The Most Epic Celebrity Photoshop Fails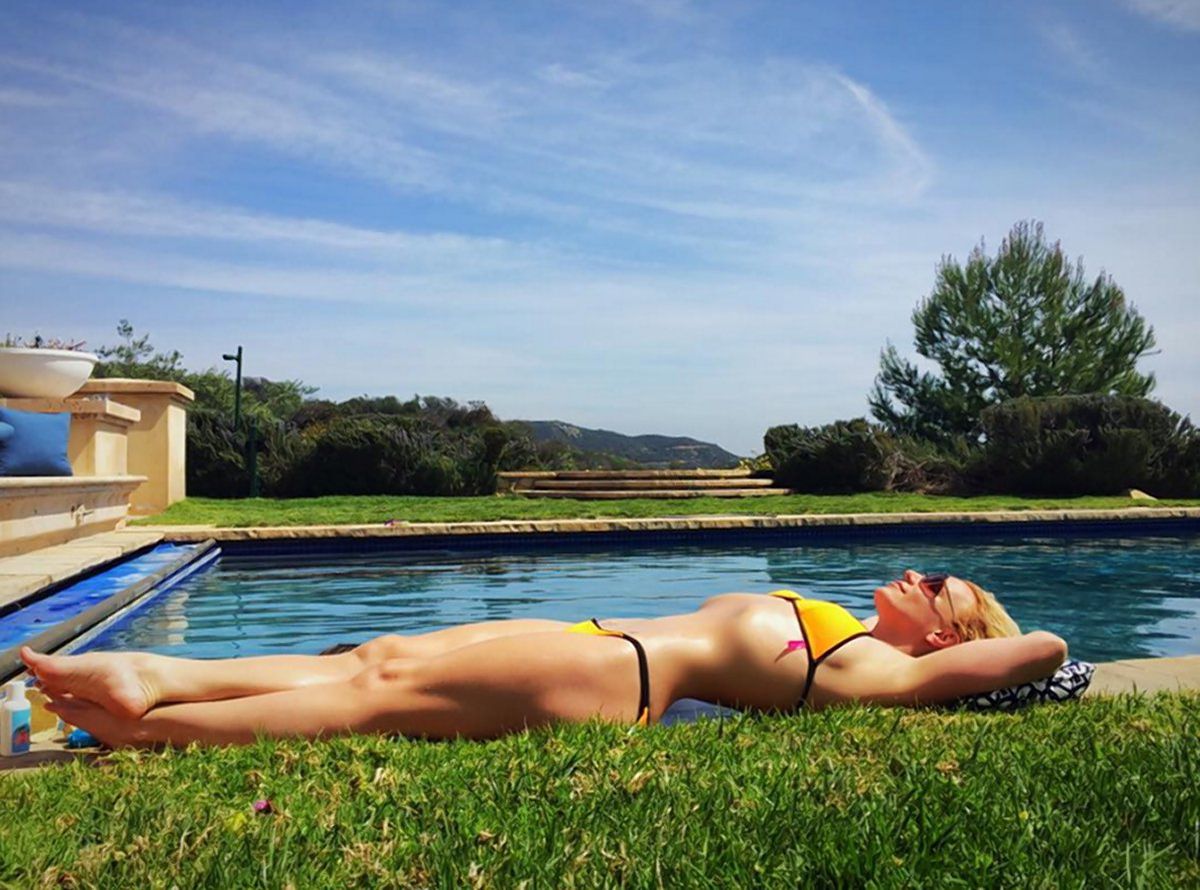 Fans took notice when their favorite celebrities posted social media disasters.
These pics of celebs prove that they're all Photoshop!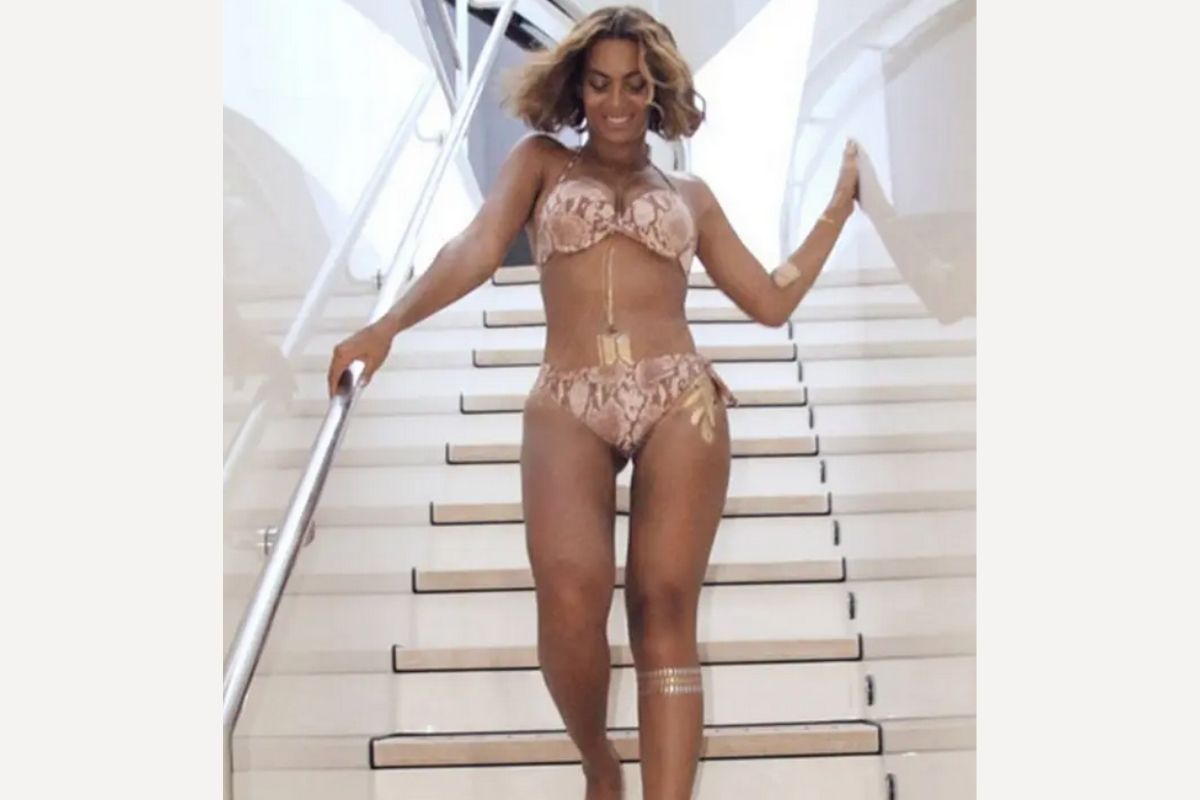 Even Queen Bey feels insecure sometimes, and Beyonce was called out for smudging her thighs on a pic she posted on Tumblr. The singer caused a firestorm when fans accused her of editing her legs to look slimmer. The evidence is obvious when you know where to look. 
The stairs are distorted in the background between her legs. The steps appear to tilt up behind her. It's shocking that someone as beautiful as Beyonce would feel the need to Photoshop her body, but this isn't the only time that she edited one of her photos. 
Miranda Kerr's Warped Bookcase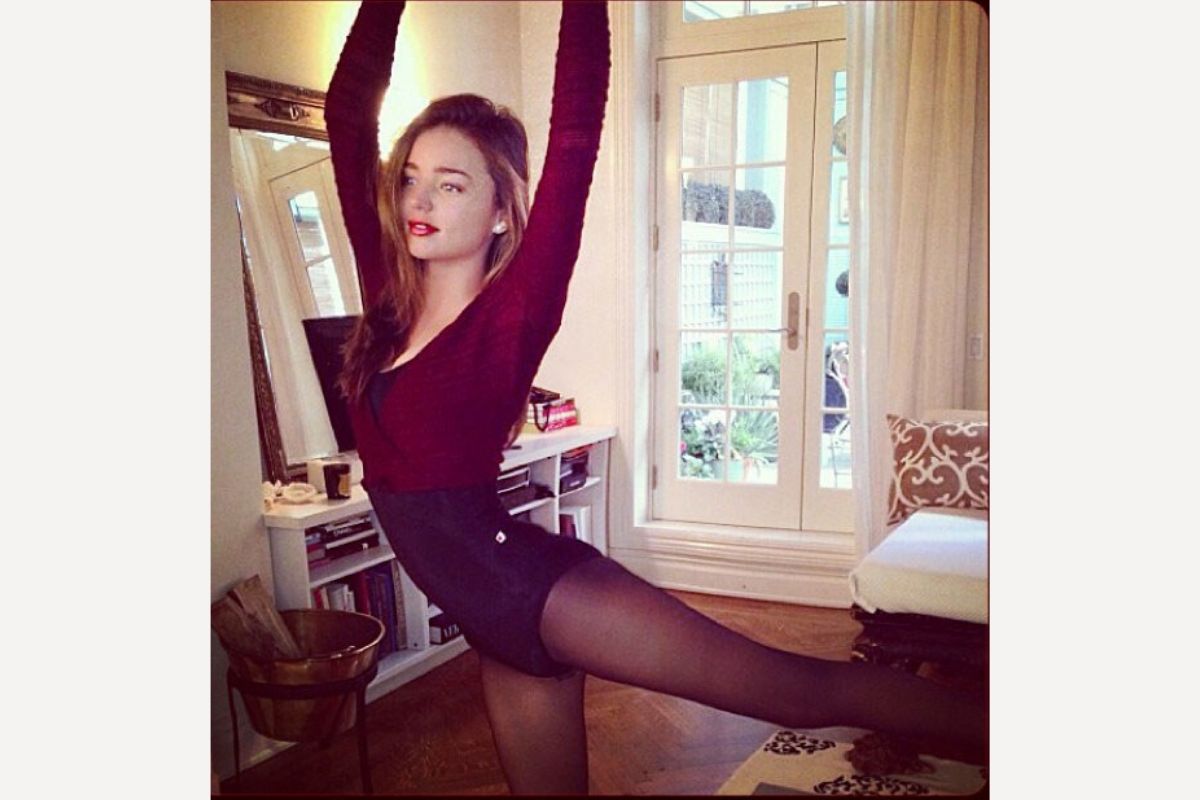 Miranda Kerr may be a Victoria's Secret model, but even she feels the pressure to look perfect on social media. Kerr was caught retouching a photo of herself on Instagram. The model posted a pic that showed off a ballet pose, but people noticed something was off in the background. 
The bookcase behind her hip is bent, which is often a giveaway of Photoshopping. It's clear that Kerr digitally shaved an inch or two off her backside. It's unfortunate that a lingerie model would feel the need to make herself look even thinner than she already is.

Mariah Carey's Warped Mirror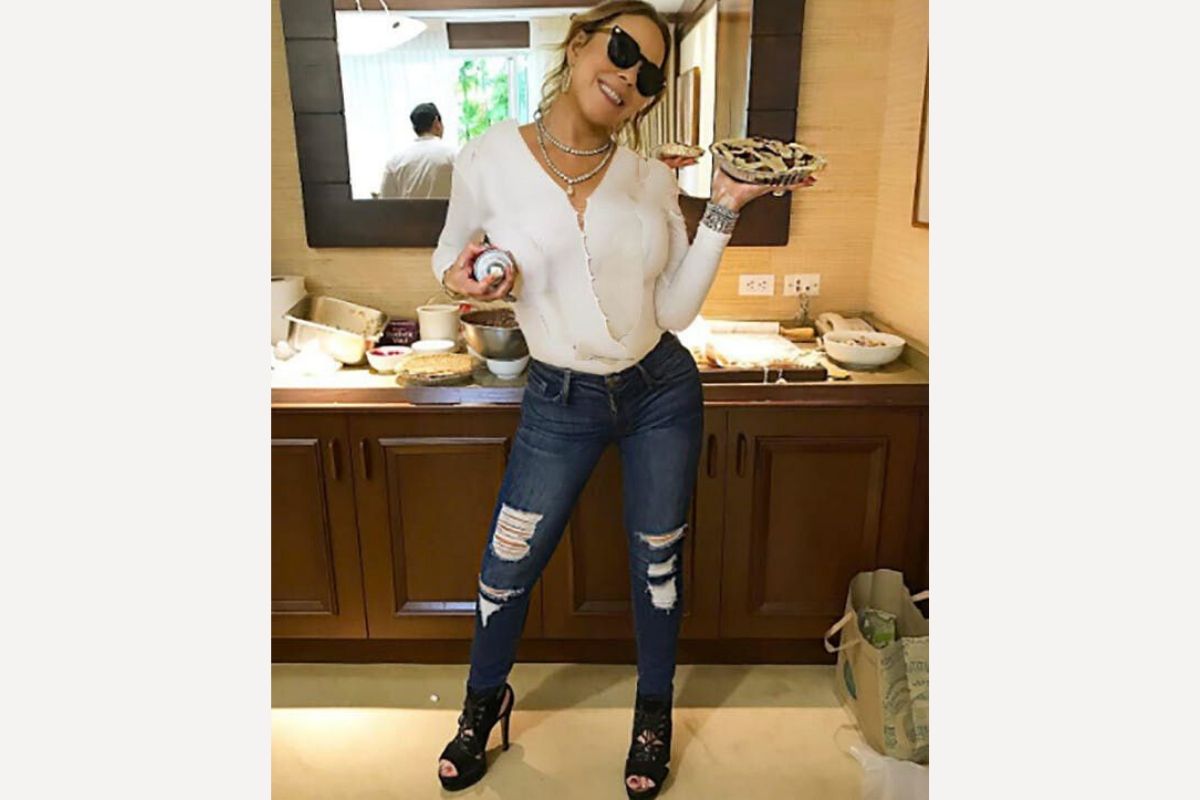 Mariah Carey had an epic Photoshop fail when she posted a Thanksgiving picture. The singer shared a photograph of herself holding a pie in one hand and a can of whipped cream in the other. She posed in front of a counter covered in deserts. "#Festivating!! #happythanksgiving" she captioned the pic.
Carey must have thought her fans wouldn't notice that she edited the photo, but the evidence gave her away. The distorted mirror behind her shoulder and the wavy cabinet beside her right knee are both clues she retouched the photograph. 
Lindsay Lohan's Distorted Wall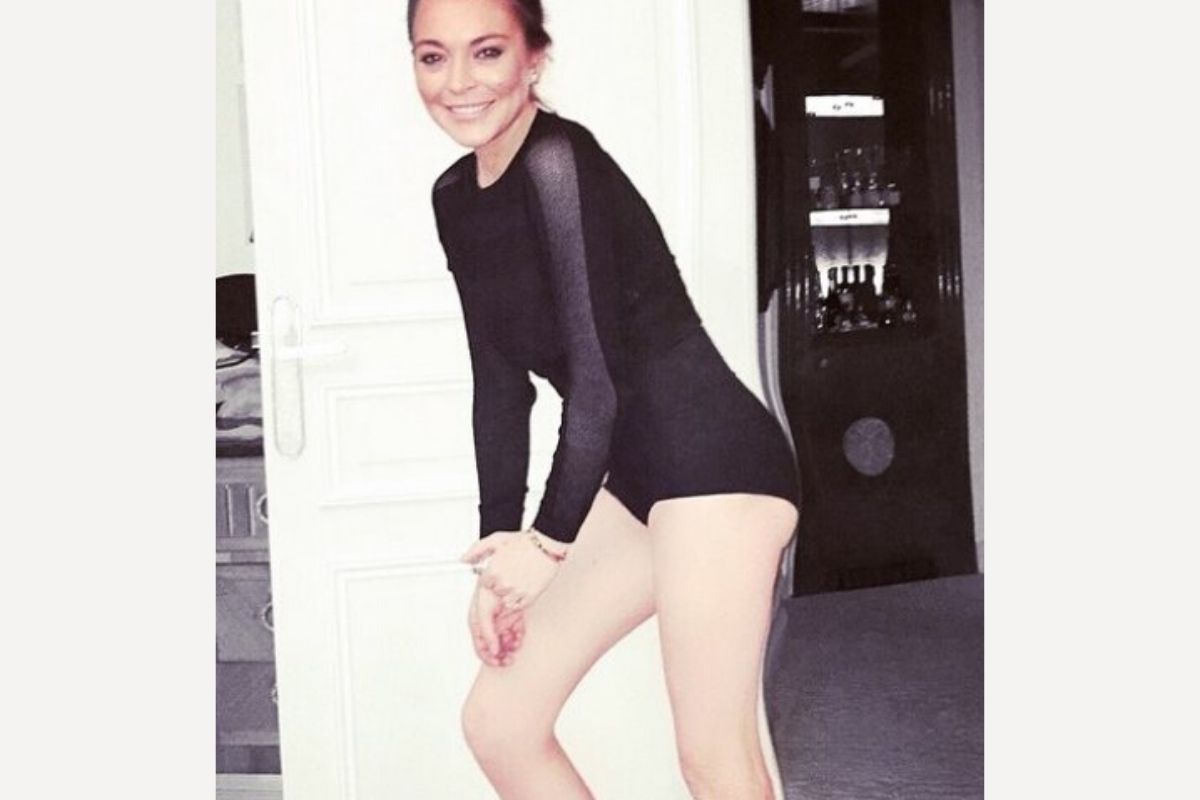 Lindsay Lohan is no stranger to drama, and she caused quite a stir when she posted an altered pic on social media. The actress shared a photograph of herself in a black leotard and her eagle-eyed fans honed in on the doorframe behind her. 
The evidence is clear as the area around her bottom is beyond warped. Lohan edited her body to look slimmer, and her followers didn't let her get away with it. Many of them called her out on Instagram, but Lohan didn't bother to defend herself. How did she think this would go unnoticed?

Britney Spears' Bikini Blunder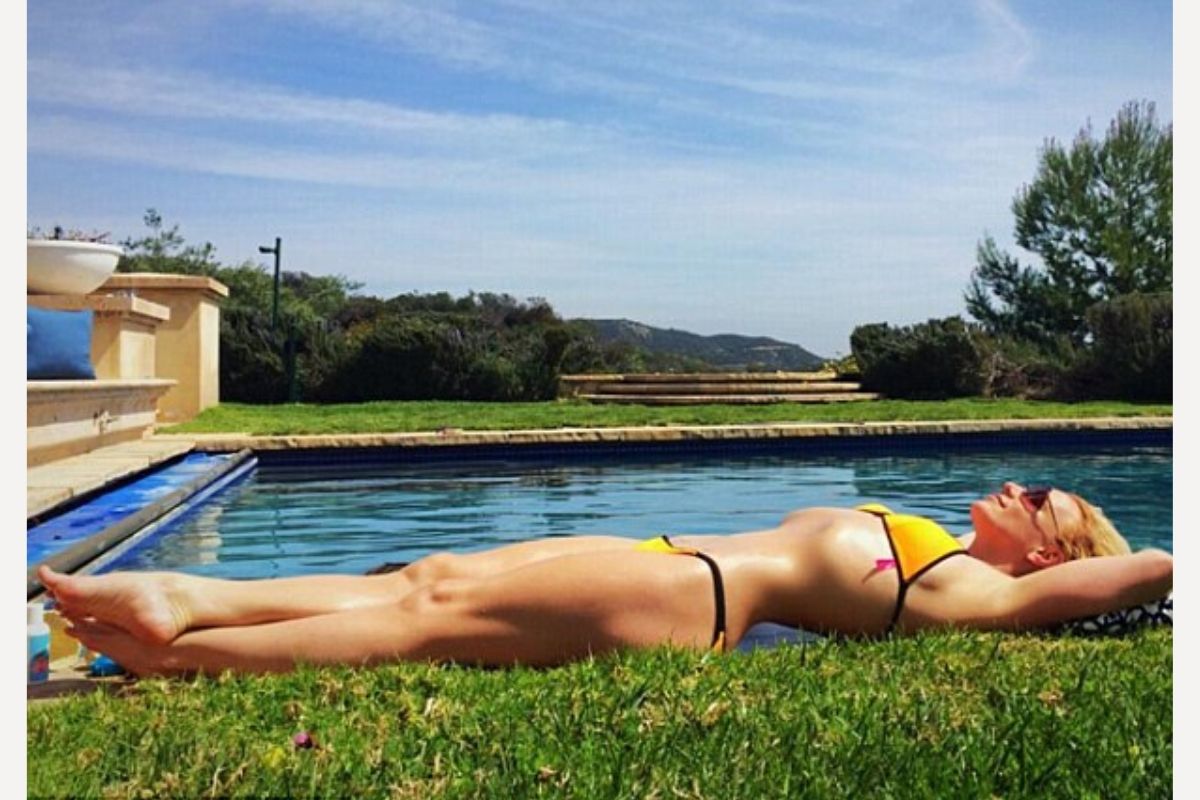 Britney Spears has an amazing bikini body, and she showed off her toned bod on Instagram. The singer posted a pic of her lounging poolside and set social media on fire. Her followers weren't shy about pointing out that the photo had been Photoshopped. 
The blue space behind the small of her back looks misplaced. Where did the edge of the swimming pool go? We can guess that Spears shaved off her back digitally and didn't pay attention to the obvious clue. Her fans spoke up and were quick to point out the sad Photoshop fail.
Kylie Jenner Trimmed Her Waist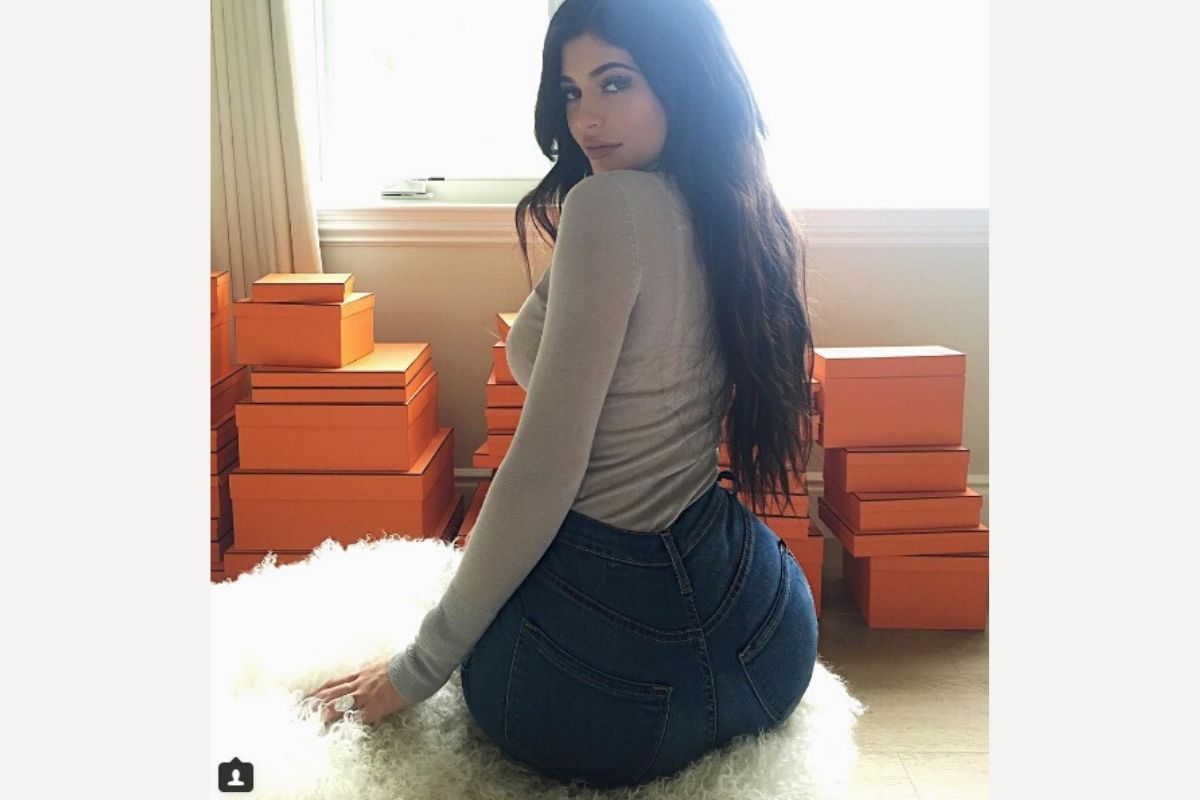 Kylie Jenner is often accused of altering her pics, and she posted a doozy on Instagram. The Keeping Up with the Kardashians star shared a photo of her in a pair of booty jeans, but she had shamelessly retouched the photograph. 
The belt loops and pockets on the back of her jeans are questionably long. Jeans just aren't designed that way, and we suspect that Jenner smudged her waist to look slimmer. Her fans trashed her for trying to pull a fast one and left comments that called her out on it. 
Khloe Kardashian's Awkward Pose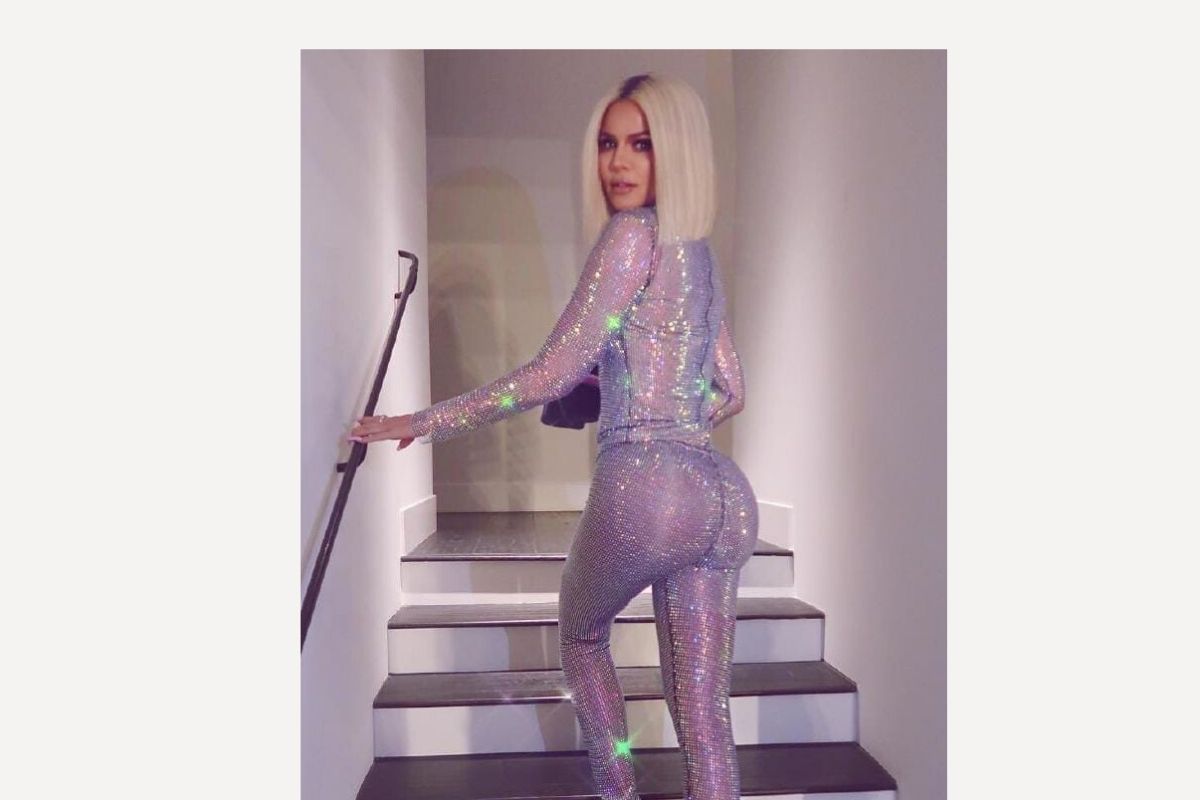 Khloe Kardashian's fans roasted her so hard for her Photoshop fail that she disabled comments on her Instagram account. The Keeping Up with the Kardashians star posted a pic of herself walking up a set of stairs in a sparkly outfit.
Kardashian has been known to love up her pictures before posting, but her head looks like it's too big for her body. Commenters were so harsh that she shut down the comments and followed up with an emotional post, writing, "I believe in you, your abilities, and you[r] heart! Stay positive about everything. Each one of us is simply trying to figure it all out."
Kim Kardashian's Vanishing Elbow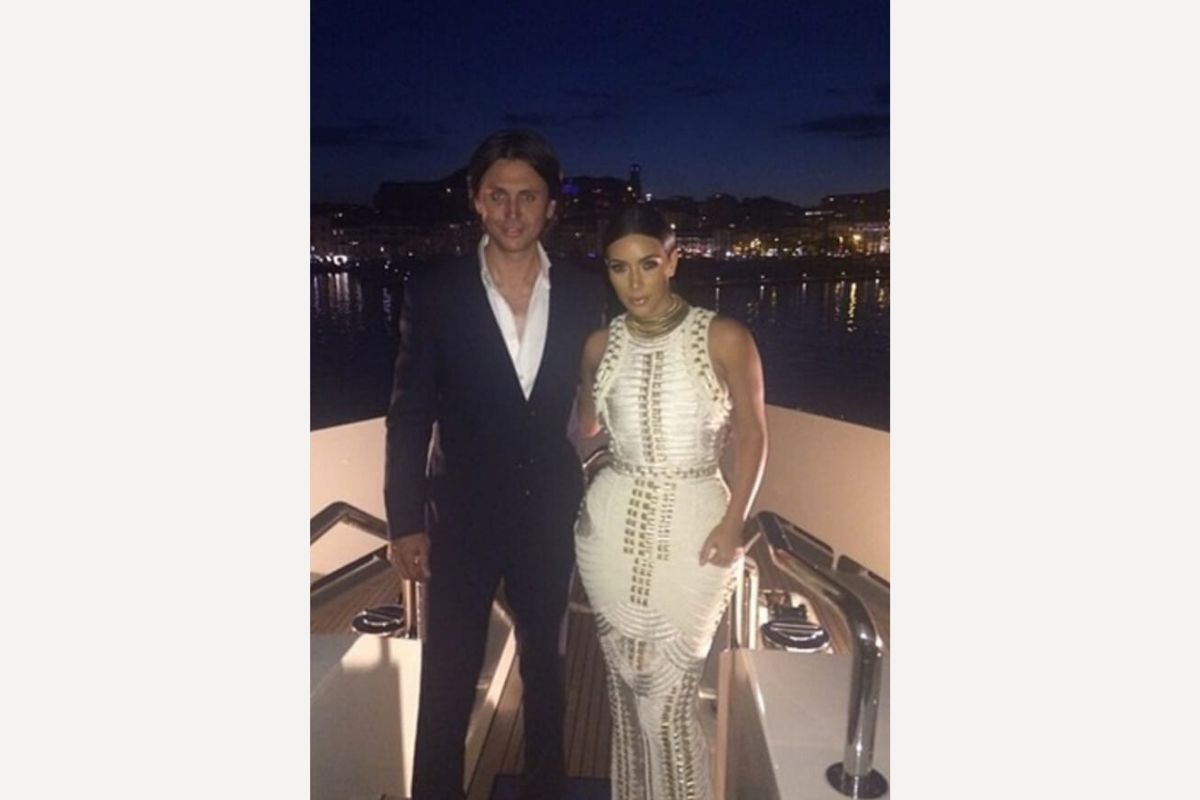 Kim Kardashian is the self-proclaimed selfie queen, and the reality star is a repeat offender when it comes to retouching her photos. This photo of her posing with her best friend Jonathan Cheban has got to be the most blatant example of her horrible Photoshopping skills.
The duo posed arm in arm on a boat in dapper attire, but something looks like it's off with her right arm. It mysteriously disappeared. More than likely, Kardashian had attempted to shrink her hips but lost her arm in the process. She captioned the photo, "Ummm where's my arm lol."
Selena Gomez Curved Doorframe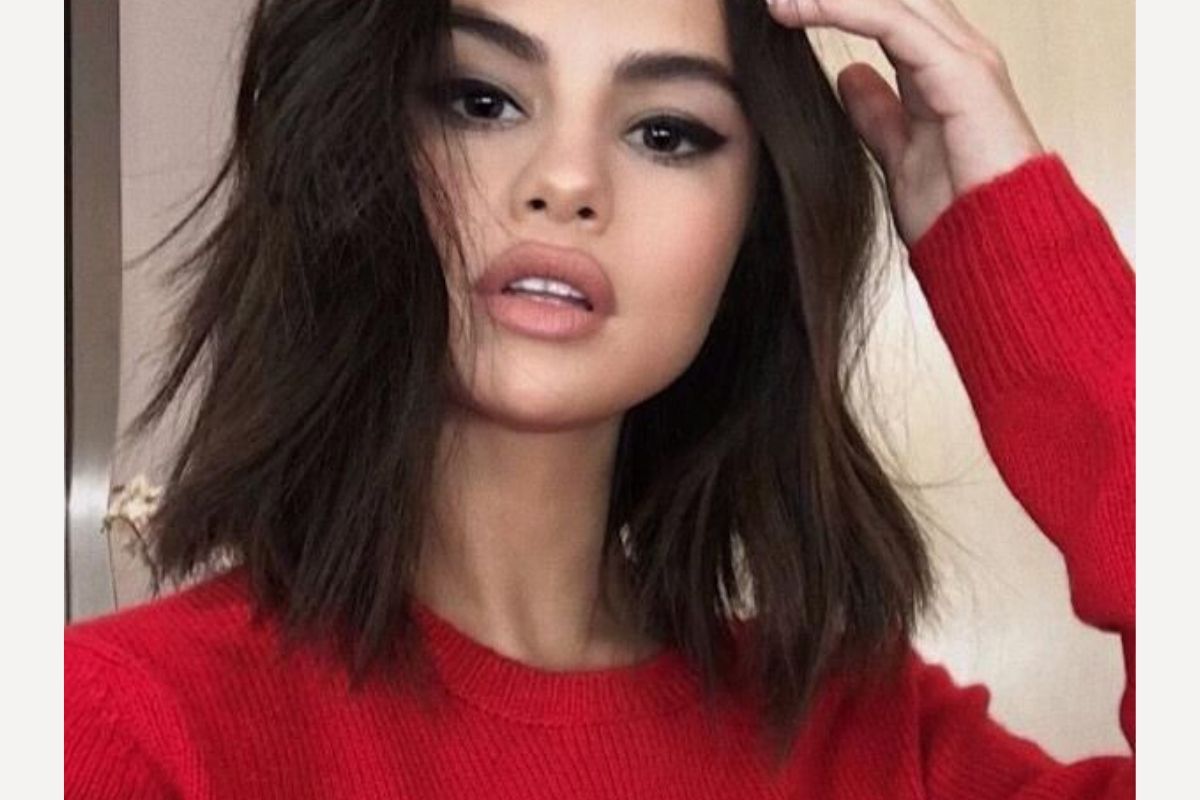 Selena Gomez was featured in a weird Photoshop fail on Instagram that had social media raising their eyebrows. Celebrity makeup artist Hung Vanngo posted a pic of the singer in a red sweater along with the caption #secretproject.
Fans were less concerned with the secret project and more concerned with the bent metal door frame behind her. This can be a telltale sign that Gomez's shoulder was edited to look smaller, or maybe they shrunk her head? Fans also accused Vanngo of digitally plumping up her lips. These edits seem so unnecessary because Gomez is gorgeous in real life. 
Beyonce's Wonky Wine Glass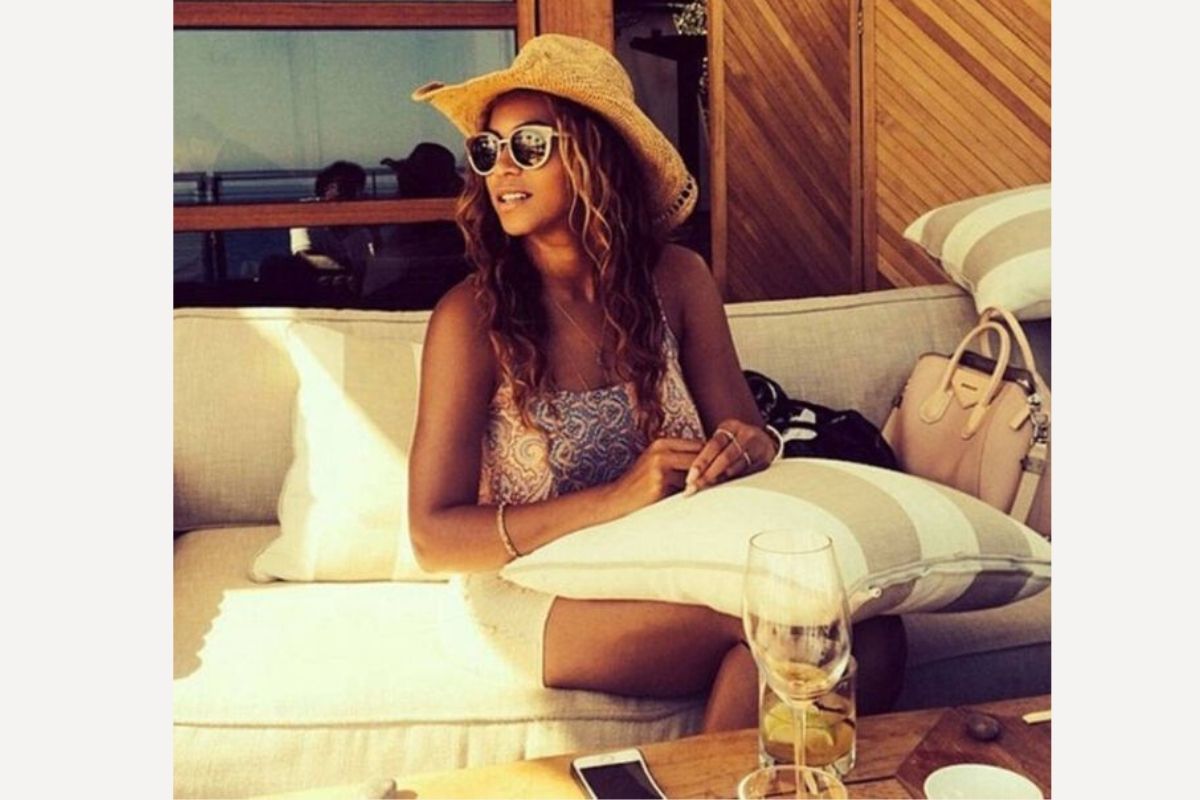 Beyonce is a repeat offender when it comes to posting Photoshop fails to social media. The singer took to Instagram to share a pic of her relaxing on a deck. She looks chill in her sunglasses and hat but her followers freaked out when they noticed that she had retouched her thigh.
The wine glass and cell phone close to her thigh are warped, which we all know is a major clue that it's an edited picture. We're not sure which is sadder: the fact that Beyonce felt the need to slim down her thigh, or that she thought no one would notice her blunder.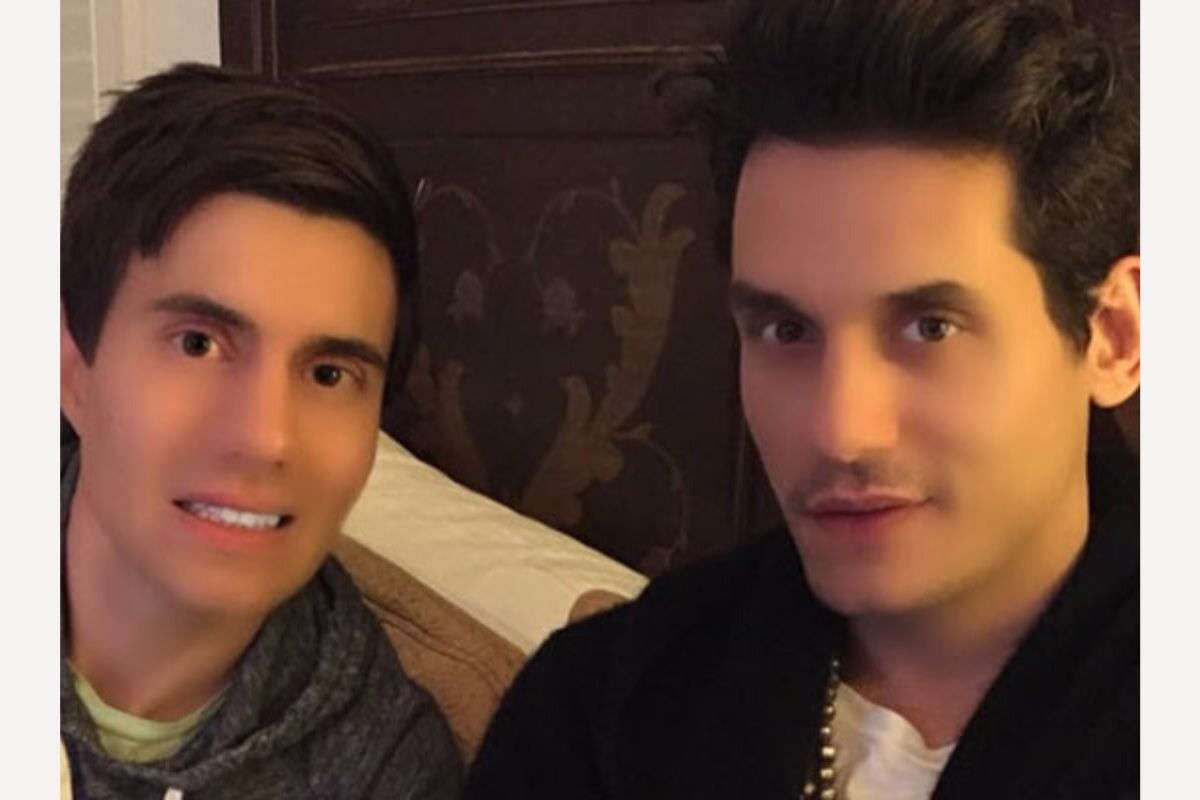 The ladies aren't the only ones guilty of editing their photos. John Mayer shocked fans when he posted a softened pic to Instagram. The singer shared a photo of himself posing with his friend Ricky Van Veen. Both of them were hardly recognizable as Mayer used a filter to give them wrinkle-free faces. 
The results were so cartoon-like that his followers trashed him for making such an obvious change to the photograph. We suspect that Mayer was just pranking fans since he has a reputation for being a prankster. Is John Mayer that concerned about wrinkles? We think not. 
Miranda Kerr's Squiggly Carpet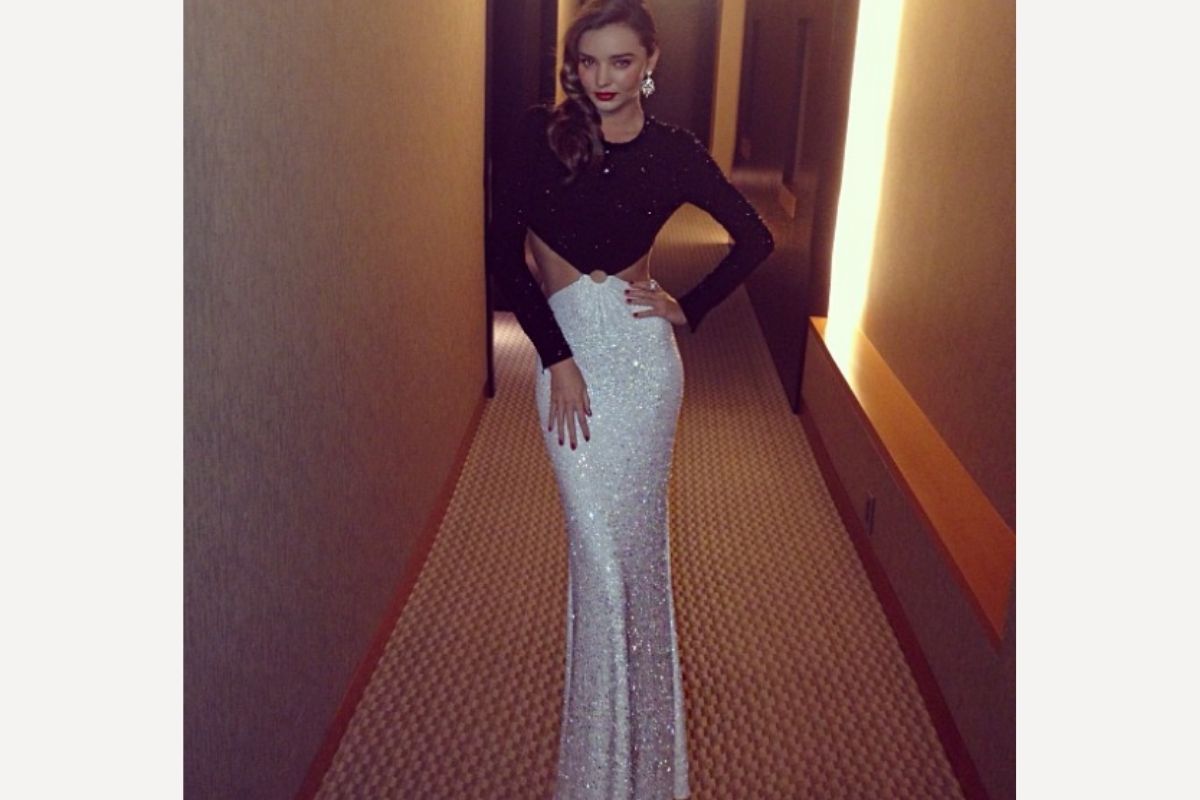 Miranda Kerr gave more proof that she abuses the smudge feature on Photoshop when she posted an altered photograph to Instagram. The model gave her fans a peek of how beautiful she looked in her sparkly dress by posing in a hotel hallway, but her fans focused on the carpet behind her instead. 
The pattern on the floor looks squiggly around her hips, which is an indicator she shaved an inch or two off her frame. Once again, we have to wonder why someone as flawless as Kerr feels the need to edit her photos. 
Taylor Swift's Wonky Boat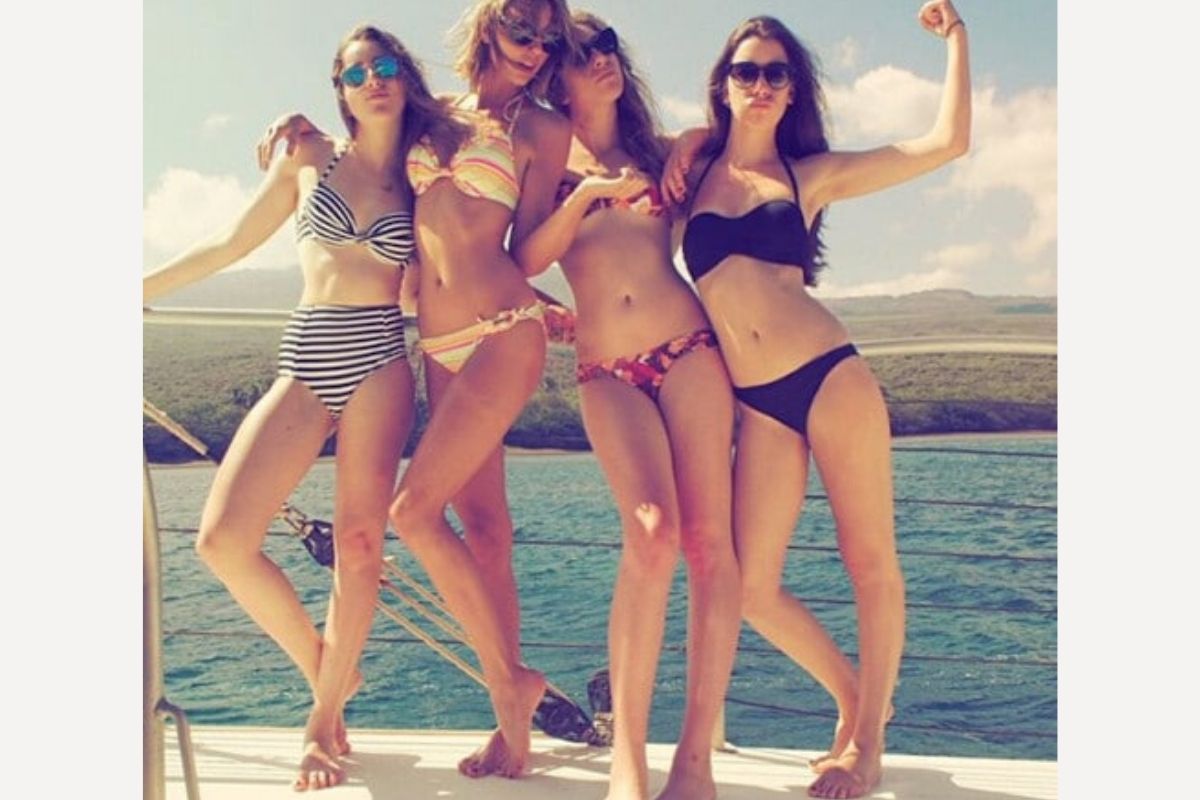 Taylor Swift is another celeb who got caught tweaking a photo before posting it to social media. The singer took to Instagram to share a Hawaiian vacation pic with her friends, Alana, Este, and Dani Haim. The ladies all showed off their bikini bods on the deck of a boat, but it's clear that they smudged the photograph. 
What gave them away? The warped guardrail behind them shows that they re-touched their hips and waists before sharing the photograph. These girls are all young and skinny. It's so sad they felt pressured to look perfect. 
Jordan Woods's Wiggly Carpet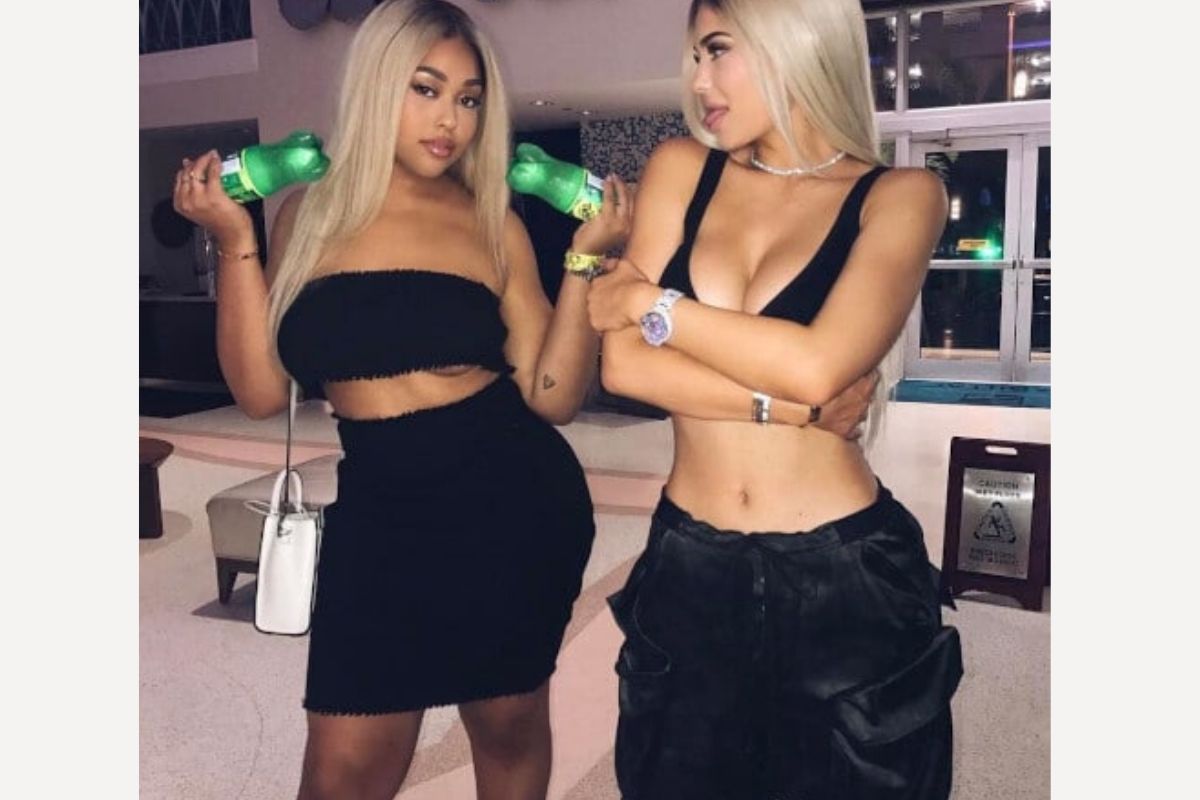 Remember the good old day when Jordan Woods and Kylie Jenner were BFFs? Woods learned the hard way just how brutal social media can be when she posted a butchered pic on Instagram. At first glance, the photo looks like two girls ready for a night on the town.
Look closer at the background behind Woods and it's a dead giveaway that she Photoshopped the image. The lines of the carpet don't line up, so it's obvious that she digitally shrunk her hips and thighs to look smaller. Commenters were quick to jump down her throat about the Photoshop fail.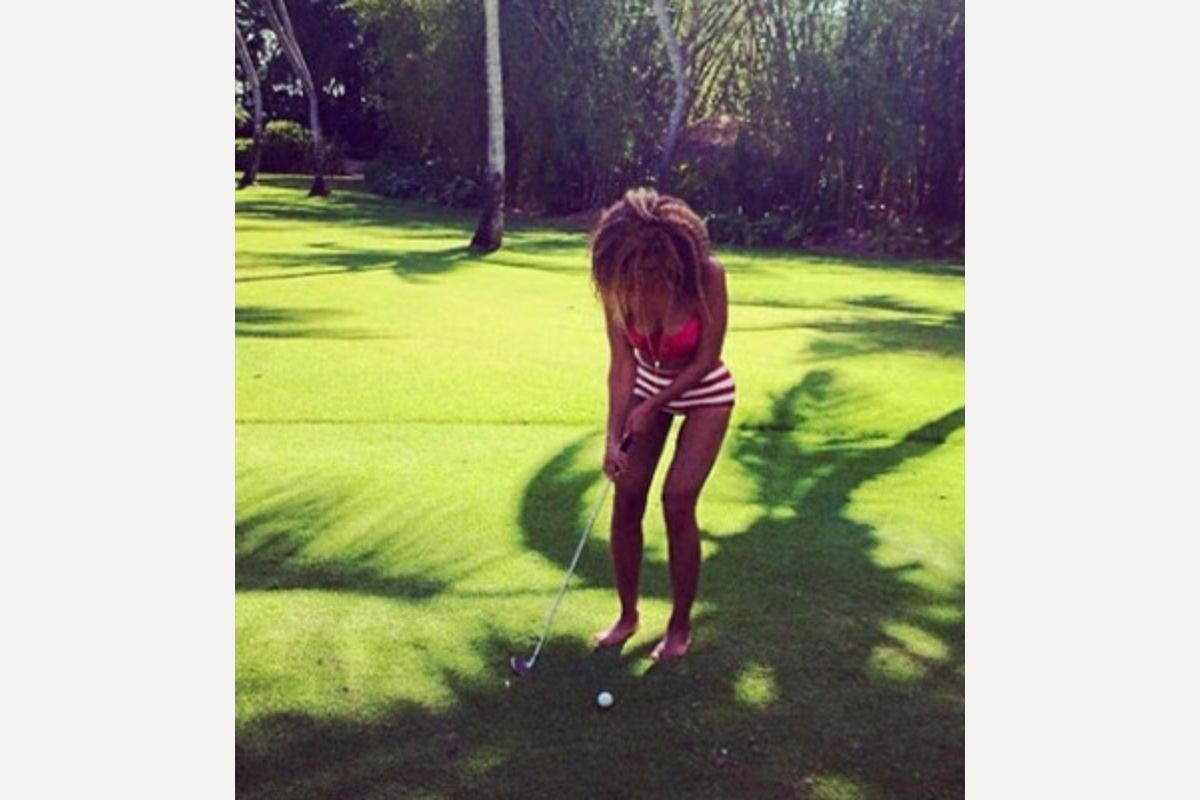 Not to pick on Beyonce, but the poor girl can't stop herself from retouching her photos. The singer posted a fun pic of her playing golf while on a holiday, but she didn't hit a hole in one with her fans. Commenters were quick to point out that something looked odd about her thigh gap. 
Her left thigh looks warped and we suspect that this is yet another example of Beyonce doing a bad job of editing her legs to look smaller. One would think she could hire a professional editor to do the job and make it appear more natural. 
Khloe Kardashian's Freaky Fingers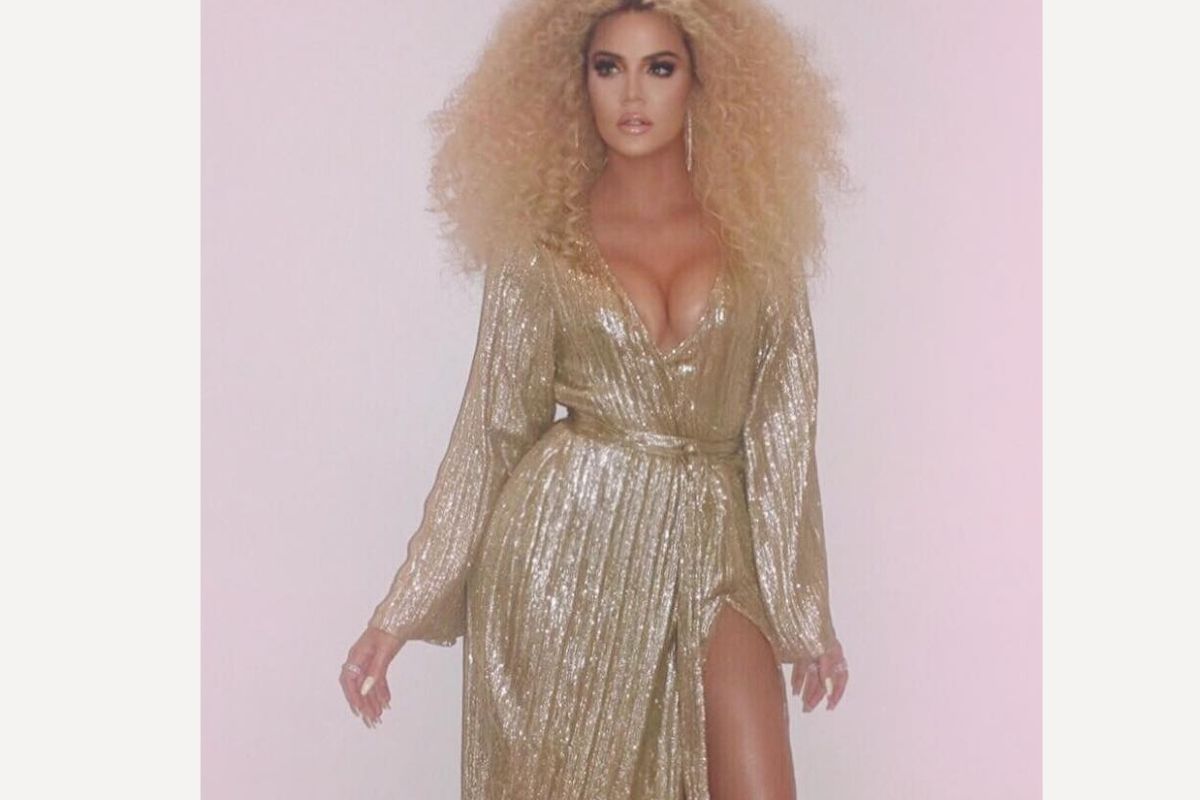 Khloe Kardashian is another celeb that has a reputation for Photoshopping her pics, and she has the honor of being on this list twice. The Keeping Up with the Kardashians star shared a photograph of her looking fierce in a sequined gown and blonde curly locks but her fans attacked her on Instagram for a total Photoshop fail.
Can you spot the evidence that this picture was retouched? Her followers honed in on her hands, which look undeniably wonky. Her right hand has six fingers! Once again, it seems like Kardashian smudged her thighs and hips.

Teresa Giudice's Warped Cabinet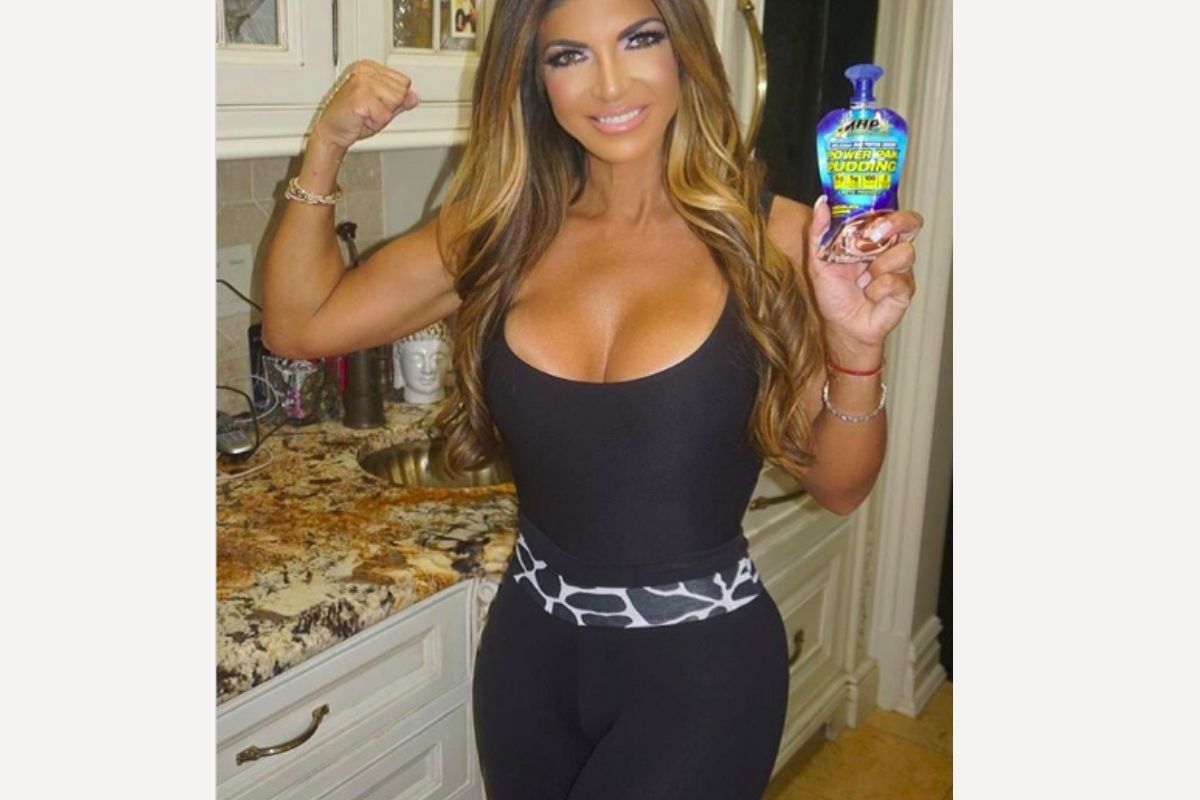 Teresa Giudice loves to Photoshop her pics and she was caught in the act on Instagram. The Real Housewives of New Jersey star posted a photo of her looking a bit too trim while promoting protein pudding, and her followers were not having it.
She captioned the photo, "Best snack ever! MHP Power Pak Pudding has 15g protein & only 100 calories. Love this stuff!" Her fans pointed out the warped cabinet behind her hip and one commenter wrote, "Please stop. This product just lost any and all credibility because you can't be honest with your fans or yourself."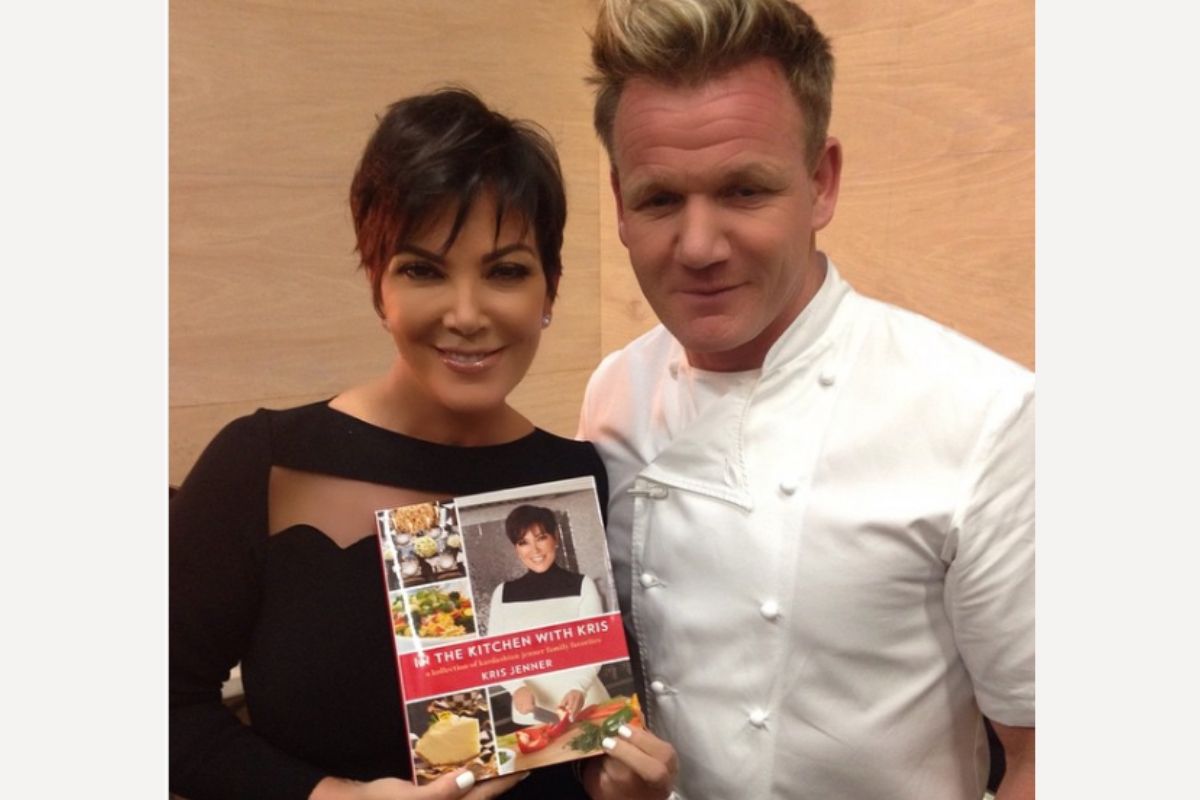 Kris Jenner is another celeb that is often accused of airbrushing social media pics. The Keeping Up with the Kardashians star was proven guilty in a serious Photoshop fail. Celebrity chef Gordon Ramsay posted a photo to Instagram with the momager to promote her new cookbook. 
A few days later, Jenner posted the same photo, but her version looked a lot different from his. She used a filter to soften their wrinkles, and it was so obvious. It might have been a good idea for her to check in with Ramsay before editing the pic. 
Ariana Grande's Long Hand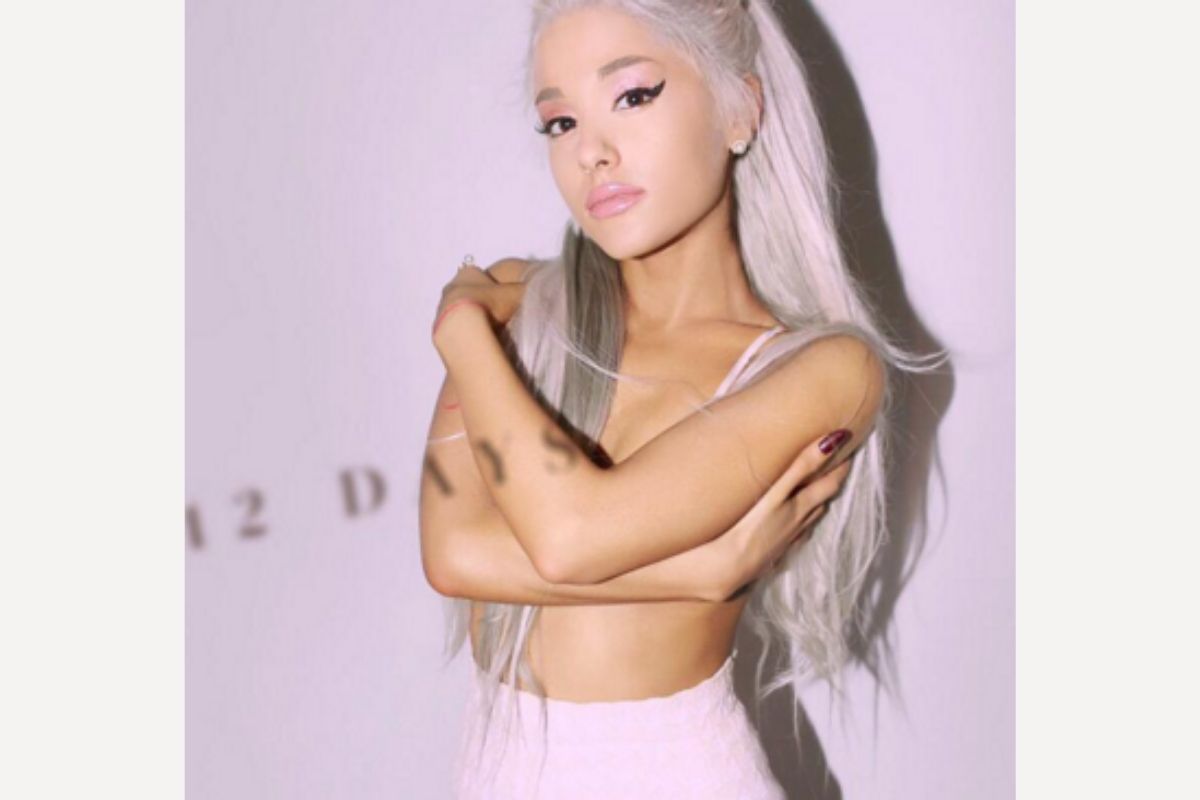 Ariana Grande took to Instagram to announce the countdown and create a buzz about her new album at the time, Focus. While the singer was looking gorgeous, the editors of the glossy photo missed one crucial feature. Her left hand is bizarrely long. There's no way that her hand looks like that in real life.
Maybe this was a mistake because Grande doesn't need Photoshop. Either way, it's clear that they had done some digital work to edit the photo. Grande never addressed the Photoshop fail but something just wasn't right there. That hand seems freakishly long!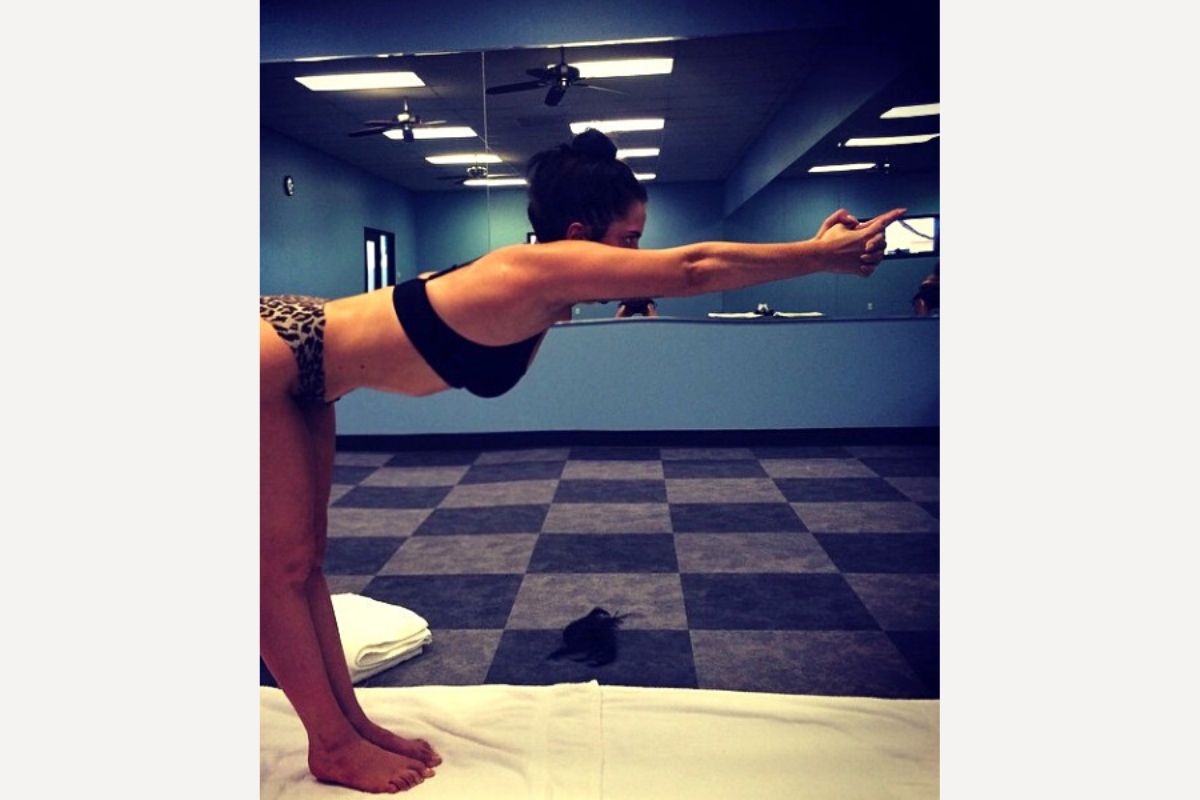 Lady Gaga is outspoken about body positivity, but even she has been accused of retouching a photo. The singer often posts work out pics to Instagram but one photograph, in particular, got everyone's attention. The image showed her stretching her arms outward, but the background had the famous warped evidence. 
The mirror behind her is curved in an unnatural way, leaving her fans to assume that the photo had been edited to make her arms look thinner. We'd be shocked to learn of Gaga digitally altering her body, but stranger things have happened. 
---
Cover photo credit: NY Daily News