You Won't Believe How These 10 Celebrities Achieved Dramatic Weight Loss Transformations
1

Before: Drew Barrymore struggled with yo-yo dieting for years
Advertisements
Drew Barrymore became a Hollywood darling at just seven-years-old when she starred in the blockbuster film E.T.: The Extraterrestrial. We've watched her grow up in the public eye and the years haven't always been kind to her. From substance abuse to weight gain, she's had her share of struggles.
Barrymore opened up to Health magazine about the challenges she faced when it came to losing weight and keeping it off after completing a project. "So when the show would end I would inhale food, and within two months I would gain it all back," she revealed.
Advertisements
2

After: Until she lost 25 pounds using Emsculpt
Advertisements
All of that changed for Barrymore when she discovered Emscultp, an FDA-approved, non-invasive procedure that tightens muscles using electromagnetic technology. The treatment takes place at a dermatologist's office and contours the body with pulses, breaking down fat cells, and strengthening muscle fibers.
Barrymore's weight-loss journey led her to lead a balanced lifestyle and she no longer struggles with yo-yo dieting. "[…] when I'm working out and I'm enjoying my life-as in I'm having some pasta and I'm drinking some wine, but spending five days a week eating sensibly-I can let go of the mental gymnastics […]," she told Health magazine.
Advertisements
3

Before: Mariah Carey felt trapped in her body after giving birth to twins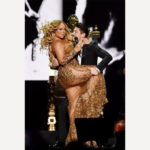 Advertisements
Mariah Carey is a diva who has won a staggering 15 Grammys with her beautiful voice. Despite being totally glamorous, the "Vision of Love" singer's weight has fluctuated over the years. She struggled to slim down after giving birth to her twins, Moroccan and Monroe, in 2011.
Carey finally decided to make changes to her diet when she didn't feel comfortable in her own skin. "I gained an enormous amount of weight," she admitted to Us Weekly. "It was a huge blessing to be able to have the babies, but I felt trapped in my body because I couldn't move."
Advertisements
4

After: So she lost 30 pounds on a Jenny Craig plan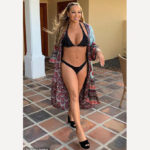 Advertisements
Now she's living her best life after losing 30 pounds on the Jenny Craig diet. Carey enlisted the help of a dietician who put her on a strict 1500 calorie a day diet. She switched from eating three meals a day to consuming several smaller meals.
One trick she swears by is avoiding the scale. She revealed to Shape magazine, "[I'd ask myself] does this dress fit better than it did three years ago? Then I'd be like, 'OK, I'm good!" There have been whispers that she underwent a secret gastric sleeve surgery but she has yet to confirm or deny the report.
Advertisements
5

Before: Kelly Clarkson attributed her weight gain to a thyroid issue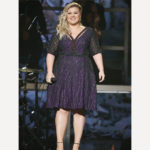 Advertisements
Kelly Clarkson is another celebrity that went through a dramatic transformation after losing weight. She's come under fire over the years for her curvy shape that tends to fluctuate. Yet, her motivation for slimming down was actually a "side effect" of facing a larger health issue.
According to Good Housekeeping, Clarkson revealed to Hoda Kotb on the Today show, "I had an autoimmune disease and a thyroid problem that started in 2006," she said. "I know the industry loves the weight gone, but for me, it wasn't really (about) the weight. For me, it was 'I'm not on my medicine anymore.'"
Advertisements
6

After: She lost 37 pounds after reading The Plant Paradox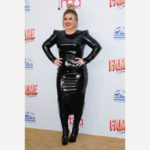 Advertisements
It wasn't until Clarkson read a certain book that she decided to go on a restrictive diet to achieve her health goals. "I'm not working out!" Kelly told Extra. "I literally read this book… It's called The Plant Paradox. It's basically about how we cook our food, non-GMO, no pesticides, eating really organic."
These days, Clarkson must be feeling healthy on her new diet. She clearly found the magic formula because The Voice judge rocked a skin-tight, black latex dress on the red carpet of the 2020 Hollywood Beauty Awards. She was looking pretty fierce if you ask us.
Advertisements
7

Before: Melissa McCarthy made unhealthy food choices later in life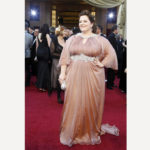 Advertisements
Funny lady, Melissa McCarthy has made us laugh in such films as Bridesmaids and The Heat. She revealed to In Style that she had always been a chunky kid but regrets the time she spent worrying about her weight in adulthood.
"I've been every size in the world," she said, "Parts of my twenties, I was in great shape, but I didn't appreciate it. If I was a 6 or an 8, I thought, 'Why aren't I a 2 or a 4?'" She gained 25 pounds when she moved to Los Angeles from Illinois and began making unhealthy food choices.
Advertisements
8

After: So she lost 75 pounds by combining a magic diet pill with diet and exercise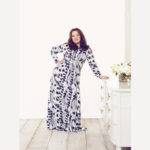 Advertisements
Melissa McCarthy has been turning heads with her 75-pound weight loss. She opened up to TMZ about how she shed the pounds. "The only thing I did was took these pills," she admitted. "They're a natural weight loss supplement called AtraFen Weight Loss Aid. They're totally safe."
She combined the diet pill with a low-carb diet and daily exercise. In various interviews, McCarthy revealed that she enjoys jogging, martial arts, and working closely with a trainer in the gym. All of her hard work has paid off because she has been slimming down, more and more. We love her healthy glow!
Advertisements
9

Before: Kathy Bates was facing diabetes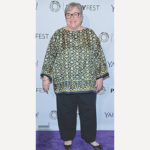 Advertisements
Kathy Bates has had her share of health issues, after beating ovarian and breast cancer. According to MSN, the actress revealed that she had lymphedema, a condition where the arms or legs swell up because of a blockage in the lymphatic system.
She also admitted, "I was facing diabetes – it runs in my family – and I really didn't want to live with that. I'm now in the best health I've been in in years and I'm so grateful. – it's a miracle," she said. It was then that Bates became motivated to make a few changes in her life.
Advertisements
10

After: She lost 60 pounds practicing mindfulness
Advertisements
The American Horror Story actress shed 60 pounds and spoke with Us Weekly about her unexpected weight-loss secret, which her niece turned her onto. "I's a biological thing, that at some point when you're eating, you have this involuntary sigh and that's really your brain and your stomach communicating that you've had enough."
She went on to say that mindfulness played a huge role in her journey. "The trick is to pay attention to that and push your plate away," she said. At 71-years-old, she looks quite amazing. We think Bates is an inspiration to all women of advanced age.
Advertisements
11

Before: Khloe Kardashian was known as the chubby sister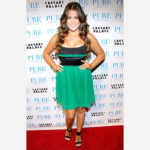 Advertisements
Fans followed Khloe Kardashian's weight loss journey on the show Keeping Up with the Kardashians and her spin-off series, Revenge Body With Khloe Kardashian. She opened up during an intro on her show about the challenge of growing up in the shadow of her sisters and being compared to them.
"Kim can eat anything, and I'm like, 'I hate you,'" she joked. "The nutritionist was like, 'Kim has a body like a Ferrari, and you have a body like a Honda.' I was like, 'Yep, that sounds about right. That's my life — you just summed it up right there.'"
Advertisements
12

After: Until she lost 30 pounds by escaping to the gym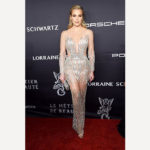 Advertisements
It wasn't until 2016 when Khloe Kardashian went through a very public divorce from her ex-husband Lamar Odom that she chose to make her health a priority. "I just really needed an outlet," she told Health magazine.
"I had turned to food and had an unhealthy relationship with food my whole life," she continued. "So, I joined Equinox, and I would go there and put my headphones on and get on the elliptical or the stairs, and no one would bother me." In the end, she achieved her goals and earned her own revenge body, losing an impressive 30 pounds.
Advertisements
13

Before: Nicole "Snooki" Polizzi used to be a party girl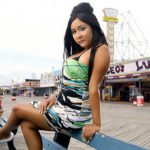 Advertisements
We all know Nicole "Snooki" Polizzi as the party girl from the MTV series Jersey Shore. These days she's a mom of three and leads a healthy lifestyle but that hasn't always been the case for her. Over the years she's been very open about her struggles with having an eating disorder during her younger years.
By the time she became a fixture of reality television, she was at her heaviest, thanks to her binge drinking and eating. Snooki became known as the buxom girl who drank and partied too much but all of that changed when she became a mom.
Advertisements
14

After: Until she lost 42 pounds by hitting the gym 5 days a week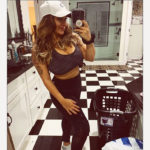 Advertisements
The Jersey Star alum didn't waste any time after giving birth to her youngest baby Angelo in May of 2019. She posted a pic of her post-baby body on Instagram and talked about the challenges of getting fit after becoming a mom for the third time.
She captioned the photo, "It's beyond hard to get back into the gym after having a baby. Especially being a mama of 3. The schedules of the kids are insane, you're tired most of the time & completely shot. BUT, it's happening!" All of her hard work has paid off because she looks amazing.
Advertisements
15

Before: Rebel Wilson gained weight for the laughs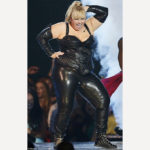 Advertisements
Rebel Wilson is one of the funniest ladies in Hollywood. She shot to fame in the movie Bridesmaids and later made us all laugh as Fat Amy in the Pitch Perfect franchise. She's known for being overweight and has had no problem taking on that role.
She opened up to The Daily Telegraph about embracing her size after she noticed a heavier cast member getting more laughs in a play they starred in together. "I thought: "How can I get more laughs? Maybe if I was a bit fatter…" And then suddenly I was fatter, and doing comedy," Wilson admitted.
Advertisements
16

After: She lost 40 pounds preparing for her role in the movie Cats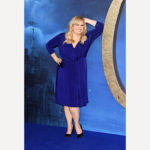 Advertisements
These days Wilson is hardly recognizable as she's lost 40 pounds, which she attributed to the grueling schedule of filming the movie Cats. "I lost eight pounds shooting my number, in four days," Wilson told Entertainment Tonight. She also revealed that the set was kept at 100 degrees so the cast could never cool down.
The funny lady has claimed 2020 to be her "year of health" and continues to hit the gym to maintain her weight loss. She often posts pics of her workouts on Instagram and has burned up the red carpet with her new slim new look.
Advertisements
17

Before: Adele was proud of her curves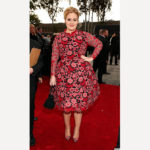 Advertisements
Adele is a powerhouse who has won 15 Grammy throughout her career. Not only is she known for her sultry singing voice but she was always known for having had a curvy figure. The singer has never been afraid to speak her mind and defend herself, especially when people commented on her weight.
She didn't mince words when the designer Karl Lagerfeld called her "a little bit fat". Adele revealed to British Vogue, "I've never wanted to look like models on the covers of magazines. I represent the majority of women and I'm very proud of that," she said.
Advertisements
18

After: Until she lost 100 pounds by changing her lifestyle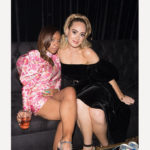 Advertisements
All of that changed once Adele became a mom to her son Angelo and divorced her husband, Simon Konecki. She's since lost 100 pounds, which has been attributed to her following The Sirtfood diet but she has yet to confirm that report.
An insider told Hollywood Life, "She does all the L.A. stuff she used to laugh at now, and she's loving it." the source said. "She drinks green juice, she hikes, she does Pilates. She has personal trainers. She won't admit that she likes working out but she makes time for it one way or another pretty much every day."
Advertisements
19

Before: Jessica Simpson tipped the scales at 240 pounds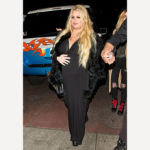 Advertisements
We all remember when Jessica Simpson was in the best shape of her life when she played Daisy Duke in The Dukes of Hazzard film in 2005. A lot has changed since then. She married her husband Eric Johnson and has since become a mom to their three kids, Max, Ace, and Birdie Mae.
The mogul took to social media to share a pic of her trim figure after losing the baby weight after her third pregnancy and revealed that at one point she weighed in at 240 pounds. That's when she decided to become the spokesperson for Weight Watchers.
Advertisements
20

After: She lost 100 pounds with the Weight Watchers diet
Advertisements
Jessica Simpson wowed the world when she revealed on Instagram that she lost 100 pounds in just 6 months. So, how did she drop the weight? Her trainer, Harley Pasternak, spoke with Good Morning America about how she achieved her weight loss goals.
"If you take enough steps per day, you don't need to starve yourself food-wise, and if you eat properly, you don't need to run a marathon," he added. "It's by doing moderate amounts of aerobic activity per day, and in this case, we count them as steps, and eating a balanced, moderate diet with a low-sugar lifestyle, that's essential."
Advertisements