Actors Who Asked To Be Written Out Of Successful TV Shows
1

Steve Carell – The Office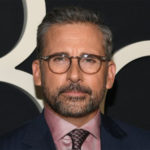 Advertisements
Reason for leaving: Spend more time with his family
Lost salary per episode: $300,000
Steve Carell told Us Weekly in 2010 that he was leaving The Office so that he could spend more time with his children. They revealed in the book The Office: The Untold Story of the Greatest Sitcom of the 2000s that there was more to the story about Carell's exit. In reality, NBC execs didn't renew his contract.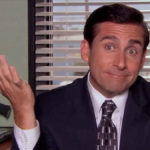 Author Andy Greene wrote that hairstylist Kim Ferry insisted Carrel didn't want to stop playing Michael Scott. "He didn't want to leave the show. He had told the network that he was going to sign for another couple of years. He was willing to and his agent was willing to. But for some reason, they didn't contact him," Ferry said.
Advertisements
2

Donald Glover – Community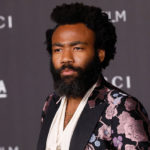 Advertisements
Reason for leaving: To focus on other projects
Lost salary: Undisclosed
Donald Glover won audiences over when he played Troy Barnes on Community. He asked to leave the show in 2013 and left part of the way through the 5th season. There had been rumors about turmoil on the set, but Glover revealed his reason for dropping out on Instagram.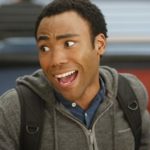 He posted photos of handwritten notes explaining his train of thought. "I didn't leave Community to rap," he wrote. "I don't wanna rap. I wanted to be on my own. I've been sick this year. I've seen a bunch of people die this year. This is the first time I've felt helpless. But I'm not on that. Kept looking for something to be in with."
Advertisements
3

Nina Dobrev – The Vampire Diaries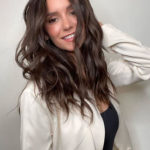 Advertisements
Reason for leaving: Wanted to avoid being typecast
Lost salary: $40,000 per episode
Nina Dobrev took on the character of Elena on The Vampire Diaries, but decided not to renew her contract for season 7. There was a lot of speculation as to her reason for leaving. She posted a farewell photo to Instagram, saying a heartfelt goodbye to the cast and crew of the show.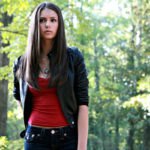 "I want to be the first to tell you that it wasn't just a holiday celebration, it was a goodbye party. I always knew I wanted Elena's story to be a six-season adventure, and within those six years I got the journey of a lifetime," she wrote in the caption.
Advertisements
4

Andrew Lincoln – The Walking Dead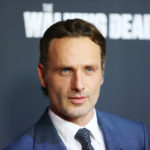 Advertisements
Reason for leaving: Spend time with family
Salary loss: $1 million per episode
Andrew Lincoln was Rick Grimes on The Walking Dead for nearly a decade, but left the series during season 9. He said that he wanted to focus on his family, but that turned out to be a decision he openly regrets.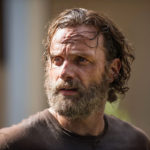 According to Forbes, Lincoln said during a virtual reunion of the show's cast, "I came back home for the kids, and now they're sick of me, and I wish I'd never left. It's bullsh*t! It was a terrible decision! [laughs]", he admitted.
Advertisements
5

Emmy Rossum – Shameless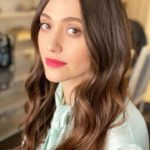 Advertisements
Reason for leaving: Creative growth
Lost salary: $350,000 per episode
Emmy Rossum played Fiona Gallagher on the hit Showtime series Shameless for eight years. She exited the show at the end of season 9. Rossum posted an emotional goodbye on her Facebook page and discussed her reason for leaving.
"This kind of stability, this family, has nurtured me and made [me] feel safe enough to stretch and grow creatively," she wrote. "The way [executive producer and showrunner] John Wells has shepherded me as an actress, and more recently how he's encouraged me wholeheartedly as a director and a writer, has been an honor and a privilege."
Advertisements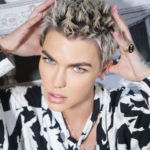 Advertisements
Reason for leaving: Latex allergy
Salary lost: $150,000 per episode
Ruby Rose left her role as Batwoman only after staring in the show for one season. At the time of her exit, the media claimed she left because of long working hours. The actress clarified the actual reason during an interview on The Kyle and Jackie O Show.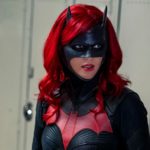 "I did find out that I was allergic to latex," she said. "I was getting worse and worse because as you get more contact with it, I guess you get more reactions. I took off the [mask] at the end, and my face was just hives. My throat was all messed up." Rose added, "It was like it was out of a scary movie."
Advertisements
7

Mischa Barton – The O.C.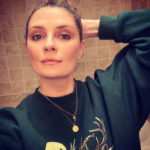 Advertisements
Reason for leaving: Tension on the set
Lost salary: $25,000 per episode
Mischa Barton's character Marissa Cooper was killed off on The O.C. in the season 3 finale. She announced she was leaving to work on other acting pursuits, but set the record straight about her departure 15 years later, in the wake of the #MeToo movement.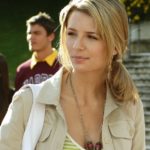 Barton revealed to E! News, "I've always felt ashamed in a way to really talk about what went on behind the scenes because I've always been a very private person and very aware of people's feelings." She added she'd experienced "bullying from some of the men on set that kind of felt really sh*tty."
Advertisements
8

Patrick Dempsey – Grey's Anatomy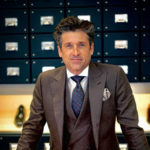 Advertisements
Reason for leaving: Focus on racing and spend time with family
Lost salary: $400,000 per episode
Patrick Dempsey played Meredith Grey's husband, Derek Shepard, on Grey's Anatomy for eleven seasons. He called it quits to focus on his family, which was a good thing because his wife had filed for divorce right before he left the show.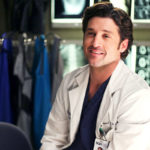 "I'm very grateful for Grey's Anatomy," Dempsey told People. "It's given me the opportunity to do everything. But at the same time, there was a cost. […] I think after a certain period of time, no matter how much money you make, you want control out of your own schedule." The couple reconciled after he left the series and is still married to this day.
Advertisements
9

Sophia Bush – One Tree Hill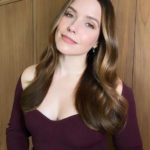 Advertisements
Reason for leaving: To focus on mental health
Lost salary: $22,000 per episode

Sophia Bush did not enjoy her time on the set of One Tree Hill. She played Brooke Davis for 9 seasons, and opened up about why she left the show during Ashley Graham's Pretty Big Deal podcast, alleging that her boss showed inappropriate behavior and she needed to focus on her mental health.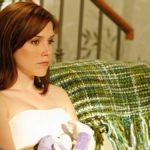 "I fought a lot with the writers… I was sort of unaware of the power dynamics at play and I would just say things. I'd be like, 'I'm not doing this,'" she said. "There was this sort of really weird thing… you look back at it, at the time I didn't realize how inappropriate it was, but again, this is a long time ago."
Advertisements
10

Shemar Moore – Criminal Minds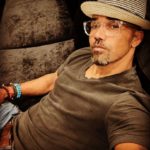 Advertisements
Reason for leaving: To focus on personal life
Lost salary: $100,000 per episode
Criminal Minds fans were sad when Shemar Moore said goodbye to playing Derek Morgan after 11 seasons. He spoke with TV Guide, revealing that he wanted to focus on his personal life and explore other acting opportunities.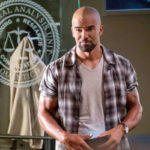 He said he left, "so I could pursue other avenues of my life. I want to get married, I want to have kids, I want to travel." Moore continued, "I'm just ready to grow… I'm not leaving to go make a bunch of money… I'm leaving because I just creatively want to be fueled, and [I'm] excited to try new things and see what else I'm capable of."
Advertisements
11

Jerry Seinfeld – Seinfeld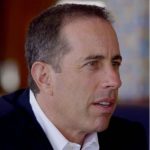 Advertisements
Reason for leaving: Perfect time to end the show
Salary lost: $5 million per episode
Jerry Seinfeld defined the 90s with his show, Seinfeld, which aired for 9 seasons. Despite being offered a whopping $5 million an episode, he decided to end the show after 180 episodes. So why did he pull the plug?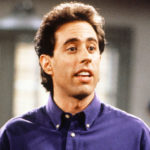 According to Esquire, Seinfeld revealed, "I remember I was in a cab one time and the cab driver said to me, 'Why did you stop doing that show? It was very successful.' And I said to him, well, I was at a point we had done it for nine years and I realized I could go off the air right now and the show could be a legend. I could be a legend of the sitcom world or I could make some more money."
Advertisements
12

Jennifer Morrison – Once Upon A Time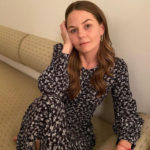 Advertisements
Reason for leaving: More time for personal life

Lost salary: $500,000 per episode
Jennifer Morrison played Emma Swan in the popular fantasy series Once Upon A Time. The actress left Storybrooke when she declined to renew her contract after season 6. She told Dateline, "I've been transitioning into doing more directing. I've had some opportunities that I've passed up along the years in order to fulfill these network schedules, and I really had to weigh where I was in my life"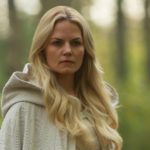 She also wanted to shift her focus to her personal life. "I'm just at an age and a time in my life where I want to be home, I want to be with my family and my friends, to have a chance to have a personal life for a while, and also wanted to be available to do other creative things."
Advertisements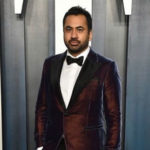 Advertisements
Reason for leaving: To pursue political aspirations
Lost salary: $100,000 per episode
Kal Penn took a break from acting and stepped away from playing Lawrence Cutler in the medical drama House. The actor told NPR that he was given an offer he couldn't refuse, saying, "And there was an opportunity to serve in the White House, and… You know, what are you gonna say, 'No, Mr. President, I have another stoner movie to make?'"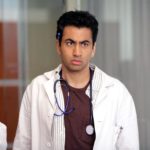 Penn served in the Obama administration's White House Office of Public Engagement as a liaison to young voters for two years. He returned to acting in 2011, appearing in returning roles in How I Met Your Mother and The Big Bang Theory.
Advertisements
14

Steve Burns – Blue's Clues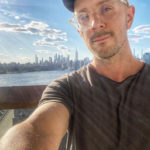 Advertisements
Reason for leaving: Time to move on
Lost salary: $45,000 per episode
Steve Burns was the host of the beloved children's cartoon for 6 seasons and left after filming 100 episodes. Rumors circulated he left to pursue a music career, but he set the record straight during an interview with the Huffington Post.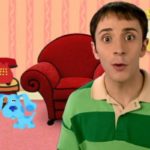 "I left the show because it was just simply time to go," he said."I was pretty much playing a boyish, older brother-ish kind of character on the show. I was getting older; I was losing my hair; a lot of the original gangsters on the show, like the people who created it, we're all moving on to other careers. It just felt like time," he added. "I just had a gut feeling like it was time to go."
Advertisements
15

Jim Parsons – The Big Bang Theory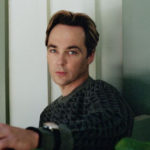 Advertisements
Reason for leaving: Exhaustion
Lost salary per episode: $1.2 million
Jim Parsons played Sheldon Cooper for 12 seasons on The Big Bang Theory. Loyal fans tuned in each week to see what the nerdy friends were up to. His departure from the show prompted creator, Chuck Lorre, to end the series.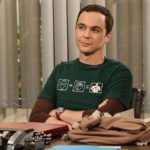 Parsons opened up about leaving on the Doctor Who alum's podcast. At 46, he reflected on losing his father around the same age and decided it was time to move on. "If you told me that like my father, I had six years left to live, I think there's other things I need to try and do."
Advertisements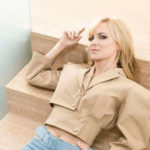 Advertisements
Reason for leaving: To pursue other opportunities
Lost salary per episode: $200,000
Anna Faris caught the cast and crew of the show Mom off-guard when she left in the middle of her contract after 7 seasons. Producers and co-stars scrambled to pick up the pieces when she exited the series. The writers wrote her off by sending her character, Christy, to law school.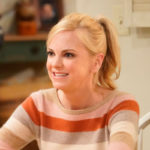 According to Deadline, Faris said in a statement, "The past seven years on 'Mom' have been some of the most fulfilling and rewarding of my career. I'm so thankful to Chuck, the writers, and my amazing castmates for creating a truly wonderful work experience," she continued. "While my journey as Christy has come to an end, allowing me to pursue new opportunities, I'll be watching next season and rooting for my TV family."
Advertisements
17

Katherine Heigl – Grey's Anatomy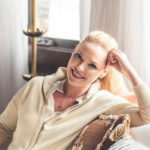 Advertisements
Reason for leaving: Focus on family life
Lost salary: $30 million per season

Katherine Heigl played Dr. Izzie Stevens on Grey's Anatomy for six seasons before leaving the show in 2010. She released a statement that she needed to focus on her family, but rumors surfaced she left because she couldn't speak her mind on the set.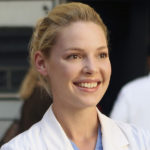 Heigl gained the reputation of being difficult when she asked the Academy to withdraw her Emmy nomination for her work on the series. "I did not feel that I was given the material this season to warrant an Emmy nomination, to maintain the integrity of the academy organization, I withdrew my name from contention," Heigl said in a statement. "In addition, I did not want to potentially take away an opportunity from an actress who was given such materials."
Advertisements
18

Dan Stevens – Downton Abbey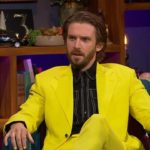 Advertisements
Reason for leaving: Afraid of being typecast
Lost salary: $50,000 per episode
Dan Stevens starred as Matthew Crawley in the period drama Downton Abbey. He left the show after season 3 to pursue other acting ventures. It shocked fans when his character died in a car crash during the Christmas special.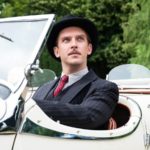 He told The Telegraph about his departure, "It is a desire for freedom, really. I don't see money or a particular status as an actor as a goal, but I want to do the best work I can in as interesting a range of roles as I can. And I think a moment like this is quite unique and presents those opportunities more than ever before."
Advertisements
19

Dean Norris – Breaking Bad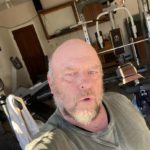 Advertisements
Reason for leaving: To work on a new project
Lost salary: $150,000 per episode
Dean Norris starred as Hank Schrader in the thriller Breaking Bad. He revealed while he was a guest on CBS Morning that he asked the production team to write him off the show so he could be in the Steven King project Under the Dome. The producers came up with a creative solution to keep Norris in the series.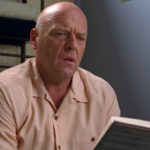 "I said, 'Would it be interesting if Hank died in the first eight?'" Norris explained during the interview. "They said, 'No, we kind of need you for the last eight. We've been building that up the for last five years'… Obviously, I'm glad that they did." They split the final season of Breaking Bad into two parts, so the production schedule would allow Norris to work on both shows.
Advertisements
20

Pamela Anderson – Baywatch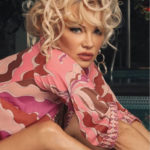 Advertisements
Reason for leaving: To explore other avenues

Salary lost: $300,000 per episode

Pamela Anderson donned her famous red swimsuit as CJ Parker in Baywatch for 11 seasons. She jumped ship to focus on making movies and to prioritize her marriage to rocker Tommy Lee, which ended in divorce in 1998.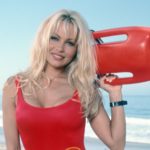 According to Variety, Anderson released a statement saying, "The last five years have been wonderful. I'll miss the cast and crew tremendously. Giving birth to my son, Brandon, has opened my mind to explore new personal and professional opportunities. But I have no expectations about being a big movie star."
Advertisements
21

Alec Baldwin – 30 Rock Spin-Off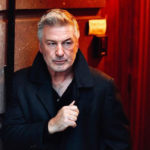 Advertisements
Reason for leaving: He pulled out of the project after nearly a year of negotiations

Salary lost: Unknown
30 Rock is an American sitcom created by Tina Fey and Robert Carlock that lasted for 7 seasons, from 2006 to 2013. The series starred Tina Fey and Alec Baldwin. Baldwin played Jack Donaghy, a decisive, controlling, suave, and occasionally senseless network executive.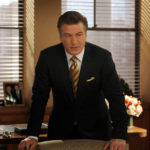 In 2019, the creators of 30 Rock wanted to create a spin-off of the sitcom in which Baldwin would again play his character of Jack Donaghy, who would run for mayor of New York City. For a reason that was never really revealed, however, Baldwin withdrew from the project. The new series, titled Mr. Mayor, was therefore rewritten to eliminate any connection to 30 Rock.
Advertisements