The Actors Making Huge Sums For Their Show's Reruns (And Those Who Hardly Make Anything)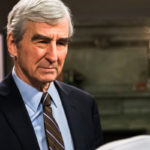 Advertisements
Show: Law & Order 
Although he now stars in a lighthearted role on Grace & Frankie, Sam Waterson earned a Golden Globe for his performance on a long-running drama television series, Law & Order. From season 5 to 20, Waterson starred as Jack McCoy, the Assistant District Attorney turned District Attorney.
Although the series ended on May 24, 2010. Waterson can earn up to $5,000 per year in residual checks. Although that's not much money compared to some of the people on his list, Waterson will also reprise his role in the spinoff, Law & Order: SVU. For that job alone, he'll make around $50,000 per year.
Advertisements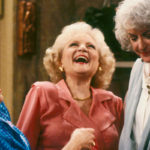 Advertisements
Show: The Golden Girls 
Sweet Betty White is basically America's sweetheart. At nearly 100 years old, she's just barely taken a step back from entertainment in recent years. In the '80s, however, White made her mark on the world when she starred in the popular American sitcom The Golden Girls. The show centered on four older women, including White, who shared a home together in Miami, Florida.
Although the show only ran for seven seasons, it won a plethora of awards, including the Primetime Emmy Award for Outstanding Comedy Series. It still plays consistently on channels like The Hallmark Channel and CMT. Plus, it's available to watch on Hulu and Amazon Video. For all those many reruns, Betty White earns up to $3 million per year.
Advertisements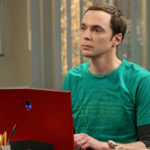 Advertisements
Show: The Big Bang Theory 
Jim Parsons may have played a laughable nerd on The Big Bang Theory, but now he's laughing all the way to the bank. The show aired its last episode a little less than a year ago in May 2019, after 12 successful seasons. As one of the show's main characters, Sheldon Cooper, Parsons made about $900,000 per episode during the final season.
In addition to that huge sum of money, Parsons can now pull in up to $10 million per year for reruns of the hit sitcom. Although channels and services have been fighting for the rights to the show, HBO Max recently earned the exclusive opportunity to include the sitcom on its new streaming platform.
Advertisements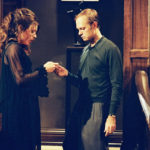 Advertisements
Show: Frasier 
Frasier actually started as a spin-off of Cheers. The show followed Dr. Frasier Crane as he returned to his home in Seattle, Washington, following the end of his marriage and his life in Boston. David Hyde Pierce stars as Crane's younger brother, Niles, who also works as a psychiatrist. Much like Cheers before it, the show was massively popular and ran for 11 seasons from September 16, 1993, to May 13, 2004.
In the 16 years that the show has been off the air, Pierce has earned a total of $40 million in residual payments. That's roughly $2.5 million per year without doing any work. But when you star on the "smartest show on television," that's the kind of payout you can expect.
Advertisements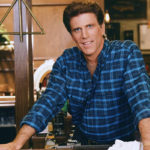 Advertisements
Show: Cheers
Although Ted Danson still stars on the small screen in successful series like The Good Place, his most recognizable character might be Sam Malone from Cheers. This NBC sitcom was set in Boston, Massachusetts. It followed a group of locals who spent much of their time at a bar called Cheers. The series aired for 11 years, from September 30, 1982, to May 20, 1993.
While Danson hasn't stopped working since Cheers, he could have retired comfortably on the residual checks alone. Danson earns up to $5 million a year from the '80s sitcom, which plays reruns across a range of television channels and is also available to watch on Hulu and Netflix.
Advertisements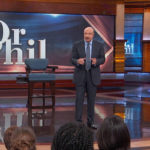 Advertisements
Show: The Dr. Phil Show 
Much like NCIS, The Dr. Phil Show has been on-air for years. The first episode premiered on September 16, 2002, and it was announced in 2018 that the show has been renewed through at least May 2023. On this show, psychologist Dr. Phil gives advice to people in need on a variety of topics, including weight loss, unhappy marriages, and rebellious children.
While Dr. Phil makes a pretty penny from each of his new episodes, he can also earn up to $10 million in total from the show's reruns. But Dr. Phil probably won't have to worry about that. His show has been nominated for a Daytime Emmy Award every year since 2004, so his primary source of income likely isn't going anywhere anytime soon.
Advertisements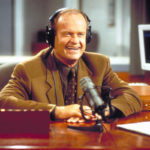 Advertisements
Show: Frasier 
The titular character in Frasier makes a whole lot more than his on-screen brother. Kelsey Grammer stars as Dr. Frasier Crane, a new bachelor trying to recover from the breakdown of his marriage. Although Grammer's character is serious and unbending, he's also laugh-out-loud hilarious.
When the show ended in 2004, Grammer made $1.6 million per episode. In the years that the show has been off-air, however, he has earned up to $13 million per year. It's more profitable for him to simply sit back and watch the checks roll in! The high earnings are likely due to the show's massive popularity. It still plays on The Hallmark Channel, and can also be watched on Amazon Video and Hulu.
Advertisements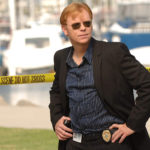 Advertisements
Show: CSI: Miami 
A police drama television series, CSI: Miami is the first spin-off of CSI: Crime Scene Investigation. Like the original series, CSI: Miami follows a crime scene investigation unit as they look into misdeeds in the Miami area. David Caruso stars as the leader of the investigations unit, Lieutenant Horatio Caine. Known for his overly dramatic one-liners, Caruso stuck around for all 10 seasons of the series, from September 23, 2002, to April 8, 2012.
In 2012, Caruso retired from life in entertainment, a decision made more comfortable by his ability to earn up to $100,000 per year in residual checks. The show currently plays reruns on MNT, WE, CBS, and a variety of other channels and streaming services, allowing Caruso to rack up that passive income.
Advertisements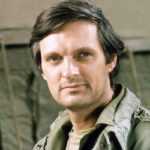 Advertisements
Show: M*A*S*H
Alan Alda is the star of M*A*S*H, a comedy-drama series set during the Korean War. The series immediately resonated with fans, largely for its ability to poke fun at a serious subject without detracting from the significance of war. Alda starred as Benjamin Franklin "Hawkeye" Peirce, the chief surgeon of his unit.
While M*A*S*H aired its last episode on February 28, 1983, it continues to play reruns on channels like TV Land and WGNA. From these reruns, Alda earns up to $1 million per year. That's in addition to the $235,00 per episode that Alda earned from the show in its final years. With that kind of money coming in, it's safe to assume that Alda is a fairly happy man.
Advertisements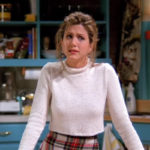 Advertisements
Show: Friends 
There's no pay gap to see here! A fellow Friends star, Jennifer Aniston played Rachel Green on the hit sitcom. She's able to earn just as much as her costar David Schwimmer–up to $20 million per year in passive income from the show.
However, Aniston also vaulted into A-list fame after her time on the series was done. She has starred and continues to star in a range of hit movies and TV shows, barely slowing down for a second. Today, she's rumored to have a fortune of over $240 million dollars. As big as those Friends checks are, they're like pocket money in comparison to her massive earnings.
Advertisements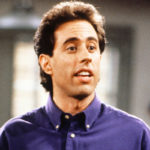 Advertisements
Show: Seinfeld
Seinfeld, named for the show's titular character and real-life comedian Jerry Seinfeld, has a shockingly simple premise. Often described as "a show about nothing," the series follows a fictional version of Seinfeld as he and his friends and acquaintances navigate life in New York City. Despite being painfully normal, the show was massively popular and ran 9 seasons from 1989 to 1998.
Although the show dominated conversations in the '90s, it still has a loyal following of fans today. As a pay-off for his clever script and lovable characters, Seinfeld can earn up to $110 million per year in residual checks. Yes, you read that right.
Advertisements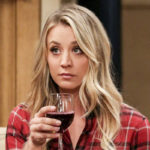 Advertisements
Show: The Big Bang Theory
Like his co-star Jim Parsons, Kaley Cuoco, who played the beautiful Penny in The Big Bang Theory, earned a generous $900,000 per episode in recent seasons. Being one of the main characters of the series present throughout the 12 seasons, the actress obviously saw her salary increase over time, while it has been reduced by $100,000 for the last seasons, in the same way as those of the other main characters, to allow actors playing recurring roles to get a better salary.
The series having ended in 2019, Kaley Cuoco no longer earns as much money for playing one of the main characters, but since the series still brings in $1 billion a year, the actress is entitled to her share of the reruns earnings. Thus, that's no less than 10 million dollars that she can pocket every year for the 12 years of work that are now behind her.
Advertisements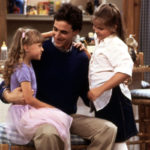 Advertisements
Show: Full House 
As the lovable Danny Tanner, a widowed father of three, Bob Saget inched his way into viewers' hearts during his years on Full House. The family-friendly series follows Danny soon after the death of his wife when he enlists the help of his brother-in-law and best friend to raise his three daughters. The series ran for eight seasons, from September 22, 1987, to May 23, 1995.
Despite the popularity of the series, Saget doesn't make all that much from residual checks. He himself has stated that he earns between $2 and $2,000 per year in residual checks for the show. While that's more than nothing, it's certainly not as much as some other popular series. Saget probably should have negotiated a better deal!
Advertisements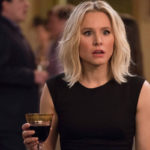 Advertisements
Show: The Good Place 
While The Good Place only finished its final season earlier this year, the cast already has a good idea of what their residual checks will look like. Unfortunately, they probably won't earn anything. NBC owns all the rights to the show, so Kristen Bell and other cast members shouldn't be expecting any royalties from the series' reruns.
Thankfully, Bell is a highly successful actress. She continues to star in a variety of blockbuster movies and thriving TV shows, including the Frozen series and Veronica Mars. Although she won't be earning passive income from The Good Place, she did make a healthy $125,000 per episode while the show was airing.
Advertisements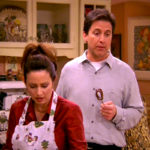 Advertisements
Show: Everybody Loves Raymond
Everybody Loves Raymond follows Italian-American Raymond Barone, who lives in Long Island and works as a sportswriter. He takes few things seriously, and his hijinks with his family are the main source of comedy in the series. The sitcom starring Ray Romano aired on CBS from September 13, 1996, to May 16, 2005.
Although it's been nearly 15 years since the last episode aired, Ray Romano can still rake in up to $18 million a year for reruns alone. Despite those massive checks, Romano has continued to work fairly consistently, most notably voicing the character of Manny in the Ice Age series.
Advertisements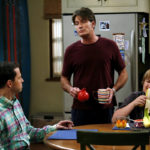 Advertisements
Show: Two and a Half Men 
Although Two and a Half Men didn't earn the love of critics, it did build a strong fan following during its time on the air. The show centers on Charlie and Alan Harper, who lived together with Alan's son, Jake. Airing twelve seasons from September 22, 2003, to February 19, 2015, the sitcom was largely impacted by Charlie Sheen's volatility.
However, Jon Cryer, who plays Alan Harper, still stands to gain from the controversial show. He can make up to $20 million in total from dividends paid out from the series. In addition to his salary of $620,000 per episode when the show ended, Cryer has built a nice little nest egg on this acting gig alone.
Advertisements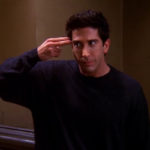 Advertisements
Show: Friends 
Friends is basically a cultural phenomenon, so it only makes sense that the actors in this show would earn stupid amounts of money for their reruns. David Schwimmer plays the frustrating but lovable Ross–one of the six main "friends" that star in the show. For this large role, Schwimmer can earn up to $20 million per year in residual checks.
Since the show's last episode aired on May 6, 2004, Schwimmer has taken on a variety of roles, often appearing as a guest star in other hit television series. While none of his roles have earned the acclaim of Ross, Schwimmer doesn't really need to work when he's still making so much money from Friends. 
Advertisements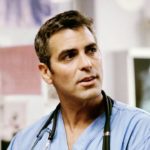 Advertisements
Show: ER
In 1994, a series called ER took shape on NBC. The success of the series allowed it to be in the fans' television for almost 15 years. The famous actor George Clooney, playing the role of Doug Ross, was one of the most important characters in the series for the first 6 years. Unfortunately, the departure of George Clooney did not go unnoticed, and the series lost huge ratings by the 7th year.
On the other hand, the departure of the famous Doug from the show did not have a big impact on the actor's portfolio. It seems that he received 13 millions per year in residuals. No need to tell you that his presence in the series has also propelled his career to great heights. He may have had a good fund in his bank account, but the rest of his career has ensured him eternal success.
Advertisements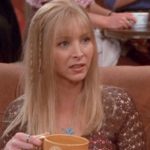 Advertisements
Show: Friends 
Do we really need to mention in which series Lisa Kudrow had the most success? For the few who haven't seen the show, hurry, it's worth a look. So much so that the famous Phoebe from Friends receives 2% of the show's residuals each year, just like her peers.
We are not talking about a small $100, but a trillion dollars that they share in 6 parts. Nothing better than a little $20 million dollars falling from the sky when preparing the budgets for the year. With this small annual amount, the actress who is approaching sixty can certainly retire without worries. Because it is certain that this series will remain on the air of several channels and streaming sites for many years to come.
Advertisements
Advertisements
Show: Roseanne
Who didn't love John Goodman in his character of Dan Conner in the famous Roseanne? The popular series lasted for nearly 10 years. Its success inspired a reboot, which was announced in 2017 by ABC. Nearly 30 million viewers were in front of their TVs to watch the reboot in March 2018. However, a derogatory political tweet from actress Valerie Jarrett ended up stifling the series, which ended up shutting down 2 months later.
Fortunately, despite all this controversy surrounding the new series, we can not forget the John Goodman in the original series, the famous funny and kind dad. That's 1 million a year added to his portfolio every year in residuals.
Advertisements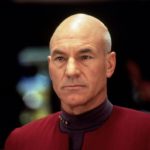 Advertisements
Show: Star Trek: The Next Generation
Whether you are a star trek fan or not, you know that Patrick Stewart had a big part in the whole saga. The man who played Jean-Luc Picard was highly rewarded for his role on television and on the big screen. He is one of the favorite characters of Star Trek, which earned him his own series, Picard.
Even though he was excellent in his role and received big checks for his acting talent, he doesn't get a penny when it comes to reruns. Although it is disappointing to learn that his contract does not allow him to have money for reruns, the millions he received during filming should not put him out of business any time soon. We will soon be able to see him again in the continuation of Picard.
Advertisements
Advertisements
Show: Buffy the Vampire Slayer
It is during 7 seasons that we could fall under the charm of the beautiful Sarah Michelle Gellar in the role of Buffy Summers. American television series of supernatural fiction created by the writer and director Joss Whedon appeared on Warner Bros in 1997. Since that day, some of the actors of the series greatly benefit from reruns.
Advertisements
Advertisements
Show: Family Guy
Behind the famous animated character of Meg Griffin is the sweet voice of Mila Kunis. The actress arrived in 1999, in the second season of the famous American animated sitcom. At the time she was only 15 years old, but today, she constantly repeats that her presence in the series was a real treat for her.
The series created by Seth McFarlane is still on the air today for its 19th year and is still in production for the next year. That is a perfect proof that the public doesn't get tired of the rude humor we can find in Family Guy.
Advertisements
Advertisements
Show: The Simpsons
It's impossible not to have watched an episode of The Simpsons in your life. The series is almost as popular as the bible, and has been since 1989. 34 seasons of our favorite characters, but also 34 seasons of salary for actors who had the chance to participate in this adventure. Among the luckiest actresses, we find Nancy Cartwright, the one behind the famous Bart Simpson.
Funny to note that it is a woman who does the voice of the young boy. In addition to receiving a check of nearly $400,000 for each episode, Nancy receives 20 million per year in residuals. It's normal, after all! The series is constantly playing on many TV channels, and with over 700 episodes to watch, that's a lot of views for the hidden stars of the show.
Advertisements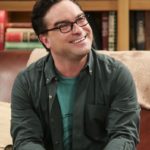 Advertisements
Show: Big Bang Theory
What fun we had following the Big Bang Theory series. Starring Kaley Cuoco, Johnny Galecki and Jim Parsons, the series has been on our televisions for 12 seasons. Although fans seem to have been generally disappointed with the last few seasons, they don't seem to mind watching them again.
Johnny Galecki, known as Leonard Hofstadter, is one of the stars of the series who has benefited greatly from this role in her career. In addition to having climbed the ladder of Hollywood stardom, he has secured a good pension fund by earning nearly 10 million a year in residuals. In fact, he shares 1% of Warner Bros annual returns, just like his two colleagues on the show.
Advertisements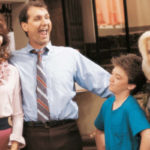 Advertisements
Show: Married With Children 
Ed O'Neill starred in the hit '90s series Married With Children as Al Bundy, a women's shoe salesman who peaked during his high school football glory days. The suburban Chicago sitcom ran for 11 successful seasons from April 5, 1987, to June 9, 1997. The show often plays reruns on WGNA, and is available to watch on Hulu and Amazon Video. In the 23 years since the show aired its last episode, O'Neill has earned up to $10 million per year for the reruns.
Despite his padded bank account, O'Neill hasn't stopped working. You can still find him on the small screen today, starring as the grumpy patriarch in Modern Family. 
Advertisements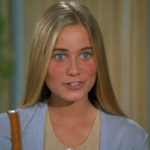 Advertisements
Show: The Brady Bunch 
While Bob Saget earns very little from his hit television series, he at least makes more than the cast of The Brady Bunch. Without understanding the power of residual checks, everyone in the cast, including Maureen McCormick, signed a contract with a no-residuals clause. That means McCormick has earned absolutely nothing from reruns of her time as Marcia Brady.
Although the cast has continually tried to renegotiate the terms of their contracts, they've been completely unsuccessful. The popular series that ran for five seasons from September 26, 1969, to March 8, 1974, is available to stream in its entirety on CBS and Hulu, not that it matters much to the cast.
Advertisements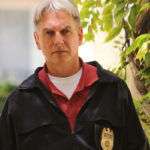 Advertisements
Show: NCIS 
NCIS first premiered on September 23, 2003, and it's still on the air today. The show is entering its seventeenth season, and it doesn't look like it's stopping anytime soon. In fact, it's now the second longest-running, non-animated, scripted television series currently airing in the US. That's quite a title.
Even though the series is still on the air, that doesn't stop Mark Harmon from earning a little passive income from the show's reruns. In addition to the $125,000 per episode Harmon earns as Special Agent Leroy Jethro Gibbs, he can also earn up to $60 million total for old episodes.
Advertisements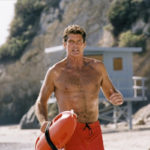 Advertisements
Show: Baywatch 
David Hasselhoff is the hunky star of Baywatch, an action-drama television series about lifeguards in Hawaii and Los Angeles. It's best known for slow-motion runs on the beach that really show off the smokin' hot bods of the series' cast. While Hasselhoff came on as an actor and executive producer, the show is also credited with launching Pamela Anderson's career.
Although the show was on-air for 11 seasons and sparked a range of spin-offs, it doesn't air reruns as often as some other popular series. Still, Hasselhoff rakes in up to $4 million a year from this franchise. Although he's nearly 70 now, Hasselhoff is still profiting from his days as a young, hot man running around the beach without a shirt on.
Advertisements