20 Celebrity Lookalikes Who Have Been Mistaken For Each Other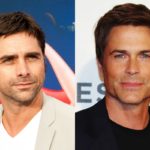 Advertisements
John Stamos and Rob Lowe are very alike, beyond just their physical similarities. Both starred in popular sitcoms and were known primarily for their good looks. But while Lowe rose to fame as a teen heartthrob in the '80s, Stamos made a name for himself while starring on Full House in the '90s.
Apparently, Stamos and Lowe are similar enough for fans to confuse which man is which. While on vacation, Stamos posted a video to Instagram recounting a recent interaction with a fan. In the video, Stamos asked the fan what his name was, to which she replied, "Rob Lowe." Rather than correcting her, Stamos told her she was correct and proceeded to take the picture. While the fan might not have gotten a picture with Lowe, at least she took home a picture with Stamos.
Advertisements
2

Meryl Streep & Glenn Close
Advertisements
Meryl Streep and Glenn Close are both seasoned stars in Hollywood with many, many awards under their belts. But as two older actresses who are both working consistently, which isn't the norm in the entertainment world, there's definitely plenty of room to confuse these two ladies.
However, Streep doesn't mind being mistaken for Close. In an interview with the New York Times in 2012, Streep admitted she and Close are often mistaken for one another. However, she said, speaking for both her and Close, that they didn't care if people got them confused. "I adore her," Streep said simply.
Advertisements
3

Daniel Radcliffe & Elijah Wood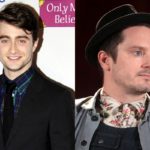 Advertisements
Daniel Radcliffe and Elijah Wood are both stars of their own fantasy movie series. Radcliffe shines as the beloved Harry Potter, and Wood brings J. R. R. Tolkien's hobbit, Frodo, to life in The Lord of the Rings. While both men have earned fame for their notable roles, fans just can't tell them apart off-screen.
During an interview on Conan in 2016, Wood explained that people have been confusing him for Radcliffe for years. While Wood thought the mistakes would get better as each actor got older, it has only gotten worse. Wood also assumed the confusion would be solved after their similarities became an online joke, but he claimed both he and Radcliffe still often deal with mistaken fans.
Advertisements
4

Sarah Hyland & Mila Kunis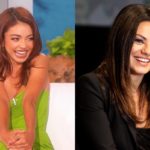 Advertisements
Although Modern Family's Sarah Hyland and actress Mila Kunis are eight years apart, that doesn't stop people from confusing these two beautiful women. Kunis, who found success in Hollywood after her initial role in That 70's Show, is married with two children. Hyland, on the other hand, is engaged to The Bachelor alum Wells Adams. The couple is in the process of creating a family all their own. Despite the age difference, perhaps it's their glowing smiles that make these women perfect celebrity lookalikes.
Unfortunately for Hyland and Kunis, however, both actresses are famous enough that most fans are able to tell the difference between them. So, when Teen Vogue posted an article about Kunis that showed a picture of Hyland, fans immediately jumped on the mistake. However, we can totally see why even professionals got these two women confused.
Advertisements
5

Mark Wahlberg & Matt Damon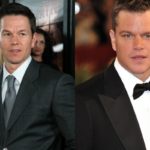 Advertisements
Mark Wahlberg and Matt Damon are only a year apart in age, and they're both big names in Hollywood most fans are dying to meet. Unfortunately, one unlucky fan managed to get these two leading men confused. While they snapped a picture with Mark Wahlberg, they thought they were taking a photo with Matt Damon.
Wahlberg told the story of the confusion by sharing a screenshot from the excited fan. Apparently, the fan was thrilled to meet one of their idols and snapped a picture with Wahlberg, all the while screaming "Matt Damon!" Instead of correcting the confused fan, Wahlberg just played along and posed for the photo. We can only imagine how embarrassed the fan must have been when they realized their mistake.
Advertisements
6

Theo James & James Franco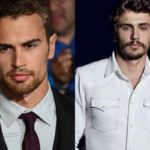 Advertisements
Theo James and James Franco don't just share the same name, they also share a striking physical resemblance. Of course, Franco is a few years older than James. The Hollywood star is turning 43 this year, while James is just 36. But despite their age difference and Franco's higher level of fame, the paparazzi still managed to confuse these two men.
Theo James once shared the story of a time he was mistaken for Franco. Apparently, the paparazzi jumped out of the bushes and started snapping pictures of him. They then started videotaping him and asking him questions. James was surprised, but he started to answer their inquiries. Just as he responded, however, the paparazzi realized he wasn't Franco and quickly lost interest. Perhaps his eagerness to talk to the photographers gave him away.
Advertisements
7

Zooey Deschanel & Katy Perry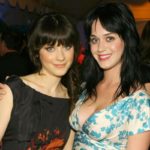 Advertisements
Zooey Deschanel and Katy Perry are two celebrity lookalikes who have everyone in Hollywood doing a double-take. Beyond their big blue eyes, each star sports dark brown hair that's often curled. On top of that, their facial structure is also very similar, making it easy to see why they're often confused for one another.
While the two women seem friendly, Deschanel isn't a huge fan of being confused for Perry. In a 2009 interview, she explained to MTV that it actually annoyed her when fans thought she was Perry. At the time, Perry was often out on the social scene, drinking and staying up late. Fans would confront Deschanel in public and, thinking she was Perry, would claim they saw her out the night before. However, Deschanel claimed she was usually home leading a quiet life, and the differences in their lifestyles made it annoying that she was often confused for party girl Perry.
Advertisements
8

Isla Fisher & Amy Adams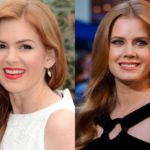 Advertisements
Isla Fisher has been quite open about the fact that she's commonly mistaken for Amy Adams. Although Fisher started her career in 1993 while Adams started her career in 1999, Adams made such a splash on the scene that people quickly began to confuse the two redheads. Of course, such vibrant locks aren't the norm in Hollywood, which explains the case of mistaken identity between these celebrity lookalikes.
Once, while on Jimmy Kimmel, Fisher told a story about meeting Lady Gaga at a 2014 Oscars party. Gaga approached her and immediately started complimenting her performance in American Hustle, a role played by Adams. Not wanting to embarrass Gaga, Fisher thanked her for her kind words. At that same moment, Fisher spotted Adams walking through the door. She turned to Gaga and said, "There's Isla Fisher. She's not even nominated for anything. What's she doing here?"
Advertisements
9

Kim Kardashian & Eva Longoria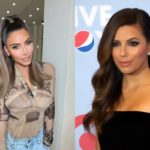 Advertisements
Eva Longoria is a talented actress, while Kim Kardashian is a reality TV star. However, both of their careers thrust these women into the spotlight. Unfortunately, not everyone knows who they are well enough to keep from publicly mistaking one woman for the other.
One of the people to confuse Longoria and Kardashian was Brett Michaels. In 2013, he tweeted out a birthday message for Longoria. Unfortunately, attached to the message was a picture of him and Kardashian. If he can't even tell the celebrities apart, he probably doesn't know them well enough to tweet a birthday message in the first place.
Advertisements
10

Kit Harington & Christopher Abbott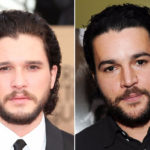 Advertisements
Christopher Abbott and Kit Harington play very different characters on screen. Abbott is best known for his role in the comedy-drama TV series Girls, while Harington is known as the manly moral compass of HBO's Game of Thrones. But despite their different fictional personas, fans can't seem to tell them apart off screen.
The resemblance between Harington and Abbott is major, especially if you've seen the latter in the season 1 of The Sinner series. Right now, it is definitely Abbott who must often be mistaken for Kit Harington since the Warden of the North is better known for an obvious reason, but Abbott is also starting to make his mark and soon, Harington could certainly be approached thinking it's Abbott!
Advertisements
11

Lucy Hale & Selena Gomez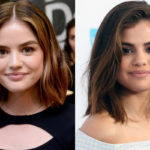 Advertisements
Lucy Hale and Selena Gomez are another pair of celebrity lookalikes who are often confused by fans. While Gomez got her start on Disney Channel, Hale found fame after being cast on the popular Freeform series Pretty Little Liars. While it's easy to see why these two women get confused, Hale told a story of quite an aggressive fan who refused to believe she wasn't Selena Gomez.
On her Twitter, Hale recounted the funny meeting with a Gomez fan. The fan insisted Hale was the former Disney Channel star. What's more, she tried to take Hale's phone to call Justin Bieber. Thankfully, Hale managed to extricate herself from the uncomfortable situation, and even found the encounter funny enough to post about it online.
Advertisements
12

Chelsea Handler & Elizabeth Banks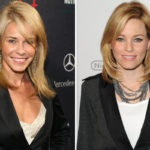 Advertisements
Elizabeth Banks and Chelsea Handler often get confused on the red carpet. Both blonde and known for their comedy, there's quite the resemblance between these two Hollywood women. Apparently, the mistake is so common that both women are totally aware of their celebrity lookalike.
When Banks and Handler finally met at a party, they spent the night comparing notes on all the times they had been confused for each other. Banks admitted that she usually just goes along with it, as she respects Handler and doesn't mind being mistaken for her. Thankfully, these two women know how to have fun with this common error.
Advertisements
13

Minka Kelly & Leighton Meester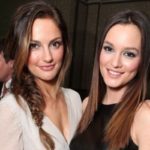 Advertisements
Were Minka Kelly and Leighton Meester actual sisters who were separated at birth? It certainly looks like it. The women are just six years apart in age, and they look nearly identical.
Apparently, Kelly and Meester also see the similarities. The women first met in 2003 on the set of a Clearasil commercial. They bonded immediately and became fast friends. Later on, due to their similarities, they were cast together in the thriller movie The Roommate. Meester heartily approved of the casting, calling it a "no brainer." It's a common trend online to see fans questioning which star is which, as it's hard to tell these celebrity lookalikes apart.
Advertisements
14

Kevin Zegers & Zac Efron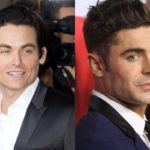 Advertisements
Anyone who watched High School Musical as a child knows exactly who Zac Efron is. Even if you didn't watch the Disney Channel film, the former child actor has managed to make a name for himself starring in big-budget Hollywood films. It might be surprising to learn, then, that people still confuse Efron and his celebrity lookalike, Kevin Zegers.
Zegers is also a child actor best known for Air Bud. But since then, he's most recognizable in large part because people often confuse him for Efron. The similarities between the two are a constant topic of discussion online. At one point, Zegers even posted a photo of him and Efron with their faces morphed together, calling it "unsettling."
Advertisements
15

Natalie Portman & Keira Knightley
Advertisements
Despite the passage of time, nothing indicates that it will one day be easier to differentiate between actresses Natalie Portman and Keira Knightley. Despite their age difference of 4 years—Portman is now 39 years old while Knightley is 35—, one could practically call them twins.
One irrefutable proof that the two actresses look alike is the fact that Knightley played the role of Sabé, Princess Amidala's bodyguard in the movie Star Wars: The Phantom Menace. Do you remember? The bodyguard who takes the Princess's place during a critical moment, without anyone realizing that it wasn't really the Princess? Yes, that's it.
Advertisements
16

Jennifer Garner & Hilary Swank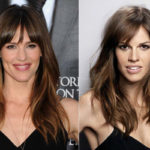 Advertisements
Another celebrity duo that looks too much alike is Jennifer Garner and Hilary Swank. Being only two years apart, they could easily pass for sisters. But their resemblance is so striking that it is not uncommon for one to be confused with the other.
In fact, Swank has repeatedly said that fans confuse her with Garner, and that they get angry when she assures them that she's not her. During an interview on Conan, she confessed to sometimes saying nothing and agreed to take a picture to avoid giving her fellow actress bad press. She explained, "They actually said, 'Don't be a b***h. […] And I didn't want to give her a bad name, so I took a photo with them and maybe someone will say someday, 'That's not Jennifer Garner.'"
Advertisements
17

Javier Bardem & Jeffrey Dean Morgan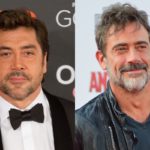 Advertisements
Javier Bardem is a Spanish actor best known for his work in No Country For Old Men. Jeffrey Dean Morgan, on the other hand, is an American actor known for his roles on Supernatural, Grey's Anatomy, and The Walking Dead, to name a few. But while fans might know the actors from their names, it's nearly impossible to tell them apart given their strikingly similar physical appearance.
Morgan is very aware of his resemblance to Bardem and has openly said that fans often confuse him for the Spanish actor. However, he does want to meet Bardem in person one day. Morgan claimed they needed to be seen together in the same room to prove that they are two different men.
Advertisements
18

Liam Neeson & Ralph Fiennes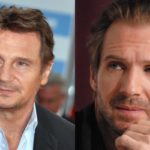 Advertisements
It's a well-known fact in Hollywood that Liam Neeson and Ralph Fiennes look ridiculously similar. The two men have been friends for years and have often joked about their resemblance. Their similarities are even more confusing when they star in the same movie together, as they did in Schindler's List. 
However, both Neeson and Fiennes don't take their frequent mix-ups to heart. On an episode of The Jonathan Ross Show, Neeson admitted he's often confused for Fiennes by fans. In fact, some fans will congratulate Neeson on Fiennes' work, and vice versa. However, Neeson didn't seem to mind too much about being complimented on winning a Tony Award for Hamlet, one of Fiennes' accomplishments.
Advertisements
19

Helen Hunt & Jodie Foster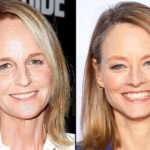 Advertisements
Helen Hunt and Jodie Foster certainly share some similarities. But as such big names in Hollywood, you'd think most fans would be able to tell the difference between these two powerhouse actresses. Unfortunately, for one barista, that wasn't the case.
Hunt once told the story of being mistaken for Foster on Twitter. Apparently, she stopped at Starbucks to grab a coffee. After telling the barista her order, Hunt asked if they needed her name. The barista winked back at her and said she had it covered. Imagine Hunt's surprise when she got her cup back, only to see "Jodie Foster" on the side. Even more embarrassing, Jodie was spelled "Jody." Perhaps this barista should give up trying to guess stars' names from now on.
Advertisements
20

Ed Sheeran & Prince Harry
Advertisements
To most fans, Prince Harry and Ed Sheeran look nothing alike. But to Margot Robbie, they're practically the same person. Apparently, red hair is so uncommon in Hollywood that Robbie thought the first man she saw with bright red locks must be Sheeran. Unfortunately, she was wrong.
While at a party, Robbie spotted Prince Harry across the room and immediately started chatting to him about his new album, thinking he was Sheeran. Apparently, the Prince didn't take too kindly to her mistake. After realizing what she was talking about, he made it clear he was offended and walked away. Needless to say, Robbie didn't make a good impression on the Royal Family.
Advertisements