Celebrity Couples Who Are So Private You Don't Even Know They Are Together
1

Ryan Gosling & Eva Mendes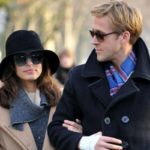 Advertisements
Ryan Gosling and Eva Mendes met on the set of The Place Beyond the Pines in 2011. Their on-screen romance quickly turned into real love, and the couple got married in a 2016 secret ceremony. They have two daughters together: Esmerelda, born in 2014, and Amada, born in 2016.
Even though they have been together for over a decade, not much is known about their relationship. When asked by a fan why she keeps her relationship so private, Mendes wrote on Instagram, "My man and my kids are private."
Advertisements
2

Katy Perry & Orlando Bloom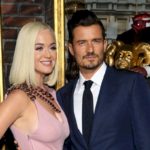 Advertisements
Colorful singer Katy Perry and popular actor Orlando Bloom first met at the 2016 Golden Globes after party. They began dating soon after, eventually breaking up in March 2017. However, they reunited in February 2018, and Bloom proposed to Perry a year later on Valentine's Day.
The couple has one child together, a daughter named Daisy Dove Bloom, born in 2020. According to People, Perry said, "You don't have to answer any question. You're not under oath. You don't have to leave bread crumbs all over social media if you don't want to," Perry continued. "But some people do that and need that and it's a tool. Listen, all the fame stuff is just a bi-product of what I do, it's not what I sought out to do. I just wanted to tell stories and sing and connect with people."
Advertisements
3

Cameron Diaz & Benji Madden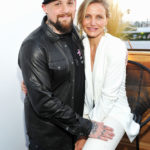 Advertisements
Cameron Diaz met her husband, Benji Madden, the lead guitarist of the band Good Charlotte, in 2014 through a mutual friend, Nicole Richie. They've been married since 2014 and they have a daughter together, Radixx Madden.
Cameron Diaz retired from the Hollywood showbiz a few years ago. On this subject, she explained, "I just decided that I wanted different things out of my life. I had gone so hard for so long, working, making films and it's such a grind," Diaz said on Gwyneth Paltrow's In goop Health: The Sessions. "I didn't really make any space for my personal life."
Advertisements
4

Taylor Swift & Joe Alwyn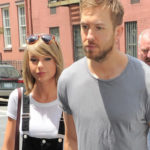 Advertisements
It is not clear when the lovers met, but according to rumors, it would be during the 2016 Met Gala. So Taylor Swift and Joe Alwyn would have started dating in 2016, but their relationship was only revealed to the public in May 2017.
Swift opened up to Rolling Stone about her personal life, saying, "Whether that's deciding where to live, who to hang out with, when to not take a picture—the idea of privacy feels so strange to try to explain, but it's really just trying to find bits of normalcy."
Advertisements
5

Daniel Craig & Rachel Weisz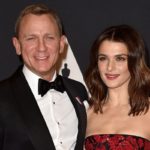 Advertisements
Daniel Craig and Rachel Weisz began dating in December 2010, but they'd known each other since they worked together on the movie Les Grandes Horizontales, released in 1994. In June 2011, they secretly exchanged vows. They welcomed a daughter in September 2018.
Weisz revealed to ES Magazine about her marriage to Craig, "You make it your own. It's very personal, it's very private. I don't think mine's particularly exceptional apart from that we're both in the public eye." 
Advertisements
6

Amanda Seyfried & Thomas Sadoski
Advertisements
Amanda Seyfried and Thomas Sadoski first met in May 2015 while they worked together on the Off-Broadway play The Way We Get By, but they only found love while co-starring in The Last Word, in 2016, after having each separated from their partner. They are now parents of two children, Nina and Thomas.
The couple secretly tied the knot in March 2017. Sadoski opened up about their private ceremony on The Late Late Show with James Corden, saying, "We just took off into the country with an officiant and, just the two of us, and we did our thing… We had a great day. It was perfect," he continued. "It was beautiful. It was everything that it should be. It was just the two of us talking to each other." 
Advertisements
7

Natalie Portman & Benjamin Millepied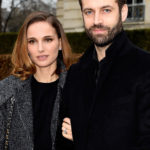 Advertisements
Actress Natalie Portman met her husband, Benjamin Millepied, on the set of the film Black Swan, back in 2009, when he was recruited as a choreographer. They fell in love while Millepied was training Portman to dance ballet. They were already dating when the filming ended, and the following year they were engaged and expecting their first child, a son they named Aleph.
Portman explained their decision of remaining private on social media to Business Insider, saying, "It feels like the last thing you want to do. It's so much unwanted interest in your privacy that you don't want to invite any more."
Advertisements
8

Jesse Plemons & Kirsten Dunst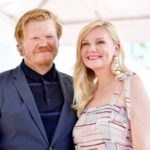 Advertisements
Jesse Plemons and Kirsten Dunst played married high school sweethearts in the FX series Fargo in 2015, but the couple was first seen together off set in 2016. In 2017, Plemons proposed to Dunst. They then welcomed their son, Ennis, in 2018.
Dunst opened up during an appearance on The Tonight Show Starring Jimmy Fallon about her engagement to Plemons, saying, "I've got to keep things private a little bit," she said. "We got together a year after [meeting]. We became really good friends first." 
Advertisements
9

Leighton Meester & Adam Brody
Advertisements
Leighton Meester and Adam Brody first met in 2007, while Meester was starring in the series Gossip Girl, but it was in 2010, while starring together in The Oranges, that they became close. They didn't start dating until 2013, however, and they got married in 2014.
They now are parents of two children, a daughter born in 2015 named Arlo Day Brody, and a son born in 2020 whose name is not known. Meester told Refinery 29 about her personal life, "I don't talk about Arlo very much. I am very proud of that area of my life. But I'm also really proud of the show, and of the work I do."

Advertisements
10

Margot Robbie & Tom Ackerley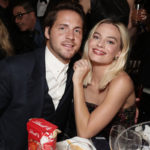 Advertisements
Margot Robbie and her husband, film producer Tom Ackerley, worked on several common projects, including I Tonya and Terminal, but they would have first met in 2013 on the set of the film Suite Francaise. Amazingly enough, they became roommates in 2014, with five other friends working on the film.

The couple married in a secret ceremony in 2016. Robbie told The Guardian about the beginning of their relationship, "We kept it a secret. Because we weren't really taking it seriously. 'Oh, whatever, we're just mates, we're just mates.' And then… everyone found out." she said.
Advertisements
11

Javier Bardem & Penelope Cruz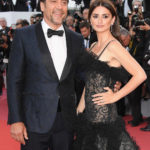 Advertisements
Actors Javier Bardem and Penélope Cruz first met in 1992, but they actually fell in love when reuniting on the set of the movie Vicky Cristina Barcelona in 2008. They married secretly in the summer of 2010. They have two children together, Luna and Leo.
About keeping their relationship private, Cruz told Tatler, "It was a really good decision for us, not to talk about our relationship," she said. "It would feel very strange to do it a different way. I just couldn't do it."
Advertisements
12

Taran Killam & Cobie Smulders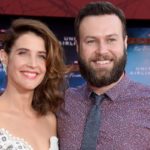 Advertisements
Many believe that Taran Killam and Cobie Smulders met on the set of the pilot of the series Nobody's Watching, but this is not true. They actually met for the first time at a friend's birthday party when they were only 22 years old.
The couple got married in 2012 and they are now parents of two daughters, Janita and Shaelyn. Smulders opened up on Live with Kelly and Ryan about putting her family before fame. "Always, in every decision I make, my daughters come first, whether that's a work decision or a life decision, and that's the same with my husband, too," she added. "They're our top priority."
Advertisements
13

Emma Stone & Dave McCary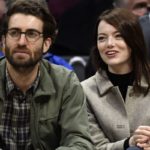 Advertisements
Actress Emma Stone and comedian, writer and director Dave McCary first met while filming a Saturday Night Live episode hosted by Stone in December 2016. The couple would have been officially dated by October 2017.
They secretly tied the know in 2020, and welcomed their first child, a daughter named Louise Jean McCary, in 2021. An insider close to Stone told People, "She is professional in every way, very talented and focused on her work, and Dave respects that," the source said. "He totally supports her and is unselfish in his desire for her success."
Advertisements
14

Alicia Vikander and Michael Fassbender
Advertisements
Michael Fassbender and Alicia Vikander met and fell in love while filming the movie The Light Between Oceans in 2014, and then secretly got married in 2017. The couple welcomed their first child, a baby boy, in 2021.
The Tomb Raider actress revealed to Harper's Bazaar that she prefers privacy, so she deleted her Instagram account, saying, "I realized early on that social media was not good for me; I personally didn't find the joy in it."
Advertisements
15

Alison Brie & Dave Franco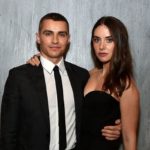 Advertisements
Alison Brie and Dave Franco met at Mardi Gras in New Orleans, Louisiana, in 2011, after a mutual friend set them up. Fortunately, the evening went well, and the current definitely passed between them since they started dating soon after.
The couple married during a low-key ceremony on March 13, 2017.  Franco opened up to Entertainment Tonight about their super-secret ceremony. "It was great, it was really special," he said. "It was intimate, and it was really fun."
Advertisements
16

Kerry Washington & Nnamdi Asomugha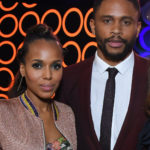 Advertisements
Actress Kerry Washington and ex-NFL footballer Nnamdi Asomugha first met at a Broadway production of Race in 2009, in which the actress starred. Asomugha loved her performance so much that he approached her after the play ended.
The couple married in 2013 in an intimate ceremony in Hailey, Idaho, and they have two kids together, a daughter born in 2014 named Isabelle, and a son born in 2016 named Caleb. Washington told E! News, "If I don't talk about my personal life, it means I don't talk about my personal life. That means not only did I not tell you when I was getting married, it also means if somebody has rumors about what's going on in my marriage, I don't refute them, because I don't talk about my personal life."
Advertisements
17

Rose Byrne & Bobby Cannavale
Advertisements
Rose Byrne and Bobby Cannavale started dating in 2012, and have worked on several projects together since, including in Annie in 2014 and in Spy in 2015. The couple have two sons, Rocco, born in 2016, and Rafa, born in 2017.
The couple spoke with Vanity Fair and the Troy actress said about their joint interview, "I mean, it's not something we do all the time, but we're trying to go with the flow," Byrne said. "We're generally pretty private."
Advertisements
18

Amy Schumer & Chris Fisher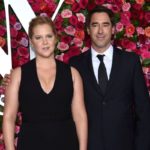 Advertisements
Stand-up comedian and actress Amy Schumer met her husband, chef Chris Fisher, through Schumer's assistant, Molly, who is her husband's sister. The couple married in a private ceremony in 2018, and welcomed their first child, a son named Gene, in 2019.
About the lovebirds private wedding, a source close to Schumer told Us Weekly, "Most of the guests found out the wedding was happening from a text Amy sent," the insider revealed. "It was, 'Hey, this is happening. If you can make it, great. If not, no worries'."
Advertisements
19

Cooke Maroney & Jennifer Lawrence
Advertisements
Actress Jennifer Lawrence and gallerist Cooke Maroney met through a mutual friend in the summer of 2018. They married in an intimate ceremony in October 2019, and they welcomed their first child, a boy named Cy, in February 2022.
According to Elle, Lawrence opened up about her private marriage saying, "I don't know. It was just, it was so organic. I don't know, I haven't talked about it yet in an interview setting. I definitely wasn't at a place where I was like, 'I'm ready to get married.' I just met Cooke and I wanted to marry him," she said.
Advertisements
20

Brad Pitt & Emily Ratajkowski
Advertisements
Brad Pitt and Emily Ratajkowski have known each other for a few years already. Pitt reportedly showed interest in the model, actress and author at the 2020 Vanity Fair Oscar party. For now, though, their relationship is just a rumor.
At this party, a source reportedly stated that "they weren't in a private area or anything like that, but they did talk with friends around." Ratajkowski has filed for divorce from her husband, film producer Sebastian Bear-McClard, in July 2022. So, could these rumors be true?
Advertisements
21

Olivia Wilde & Harry Styles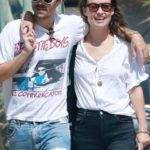 Advertisements
Harry Styles and Olivia Wilde met on the set of the movie Don't Worry Darling, which began shooting in October 2020. Their relationship took everyone by surprise, especially because of their age difference, the two lovebirds being 10 years apart, but also because their relationship became official in early 2021, only a few months after Wilde broke up with her fiancé, actor Jason Sudeikis, with whom she shared her life for over 10 years and with whom she has 2 children.
A source reportedly revealed to Us Weekly that "Harry and Olivia had chemistry almost instantaneously on set. It was only a matter of time before they got together." The source also mentioned that Styles would not have been the source of the breakup between Wilde and Sudeikis.
Advertisements
22

Keanu Reeves & Alexandra Grant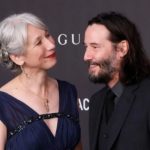 Advertisements
Everyone's beloved actor Keanu Reeves made his relationship with Alexandra Grant official in November 2019, but the lovers have actually known each other since 2009, when they met at a dinner party. Instead, their relationship began as a professional relationship, having participated in several projects together and opening their own publishing company, X Artists Books.
Although their relationship wasn't made public until 2019, a source says that Reeves and Grant had been dating for several years by then. A source said, "Keanu and Alexandra are head over heels for each other. They fit together perfectly, and he really fawns over her when they're together."
Advertisements
23

Heidi Klum & Tom Kaulitz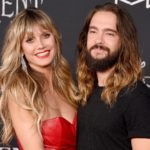 Advertisements
Supermodel Heidi Klum and Tom Kaulitz, the guitarist of the band Tokio Hotel, began their relationship in March 2018, when they were seen leaving a Lorraine Schwartz launch party arm-in-arm. The guitarist then proposed to Klum in December of the same year, celebrating their wedding in August 2019.
The couple has no children together, but Kaulitz makes it a point to be present for Klum's four children, whom she had with her exes Flavio Briatore and Seal. The Making the Cut personality said, "[Tom's] amazing. I'm sure it's not easy to step into an immediate family, having all of a sudden four kids and teenagers. They were easier when they were younger, for sure. Every age comes with its challenges. […] It's beautiful. It's fun. I mean, so far, so good."
Advertisements