A-List Celebrities Who Were Forced To File For Bankruptcy
1

Tori Spelling Is Totally Broke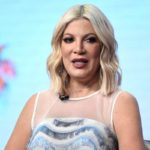 Advertisements
Net worth: $500,000
A slight inheritance: Tori Spelling's father, Aaron Spelling, had a net worth of $500 million when he died in 2006. It shocked her to learn that he only left her $800,000 in his will.
Financial troubles: Spelling and her husband, Dean McDermott, faced a federal tax lien in 2016. They owed $707,487.30 in unpaid federal taxes in 2014 alone.
Mounting debt: The couple was sued for an unpaid credit card balance of $87,595.55.
Advertisements
2

Johnny Depp Squandered His Fortune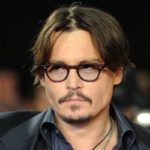 Advertisements
Net worth: $200 million
Lost: $650 million
Careless spending habits: Depp's former money manager disclosed in court documents that the actor spent $30,000 a month on wine, to which Depp replied, "It's insulting to say that I spent $30,000 on wine. Because it was far more."
Serious debt: Owes $100 million in taxes, but claims that his business managers stole from him.
Advertisements
3

Pamela Anderson's Tax Troubles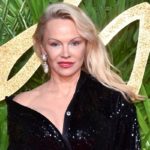 Advertisements
Net worth: $13 million
Unpaid taxes: According to E! News, Anderson faced a federal lien in 2012 to the sum of $259,395, and a second one in 2011 for $112,118. She also owed $493,000 in personal income taxes in 2010.
A sad accomplishment: Celebrity Net Worth reported that in 2009, Pam appeared on the state of California's list of Top 500 Delinquent Tax Payers.
Forced to list her home: The former Baywatch actress listed her Malibu home for $7.75 million in hopes of paying off her taxes.
Advertisements
4

Michael Jackson's Downfall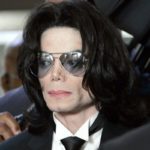 Advertisements
Net worth: $-400 million in debt at the time of death in 2009.
Foreclosure: He was on the brink of having to foreclose on his home at the Neverland Ranch.
Unpaid loans: Careless spending and relentless lawsuits led Jackson to take out outstanding loans.
Settled: His estate resolved his financial problems after his death.
Advertisements
5

Lindsay Lohan Lost Most Of Her Money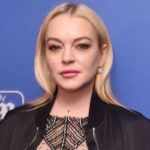 Advertisements
Current net worth: $800,000
Former net worth: Reportedly made $30 million in 2004
Tax problems: According to People, Lohan owed  $100,710.55 in unpaid taxes for 2017.
Unpaid bills: She failed to pay a limousine company $100,000 for their services in 2011. Lohan was taken to court in 2012 for an unpaid bill of  $40,000 to a Las Vegas tanning salon.
Advertisements
6

Brendan Fraser Turned His Back On Hollywood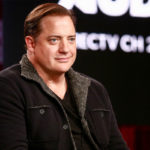 Advertisements
Net worth: $20 million
Court case: Fraser was taken to court over alimony payments to his ex-wife, Afton Smith.
Alimony: According to court files, Fraser loses $87,000 a month to alimony, child support, and other expenses.
Why he left Hollywood: Fraser claims he left his A-list status because he was sexually assaulted by a movie executive.
Advertisements
7

Chris Tucker Was Drowning In IRS Debt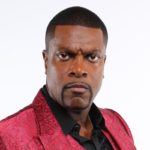 Advertisements
Net worth: $5 million
Past success: According to Celebrity Net Worth, Tucker made $50 million from filming the Rush Hour franchise movies.
Tax issues: California tax filings revealed that Tucker owed Uncle Sam $11 million in taxes for the years 2001, 2002, 2004, and 2005.
He paid up: His debts were settled in 2014 when he paid the IRS $14,068,047.50.
Advertisements
8

Teresa Giudice Charged With Fraud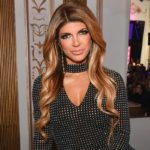 Advertisements
Net worth: -$11 million
Current earnings: According to Radar Online, Guidice makes $62,000 per episode of Real Housewives of New Jersey.
Jail time: She spent 15 months in prison for bank, mail wire, and bankruptcy fraud. She and her husband Joe Giudice netted over $5 million over a ten-year period.
Tax problems: She filed for bankruptcy in 2009 and had to pay $414,588 to the IRS.
Advertisements
9

Nicolas Cage's Extravagant Purchases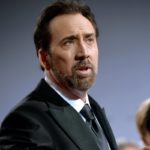 Advertisements
Net worth: $25 million
Lost: $150 million
Lavish spending: According to CNBC, Cage spent his money on extravagant purchases like a dinosaur skull, 15 different homes, a nine-foot-tall burial tomb, and shrunken Pigmy heads.
Debt troubles: He owed $14 million in back taxes to the IRS and was sued for $13 million by his real estate company for unpaid loans after purchasing a private island and castles.
Advertisements
10

50 Cent Filed For Bankruptcy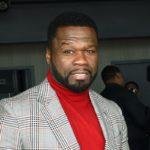 Advertisements
Net worth: $30 million
Lost success: Was worth $150 million
Legal issues: Celebrity Net Worth reported that Curtis Jackson was ordered to pay h
Lavish spending: According to The Wall Street Journal, Jackson paid $3,000 a month for meals and entertainment, $3,000 on wardrobe, $2,000 on travel, $1,000 on personal grooming, $17,400 on his mortgage, and $9,000 on "security and protection."
Advertisements
11

Courtney Love Failed To Pay Her Taxes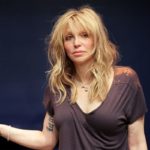 Advertisements
Net worth: $100 million
Lost: Love admitted to losing $27 million because of her lavish spending.
Tax troubles: According to Page Six, Love was given a lien from the IRS for $568,674.62 for unpaid taxes in 2016.
Debt issues: The singer paid $320,000 to settle all of her previous debts.
Advertisements
12

Mike Tyson's Financial Collapse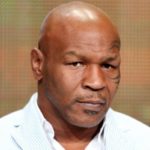 Advertisements
Current net worth: $10 million
Deep debt: $23 million in debt and filed for bankruptcy in 2003.
An expensive divorce: Forced to pay $9 million in a divorce settlement and unpaid child support.
Lavish spending: Known for his expensive collection of Bengal tigers that cost $70,000 each.
Advertisements
13

Lisa Marie Presley Mismanaged Her Money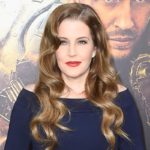 Advertisements
Net worth: -$16 Million
Inheritance: Presley inherited $100 million from her father, Elvis Presley's estate, at the age of 25.
Bad investments: Presley criticized her money manager, Barry Siegel, claiming in court documents that Siegel paid himself a salary of $700,000 while in charge of the trust set up by Elvis. She accused him of squandering the $100,000 to just $14,000.<
Excessive debt: According to court documents, Presley owes $10 million in unpaid taxes from 2012 to 2015.
Advertisements
14

Larry King Charged With Grand Larceny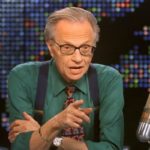 Advertisements
Current net worth: $50 million
Grand Larceny: King's business partner accused him of stealing $5000 in 1971.
Career trouble: Despite the charges being dropped, King's career suffered.
Bankruptcy: He fell deep into debt and went bankrupt in 1978.
Advertisements
15

Abby Lee Miller Hid Secret Money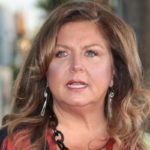 Advertisements
Net worth: $2 million
Secret bank accounts: The Dance Moms star hid $775,000 in secret bank accounts from 2012 to 2013.
Legal woes: Miller pled guilty to felony bankruptcy fraud in May 2017.
Jail time: She was sentenced to one year and one day in federal prison, but was released early.
Advertisements
16

Toni Braxton Filed For Bankruptcy Twice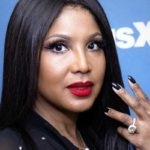 Advertisements
Net worth: $10 million
Poor spending habits: According to Celebrity Net Worth, Braxon racked up $50 million in debt, owing money to Tiffany & Co, AT&T, and Neiman Marcus.
Bad business practices: Braxton saw huge success in her music and sold millions of dollars worth of albums, but was given a mere $2000 in royalties.
Bankruptcy: She was forced to file for bankruptcy in 2010 and 2013.
Advertisements
17

Kim Basinger Hit Financial Troubles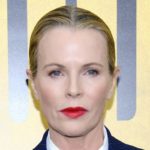 Advertisements
Net worth: $40 million
Bad investment: Business Insider reported that Basinger invested $20 million on Georgia property, but was forced to file for bankruptcy and sell off the property after mismanaging her money.
Legal dispute: Basinger was involved in a 1993 legal dispute with Main Line Pictures when she broke an oral contract to star in the movie Boxing Helena. She was ordered to pay $7.4 million in damages.
Advertisements
18

Burt Reynolds Overspent His Money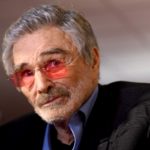 Advertisements
Net worth: $5 million at the time of his death in 2018.
Extravagant lifestyle: Reynolds made a fortune from acting in films in the 70s and 80s, but spent his money on a private jet, mansions, and over $100,000 in toupees.
Divorce: According to the LA Times, his divorce from Loni Anderson in 1993 cost him more than $2 million and $47,000 a month in divorce-related expenses.
Crippling debt: Reynolds declared bankruptcy in 1996 with $10 million in debt.
Advertisements
19

Lauren Hill Was Incarcerated For Tax Evasion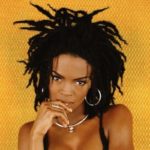 Advertisements
Net worth: $8 million
Past Success: Earned $25 million in the 1990s for her time with The Fugees.
Tax problems: Hill pled guilty to owing the IRS $1.8 million of taxes for the years 2005 to 2007.
Incarceration: She served three months of jail time for late taxes.
Advertisements
20

MC Hammer Can't Afford The Rich Life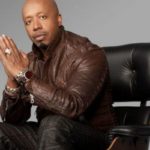 Advertisements
Net worth: $1.7 million
Lost fortune: Hammer amassed $33 million at the height of his music career.
Bankruptcy: He filed for bankruptcy in 1996 after mounting $14 million in debt.
Exorbitant spending habits: According to CNN, Hammer mismanaged his money. "The singer's paid entourage was said to number 40 people, he owned at least 17 cars, and he kept a stable of racehorses," an insider said.
Advertisements
21

Willie Nelson's Tax Problems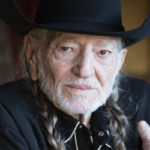 Advertisements
Current net worth: $25 million
Tax bill: Nelson owed the IRS $16.7 million in interest and penalties after tax evasion.
He lost everything: The IRS seized his home, twenty properties, and nearly all of his possessions in 1990.
Fundraisers: Wilson released the album, "The IRS Tapes: Who'll Buy My Memories" and his fans raised enough money to pay off his debts.
Advertisements
22

Mike "The Situation" Sorrentino Was Embroiled In Tax Evasion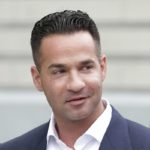 Advertisements
Net worth: $300,000
Past worth: He netted $10 million for his time on the Jersey Shore series.
Tax problems: Sorrentino skipped taxes on $8.9 million of his income from the years 2010 to 2012.
Jail time: He was indicted for tax offenses and conspiring to defraud the United States, serving 8 months of prison time.
Advertisements
23

Joey Lawrence's Financial Woes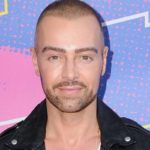 Advertisements
Net worth: $250,000
Mounting debt: According to People Magazine, Lawrence had debt that included, "$132,000 in credit card bills, $100,000 owed for automobiles, $88,000 in back taxes, $54,000 in unpaid rent and $32,000 for an unpaid loan."
Bankruptcy: Filed insolvency in 2017 after racking up $355,517.27 worth of liabilities.
Lost fortune: At the time Lawrence and his wife filed, they reportedly had only $8,000 in the bank and $60 in cash.
Advertisements
24

Tyga's Out Of Control Spending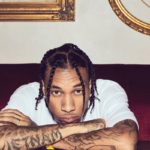 Advertisements
Net worth: $5 million
Lost: $2.2 Million Maybach vehicle due to bad financial decisions.
Unpaid bills: Tyga owed $280,000 for unpaid jewelry and didn't pay a six-figure bill to his landlord.
Tax troubles: He failed to pay almost $1 million of taxes for the years 2011 to 2016.
Advertisements
25

Aaron Carter Lost His Fortune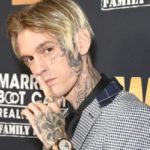 Advertisements
Net worth: $400,000
Bankruptcy: Filed insolvency in 2013 after being $3.5 million in debt.
Tax problems: Carter owed  $1.368 million to the IRS
Excessive spending: According to Celebrity Net Worth, he listed an average monthly income of $2,000 and expenses of $2,005.
Advertisements