26 Companies At Risk of Going Bankrupt in 2020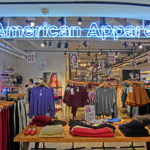 With Amazon and the likes taking over the internet is revolutionalizing the retail world. This means the end for multiple big name brands that weren't able to adapt to changes or suffer financial struggles of their own. Here are 19 companies at risk of going bankrupt and suffer the same faith as Sears in 2020.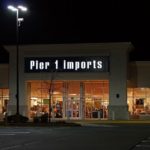 Advertisements
Pier 1's net sales fell dramatically in 2018. And since most of its products are made in China, Trump's 10 percent tariff against Chinese goods is no helping things.
On February 17, 2020, Pier 1 Imports filed for Chapter 11 bankruptcy, and the company would already have the approval of its lenders to completely sell its assets. Up to 450 stores, including all those in Canada, will close as a result of the bankruptcy. "We are moving ahead in this process with the support of our lenders and are pleased with the initial interest as we engage in discussions with potential buyers," said Robert Riesbeck, the company's CEO and chief financial officer.
Advertisements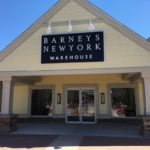 Advertisements
The problems at Barneys New York aren't new. The company's very first bankruptcy filing was in 1996. In 2012, a hedge fund called Perry Capital took control of Barneys, narrowly avoiding bankruptcy.
Still, it didn't stop Barney New York from going back into bankruptcy court in August 2019. In the end, it was the Authentic Brands group that bought Barneys, but for the moment, the Barneys website redirects buyers to the Saks Fifth Avenue website…
Advertisements
Advertisements
Never the prospect of a company going bankrupt has rejoiced as many people as in the case of the Weinstein Company.
After allegations of sexual misconduct by co-founder Harvey Weinstein, the company filed for bankruptcy in March 2018. It was however bought by a Dallas-based private equity firm.
Advertisements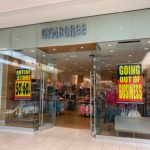 Advertisements
Gymboree children's clothing retailer Gymboree's financial problems began in 2017, resulting in an initial filing for bankruptcy protection. The company was forced to close approximately 375 stores in order to reduce its debt by more than $900 million.
In January 2019, Gymboree filed for bankruptcy a second time, this time planning to close approximately 800 stores across the United States and Canada, including Crazy 8 banners, and planning to sell its Janie and Jack brand. Eventually, The Children's Place purchased Gymboree and the company would like to re-launch the website and open a large number of stores.
Advertisements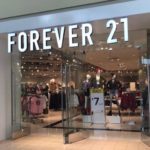 Advertisements
If you live in the US, you don't really have to worry! Your favorite purses and your next hoodie will always be there for you at Forever 21. But, if you live in Canada, you might want to buy them quickly!
In a Global News statement, the company said: "Forever 21 has made the difficult decision to discontinue further financial and operational support for Forever 21 Canada as we reposition the brand and global business to adapt to the current retail environment." A considerable number of stores have already closed their doors.
Advertisements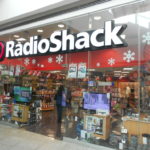 Advertisements
In March 2015, RadioShack filed for Chapter 11 bankruptcy. The rise of giants such as Best Buy, Amazon and Walmart certainly hurt it, to the point where the company filed again in March 2017.
RadioShack had to close the majority of its stores in the United States, continuing to operate almost exclusively online. Will this decision be enough for the survival of the company?
Advertisements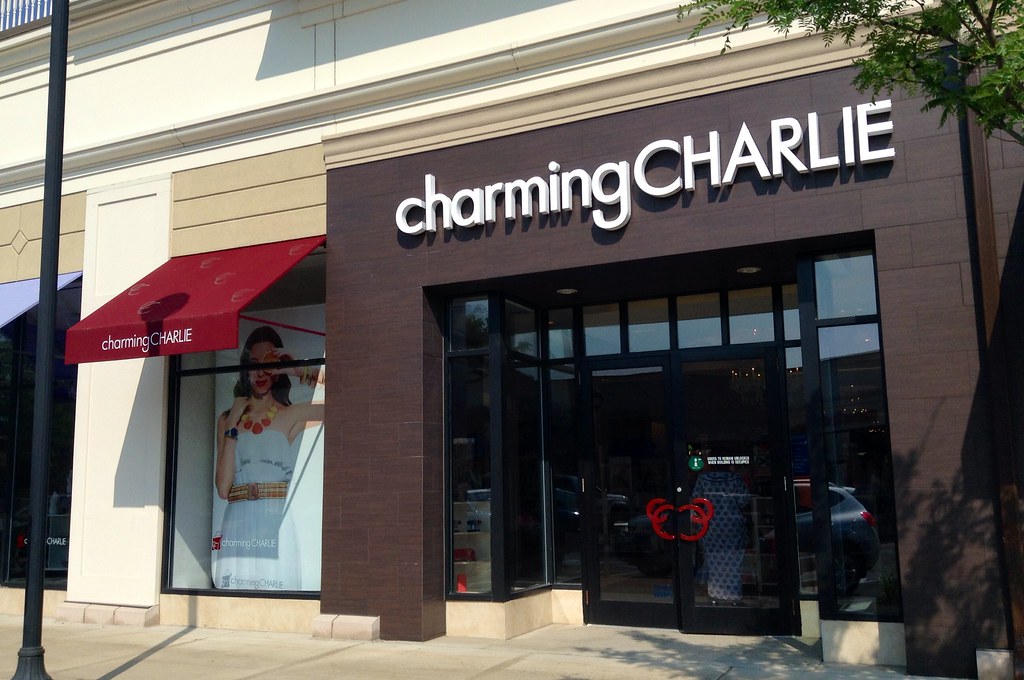 Advertisements
Charming Charlie, a clothing and accessories chain, filed for bankruptcy protection for the first time in December 2017, planning to close about 100 stores. Things have improved for Charming Charlie, but not for long as the company was planning to close all of its stores in July 2019. Unable to sufficiently reduce its debt and have enough cash, it was their best option.
Eventually, Charming Charlie's assets and intellectual property were purchased at auction in September 2019 by the real estate investment trust of Charming Charlie's founder, hoping to revive Charming Charlie in 2020.
Advertisements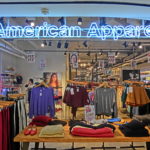 Advertisements
The American Apparel clothing chain has been very popular for a long time, but its reign is over. As of October 2015, it was in a precarious position due to declining sales, rising debt, and lawsuits against Dov Charney, its founder, for sexual harassment of female employees. In February 2016, the company admitted that it had swapped $230 million in debt for equity with bondholders.
Despite this, American Apparel returned to bankruptcy protection in November 2016, resulting in the closure of all stores in mid-2017. Gildan Activewear has bought back the company's intellectual property rights and other assets, but the reopening of American Apparel does not appear to be in the plans.
Advertisements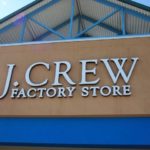 Advertisements
After closing its bridal store and parting with its creative director, Jenna Lyons, and CEO, Millard Drexler, J Crew might be closing its doors, and website, for good. According to Drexler, the company's troubles might be due to the rise in prices.
Suffering under $2 billion debt, a debt exchange in June offered the company some relief, but who knows if it will be enough.
Advertisements
Advertisements
Although GNC was said to be doing well in China and online in 2018, their revenue has been falling considerably over the years while also carrying a debt of roughly 1.3 billion.
In February 2018, Management announced that it would sell 40 percent of the company to a Chinese pharma company which will be taking over production and distribution in China. Will it survive everywhere else?
Advertisements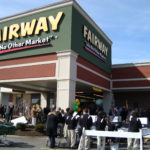 Advertisements
It was in 2016 that Fairway Market filed for bankruptcy for the first time, seeking to reduce its debt by $140 million. Trader Joe's and Amazon's Whole Foods certainly hindered the company's expansion. In January of this year, Fairway Market filed for Chapter 11 protection again.
An agreement was reached with the owner and operator of ShopRite to buy five stores and a distribution center for $70 million. At this time, Fairway is reportedly looking for other buyers for its other locations in the New York area.
Advertisements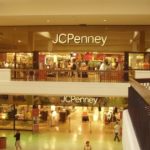 Advertisements
Not quite as bad as Sears, JC Penney is however also suffering from the online revolution. Sales are dropping, employees are being laid off, distribution centers are closing.
And while the company might just be going through a tough time from which it will bounce back, a total debt of $4.2 billion makes this scenario hardly plausible.
Advertisements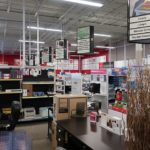 Advertisements
Unsurprisingly, the need for stationary has dropped, and so has The office supply retailer's revenue.
Office Depot will be shifting their focus from retail sales to services with their B2B subscription program and the acquisition of IT firm CompuCom among other things. Only time will tell if the stores will survive.
Advertisements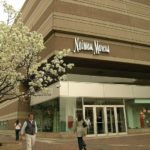 Advertisements
The luxury clothing retailer's sales dropped a whooping 5 percent in 2017. Despite somehow successful efforts to turn things around, Neiman Marcus is still financially struggling.
After a failed sale to Canadian company Hudson's Bay due to Neiman Marcus' declining sales, who will know if the luxury retailer will stick around.
Advertisements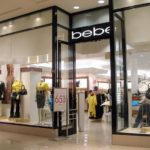 Advertisements
It all started when creative director, Neda Mashouf, left the company in 2007.
After suffering operation losses of $4.6 million, Bebe decided to concentrate on e-commerce, paying $65 million to do so.
Advertisements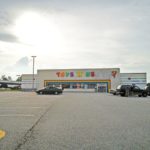 Advertisements
What used to be one of the best places on earth for anyone young at heart have been facing some serious and well covered financial troubles. After filing for bankruptcy in 2018, it was said that Toys R Us was liquidating all of its 735 stores in the U.S. as quickly as possible.
But when owners called off its bankruptcy auction at the end of the year, everyone was left speculating about whether the brand was really dead.
Advertisements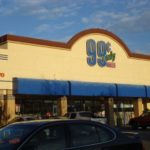 Advertisements
Don't fear for your cents, they will still get you some discounts finds at competitors such as Dollar General, Dollar Tree, and Walmart. In fact, these companies might be responsible for 99 Cents Only's possible disappearance in 2020.
Despite multiple efforts to turn things around, 99 Cents Only is still losing a lot of money. In 2017, the company suffered a net loss of over $70 million.
Advertisements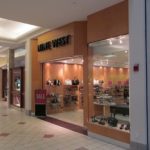 Advertisements
Things are not looking good for the shoe retailer which is in negotiation to restructure its $1.5 billion in debt.
Bankruptcy and selling off parts of the company might be part of the plan for Nine West to deal with its financial problems.
Advertisements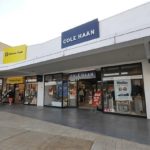 Advertisements
It seems that the footwear world is going through a crisis. After Nine West, the luxury footwear brand Cloe Haan is also facing financial struggles.
The company is trying to change its image by shifting from dress shoes to sneakers, but will it be enough to survive.
Advertisements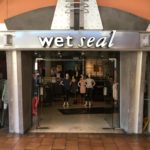 Advertisements
In January 2015, Wet Seal, a teen clothing retailer, filed for bankruptcy protection, planning to close 338 stores. Later the same year, Wet Seal was bought out by private equity firm Versa, allowing them to leave some 140 stores open. However, in February 2017, Wet Seal once again found itself in hot water and under bankruptcy protection.
In March 2017, it was once again purchased, this time by the investment and advisory firm Gordon Brothers, for $3 million. To date, it is possible to buy online via the Wet Seal website, but the company has no physical store.
Advertisements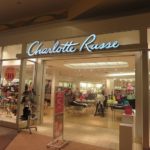 Advertisements
This one is not a maybe. In March 2019, Charlotte Russe liquidated its merchandise and closed all of its stores for good.
After filing for bankruptcy in February 2019, the retailer only planned to shut down 94 stores, but a liquidator won the auction for Charlotte Russe in bankruptcy court and that number quickly jumped to 500 stores across the United States.
Advertisements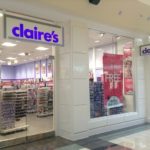 Advertisements
Claire's might be a thing of the past.
Young girls' number one spot to get their ears pierced went bankrupt in 2018 closing 130 stores.
Advertisements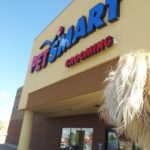 Advertisements
In order to address an $8 billion debt, the pet goods retailer sought restructuring advice. It is said that Pet Smart won't face debt maturities until 2022.
E-commerce being at the source of their financial hardship, the company spent another $3.35 billion to go online which only added to its debt.
Advertisements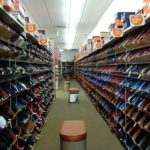 Advertisements
2017 has already been rough for the shoe retailer which filed for Chapter 11 bankruptcy protection, laid-off employees and closed over 600  stores.
Payless was able to recover from its financial struggle, but will its 3 500 remaining stores do well in 2020?
Advertisements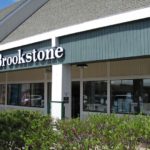 Advertisements
Brookstone also filed for Chapter 11 bankruptcy in 2018 and shut 101 locations in the US.
The company is now looking for a buyer for its remaining locations which are all situated in airports, e-as well as for its commerce businesses and wholesale operations.
Advertisements
Advertisements
Remember Diesel USA? Yes, the brand was still alive and filed for Chapter 11 in March 2019.
The company has a plan to restructure and remain alive, but who knows if it will work in the long-term.
Advertisements