More Of Your Favorites Stores Expected To Close This Year
1

JC Penney: Closing 154 Stores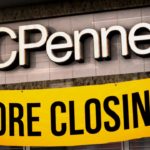 Advertisements
JC Penney is another department store that is falling victim to Covid-19, although it's been a long, drawn-out process. The company filed for Chapter 11 bankruptcy in May 2020 and announced that 136 locations are going out of business. 
The second wave of closures will close 13 more locations, totaling 154 shuttered stores nationwide. The company assured customers in a blog post, saying, "We will continue to operate the majority of our stores and our flagship store, jcp.com, to ensure our valued customers continue to have access to the products and brands they need and want."
Advertisements
2

Victoria's Secret: Shuttering 250 Stores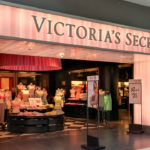 Advertisements
Sad news for all the angels out there. Victoria's Secret, the lingerie giant, is closing 250 stores in the United States and Canada. The company, which is owned by L Brands, is another victim of the Corona crisis. Victoria's Secret was in the works to sell a 55% stake to Sycamore Partners in February, but the deal fell through thanks to the pandemic. 
CEO Stuart Burgdoerfer said, "We would expect to have a meaningful number of additional store closures beyond the 250 that we're pursuing this year, meaning there will be more in 2021 and probably a bit more in 2022."
Advertisements
3

Pier 1: Closing 950 Stores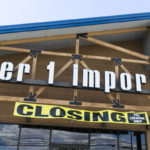 Advertisements
Pier 1 Imports, which specializes in home decor imports, had previously announced that it would close half of its stores prior to the Corona crisis. They've since closed all of their locations. The company issued a press release on May 19 announcing they were calling it quits on all 950 stores with no plans to reopen.
Robert Riesbeck, Pier 1's CEO and chief financial officer announced, "Unfortunately, the challenging retail environment has been significantly compounded by the profound impact of COVID-19, hindering our ability to secure such a buyer and requiring us to wind down."
Advertisements
4

Bath & Body Works: Closing 50 Stores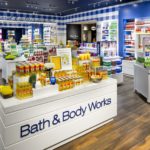 Advertisements
We have bad news for some Bath & Body Works customers. The bath shop chain is closing 50 of its retail locations. According to Today, the company temporarily closed all of its stores in March 2020 during the coronavirus lockdown, and many of their locations won't reopen.
The recent closures will mostly be in malls, which "may not come back to their pre-crisis levels of productivity," L Brands CEO Andrew Meslow said in a recent call with investors. There is good news on the horizon, though. Bath & Body Works also has plans to open 26 new locations in the next year.  
Advertisements
5

H&M: Closing 170 Stores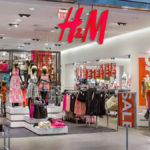 Advertisements
H&M is another store impacted by the coronavirus lockdown. The clothing retailer announced in June 2020 the closure of 170 locations. There were already plans in the works to shutter shops to focus on digital sales, but the pandemic sped up the process.  
According to Business Insider, the company said in a statement that the closings will result in a 40 store net decrease and it is "taking action to trim its store fleet at a faster pacer, closing 170 stores this year." Due to shifting customer demands, they will pivot to providing online sales. 
Advertisements
6

Microsoft Store: Closing 83 Stores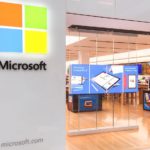 Advertisements
Even tech giants find themselves vulnerable during the age of Covid-19. Microsoft announced in June 2020 the closing of all of its stores. The company will shutter the doors to 83 stores to bring its attention to promoting online sales only. It will also begin restructuring a few of the models of its brick-and-mortar locations. 
According to CNN, Microsoft will reimagine locations in New York City, Sydney, Australia, and Redmond, Washington locations as "experience centers," the company stated. Instead of using the stores as retail shops, they will showcase Microsoft's technology like Surface PCs, Xbox, Minecraft, Windows and Office.
the company's footprint by 20%. CEO Virginia C. Drosos said the company "has largely moved out of lower-tier malls already and would be reducing further exposure in declining malls."
Advertisements
7

AT&T: Shuttering 250 Stores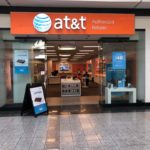 Advertisements
The wireless provider AT&T will close 250 AT&T Mobility and Cricket Wireless stores in the United States because of Covid-19. They will also lay off 3500 employees, according to a statement from the Communications Workers of America. The pandemic was the deciding factor in their decision to downsize and close several retail locations, citing the "economic impact and changed customer behaviors".

"As a result, there will be targeted, but sizable reductions in our workforce across executives, managers, and union-represented employees, consistent with our previously announced transformation initiative," AT&T said in a statement.
Advertisements
8

Guess: Closing 100 Stores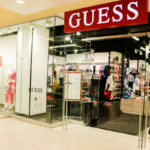 Advertisements
Guess? Inc is another retail clothing company that is rethinking how many brick and mortar stores they have open in the wake of the coronavirus. They've announced plans to close 100 stores in the United States and China over an 18-month period. 
According to footwwearnews.com, CEO Carlos Alberini said in the company's earnings conference call, "The recent store performance and expected demand under our 'new normal' model made very clear that our store portfolios around the world could be optimized to increase profitability." He also revealed that there are a lot of stores that are "very, very healthy." 
Advertisements
9

Tuesday Morning: Closing 132 Stores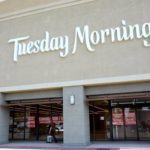 Advertisements
The low-priced home-good retailer Tuesday Morning filed for Chapter 11 bankruptcy protection in May 2020 and is closing 132 stores in the US over the course of the summer. There will also be a second wave of closings in the future. 
Steve Becker, Chief Executive Officer, said in a statement, "The prolonged and unexpected closures of our stores in response to COVID-19 has had severe consequences on our business." He went on to state that the halt of store operations for two months "put the Company in a financial position" that can be effectively addressed only through "a reorganization in Chapter 11".
Advertisements
10

Art Van Furniture: Shuttering 300 Stores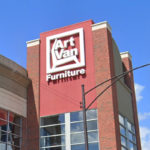 Advertisements
Art Van Furniture, the Midwest's best-selling mattress and furniture store, is another retailer that was pounded by the pandemic. The company filed for Chapter 11 bankruptcy protection in April 2020, closed 300+ stores and liquidated all of their assets.
"Despite our best efforts to remain open, the company's brands and operating performance have been hit hard by a challenging retail environment," Diane Charles, Art Van Furniture spokeswoman, said in a statement. In May 2020, they announced that all Art Van Furniture locations had been sold and will reopen as Loves Furniture.
Advertisements
11

GNC: Shuttering 248 Stores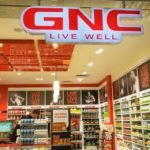 Advertisements
Another business that is going under is GNC, which sells health and nutrition-related products. The company wrote a letter to its customers on June 23, 2020, announcing they had filed for Chapter 11 bankruptcy protection and would reorganize their portfolio. 
"The COVID-19 pandemic created a situation where we were unable to accomplish our refinancing, and the abrupt change in the operating environment had a dramatic negative impact on our business," they announced. The company is closing 248 stores and plan to close between 800 and 1200 of their 7,300 stores while they search for a buyer. 
Advertisements
12

Modell's Sporting Goods: Closing 141 Stores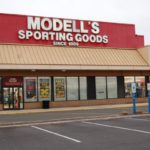 Advertisements
Modell's Sporting Goods is another store that has succumbed to the current economy. The sports retailer filed for Chapter 11 bankruptcy protection and announce that it was permanently closing the doors to 141 locations. Many of its struggles surfaced before the pandemic as it couldn't compete with big-box stores and online retailers.

CNN covered the story and revealed that CEO Mitchell Modell cited an "extremely challenging environment for retailers" in the decision to liquidate. "This is certainly not the outcome I wanted, and it is one of the most difficult days of my life," he said in a statement.
Advertisements
13

Forever 21: Closing 111 Stores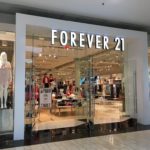 Advertisements
Another mall favorite bites the dust. Forever 21, the clothing retailer, filed Chapter 11 bankruptcy protection and is expected to close 111 stores in the United States. The company temporarily closed all of its locations due to the risk of the pandemic. 
Forever 21 Chief Executive Daniel Kulle issued a statement on the company's website, saying, "As we continue to follow the latest developments on the global fight to slow the spread of COVID-19, we are reevaluating the way we operate in order to ensure the health and safety of our community on a daily basis." 
Advertisements
14

Bed Bath & Beyond: Closing 80 Stores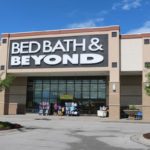 Advertisements
Some shoppers might have to find a new place to purchase their home-related items. Bed Bath & Beyond is another store that is surprisingly shuttering their doors because of the impacts of the coronavirus. The retail store announced plans to close 80 of its locations by the end of 2020.
The rest of its stores will still be in business and following the health guidelines to protect their customers. CEO Mark Tritton said in a statement that the company "will continue to adapt and be responsive as our customer needs change, and in line with public health guidance and regulations."
Advertisements
15

GameStop: Closing 320 Stores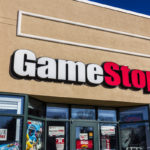 Advertisements
GameStop was already struggling to compete with streaming video games before the pandemic hit and had closed over 300 stores in 2019. The video game, consumer electronics, and gaming merchandise retailer announced plans to close an additional 320 stores in 2020. 
Gamasutra reported that CFO Jim Bell discussed the company's plans in an earnings call. "We anticipate store closures to be equal to or more than 320 net closures we saw in fiscal 2019 on a global basis," Bell said. "Importantly, we want to emphasize that these store closures are a very specific and proactive part of our de-densification plan and they are not related to recent business trends."
Advertisements
16

Signet Jewelers: Closing 150 Stores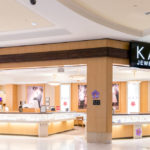 Advertisements
Signet Jewelers, the parent company of Piercing Pagoda, Kay, and Zales jewelers, announced they will close 150 locations in the United States and 80 in Europe. The world's largest diamond retailers temporarily closed stores during the pandemic, and many of them aren't reopening.
USA Today reported the company had already reduced 13% of its store count, but that plans were sped up by Covid-19 closures. The stores that have no plans to reopen reduced
Advertisements
17

Chuck E. Cheese: Closing 30 Locations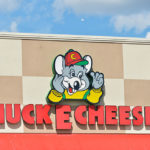 Advertisements
Chuck E. Cheese, the entertainment center where "A kid can be a kid" is another company that's seen plummeting sales because of Covid-19. Their parent company, CEC Entertainment, announced the closures of 34 locations and filed for Chapter 11 bankruptcy protection in June 2020. You'd be smart to cash in those tokens while you still can. 
According to USA Today, CEC David McKillips issued a statement calling the pandemic "the most challenging event in our company's history," and said the company hopes to "get back to the business of delivering memories, entertainment and pizzas for another 40 years and beyond."
Advertisements
18

Starbucks: Closing 400 Stores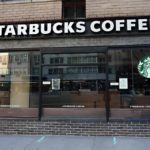 Advertisements
Starbucks plans to close up to 400 stores in the United States and Canada within the next 18 months. The coffee company is focusing on restructuring its model to provide more carry out and pick up options, which means they are pivoting from cafe style stores. 
CNN reported on the strategy shift, and insiders credited the pandemic for the changing landscape. "We were already thinking about what does that future state look like in those metro areas?" a Starbucks spokesperson said. "Covid-19 has actually allowed us to accelerate the plans we already had on the books."
Advertisements
19

The Children's Place: Closing 300 Stores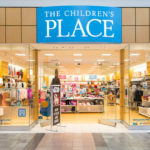 Advertisements
Parents will be interested to know that The Children's Place is another mall staple that is shuttering several of their locations. The specialty retailer of kid's clothing closed many of their stores temporarily due to Covid-19 and has plans for the permanent closure of 300 stores. 
Jane Elfers, President and Chief Executive Officer, said in a statement, "Although we are facing a period of uncertainty regarding the future impact of the COVID-19 pandemic, The Children's Place is moving swiftly and decisively to proactively address these challenges." She went on to say that the company will focus its resources on digital sales.
Advertisements
20

Nordstrom: Shuttering 19 Stores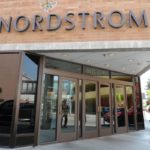 Advertisements
Even high-end department stores like Nordstrom are not immune to the financial burden of the pandemic. The retailer announced the closures of 16 stores and 3 boutiques. After temporarily closing their doors during the Covid-19 lockdown, their sales were down 40%. 
According to USA Today, Nordstrom officials insist they are in a strong financial position. "We're entering the second quarter in a position of strength, adding to our confidence that we have sufficient liquidity to successfully execute our strategy in 2020 and over the longer term," Nordstrom CEO Erik Nordstrom said in a news release.
Advertisements