Are These Iconic Brands Actually Made In China?
These classic items might embody the American spirit, but you'll be shocked by how many of your favorite products are actually made in China.
There are those brands that just seem synonyms with America. These classic items might embody the American spirit, but it's shocking to learn just how many of our favorite products are actually made in China. It's challenging to know what to purchase if you prefer to buy American-made products. We've taken the guess-work out for you and compiled a list of popular brands and where they're manufactured so you can buy with confidence.
1

Made In China: Converse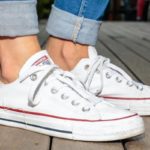 Advertisements
Converse tennis shoes were founded in 1908 and have been the signature style for pro-skaters and other casual athletic customers ever since. Their headquarters are in Boston, Massachusetts, which may give the impression that they're an American-made product. Yet, they don't manufacture their shoes in the USA.
They sold the company to Nike in 2003 and moved production overseas in 2003. Now, their sneakers are made in factories in China and Indonesia. Despite their iconic status as All-American footwear, they aren't made on American soil. If you're looking to buy US-made products, then Converse isn't for you.
Advertisements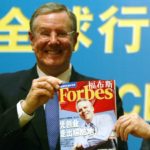 Advertisements
Forbes Media reaches millions of viewers around the world through digital media, print, and television. They sold the company to the Hong Kong investment group Integrated Whale Media in 2014.  Their headquarters remains in the United States, and Steve Forbes is still the editor-in-chief.
He announced the sale in a blog post on their site and credited the shift from print to digital content as the motivation for selling to international investors.  "While today marks a fundamental turning point in this 97-year-old company founded by my grandfather, it should be seen as an opportunity to continue and strengthen our mission," he said.
Advertisements
3

Made In China: New Balance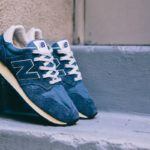 Advertisements
New Balance is another company that has misled consumers by claiming they make products in the USA. The shoe company stated on their website that "1 out of every 4 pairs of shoes we sell in the USA was made or assembled in American factories, by American workers." 
According to All American Reviews, the words "made or assembled" are the key phrases to pay attention to. New Balance materials are mostly found overseas, including their outer soles, which are made in China. The company admitted on the website that the domestic value is at only 70%. "We label our shoes Made in the USA," they wrote.
Advertisements
4

Made In China: Dirt Devil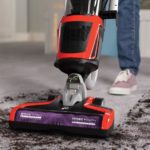 Advertisements
David Oreck found dirt Devil in 1963 and Americans have been using their household cleaners ever since. While they produced their vacuums in the United States for many years, the Nashville-based Oreck Corp. sold Hoover and Dirt Devil to the China-based manufacturer TTI Floor Care North America in 2013.
According to the Chattanooga Free Press, China makes most of TTI/Royal's products, including the Hoover and Dirt Devil vacuum cleaners. However, there are Hoover plants in El Paso, Texas, and Juarez, Mexico. It's safe to say that American partially produces Dirt Devil products.

Advertisements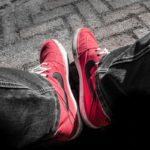 Advertisements
Nike is a popular athletic brand in the United States. Professional athletes and everyday people buy their shoes, clothing, and exercise accessories. They are an iconic shoe brand, but while these products may seem all American, China produces most of them.

Many of Nike's shoes are made in oversea factories located in China and Vietnam. CNBC reported that "Nike made 47% of its shoes in Vietnam in fiscal 2018, according to its annual report. It made 26% in China and 21% in Indonesia." So, there you have it. Nike products are not 100% American-made.
Advertisements
6

Made In China: Ray-Ban Sunglasses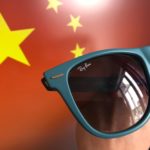 Advertisements
Ray-Ban sunglasses are another classic American brand made most famous when Tom Cruise wore a pair in the blockbuster hit Risky Business. Yet, the United States doesn't produce them. They originated in 1937, but Bausch & Lomb sold the company to Luxoticca in 1999, moving the production of Ray-Bans to an Italian factory.
Over time, opened factories outside of Italy, including locations in China. So, don't be fooled into thinking you're purchasing an American-made product when you buy Ray-Bans. Buying vintage Bausch & Lomb frames would be the best way to ensure it's a product of the USA.
Advertisements
7

Made In China: iPhones and iPads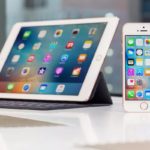 Advertisements
It seems like everyone in America has an Apple iPads or iPhone. Although Apple's headquarters are in Cupertino, California, it might surprise you to know that they do not make these products in the USA. The truth is, iPads and iPhones are manufactured in China.
Although labor can be cheaper in China, Apple makes these items in a factory in Taiwan for an unexpected reason. The manufacturing of iPads and iPhones requires rare earth elements, and China controls 97% of the earth's rare elements. So, the company outsources production, and the USA does not make our iPhones or iPads.

Advertisements
8

Made In China: Motorola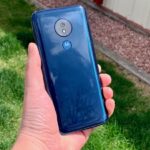 Advertisements
If you prefer to buy products made in the USA, then it's important to do plenty of research before you buy, especially when choosing technology. When it comes to cell phones, think twice before purchasing a Motorola phone. They started out as an American company owned by Google, but that changed in 2014.
The Chinese smartphone producer, Lenovo, purchased the company. While Motorola's headquarters are in Chicago, Illinois, most of their manufacturing takes place at Chinese factories. Although, some of their production takes place in facilities in India. Either way, they are not American made. 
Advertisements
9

Sold To China: Segway Inc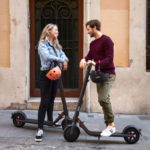 Advertisements
Segway took the world by storm when they introduced the self-balancing electric scooter in 2002. America suddenly had a fleet of mall security guards riding around on Segway scooters. The New Hampshire based company passed through several owners over the years as their business struggled in the United States market.
They sold the company in 2013 to Ninebot, a Shanghai-based tech company that produces short-distance motorized transport devices. According to USA Today, Segway President Rod Keller said in a statement, "Strategic alliance with Ninebot will enable us to provide more intelligent and valuable products for our customers."
Advertisements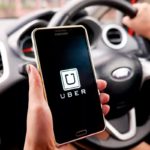 Advertisements
Uber has been providing passengers with rides since its inception in 2009. Travis Kalanick and Garrett Camp started the San Francisco-based company and were inspired by sharing the cost of a ride with a friend. So, they created the taxi-booking app, Uber.
The company sold its business to its Chinese rival, Didi Chuxing, in 2016. According to CNBC, Uber couldn't compete with Didi after losing $1 billion a year to its Chinese counterpart. The founder of Didi Chuxing, Cheng Wei, said the two companies had "learned a great deal from each other over the past two years in China's burgeoning new economy".
Advertisements
11

Made In China: Craftsman States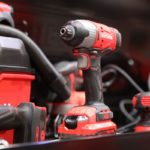 Advertisements
Craftsman tools have a reputation for being a great American manufacturer of tools, lawn equipment, and work clothing. They were the tool brand for Sears until 2017 when Stanley Black and Decker purchased the brand. Since being bought, they have manufactured the tools outside of the United States.
According to All American Reviews, Apex Tool Group produces many of Craftsman's hand tools and assemble the products in China. However, they make some of their products in the USA and are opening up new plants on American soil. You can locate a tool's origin by contacting the company directly.
Advertisements
12

Made In China: Gilette Razors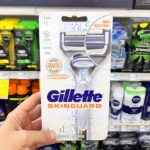 Advertisements
Gillette Razors have headquarters in Boston and ran an entire ad campaign based on their "Made in Boston" heritage. While they manufacture most of their blades in the US, some of their product parts come from China. They outsource many of their batteries and handles to other countries.
According to Global News Wire, Ad Watchdog TINA.org Executive Director Bonnie Patten said, "Because patriotism sells, if Gillette is permitted to proceed with its false and deceptive Made in the USA marketing campaign, not only will consumers who prefer American-made products continue to be misled, honest companies that follow the law will also lose out."
Advertisements
13

Made In China: Calvin Klein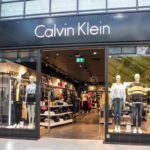 Advertisements
Calvin Klein was founded in New York City and is an American staple. Their ready-to-wear clothes have been around since 1968 and continue to be trendy to this day. It might surprise you to learn that the company makes most of its products in China. 
Some of their raw materials come from other locations. For example, the company gets its leather from Italy, but all of its products are made in a factory in China and shipped to the U.S. It's no secret as they proudly display the "Made in China" tag on all clothing labels.

Advertisements
14

Made In China: Oakley Sunglasses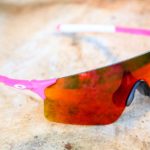 Advertisements
Oakley sunglasses proudly display the "Made in the USA" stamp, but there has been controversy about where they produce them. They engineer the brand at its headquarters in Foothill Ranch, California. Luxottica acquired Oakley in 2007 and they moved some production to a factory in China.
A discussion on OakleyForum.com cleared up the confusion, saying, "All Oakleys are still designed and engineered in the USA at their Foothill Ranch Headquarters. Additionally, up to 70% of Oakley parts are still manufactured in the USA as well, however, some parts are produced in the Luxottica factories overseas."
Advertisements
15

Sold To China: Spotify
Advertisements
Music-lovers turn to Spotify, a digital music service that gives users access to millions of songs and albums. The platform offers people an opportunity to stream their favorite artists. According to Tech Crunch, Spotify announced a share swap with Tencent Music Entertainment, a Chinese-owned company, in 2013. 
"Spotify believes the Tencent Transactions allow Spotify to invest in the long-term potential of the music market in China and, in turn, TME to invest in the long-term potential of the music market outside of China," Spotify wrote in its filing. This means that Spotify is partially owned by the Chinese. 
Advertisements
16

Made In China: Hush Puppies Shoes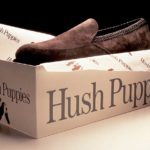 Advertisements
Hush Puppies shoes have been an American staple since 1957. According to their website, one-in-ten adults in the United States owned a pair of Hush Puppies by 1963. Their light-weight suede material and comfortable design have proven to stand the test of time. The company is owned by Wolverine Worldwide and has headquarters in Rockford, Michigan.
Despite the All-American image of Hush Puppies, they do not manufacture the shoes in the USA. The company outsources and produces them at a factory in China. Yet, they maintain a classic American style regardless of where they're made.
Advertisements
17

Made In China: Huffy Bikes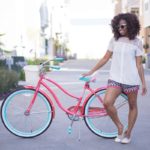 Advertisements
Huffy Bikes are another product that seems synonyms with a typical American experience. It might surprise bike enthusiasts to learn that they do not make Huffy bikes in the USA. They base the company in Dayton, Ohio, but closed 2 US factories and moved production to China in 1999. They also have factories in Mexico and Taiwan.
The Chicago Tribune spoke to Gary Hubbard, spokesman for the United Steelworkers of America in Washington, about the move. "Some companies you expect to see go by the wayside, but when you think they do not make Huffy bikes and you think 'American-made,' you always think of Huffy. But no more," Hubbard said. 
Advertisements
18

Made In China: Fisher-Price Toys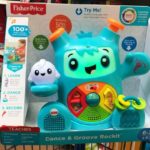 Advertisements
Looking to buy your child American-made toys? If so, avoid Fisher-Price toys as their parent company, Mattel, outsources production to factories in China. The company was forced to issue several recalls of their toys made by Chinese vendors in 2007 because of dangerously high levels of lead.
NPR interviewed David Allmark, general manager of Fisher-Price, about the recall. "Well, clearly, we've let the consumer down, there is no doubt about that. And we honestly believe that our name and our reputation will prevail in this, that we'll be able to restore that consumer confidence," Allmark said.
Advertisements
19

Made In China: Harley Davidson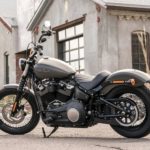 Advertisements
Harley Davidson is one of America's iconic brands. Their motorcycles hit the scene in 1903 and have been driven on our nation's highways for over a generation. The company caused quite a stir when they moved production overseas in 2018. Many of their components are no longer manufactured in the United States.
While they have plants in Wisconsin, Missouri, and Pennsylvania, they make many of their electronic components in China. Harley Davidson also built a new factory in Thailand. "We are expanding our presence in the Asia-Pacific market by building an assembly facility in the Rayong Province in Thailand," Harley-Davidson spokeswoman Katie Whitmore told AFP.
Advertisements
20

Made In China: Melissa & Doug Toys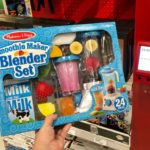 Advertisements
Melissa & Doug toys are a favorite among American kids who love to play with their wooden play sets and puzzles. If you're a parent that prefers to buy American-made products, avoid Melissa & Doug items because they're made in China. While they have headquarters in Connecticut, the company manufactures most of its toys overseas.
Their toys also pose potential health risks. There was a 2008 and 2009 recall on 26,000 of their toys because they discovered excessive levels of barium in the surface paint. In response, the company provides a toy registry on its website to inform parents about future safety recalls. 
Advertisements
21

Made In China: Barbie Dolls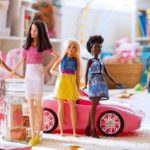 Advertisements
Barbie dolls are beloved toys that have a legacy of being a feminist icon. Ruth Handler created the figures to be a 3-D version of a paper doll. From the first fashionista Barbie to NASA Barbie, the brand has been a symbol of the All-American dream for little girls everywhere. 
You might assume the United States produces them, but America has never manufactured Barbies. They were first produced in Japan in 1959. The toys are owned by Mattel, who outsources the production to four Asian factories, including two in China and one in Malaysia and Indonesia. 
Advertisements
22

Made In China: Radio Flyer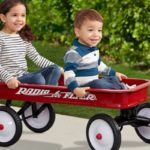 Advertisements
Almost every adult in America has memories of riding in a red Radio Flyer Wagon during their childhood. The iconic toy is as American as apple pie. They originally made the wagons in a Chicago plant, but the company changed the popular metal wagon to a plastic version, to keep up with the competition. 
The original factory wasn't able to produce plastic, so they outsourced the iconic red wagon to China in 2004. According to Forbes magazine, two-thirds of Radio Flyer's products are made in China and the rest are made in a factory in Wisconsin. 
Advertisements
23

Made In America: Little Tikes Cozy Coupe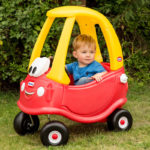 Advertisements
The USA makes the Little Tikes Cozy Coupe. China produces some Little Tikes products, but according to NBC News, a factory in Hudson, Ohio manufactures the kid-powered Cozy Coupe, a fact that Packaging Corporation of America's general manager of national accounts, David Mead, is proud of.
"As you drive around neighborhoods in America, you look in back yards… and every once in a while you see a Cozy Coupe and, you know, it just feels really good to know that you're involved in packaging an American product with an American company shipping in the heartland of Ohio," Mead said.
Advertisements
24

Made In America: Pyrex Glassware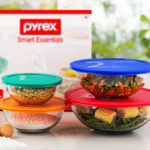 Advertisements
Chances are that if you cook that you've used Pyrex glassware. From measuring cups to mixing bowls, Pyrex has been a staple of American kitchens since 1915. The glassware is made in the USA and originated in Corning, New York.
The company manufactures everything from casserole dishes to pie plates in a factory in Charleroi, Pennsylvania. You can feel confident that your Pyrex kitchenware is a product of the US. Many of their earlier dishes are collector's items. They now produce around 50 million pieces a year and they sell their products at most big box stores.
Advertisements
25

Made In America: Zippo Lighters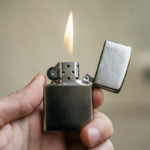 Advertisements
Zippo lighters have been around since 1933 and continue to be popular in American culture. The lighters gained notoriety during World War II and are synonyms with the US Military. They're also made in the USA. George G. Blaisdel invented the product which is still produced at a plant in Bradford, Pennsylvania.
There was a rumor that prisoners make Zippos, which was confirmed on Zippo's Facebook page. The company wrote on social media, "Zippo lighters are made by inmates. Letters on the left are the offense code, numbers on the right represent the number of years of sentence."
Advertisements
26

Made In America: Crayola Crayons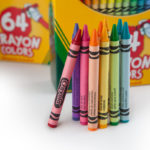 Advertisements
Crayola Crayons have been around since 1903 and the company manufactures over 3 billion crayons per year. They are 100% made in the USA in Easton, Pennsylvania. According to their website, the name Crayola was coined by Mrs. Edwin Binney who joined the French word "craie," meaning stick of chalk, and "ola," from the word "oleaginous," meaning oily.
The company celebrated 100 years in 2003 and families can still marvel at crayons being made at Easton's Crayola Experience attraction. You can't get much more American than Crayola Crayons, so it's nice to know that they're produced in America. 
Advertisements
27

Made In America: Post-It Notes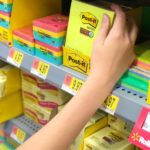 Advertisements
3M employees, Art Fry, and Dr. Spencer Silver invented post-It Notes. The product officially hit the market in 1977. Since then, the handy sticky paper has changed the way we organize and index our creativity. Luckily, Post-It Notes are made in the USA.
They've manufactured the product in Cynthiana, Kentucky since 1985. They also produce Scotch tape at the factory. According to its website, the company honored Art Fry with the top technical title "corporate researcher". "My biggest reward," Fry said, "is to see so many people use and appreciate my product."
Advertisements
28

Made In America: KitchenAid Mixers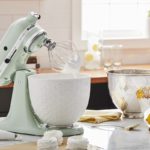 Advertisements
KitchenAid is a brand that can be found in almost every kitchen in America and is most known for their stand mixers, but they also make other small appliances in their home line. If you're wondering where they make their products, you can rest easy knowing that KitchenAid mixers are made in the USA.
According to All American Reviews, KitchenAid manufactures its famous mixer in a factory in Greenville, Ohio. They also have plants in South Carolina, Ohio, Arkansas, Indiana, Tennessee, and Mississippi. They outsource a few appliances to China, but the mixer is one of its products made in America.
Advertisements
29

Made In America: Igloo Coolers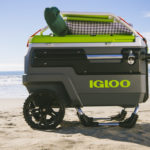 Advertisements
Igloo coolers have been around since 1947 and are embedded in the tapestry of the American lifestyle. The company revolutionized the way we store food for outdoor recreation. We use them to keep drinks cool at the beach and snacks fresh at sporting events.
If you prefer to buy products made in the USA, then it will please you to know that they make Igloo coolers in America. According to their website, it manufactures its products in a 1.8 million-square-foot, three-building facility in Katy, Texas. You can't get much more American than that!
Advertisements
30

Made In America: Hershey's Chocolate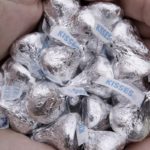 Advertisements
Chocolate-lovers rejoice because America makes most Hershey's Chocolate. The company has headquarters in Hershey, Pennsylvania. That location also houses two manufacturing plants where they produce such classics as Hershey's Kisses, Hershey's Milk Chocolate bars, Hershey's Milk Chocolate with Almonds bars, and Hershey's Syrup.
With seven manufacturing plants in the United States, from Tennessee to Illinois, it's safe to say that your favorite Hershey's chocolate treat was made on American soil. Although, they have offices and distribution centers located overseas. You can find Hershey plants in places like Brazil and Mexico.
Advertisements
31

Made In America: Slinky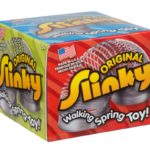 Advertisements
Richard James invented the original Slinky in 1943. The nostalgic toy has delighted generations of children and shows no signs of slowing down in our modern era. You'll be happy to learn the USA makes all Slinkies. They're a timeless example of American ingenuity.
They manufacture the product at a 40-person Hollidaysburg, Pennsylvania plant. Originally made of steel, they now make a plastic version. According to the Philadelphia Inquirer, they make all Slinky toys on the exact machine that James invented to make the original toy. How cool is that?
Advertisements
32

Made In America: Airstream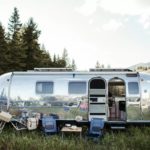 Advertisements
Airstream travel trailers have been helping Americans hit the road since 1952. They manufacture all of their trailers in the USA in their factory in Jackson Center, Ohio. They take pride because they build their product in America.
Their mission statement on the website says, "Rather than farming out production and importing finished Airstreams from plants in other countries, we build every trailer here in the United States, and do it ourselves. In fact, Airstream even ships its American-made trailers worldwide into international markets—because quality isn't only appreciated here, after all."
Advertisements
33

Made In America: Lodge Cast Iron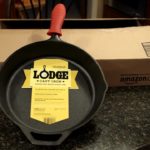 Advertisements
Lodge Cast Iron is a family-owned business, proud to be American-made. They've created cast iron skillets and cookware in South Pittsburg, Tennessee for over 123 years. Families often hand down their skillets as heirlooms and most retailers sell them. The Alliance For American Manufacturing spoke with the Lodge Cast Iron public relations manager, Mark Kelly. 
"The family ownership has always been dedicated to keeping jobs here, so they've always tried their best to keep workers employed and reinvest in technology or product innovation, and we've been able to stay relevant in the marketplace,"  Kelly said.
Advertisements
34

Made In America: Whirlpool Appliances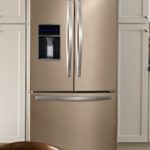 Advertisements
Whirlpool has been producing appliances since 1911 and has headquarters in Benton Charter Township, Michigan. They make everything from refrigerators to dishwashers. They are another company that manufactures its products in the USA. So, check out Whirlpool if you're looking to outfit your kitchen with American-made products.
According to All American Reviews, Whirlpool has eight primary manufacturing facilities where they make their appliances. The factories are in Tennessee, Ohio, and Oklahoma. The company claims to employ "28,000 Americans" to run its "manufacturing process and day-to-day" operations. They also own other popular brands like Maytag and Roper.
Advertisements
35

Made In America: Hallmark Greeting Cards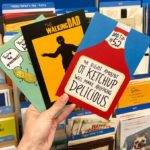 Advertisements
There has been a bit of controversy about where Hallmark produces their cards. The company proudly displays a "Made in Kansas" stamp on the back, but there have been social media pics of some Hallmark items baring the "Made in China" stamp.
The company released a statement on their website, saying, "Most Hallmark greeting cards sold in the United States are produced here by Hallmark employees in our greeting card production center in Lawrence, Kansas." They said that they make some of their gift items overseas, including China. At least you can feel confident that Hallmark greeting cards are American made.
Advertisements
36

Made In America: Lay's Potato Chips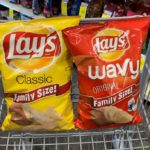 Advertisements
Lays potato chips are one of America's favorite snacks, so it will thrill you to know that Frito-Lay makes their products in the USA. CBS News interviewed Chris Quinn, senior vice president of sales at Frito-Lay. He said the company sources their potatoes from 120 different farms in 25 states including Florida, Texas, North Carolina, Wisconsin, North Dakota, Washington, Maine, and California.
"We source these products locally and we produce them locally and get them straight into the store in a matter of days," Quinn added. You can feel good knowing that they made your bag of potato chips in America.
Advertisements
37

Made In America: Gibson Guitars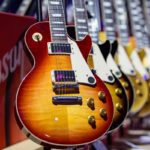 Advertisements
What is more American than good old-fashioned rock 'n' roll? Music lovers will be happy to know that the United States makes Gibson guitars. Their American-made body electric guitars, like the Les Paul and SG, are produced at Gibson USA and the Gibson custom shop in Nashville, Tennessee.
Gibson USA also makes their semi-acoustic guitars such as the Gibson ES Series. You can rock out with pride, knowing that your Gibson guitar is an American product. Many legendary musicians have played Gibson guitars, from Eric Clapton to Sheryl Crow, so you'll be in good company.
Advertisements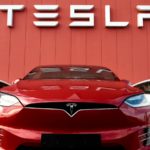 Advertisements
Tesla is an American electric vehicle and clean energy company. While its headquarters is located in Palo Alto, California, the company's CEO, Elon Musk, moved production to a factory in Shanghai, China amidst the tariff in between the US and China. 
According to Business Insider, Musk said at the opening event of the factory, "Giga factory Shanghai will be the first Tesla Giga factory outside the United States and it will be the most advanced Giga factory as well. We want to make this factory extremely environmentally sustainable, and for this to be a showpiece for the world."
Advertisements
39

Made In China: LL Bean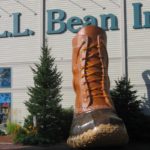 Advertisements
LL Bean is a maker of outdoor clothing and equipment whose products are synonymous with the rugged American lifestyle. The company is in Freeport, Maine where they proudly produce the iconic duck boots, clothing items, and household goods. While they make many of its products in the USA, they have known factories in China. 
According to All American Reviews, LL Bean manufactures 425 out of 5000 products in the USA, which makes their American-made products less than 10% of their overall portfolio. Don't be fooled into thinking they make all of their products in America. 
Advertisements
40

Made In China: American Girl Dolls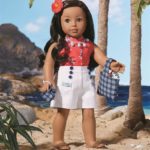 Advertisements
You might think that American Girl dolls would be made in the United States, considering they boast the word "American" in the name. They are actually produced in China. Their parent company, Mattel, makes most of its products in Chinese factories. The doll clothes are also outsourced to China. 
CBS News spoke with Julie Parks, the American Girl's director of public relations, who confirmed where the dolls are produced. "In the very beginning, the dolls were made in Germany," Parks said. "It's one of those things, the majority of the world's toys are made in China, and we are no exception."
Advertisements