These Well-Known Vintage Items Could Be Worth A Fortune Today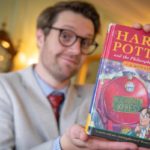 Advertisements
Today, the story of Harry Potter is a global phenomenon. But back in the '90s and early 2000s, the books were just being released. If you were one of the lucky people who started reading this series early, your books may be worth a small fortune now.
First edition, hardcover Harry Potter books are now worth around $55,000 if you have the British version. American first editions can still be worth quite a bit, estimated at around $6,500. Before you throw out your Harry Potter books, check the copyright page and see if your novel is worth anything.
Advertisements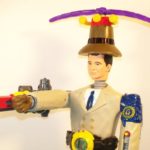 Advertisements
Happy Meal toys are often cheap, plastic contraptions that aren't worth anything. That is, unless you've managed to save your toys from decades past. If you've held onto a few vintage Happy Meal toys, you could cash in on them now.
Certain Happy Meal toys are worth quite a lot of money, depending on their value to collectors. Beanie Babies and Furbys are worth the most, and one 1995 Inspector Gadget toy is valued at $350. Other toys can be worth as little as $20, which is still quite the mark-up compared to what the toys were worth when they first came out.
Advertisements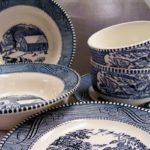 Advertisements
A collection of fine china is a staple in many homes. Many parents and grandparents had expensive china sets stacked away in that cabinet, only to be pulled out for special occasions. While china may have seemed a bit ridiculous when you were young, considering it was almost never used, it was actually a good investment considering its current value.
China sets now can sell for hundreds or even thousands of dollars online. Chances are your parents or grandparents snagged the set for just a couple hundred dollars. Now that it has gone up in value, those china sets are actually an impressive collectible that will hopefully continue to grow in value as time goes on.
Advertisements
Advertisements
Certain Disney VHS tapes are worth quite a lot of money. Before the days of streaming and CDs, VHS tapes were the only way to bring your favorite movies home. Now, those vintage items are worth much more than their original value.
One VHS copy of Beauty and the Beast sold for $9,000 in 2016. Other VHS tapes can also bring in a fair chunk of change. But don't get too excited, most VHS tapes sell for $5-$25. Still, if you have a large collection, you can make a few hundred dollars by selling off VHS tapes you no longer use.
Advertisements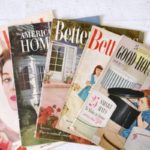 Advertisements
Our grandparents have a tendency to struggle with getting rid of anything. That means there's quite a lot of "junk" gathered around their house. However, some of this "junk" may be worth a lot more than you think. That's certainly the case for vintage magazines.
If your grandma held onto her old magazines, she could make quite a lot of money from them now. Old magazines from before the 1950s can sell for a few hundred dollars, depending on the condition and rarity. New magazines, such as ones from the '60s or '70s can also be worth a few hundred dollars, meaning your grandma may be much richer than she thinks.
Advertisements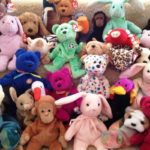 Advertisements
Beanie Babies were once small, stuffed animal toys that could be bought anywhere. Nearly every child of the '90s had a healthy collection of Beanie Babies. Of course, there was no way to predict that these small toys would soon be worth a fortune.
Today, Ty Beanie Babies are considered rare collectibles. Many of the stuffed animals, particularly the ones considered to be "rare," are sold for thousands of dollars online every day. One Valentino Beanie Baby is valued at around $43,000. Another Princess Diana Beanie Baby sold for $10,000. Had everyone known what Beanie Babies would be worth, we all might have kept better track of these toys.
Advertisements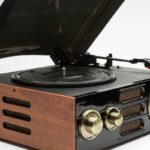 Advertisements
Nearly 100 years after it was first released, vinyl is back in fashion. For a long time, vinyl records were the only way to listen to music at home. However, vinyl was slowly replaced by cassettes, CDs, and now streaming services. Still, vinyl is back in fashion and hipsters everywhere love collecting records and playing them in their homes.
Since vinyl has become so popular again, turntables are also gaining popularity. Vintage turntables can sell for several hundred dollars, and even thousands in some cases, depending on the model and the condition. If your parents or grandparents still have their original turntables lying around, you should let them know just how much they're worth.
Advertisements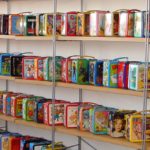 Advertisements
Lunch boxes have always been a staple for schoolchildren. However, lunch boxes used to be a lot cooler than they are today. If you've still held onto your vintage lunch box, it could be worth a lot of money now.
Certain vintage lunch boxes, especially those featuring popular cartoon characters or other recognizable figures, are considered collectibles. A vintage The Jetsons lunch box from 1963 was valued at around $1,500. Other lunch boxes sell for a similar price. One lunch box from 1954 featuring Superman even sold for $13,000! Let's hope those valuable lunch boxes weren't thrown in the trash.
Advertisements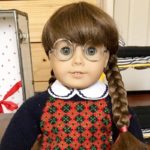 Advertisements
American Girl dolls are obviously still very popular today. But while the dolls released today sell for under $200, the original dolls, released in 1986, can be sold for much more.
Samantha, a favorite among the original American girls, can be worth around $11,500. Molly and Addy can be worth a similar amount, especially if collectors also sell their accessories. Discontinued dolls are especially valuable for any collectors and can bring in quite a bit of money for anyone willing to sell them.
Advertisements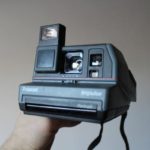 Advertisements
Much like turntables, Polaroid cameras have also come back in style. Today, you can buy Polaroid cameras from many stores, though they're nothing like the original cameras. Since today's versions are so different, original Polaroids are worth a lot of money.
Vintage Polaroid cameras from your parents or grandparents can sell from $100 to about $500 today. The cameras will bring in more money if you still have film or if they come with some kind of carrying case.
Advertisements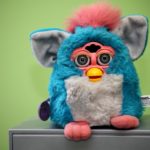 Advertisements
Although Furbys are somewhat terrifying, they're still incredibly popular. First released in 1998, this electronic toy flew off the shelves, despite its odd appearance and creepy eyes.
Today, Furbys are still popular among collectors. If you have an original Furby, you can sell it for hundreds of dollars. An unopened Furby in its original packaging sold for over $500, while a limited edition version sold for around $800. While it's unclear who would want to collect Furbys, there's certainly a market for these toys.
Advertisements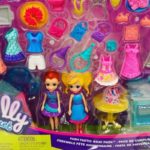 Advertisements
Polly Pocket was a small doll made by Mattel that came with a range of companion dolls and rubber accessories. The toys, popular in the '90s, were fully discontinued in 2015. Since Polly Pockets are no longer on the shelves, older versions of the toys are very valuable.
Certain Polly Pocket sets, which were originally sold for less than $100, are worth over $200 today. Popular sets, such as "Fairylight Wonderland" can sell for over $400. The more accessories you have, the more you'll be able to get for these vintage toys.
Advertisements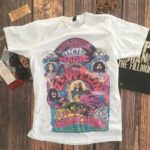 Advertisements
If your parents were big music lovers back in the day, they might be able to make a bit of money from their old merchandise. While vintage band t-shirts are recreated and worn by kids today, there's nothing like the real thing. Those original band T-shirts that were hardly worth anything at the time can now be sold for thousands of dollars.
A t-shirt for Nirvana's Utero tour once sold for $7,000. Even rarer t-shirts, like one featuring The Beatles' recalled album cover for Yesterday and Today can be worth up to $20,000. If your parents managed to hang on to those t-shirts all these years, they might be able to bring in a hefty chunk of change, should they decide to sell.
Advertisements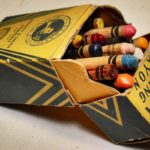 Advertisements
Most families don't think to hold on to old boxes of crayons. At the same time, crayons never go bad, so it's not entirely impossible that there may be a few vintage boxes lying around your parents' or grandparents' house. Interestingly enough, some boxes of crayons might be worth much more than you think.
Apparently, a vintage box of certain crayon hues can be worth up to $500. Each of these antique hues has an interesting backstory that makes it incredibly valuable to collectors. For example, Carmine wasn't available during World War II, while Orange first came out all the way back in 1903.
Advertisements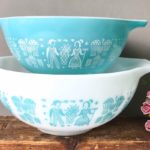 Advertisements
Pyrex used to be a staple in kitchenware, and it's still popular today. The glass products can be found on the shelves at many stores. But even though Pyrex isn't disappearing anytime soon, vintage Pyrex containers are, for some reason, popular among collectors.
Vintage Pyrex containers, often featuring bright colors and strange designs along the sides, sell for a few hundred dollars online. A Pyrex butter dish sold for over $200, while sets of Pyrex bowls are valued at over $300. If your family still has Pyrex dishes lying around, you may be able to make a pretty penny by selling them off.
Advertisements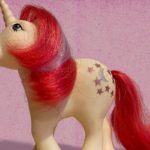 Advertisements
Just like many other children's toys, My Little Pony dolls have only risen in popularity over the years. Many dolls from the '90s can be sold for anywhere from $25 to $50. However, other My Little Pony collectibles are worth a lot more.
Rare dolls, especially those from the late '80s, can be worth over $1,000. The better the condition the dolls are in, the more they'll sell for.
Advertisements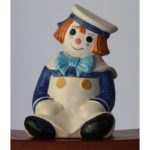 Advertisements
When it comes to items you could always find in your grandma's house, cookie jars probably top the list. While this kitchenware item was always a herald of good things to come during childhood, it may now indicate positive signs for your bank account.
Vintage cookie jars are worth quite a lot of money. Marshall Fields cookie jars from the '40s or '50s can sell for over $1,000. Other cookie jars featuring popular cartoon characters or other recognizable figures can sell for a few hundred.
Advertisements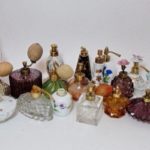 Advertisements
Did your grandma used to have a large collection of nice perfumes? Apparently, those could be worth something today. While the perfume itself doesn't matter, certain perfume bottles are considering quite valuable.
Perfumes from companies like Lolique tend to sell well. In addition, unique perfume bottles or bottles by certain glassmakers are also very valuable. In fact, there are entire auctions dedicated to perfume bottles, and some sell for up to $200.
Advertisements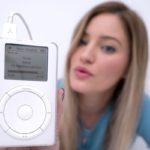 Advertisements
Certain items don't even have to be that old to be valuable now. If you jumped on the Apple train from the early days of the company, it may pay off today.
Now, a first generation Apple iPod could be worth thousands of dollars. These products are especially valuable because some of them were built by Steve Jobs himself. One sold in 2019 for over $2,000, but others in great condition could be worth as much as $16,000. Even though it's now considered being outdated technology, you should hang onto your old iPod and see what it's worth.
Advertisements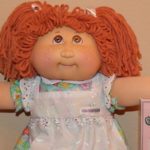 Advertisements
Much like Furbys, Cabbage Patch dolls are a little bit creepy. Still, there's a large market for these dead-eyed toys. The dolls, first released in 1976, can be worth thousands of dollars today.
The most valuable Cabbage Patch dolls are those from the '70s and '80s, which can be worth over $1,000 now. One 1985 version sold for $2,000 on ebay. The dolls are especially valuable if they still have their adoption papers.
Advertisements