Outrageous Vintage Ads That Would Not Be Tolerated Today
Advertisement - Continue reading below
Looking for an ad that will show you just how far women have come? Look no further than this retro ad for Schlitz beer. Sure, this young bride may have accidentally burned dinner, but at least she was smart enough to serve him a cold beer.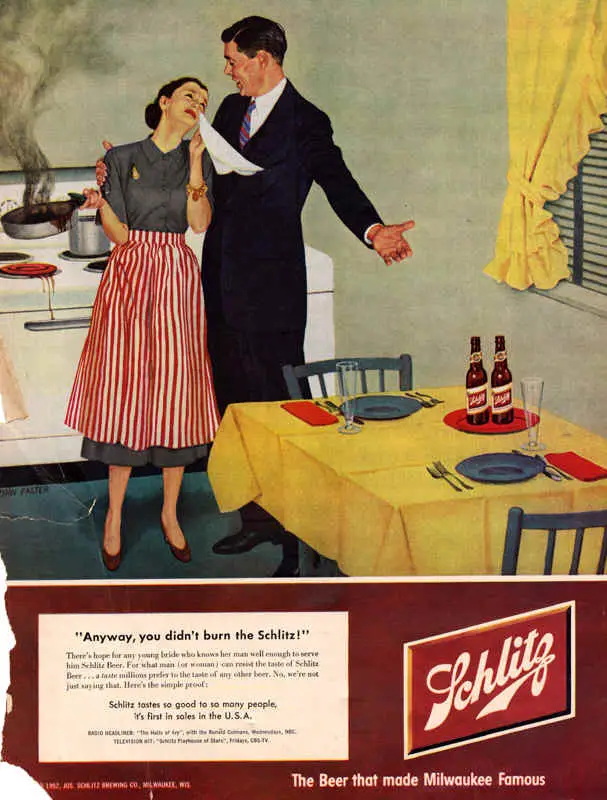 Advertisement
Advertisement
Advertisement
Advertisement
Household Fact
Did you know that, on average, a woman spends between 16 and 17 hours a week doing household chores? Whether she's a woman at home or a businesswoman who has to balance work and family, the average remains about the same. While such a number of hours seems immense even for the woman at home, imagine how the businesswoman can seem to lack the time to have a life outside of her mandatory occupations? It's several hours that could be used for many other purposes that are certainly more fun, but that will also have a very positive impact on her physical and mental health.
Vacuuming or watching a TV show?

Dusting all the furniture in the house or having a drink with friends?

Washing dishes or spending time with family?
The choice is pretty obvious…Thanks to our tips and tricks articles, you'll be able to save a lot of time on housework and enjoy more the good things in life!