Do You Remember These Fun And Potentially Deadly Toys From The Past?
Advertisement - Continue reading below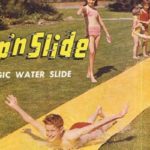 Ah, the good old days. It's hilarious to look back at a time when kids played with carbon cannons and handled small doses of uranium. Did you play with any of these lethal toys? If so, you had an awesome childhood.
Advertisement - Continue reading below
Advertisement
Advertisement