Can You Recognize These Photos From Vintage McDonald's Restaurants?
Advertisement - Continue reading below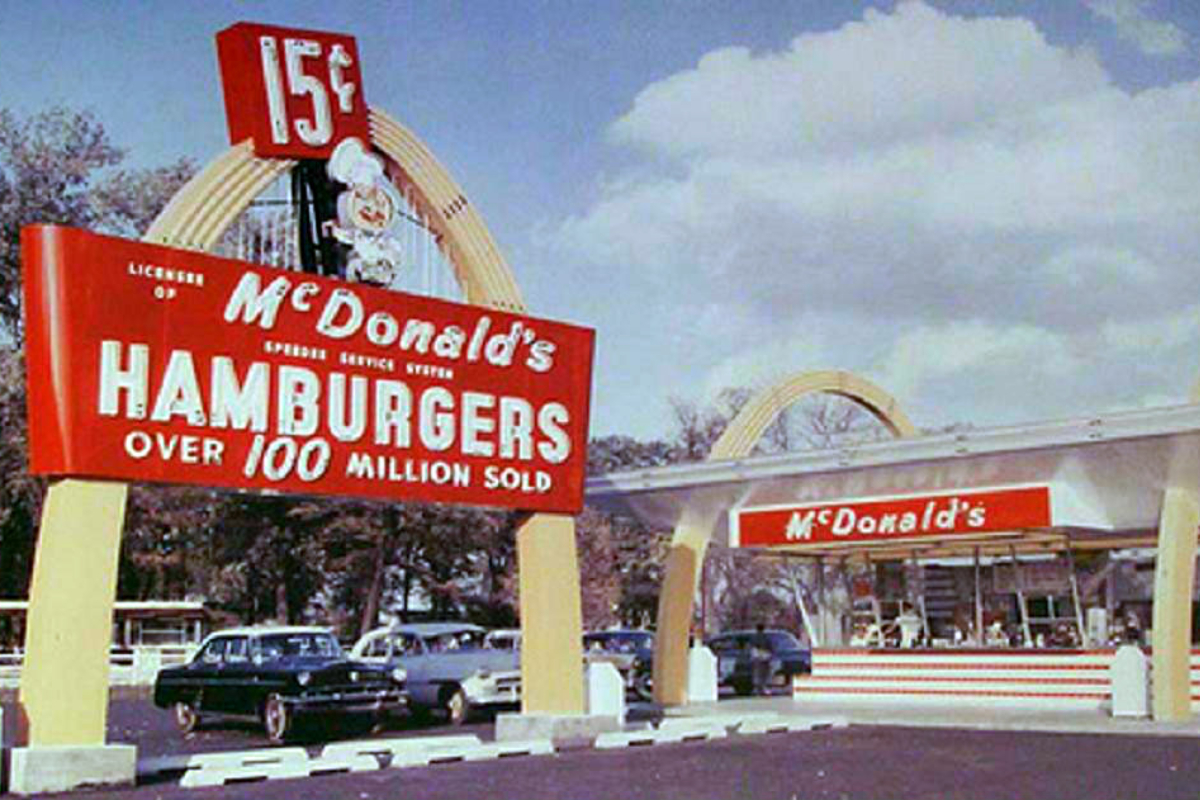 In 1948, the first McDonald's restaurant opened its doors. Located in San Bernadino, California, the original site of the popular fast-food chain was the brainchild of brothers Maurice and Richard McDonald. Through their innovative methods, McDonald's was able to sell large quantities of food very quickly for a much lower cost than its competitors. Just seven years later, in 1955, McDonald's became a franchise.
Today, more than 70 years after the first restaurant opened, McDonald's is one of the most recognizable fast-food chains in the world. However, the actual restaurant has changed quite a bit from the early days of its conception. Take a look below at vintage McDonald's photos and see if you can recognize the past version of the popular fast-food chain.
Advertisement
Advertisement
Advertisement
Advertisement
Food Stats
Did you know that according to a survey conducted by the U.S. government about the eating habits of its citizens, they have very bad nutritional habits.
About 3 out of 4 Americans do not eat enough vegetables, fruits, dairy products and good fats every day.
The majority of Americans eat too much of foods filled with sugar, saturated fats and salt.
While more than half of the U.S. population consumes the right amount, if not slightly more than the recommended amount, of grains and protein, they do not follow the recommendations for subgroups of these food categories.
When we know that good nutrition is the basis of optimal health, these results are distressing, even worrying. With our various articles about food, you will be able to improve your diet for a healthier and more balanced life!