With These McDonald's Hacks, You'll Be In Business In Every Situation
1

Use Flap On Fries Box For Ketchup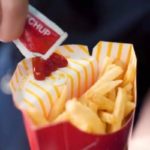 Advertisements
Those odd flaps on the top of your fries box actually have a purpose. Who knew? Apparently, they're the perfect place to put your ketchup, allowing you to easily dip your fries without any mess.
Gone are the days of waiting to get home before you squeeze out your ketchup packet. With this hack, you easily eat both fries and ketchup while keeping your car clean.
Advertisements
2

Eat Burger Out Of Fries Container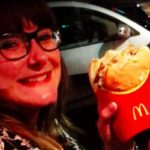 Advertisements
Fast food is appealing because it's so wonderfully convenient. In fact, you don't even have to get out of your car to chow down on some delicious food. But while swinging through the drive-thru is easy, it can also be really messy. Thankfully, this hack solves that problem.
Rather than trying to unwrap your burger in the car while simultaneously struggling to keep crucial elements of your meal from falling in your lap, simply ask for an empty fry container next time you're at McDonald's. Then unwrap your burger and put it into the fry container. The cardboard receptacle will keep sauce and condiments from falling out of the bottom of your burger, allowing you to keep clean while you eat on the go.
Advertisements
3

Create An On-The-Go Tray With Your Drink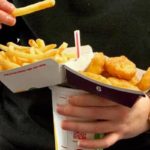 Advertisements
If you got chicken nuggets instead of a burger, you can't use the fry container hack to keep clean, but you can use your drink. With this hack, you can create your own on-the-go tray by balancing the box holding your chicken nuggets on top of the lid of your drink.
You can easily access all elements of your meal, including your straw, and you can hold everything in just one hand. If there's a McDonald's hack everyone needs to know about, this is it.
Advertisements
4

Hold Sauce In McFlurry Lid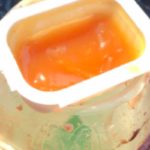 Advertisements
Perhaps you know exactly how to eat your McDonald's meal while on the go, but there's still another consideration: sauce. With this hack, you can easily dip all your nuggets into your favorite sauce without any mess.
Simply ask for an empty McFlurry container (or a full one, if you're craving some dessert) and place your sauce in the hole at the top. The lid will balance the sauce, allowing you to easily dip and drive without worrying about any spillage.
Advertisements
5

Transform Happy Meal Box Into Plate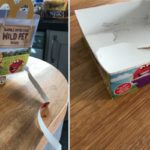 Advertisements
Keeping your own fast food mess-free while you drive is hard enough, but your children are an entirely different story. Thankfully, there's an easy solution that should limit some of your kids' mess.
By rearranging the folds of their Happy Meal box, you can transform it into a tray. It allows easy access to all their food for your child, but it also (hopefully) keeps your car free of flying fries and nuggets.
Advertisements
6

Create Your Own Animal-Style Fries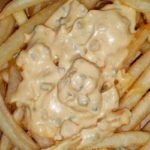 Advertisements
Animal-style fries are a beloved secret menu item from California franchise In-N-Out. Smothered in special sauce, it's hard to beat these babies when it comes to fast food deliciousness. But there's just one problem: In-N-Out is only available in select states.
But now, you can get animal-style fries wherever you are with this McDonald's hack. Simply order your fries with Big Mac special sauce on top. Not only does the final product looks like its In-N-Out counterpart, but it tastes just as creamy and delicious.
Advertisements
7

Save Money On Your Sausage Egg McMuffin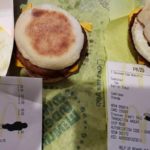 Advertisements
McDonald's is known for being very budget-friendly. But while buying fast food already saves you money, there are still more savings to be added with this hack. If your go-to breakfast order from McDonald's is a Sausage Egg McMuffin, try ordering a regular Sausage McMuffin and simply adding an egg on top.
You get the same meal, but you save roughly 40 cents. While that doesn't sound like a lot, it will definitely add up over time.
Advertisements
8

Sweeten Your Morning Coffee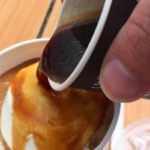 Advertisements
Some people just aren't coffee drinkers. But even if you don't like the bitterness of coffee, you may still need that jolt of caffeine to get you through the day. In that case, take advantage of this clever McDonald's hack.
Instead of ordering a coffee, order a vanilla milkshake and an espresso shot. Then pour the shot into your milkshake. The result will be a sweet, satisfying treat that gives you just enough caffeine to get you moving.
Advertisements
9

DIY Ice Cream Sandwiches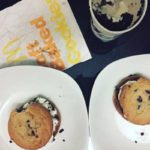 Advertisements
This hack requires a little more effort from you, but it will be so worth it in the end. Next time you're craving a sweet treat from McDonald's, order soft-baked cookies and an Oreo McFlurry. Then spoon the McFlurry mixture onto one cookie and cover it with another.
Just like that, you'll have delicious, creamy ice cream sandwiches that are sure to satisfy any sweet tooth.
Advertisements
10

Create a Chicken Parm Sandwich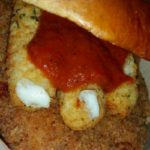 Advertisements
Chicken parmigiana and McDonald's don't sound like they go together. But with this hack, they do. If you're craving the gooey, yummy combination of chicken, cheese, and marinara at a low, low price, head to your local McDonald's. Order a plain Buttermilk Crispy Chicken Sandwich and a side order of mozzarella sticks. When you receive your sandwich, place the mozzarella sticks inside the bun and smother them in marinara sauce.
Just like that, you have a chicken parma sandwich that will be the envy of any Italian restaurant.
Advertisements
11

Combine Soft Serve & Soda To Make a Float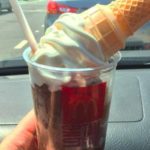 Advertisements
The possibilities for sweet treats are truly endless at McDonald's. But with this hack, you can dig into a refreshing dessert with hardly any effort. Next time you're going through the drive-thru, order a coke or root beer and a soft serve. Then turn the soft serve over into your soft drink, creating an easy, on-the-go float.
It's the perfect summer refreshment!
Advertisements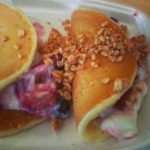 Advertisements
Just because you're ordering food from McDonald's doesn't mean you can't get fancy. Rather than settling for any old breakfast, make your own crepes with this nifty hack. Order hotcakes with a kid's meal fruit bag. Then, put the fruit in the middle of the hotcakes and fold them in half.
Just like that, you have a picture-perfect crepe.
Advertisements
13

Turn Any Burger Into a Big Mac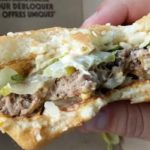 Advertisements
While the Big Mac is undeniably delicious, it might not be your first choice every time you go through the drive-thru. Maybe you want to switch it up here and there, but you don't want to miss out on that Big Mac taste.
If you order your burger "like a Mac," McDonald's employees will add shredded lettuce and Big Mac sauce to any creation. That means you can try every burger on the McDonald's menu without missing out on the special Big Mac flavor.
Advertisements
14

Order A Healthy Chicken Breast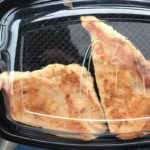 Advertisements
While McDonald's is certainly delicious, it's not exactly healthy. If you're trying to slim out your figure, you might avoid going through the McDonald's drive-thru. But you don't have to skip it altogether.
If you still need a quick meal on the go, order plain chicken breasts from McDonald's. They're only about $2 each, and they save you the hassle of cooking chicken yourself. Add them to salad, pasta, or anything else for an easy and delicious protein boost in any meal.
Advertisements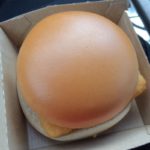 Advertisements
Since the regular buns at McDonald's are often adequate, you've probably never realized that there are other bun options. The delicious Filet o' Fish burger comes with a steamed bun.
What's the difference? The steamed version is lighter, fluffier, and all-around more delicious than the normal bun. If you want the softest, fluffiest bun on the menu, order your burger with a steamed bun.
Advertisements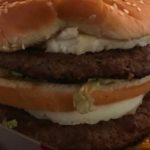 Advertisements
McDonald's breakfast is perhaps one of the best offerings from the fast food franchise, especially when it's served all day long. But with this hack, you don't have to choose between a delicious breakfast and a yummy burger—you can just combine them!
Next time you order a burger, add an egg on top. The result is a brunch-friendly meal that will tantalize your tastebuds.
Advertisements
17

Order Smaller Amounts Of Chicken Nuggets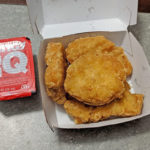 Advertisements
You can never have enough chicken nuggets. But did you know that ordering in smaller quantities is actually more cost-effective? If you order a ten-piece box of nuggets, you'll pay around $3.60 (or more).
But if you order four-piece boxes, you pay just $1.19. You could easily order three four-piece boxes and get more nuggets while spending less than you would on a ten-piece box. Plus, you'll get even more dipping sauce by ordering multiple packs in smaller sizes. There's no way to lose in this situation.
Advertisements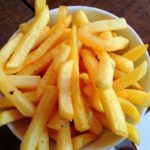 Advertisements
There's nothing worse than digging into your McDonald's meal, only to realize that your fries are limp, cold, and lacking in freshness. But with this simple hack, you can guarantee fresh fries every time.
Next time you're heading to the drive-thru, ask for your fries with no salt. The employees will have to make a fresh batch, ensuring that you get fries fresh from the fryer.
Advertisements
19

Get a Freshly Fried Fish Filet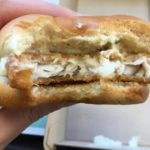 Advertisements
Much like the salt-free fries trick, there's also a way to guarantee that your Filet o' Fish is fresh as it can be. Next time you order this popular sandwich, ask for no cheese.
The absence of cheese means the employees have to fry a new filet just for you. You might miss the cheese on the sandwich, but the crisp, freshly fried filet will more than make up for it.
Advertisements
20

Ask For Extra-Crispy Hash Browns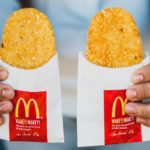 Advertisements
The hash browns are arguably the best item on the McDonald's menu. But believe it or not, there's actually a way to make these breakfast staples even more amazing. You simply have to ask for your hash browns "well done."
They'll stay in the fryer just a little while longer, creating a slightly darker and stiffer hash brown. Any lingering sogginess will disappear, and you'll experience a satisfying crunch with every bite. We thought it was impossible to make hash browns better, but we were obviously wrong.
Advertisements