Cooking Tricks That Will Make Mealtimes So Much Easier
1

Cook Your Eggs Differently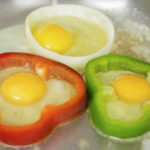 Advertisements
There are a thousand and one ways to eat eggs, and each time it is a true delight. But while we are used to cooking eggs with vegetables in them, for example in an omelet, we are less inclined to use our vegetables to cook our eggs indoors!
Cut slices of onions or peppers, place them in a frying pan and break your eggs in the center. They will cook in the space reserved for them, and you will have beautiful and good eggs to devour!
---
Fun Fact: The color of an egg's shell has nothing to do with its nutritional value. Whether the shell is white, brown, blue or green only indicates the breed of hen that laid it.
---
Advertisements
2

Use Plastic Wrapped Egg Pouches for Poached Eggs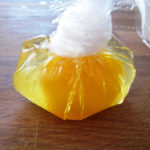 Advertisements
The poached egg is the scourge of most home cooks. While you know that you should crack the egg into a pot of boiling water and wait for it to cook, it often disintegrates into the liquid, leaving you with a messy egg-ish product that looks nothing like the beautifully poached eggs you order at your favorite restaurant.
To fix this problem, cook your egg in a bit of plastic wrap. Before you drop your egg into the boiling water, line a small cup with plastic wrap, spray it with nonstick cooking spray, crack an egg into it, and tie it closed. Then, you can drop each of these plastic-wrapped pouches into your hot water and allow the egg to cook. Once it's done, simply snip the plastic wrap off the outside of your egg and you'll have a perfect, poached masterpiece.
---
Fun Fact: Iowa is the largest egg-producing state in the United States. In one year, about 15 billion eggs are produced there!
---
Advertisements
3

Put a Dishtowel Under Your Bowls and Cutting Boards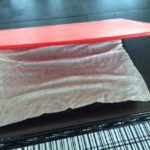 Advertisements
There's nothing worse than trying to prepare something in the kitchen while all your tools are slipping and sliding around your counter. Whether you're mixing in a bowl that keeps trying to get away from you or slicing on a cutting board that won't stay put, creating a little traction on your counter will lead to easier cooking.
Place a dishtowel or a paper towel under your bowls and cutting boards to keep them from sliding around. The towel should be slightly damp so it will cling to your counter, preventing your tools from escaping your hands. It's a simple trick, but it can easily save you a lot of frustration in the kitchen.
---
Fun Fact: There is a material called SLIPS which was developed at Harvard and is considered the most slippery ever. So slippery, in fact, that nothing can adhere to it. It is therefore never dirty, but it is probably not ideal for a kitchen countertop, even with a dishtowel under your bowls or cutting boards!
---
Advertisements
4

Roast Your Chicken Perfectly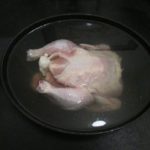 Advertisements
To roast a chicken perfectly, just listen to Chef Daniel Boulud. To do so, simply use one or the other of his tricks, or even all 4 at once for optimal results. First, mix about 3/4 cup of salt, 1/2 cup of sugar and 1/2 cup of honey in a gallon of water that you will boil, then let it return to room temperature. Put your whole chicken in the water, cover and place in the refrigerator for 18 hours. Then take your chicken and place it on a roasting rack.
If you feel comfortable, try tying your chicken with twine so that it is in a position to roast all parts evenly. Then let your chicken dry in the refrigerator, uncovered, for about 12 hours. Once dry, add the spices of your choice to your chicken. Place it in the oven at 425°F for 15 minutes to roast the skin, then at 350°F for about 20 minutes to cook the chicken. Boulud recommends cooking your chicken at 90 or 95%, then letting it rest in a warm place for about 30 minutes before cutting it.
---
Fun Fact: There are more chickens on Earth than humans. We will never run out of chicken to eat!
---
Advertisements
5

Microwave Your Lemon For More Juice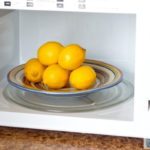 Advertisements
Juicing a lemon isn't always an easy task. Sometimes it requires a whole lot of muscle for just a little bit of fresh lemon juice—the effort isn't even worth the output.
Before you juice your next lemon, toss it into the microwave for a short seven to ten seconds. Once the timer goes off, roll the lemon back and forth across the counter underneath your palm, applying a little bit of pressure. Then cut it and juice it as you normally would. You should get much more juice with significantly less effort when you use this method.
---
Fun Fact: Lemons are in fact a hybrid citrus fruit between a sour orange and a citron, because no, lemon and citron aren't the same. While lemons are characterized by their acidic juice, citrons consist more of dry pulp and a small amount of insipid juice.
---
Advertisements
6

Coat Mix-Ins With Flour To Prevent Sinking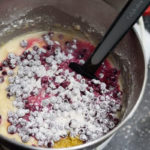 Advertisements
When baking with mix-ins like nuts, fruit, or chocolate chips, bakers are faced with one annoying challenge. When combined with a batter, those mixed ingredients tend to sink to the bottom while your sweet treat bakes, combining all that flavor in just one part of your cake or muffin.
Thankfully, a little flour can fix your problem. Before you add the mix-ins to your batter, coat them in a bit of flour. Then, fold them into the cake batter as normal and pour the batter into your baking dish. The flour will help the mix-ins to spread evenly throughout the cake, creating that perfect varied flavor you're shooting for.
---
Fun Fact: A single blueberry bush can produce up to 6,000 blueberries per year.
---
Advertisements
7

Keep Cookies Fresh With a Slice of Bread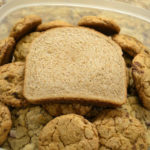 Advertisements
There are few things better in life than a tray of fresh-baked cookies. Cookies right out of the oven are soft, gooey, and undeniably delicious. But unless you eat all the cookies right away, they have a tendency to get hard and stale. Even if you store them in an airtight container, they still lose their gooey, soft texture.
However, you can keep your cookies tasting almost as fresh as when you first pulled them out of the oven with just a simple slice of bread. When you store your cookies in a container or bag, put in a slice of any type of bread with your sweet treat. The bread provides moisture for the cookies to soak up, keeping them nice and soft. But remember to only use one slice – any more and your cookies might go mushy.
---
Fun Fact: 5 years after the invention of the bread slicer, 80% of the bread sold in the United States was sliced.
---
Advertisements
8

Brush Your Fish With Mayonnaise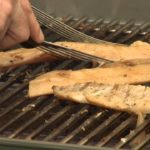 Advertisements
Eating fish is a wonderful way to fill your diet with healthy protein. But have you ever tried to cook your fillet on the grill, only to have it break apart and end up in tiny, unappetizing pieces? Fish are a fragile food, so keeping your fillet in one piece until you can get it on your plate is a difficult task.
Thankfully, there's an easy solution. Before you throw your fish on the grill, brush it with a bit of mayonnaise. The mayonnaise will prevent your fish from sticking to the grill. A thin coating won't change the flavor of your fish, but it will promote even browning for a fish fillet any chef would be proud to serve.
---
Fun Fact: It is the equivalent of more than 2 billion dollars that are consumed annually in mayonnaise in the US.
---
Advertisements
9

Boil Potatoes Before You Peel Them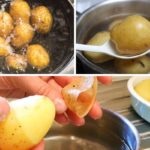 Advertisements
If you're going to make a full batch of potatoes, you first have to go through the horrendous process of peeling each and every one. Not only is it time-consuming, but it's also rather tiring to scrape the skins off of each potato.
Instead of pulling out your trusty peeler, grab a pot of boiling water instead. Trace a small line with a knife around the center of each potato and allow the entire bunch to simmer in the boiling water for fifteen minutes. When the time is up, transfer each potato to a bowl of ice water. When the potatoes have cooled down, you'll be able to slide the peel off easily and continue with the rest of your cooking.
---
Fun Fact: In the United States, potato products are the 2nd most commonly consumed food. In the world, potatoes are actually the most important non-cereal crop, and the 4th most important crop overall! Imagine how many potatoes are peeled every day!
---
Advertisements
10

Reheat Pizza in a Skillet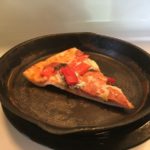 Advertisements
Pizza is the ultimate delivery food for those evenings when you just don't want to cook. If you're lucky, you'll probably have plenty of leftovers from your pie that might last for days to come. While some people enjoy a cold pizza, others have to pop their slice into the microwave, which only results in a mushy crust that ruins the flavor of your pie.
Instead of settling for subpar second-day pizza, reheat your slice in a skillet. The skillet will keep the crust crunchy while simultaneously melting the cheese and heating the sauce. The result is a delicious slice that's just as good as your original pie.
---
Fun Fact: The first pizzeria in the Americas, Lombardi's in New York City, began selling pizza slices in 1905, but it wasn't until Patsy's Pizzeria, also in New York City, in 1933 that a full pizza could be purchased. Before that, pizza was only sold in slices!
---
Advertisements
11

Peel Garlic Cloves In a Jar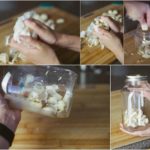 Advertisements
If you have a bundle of garlic, you have to take off the skin before you're able to use each clove. While that process isn't necessarily difficult, it can be messy and frustrating depending on how many cloves you need.
To simplify your garlic peeling, pop each clove into a jar and screw on the lid. Give the jar a hearty shake and rattle around the cloves for a few seconds. The skin should slide right off, leaving you with clean cloves that are ready to be minced.
---
Fun Fact: If you can't avoid the unpleasant smell of garlic on your hands after peeling them, rubbing a stainless steel object under cold water will quickly remove it.
---
Advertisements
12

Grate & Freeze Butter To Prevent Melting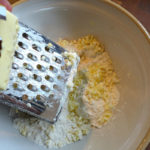 Advertisements
As most seasoned bakers know, the temperature of your butter matters when it comes to baking. If a recipe calls for cold butter, you really have to use cold butter. There's just one problem—combining cold butter with your batter isn't easy. Thankfully, there's a simple method that will make combining even frozen butter with your dish incredibly easy.
Rather than tossing a stick of cold butter into your batter and trying to mix it in, grab your cheese grater. Grate the necessary amount for your dish and stick it in the freezer for at least 20 minutes before you need to use it. Then, combine the frozen butter with the dry ingredients. The butter will combine much more easily while still staying cold, just as the recipe calls for.
---
Fun Fact: It takes 21 pints of milk to produce a single pound of butter.
---
Advertisements
13

Preventing An Avocado Half From Turning Brown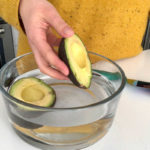 Advertisements
Often, you may feel like eating avocado without necessarily needing to use it all. However, an unused half of avocado browns in no time at all, making it unusable even the next day. Luckily, a simple tip can help you keep one half in good condition for up to two days!
All you have to do is put the unused half of your avocado, flesh-side down, at the bottom of a bowl filled with water and put it in the refrigerator. You will be able to enjoy the second half of your avocado a few days later without any problem!
---
Fun Fact: Avocados are considered fruits. Half of a single average-sized avocado contains 4.6 grams of fiber, more than any other fruit!
---
Advertisements
14

The Best Way To Cook Eggs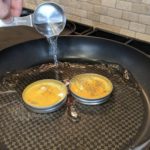 Advertisements
A very original, but absolutely great way to cook your eggs is to do it in a pan with mason jar lids and water. It is a method particularly loved by fans of the keto diet, but everyone would benefit from doing it!
Simply place the mason jar lids in your already heated frying pan and crack your eggs in it. Crack the yolks, season, then after about a minute of cooking, add 1/4 cup of water to your pan. Let them cook covered for 3 minutes. You will obtain delicious and perfectly round egg cakes perfect for your English muffins, or even to serve themselves as "bread" for your sandwich!
---
Fun Fact: The size of an egg depends on the age of the hen that lays it. The older a hen is, the bigger the eggs she will lay!
---
Advertisements
15

Keep Your Tacos Intact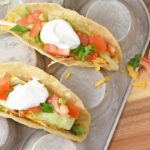 Advertisements
What could be more delicious than tacos? But also, what could be more difficult than eating tacos? Usually, you don't have time to finish filling them before they lose their filling, right? Well, we're going to make your taco night a lot more enjoyable from now on!
The next time you want to eat tacos, take out your muffin tin, and place it upside down. The space between the muffin holes will allow you to place your tacos in there and they will stand up on their own. This way you can fill them up without fear of them falling out and spilling all their filling!
---
Fun Fact: On October 4, be sure to enjoy your favorite tacos because that day is actually National Taco Day! However, don't miss out on the tradition. According to Mexican tradition, seafood tacos should be eaten for lunch while antojitos should be eaten for dinner.
---
Advertisements
16

Keep Your Asparagus Longer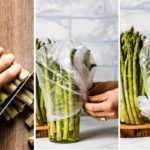 Advertisements
Have you ever had to throw away your asparagus because you didn't have time to eat it before it went bad? It's always a shame to throw away food, but luckily there are usually tricks you can use to keep your food a little longer.
When it comes to asparagus, if you want to keep them as long as possible, it is advisable to first leave them attached by the rubber bands, then cut about one inch of the lower end. Then, place them in a jar with one or two inches of water, enough so that all the ends are submerged. This will help you keep your asparagus longer! Be sure to change the water if it gets cloudy, though.
---
Fun Fact: China is the largest producer of asparagus in the world. There are approximately 57,000 hectares of asparagus in China, while the second largest producer, Peru, has 27,000 hectares. The United States, on the other hand, has only 14,400 hectares of asparagus, mainly concentrated in California, Washington and Michigan.
---
Advertisements
17

Turn Stale Bread Fresh Again In A Matter Of Seconds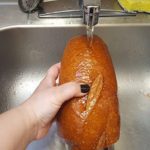 Advertisements
If you have a slice of bread that's stale, you can turn it fresh again by wrapping a damp paper towel around it, placing the whole thing in the microwave, and heating it up for 10 seconds. Once it's done, remove it from the microwave, unwrap it, and enjoy!
If you have a whole loaf, say a baguette, that's gone stale, head to the faucet and lightly coat the bread in water. Then, put it in the oven on 450° for five to seven minutes. Remove it from the oven and enjoy a crispy, crumbly baguette!
---
Fun Fact: There are many recipes you can use stale bread in, including croutons, stuffing, breadcrumbs, and bread pudding.
---
Advertisements
18

Store Potatoes With An Apple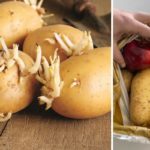 Advertisements
To keep your potatoes from sprouting early, store them with an apple. The ethylene gas the apple gives off will prevent the potatoes from sprouting. On the flip side of that, storing your potatoes near onions will actually cause them to sprout.
To keep your potatoes fresh for up to two weeks, loosely store them in a paper bag. To keep them fresh for up to two to three months, store them in a cool, dark place such as a pantry that isn't near any kitchen appliances.
---
Fun Fact: The Inca Indians in Peru were the first to cultivate potatoes. They did so around 8,000 B.C. to 5,000 B.C.
---
Advertisements
19

Create Your Own Burrito Bowls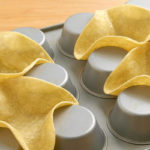 Advertisements
If you eat at home a lot, you're probably on the hunt for new, innovative foods that differ from your average dish. Do you know what you'll never get tired of? A delicious and crunchy burrito bowl.
For this trick, all you need is a muffin tin and corn tortillas. Flip the muffin tin upside down and form the corn tortillas into a little bowl between four of the cavities. Then bake your corn tortillas in the oven at 375 degrees for roughly 10 minutes. When they're done, you'll have crispy bowls ready to be filled with your favorite burrito fixings.
---
Fun Fact: In Spanish, the word "burrito" means "little donkey". It's a diminutive of the word "burro" ("donkey"), and this dish would be called that because it tends to contain a ton of different things, just like a donkey carries several things on its back.
---
Advertisements
20

Shred Chicken With A Hand Mixer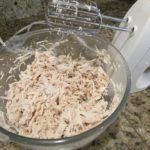 Advertisements
The most common technique for shredding chicken is to use two forks, but that can be time consuming and doesn't always shred the chicken uniformly. The cooks at Food.com offered a smart hint to make shredding chicken easier and faster.
They suggest using a stand mixer. Place the boneless chicken in the bowl of a standing mixer and snap the paddle attachments into place. Turn the mixer on at low speed and leave it for a few minutes until it shreds the chicken. You can also use a hand mixer, just be sure to break the chicken up before mixing.
---
Fun Fact: Chickens began to be domesticated in Southern China as early as 6000 B.C., 8,000 years ago.
---
Advertisements
21

Ripen Food in a Paper Bag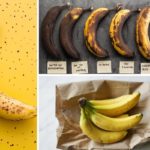 Advertisements
Have you ever brought home a bundle of fruits, only to realize that they're not quite ripe enough to eat? While you can wait for the fruits to ripen on their own, you can also speed up the process with a paper bag.
Put unripened food in a paper bag and fold it closed. The bag will trap the ethylene gas inside, allowing the fruits to mature much more quickly than they would in the open air. Just be sure to check on it fairly regularly. If you leave it in the bag too long, you'll just end up with rotten fruit!
---
Fun Fact: A 15-year-old tree can produce up to 700 bags of paper. Unfortunately, this amount of paper runs out in less than an hour in an average supermarket.
---
Advertisements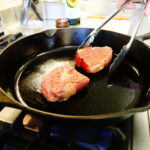 Advertisements
If you've ever looked at a recipe, then you know that every professional instructs you to preheat your pan before you cook. But do you actually follow that advice? You should.
If you don't preheat the pan, your food will still cook. That's why it's such an easy step to ignore. But when you preheat the pan, you guarantee that your food cooks more quickly and evenly than it does when you toss it onto a cold pan. You should preheat your pan for at least three minutes before you add your ingredients. It seems like a simple step to ignore, but it might make all the difference in preparing a delicious meal.
---
Fun Fact: Worldwide, there are approximately 941,600 chefs. Bet the vast majority's all in the habit of preheating their pan before cooking their food!
---
Advertisements
23

Cook The Best Stuffed Chicken Breasts
Advertisements
Like Swedish potatoes, you can cook your chicken breasts to give them even more flavor. Drop the dry, tasteless chicken breasts and welcome the stuffed ones! They are extremely easy to make and you're sure to love them.
Simply cut slits in your chicken breasts, but don't cut through the meat completely. Then, cook a mixture of olive oil, spinach and ricotta cheese in a frying pan and place it in the slits. Season with salt and pepper, add a little paprika and grated cheese, then bake in the oven at 400°F for 20 to 25 minutes.
---
Fun Fact: A 3.5-ounce cooked chicken breast contains only 165 calories, but also 31 grams of protein and only 3.6 grams of fat. This is why chicken breasts are considered the healthiest part of a chicken.
---
Advertisements
24

Toothpicks, Your New Best Friend In The Kitchen
Advertisements
If you have toothpicks at home, you should know that they can be useful for much more than just removing an unpleasant piece of food from between your teeth. Toothpicks can be used in the kitchen every day! First, you can use a toothpick to hold the tip of one of your vegetables or citrus fruits in place over the rest of the food you haven't used. Covering the exposed part of the food with the cut end of it will prevent its oxidation.
Another interesting and effective way to use toothpicks when cooking is to prick 4 of them into a potato. Cooking a potato in the microwave for a quick and tasty side dish to your meal is a great idea, but you may have noticed that it is never cooked evenly. However, if you make legs to raise the potato, the heat from the microwave will cook it evenly on all sides!
---
Fun Fact: Maine is the U.S. state that produces the most toothpicks. It is estimated that 90% of the toothpick production in the US is done there.
---
Advertisements
25

Cut Herbs With a Pizza Cutter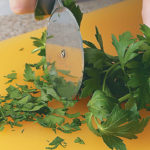 Advertisements
While knives are perfect for slicing through your favorite veggies, it takes a little more work to cut your herbs. If you use a knife on these leafy greens, you may notice that you often end up with a mushy mess, rather than a collection of fresh herbs that can be tossed right into your dish.
If you want to simplify the process of cutting your herbs, turn to a pizza cutter. Lay your herbs on a cutting board and run the pizza cutter over your greens. The cutter will slice right through them, creating cleaner lines than the ones you often get with a knife. Once you've run the pizza cutter over your herbs a few times, you'll have the collection of leafy greens you need to give your dish a bit more flavor.
---
Fun Fact: Herbs and spices are two different things. While herbs represent the leaves of a plant, spices are all other possible parts of the plant, such as roots, stems, flowers, seeds, or berries.
---
Advertisements
26

Put An Ice Cube In Your Burgers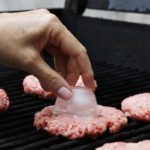 Advertisements
When grilling burgers at home, even good cooks struggle to keep the burgers nice and juicy while fully cooking the ground beef. As it turns out, an ice cube might provide the perfect solution.
While forming your burger patties, put an ice cube in the center of each burger and form the patty around it. Then toss the burgers onto the grill and cook them as you normally would. The ice will melt into the patty while it's cooking, keep your meat nice and juicy. Say goodbye to dry burgers forever with this trick.
---
Fun Fact: Hot water usually freezes faster than cold water. This phenomenon is called the Mpemba effect, and for the moment there is no clear explanation, unanimously validated by the scientific community, to explain it.
---
Advertisements
27

Freeze Meat Before You Slice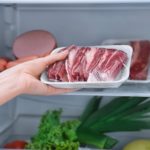 Advertisements
If you're getting ready to cook with fresh meat, you may notice that the texture isn't conducive to precise slicing. You can cut rough cubes or thin portions, but slicing a thin, sandwich-friendly piece off the top or creating uniform cuts is out of the realm of possibility for most home chefs.
To remedy this problem, stick your meat in the freezer before you start slicing. Don't let it get too hard—15 minutes should be plenty of time. Once the meat is a little colder, you'll notice that it's much easier to slice. It'll be chilled enough to allow for your precise cuts, but you can still toss it right onto the skillet and proceed with the rest of your meal.
---
Fun Fact: Many people are put off by meat that has undergone a freezer burn and believe that it is better not to eat it, but in fact, freezer burns are very normal. If it makes you feel better, take the time to smell your meat before eating it, but chances are, it should still be delicious!
---
Advertisements
28

Add Mayonnaise to Your Scrambled Eggs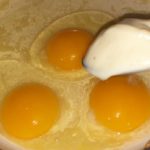 Advertisements
Light, fluffy, creamy scrambled eggs are the ultimate dream. To achieve that consistency, most cooks add a bit of milk or cream to their egg mixture to keep things moist and rich. Mayonnaise, however, might be just the thing you need to get perfect scrambled eggs every time you cook.
Instead of adding milk to your next scramble, add a spoonful of mayo. The mayo adds enough fat to give your eggs that fluffy texture you're craving, but the small amount won't change the flavor. Don't settle for subpar scrambled eggs when a restaurant-level scramble is within reach.
---
Fun Fact: You could also greatly appreciate using mayonnaise to cook your grilled cheese! Indeed, even though we usually turn to butter for this, mayonnaise will give your bread a light brown and crispy crust and a nice little extra taste.
---
Advertisements
29

Get Perfectly Crispy Skin Using Your Hairdryer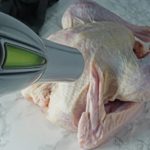 Advertisements
There's nothing better than a good turkey with a tender, juicy interior and crispy, flavoured skin, is there? But how do you get that perfect crispy skin? It's not an easy task, but an unusual tool will easily help you get there: your hair dryer! We agree, this tip may sound strange, but it really works, we guarantee it!
Here's what to do: First, let your turkey thaw completely in the refrigerator. Next, thoroughly empty the cavity of the turkey of any extras that may be in there, then use paper towels to soak up most of the juices or water that is on and in the turkey. Next, take your hair dryer, turn its temperature to the highest setting, then dry the skin and cavity of your turkey completely. This may take several minutes, as there should be no dampness left on your turkey skin. Then season it and cook it as you normally would!
---
Fun Fact: Each year in the United States, approximately 46 million turkeys are consumed during Thanksgiving, which represents 1.4 billion pounds of turkey.
---
Advertisements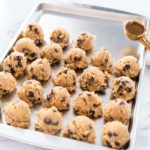 Advertisements
When baking cookies, it is difficult to make them all the same size by hand, and when the sizes are too different, the cookies don't necessarily bake evenly, spoiling their taste at the end.
Fortunately, a simple spoon will solve your problem. Simply portion out all your cookies using a cookie scoop. They'll be uniform in size and baking, so they'll all be delicious!
Advertisements
31

Add A Delicious Twist To Your Burgers
Advertisements
Who doesn't like cheese? Probably no one. And there's nothing better than cheese in a hamburger to add a little flavor. But the days when you just added cheese slices to your burger right before eating it are over!
A very simple way to add cheese to your burger and make it even better is to add a piece of Babybel cheese directly in the centre of your meatball. When you cook your meatball, the cheese will melt in the centre, and you'll see, your burger has never been so delicious!
---
Fun Fact: While one might wonder why Babybel's are actually called "Mini Babybel" since you can only buy them in one format, the reason is quite simple: it's to differentiate them from the larger Babybel's found in France, their country of origin, which have a regular cheese wheel format.
---
Advertisements
32

Flavor The Inside Of Your Chicken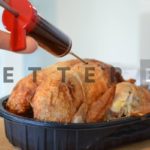 Advertisements
To add flavor to your chicken, you can of course use the classic way: marinating it. However, it takes time, which you don't necessarily have. Especially when you buy a pre-cooked chicken to save time! Fortunately, there is an instant way to add flavor to your chicken: injecting it with marinade.
Using a meat injector, inject the marinade of your choice in several places in your chicken—at least in each breast, thighs, and legs—so that the flavor evenly disperses. Of course, it's much better to inject the marinade into your chicken before cooking it. Not only will your chicken taste much better, but the marinade will help keep it moist.
---
Fun Fact: Originally, marinades were simply salt water that helped preserve meat and fish while adding a salty taste.
---
Advertisements
33

Cook Your Mashed Potatoes in Heavy Cream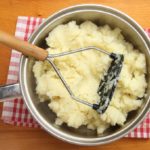 Advertisements
Now, this cooking trick is made for those looking for an extra-decadent meal. If you're planning mashed potatoes for your evening dinner, try cooking the potatoes in heavy cream rather than water. When you've removed the potatoes from the cream and mashed them, use that same cream to finish off the dish, rather than adding milk.
You don't want to have creamy potatoes every night, but this trick will give you richer, more flavorful potatoes when you really want to go all out.
---
Fun Fact: It may seem hard to believe given their firmness, but potatoes are 80% water and only 20% solid!
---
Advertisements
34

Mash Your Garlic With a Mortar and Pestle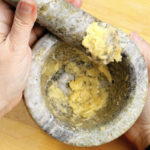 Advertisements
Minced garlic is the flavor foundation of so many recipes. But getting your garlic into teeny-tiny pieces using a knife alone isn't easy. It often requires standing over your cutting board for a long time, slicing the same clove again and again. Who has time for that?
To mince your garlic more easily, use a mortar and pestle. Cut your cloves into a few smaller pieces and then grind them into a paste. With this method, you'll use fresh garlic, but you'll get the consistency of pre-packaged mince. It's the perfect way to add that subtle flavor boost into your food without running the risk that you'll bite into a too-large piece of garlic.
---
Fun Fact: There was a time when garlic was used to treat acne, warts and toothache.
---
Advertisements
35

Use a Plastic Bag for Pancake Mix
Advertisements
If you have the time to make them, pancakes are the perfect breakfast food. But after you mix the batter, you're still faced with the tough task of ladling it onto your skillet. That's where things often get messy and you end up with pancakes that don't quite look like the ones you order in a restaurant.
For quicker, easier pancakes, put your batter into a large plastic bag. Cut a small hole in the corner of the plastic and use it as a piping bag. The hole will control how much batter comes out and you can easily swirl the ideal amount into your skillet. The result is perfectly shaped pancakes that don't waste any of your precious batter.
---
Fun Fact: Did you know there is a pancake race? It began in the town of Olney, England in 1445 and is now an international event. According to legends, the race was inspired by a harried housewife who arrived at the church on Shrove Tuesday still holding her frying pan with a pancake in her hand.
---
Advertisements
36

Cut Fries With An Apple Slicer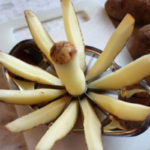 Advertisements
Making homemade fries is certainly appealing, but it's often more time consuming that simply ordering your favorite wedges from a nearby restaurant. Now, you can make your own crunchy potatoes from scratch with the help of an apple slicer.
Cut off one end of a potato and stand it up on a hard surface. Position your apple slicer over the potato and push down to create perfect, even wedges. In seconds you'll have a tray full of potato wedges that simply need to be baked to crispy perfection. Making your own fries is that easy.
---
Fun Fact: No one really agrees on where French fries were invented, but they would have been invented in the 1600s to replace fish. People used to fry fish, but in the winter, when the rivers froze over and it was hard to catch fish, they would have turned to potatoes!
---
Advertisements
37

Test For Ripe Avocados at the Stem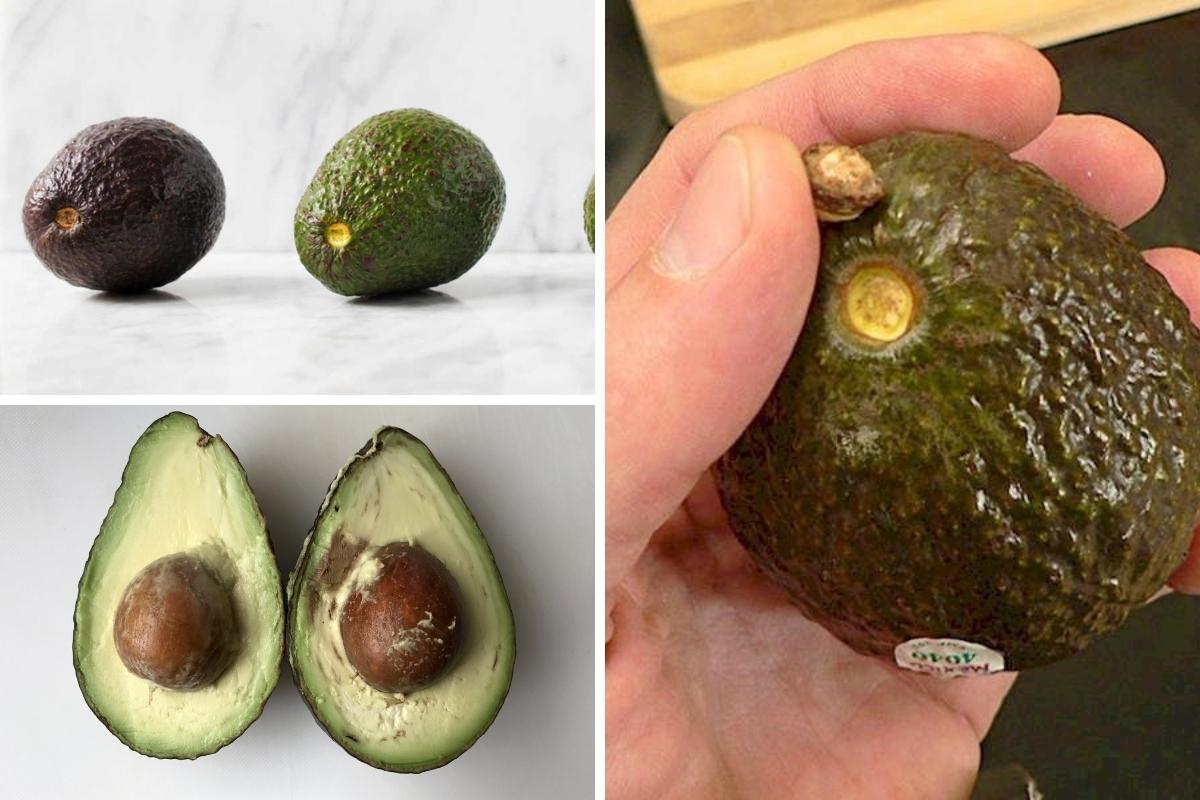 Advertisements
Avocados are the most finicky of fruits. It seems like they ripen in seconds. One day they're tough and nearly inedible, and the next they're brown and much too mushy to make a good meal. What's worse, it's difficult to tell when your avocado is truly ready to eat.
Instead of taking a guess and cutting into a potentially under-ripe avocado, check for ripeness at the stem. If the stem pulls back easily and shows a green interior, you have the perfect avocado. If it's difficult to pull the stem away from the fruit, it's not yet ripe. If you pull back the stem and the inside looks brown, the poor fruit is past its prime. By doing this simple check in the grocery store, you can guarantee that you'll get perfect avocados every time.
---
Fun Fact: While you might think that avocados have always been a favorite food for everyone, in fact, they didn't appear in the American diet until the 1950s! They were first popular in Florida, California and Hawaii before becoming more mainstream.
---
Advertisements
38

Keep your greens green longer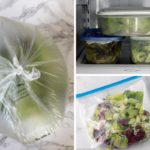 Advertisements
How many times have you bought greens that have died before you had time to eat them all? While placing them in the refrigerator will extend their life, there's another trick that's even better for keeping your lettuce or cilantro for up to 3 weeks!
Keep the bag that your greens were in when you bought them. Remove any air from the bag and squeeze well, then re-inflate it with your exhaled CO2. Your greens will last much longer that way!
---
Fun Fact: When we're sick, we usually turn to oranges to fill up on vitamin C, but in fact, kale contains more of it!
---
Advertisements
39

Remove a Strawberry Stem With a Straw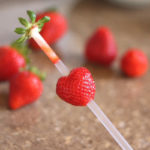 Advertisements
If you're using fresh strawberries in a dish, the process of removing the stem from every berry is time-consuming and frustrating. Simplify your stem-removal by grabbing a plastic straw.
Insert the straw at the pointy end of your strawberry and push it up through the center until the stem pops out. You'll still have a whole strawberry you can use for cooking, and the stem removal will be significantly easier than cutting every strawberry with a knife.
---
Fun Fact: In his lifetime, the average American will use about 35,000 straws.
---
Advertisements
40

Fix Tomato Sauce With a Carrot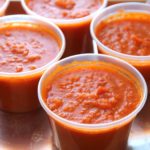 Advertisements
If you've had tomato sauce sitting in your fridge for a while, it's probably gone a bit acidic. You could still use it in a dish, but the flavor won't be as appealing as fresh tomato sauce. Thankfully, you don't have to throw it away.
Instead, peel a carrot and toss it into a pan with your sauce. Simmer the sauce for a few minutes until it's heated all the way through, then remove the carrot before serving. The carrot will add a bit of sweetness that takes away the acidity of the tomato sauce, leaving you with a fresh sauce that's almost as good as new.
---
Fun Fact: While tomatoes have become a common food in our diet, this has not always been the case. Indeed, there was a time when people were afraid to eat tomatoes, believing them to be poisonous because of their relationship with the belladonna plant, also known as "Deadly Nightshade".
---
Advertisements
41

Cook Fish in Parchment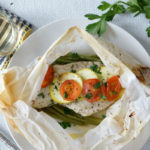 Advertisements
While you can certainly toss your fish right onto the grill to prepare a quick evening dinner, there are a few benefits to cooking fish in parchment paper. When the fillets are sealed into individual packets, they'll soak up whatever flavor you include in the parchment.
When making your next fish dish, wrap your fillet in parchment paper alongside seasonings and vegetables. Not only will this method make for a quicker clean-up, but it will also result in single-serving packets that are bursting with flavor.
---
Fun Fact: The potential for using parchment paper in cooking has been recognized since the 1850s, when researcher A.W. Hoffman saw its usefulness in several fields, including chemistry.
---
Advertisements
42

Put Your Herbs in Water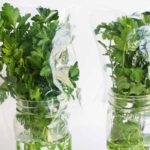 Advertisements
When you buy a big bunch of herbs from the store, you likely won't use the entire bunch at once. But if you leave the herbs in your fridge, they tend to wilt and go bad before you can use them again.
Instead of watching your herbs waste away, try storing them a little differently. Take your bunch of herbs and trim off the stems. Then, put the entire bunch into a glass of water and cover the top with a plastic bag. You can put the herbs into the fridge or even store them on the counter and ensure fresh leaves for weeks, rather than days.
---
Fun Fact: Herbs can help you repel unwanted insects. For example, mint repels ants, while a bouquet of hibiscus, catnip, basil, lemongrass, mint, or lavender will scare away mosquitoes!
---
Advertisements
43

Spray Your Cheese Grater With Cooking Spray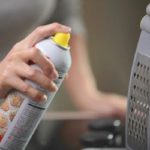 Advertisements
If your recipe calls for shredded cheese, you have to pull out the dreaded cheese grater. It's not that the cheese grater is difficult to use, but it can be a pain to clean if your cheese tends to get caught in every nook and cranny.
Before you use your cheese grater, spray it with a bit of cooking spray. The cooking spray will keep the cheese from sticking, allowing you to shred faster and clean faster. With this trick, your cheese grater frustrations will melt away.
---
Fun Fact: The grater was invented in the 1540s by François Boullier in order to be able to use the oldest cheeses that had hardened after being stored for too long.
---
Advertisements
44

Cook Perfect Potato Chips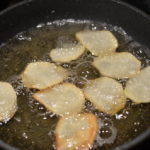 Advertisements
The chips sold in the store are delicious, but sometimes we need to pass our potatoes that will soon be no longer good, or we just want healthier chips, or chips seasoned to our taste. But getting them right isn't as easy as you might think!
To make good crispy chips, cut them about 1/8 thick. Place them in a large bowl and cover with cold water to rinse. Drain, then add 1/2 cup of white vinegar and 6 cups of water. The vinegar will make them crispy! Let them soak for 30 minutes to 2 hours, then drain and dry. Then, put about 4 inches of oil in a medium sized pot and raise the temperature to 300°. Fry your potato chips, turning them regularly, until they are golden brown and crispy, so for about 5 minutes. Finally, season them to your liking!
---
Fun Fact: According to the definition established by the Potato Chip Institute International, potato chips are "slice of fresh, raw potato, deep fried in vegetable oil, salted, and packaged." That's why, for example, Pringles, which are made from dried potatoes, are potato crisps and not potato chips.
---
Advertisements
45

Store Peanut Butter Upside Down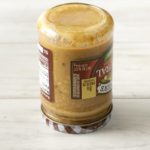 Advertisements
Anybody who eats natural peanut butter knows that it can be annoying to have to stir the oil that often collects on top of the jar. This happens because natural nut butters don't contain the stabilizers, so the peanut oil separates from the butter. The folks over at Reader's Digest have a useful tip that requires zero elbow grease.
Store your peanut butter jar upside down to prevent the oil from separating since liquids tend to rise. This will force the oil to work its way back down into the peanut butter. Simply rotate the jar after every use.
---
Fun Fact: On average, a person will eat nearly 3,000 PB&Js over the course of his or her life, according to a 2016 survey conducted by Peter Pan Simply Ground Peanut Butter.
---
Advertisements
46

Use Paper Plate To Prevent Electric Mixer Splatter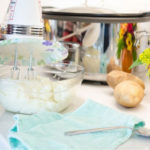 Advertisements
Electric mixers save you from the trouble of mixing a batter by hand. While these nifty devices speed up your baking process and ensure your ingredients are fully mixed, they can also be a bit messy. But with a simple paper plate, you can stop your electric mixer from splattering ingredients all over your counter.
Next time you use your electric mixer, grab a paper plate. Cut holes in the side of the plate just large enough to slide in the beater legs. Attach the beater legs to the mixer with the paper plate between the handheld portion of the mixer and the bottom of the beaters. The paper plate will follow all your movements as you mix, providing an easy DIY splatter guard.
---
Fun Fact: The invention of paper plates dates back to the early 1900s. Its inventor would be a man from New Hampshire named Martin Keyes.
---
Advertisements
47

Slice Soft Foods With Dental Floss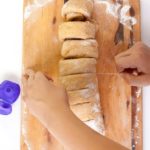 Advertisements
There is one unexpected tool you should add to your kitchen that will save you so much time. Next time you're at the grocery store, grab some dental floss and keep it handy while you're cooking. You can use it to slice soft foods with ease and it creates a nice, clean line.
Dental floss can be used to cut cheese, dough, and even watermelon. Many bakers use this secret trick to cut layers into their cakes. Just be sure to buy non-flavored floss so you don't accidentally add a minty flavor to whatever you may be slicing.
---
Fun Fact: The New Orleans dentist Levi Spear Parmly invented the concept of flossing in 1819. At the time, it was a simple waxen silk thread, before the first unwaxed silk floss was commercialized in 1882.
---
Advertisements
48

Rescue Salty Soup With Apples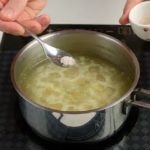 Advertisements
How many times have you been making soup when you find yourself getting a little overzealous with the salt shaker? It can be frustrating to over-salt food in the midst of cooking, but there is one hack that can save that pot of soup. Taste of Home has the perfect tip to correct salty flavors.
"Toss in a few wedges of raw apple or potato. Simmer for 10 minutes and discard the wedges to get the flavor back to normal," one contributor wrote. This is a simple solution that can save you time and money in the kitchen.
---
Fun Fact: 7,000 varieties of apples are grown around the world, of which 2,500 come from the United States.
---
Advertisements
49

Freeze Leftover Wine or Broth in an Ice Cube Tray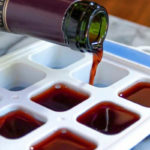 Advertisements
If you use wine or broth to cook, then you know all too well that you often have leftover liquid that you're not able to use in your dish. You can either toss your excess broth or wine or place it in the fridge, where it might go bad before you get a chance to use it again.
However, there is one other solution. Instead of allowing all that excess liquid to go to waste, pour it into an ice cube tray and pop it in the freezer. Next time you need to use it for cooking, you can pop out a couple of frozen cubes and add them straight to your pot. It'll be just as good as when you first opened it, and you'll have better control of just how much liquid you use since you know the rest won't go to waste.
---
Fun Fact: You should always store your wine bottles lying down. If you store them upright, the cork may dry out over time and pieces may end up falling into your wine.
---
Advertisements
50

Add Powdered Milk For Moist Cookies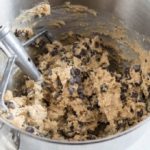 Advertisements
When it comes to making moist chocolate chip cookies, one surprising ingredient can produce the chewiest cookies that would satisfy the pickiest pallet. You can make your baking so much better if you add milk powder to your recipes. It's not just for cookies, though. It can also make a more golden pie crust.
Milk Bar chef and founder Christina Tosi told The Kitchn that she uses it in her kitchen."My hidden secret ingredient to make everything taste better is a tablespoon of nonfat milk powder," she said. "It just makes everything taste so much better!"
---
Fun Fact: The first commercial production of dry milk was organized by the Russian chemist M. Dirchoff in 1832, but the existence of a first form of dry milk was observed by Marco Polo in the late 1200s, at the time of the Mongolian Emperor Kublai Khan.
---
Advertisements
51

Use A Waffle Iron For Perfect Hash Browns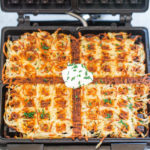 Advertisements
If you're a fan of brunch, then you will love this next tip. A simple way to dress up your meal is to make hash browns in a waffle iron. It makes the potatoes so much more crunchy because it steams them to perfection. The process streamlines cook time and the inside of the potato waffle is silky smooth.
You can use fresh potatoes, frozen hash brown rounds, or you can even make them with tater tots. Why not get creative and add onions to the mix? The possibilities are endless and your brunch guests will be so impressed with your amazing hash brown-making skills.
---
Fun Fact: The name "hash browns", originally "hashed brown potatoes", or "hashed browned potatoes", comes from the French term "hacher" (to hack, chop). Hashed browned potatoes means "chopped and fried potatoes", a very literal name, in the end!
---
Advertisements
52

Sear Your Meat On All Sides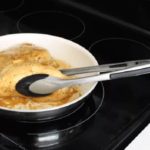 Advertisements
It is not uncommon for a protein to have to be pan-fried before being cooked in the oven, or it simply does not cook evenly in the pan because its shape is not flat and even on all sides. However, even cooking is always important!
To help you achieve perfect cooking on all sides without having to hold your protein in place yourself, use a pair of locking tongs! Simply take the meat as close as possible to the side you want to cook or sear and then lock the tongs. Place them on the edge of your pan and the uneven side of your protein will cook while you can do other things!
---
Fun Fact: Some companies package their beef in a carbon monoxide rich environment so that the meat never loses its pinkish color. However, even though it can retain that color for a full year, don't be fooled; the meat still continues to spoil normally.
---
Advertisements
53

Slice Your Onions Easily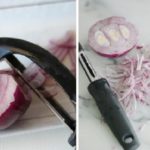 Advertisements
When you don't have the right technique, cutting an onion can be a rather difficult task. If you're also the type of person who can't cut an onion without getting burning and sagging eyes, it's certainly a task you want to finish quickly, right?
An efficient and very simple way to cut an onion is to use a peeler. You will obtain thin and even onion slices that are perfect for your recipes or to add to your hamburger—effortlessly and in record time!
---
Fun Fact: According to historians, the oldest onion harvest dates back to between 7,000 and 5,000 B.C., during the Bronze Age!
---
Advertisements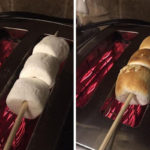 Advertisements
Fire-roasted marshmallows are one of the best things in the world, whether you make s'mores or not. However, if you can't make a fire in your home or your garden for any reason, a sudden craving for roasted marshmallows can be intolerable. But don't worry, there is a solution for you!
To toast your marshmallows easily right in your kitchen, turn to your toaster. Simply place your marshmallows on a skewer stick and place them over the slot on your toaster. Turn on the toaster and you're done! Don't forget to take a look at your marshmallows and turn them halfway through so they don't burn, though!
---
Fun Fact: Marshmallows are in fact a plant! The first marshmallow would have been made in ancient Egypt, around 2000 BC, using the sap of a wild herb that grows in marshland, the marshmallow plant.
---
Advertisements
55

Use An Egg Slicer To Cut Soft Foods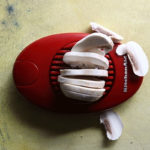 Advertisements
You like eggs, but also mushrooms, strawberries, soft cheeses or avocados? Then you should definitely invest in an egg slicer! It will save you a lot of time and energy and will cost you almost nothing!
An egg slicer can be very useful when it comes to cutting softer foods, especially if you're not quite a pro when it comes to cooking. This tool will allow you to cut your soft foods into thin, even slices effortlessly and in just a few seconds. Isn't it perfect?
---
Fun Fact: The egg slicer was invented in the early 20th century by the German Willy Abel, who also invented the bread cutter. 
---
Advertisements
56

Make Your Avocado Rippen Faster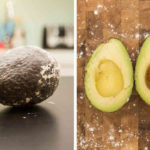 Advertisements
It's a running gag that every avocado lover can relate to. When you buy this food, it is never ripe enough, but when you finally want to eat it a few days later, that's it, it is now too ripe! Fortunately, flour can help you in the ripening process of your avocados.
When you come across an underripe avocado that you want to eat in a relatively short period of time, place it in a paper bag, then in a bowl where you cover it with flour, then leave it on your counter for the next 24 hours. After that, your avocado should be good to eat!
---
Fun Fact: Avocados belong to the same family as cinnamon, the Lauraceae, which includes more than 2000 species of plants divided into about 50 genera.
---
Advertisements
57

Make Your Own Cooking Spray
Advertisements
Cooking spray is an indispensable ingredient in the kitchen. Although it is not expensive and it is possible to find healthy cooking sprays, many of those found in stores contain chemical propellants and preservatives that are harmful to your health. To make sure you only consume what is best for you, here is a very easy DIY cooking spray!
There is really nothing easier to prepare than this cooking spray. All you need is 1 part of the oil of your choice (olive, coconut, macadamia, avocado, etc.) and 4-5 parts of boiled, distilled or filtered water. Once the two ingredients are mixed, pour the mixture into a spray bottle, and voilà! Your oil will last for a little over a week in the refrigerator. Don't forget to shake it well before using it!
---
Fun Fact: Cooking spray is not only used in the kitchen. In fact, some sticky candies sold in bulk in machines, for example Mike and Ike candies, can be sprayed with cooking spray to prevent them from sticking together in the machines.
---
Advertisements
58

Separate Eggs Yolks From Whites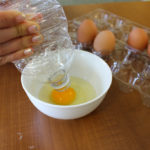 Advertisements
There's a cool hack to separate egg yolks from egg whites that seems almost like a magic trick. Greatist.com explains how to do it.
"Crack an egg into a bowl, then invert an empty water bottle above the yolk, squeezing in the sides of the bottle. As the mouth of the bottle makes contact with the yolk, release the pressure on the bottle. Schloooop! The change in air pressure sucks the yolk directly into the bottle, leaving the white behind."
---
Fun Fact: That stringy white thing you see when you crack open an egg is called a chalaza. There are two chalazae in each egg, and their purpose is to protect the yolk by preventing it from bumping into the sides of the eggshell.
---
Advertisements
59

Prevent Onions From Making You Cry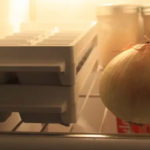 Advertisements
So, how exactly do onions make people cry, anyway? According to Encyclopedia Britannica, cutting an onion breaks open its cells and releases its liquid contents. The enzymes that were previously separated then combine with sulfur-rich amino acids to form sulfenic acids, which then rearrange into a chemical known as syn-propanethial-S-oxide. This chemical causes a burning sensation when it comes in contact with your eyes. As a natural response to protect your eyes, your brain triggers them to produce tears.
While it's great that your tears protect your eyes from this chemical, wouldn't it be great if there was a way to prevent the chemical from forming altogether? Thankfully, there is. Just freeze the onion before chopping it.
---
Fun Fact: Onions were sacred in ancient Egypt. The Egyptians believed their round shape and concentric rings symbolized eternal life. As a result, paintings of onions appear on the inner walls of the pyramids and in the tombs of both the Old Kingdom and the New Kingdom.
---
Advertisements
60

Keep Pots From Boiling Over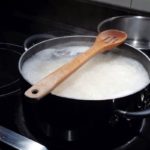 Advertisements
Don't you hate it when you're cooking something and the pot boils over? You have to stop what you're doing, adjust the heat so that it doesn't continue boiling over, and then clean up the mess that was made. But what are you supposed to do when some recipes require boiling? You can't always turn the heat down—especially when it's something that needs to boil for several minutes.
The solution is as simple as reaching for a wooden spoon. Placing a wooden spoon across the top of the pot will prevent it from boiling over. That's because wood is not a good conductor of heat, so the hot water will stray away from the handle.
---
Fun Fact: Did you know that you can turn boiling water into snow? All you have to do is go outside on a very cold day, toss a cup of boiling water in the air, and voilà, instant snow!
---
Advertisements
61

Use These Tricks To Keep Brown Sugar From Hardening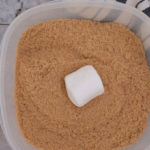 Advertisements
If you've ever purchased brown sugar, then you know that it can form into hard clumps when exposed to air and can become difficult to break up. But why is that? It's the molasses in the brown sugar. Once exposed to air, it loses moisture, making the sugar crystals stick together. Thankfully, there are a few tricks you can employ to prevent this from happening.
The first trick is to add a few marshmallows into the container (make sure it's airtight) of brown sugar. The sugar will soak up the moisture in the marshmallows and remain clump-free. You can also get the same effect by tossing in an orange peel, a few slices of apple (don't leave them in there too long), or a slice of white bread.
If your container of brown sugar has already hardened, dump the lumps of sugar in a bowl, top it with a damp paper towel, and pop it in the microwave for 20 seconds. This will loosen up the clumps and help the sugar regain its fluffy texture.
---
Fun Fact: Sugar was once considered a spice and not a sweetener.
---
Advertisements
62

Keep Ice Cream Soft And Scoopable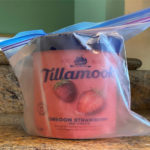 Advertisements
So, your ice cream is super frozen and, as a result, hard to scoop. And not only did you end up bending/breaking your spoon trying to scoop it out, you hurt your hand as well. Thanks to a genius solution, you can protect your hand and silverware at the same time.
Many people swear by this trick, and all that's required is a Ziploc bag. Just place the carton of ice cream in the plastic bag, being sure to push out all of the air. Then, close the bag and put the whole thing in the freezer. This little hack will make sure your ice cream stays soft and scoopable.
---
Fun Fact: It takes 12 pounds of milk to make a gallon of ice cream.
---
Advertisements
63

Anchor Your Strainer With A Spoon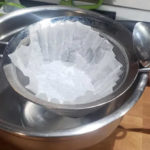 Advertisements
So, here's the dilemma. You've got a strainer that's much smaller than all the bowls in your kitchen. As a result, it has a tendency to slip and fall into the bowl when you're using it to drain the water from noodles, the grease from ground beef, or whatever oil/liquid from whatever food you may be preparing. Thankfully, there's a simple solution that's right inside your utensil drawer. A spoon!
Just grab a big spoon from your utensil drawer and put it in that little loop on the side of the strainer opposite the handle. This will keep the strainer from sliding.
---
Fun Fact: Strainers are also great for finding small items that have accidentally fallen into a sandbox.
---
Advertisements
64

Use Water To Keep Yourself Stain-Free When Deseeding Pomegranates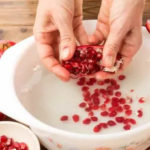 Advertisements
Now, when I say to use water to keep your hands and clothes free of stains when deseeding pomegranates, I'm not talking about using water to wash your hands or clothes. I'm talking about submerging the fruit in water.
After you cut open your pomegranate, submerge it in a bowl of water and massage out the seeds. The seeds will float to the top while the juice and pulp will stay in the bowl.
---
Fun Fact: Hand grenades were named after pomegranates. In fact, grenades are shaped and designed like pomegranates. According to ALTA Language Services, Inc., "if you were to crack open a hand grenade today, you would see tiny balls of shrapnel inside the explosive's casing. The shrapnel mimics the pomegranate's seeds—each seed the potential for a new tree, each shrapnel the potential for a hit body."
---
Advertisements
65

Try This Trick With Your Dishes To Keep Hot Foods Hot And Cold Foods Cold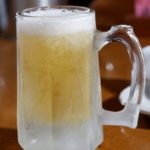 Advertisements
To keep your hot foods hot, you need to serve them on warm plates. You can do this by running the empty plates under piping-hot water and wiping them clean with a dish towel. Immediately place the hot food on the plate.
To keep your cold foods and beverages cold, you need to serve them on/in something that's been chilled. For example, serve your cold beverages in a chilled glass and your ice cream in icy bowls. To get these dishes at their coldest, store them in the freezer overnight and remove them just before you're ready to fill them with the food and drinks.
---
Fun Fact: Ancient people chilled their food in natural refrigerators, like streams and underground pits.
---
Advertisements
Advertisements
Did you know that you can bake a cake in a mug in the microwave? Yep, it's true! And there are two reasons why you should. For one thing, it significantly reduces baking time. Second, it's an easy way to practice portion control. So, how exactly do you bake a cake in a mug in the microwave? It's easy.
Just grab a microwave-safe mug, put a tablespoon of butter inside, and heat it on HIGH for 30 seconds or until melted. Next, add all of the other cake ingredients (e.g. egg, flour, sugar, etc.) into the mug, being sure to mix everything together, and microwave on HIGH for 45 seconds to 1 minute, or until the center looks almost set. Let it stand for five minutes before serving.
---
Fun Fact: The first chocolate cake was called Mahogany Cake. It was very pale compared to the color of chocolate cake today.
---
Advertisements
67

Peel A Banana Like A Monkey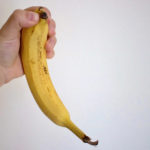 Advertisements
I don't know if you've noticed, but monkeys peel their bananas differently from us humans. Instead of starting at the stem, they start from the bottom and work their way up. The truth is, it's much easier to peel a banana this way. I'll explain how to do it.
Take your thumb and index finger and squeeze the bottom tip of the banana. This will cause the peel to split. Next, pull back the peel all the way around the banana. That's it! Simple, right?
---
Fun Fact: Did you know there are blue bananas that taste like vanilla ice cream? Yep, it's true! They're called blue java bananas and are native to Southeast Asia.
---
Advertisements
68

Extend The Life Of Your Bananas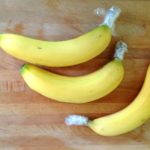 Advertisements
Bananas can spoil pretty quickly on a hot summer day. The best way to keep this from happening is to pull each banana apart and cover the stems in plastic wrap or aluminum foil. Wrapping the stems helps trap the naturally producing ethylene gas at the stem end of the fruit. Not wrapping the stems would cause the gas to spread to the whole banana, thereby accelerating the ripening process.
By the way, you can eat unripe bananas. They contain resistant starch that feeds the good bacteria in your digestive tract while removing the bad bacteria.
---
Fun Fact: A bunch of bananas is called a "hand." A single banana is called a "finger."
---
Advertisements
69

Cover Your Leftovers With A Shower Cap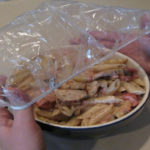 Advertisements
Shower caps are useful for more than just covering your hair in the shower. They make great covers for your leftover food, too! Simply place a clean shower cap over your leftovers to prevent air particles from turning them stale. Secure with an elastic band if necessary.
Not only are shower caps reusable, they are a lot cheaper and a lot easier to handle than plastic wrap, especially when you have a large container to cover and those multiple sheets of plastic wrap won't stop sticking to each other.
---
Fun Fact: Shower caps also make good camera filters. Just slip one over the lens when you want to create a softening effect.
---
Advertisements
70

Quickly Get Eggs To Room Temperature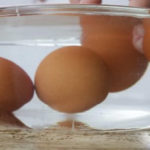 Advertisements
Okay, so you're about to bake a cake and you realize that you forgot to take the eggs out of the fridge in time—which we all know is a very important step. Not to worry. There is an easy way to quickly get those eggs to room temperature.
According to an article published by Taste of Home magazine, all you have to do is place them in a bowl of warm water for a few minutes, and voilà, room-temperature eggs!
---
Fun Fact: Much of the world doesn't require refrigeration of eggs. In fact, if you go into a grocery store in London, you'll find the eggs are sitting right on the shelf along with other non-refrigerated goods.
---
Advertisements
71

Keep Foods From Touching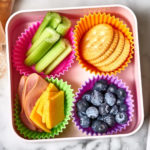 Advertisements
I remember when we were kids, my sister hated for her food to touch. She wouldn't even eat them together. She'd eat one thing on her plate at a time. If this sounds like your child—or even like you!—, you'll be happy to know that there's an easy way to prevent the orange slices from touching the snack crackers in his or her lunchbox.
Simply use cupcake liners to organize the lunchbox into separate sections. Not only is this oh so cute, it also keeps everything in its own little space.
---
Fun Fact: Did you know there's a technical term for the fear of different foods touching each other? It's called brumotactillophobia. Brumotactillophobia is a mild form of Obsessive-Compulsive Disorder (OCD) with varying severity.
---
Advertisements
72

Keep Tomatoes From Spoiling Quickly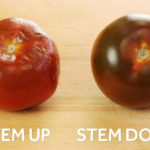 Advertisements
To keep your tomatoes from spoiling quickly, store them with the stem end down. This will prevent air from entering and moisture from exiting the spot where the tomato was once attached to the vine.
Storing tomatoes with the stem down will also ensure the bases of the tomatoes don't get bruised or squished.
---
Fun Fact: Tomatoes aren't always red. You probably already know this, especially if you live down South, where fried green tomatoes are a classic dish. But you may not know that tomatoes come in a variety of other colors as well, including yellow, white, pink, purple, and even black!
---
Advertisements
73

No More Eggshell Pieces In Your Cake Batter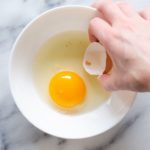 Advertisements
The worst thing about cracking eggs is that the shell fragments sometimes end up in your food, and trying to remove them can be quite difficult. Thankfully, there's a simple solution to this. According to an article published by Greatist.com, you can use a broken eggshell to scoop up the fragments.
The shell acts as a magnet and draws up the fragments! Crazy, right? But it actually works! And the best part is you don't have to get your fingers messy trying to reach in to get those eggshell pieces.
---
Fun Fact: Eggshells are actually edible! Not only that, but scientific studies show that powdered eggshells can be a useful source of dietary calcium.
---
Advertisements
74

Use A Spoon To Skin A Kiwi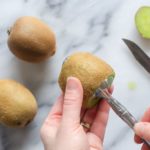 Advertisements
"Kiwis would be the greatest fruit ever if they were easier to peel." This is a tweet left by a Twitter user with the handle @ilikeshoe. I'm sure many of us feel that way. The good news is they can be easier to peel if you use the right tool. According to an article published by The Pioneer Woman, you can use a spoon to skin a kiwi.
The first step is to slice the ends off the fruit. Next, slide a spoon under the skin and run it all the way around the kiwi, keeping it as close to the skin as possible without breaking through it. Once you've done this, the skin should be able to slide right off.
---
Fun Fact: Despite its name, the kiwifruit is not native to New Zealand. It's actually native to China and its true name is Chinese gooseberry. America changed its name to kiwifruit because of the fruit's resemblance to the kiwi bird—New Zealand's national bird.
---
Advertisements
75

Make Your Salad Last Longer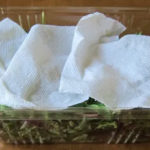 Advertisements
Okay, so you've decided to start meal prepping, but you can't quite figure out how to make your salad last all week. Well, there's a simple solution to this problem, and it involves the use of paper towels. Simply take a couple of paper towels and place them over your airtight containers of salad before putting the lids on.
The paper towels will absorb any water lost from the lettuce leaves and keep them from getting wet and discolored.
---
Fun Fact: For nearly 3,000 years, lettuce was associated with the Egyptian god of fertility, and as such, was used as an aphrodisiac.
---
Advertisements