Top Cleaning Tricks That Will Make it Faster and Easier!
Advertisement - Continue reading below
Are you tired of household chores taking up all of your time? We've compiled a list of the most genius house cleaning tips that are so simple, you'll wish you knew them sooner. From dusting hard to reach spots to tackling tough stains, we've got you covered. Don't overspend on fancy cleaning products because many of these solutions are already in your home. Tidy up more efficiently with these surprising tools and techniques. 
1

Soak Dirty Pots And Pans With A Dryer Sheet
It's challenging to clean dirty pots and pans when they're covered with caked-on food. What are you to do if it seems like no amount of soapy water will remove those stubborn stains? This next tip will have your casserole dishes and skillets looking clean as a whistle.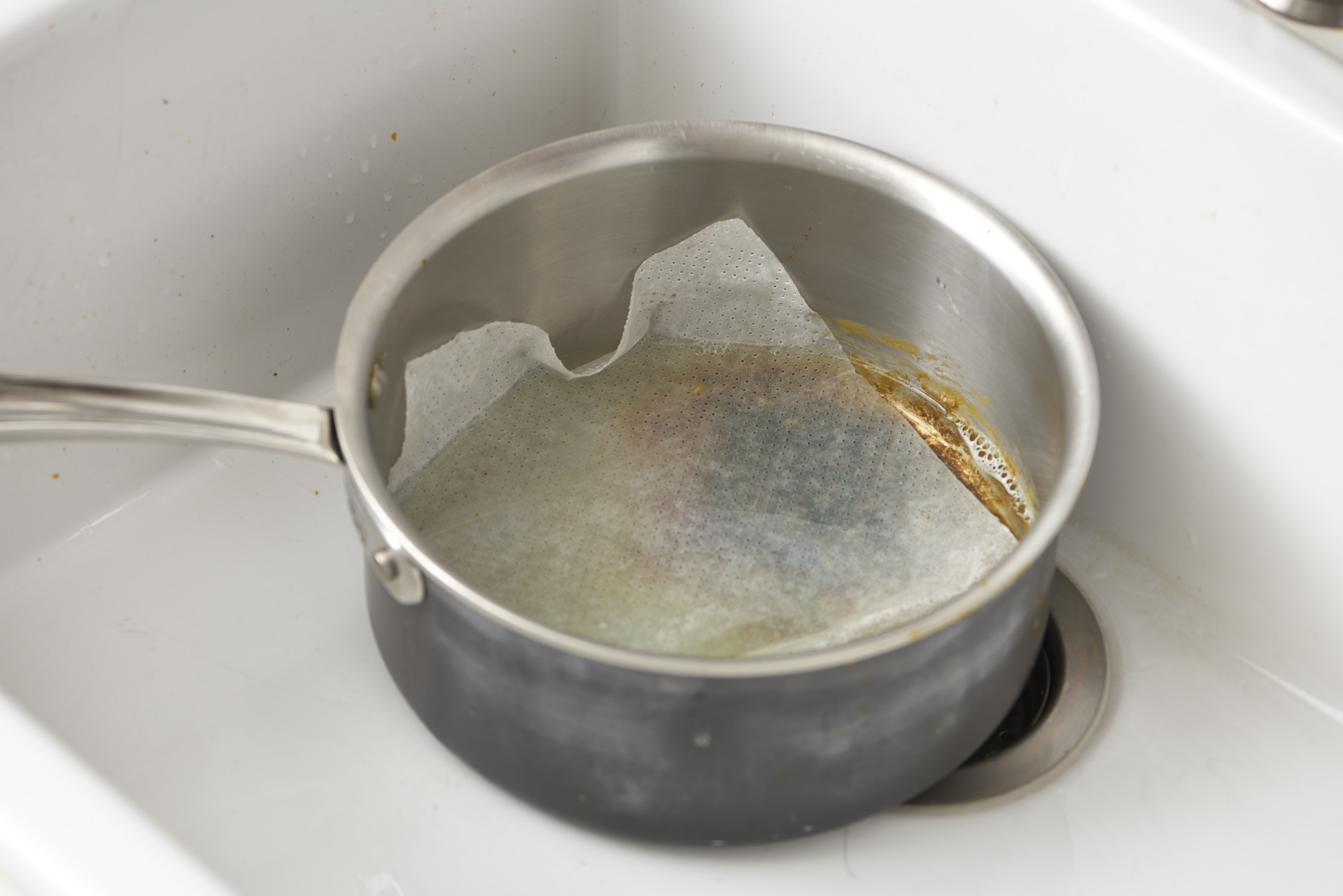 Soak your dirty dishes with a dryer sheet. Just pour warm water into the bottom of the dish, place a dryer sheet on top of the water, and allow it to soak for 15 minutes. The longer the better, so you can even leave it soaking overnight. Finally. clean the dish with a wet sponge and rinse.
Advertisement
Advertisement
Advertisement
Advertisement
Household Fact
Did you know that, on average, a woman spends between 16 and 17 hours a week doing household chores? Whether she's a woman at home or a businesswoman who has to balance work and family, the average remains about the same. While such a number of hours seems immense even for the woman at home, imagine how the businesswoman can seem to lack the time to have a life outside of her mandatory occupations? It's several hours that could be used for many other purposes that are certainly more fun, but that will also have a very positive impact on her physical and mental health.
Vacuuming or watching a TV show?

Dusting all the furniture in the house or having a drink with friends?

Washing dishes or spending time with family?
The choice is pretty obvious…Thanks to our tips and tricks articles, you'll be able to save a lot of time on housework and enjoy more the good things in life!