These Supermarket Foods Are Like Throwing Money In The Garbage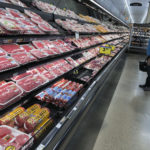 Advertisements
Oh, the convenience of grabbing one of those pre-made salads or sandwiches to munch on during your lunch break. One of the biggest reasons that these items sell so well is due to the ease of consuming them or preparing them. Pre-cut hamburger patties are so easy to pick up and throw on the grill when you get home, but these products also come at a higher price.
The amount of labor and resources used to pre-make items is much higher than the ingredients of the items alone. If you are interested in purchasing a parfait, for example, you could purchase the ingredients alone and make multiple parfaits for close to the price of one pre-made parfait. These kinds of items usually cost 370% more just due to their convenience interests. We recommend just making these items yourself, and if it is too much, you can always freeze them so they don't go bad.
Advertisements
Advertisements
Who doesn't love going to the bakery section of their supermarket? I mean, the smells alone will make your day! It's hard to resist the urge to just buy every item in the display case. Even though you are excited about your cupcake or loaf of bread that you just purchased, your wallet may not be.
Why not make the investment to buy cupcake tins, mixing bowls, measuring cups, and other required products that will allow you to make all the cupcakes that you desire? It seems scary baking cupcakes yourself, but it's not as hard as you might think. Plus, you will save money in the long run when you don't have to purchase an overpriced cupcake when you can make them yourself.
Advertisements
Advertisements
In the United States, it is common practice to purchase a pack of bottled water each time you make your supermarket trip. It is so easy to just grab a bottle as you are making your way out of the door or to have it on your nightstand for your late-night thirst quenches.
Your time and money could be put to better use with a water dispenser or with a filter, such as Brita filters. Plastic water bottles are harming the earth, and with a water filter, you won't have to worry about that anymore. You can fill your pitcher or personal bottle with water and when you pour it into a glass, it will have filtered out any minerals or other toxins that hide within. It's a win-win!
Advertisements
Advertisements
College students and athletes around, pay attention to this one! The amount of money that people everywhere waste on energy drinks is absurd. I get the appeal—one energy drink has the potential to keep you up all night to study? It is literally like a miracle in a can! Maybe not so good on your health, but a miracle nonetheless.
Instead of energy drinks, try drinking some coffee or green tea with caffeine. These options are much healthier for your body and will also save you some money. Money that would be deeply sought after if you are a college student. Did you know that an 8 ounce Red Bull has the same amount of caffeine as a cup of coffee? Plus, the coffee is cheaper!
Advertisements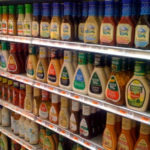 Advertisements
We all love a crisp and refreshing salad with the perfect dressing to go along with it. Caesar salad is one of the most popular salads of choice. But did you know that salad dressing made by manufacturers can actually contain preservatives that could potentially be harmful to your body? Instead of wasting your money buying salad dressings from the supermarket, try making them yourself!
Here are some ingredients to use for a healthy salad dressing: olive oil, garlic, lemon juice or vinegar, dijon mustard, sea salt, and black pepper. Obviously, going with these ingredients, your salad dressing would result in a more tangy taste. If you prefer something sweet or something more savory, you can do some digging of your own! The options are endless and will save you money by making them yourself.
Advertisements
Advertisements
It's basically a sin to prepare food and leave out the spices. I mean, who wants to eat bland food? That sounds terrifying. And, if you were the person who made the food, I'm pretty sure you would be humiliated at the fact that people can't enjoy what you've created because it has no taste. To fix that issue, people use spices! When you are strolling through the supermarket aisles, you can typically find a plethora of spices to use at your disposal.
Purchasing a container of spices is usually not cheap, but there are alternatives! For one, instead of buying spices at a supermarket, it would be better for you to purchase them from a wholesaler, such as Costco or Sams Club. You can buy your favorite spices in bulk for the cost of one puny container from the supermarket, and it will save you money in the long run. Another alternative is to grow them yourself! It's super easy and one of the most efficient ways to have spices at your disposal.
Advertisements
Advertisements
If you have children or you bring your lunch to work, these snack packs are the perfect way to have portion control and easy-to-grab snacks. But these snack packs are overpriced for their actual value. A better use for your money would be to just purchase the snack in its regular size, or in bulk, and repackage it yourself.
If you choose to go this route, you might have to spend more time actually packaging the product instead of just purchasing it as it. But when you buy the snack packs, you are actually wasting your money. Plus, this way, you can choose exactly what you want. Some variety of snack packs have choices that people don't like and won't eat, so this way you won't have to waste anything.
Advertisements
Advertisements
This is a product that you are paying a portion of to the convenience factor. Frozen veggies are so easy to grab from the freezer aisle and store at home with no problems, but the cost of these products starts to add up quickly.
A better option for vegetables would be for you to purchase them fresh, instead of frozen. Most people purchase frozen vegetables so they can use them later on and they won't go bad, but you can still freeze fresh vegetables and save money at the same time. All you have to do is coat your clean, fresh veggies in a layer of olive oil. After that, add spices of your choosing and bake them in the oven. Then, you can freeze them! It's like you purchased them directly from the supermarket itself!
Advertisements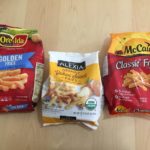 Advertisements
We all crave a good side of french fries every once in a while. Purchasing frozen ones from the supermarket makes it easy to store them and pull them out for when you are having those cravings. When you cook the frozen ones, they never taste as good as they do if they are fresh.
Instead, try taking an extra 15 minutes to prepare them fresh instead of using frozen ones. It's easier than you think! You can slice as many potatoes as you think you'll need with a knife or with an actual potato slicer. You will then coat the slices with olive oil and stick them in the oven until they are golden brown. The baking time is pretty much the same for fresh french fries as it is for frozen ones, but they taste so much better and will save you money!
Advertisements
Advertisements
For some people, you can't have a meal if it doesn't have cheese on it. So, they purchase a lot of shredded cheese to add to every meal that they consume. What they may not realize is that they could be throwing money away by purchasing these pre-made shredded cheese products.
As with a lot of products in the supermarket, you are paying a convenience fee. That is also true for shredded cheese packages. Some people just do not want to take time out of their day to shred cheese themselves, but it is actually quite easy to do. You can purchase a fresh block of cheese from the supermarket and a cheese grater. It takes less than 5 minutes to shred as much cheese as your heart desires!
Advertisements
Advertisements
Some meals just go better paired with salsa! Whether you are more of a mild person or a spicy person, there are so many options to choose from! Many people opt to use salsa as a dip for tortilla chips, or they use it as a topping on tacos or burritos. Whatever you choose to use it on, it probably tastes delicious added to it. But purchasing pre-made salsa from the supermarket may be costing you extra money.
Instead of purchasing it already made, why not make it yourself? You can grab fresh ingredients to make the salsa taste even better! What you'll need are some tomatoes, chili peppers or jalapenos, onion, cilantro, garlic, lime juice, and any other spices that you desire. You will need to dice your tomatoes, onions, and peppers—and when you use your own ingredients, you can use as little or as much as you'd like! Making salsa yourself will help you save money and create the perfect dip with all the ingredients that you love.
Advertisements
Advertisements
Many recipes will call for you to use a certain amount of chicken stock. The common types of recipes that require this ingredient are soups and stews. Chicken stock is just bone broth that has come from simmering the bone in water or wine. It is actually pretty easy to make yourself, and will save you money in the long run!
There are multiple ways that you can make chicken stock at home, but here is the most common. First, you will need leftover bones from a large cooked or raw chicken, or you can use the bones from two rotisserie chickens. You will add these bones to a large pot. Next, you will add one celery rib, one diced onion, one diced carrot, and one bunch of parsley. You will add all of these ingredients to the pot of bones and cover them with water. Bring this pot to a boil and then let it simmer for four hours. And voilà! Now you have homemade chicken stock.
Advertisements
Advertisements
It's difficult to enjoy a salad without croutons added into the mix, so most people will opt to purchase an already made package of them while they are in the supermarket. But did you know that if you have a stale loaf of bread sitting at home, you can use that to make your own croutons? That way, you won't be wasting money purchasing a new product, and you won't have to throw an old one away!
Instead of throwing your stale loaf of bread away, here is how you can repurpose that and make it into croutons. All that you will need is the bread, olive oil, and a seasoning of your choice! Some people choose to use Italian seasoning and parmesan cheese, but it is totally up to you. You will need to slice the bread and toss it with olive oil. Then, spread the diced bread over a baking sheet and sprinkle your seasoning on top. Now, you just bake it until they are crispy!
Advertisements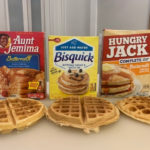 Advertisements
Bisquick Pancake and Baking Mix is a staple in most kitchens, but how much are you really getting for your buck? When measured against other baking products on the market, Bisquick can be an expensive option. For example, you can purchase all the ingredients you need for half the price. Not to mention all of those extra additives that make Bisquick different from just flour, sugar and salt!
You may pay up to 27 cents more per ounce of what you could make yourself. To make your own pancake mix, all you would need is flour, baking powder, baking soda, sugar, and salt. It is literally that simple. When you are ready to prepare pancakes, use your mixed ingredients and add an egg and milk as needed. Plus, making pancakes takes around 15 minutes, including the time it takes to mix your ingredients together. And, you are saving money!
Advertisements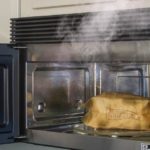 Advertisements
What is movie night without popcorn? It's blasphemy if you ask us. Popcorn is a popular snack of choice when it comes to a relaxing night in with the family to watch movies together. So, most households will keep microwave popcorn in their pantries for these kinds of events. It is quick and convenient to grab a box while you make your supermarket trip.
Instead of purchasing popcorn that you prepare in the microwave, you can save money by purchasing the ingredients separately. All you would need to buy is popcorn kernels, extra virgin olive oil, and salt to taste. To prepare the popcorn, place the ingredients in a pot and mix them around a little. Place the pot on top of the stove and shake it around. Let the kernels heat up and watch the magic happen! Popcorn made this way tastes so much better and has fewer preservatives than microwave popcorn does.
Advertisements
Advertisements
You're probably thinking to yourself, "Why would I buy whole beans at the grocery store when coffee shops are so much cheaper?" But before you pay for that expensive brew in a fancy café, check out what your local big-box supply retailer has to offer instead. Yes, they might cost less per cup than some other places, but those gourmet tastes? That's all thanks to buying premium roasted arabica beans directly from farmers who specialize just as much (if not more) in farming quality coffees than most commercial roasters do here in America!
It will save you money, in the long run, to purchase the beans and grind them yourself. Plus, it's easy to do! Once you grind your coffee beans, you can then use those grounds in a French Press or a reusable K-Cup! And you get the added satisfaction of accomplishing something by yourself. Plus, your home will smell like a coffee shop!
Advertisements
Advertisements
Energy bars are the perfect way to get a source of nutrients when you are in a bind. They are easy to carry and quick to eat, but they probably aren't as healthy as you would think. For example, candy bars have around 27 grams of sugar, and energy bars have around 21 grams of sugar—so there isn't exactly a huge difference. While some energy bars claim to have only natural ingredients, you can never truly be sure of what is in there.
But there is an easy way to fix that: make them yourself! Making your own energy bars is simple. While there are hundreds of recipes that you can find online, here is one that we recommend. The ingredients that you will need are oats, almond butter, coconut oil, honey, almonds, and dried fruits of your choosing. Just mix all of these ingredients together and you will have your own energy bars that cost just a fraction of the price!
Advertisements
Advertisements
When you are planning meals for the upcoming week, it's easy to think of quick recipes that include pasta. And what goes perfectly with pasta? Marinara sauce! Spaghetti and meatballs are typical meals that you can find in households across America, but how much money could you be saving if you made the marinara sauce yourself? Quite a bit, actually.
Making marinara sauce isn't as scary as you may think it is. The ingredients are simple—crushed tomatoes, onions, garlic, olive oil, and the spices of your choosing. Typically, this sauce is made with oregano, red pepper flakes, and salt, but the spices that you use are completely up to you! To prepare the sauce, you will need to combine all the ingredients in a pot or pan and let it come to a simmer. Obviously, there are more detailed steps out there, but that's the gist of the process!
Advertisements
Advertisements
When you have had a rough or emotional day, it is usually safe to assume that you will be stopping by the grocery store to pick up your favorite pint of ice cream to drown your sorrows. For someone whose vice is ice cream, this can become pretty costly, but it's something that they need to have to be able to forget about the events of the day.
Instead of purchasing name-brand ice cream, try tasting the generic brand first. In most supermarkets, the generic brand costs significantly lower than the name brand. Since you are saving money by purchasing the less expensive option, you can use that money elsewhere; like toppings, for example. And when you purchase toppings separately, you can save those for the next time you have an emotional breakdown and need to relax with a bowl of ice cream.
Advertisements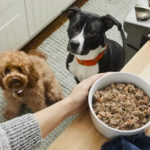 Advertisements
It is so easy to purchase a new toy or some treats for your pet while you are already in the grocery store, but are those items actually worth it? Have you ever looked at the ingredients that actually go into your pet's food? For example, there has been a huge controversy over the brand "Ol Roy" and the ingredients of their pet food.
Specifically, they would use menadione, which is a form of Vitamin K that is linked to liver toxicity in your dog or cat. It is much safer to visit an actual pet store with professionals who can answer any questions you have about the ingredients of pet food. Established pet stores, like Petco, are able to make sure that every brand they carry is safe and healthy for your pets. Plus, they have a plethora of toys and treats for you to choose from as well. As always, it is important for you to consider your pet's health and what kind of ingredients they are able to tolerate in a safe way.
Advertisements