You Can Survive Without Groceries If You Have These Non-Perishable Foods In Your Pantry!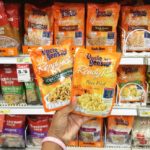 Advertisements
Rice is a staple that you should always have in your pantry. It's perfect for being both economical and versatile. There are many types of rice for every kind of recipe. Wild grain rice can dress up a meal while white rice would be just right for an Asian dish.
You could buy boil-in-a-bag rice to simplify and speed up cooking time. We love it because you can cook up a batch at the beginning of the week and incorporate it into multiple meals throughout the week. You'd be smart to add rice to your next grocery list.
Advertisements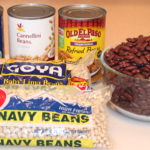 Advertisements
Beans are a great item to always have on hand in your kitchen. Both canned or dried beans work well. One reason they're so good is they're packed with nutrients that are so healthy for your body like potassium, zinc, iron, magnesium, folate, and vitamin B6, just to name a few. 
They're full of protein and fiber, which can help keep you regular. The options are endless when it comes to the different types of meals you can make with beans. They also typically have a long shelf life so you can get a lot of bang for your buck.  
Advertisements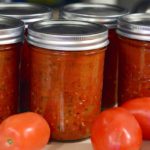 Advertisements
One unexpected item you should add to your pantry is pasta sauce. Not only can you make a big batch of spaghetti, but it would make the perfect base for soup or a pot of chili. They often have a far-reaching expiration date, so they'll last a long time on the shelf until you need to use it. 
You may not think of tomato sauce as being healthy, but it's actually really good for you and can provide fiber, Vitamin K, Vitamin B6, and Magnesium. It's also an excellent source of Vitamin A, Vitamin C, Vitamin E, and Potassium. 
Advertisements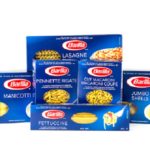 Advertisements
You'd be wise to add dried pasta to your pantry if you're looking for non-perishable items. It's one of those food items that can sit on the shelf for some time and be there just when you need to toss together a quick dish. 
Plus, there are so many varieties of pasta available that you could make anything from lasagna to goulash. Not to mention that pasta is a carbohydrate that can give you glucose, which is good for your brain. It's also low in sodium, which is good for your heart. 
Advertisements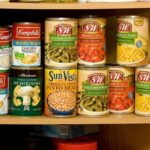 Advertisements
Canned vegetables are essential to having a well-stocked pantry. They're affordable and often have a long shelf life, so they are perfect when it comes to collecting non-perishable items. Grab up an assortment of veggies like green beans, corn, mushrooms, or carrots. The options are endless. 
You can make anything from side-dishes to adding veggies to your favorite soup. Either way, canned vegetables are a super healthy option that can provide your body with much-needed nutrients. It's important to have these options at arm's length if you won't be able to get to the grocery store for a bit.
Advertisements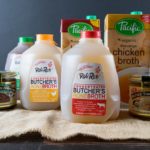 Advertisements
If you're looking to build a pantry that could get you through a pandemic or other emergency, then there are a few items that must be included. Be sure to add broths and stock to your grocery list. These simple ingredients can go a long way when it comes to preparing different types of dishes. 
You'll want plenty of options to choose from and these two products could be a great base to build several recipes, from soups to casseroles. You'll be so glad to have stock or broth in your cabinet. They often can last a long time on the shelf. 
Advertisements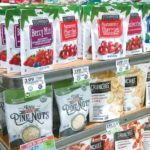 Advertisements
Looking to add some basic items to your pantry that have a long shelf life? If so, consider stocking up on dried fruits. From banana chips to dried apricots, there are so many yummy options to choose from.
Not only can you toss a handful in your mouth for a quick snack, but they have amazing health benefits. They contain plenty of fiber and can be an excellent source of antioxidants, which is great for your digestive health. Raisins or dried pineapple can also be a tasty addition to homemade trail mix. 
Advertisements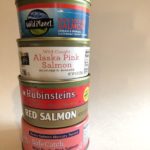 Advertisements
When it comes to building a pantry that will last, one item you should grab is canned fish. Don't just fetch tuna, though. There are a ton of options to choose from, like canned salmon or sardines. These non-perishable fish items can come in handy when it comes to preparing meals.
Fish is also good for your body in so many ways. It's a wonderful dietary source of vitamin D and can help lower the risk of heart attacks and strokes. Not only that, but consuming fish can boost your brain health and help ward off depression, which is so important. 
Advertisements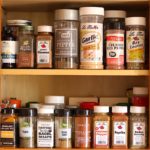 Advertisements
It can be boring to cook at home, day after day. That's why you should do yourself a favor and include spices and seasonings when building up your food storage items. Start off by adding common spices to your list like salt, pepper, garlic powder, or chili powder. These basic flavors will enhance any dish. 
Why not expand your palate and go for seasonings that you normally wouldn't buy? Chinese 5 Spice, Cajun Seasoning, or Tabasco sauce can inject a bit of excitement into your dishes. You'll be so glad that you added new flavors to your pantry. 
Advertisements
10

Powdered Or Evaporated Milk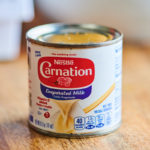 Advertisements
If you're hoping to prep your kitchen for an emergency, then make it a point to include powdered or evaporated milk to your supplies. There are so many other foods that can be made with powdered milk like yogurt, sour cream, or cream cheese. This addition can offer you plenty of options. 
Milk is also an important source of Calcium and Vitamin D, which is good for building strong bones. Besides the positive effects milk can have on your body, you'll need it to mix with cereal or to put in your coffee. It's a practical item to have on hand. 
Advertisements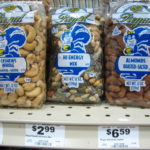 Advertisements
Nuts are another smart item to include in your emergency stockpile. They're great because there are so many varieties like almonds, walnuts, or cashews, just to name a few. We like them because they have a long shelf life. Here's a tip: nuts that are still in the shell will stay fresh longer. 
You can use them in many dishes, and they also make a satisfying snack. If you're a health nut, then you'll love having them in stock because they're loaded with antioxidants and can help lower your cholesterol. 
Advertisements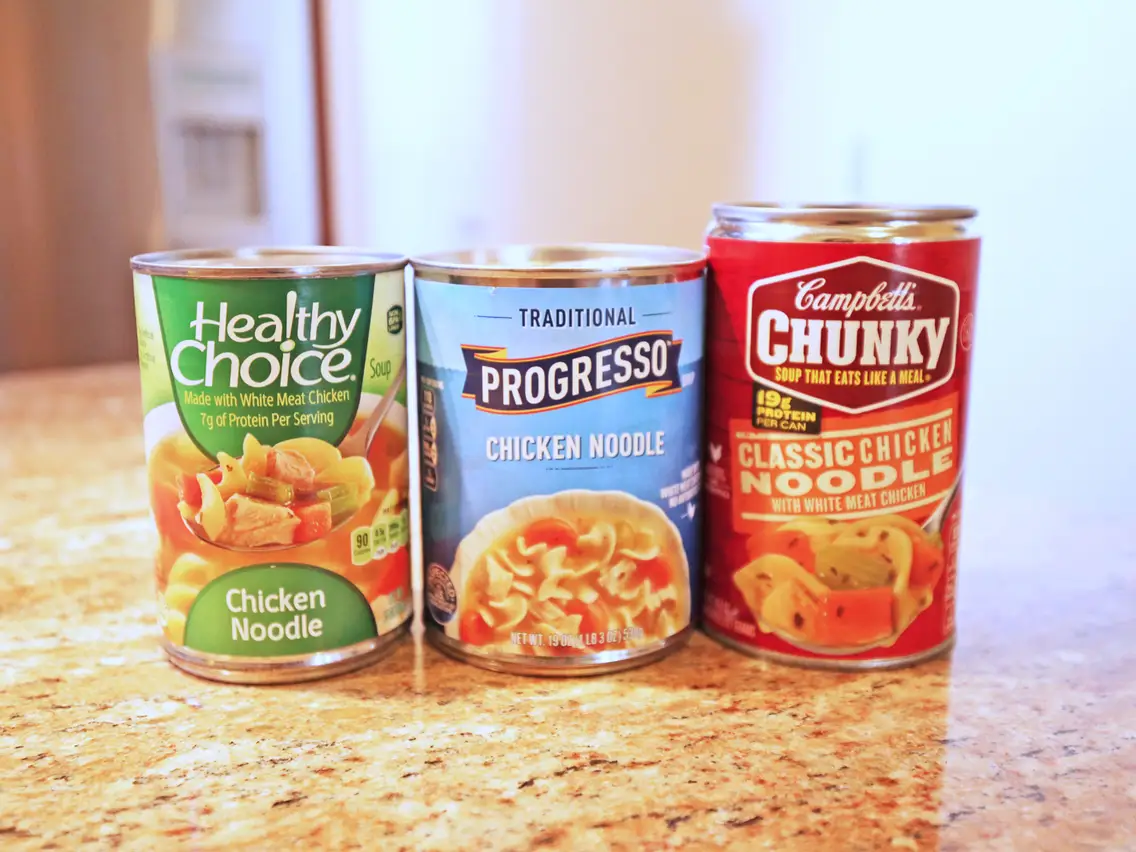 Advertisements
One essential item that you should have in your kitchen when preparing for an emergency is canned soup. They're easy to store and can often sit on the shelf for extended amounts of time without going bad. We love that it can offer a full meal in a can, as many soups have meats and vegetables in them.
You can also use them in casseroles or to make a stew, so it's a versatile food option. Not to mention that most soups are packed with nutrients. It's a healthy option that can be comforting as well. 
Advertisements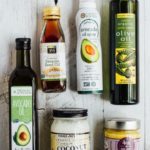 Advertisements
Cooking oils are a fundamental element of every preppers kitchen. If you're looking to have everything you need to be sustained for an extended amount of time, then you need to include this item. There are several oils to choose from that serve different purposes. 
Olive oil is a good option as its rich in healthy monounsaturated fats and contains large amounts of antioxidants. Peanut oil is perfect if you want to deep fry foods. Either way, it's smart to have several cooking oils available. Be sure to grab cooking spray as well because it's so easy and convenient to use. 
Advertisements
14

Canned Meats And Poultry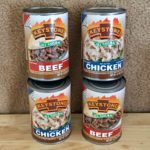 Advertisements
You'll want to add plenty of protein to your pantry when building a stockpile of food. An excellent addition would be canned meat and poultry. Much like the canned fish, these items can serve in a pinch when fresh food isn't the best option. They also have a long shelf life so you get more bang for your buck. 
We love that canned meat can serve as a main dish or add filler to soups and casseroles. Spam is another viable option when you have a hankering for cooked pork products. Canned meat is a handy option. 
Advertisements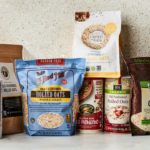 Advertisements
Oats and grains are a must-have pantry staple. These ingredients are not only good candidates for long-term food storage, but they're also an impressive source of nutrients. They're a substantial source of protein, dietary fiber, and vitamin B6.
Oats are also filling so you can satisfy your tummy for very little money. We love them because they're so diverse and can be used in many baking recipes. Instant oatmeal is a convenient option that can save on cooking time. This staple will go a long way in the kitchen.
Advertisements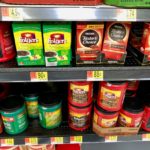 Advertisements
Many people consider coffee to be a necessity for survival. Caffeine can give you a burst of energy and help you stay alert during an emergency. You should definitely keep a supply of coffee and tea in your pantry. Instant coffee's packaging has a longer shelf life and is easily stored. 
Having a cup of coffee or tea can boost your morale and increase your mental alertness. You can also purchase coffee beans and a grinder if you prefer to drink fresh coffee. Either way, these beverages are a great addition to your stockpile.
Advertisements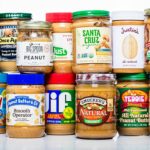 Advertisements
Another powerhouse ingredient you need in your kitchen is peanut butter. It's packed with protein, and it's another long-lasting food. It's perfect to eat on its own, just a grab a spoon for a quick "pick me up" snack. We love how versatile it is. You can make a sandwich or spread it on celery sticks.
If you're not a fan of peanuts or have an allergy, then there are plenty of other kinds of nut butter available, like almond butter or pistachio butter. Whatever your taste is, nut butters are a yummy staple that can be incorporated into several dishes.
Advertisements
Bottled Water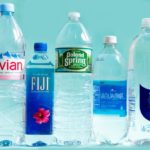 Advertisements
Perhaps the most important thing you need to add to your emergency pantry is bottled water. Clean drinking water is essential to life, so you'd be wise to have some on hand. Just be sure to store them in the original container to keep it fresh. Monitor expiration dates to ensure that you have an up-to-date supply.
You may find yourself without a source of clean water, so stock up. We can use bottled water in so many ways. Health officials advise that you have at least 3 days' worth of water with a gallon per person, per day.  
Advertisements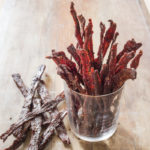 Advertisements
We couldn't have a list of emergency non-perishable foods without including jerky. They're an excellent source of protein, and the packaging is perfect for food storage. There are plenty of flavors available from beef to turkey jerky, so you can have a variety on hand. Jerky is a long-lasting item that is low in fat. 
You could even dehydrate your own meat if you prefer to prep your own. It's fairly simple to make in the oven, but it might be a smart idea to purchase a food dehydrator so you can also make dried fruits at home. 
Advertisements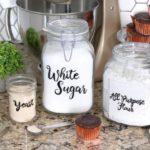 Advertisements
Long-lasting ingredients are central when it comes to having a well-stocked kitchen. It pays to be purposeful and pick items that can serve you well over time. Smart shoppers fill their pantry with baking goods. Items like flour, sugar, or yeast, which can provide you with several options. 
From baking bread to whipping up a batch of cookies, you'll be so happy to have all that you might need to bake whatever your heart desires. Baking can be a stress reliever, and your family will appreciate the homemade treats. That's a win/win in our book. 
Advertisements