The Best and Worst Bargains at Sam's Club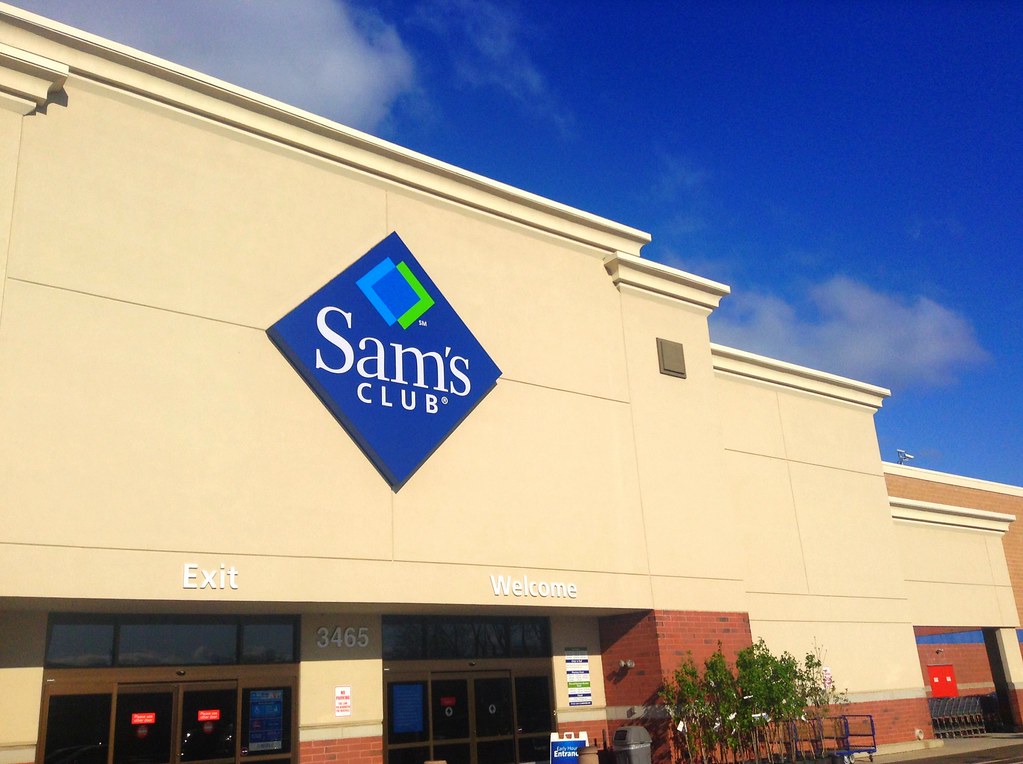 Looking for bargains at Sam's Club? Take a look at items you should buy from this bulk retailer, as well as products you should get somewhere else.
As a bulk retailer, Sam's Club seems like the perfect place to shop when you want to stock up on essentials and save a little cash in the process. Sam's Club stores can be found all over America, offering deals and discounts on hundreds of items. While many Sam's Club products are available at a budget-friendly price, others simply aren't the bargain you're looking for.
Are you wondering about the best and worst bargains at Sam's Club? Keep reading for items you should definitely buy from this warehouse, and others you should get somewhere else.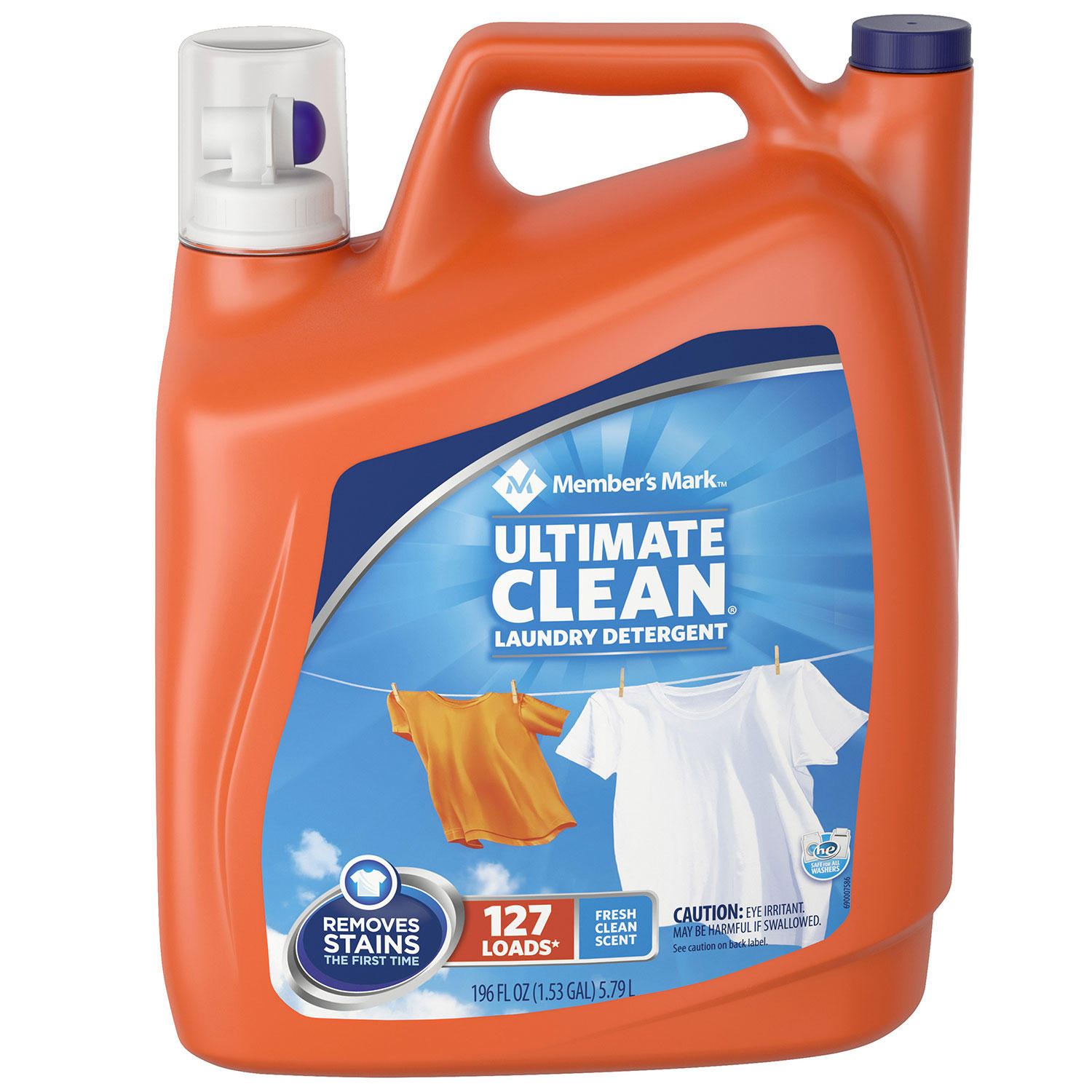 Buying detergent in bulk seems like a good idea, but it doesn't actually save you that much money. In the long run, buying detergent in bulk from Sam's Club will cost you more than simply looking for deals at your local grocery store.
While detergent often goes on sale in other stores, it's rarely available at a reduced price at Sam's Club. You may have to buy detergent more often, but you'll end up saving more money if you buy somewhere else and skip the big tubs at Sam's Club.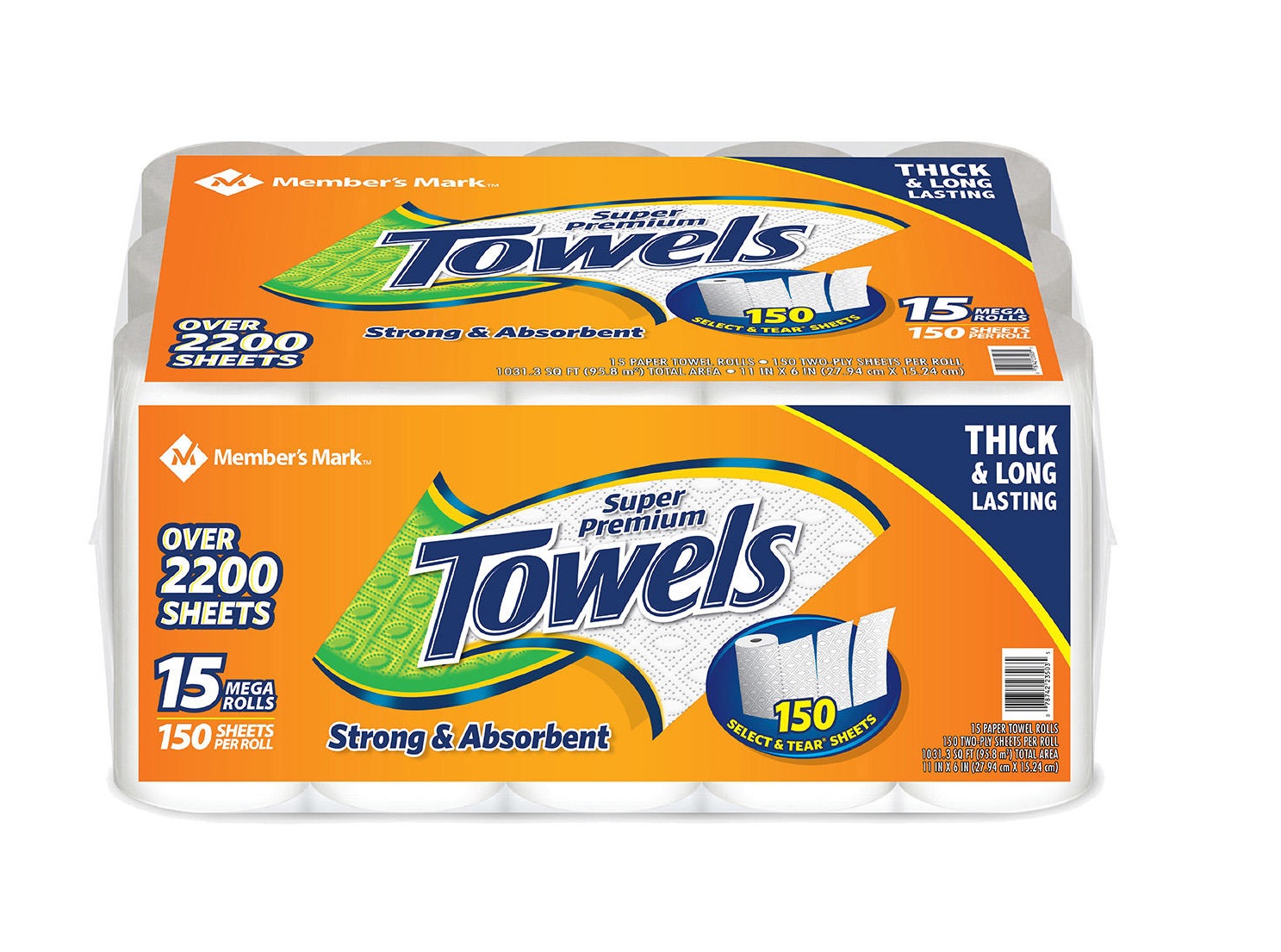 Unlike soda, buying paper towels in bulk does have an impact on your wallet. You won't get significant savings buying paper towels from Sam's Club, but you will save a few cents here and there.
Fifteen rolls of paper towels are available for around $18 at Sam's Club. In comparison, you can buy a 12-pack of paper towels for roughly $14 at Walmart. The savings won't be enough to leave you with tons of extra pocket money, but the few cents you save per roll will add up after a while. Plus, more rolls of paper towels in your home means fewer trips to the grocery store to get new packs.
3

Don't Buy: Toilet Paper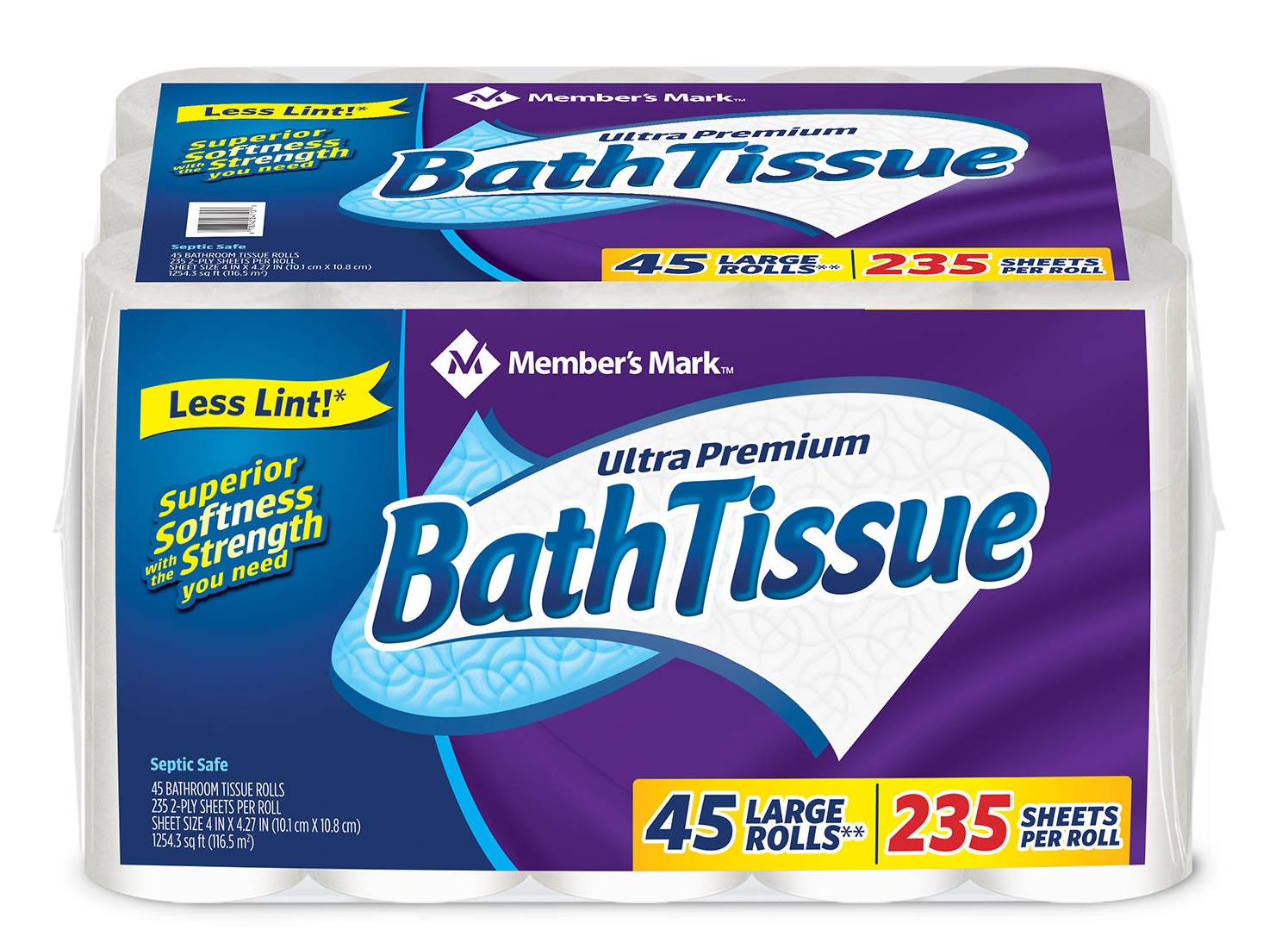 Paper towels are a must-buy at Sam's Club, but the same rule doesn't apply to toilet paper. While Sam's Club offers reasonable discounts for paper towels, their prices on toilet paper are rarely competitive.
Since toilet paper is such a necessary item, stores constantly offer big packs at reduced prices. Oftentimes, these sales easily beat the prices available at Sam's Club. If you want to conserve a little cash, look for discount deals in your local grocery store and refrain from buying one huge pack of toilet paper at Sam's Club.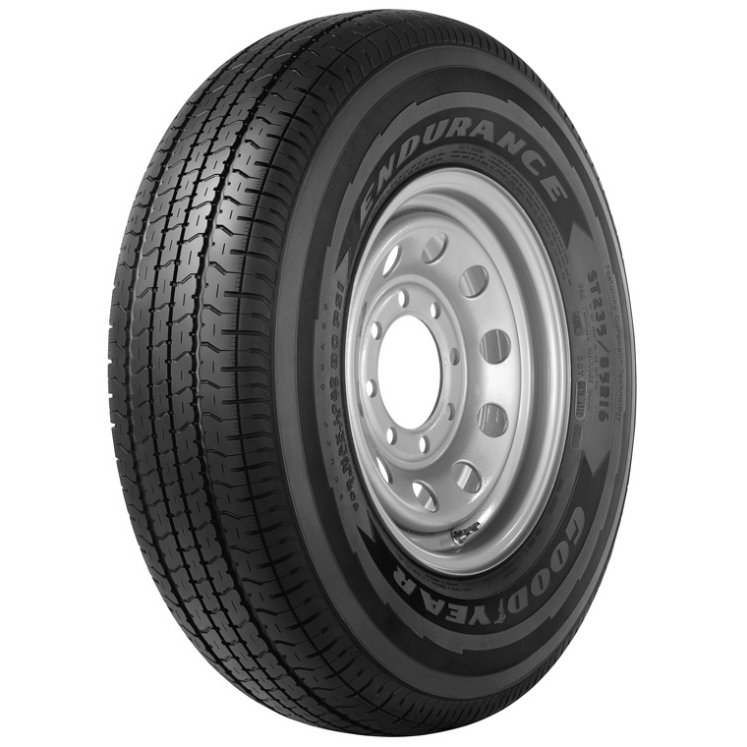 If you need a new set of tires for your car, look no further than Sam's Club. Along with their bulk items, Sam's Club also offers a huge selection of tires from many different brands. The tires are priced competitively, allowing you to choose the type that best works for your vehicle without spending an arm and a leg to update your transportation.
Plus, if you have a Sam's Club membership, you'll receive an even better price for your tires. The workers will also match the price if you happen to find cheaper tires at a competitor. There's really no way to lose when you purchase tires from Sam's Club.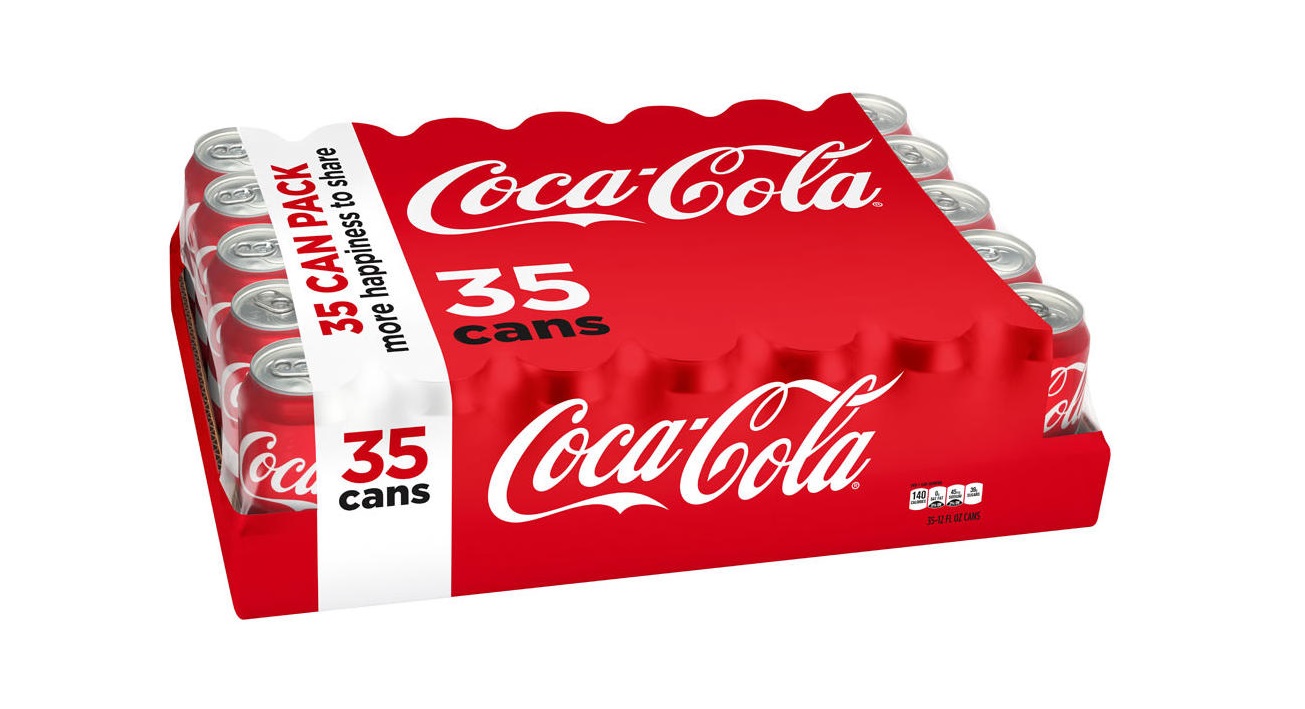 If you like to stock up on fizzy drinks in your home, it's tempting to take advantage of the bulk options available at Sam's Club. However, finance experts have said that buying sodas in bulk actually does more harm than good to your wallet.
If you buy soda in bulk from Sam's Club, you end up paying more than you would if you bought in smaller quantities from your local grocery store. You can cut down the price of your drinks even further by waiting to purchase soda until it goes on sale at a non-bulk store. Either way, it's not worth the higher price tag to buy your drinks in bulk from Sam's Club.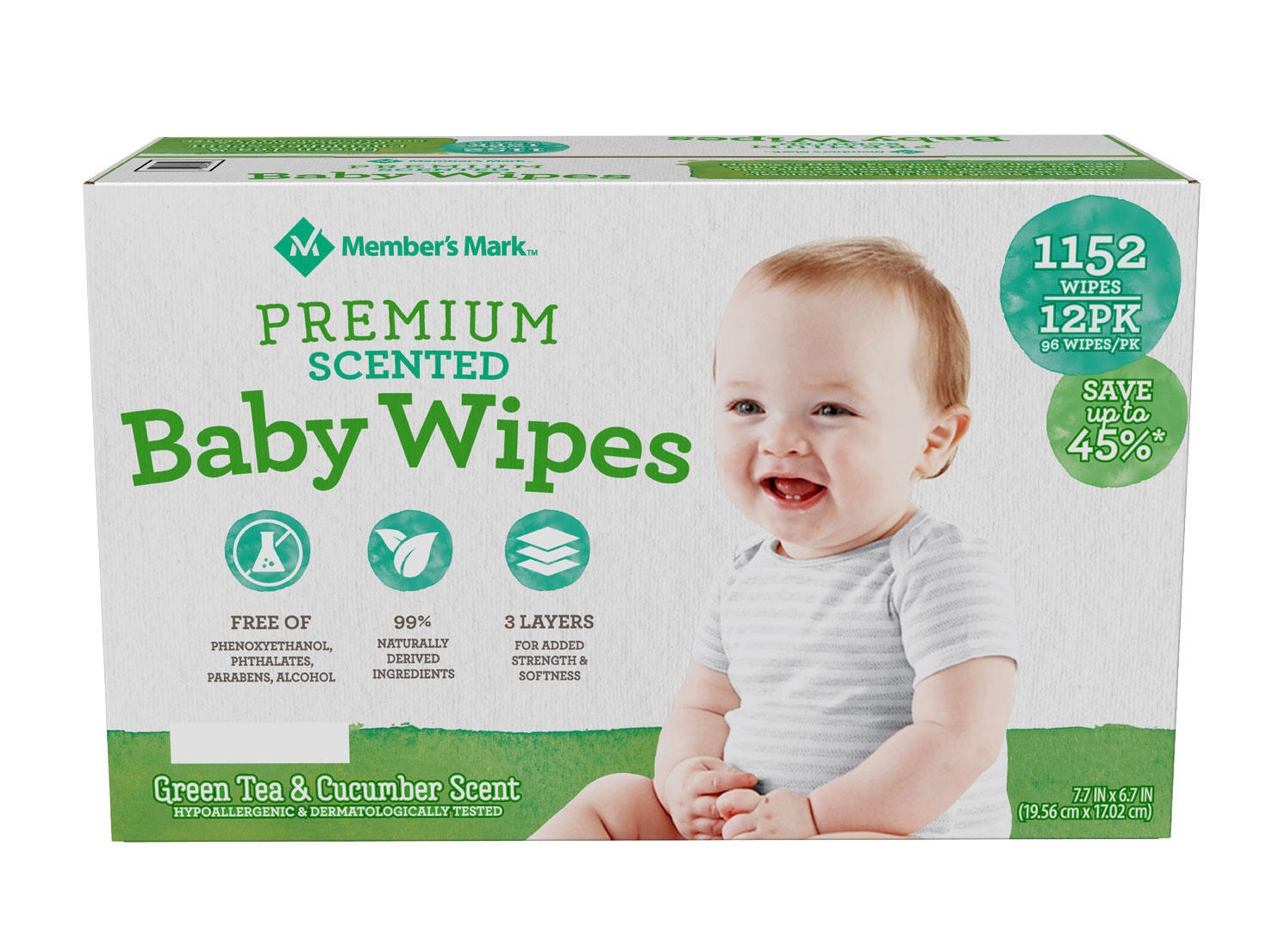 If you're a parent with a brand new baby, then you know the cost of raising a child adds up after a while. Items like diapers and baby wipes seem to disappear as soon as you buy them. But have no fear, new parents! You'll be happy to learn that buying in bulk is good for your wallet and your sanity.
Sam's Club offers a pack of 1,152 baby wipes for just $20. That breaks down to around 2 cents per wipe, which is incredibly affordable compared to some other brands. Not only will you have plenty of baby wipes to take care of your every mess, but you'll also feel a little less frustration every time you have to go out and buy a new pack.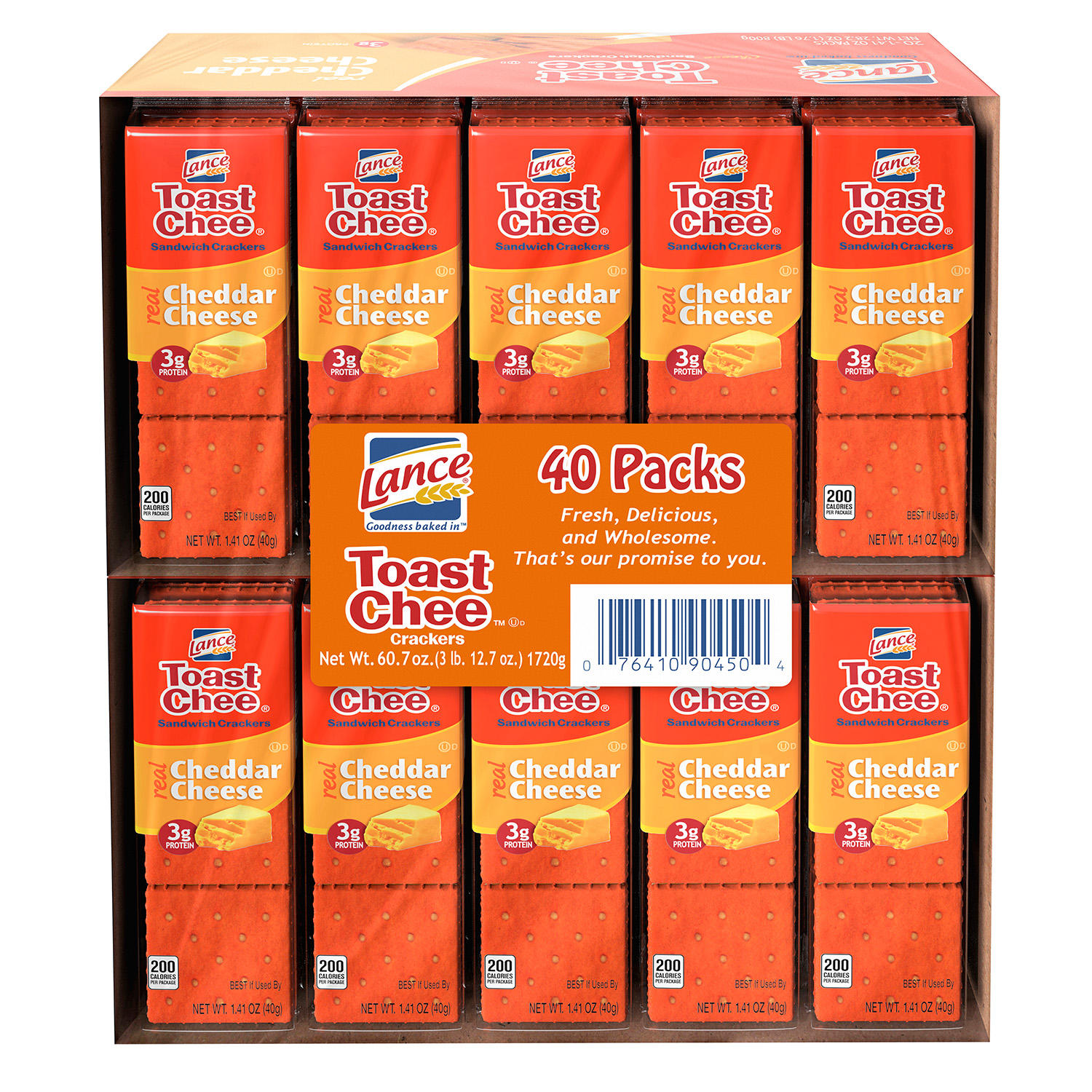 If you need to stock up on non-perishable snacks, Sam's Club is the place to go. Many of your favorite snacks are available in large quantities at a reduced cost, making both your stomach and your wallet happy.
For example, a 40-count pack of Lance crackers costs under $7 at Sam's Club, whereas a 20-count pack costs over $5 at Walmart. Stock up on all your favorite pantry items next time you go to Sam's Club. When you head to the checkout, you can relax in the knowledge that you're actually saving yourself money, even if your bill is pretty high in the moment.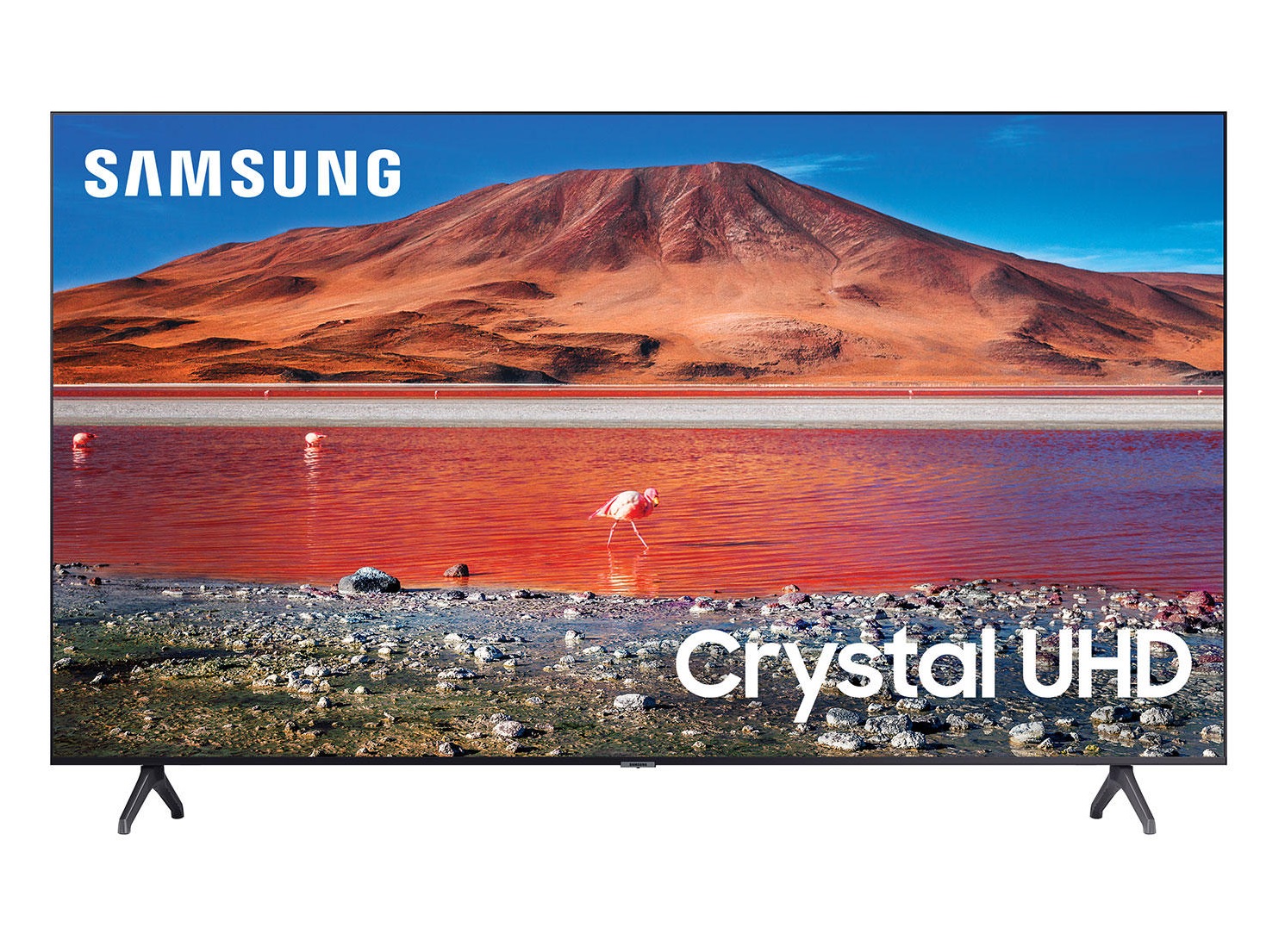 Since Sam's Club houses so many different items underneath its roof, it's easy to use the warehouse as your one-stop-shop for everything you might need. Why not grab a new TV while you complete your normal grocery shopping? Isn't that a perfect way to kill two birds with one stone?
While it might be convenient to buy your electronics from Sam's Club, it's not the most cost-effective choice. Sam's Club and other bulk retailers rarely offer the best prices on electronics. Don't bother buying your new tech at Sam's Club—you can find the same offerings somewhere else for a much better price.
9

Buy: Eggland's Best Eggs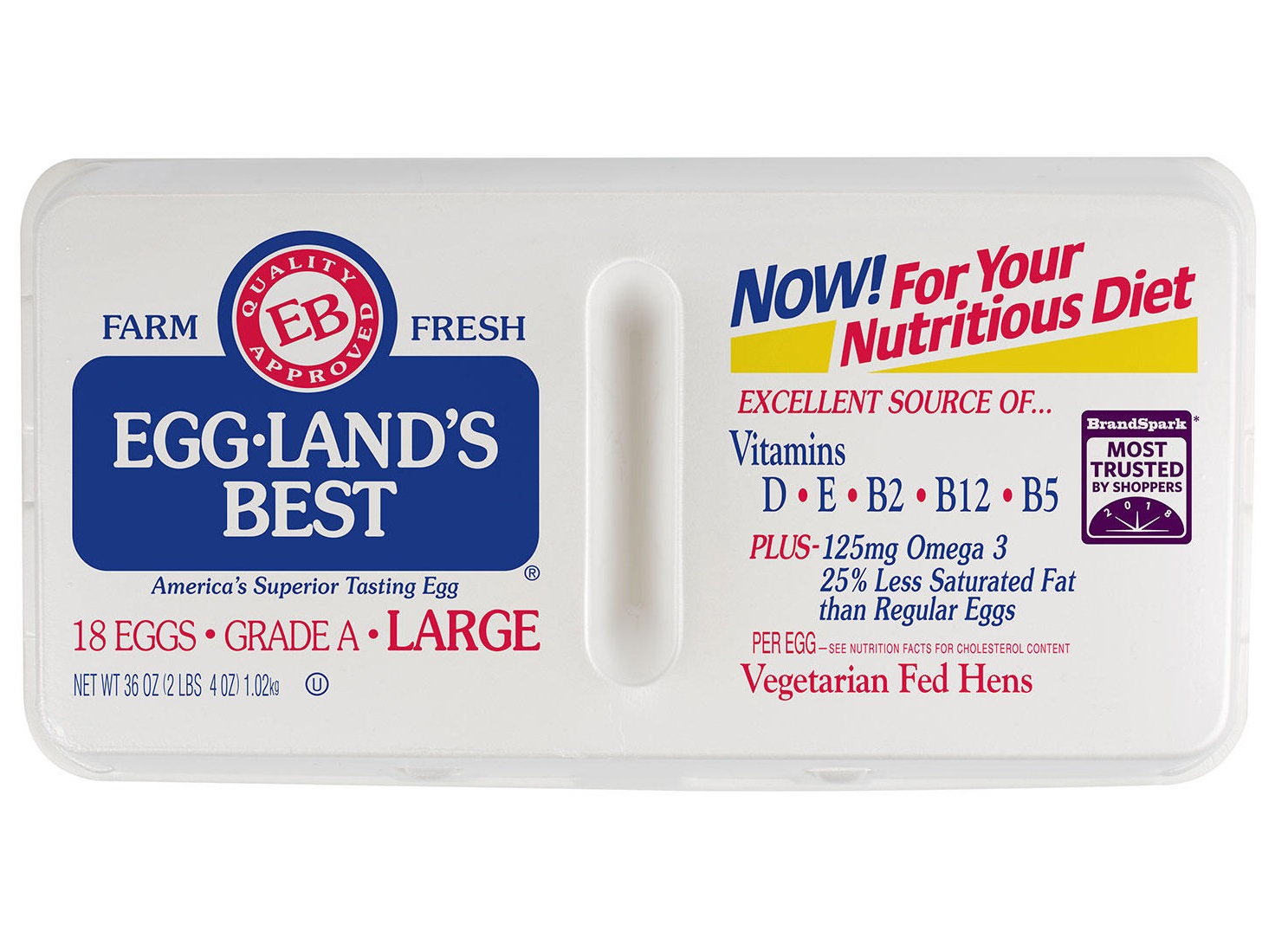 If eggs are a big part of your diet, you have to buy your favorite breakfast food from Sam's Club. But don't buy just any pack of eggs. If you really want to maximize your savings, buy Eggland's Best eggs.
An 18-count carton of these eggs is available for just over $3. That's a pretty good deal for quite a large pack of eggs. Plus, these specific eggs are rarely available at other retailers. If you like the brand, you have to get them from Sam's Club.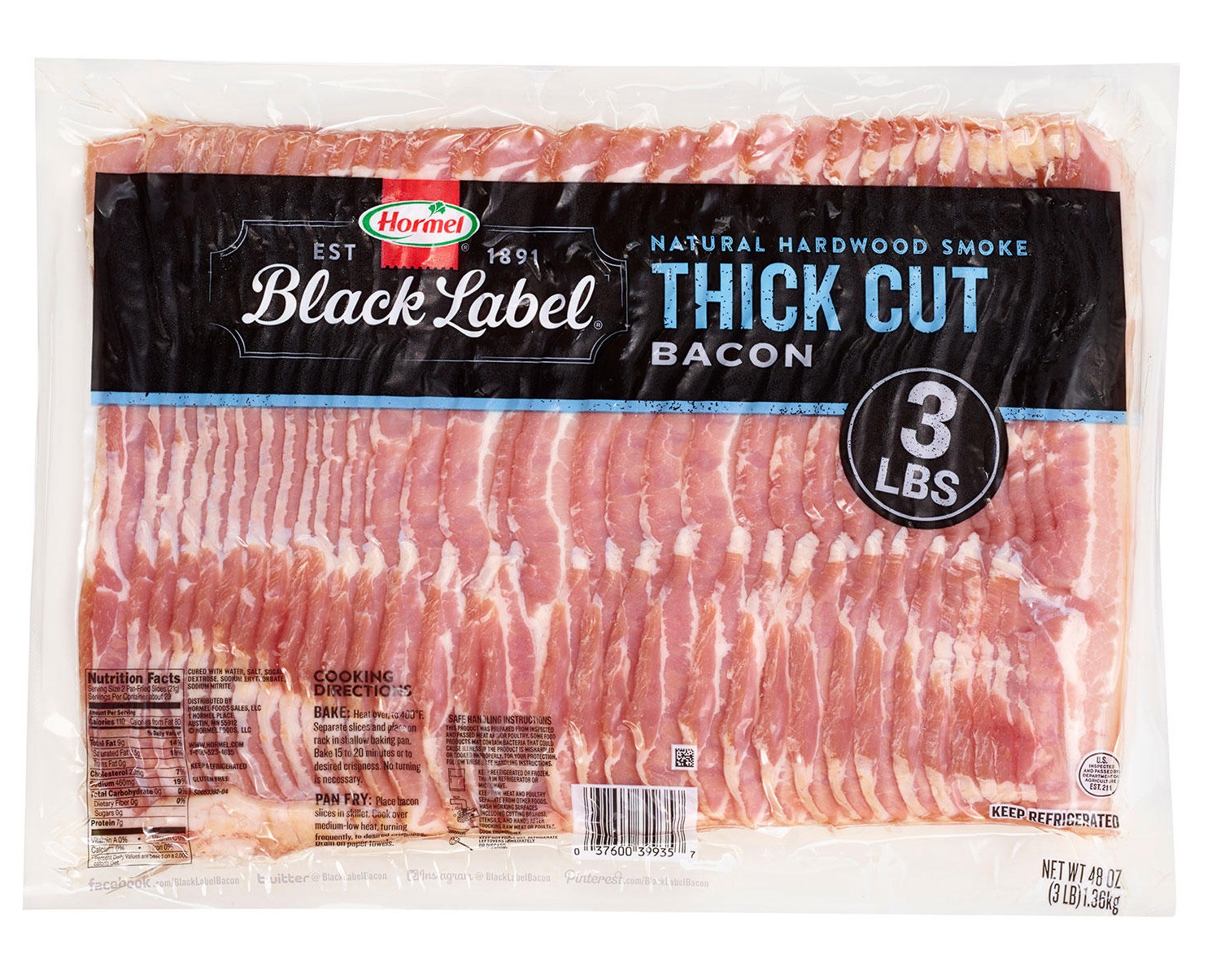 Buying your bacon in bulk can save you money, but not if you buy from Sam's Club. Finance experts found that large packets of bacon are actually less expensive at Costco than they are at Sam's Club. This is especially true if you buy the Kirkland Signature bacon.
In addition, the Kirkland Signature bacon seems to be of better quality than the Sam's Club bacon. The strips crisp up nicely and the flavor is more enjoyable than its Sam's Club counterpart.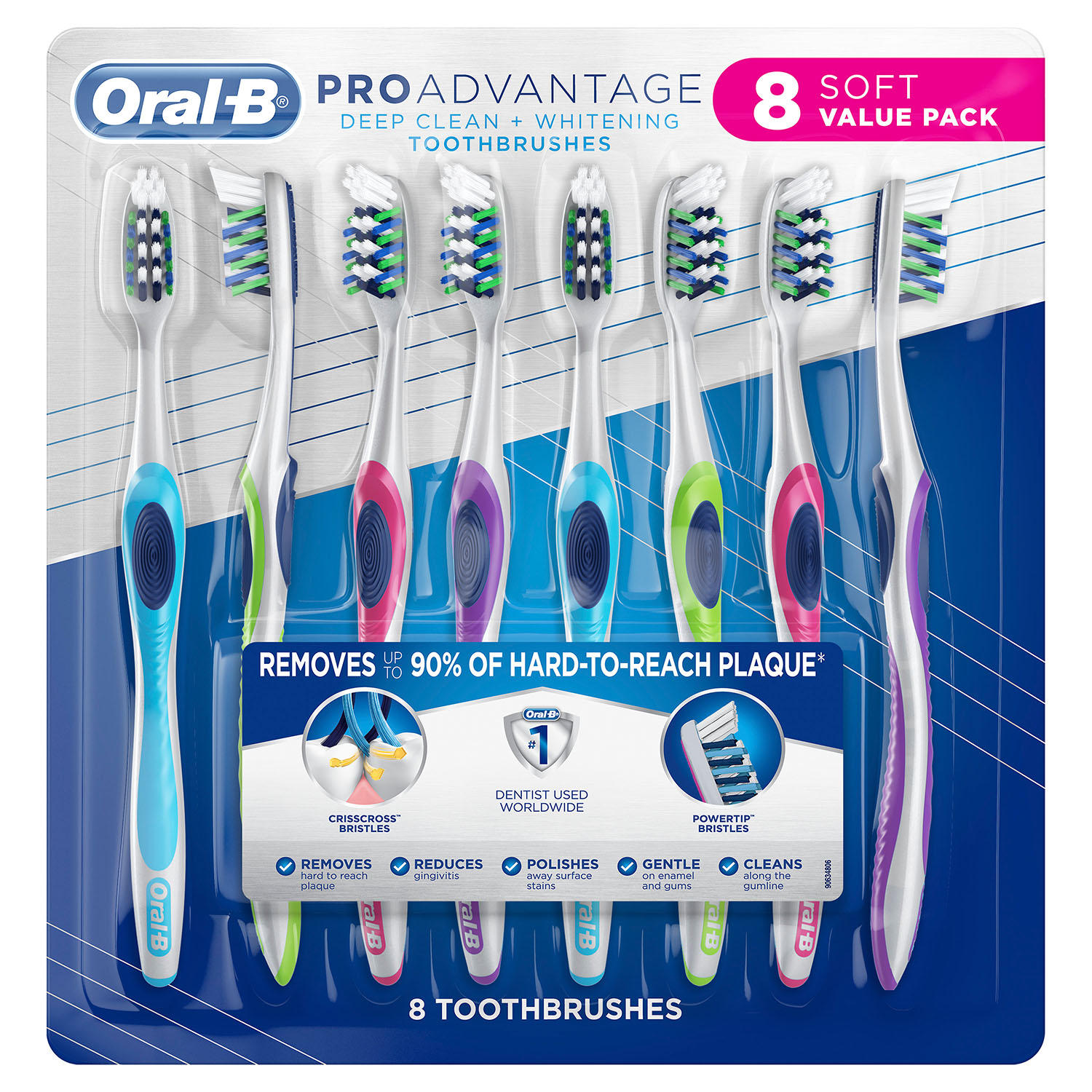 If you're not looking for fancy brushes for your teeth, you can save quite a bit of money by shopping at Sam's Club. One pack of eight toothbrushes costs only about $12 at Sam's Club, whereas similar packs cost nearly $26 on Amazon and almost $19 at Walmart.
By picking up a pack of toothbrushes at Sam's Club, you can save yourself a nice chunk of change. Plus the pack is big enough that you shouldn't have to shop for new toothbrushes any time soon.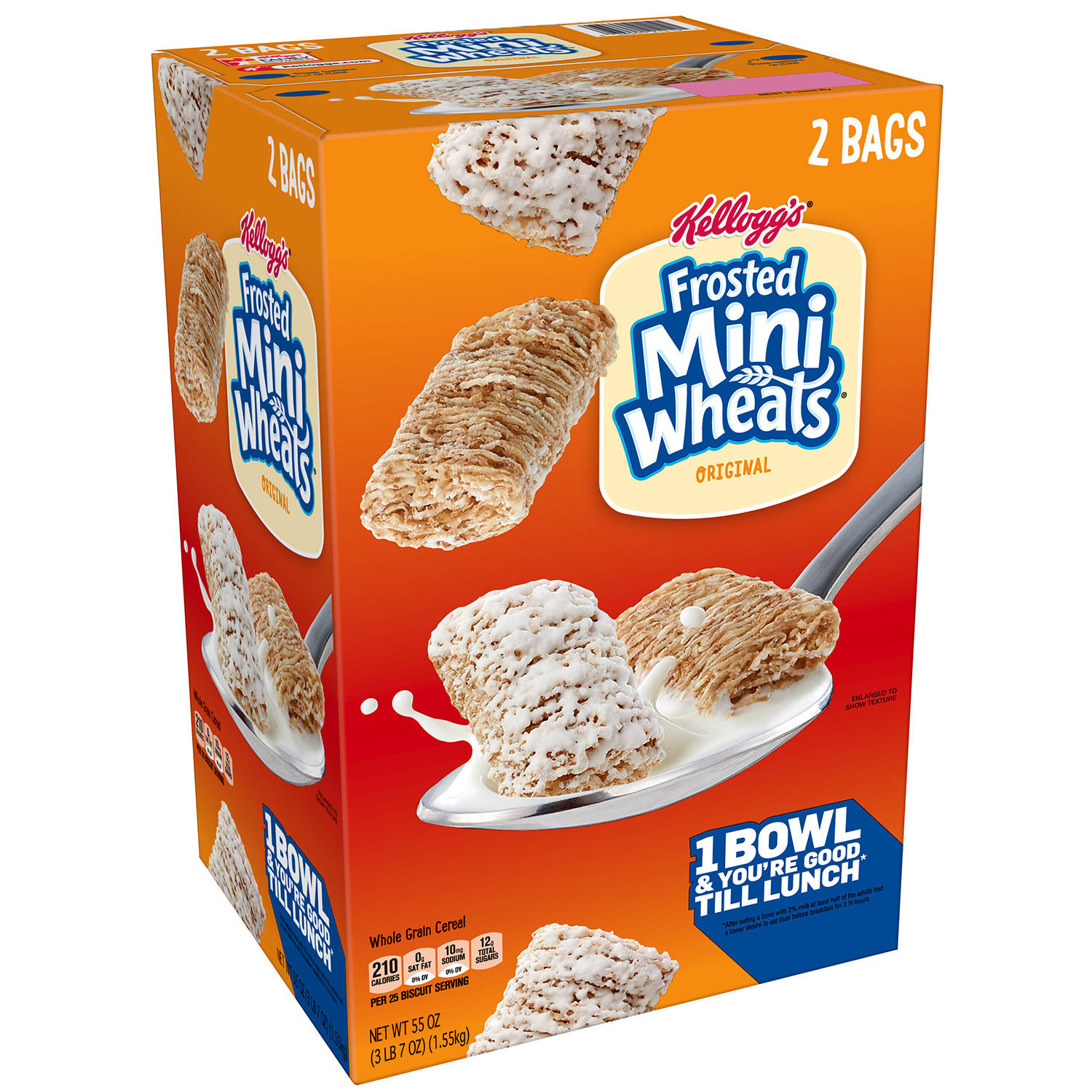 Cereals are another common product found pretty much anywhere. While Sam's Club offers a large variety of popular cereals, these breakfast foods aren't always available at the best price.
Like other common grocery store items, cereals are often put on sale in other stores. Sam's Club, on the other hand, rarely offers promotions for their cereals. By looking out for sales and using coupons, you can save yourself a ton of money on already-cheap breakfast staples.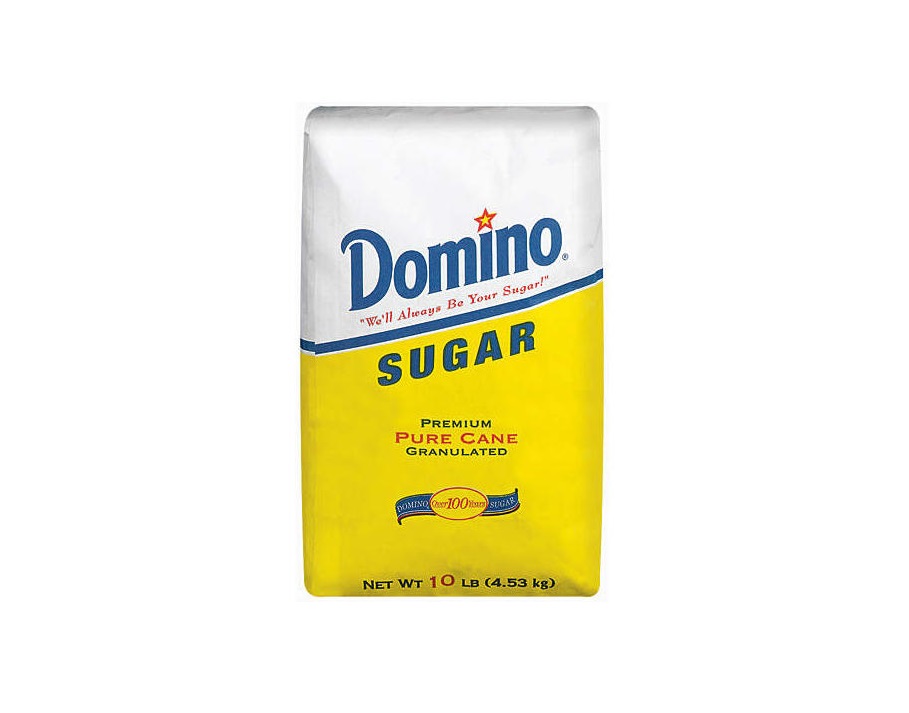 If you're looking for the best bargains, Sam's Club sugar prices are nearly unbeatable. The store offers a huge 10-pound bag of sugar for 15 to 20 percent less than any of its competitors.
While you might not think of buying such a large supply of sugar, taking advantage of Sam's Club's low prices will save you quite a bit of cash in the long run. Plus, if you use sugar rarely, you probably won't have a need to buy a new bag for quite a while.
14

Don't Buy: Party Supplies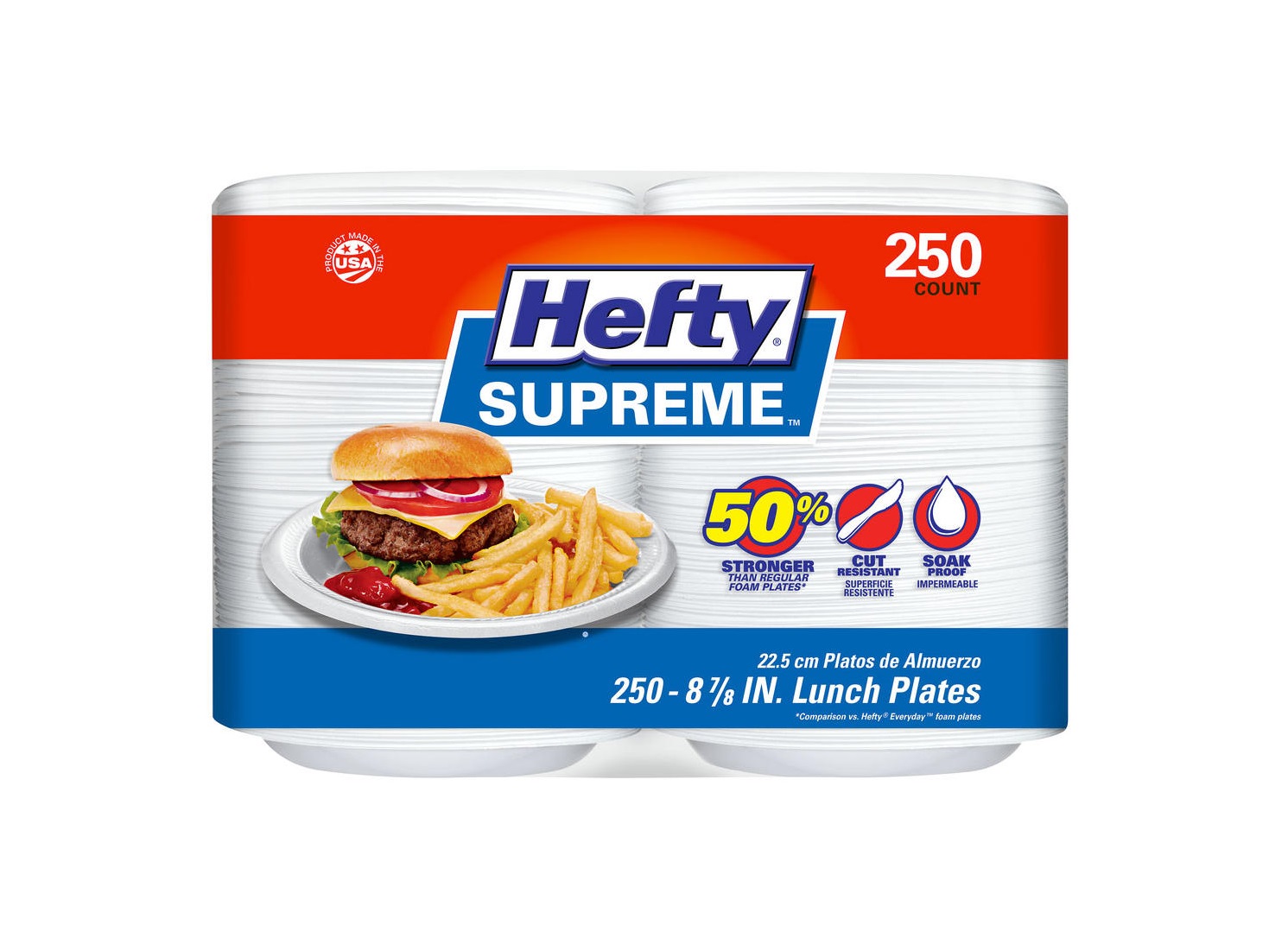 Although you don't necessarily think of party supplies when you think of Sam's Club, you've probably grabbed your fair share of paper plates and plastic cups as you wander through the store. However, buying those items at Sam's Club wastes quite a bit of money.
Instead of buying the higher-priced party supplies at Sam's Club, head to Dollar Tree for all your party-planning needs. Most of the things you buy will end up in the trash anyway, so what's the point of spending any more than you absolutely need to?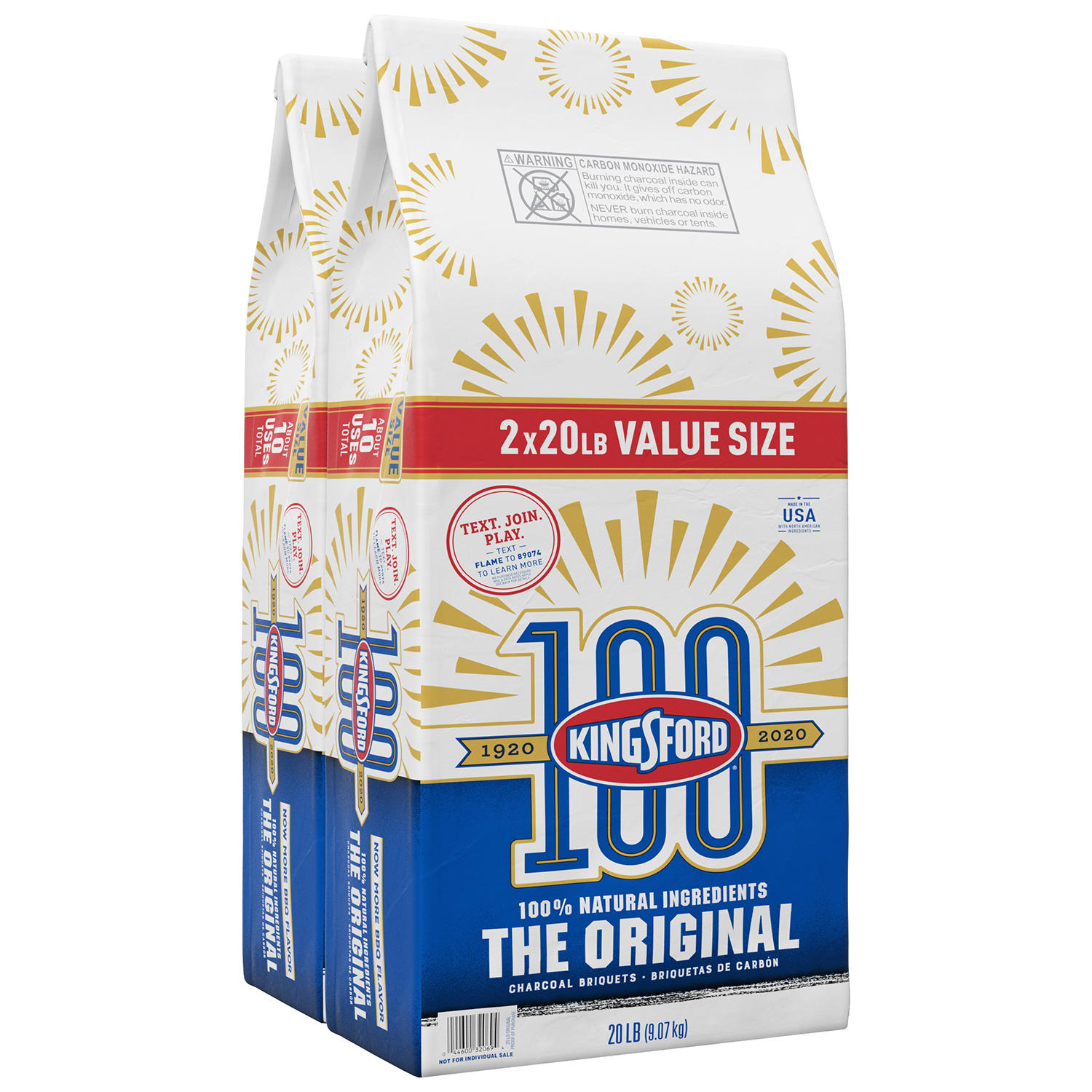 Heat up the grill and buy your charcoal at Sam's Club. If backyard barbecues are your thing, it's completely logical to buy your charcoal in bulk. Even if you rarely have a cookout at home, charcoal lasts for a long time as long as it's stored in a cool, dry place.
Money-saving experts suggest buying charcoal at Sam's Club, as the large quantity will save you money in the long run. The charcoal at grocery stores is priced significantly higher, especially considering the smaller amount you receive with each purchase. This is one item you can buy in bulk without fear.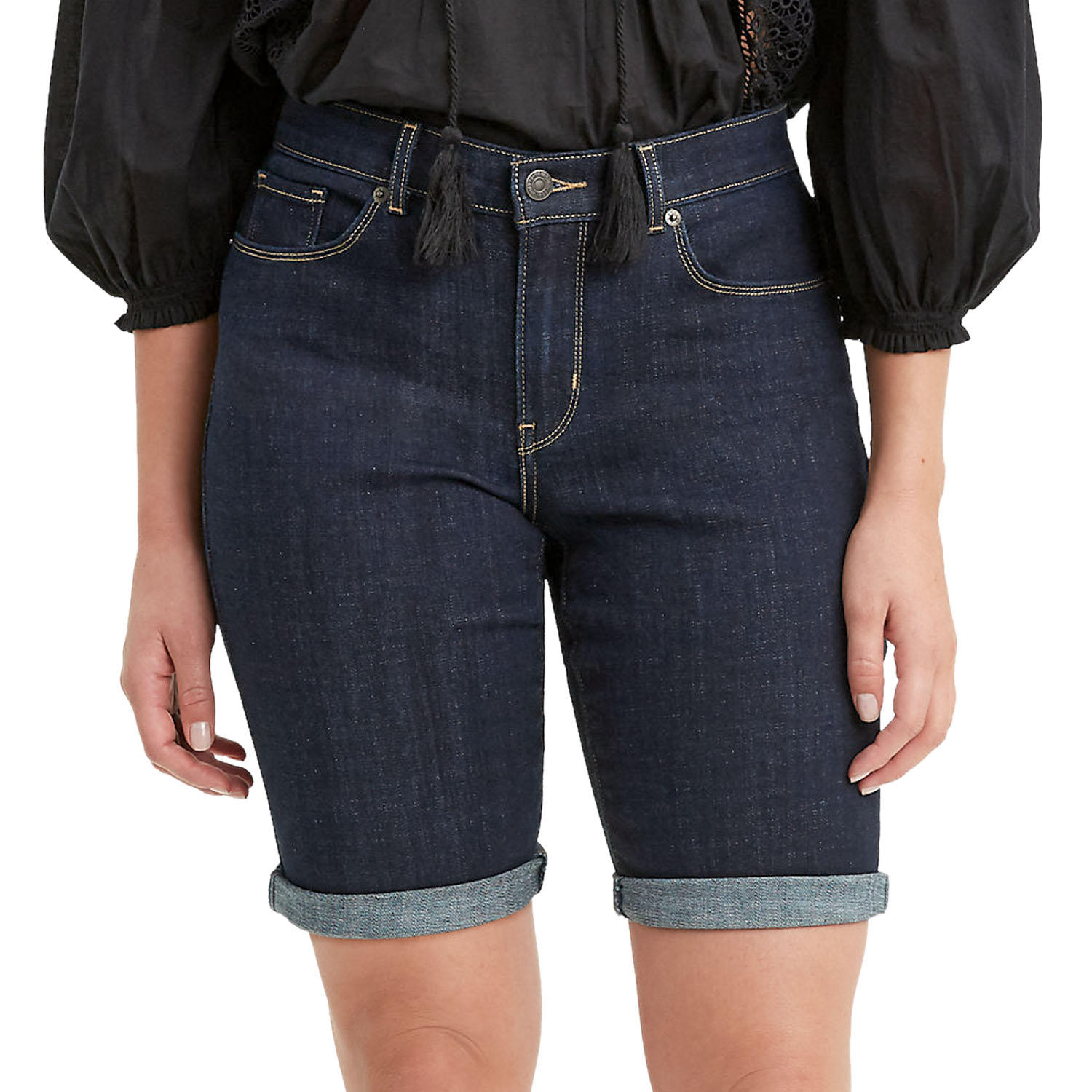 It's so tempting to buy your clothing at Sam's Club, especially if you spot designer brands at lower prices. Unfortunately, there's a downside to getting your threads at Sam's Club.
Even if the clothes are designer, many popular brands will put out less expensive lines meant for warehouses and outlet stores. While the clothes look nice, they're often low quality. There's no use buying clothes if they're going to fall apart after just a few wears. Knowing that the warehouse lines are cheaper, it's better to fork over a little more cash for clothes that will hopefully last longer.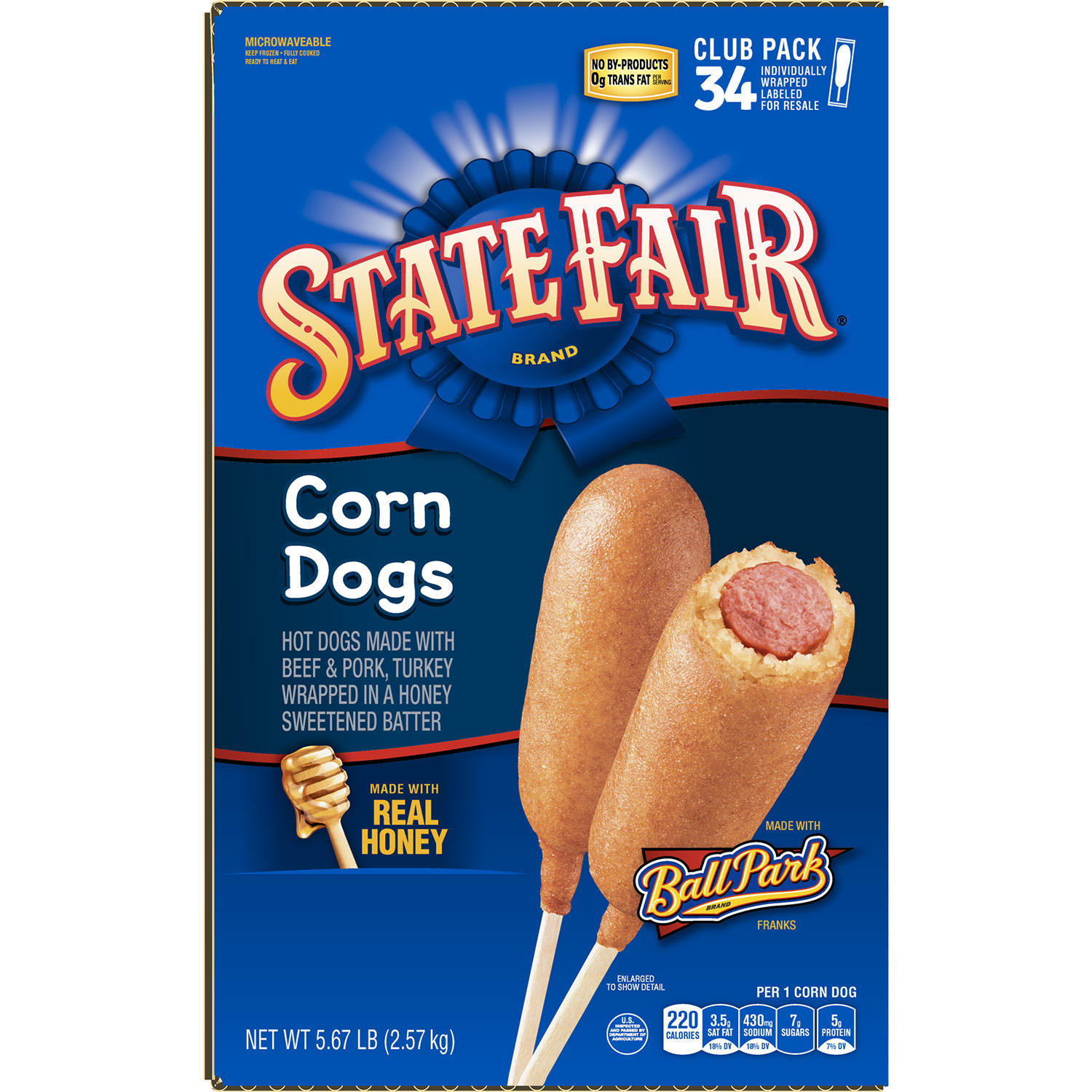 When it comes to buying in bulk, frozen foods are always a safe choice. After all, as long as you have enough room in your freezer, you can throw all your frozen foods inside and forget about them until you run out of fresh food.
Sam's Club is an especially frugal choice for frozen food. You can find huge bags of quickly cooked treats at impossibly low prices. These frozen packs are especially useful if you have a large family to feed, but you're still trying to stick to your budget. A few frozen corn dogs here and there might just do the trick to save a little money on groceries for your brood.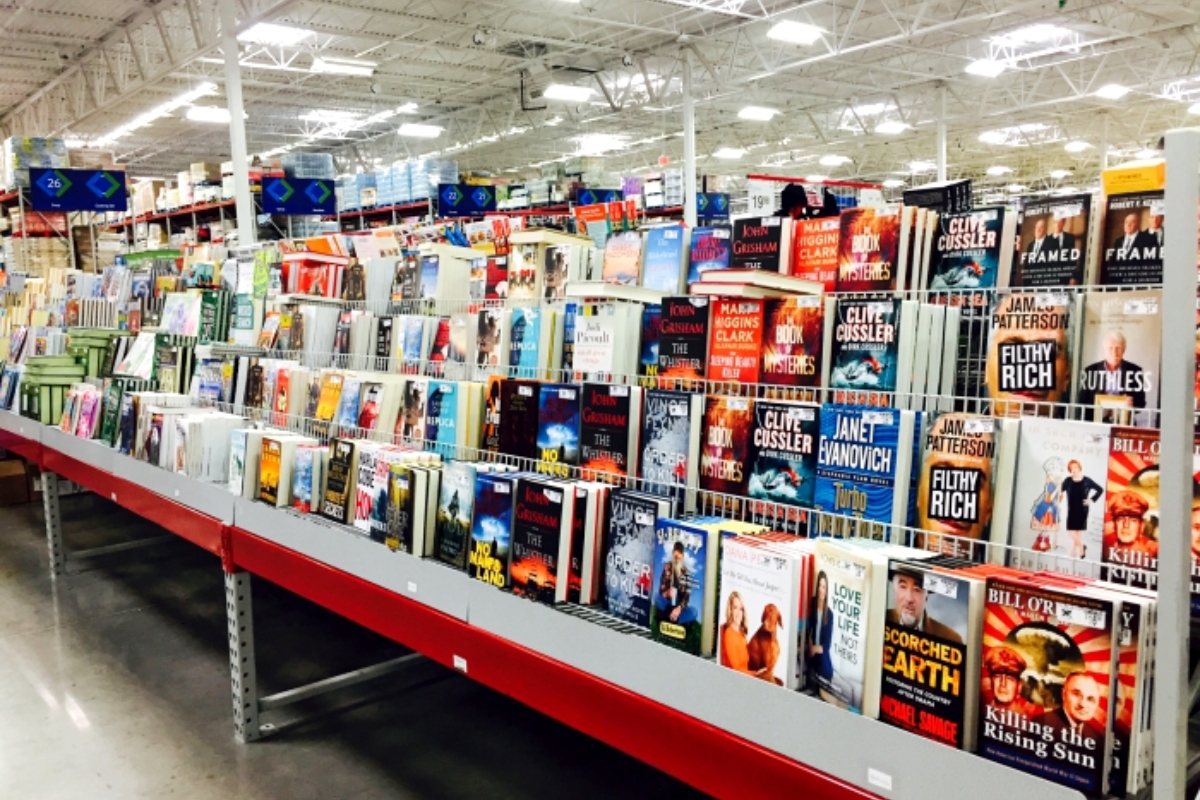 If you're perusing lazily through the store, you might get caught up in the book section at Sam's Club. But while it's tempting to add a few new novels to your cart, it's a total waste of money to purchase from the bulk retailer.
When buying books, online stores like Amazon have much better prices. You might have to wait a few days to receive your items, but you'll save quite a bit of money. Even better, you can cut out books together and add some serious padding to your budget by getting a library card or borrowing digital versions of your favorite novels from online libraries.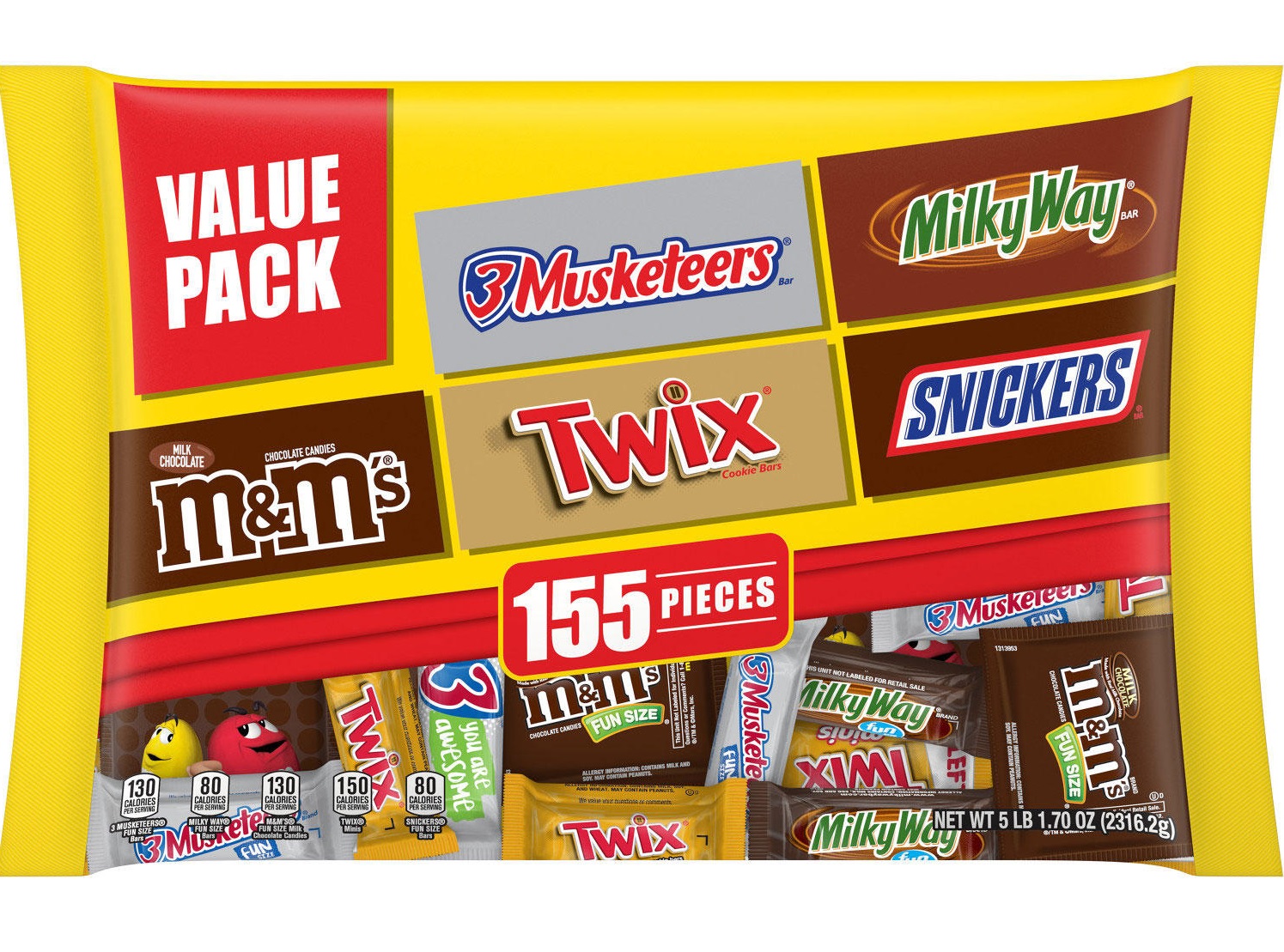 Some people would consider it dangerous to have huge bags of candy all over your house. But the truth is, you'll probably find a way to indulge in sweets anyway, so you might as well save yourself some money by purchasing candy at Sam's Club.
Particularly around Halloween and other holidays, Sam's Club is one of the best places to purchase bulk candy. You can find huge bags of goodies with over 200 sweet treats for just $15. While you might have to practice a little more self-control if you bring those candies home, the low prices of these treats are just too good to ignore.
20

Don't Buy: Canned Goods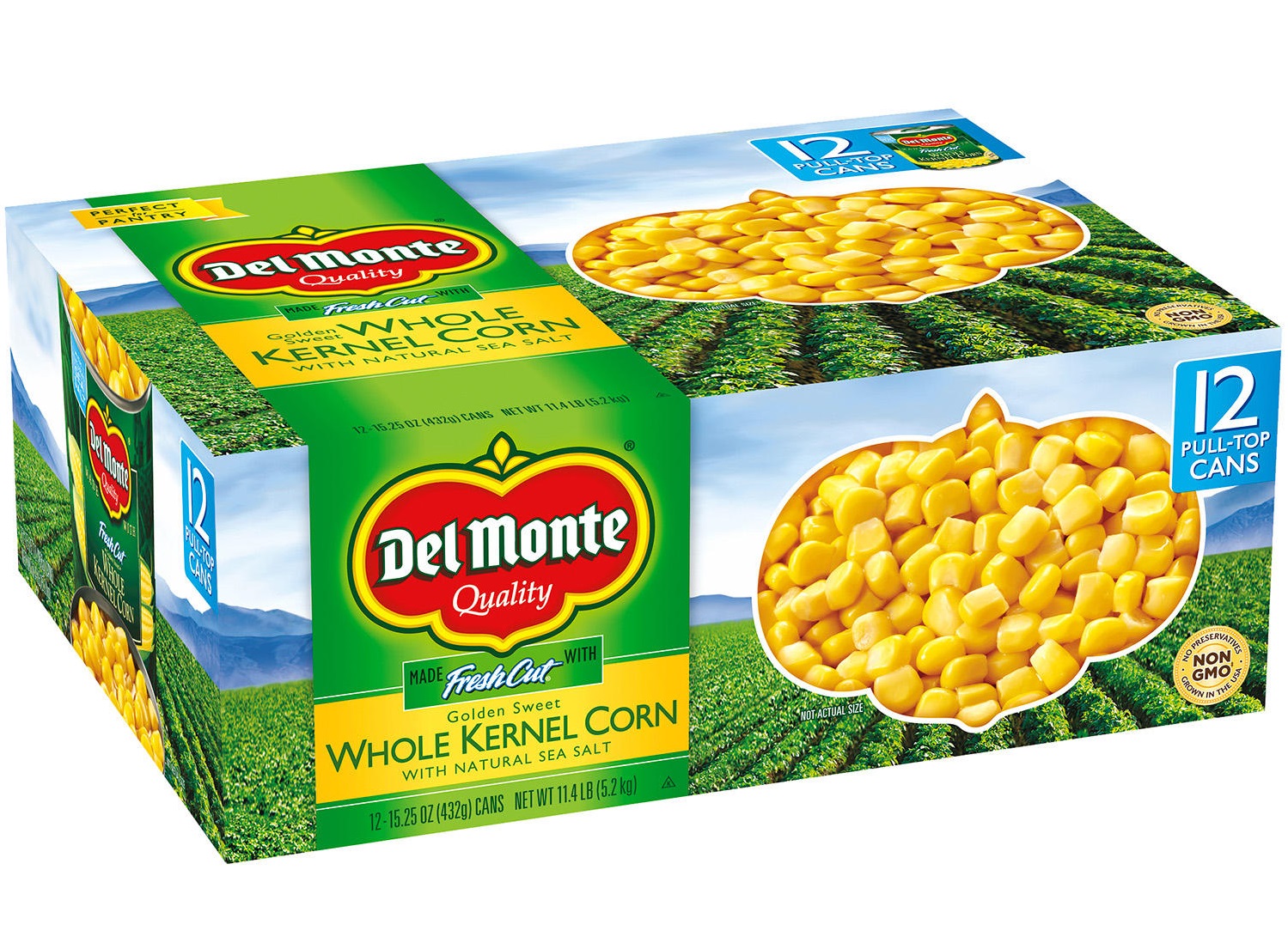 When it comes to canned goods, bulk retailers aren't the best choice. The cans available at Sam's Club are often much larger than your typical canned foods, or they're available in such huge quantities that a normal pantry could never store them all.
Finance experts say it's better to buy your canned goods at normal grocery stores. You rarely need such large quantities of canned products, and they're simply not priced well at Sam's Club. If you wait and shop at the grocery store, you're sure to come across plenty of discounts that will save you lots of money in the long run.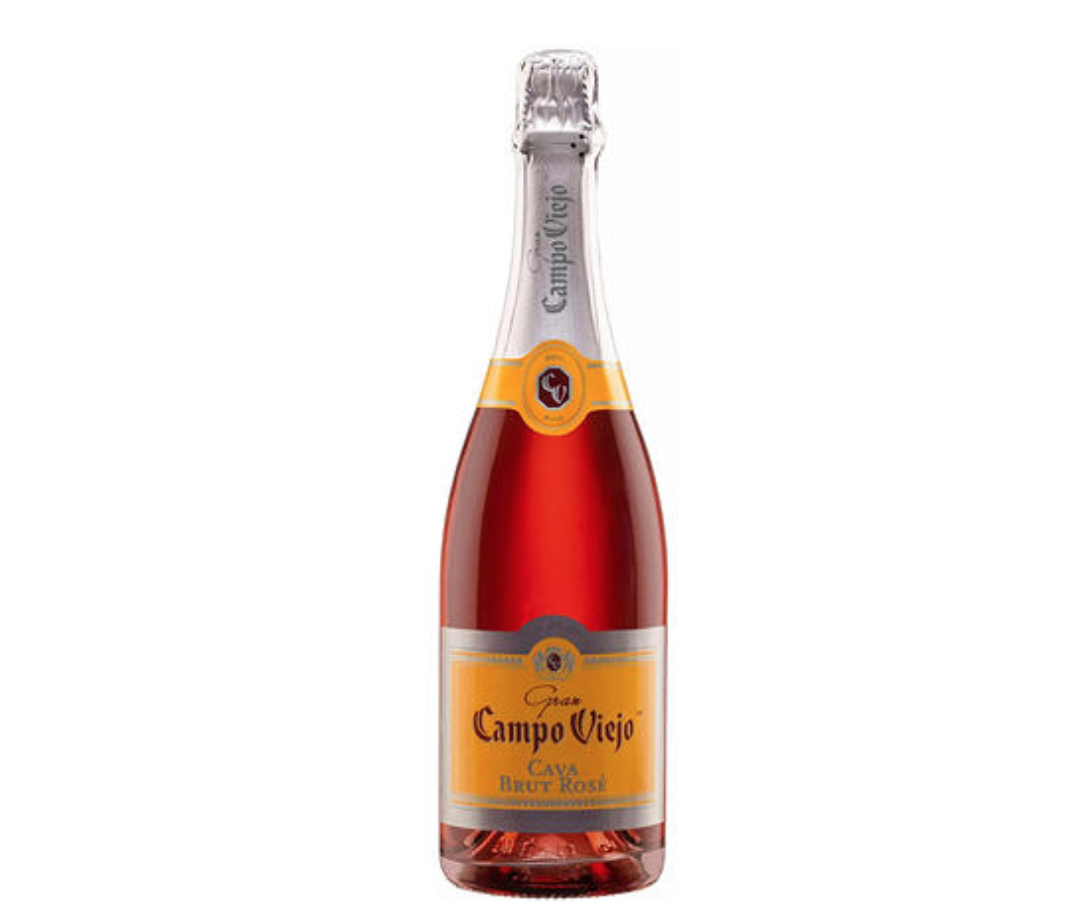 If you need to spruce up your bar cart, Sam's Club should be your first stop. While you might not need alcohol in bulk, buying big quantities all at once will save you money in the long run. The cases and bottles available at Sam's Club provide a large quantity of liquid for significantly less money than you would pay if you were to buy them at the grocery or liquor store.
Buying in bulk from Sam's Club is especially prudent if you're hosting a party at your home. Instead of forking over wads of cash for a few individual bottles, buy a case at Sam's Club. You'll save money and you'll have plenty of drinks to entertain your guests.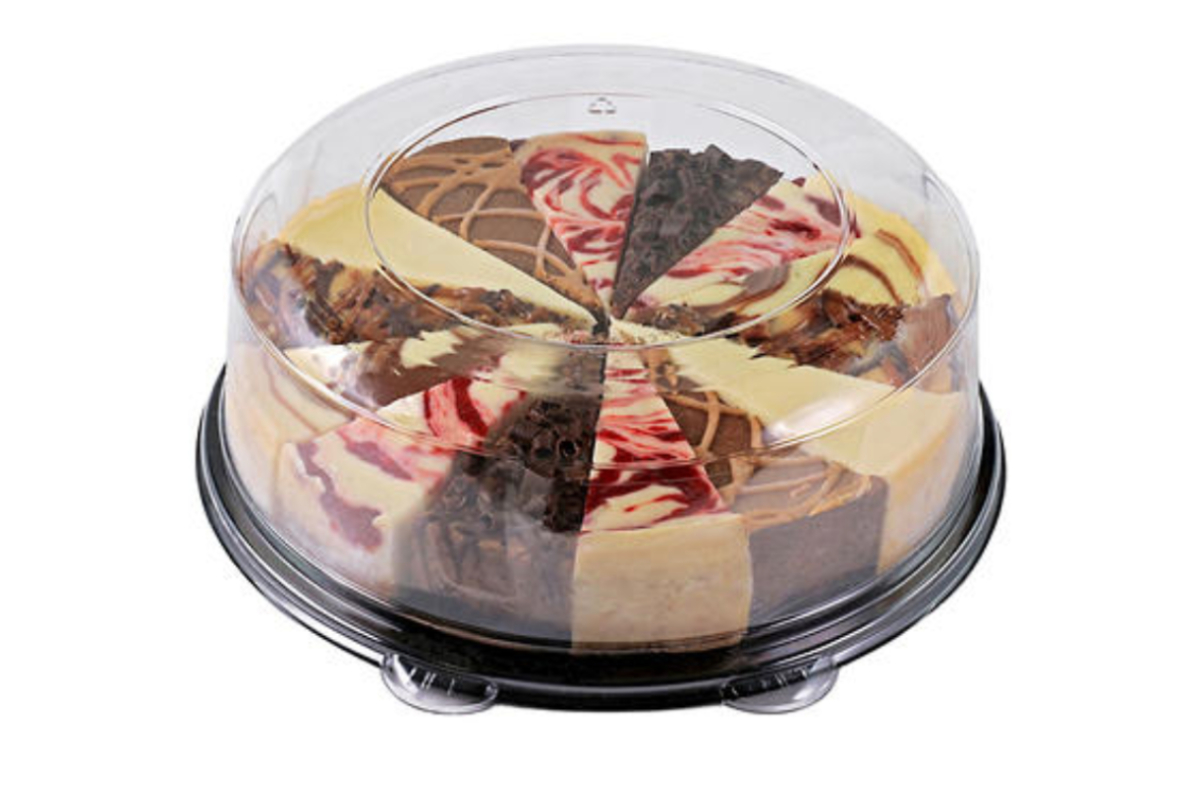 If you're having a celebration or if you're simply craving a little sugar in your home, it's hard not to be tempted by the cheesecake at Sam's Club. Unfortunately, buying one of the variety cheesecakes isn't the most economical decision.
While the cheesecake looks delicious, you can find dessert of a similar quality for a reduced price at Walmart. If you really want to impress your taste buds, head to Target and buy a high-quality Cheesecake Factory cheesecake for just a dollar more than the cheesecake available at Sam's Club. Either way, try to resist the urge to toss a Sam's Club cheesecake into your shopping cart—it's just not worth the money.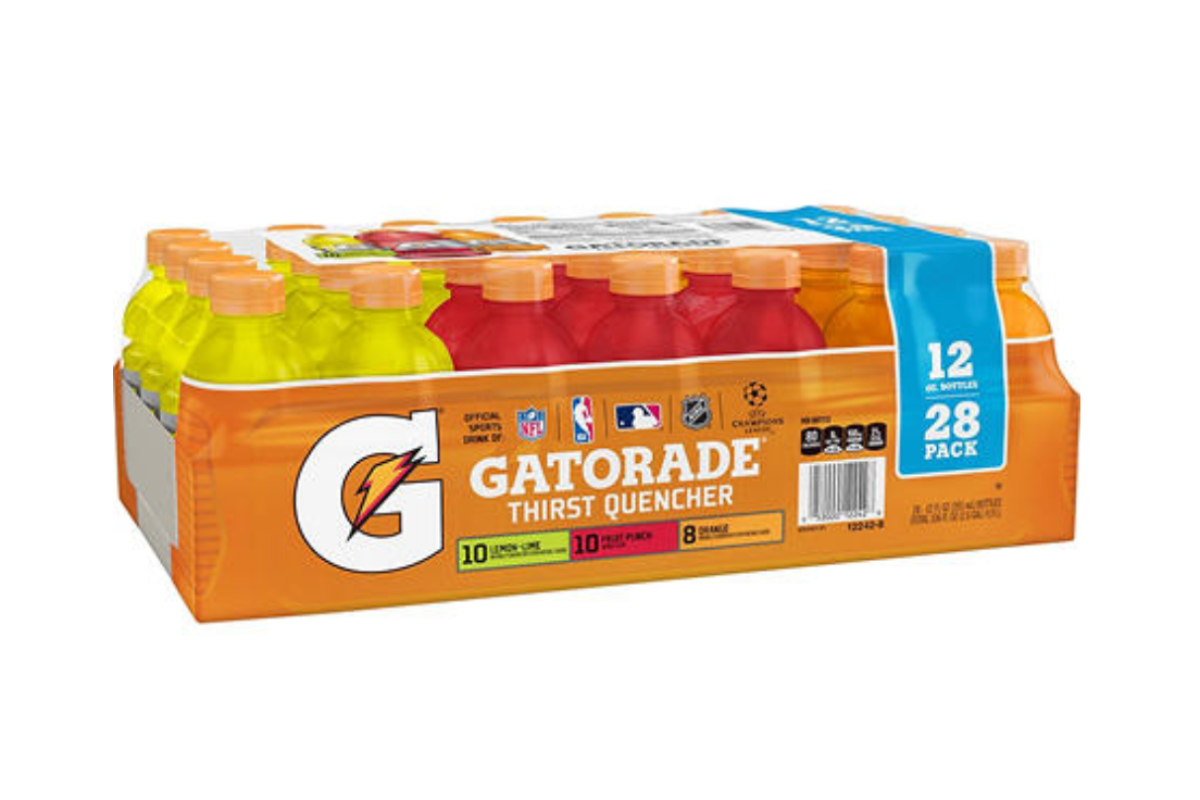 While you shouldn't buy your soda in bulk from Sam's Club, Gatorade is a different story. If you find that sports drinks are popular in your home, it's worth it to buy huge packs in bulk from Sam's Club.
In fact, Sam's Club may be the best place to buy bulk sports drinks. A 28-pack of Gatorade sells for under 50 cents per bottle at Sam's Club. That's even less expensive than the Gatorade available at Costco. Don't hesitate to buy your Gatorade from Sam's Club. It's unlikely you'll find such a large quantity for a better price anywhere else.
24

Buy: Member's Mark Cinnamon Rolls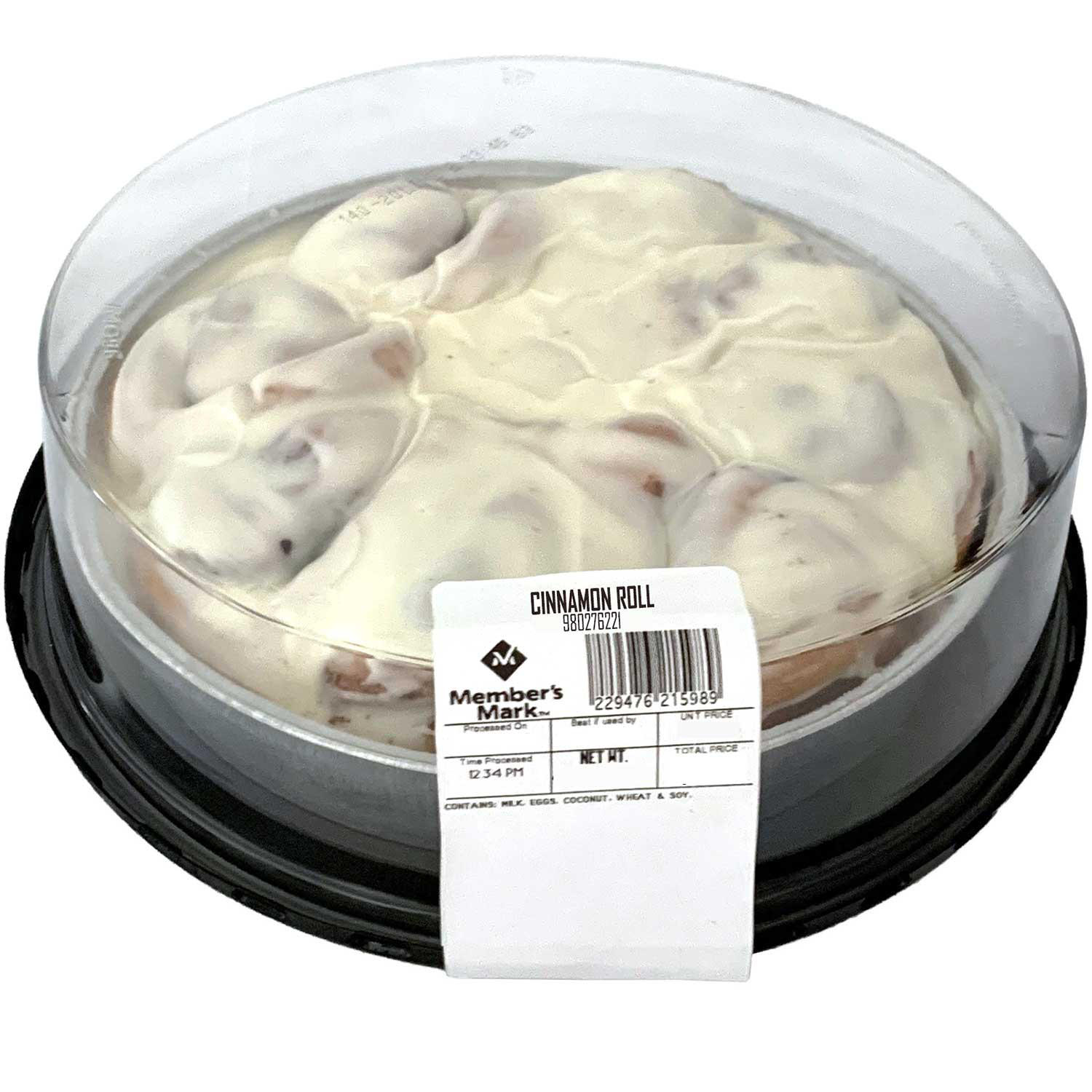 If you like cinnamon buns, you will certainly be charmed by Sam's Club Member's Mark Cinnamon Rolls. Not only is it a pure delight, but it sells for as little as $5 and could feed up to 16 people. Isn't that an economical dessert?
This is an all-purpose recipe, and the frosting that covers the cinnamon rolls is a classic. However, you'll be surprised—and very happy!—to find that the rolls have been cut in half, like a layer cake, so that icing can be inserted in the middle as well. A truly sweet and absolutely delicious dessert!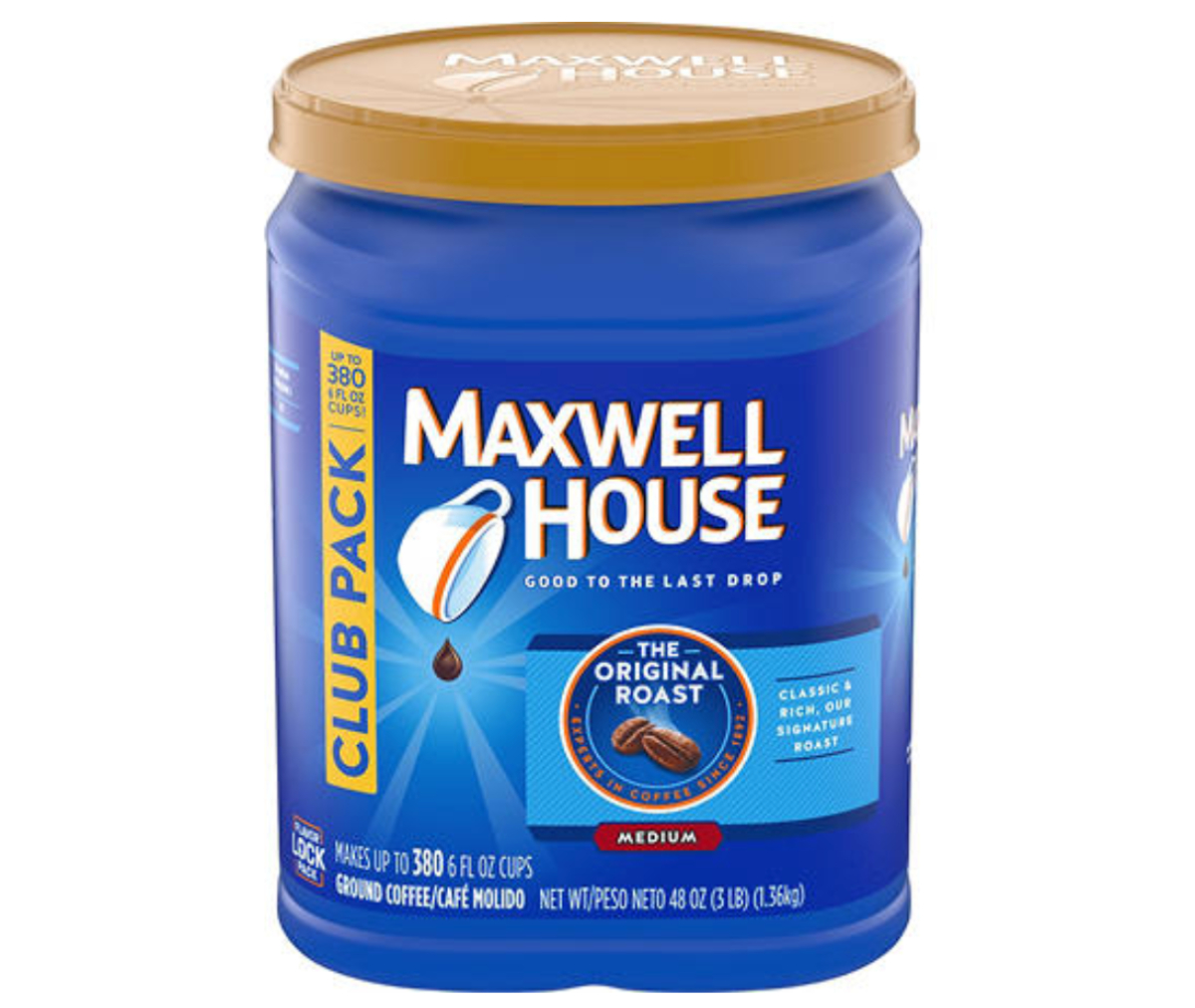 If you're a devout coffee drinker, it's tempting to buy large packs from a bulk retailer and use it over time. Unfortunately, the quality of coffee diminishes the longer it sits on the shelf. If you buy coffee in bulk from Sam's Club and allow it to sit in your cupboards for weeks on end, you'll find that your coffee gets worse and worse with each day that passes.
While you might be able to find deals on coffee at Sam's Club, you're better off just buying it from the grocery store. Coffee is often put on sale at Sam's Club when it's close to going bad, and it's unlikely you'll be able to finish off a large pack before your coffee surpasses its ideal time frame.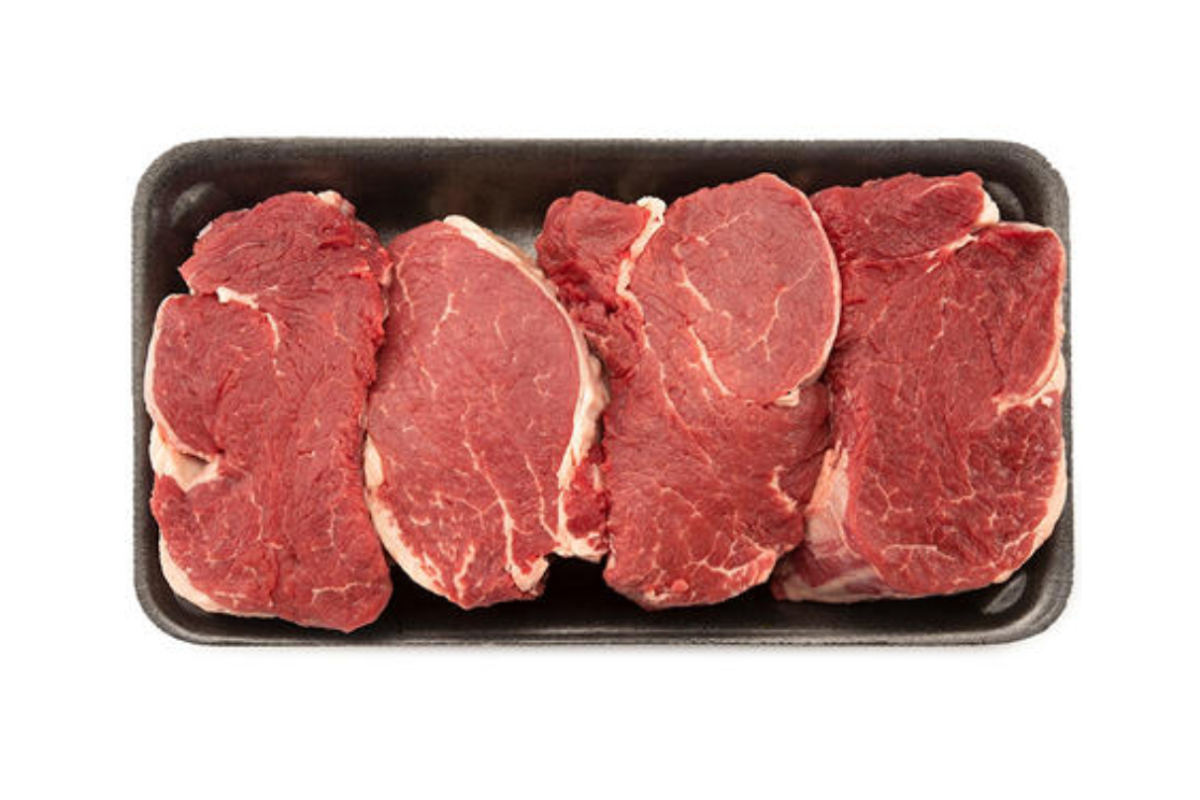 Anyone who cooks meat often should take note: It's almost always smarter to buy your meat in bulk. When you buy meat from a bulk retailer, you can purchase large quantities and freeze them for later use. That way, you're able to save yourself a little money. Plus, buying meat in such large quantities eliminates the need to run to the grocery store multiple times a week.
In addition, the meat available at Sam's Club is often of a higher quality than the meat in the regular grocery store. You're saving money and you're eating better food—there's really no reason to buy your meat anywhere else.
27

Don't Buy: Beach Chairs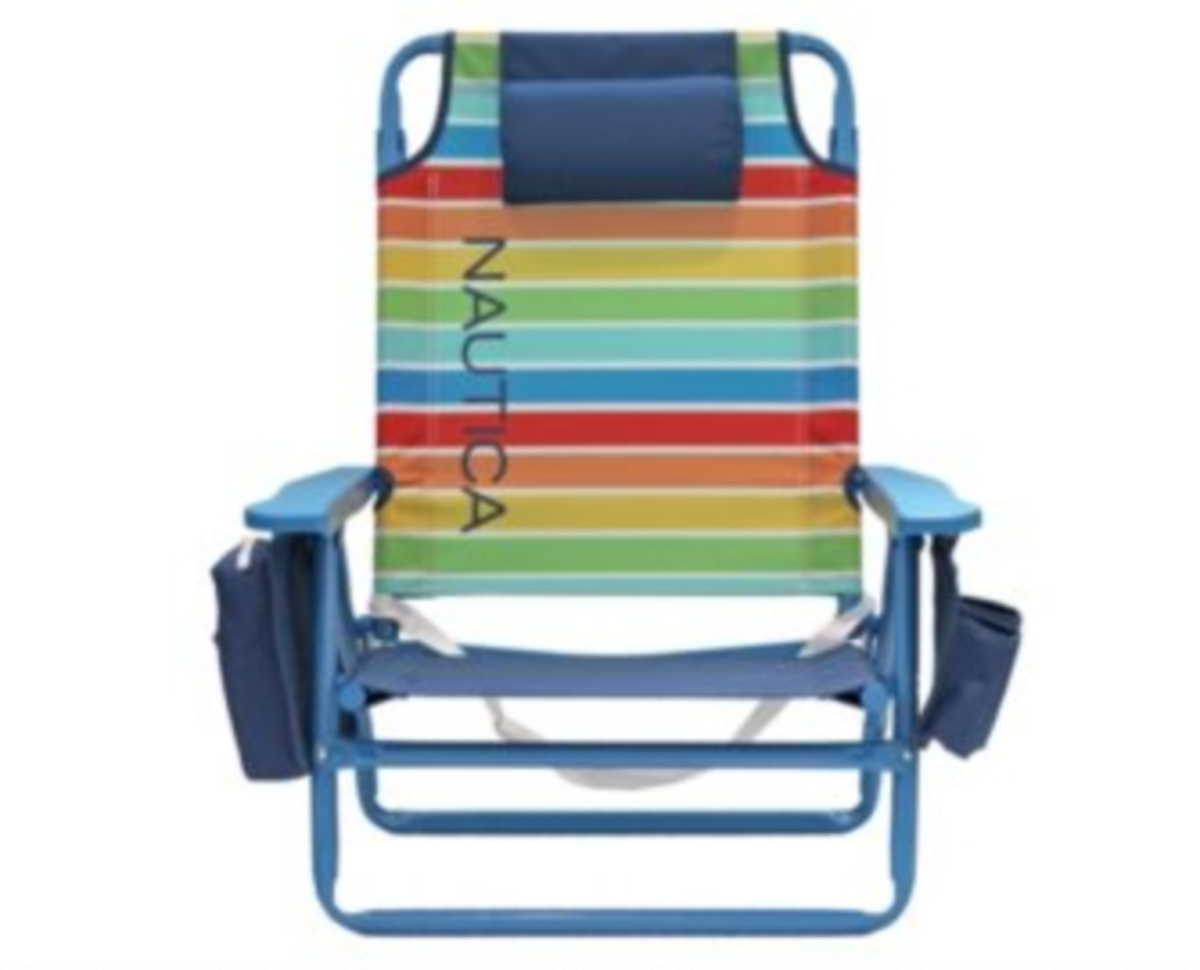 Sam's Club has it all, including an entire section dedicated to outdoor chairs. However, you shouldn't buy a new set of beach chairs from Sam's Club. On the one hand, the beach chairs available at Sam's Club are often of better quality than the ones at Target or CVS. While the $66 price tag is more expensive than other versions, Sam's Club beach chairs can withstand more wear and tear.
However, you can also find high-quality beach chairs for a significantly lower price on Amazon. Plus, you'll have more options available online to get something that's really suited to your needs. While it might take a little longer to arrive at your home, waiting to buy your beach chairs from an online retailer will definitely make your wallet happy.
28

Buy: Prescription Drugs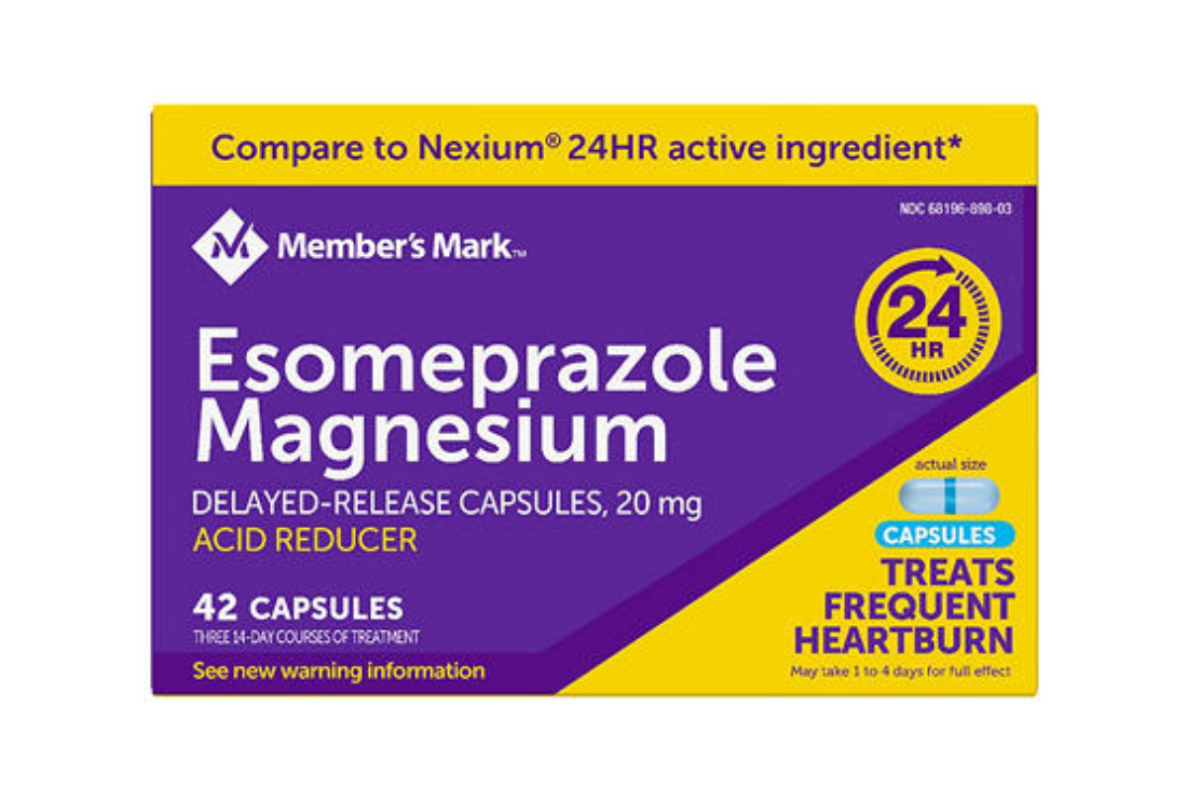 If you need prescription drugs, you shouldn't buy them from a small pharmacy. The prices at large warehouses are often significantly better than other prescription drug retailers, and Sam's Club is no exception.
For example, buying a pack of 100 prescription pills will run up a bill of around $40 at Walmart. In comparison, the same pack can cost just $10-$12 at Sam's Club. By buying your prescription drugs from a warehouse, you can save anywhere between 25% to 77% on each purchase. With savings like that, buying your prescription drugs at Sam's Club is a no-brainer.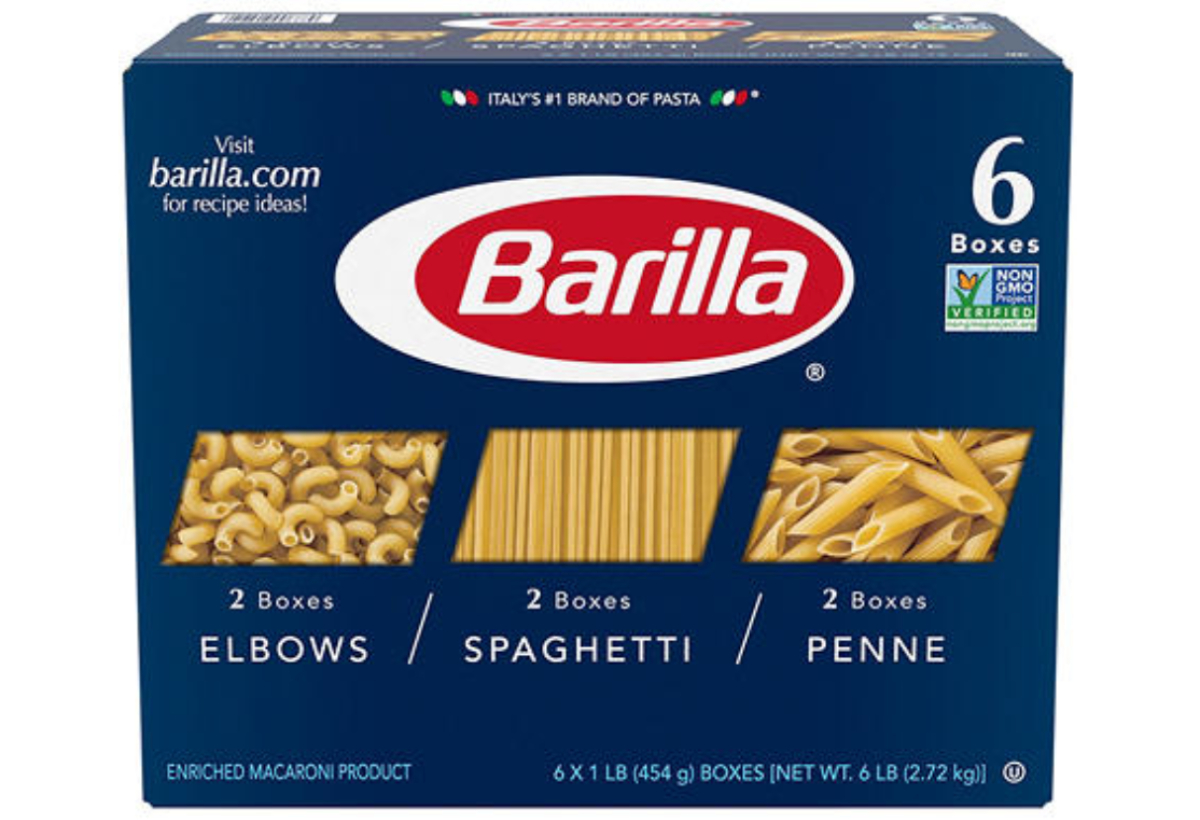 Pasta is another one of those items that you can find anywhere. Since it's so readily available, there's no need to buy it from Sam's Club.
Pasta can be found in any grocery store and most supermarkets often run sales on their popular brands. Sam's Club, on the other hand, doesn't often offer significant price reductions. Rather than buying your pasta at Sam's Club, peruse the sales at the grocery store, where you should be able to find a box for just $1. Plus, you'll have more pasta options available to you at the supermarket than you'll find at Sam's Club.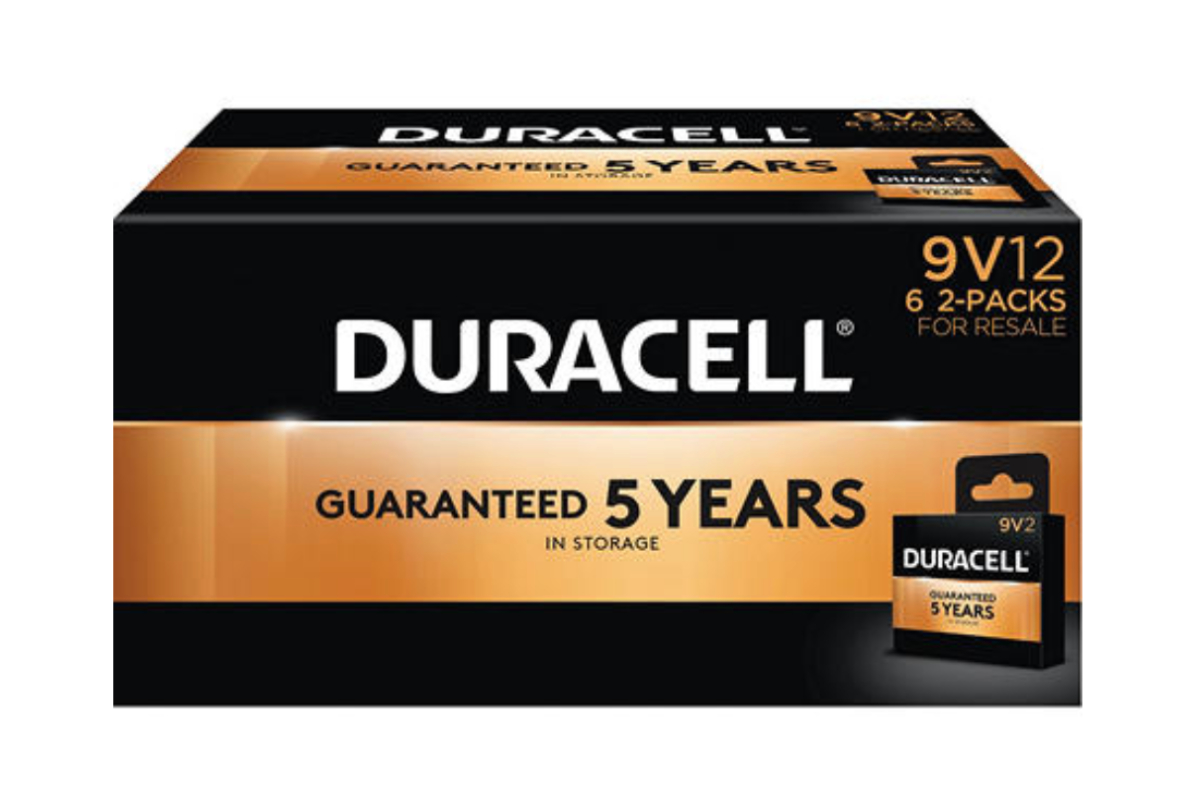 Batteries are one item you should definitely buy at Sam's Club. Finance experts have found that you can save as much as one full dollar per battery when you purchase a pack at Sam's Club. The bulk options allow you to stock up on batteries while simultaneously saving some money.
However, you should check the expiration date of the battery before you buy a pack. Make sure the date is a few years away to ensure that you actually get a chance to use the batteries before they go bad.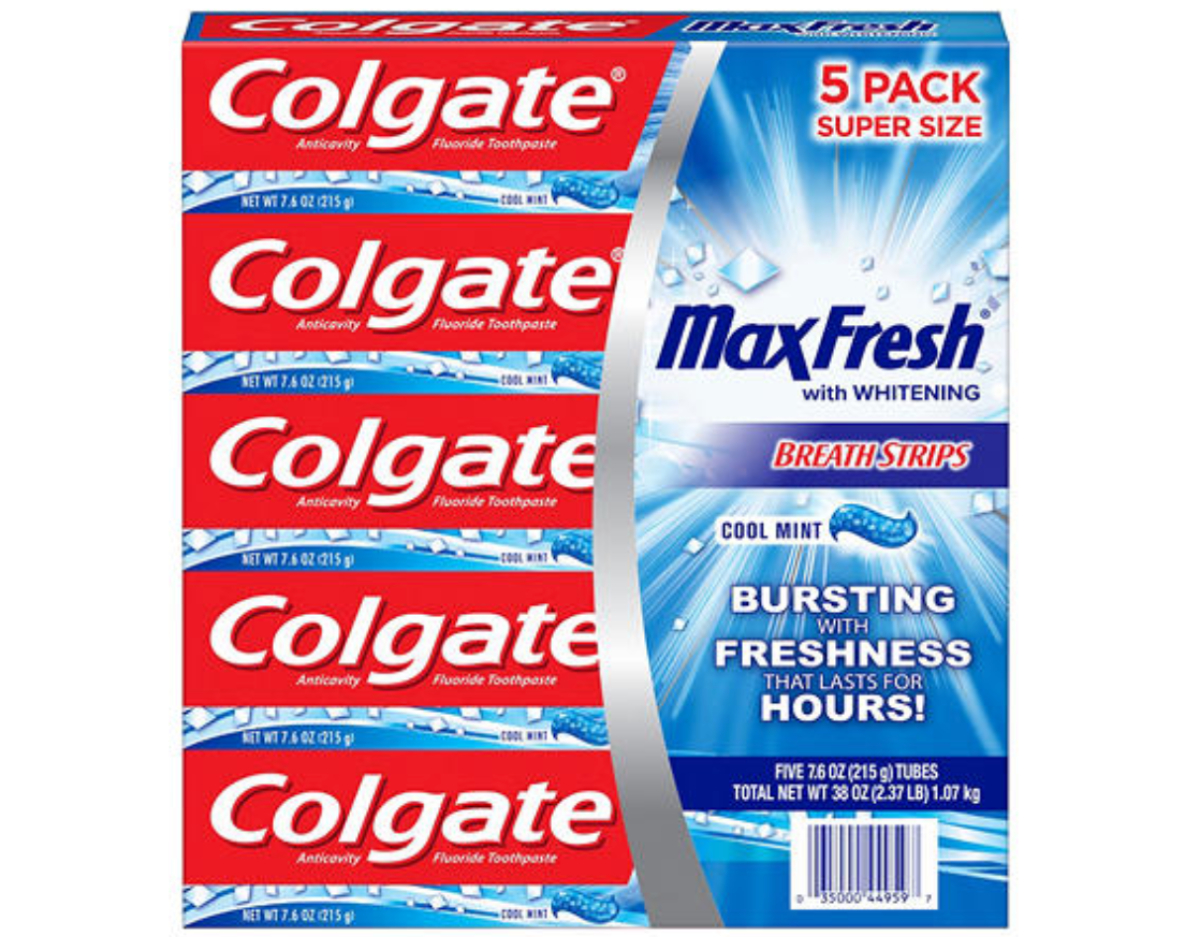 While you might be able to buy cost-effective toothbrushes at Sam's Club, you should buy your toothpaste somewhere else. Although buying toothpaste in bulk is a good idea, Sam's Club doesn't have the best prices.
A five-pack of toothpaste at Sam's Club is available for just under $11. While that sounds that good deal, you can get more than double the amount if you buy your toothpaste at Dollar Tree. Picking up a pack of toothpaste from Sam's Club might seem convenient, but you'll make a little extra room in your budget by shopping somewhere else for your dental hygiene needs.
32

Buy: Happy Birthday Chocolate Covered Strawberries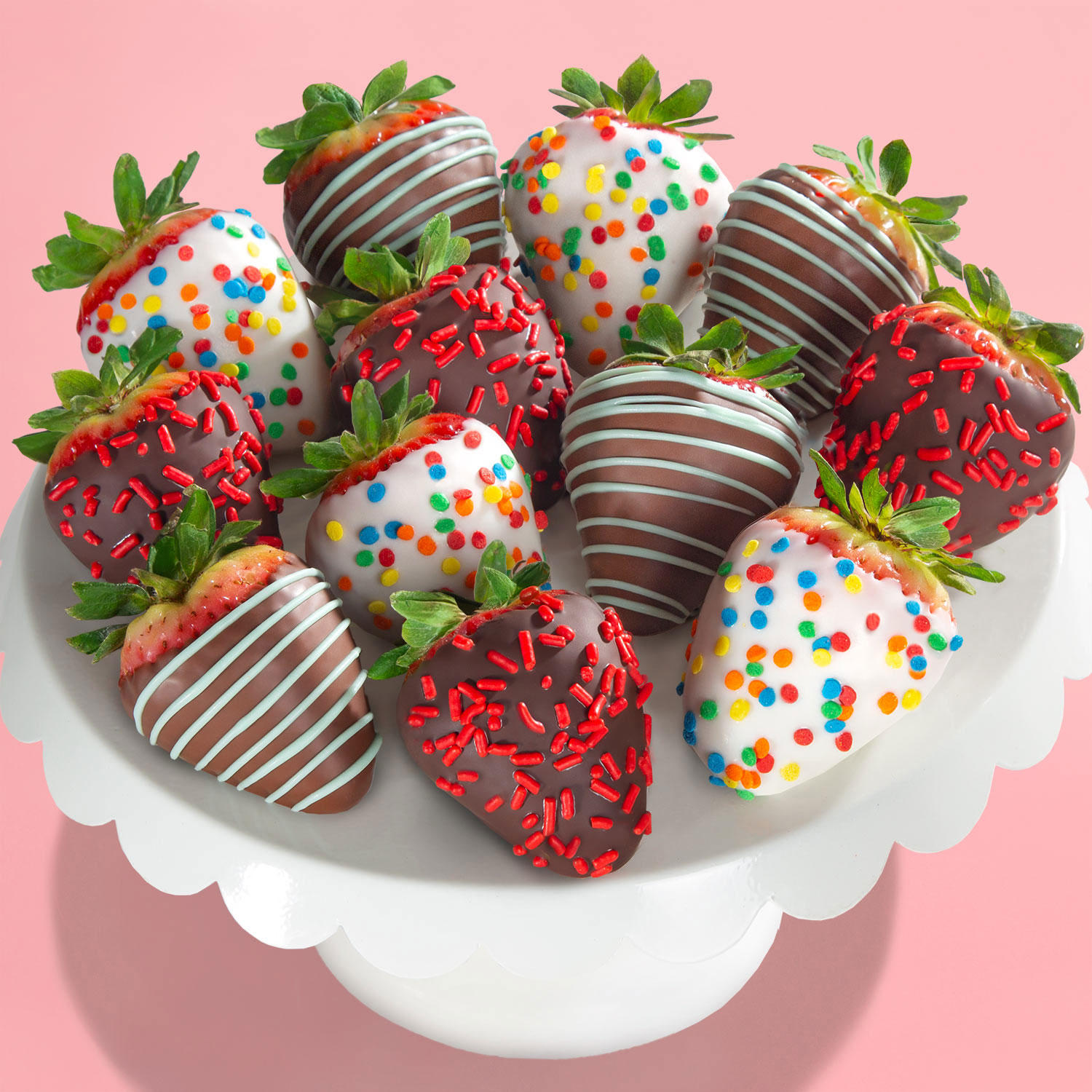 It's the birthday of one of your loved ones and are looking for an original, colorful and delicious gift to offer? You should make a detour to Sam's Club before the fateful date, because they have exactly what you need! Happy Birthday Chocolate Covered Strawberries can be used as a gift or an original dessert for someone with a sweet tooth, but not too sweet.
For $42.98, you get an assortment of 12 strawberries dipped in different chocolates and covered with unique sweet decorations. All comes in a signature gift box with a ribbon printed with "Happy Birthday". When it's time to pay, you can even have a little note added to your gift, which will be fully prepared on the day of delivery.