Home Depot Sale Hacks That Will Help You Save Time And Money
1

Buy Unused Custom-Mixed Paint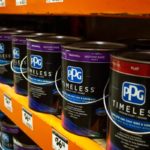 Advertisements
There's actually quite a clever way to save on paint at Home Depot if you're looking to give your house a refresh. The paint department at Home Depot offers the option of mixing custom paints for their customers. However, sometimes the customers ordering the paint decide not to follow through on buying it.
Of course, Home Depot doesn't want to get rid of this paint and waste those materials. Instead, they sell the paint, referred to as "oops paint," for 70-80% less than full price. That means you can find custom colors for a huge price reduction, allowing you to paint your home without breaking the bank.
Advertisements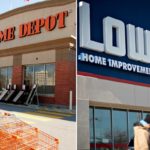 Advertisements
If you don't have Home Depot coupons on hand, have no fear! Apparently, your coupon doesn't even need to be from Home Depot to be used at the store. If you have coupons from competitors like Lowe's, you can bring them into Home Depot and there's a strong chance they'll be honored.
However, some locations are more lenient with their coupon policies than others. In addition, the coupon must be for the exact item you want to purchase. Still, if there's even a slight possibility of a discount, it's certainly worth a try.
Advertisements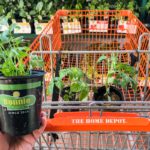 Advertisements
Being a plant parent is no easy task. Plants are incredibly fickle, and even the most seasoned gardeners struggle to keep their indoor plants alive. But if you buy your plants from Home Depot, you can guarantee that you won't waste money on greenery that will die within a few weeks.
Home Depot's policy claims you can return your plants if they pass away within a year of the purchase date. When you return the dead plant, Home Depot will give you a full refund. You can then choose to keep the money or buy a new plant and give your green thumb another go.
Advertisements
4

Snag An Employee-Sponsored Discount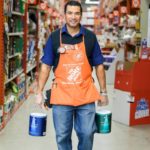 Advertisements
If you really want to experience some serious savings at Home Depot, remember that it pays to be on the employees' good sides. At Home Depot, employees are allowed to offer a $50 discount to the customer of their choosing.
The discount can come entirely at the employee's discretion, without the need to even consult a manager. If you can be a little extra-nice to the Home Depot employees, you might be the lucky one to earn the discount. In fact, if you manage to build a relationship with the employees, they may consistently offer you a bit of money off of your purchases.
Advertisements
5

Use Your Negotiation Skills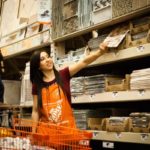 Advertisements
At most legitimate stores, negotiating isn't even an option. Customers have to accept the price on the shelf, whether they think it's fair or not. But that's not the case at Home Depot.
Home Depot actually allows negotiating when it comes to the price of their products. Of course, you can't get carried away. But if a product is even slightly damaged, even on its packaging, the store will be open to negotiating the price. At the end of the day, Home Depot wants to offer its customers the best deal possible, so it's the perfect place to flex those negotiating muscles.
Advertisements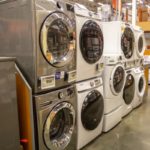 Advertisements
Items can be returned to Home Depot for the most minor of issues, such as a small dent or a barely there scratch. While one customer might decide they can't live with a less-than-perfect product, Home Depot will then resell these items at a reduced price.
If you can live with a few minor issues on your product, you could save a lot of money by shopping damaged or returned items at Home Depot. If you're concerned, Home Depot will even tell you the exact reason the item was returned, allowing you to make an informed decision before purchasing it.
Advertisements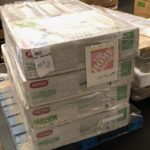 Advertisements
Even though Home Depot employees try to order the exact amount of every item they need, mistakes happen. Thankfully, those mistakes can work in the favor of a customer.
If Home Depot accidentally has too much of one item, they'll add the excess to the overstock bin. Items in the overstock bin generally sell at a discounted price, in order to get rid of them as quickly as possible. Before you buy anything, take a look through overstock to see if you can save a little money.
Advertisements
8

Look For Energy Efficient Products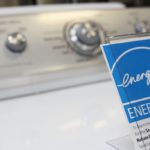 Advertisements
Sometimes the savings you're looking for won't be found at Home Depot, but can be found when you bring an item home. If you look specifically for Energy Star products, you'll save lots of money on your energy bill when you incorporate these items into your home.
Energy Star products will use up to 30% less energy in the home. While this will certainly save you money on your bills, these items also often come with tax credits that will further pad your wallet. Just make sure you research the products before you buy so you're getting the best bang for your buck.
Advertisements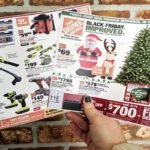 Advertisements
For whatever reason, summer seems to be the season of home improvement. But if you can avoid doing your big shops at Home Depot during the summer, you can actually save quite a bit of money.
During the winter months, many Home Depot products are discounted significantly. There's usually a specific sale that reduces prices by as much as 40%. In addition, other items are put on sale because the demand is much less during the winter months. You can even purchase what you need and keep it stored in a safe place until nicer weather comes around and you're ready to work on your house.
Advertisements
10

Take Advantage Of Warranties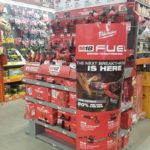 Advertisements
Home Depot actually has fairly comprehensive warranties for the tools they sell. Most tools come with a one to two-year guarantee, meaning your tool is covered for anything that occurs during that time period.
If your tool breaks, you can get it replaced at Home Depot for free. If it's not fully broken, but doesn't seem to be working correctly, you can get it repaired at the Tool Rental Center. Just make sure you keep all your Home Depot receipts somewhere safe so you can take advantage of the store's warranties.
Advertisements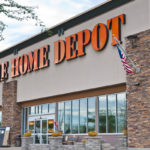 Advertisements
This hack works especially well if you live in a highly populated, busy city. In these crowded areas, Home Depot stores tend to raise their prices to get more out of their wealthier clientele. However, prices online always stay the same.
If you want to be sure you're getting the best deal, it pays to shop online. If the price seems high in the store, check the website before you give up on buying your item entirely.
Advertisements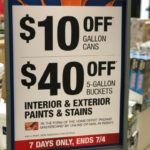 Advertisements
Sometimes it seems as though Home Depot actually wants you to save money. At least, that's certainly how it feels when you take notice of their online rebate center. Using this tool, customers can check if there are any rebates available in their area.
This can help you determine which items you should buy, and it can help you save a little money on items you've already purchased. There are more rebates available than you might think, so the odds are pretty good that you'll find a way to get a bit of money back.
Advertisements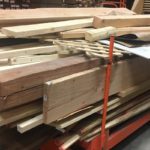 Advertisements
If you're in need of wood in particular, you shouldn't head straight to Home Depot's wood section. While you can find high-quality pieces of wood there for all your DIY projects, there's another area that may have everything you need at a much lower price.
Before you head to the wood section, check out Home Depot's selection of scrap wood. This wood is left behind by vendors and can sell for as little as 50 cents. For an extremely low price, you may be able to find all the high-quality wood you'll ever need.
Advertisements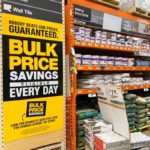 Advertisements
Buying in bulk can actually save you quite a lot of money at Home Depot. The store offers cheaper prices for bulk buys, allowing you to buy as much as you need of an item at a discounted rate.
Of course, certain items don't need to be bought in bulk. But if you're tackling a big project and know you'll need a lot of something, it's better to purchase all of your materials upfront. That way, you'll save money in the long run.
Advertisements
15

Pay Attention To Tag Color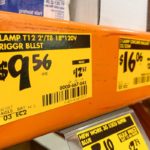 Advertisements
In addition to paying attention to the pricing code, the color of the tags can tell you a lot about the item you're looking to buy. Dependent on the color, you can determine if you're snagging a product when it has been fully marked down, or if further discounts wait in the future.
At Home Depot, a green price tag means that specific item has already been reduced in price. A yellow tag, on the other hand, means that an item is on sale, but won't be restocked after all the products are sold. If you see a yellow tag, you should jump on that item, as it's already marked down to its lowest price and may sell out before you get a chance to buy.
Advertisements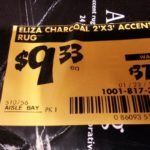 Advertisements
While most people note the price of an item when they're trying to get a good deal, the prices at Home Depot can actually tell you more than simply what the item is worth. Apparently, items that end in 6 will be marked down again in another six weeks. While the items might sell out during that time, there's also the possibility that you'll be able to get the product even cheaper if you practice a little patience.
After six weeks, the items are usually marked down again. Now, the price may end in 3. That means that the item will sit on the shelf for just three more weeks before disappearing forever. But if you can manage to snag the item during its .03 price range, you'll know you're getting it at its absolute cheapest.
Advertisements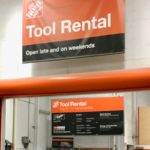 Advertisements
If you're going to use certain items on a regular basis, then it makes sense to buy them. However, other tools are only needed on rare occasions. Rather than purchasing tools you'll use once in a blue moon, save a little money by renting them from Home Depot.
That's right—Home Depot allows you to rent tools instead of buying them. Everything from lawn equipment to products to clean your floors can be rented for a reasonable price. Not only will you avoid clogging up your home with items you don't actually need, but you'll also save a little money by renting your tools.
Advertisements
18

Research Competitor Products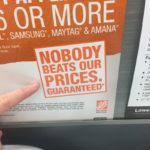 Advertisements
A little research can go a long way in making sure you get the best price possible. If you know what you want to buy from Home Depot, don't just run down to the store and snag the first item on the shelf. Instead, do a little research into competitors' pricing and try to look for an item that's available for slightly less than Home Depot is selling it for.
Then, take a print-out of the item to Home Depot, where they'll institute their Low Price Guarantee policy. Home Depot will price-match items from competitors, giving you an up to 10% discount.
Advertisements
19

Pursue Price Protection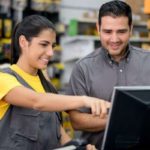 Advertisements
In addition to matching competitors' prices, Home Depot also offers price protection for all their products. If you buy an item and it's then marked down in the next two weeks, you can contact the store and they'll give you a refund to bring down the price of your item to the discounted number.
Of course, you have to be watching fairly closely to ensure you catch these price drops. But if you keep an eye out, you can save a fair amount of money by just being aware of Home Depot's sales.
Advertisements
20

Spring Black Friday Sale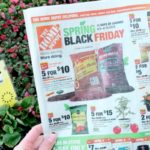 Advertisements
Black Friday is a huge event for anyone who loves shopping sales. Taking place each year the day after Thanksgiving, Black Friday is a one-day opportunity to buy massively discounted products. But for Home Depot, this chance comes more than once a year.
While Home Depot embraces the typical Black Friday sale, they also have another Black Friday sale in the spring. This second sales opportunity usually takes place in late March and can offer products discounted up to 40%.
Advertisements