Black Friday 2018 deals: Here are the must-have items to get!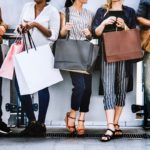 Black Friday is a day famous for its sales. Here is a guide to Black Friday 2018 deals to save!
Black Friday, also known as Mad Friday, is known for its incredible sales in many stores across North America, but also in Europe. That's why every year, the day after American Thanksgiving, people rush into the stores to take advantage of the many deals offered in the malls. However, it can be a challenge to decide what to buy or not to buy on this day when consumers are invading stores. To help you with your shopping, here is a guide to the essentials to get during the Black Friday deals, on November 23rd.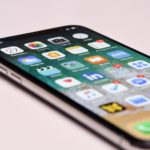 Advertisements
Black Friday is the ideal day to purchase electronic products. However, quantities are frequently limited, so be sure to arrive early in the store to get your hands on the high-tech item of your dreams.
Apple products: Although the electronic giant Apple did not offer a promotion on Black Friday in 2014 and 2015, consumers who are fond of the American brand will probably be able to buy products on sale and gift cards from this popular company, just like in 2016 and 2017;
Televisions, tablets and mobile phones: These items are also to be monitored on November 23rd. In fact, many businesses discount their electronic products during Black Friday or offer promotions that include gift cards. So you can easily buy such an electronic product without paying the full price.
Advertisements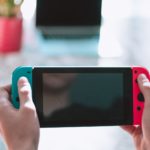 Advertisements
Are video games part of your daily life? Black Friday could allow you to replace your console or help you complete your game collection.
PlayStation PS4 Console: If you want to purchase the PlayStation PS4 console, this annual sale is the perfect time to do so! You can get it at a reduced price;
Nintendo Switch: The Nintendo Switch is also one of the items that you will undoubtedly be able to buy at a very low price. We suggest you go to the store, but also keep an eye on online shopping sites such as Amazon.
Advertisements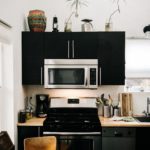 Advertisements
Other items that are good to buy during Black Friday: household appliances! If you need to change your microwave, for example, now is the perfect time to do so! You can also get a food processor or a discounted electric mixer. Small and large appliances are therefore excellent purchases to make during this shopping event.
Advertisements
4

Groupon Black Friday deals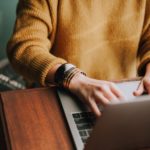 Advertisements
Groupon, a site that offers you the opportunity to buy coupons online and thus have access to very advantageous offers, is also to be kept in your sights. In fact, last year, Groupon offered substantial promotions to its consumers before Black Friday. It is, therefore, a site to keep in sight for Black Friday deals.
Advertisements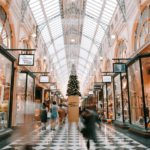 Advertisements
If you are the type of person who buys your Christmas gifts just a few days before December 25th, why not break this bad habit and make most of your purchases on Black Friday? You will undoubtedly make several interesting savings on various products, whether it is cosmetics, clothing or technological products.
Advertisements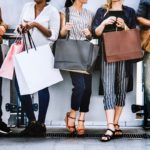 Advertisements
In order to save as much as possible on this crazy day, it is better to be well prepared and to know some tips. Here are some we found on Forbes:
Black Friday offers can appear on the Internet as early as midnight, but you will have access to all promotions from 7am onwards;
Take the time to note the items that interest you before you shop. This will save you time during your shopping day and make you much more patient;
Black Friday lasts only one day in several stores, but some stores extend this event throughout the weekend. Amazon, for its part, is offering sales from November 19 to 26.
The Balance invites you to learn more about this crazy shopping day and learn even more tips to shop the right way. Consumer Reports suggests you check the social networks of your favourite stores to get faster access to promotions and give yourself a budget so you don't spend in a frivolous way.
So you know a little more about what to expect for Black Friday deals. You will be able to spend your money in a smart way, to save a lot of money, while at the same time buying items that have been of interest to you for a very long time. In addition, Cyber Monday, Monday, November 26, is another day to put on your agenda to save on several purchases!
---
Cover photo: Photo by rawpixel on Unsplash
Advertisements