Black Friday 2018 deals: Here are the must-have items to get!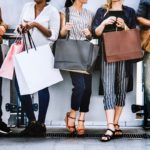 Advertisement - Continue reading below
Black Friday is a day famous for its sales. Here is a guide to Black Friday 2018 deals to save!
Black Friday, also known as Mad Friday, is known for its incredible sales in many stores across North America, but also in Europe. That's why every year, the day after American Thanksgiving, people rush into the stores to take advantage of the many deals offered in the malls. However, it can be a challenge to decide what to buy or not to buy on this day when consumers are invading stores. To help you with your shopping, here is a guide to the essentials to get during the Black Friday deals, on November 23rd.
Advertisement - Continue reading below
Advertisement