10 Things to Buy and 10 Things Not to Buy at Target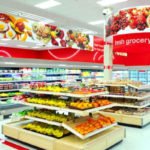 Advertisements
Experts are definite, Target is not the best place to buy your fresh food at all. The problem isn't freshness or quality, on the contrary; if you really want to buy fresh food while you're there, be completely fearless, your food will be fresh and delicious! The problem with fresh food at Target is that you'll invariably pay more for it than elsewhere, in addition to having a much smaller selection of choices.
At Target, we advise you to opt for your favorite pantry foods instead, since they excel in this area! As one user on Reddit points out, "The processed food like cereal, junk food, frozen food is usually consistent with grocery stores in my area or cheaper when on sale." On the subject of fresh food, however, he added, "You also have to consider convenience. If you're already at Target and you just need a couple of things for dinner, then making a separate stop might be more expansive."
Advertisements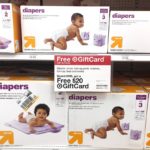 Advertisements
Reviews from parents online are always singing the praises of Target's Up&Up diaper brand. Indeed, you'll come across numerous mothers passionate about this brand, which they consider to be the best one around, being cost-effective while offering high quality in terms of performance. There is also money to save by accruing coupons if you shop via the mobile app.
As one mom noted on Reddit, "My daughter has sensitive skin and I thought the only diapers that didn't give her rashes were Huggies. Then I tried the target brand. A big box of 144 is about $22, I was paying closer to $40 for the same size of Huggies. No rash, since I started using them about four months ago I've had two leaks, and they even have cute designs on them!"
Advertisements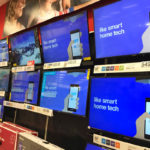 Advertisements
Target might seem like a good place to buy your next electronics. After all, why not? It can't be any worse than at Walmart, for example, right? Well, the fact is that buying electronics at a big box store at all, unless you stumble upon a really good sale, is a bad idea. Since prices are usually high and can vary greatly, it's always best to store for your electronics online so you can easily compare prices.
Indeed, the majority of Target's electronic products can be improved on if you hunt around elsewhere. They haven't quite become competitive enough on prices yet. As Kristen Cook, managing editor of Ben's Bargains, said in an interview with CBS News, "For the most part, year-round [Target doesn't] have that great of deals on electronics. You can always get that stuff cheaper online."
Advertisements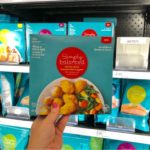 Advertisements
Target has embraced a lot of new products to hit the market focused on improving your diet. You'll find a wide range of options as well, which might actually make your new healthy food plan cost-effective for a change, particularly with groceries and organic foods. God knows that eating healthy can be quite expensive, sometimes!
But we advise you to check out their highly-regarded Simply Balanced brand, said to be a real hit on the dinner table. Target has been offering this brand to its consumers since 2013. It is over 250 different products that are offered, from snacks to frozen seafood. Nearly half of Simply Balanced products are organic, and three-quarters are non-GMO.
Advertisements
5

No: Target's Up&Up Garbage Bags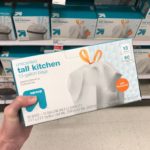 Advertisements
Of course, buying the house brand is sometimes, even often, an excellent idea since the price is generally lower for a similar quality, but in this case, it should be avoided. Indeed, if we are to believe the comments of several Target's consumers, the quality and durability of Target's Up&Up garbage bags leaves much to be desired.
Kyle James of Rather-Be-Shopping has no good words to say about them. "The small savings that Target's Up & Up generic brand provides is not worth it when your trash ends up on the kitchen floor," he told gobankingrates.com. If you want to buy your trash bags at Target, opt for a well-known brand like Glad instead.
Advertisements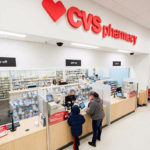 Advertisements
When it comes to medication, many people are adamant about buying well-known brand name drugs, and understandably so; after all, it's your health at stake! However, what is important to know is that private label medications contain exactly the same medicinal ingredients as the name brands, but they cost much less! As Cathy Rosenbaum, a pharmacist and CEO of Rx Integrative Solutions, Inc. told AOL, "The generics are just as effective as the branded products, and they're typically cheaper." If a pharmacist says so…!
In addition, in 2015, when CVS took over the pharmacy section at Target, the rewards program was ended, which caused the price of the medications to increase, making them much less competitive. This is why it's best to buy the generic versions of your medications.
Advertisements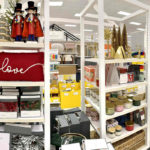 Advertisements
When it comes to decorating, some people are rather strict about the style they are looking for. You might suppose this isn't your style, but don't be restricted by imagining farmhouse chic won't be for you. The range is quite versatile, performing well with a number of products that can really enhance your home—for example, throw rugs, mirrors, frames, wall displays, faux plants and storage options.
But above all, it would be wrong to believe that because the home decor items sold at Target are rather inexpensive, they also look cheap, quite the contrary. These are products that make you look like you've spent more than you actually have. What could be better than a beautiful and sought-after decor created at a ridiculously low price?
Advertisements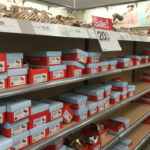 Advertisements
When it comes to shoes, lots of consumers like to shop around for the best price on the market, but it's best not to go for the cheapest possible. Quality will suffer, and so will your feet, eventually. Unfortunately, you won't find the most sturdy and durable shoes at Target. This might be surprising at first as their appearance is fairly stylish, but stylish isn't all there is.
For a similar price, you can get much better shoes elsewhere than at Target. According to Kristen Cook, managing editor of Ben's Bargains, "Fake leather sandals are $20 to $25 at Target. You can go to Macy's to get something that looks the same but that's a quality brand for the same price." So, now you know where to go next time!
Advertisements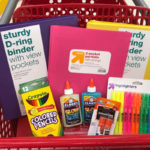 Advertisements
This is an area that parents really need to get a grip on if they are to avoid nasty surprises. Getting kids through school involves lots of hidden expenses, especially when it comes to school supplies. The list is usually endless, requiring several items, sometimes identical, but in different colors, for example. And that's not counting the items that your children will inevitably lose and that you will have to buy again. And imagine the accumulation if you have several children!
Luckily, Target has everything you need, and more, at unbeatable prices all year long. You're unlikely to find lower prices than Target when it comes to school supplies. So don't hesitate to buy everything you need, and even stock up, just in case, because you never know!
Advertisements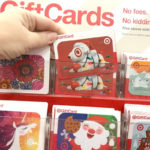 Advertisements
It's always tempting to pick up a gift card on the way out of Target. This is one of the easiest gifts to give, after all, especially for the person who has everything or who is very difficult, isn't it? And besides, they market them cunningly alongside the counter while you're waiting for your turn to pay, which can make the purchase even more tempting.
But a lot of people don't realize that gift cards are far more cost-effective to purchase online instead of in a store, Target or others. For example, on eBay or on the online marketplace Raise, you can get any gift card that can be purchased in store, and doing so allows you to make savings between 5 to 20%, so try to avoid them when you're out on the high street.
Advertisements
Advertisements
Especially good when Christmas is on the way, head to Target to fill up those Christmas stockings without breaking the bank. Also, for any birthdays coming up in the New Year, know that there will be sales coming up as they get rid of that holiday stock. The price of toys at Target is very competitive, they have a ton of choices and the toys are generally of good quality.
Target offers some of the most popular toys for children, such as sturdy musical instruments, kitchen sets to make food and plastic food to "cook", but also cash registers, a small golf set or car packs. It's hard not to find what you are looking for! They even have games that will appeal more to the whole family, such as Throw Throw Burrito or the Uno Attack Card Game.
Advertisements
12

No: Exercise equipment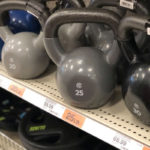 Advertisements
Target does have an extensive range of workout products, so if you're a fitness freak, you can be excused for being drawn by what they have on offer. However, their prices are far from competitive when compared to Walmart's, for both smaller purchases and larger ones like weight benches. Plus, Walmart has as great a selection of workout accessories as Target!
For example, while a single dumbbell might cost you about $3 at Target, it is possible to find a set of 12 dumbbells at Walmart for only $15.29! And when it comes to larger equipments, such as the ProForm 705 CST treadmill, the difference can be counted in hundreds of dollars. So there's really very little reason to be spending your cash on Target's exercise equipment range.
Advertisements
13

Yes: Video games and movies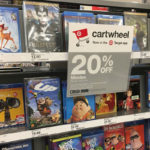 Advertisements
Regular bargain promotions make Target a great choice if you're looking to stock up on your movie collection. The retailer also regularly runs Buy 2 Get 1 Free promotions on its movies and books, but also on its video games and board games, which are basically quite expensive. In these cases, it would be crazy not to take advantage of it!
In the case of video games, it is all the more profitable if you are a Target Circle Member, because you can save up to 40% on your purchases! Unfortunately, when it comes to video games, although Target offers several choices, it seems to favor certain consoles over others. It's still worth taking a look regularly!
Advertisements
14

No: Target Brand Coffee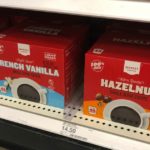 Advertisements
What better way to wake up in the morning than with a good coffee—or two? And if you're a coffee lover, this hot beverage is more than a necessary caffeine boost for you, so it's important that it tastes good! Well, that last detail might sadly not apply at all to Target's house brand coffee, Market Pantry.
According to Consumer Reports' taste testers, Target's Market Pantry brand Classic Roast coffee would have a bitter taste and would be dangerously lacking in complexity. If you still want to buy your coffee from Target, we suggest you stay away from their house brand and opt instead for the well-known brands that are on their shelves.
Advertisements
15

Yes: Archer Farms nut mixture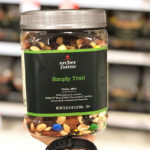 Advertisements
There are tons of brands of nut mixes! However, not all of them are equal in terms of price and quality. Some brands are much less healthy, containing a higher amount of sugar, among other things. And some brands simply doesn't taste that good either. However, Target offers the Archer Farms brand of nut mixes, and we highly recommend it!
Whether it's the Chocolate Salted Caramel trail mix, Sunny Cranberry, Peanut Butter Chocolate, Sweet Cajun, Tex Mex or Protein, you know you'll get your money's worth both in terms of price, quantity, taste and nutritional value! These mixes are the 6 favorite ones of Bonappetit.com, which tested 16 in total.
Advertisements
16

No: Mobile accessories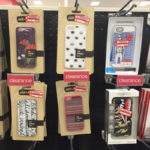 Advertisements
When you buy a new cell phone, you obviously need a new case for it, because they are very expensive, so it is essential to protect them, but let's be honest, the case is also to look good! And who doesn't like to change their case from time to time to sport a new look? Purchasing accessories for mobile devices can quickly add up, especially if you're the type of person who loses or breaks your chargers! And, unfortunately, these various purchases can quickly become expensive.
These are the types of items that are not recommended to be purchased at a big box store like Target. Phone cases and chargers are generally costly from a retailer like Target. If you want to save money, we advise you to buy your mobile accessories online, for example at eBay or Amazon. You'll get much more for your money!
Advertisements
17

Yes: Household Essentials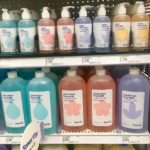 Advertisements
Target is the perfect place to buy your household cleaning products, whether it's your kitchen products, bathroom products, or even your all purpose products. The Smartly brand offered at this retailer offers effective products at a low cost. For example, a 32-ounce bottle of Smartly all-purpose cleaner costs only $1.59, and a 10-ounce bottle of hand soap sells for as little as $0.79.
Not only will you save money by purchasing Smartly brand products at Target, but your home will smell amazing! As Christy Palmer, founder of AllThingsTarget.com, told CNBC Make It, "These cleaners come in some amazing scents, they work great and the prices are super low."
Advertisements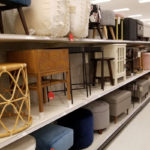 Advertisements
It shouldn't be a secret anymore, buying your furniture at a big box store like Target isn't necessarily a good idea. Sure, it's a good value, but that's just it; in this case, low price comes with lower quality. As Kendal Perez of CouponSherpa explained, "Cheap furniture from Walmart and Target is just that-it works well for college students, but in the long run consumers will pay more to replace these items."
So, unless you're on a pretty tight budget, we strongly advise you to buy your furniture from a specialty store. Otherwise, it is also best to opt for places where you can find good quality furniture at a lower price, such as antique stores, thrift shops, and discount stores, for example T.J. Maxx, HomeGoods, and Marshalls.
Advertisements
19

Yes: Children's Clothing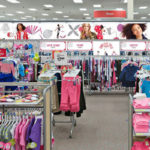 Advertisements
The children's section at Target has recently been put through a revamp and it's been a real success. Another powerful draw for parents who are benefiting from quality but cost-effective options like the Cat & Jack clothes range. Some people might think it's better to buy your kids' clothes at Walmart because they're cheaper, and that's a fact. However, Target offers more contemporary and name-brand options.
Your child will look and feel smart on their first day at school with Target's range and there are many additional safety and health-conscious reasons to choose this well thought out brand. Children with sensitive skin, for example, are catered for here, and Cat & Jack products perform superbly on wear and tear.
Advertisements
20

No: Craft and party supplies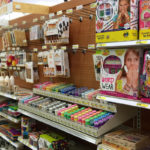 Advertisements
Just because their clothes and diapers can make you think that Target is ideal for baby and children's products of all sorts, it doesn't mean everything is. You should absolutely avoid their craft and party offerings, which do simply not match the bargains of other stores that specialize in such ranges.
According to Kristen Cook, managing editor of Ben's Bargains, it would be much better to buy your craft and party supplies at more specialized stores rather than at Target, such as Jo-Ann Fabric and Craft Store, or even at Michaels, for which you can find 40% and 50% off coupons on the website. Here's a good deal you don't want to miss out!
Advertisements