Crazy Trends To Watch For In The Age Of Coronavirus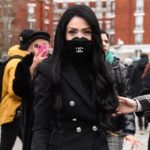 Keep an eye out for these things to become mainstream as we move into a Post-Corona world.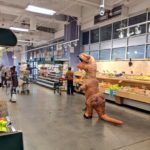 Advertisements
With much of the country on lockdown amid the Coronavirus, going to the grocery store to buy essentials can be a harrowing experience. Many people opt to wear gloves and masks to protect themselves from the potential germs lurking around the corner. A few people have tapped into their creativity with social distancing while shopping and a funny trend has emerged. 
There have been several reports of T-Rexes walking the aisles of various grocery stores. People are wearing the inflatable Halloween costume to shield themselves from the world and the results are hilarious. Watching these dinosaurs hobble up and down the aisles to fetch items is too funny. These folks prove that life finds a way, even during a global pandemic. 
Advertisements
2

Baby Chick Panic-Buying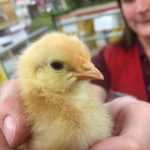 Advertisements
The Coronavirus has caused a lot of anxiety, and as people came to grips with the quarantine, they started stress-buying chickens. According to The New York Times, hatcheries began having a hard time keeping up with the demand for baby chicks. "People are panic-buying chickens like they did toilet paper," said Tom Watkins, the vice president of Murray McMurray Hatchery, of Webster City, Iowa. 
Various Feed Stores across the nation have seen a surge in first-time buyers as people are developing a newfound interest in raising birds to provide eggs in the wake of a potential egg shortage during the Corona crisis. Thanks to the uncertainty of the economy, baby chicks are suddenly in high demand. 
Advertisements
3

Socially Distant Dating
Advertisements
An adorable story came out of Brooklyn that we think will set a precedent for how people date in the age of Corona. Jeremy Cohen took to Instagram to share that he found a creative way to meet a woman that he spotted dancing on a rooftop across the street from his apartment during the quarantine.

He wrote his name on a piece of paper and delivered it to her via drone. She texted him and the two have been going on socially distant dates. They simultaneously ate a meal at the same time from their adjacent roof and balcony. Cohen even stepped inside a bubble to meet her on the street while maintaining social distance. How cute is that? 
Advertisements
4

Minecraft Graduation Ceremonies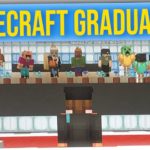 Advertisements
With schools canceled as the pandemic's spread, it forced many students to skip their hard-earned graduation ceremony. Disappointed seniors lost their chance to experience the important rite of passage as self-distancing took hold. A handful of students decided to meet up for a virtual ceremony in the world of Minecraft. 
According to The Daily Progress, a Virginia teen named Trey Powers sent an invitation to the Minecraft graduation ceremony to several of his friends. "It's nice to be acknowledged in such a way when it feels like everything else is falling apart," Powers said. More and more of these ceremonies are popping up as graduation draws near for many high school and college seniors. 
Advertisements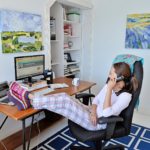 Advertisements
Many employees began telecommuting during the COVID-19 quarantine as people are practicing self-isolation to slow the spread of the disease. The fact that people are sitting in on digital conference calls has had a fascinating effect on what clothing items are being bought online. Walmart's EVP of corporate affairs Dan Bartlett spoke with Yahoo Finance and reported that Walmart is seeing increased sales in shirts but not pants.
"We're seeing increased sales in tops, but not bottoms. So, people who are concerned, obviously, from the waist up," Bartlett said. "These behaviors are going to continue to change and evolve as people get accustomed to this new lifestyle, if you will."
Advertisements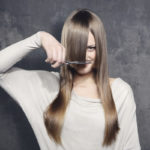 Advertisements
With non-essential businesses closing because of the Coronavirus, hair salons closed their doors. This means that people have been left to their own devices for doing their hair. We predict that we'll be seeing everyone's natural color or crazy box colors in a few months since they won't be paying a visit to their stylist. 
That also means that DIY haircuts will be in fashion. We'll see an uptick of YouTube videos offering haircut instruction. Be on the lookout for shaggy styles that require little to no upkeep. Both ladies and men will have long hair. It will force moms to trim their child's hair, so there will be a surprising trend of children with silly haircuts. Here's our best advice: don't cut your own bangs!
Advertisements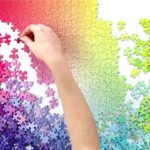 Advertisements
Social distancing means that families are homebound with nothing but time to fill. One fad that has surfaced during the quarantine is that more and more people have picked up the hobby of puzzling. Social media is flooded with pics of people proudly displaying their completed puzzles, celebrities have even jumped on the trend. 
Yet, there are more benefits to jigsaw puzzles than just curing boredom as families are using it as a stress relief. The repetitive and mindless act of putting together a puzzle can help ease anxiety. We all could use some calming activities in our lives during uncertain times. It's no surprise that jigsaw puzzles are becoming popular. 
Advertisements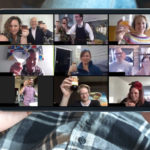 Advertisements
The Coronavirus may keep people from gathering in groups, but we aren't letting that stop us from connecting. Many friends are finding creative ways to virtually spend time together. Zoom is a remote conference platform that has long been used by employers for work meetings. School classes are also virtually meeting on Zoom as they have canceled many schools for the rest of the school year. 
Groups of friends are taking to Zoom and hosting social gatherings while self-isolating. From memorials to birthday parties, we have moved important celebrations online. Another popular trend is the Zoom happy hour. Pals are hosting cocktail parties where everyone toasts with their own beverage of choice. It's a fun and alternative way to keep in touch. 
Advertisements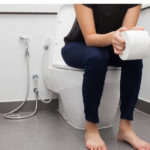 Advertisements
As news of the potential Corona crisis spread, toilet paper began flying off the shelves. People have been stockpiling toilet paper and creating a shortage. Grocery store shelves are being replenished, but many establishments are limiting how many rolls a person can buy in an effort to keep the supply chain going. 
This toilet paper madness has spurred another unexpected trend. More Americans are buying bidets as an alternative. A bidet shower is another way to clean after using the bathroom and has been commonplace in Europe for years. Until we change our buying habits and stop panic-buying toilet paper, we predict that even more people will install a bidet in their home.
Advertisements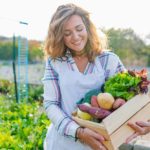 Advertisements
With people being forced to stay home during the pandemic, many Americans grapple with food supply anxiety. The grocery stores have been stripped of many items on their shelves, thanks to consumers panic-buying food. We predict that Victory Gardens will resurface once again during the quarantine.
Victory gardens were popular in America during both World Wars and citizens were encouraged to plant vegetables in any available space on their property. Not only did it help the food supply chain, but it also boosted morale. It would be nice to see homebound families take advantage of the spring weather and plant a garden of their own. Urban farming will become more common as we all do our part to practice social distancing. 
Advertisements
11

Long Beards In Fashion For Summer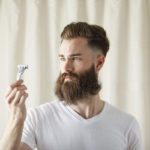 Advertisements
The COVID-19 pandemic has also closed the doors to Barber Shops. This means that men are on their own when it comes to their grooming habits and we expect that many gentlemen will stop shaving or cutting their hair altogether. Many males have worked in jobs that required them to be clean-shaven and with more people working from home, chances are they'll cut back on how often they shave.
So once people emerge from their homes and get back out into society, be on the lookout for a new fad of men wearing long hair and long beards. This look won't just be for old bikers and it will be more commonplace to see guys looking like mountain men. 
Advertisements
12

Recreating Classic Art
Advertisements
Boredom can force people to find creative ways to entertain themselves, and social distancing gave folks a lot of time to fill. Social media can be a great outlet and the Getty Museum started a challenge that took Instagram by storm. They challenged people to recreate works of art with items found around their homes. 
The results were hilarious as bored people around the world tapped into their creative juices and posted amazing pictures. We love this woman who draped herself in a blanket to transform into a classic portrait of a lady. Social media challenges have been around long before the Corona crisis, but as people remain isolated, the trend will take off even more.

Advertisements
13

The Return Of The Drive-In Theatre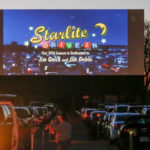 Advertisements
With movie theatres being forced to shut down because of COVID-19 fears, Drive-In Theaters had an unexpected resurgence. Baby Boomers may remember a time when the Drive-In was the coolest place to be, and as society tried to have 6 feet between them, people ventured out in their cars to maintain social distancing while enjoying a movie. 
We predict that as society eases back into normalcy, the Drive-In will continue to have a moment. It's exciting to think of Millennials and Gen Zers experiencing just how much fun it can be to watch a movie in the privacy of your own vehicle. Perhaps new Drive-In Theatres will pop up across the nation as we all learn to live a new normal in the age of the Coronavirus. 
Advertisements
14

Virtual Experience Economy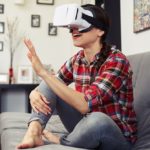 Advertisements
The Experience Economy was booming when the pandemic shut down sports, concerts, travel, and other leisure services. With more and more people staying at home, there is a need for entertainment. We expect the Virtual Experience economy to see major gains during and after the quarantine. One avenue that will take center stage as various sports seasons come and go is Esports. 
Users are and will continue to meet in the virtual realm to play video games and enjoy online sporting events. Be watchful for immersive travel experiences. More and more companies will find a way to use technology to engage their customers. Humans crave interaction and virtual gatherings will become commonplace moving forward. 
Advertisements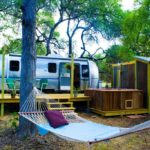 Advertisements
Another industry that has popped up because of the spread of COVID-19 is crisis tourism. As the number of cases of ill people spiked in urban cities, many of the residents fled their home state to take shelter in resort towns or rural areas. Wealthy people flocked to luxury hotels to ride out the quarantine in style. 
City-dwellers will continue to take advantage of rental sites like Airbnb to escape the Coronavirus. Many people are opting to camp out in the country and enjoy nature, as opposed to being trapped indoors during the shutdown. We believe that crisis tourism will take hold once again as many medical professionals predict that COVID-19 could be a seasonal illness until we discover a vaccine. 
Advertisements
16

A Self-Improvement Craze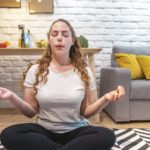 Advertisements
The mandatory shutdown in many states has given people an unexpected opportunity to focus on self-improvement. Individuals are using their time at home to engage in self-care activities. From meditation to home workouts, much of society is focusing inward to cope with anxiety and stress. Like-minded people are gathering online to practice breathwork or group yoga. 
There are also several resources available to take up a new hobby during social distancing in the form of online learning. For example, Fender is offering free streaming guitar lessons and Nikon has released free online photography instruction. As the days stretch during the pandemic, people will continue to tackle hopes and dreams they never had time for. 
Advertisements
17

Social Distance Parades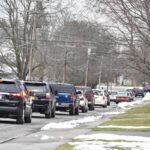 Advertisements
Social distancing has put a damper on celebrations as people have been told to stay home. Despite the world being in the midst of a pandemic, much of life goes on. There are still birthdays, graduations, anniversaries, and other important events that deserve recognition. Friends and family found a creative way to throw their loved-ones a party in the form of a parade. 
The guest of honor is treated to people driving past their home with signs, balloons, and honking horns. Social distance parades have unfolded across the nation as teachers drove in groups through neighborhoods to wave hello to their students who were forced to homeschool. These celebrations are a testament to the resiliency of the human spirit. 
Advertisements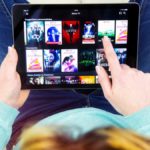 Advertisements
Social isolation has put a spotlight on ways to virtually spend time together. Another trend that has surfaced during the Corona crisis is people hosting Netflix viewing parties. People are binge-watching their favorite shows together, but separately, by using the Chrome Netflix Party extension. 
Each participant logs onto their own Netflix accounts to choose the same series or movie to watch at the same time. The Chrome extension syncs the accounts and a text function appears at the side of the screen. You and your friends can chat and react to the movie in real-time. Other platforms offer their own version, so hosting a virtual movie night is about to become a common practice. 
Advertisements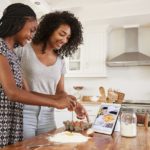 Advertisements
Many millennials and Gen Zers are stuck at home and are being forced to learn how to perform everyday tasks on their own. The shutdown has made it so things that were typically outsourced are no longer available. This has brought about the trend of assisted development. Young people are trying their hand at cooking and are relying on virtual instruction to guide them in the kitchen. 
They're also tackling DIY home projects and are turning to various apps. The younger generation will emerge from the shutdown having earned some much-needed independence. It will become mainstream for Millennials to know the value of performing basic skills and we'll have the Internet to thank for teaching them how to do it. 
Advertisements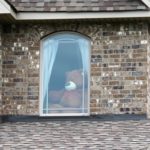 Advertisements
Parents of young children have found themselves trapped in their houses with endless hours to fill during the quarantine. A sweet trend has popped up in neighborhoods across the nation that proves we're all in this together. People started propping teddy bears up in their windows so that kids can go on "teddy bear" hunts as they stroll down the street. 
National holidays are also being recognized during the Corona crisis, so people took to posting pictures of 4-leaf clovers on St. Patrick's Day. Families are also taping pics of Easter eggs in their windows so little ones can go on Easter Egg hunts through the neighborhood. It's a fun and cute way to maintain a sense of normalcy for kids during these uncertain times.
Advertisements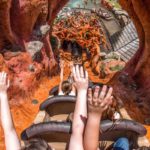 Advertisements
Many establishments have been forced to shut their doors as the nation practices social distancing. Amusement parks, museums, and other tourist destinations have closed down indefinitely until we flatten the curve of people coming down with the virus. That doesn't mean that you can't still enjoy these places, though. 
Virtual tours have taken the Internet by storm as many of our favorite places have launched online access to costumers. Families can virtually ride the rides at Disneyland, tour the Louvre museum from the comfort of their own home, or see the wonders of the world on their computer. This trend may not last after they have lifted the quarantine, so be sure to take advantage of these amazing offerings. 
Advertisements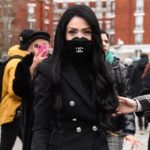 Advertisements
Fashion trends follow the demand of customers and as COVID-19 fears have moved through society, people have taken to wearing masks in public. What was once reserved to keep the sick and elderly protected are now becoming mainstream. Health officials have advised that all Americans wear a mask when visiting a public place. 
We predict that designer masks are about to become in style. Models even donned face masks on the runway in Paris at the 2020 Fashion Week. Magazines will feature photos of celebrities and models wearing Gucci, Chanel, or Gucci face masks. As we integrate back into society once the pandemic has passed, fashion masks will be all the rage. 
Advertisements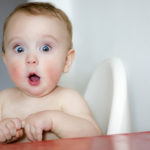 Advertisements
Baby booms often follow natural disasters and some doctors have predicted that there will be a spike in childbirths after the Corona crisis is behind us. With many of the bars and other places where young couples socialize closed, many will be quarantined with nothing to do but "Netflix and chill". 
This means that couples will have plenty of time to be intimate and we'll see lots of babies being born after the new year. The lockdown will bring about an entire generation of babies conceived in the midst of the pandemic. It will be so funny to see how many newborns are named Covid or Corona in the near future. 
Advertisements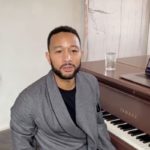 Advertisements
Fans were left disappointed when concerts and performances were canceled for social distancing. Although, a handful of musicians and performers didn't let the Coronavirus stop them from putting on a show. Many popular artists took their show online and live-streamed from their homes. Chris Martin, Coldplay frontman, performed on Instagram Live and John Legend hosted a concert as well.
Other celebrities took part in charity events that raised money for workers who lost their jobs during the shutdown. Dave Matthews gave a virtual solo show. Willie Nelson even moved his Luck Reunion tour online and Livestreamed the performance. This may be a phenomenon that only lasts during the quarantine, but this is one trend we hope will stick around. 
Advertisements
25

Driverless Delivery Service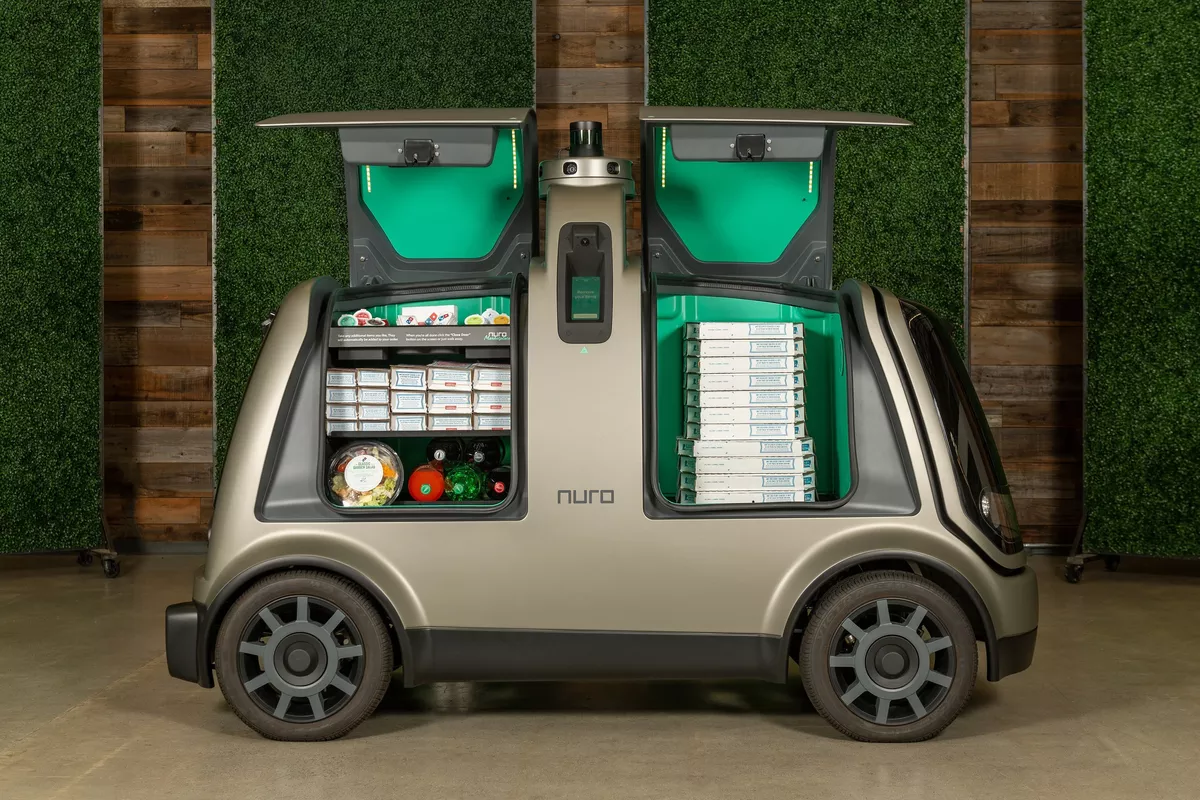 Advertisements
Keep an eye on robot delivery services when it comes to forecasting future trends in the age of Corona. The lockdown has forced families to find alternative ways to have food and other items delivered to their homes. Many companies have stepped up to handle the demand. Instacart delivers groceries and DoorDash delivers take out. 
Yet, as it potentially exposes more and more people to the virus, we might see a moment when we have to turn to robots and driverless cars to get our products to us. Dominos Pizza has already started rolling out Nero vehicles to deliver pizzas. We predict this will become more commonplace in a post-COVID-19 world. 
Advertisements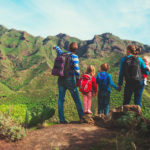 Advertisements
One happy trend that has surfaced during the pandemic is that people are spending more time in nature. With states issuing a shelter-in-place order, many citizens have been taking advantage of stepping outside to get some exercise in the great outdoors. We have filled parks with people maintaining social distancing while hiking or enjoying a picnic.
In a time when society has been addicted to screens, it's been refreshing to see people step outside for entertainment. Maybe after the lockdown is lifted people will continue to enjoy the benefits of spending time in the fresh air and sunshine. We predict that activities such as jogging will become more popular in the coming days. 
Advertisements
27

Christmas Lights In The Spring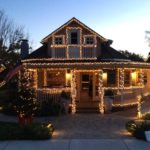 Advertisements
With people being told to stay home during the pandemic, it's been fascinating to see the different trends that have popped up. Neighbors found a cheery way to lift spirits and many families are putting their Christmas lights back up to add a bit of sparkle to the neighborhood. Our nation's streets are aglow in the middle of spring.
Social media has lit up with users posting pics of their home wrapped in twinkling lights along with the hashtags #LightsForLife and #CoronaKindess. We love to see people joining together to spread cheer during the crisis. Self-isolation can cause anxiety and depression, so this movement is a simple way to look out for your neighbor.
Advertisements
28

Social Distance Workouts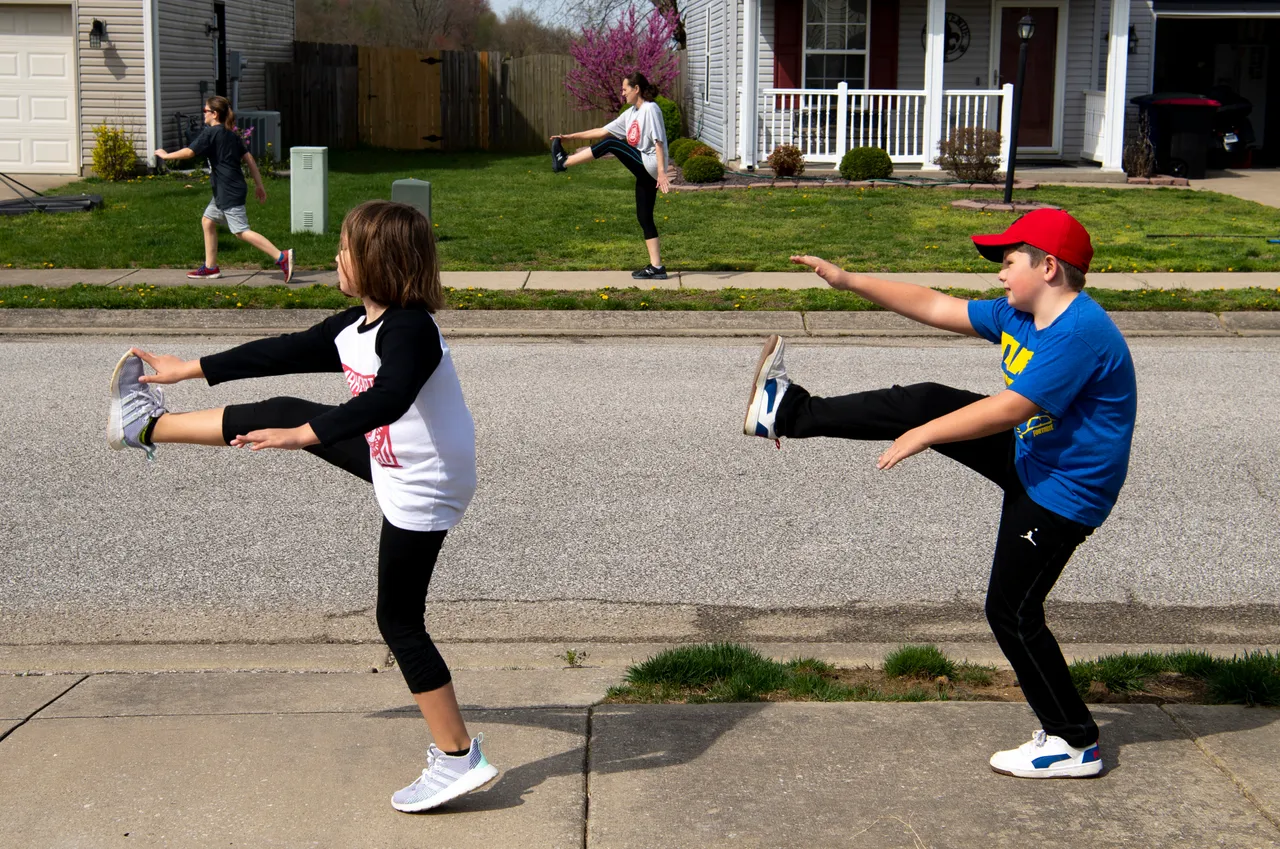 Advertisements
The social quarantine can be challenging when it comes to keeping up with physical and mental health. The lockdown has forced people to be innovative with their fitness routines. One craze that is taking over is social distancing workouts. People are gathering outside in small groups to work out together while maintaining a safe distance from each other.
There have been outdoor Zumba classes, walking groups, and other fitness routines. From a gathering of adults to parents joining their children, people are finding creative ways to stay in shape as we adjust to our new normal. Perhaps it will become more mainstream to see people taking care of their fitness in the future.
Advertisements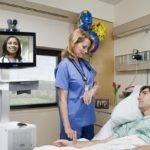 Advertisements
The Coronavirus has opened up a new world in healthcare. The nation's healthcare workers have been on the front lines taking care of people who have the virus. They're putting their own health at risk to tend to the sick. We predict that there will be a rise in the use of health robots. 
There have been several reports of scientists working within the field of artificial intelligence to develop an AI force of doctors and nurses. Keep en eye out for this modern technology to become commonplace as the world deals with the threat of pandemics moving forward. It may sound like science fiction, but health robots are about to become a reality. 
Advertisements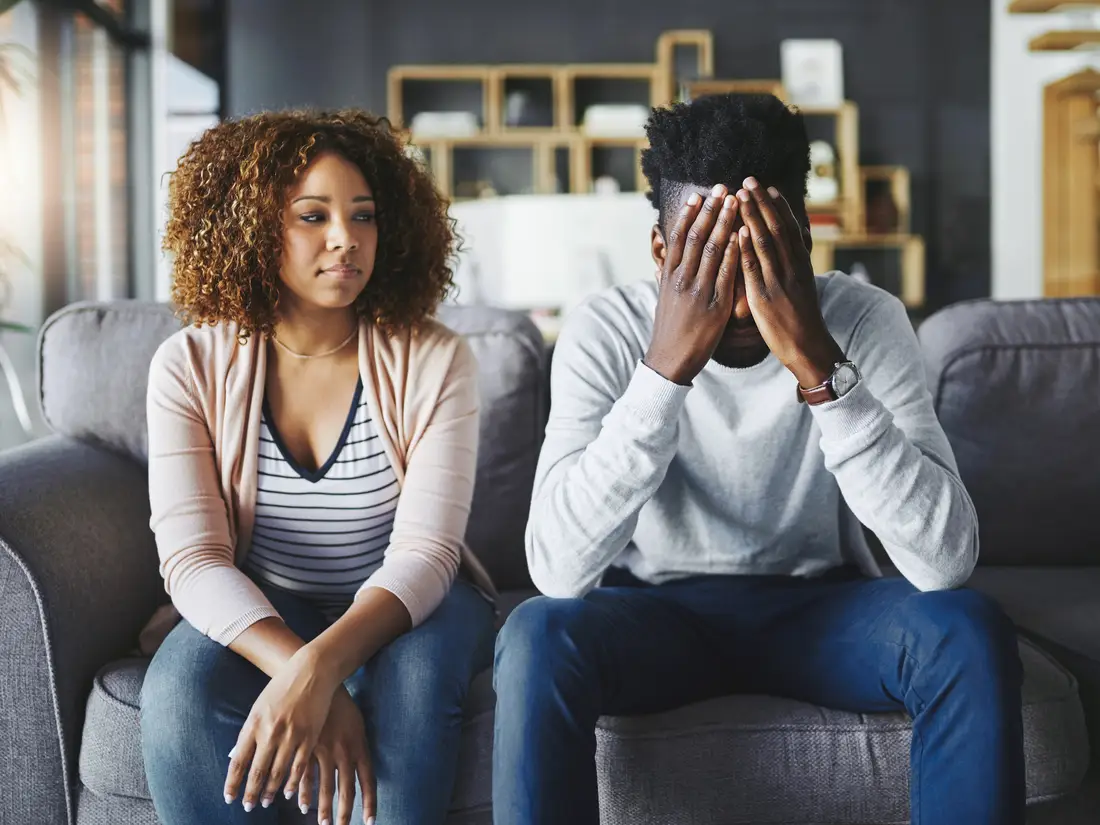 Advertisements
Just as we may see a baby boom from couples being forced to spend time together, there may be a rash of Corona divorces after they have lifted the lockdown. According to Page Six, divorce filings have skyrocketed since the quarantine began as couples grapple with disagreements and financial burdens from the pandemic. Being trapped together has taken a toll on many marriages. 
NYC divorce attorney William D. Zabel, a founding partner of Schulte Roth & Zabel, told Page Six, "We've had an increased amount of calls in the past week from people seeking representation for divorce proceedings, a 50 percent increase, and I have been hearing the same from my colleagues at other firms."
---
Cover photo credit: Fortune
Advertisements