20 Ways To Practice Radical Self-Care During The Corona Crisis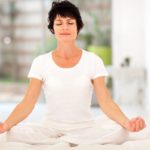 It's important to nurture your body and mind during trying times. These simple practices will keep you balanced and in control.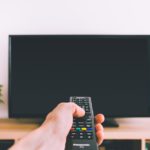 Advertisements
One of the most important steps you can take to maintain your sanity during uncertain times is to limit your media exposure. It's important to stay on top of current events, but putting a constant focus on the news could affect your mental health. Be sure to balance the amount of media you consume in a day. 
A useful tip is to set up breaking news alerts on your cell phone. That way, you can stay informed of important events without being glued to your television. If you feel overwhelmed or anxious, turning off the tv is a great first step. 
Advertisements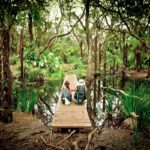 Advertisements
As we grapple with self-distancing, it can be all too easy to worry about being isolated in your home. The good news is that you can always step outside for a change of scenery. Nature can be very healing, and the fresh air could be good for you.
Studies have shown that spending time in nature can improve memory, lower blood pressure, and decrease cancer risk. We could all use that in trying times. So, go for a hike at your favorite spot or just take a stroll around your neighborhood. You'll be happy that you did. 
Advertisements
3

Stay Connected With Friends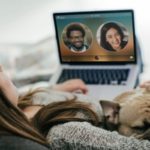 Advertisements
Another great self-care tip during the Corona crisis is to connect with friends and family. We may not gather face to face for a while, so communicating with loved ones is even more important. Set daily or weekly phone or FaceTime dates with those you're close to.
We're so lucky to have the technology available to us. You could even schedule a group hang with several of your friends. It's healing to talk about your thoughts and fears with people you trust. It's also crucial that we all check in with our elderly family members to make sure they're doing okay. 
Advertisements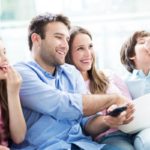 Advertisements
We've all heard the saying laughter is the best medicine, and that is especially true when times are challenging. An awesome way to lift your spirits is to make laughter a priority in your home. Now would be the best time to have family movie nights and watch comedies together. You could also watch uplifting shows that make you chuckle. 
Laughter has so many health benefits, from reducing stress to releasing feel-good endorphins. According to Psychology Today, laughter can reduce pain, connect people, and improve the flow of oxygen to the brain. So, allow yourself to be silly. 
Advertisements
5

Practice Daily Meditation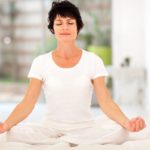 Advertisements
It's always good to refocus your mind, and it's important that you take time to redirect your thoughts, especially if you're feeling anxious. The practice of meditation is a great way to manage stress. A daily habit of taking the time to slow down will center you during this chaotic season of life. 
There are several meditation apps available to guide you through the process. According to Healthline, meditating can improve sleep, control anxiety, and enhance your emotional health. We could all use a little of that in the unknown days ahead. Mindfulness can be a powerful tool. 
Advertisements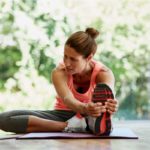 Advertisements
Many of us have already worked exercise into our daily lives, but if you haven't gotten around to it, now would be a good time to start. There are so many benefits to moving your body. According to the Mayo Clinic, not only can it help control your weight, but it can boost your energy, combat diseases, and improve your mood. 
So, it's time to get moving. There are plenty of apps and online resources that offer all kinds of work out instruction. It could also be as simple as going on a walk around the block. Your body will thank you for it. 
Advertisements
7

Establish A Cell-Free Zone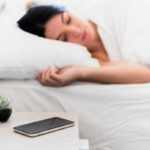 Advertisements
We all love our cell phones and it's handy to have information at our fingertips, but it can also be toxic. A smart move would be to establish a cell-free zone in your home. It might surprise you at just how freeing it feels to not have your cell phone within reach. A great place to start would be to leave it out of your bedroom. 
Many of us may not be aware of just how often we pick up our phones. Allow yourself to take a break from all the chatter and you'll sleep better, feel more connected with your partner, and reduce stress. 
Advertisements
8

Start A Gratitude Journal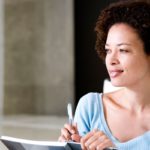 Advertisements
Another self-care tip that will lift your spirits is to write in a daily gratitude journal. Even during a pandemic, there is plenty to be thankful for. If you take a moment each day to list a few things that make you happy, you'll feel a huge boost to your morale.
It can be healing to silence fear and anxiety with gratitude. According to Psychology Today, paying attention to what you appreciate in life will put you in a positive frame of mind and connect you to the world around you. 
Advertisements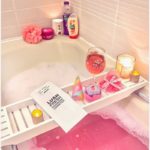 Advertisements
Who doesn't love to be pampered? It could be fun to have an at-home spa day. Set aside some time to take care of yourself, head to toe. Light a few candles, sink into a luxurious bubble bath, and feel your worries float away. A fun idea might be to apply a face mask or give yourself a manicure.
Taking care of your body will also rejuvenate your mind. If you don't have the time to dedicate to a complete day of treatments, something as simple as taking a hot shower will do wonders for your soul in a time of stress. 
Advertisements
10

Follow A Daily Schedule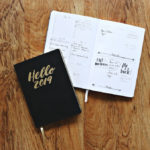 Advertisements
Humans are creatures of habit, so it can be disruptive when our routines are changed. One way to keep feeling as normal as possible during social distancing is to create a new normal by enacting a daily schedule. It can be as specific or as loose as you want. 
Everyone in your household will feel calmer if there is a semblance of order, especially if you have children. Create a document with time blocks and activities for each time of the day. Before you know it, you'll feel more secure from spending structured time at home. 
Advertisements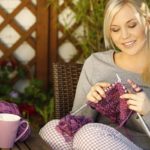 Advertisements
Boredom can be a real danger when you're killing time. Another self-care tip is to start a new hobby. Is there something that you've always wanted to try, but just didn't seem to have enough hours in the day? This could be your moment to take it on, and it's even better if you have to use your hands.
Knitting, crocheting, and painting are all wonderful hobbies that can relieve stress and help you pass the time. There are so many choices out there, don't limit yourself to just one. Imagine all the awesome crafts you could create? 
Advertisements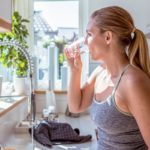 Advertisements
It may seem obvious that you need to stay hydrated, but it's all too easy to forget to drink water, especially when you're stressed. Water is so good for your body and mind, and there are so many benefits to drinking it.
According to Web MD, it flushes toxins from your organs, carries nutrients to your cells, cushions your joints, and helps you digest the food you eat. Be mindful of drinking at least 2 liters a day. This will keep you from becoming dehydrated and help you stay healthy, which is so important during the Corona Crisis.
Advertisements
13

Spend Some Time In The Kitchen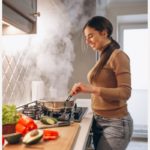 Advertisements
Cooking can be therapeutic, so be sure to spend some time in the kitchen to lift your spirits. Pull out old cookbooks, search through Pinterest, or make up your own recipe. Of course, you should make healthy meals, but it's okay to be indulgent now and again. 
If you can't make it to the grocery store to pick up items, be creative and try to create a new dish with what you have on hand. The point is to enjoy every step. From prep work to serving the food to your family, it's important to savor the entire experience.
Advertisements
14

Spend Time With Your Pet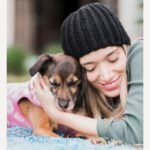 Advertisements
If you're looking for comfort during social isolation, then look no further than your family pet. Animals can drive emotional well-being, and owning a pet has many physiological benefits. Psychology Today notes that living with a dog can improve heart health, lower cholesterol, and decrease blood pressure. 
If you're feeling overwhelmed or isolated, spend some time with your pet. Get on the floor and play with them, climb into bed and cuddle with your cat, or stop and admire your goldfish swimming in their bowl. You'll feel uplifted in no time. 
Advertisements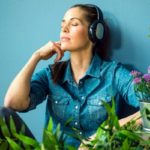 Advertisements
Music can be a powerful medicine when anxiety is high. It's a great stress-reliever to slow down and play your favorite album. According to the American Psychology Association, researchers found that listening to and playing music increase the body's production of the cells that attack invading viruses and boost the immune system.
So, grab your headphones, find a comfy spot and get lost in the power of music. It will calm your soul and help reduce fear and uncertainty. If you're lucky enough to play an instrument, why not perform a concert for your family?
Advertisements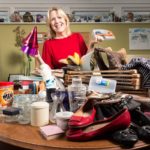 Advertisements
Another way to feel sane during a crisis is to keep your house organized. You'll feel calmer if your environment is clutter-free. With many people staying home and practicing social distancing, we have some extra time on our hands. So, why not use that time to declutter?
Maybe there's that one closet that you've been putting off cleaning. Perhaps your wardrobe could use an overhaul or your kitchen cabinets need to be reorganized. Whatever the case may be, take advantage of being homebound. If you're not sure where to start, check out the Netflix documentary Tidying Up with Marie Kondo for inspiration. 
Advertisements
17

Cuddle With Someone You Love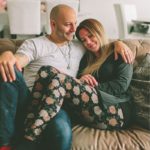 Advertisements
If people are feeling anxious in your home, then add some cuddle time to your daily schedule. There are so many health benefits to cuddling, such as lowering blood pressure, easing stress and make you feel more connected. We all could use a bit of that in the coming days.
According to Web MD, a hug from a person you love could even help combat the common cold. If you're a parent, your child may need reassurance and a cuddle could be just what they need. If you have a partner, scoot in close to each other, and see where it leads you. 
Advertisements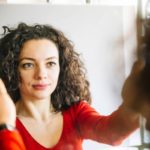 Advertisements
With news breaking almost every hour when it comes to the Corona Virus, it's easy to become consumed with worry about the "what ifs". That makes it even more important that you're mindful about living in the moment. Thinking too far ahead can be scary, so don't allow your thoughts to wander too far. 
According to Psychology Today, one way to live in the moment is to practice what psychologists call savoring. Slow down and try to take in the sights and smells around you. Tuning into your senses will keep you grounded and prevent you from worrying about the future. 
Advertisements
19

Catch Up On Your Reading List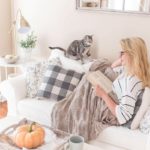 Advertisements
Are you feeling bored while you're socially isolating? A useful way to pass the time would be to catch up on your reading list. Sit in your favorite spot, grab a blanket and curl up with a good book. The mental escape will be good for your spirit.
If you aren't a reader, then consider listening to an Audiobook. The point is to get lost in a story. It could also be fun to read aloud with your family so that everyone can enjoy using the power of their imagination. 
Advertisements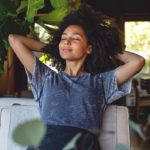 Advertisements
Finally, another self-care tip to get you through the Corona crisis is to remember to breathe. With families isolating themselves at home, it can put more demands on caregivers. Between children being home from school and caring for sick family members, it's enough to make your head spin.
Be sure to take a moment to take in deep breaths. It will calm any anxiety and recharge you. A good idea would be to set an alarm on your cell phone with a reminder to pause and take a breath. It will be good for your body and mind to take in extra oxygen.

---
Cover photo credit: Clear and Simple
Advertisements