Couple Makes a Bet: No Cheat Meals, No Alcohol. A Year Later, This Is What They Look Like
Advertisements
Ever since childhood, Lexi Reed always had been struggling with her weight. By the age of 25, she weighed in at 392 pounds. She didn't let it get to her and was a happy and outgoing person, but the extra weight was impacting her life quality.
Advertisements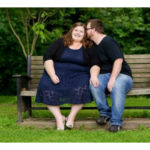 Advertisements
Lexi eventually met the love of her life, Danny Reed. The pair had been best friends for 10 years. Danny loved Lexi for who she was, no matter her size or shape. But there was one issue: he was sedentary too and had unhealthy eating habits.
Advertisements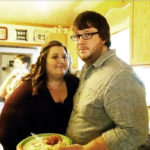 Advertisements
The couple was overweight. Danny, who was just a couple of years older than Lexi, weighed in at around 280 pounds. Together, they ate out at restaurants for all of their meals, spent hours at all-you-can-eat buffets, and ordered food whenever they ate at home. They were feeding each other's unhealthy lifestyle, and while their relationship was a loving one, the extra pounds were taking a toll on their health.
Advertisements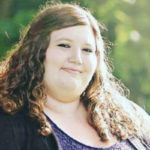 Advertisements
Their physical state was preventing them to engage in normal couples activities such as going on romantic walks or biking. Lexi knew that her weight issue was limiting her, but this lifestyle was all she had ever known since she was a child. She knew that she needed to turn her life around. Yet, she just didn't know how, nor have the proper motivation to do so. Until something changed everything.
Advertisements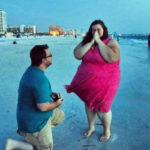 Advertisements
The two finally got engaged. At that point, Lexi weighed 485 pounds. Needless to say that finding a wedding dress in her size would prove to be challenging.
Advertisements
Advertisements
She remained strong through the difficult task and persisted despite being the victim of harsh judgments and eventually found the right dress for her wedding day. Little did she know their problems were just beginning. The marriage started bringing up questions of eventually having children. But a pregnancy at her weight would be dangerous for both Lexi and the baby. And that wasn't the only dream that seemed impossible for the newlyweds. For example, she was too big to go on the rides at theme parks, and she was also too big to fit in a plane seat.
Advertisements
7

A New Year's Resolution
Advertisements
A year of marriage had gone by and nothing had changed. But Lexi had this gut feeling that something had to change. Although her husband had always been very supportive of her, he initially wasn't into the idea at all. It took some convincing to get him to join his wife's healthy New Year's resolution.
Advertisements
Advertisements
Upon hearing of the couple's New Year's resolution, some of Lexi and Danny's friends wanted to make a bet with them. The couple made a deal that they would go a month following a few rules: no eating out, no soda, no alcohol, no cheat meals, and working out for 30 minutes five times a week.
Advertisements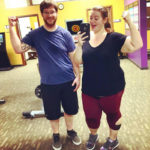 Advertisements
The couple joined a local gym in their hometown of Indiana. As promised, Lexi went to the gym for 30 minutes a day, every day. But it was far from easy for a number of reasons. Finding the right gym was not an easy task. Lexi was self-conscious about what other people would think of her. The couple eventually found a gym that wasn't too crowded, and Lexi even found the right exercise machine to help her with her aching joints due to her weight.
Advertisements
Advertisements
Going to the gym once a day was only the first part of Lexi and Danny's journey. They also had to change their diet. They discovered the best way to cook: together. Lexi stopped looking at eating healthier as a diet and found her own way to make the transition easier by making healthier versions of her favorite foods.
Advertisements
11

A Strong Support System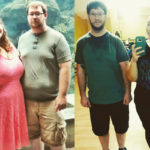 Advertisements
Going to the gym and eating healthy isn't easy, especially if you're doing it alone. Thankfully Lexi had the support of her loving husband, Danny, and vice versa. Together, the couple was strong and continued to keep their promise by being each other's support system.
Advertisements
Advertisements
As time went on, Lexi and Danny continued going to the gym and eating right. Soon, the results started to show! Lexi even started taking classes at the gym and meeting new people. These new friends would also turn into her support system and hold her accountable.
Advertisements
13

The Work Starts Paying Off
Advertisements
At first, Lexi was losing around 20 pounds a month. Then the weight loss slowed down, but she kept going to the gym and eating healthy, counting her daily calorie intake. Pretty soon, her new habits turned into a lifestyle.
Advertisements
Advertisements
Danny was beside Lexi every step of the way, and pretty soon he was able to see a difference in his health as well. Within just 24 months, Danny had lost almost 100 pounds. At the beginning of his journey, he weighed in at 280 pounds, but managed to get down to 190 pounds by the end of the first year.
Advertisements
15

Lexi's Amazing Transformation
Advertisements
After 18 months, Lexi's life had completely changed. The difference was astounding. By May 2018, she was down an incredible 312 pounds.
Advertisements
Advertisements
With all the weight that the lovers have managed to lose, the limitations they once faced no longer hold. Lexi can now not only go on the rides at theme parks, but also get on a plane!
Advertisements
Advertisements
Lexi created an Instagram account in the fall of 2016 to log her incredible journey, and to get and offer support. She named the account "Fat Girl Fed Up" and began posting daily pictures of herself going to the gym, along with motivational quotes. Today, Lexi's Instagram account has over 750,000 followers.
Advertisements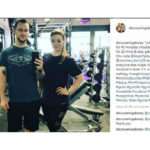 Advertisements
Lexi Reed is not the only one inspiring others on social media. Her husband Danny is also in the game as he has started his own Instagram account called Discovering Danny.
Advertisements
Advertisements
Their story and results are so impressive that the couple has been invited on TV shows and even at the SAG Awards. Real stars!
Advertisements
20

Ready For A New Challenge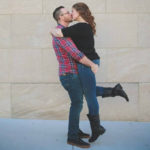 Advertisements
One of the main motivations that pushed Lexi to start losing weight was that a pregnancy would be dangerous for her and her baby. Now that the couple has turned their life around, they are considering the idea of starting a family within 5 years.
Advertisements