Celebrities That You Didn't Know Are Canadian
1

Sandra Oh – Nepean, Ottawa, Canada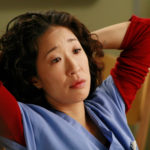 Advertisements
Sandra Oh was born on July 20, 1971. Her parents were immigrants from Seoul, Korea, where they were married. Her father was a businessman and her mother was a biochemist. She began her career at a young age by taking ballet classes. When she was in college, she studied drama at the National Theater School in Montreal. Sandra has won numerous awards, including the FIPA d'Or for Best Actress and two Genie Awards.
Oh's most known role was as Christina Yang on Grey's Anatomy. Grey's Anatomy first premiered in 2005 and is the longest-running scripted show on ABC. Her breakout role was when she was the lead in The Diary of Evelyn Lau. This film was about a teenage girl who runs away from home and becomes a well-known author. The book is about the mother, who became addicted to certain substances and started working in the adult entertainment industry. Since the beginning of her career, Oh has been cast in numerous roles.
Advertisements
2

Pamela Anderson – Ladysmith, Canada
Advertisements
Pamela Anderson was born on July 1, 1967. After Anderson graduated from high school, she worked as a fitness instructor. While she was attending a Canadian football game, she was broadcasted on the big screen wearing a Labatt beer t-shirt. Due to this exposure, Labatt hired her to appear in their advertisements. Not long after this, she was offered a deal by Playboy, where she appeared on the cover of an October issue. In 1990, Anderson had become the centerfold for the magazine.
Anderson's acting career began on the TV series Home Improvement, where she played the Tool Time Girl. During her time on the show, she was noticed by casting agents from Baywatch who were looking to replace their current actress. Baywatch was about Malibu lifeguards. The shots were specifically planned out to capture the lifeguards in a montage running across the beach. Anderson's role in the series caused the show to become one of the highest-rated programs worldwide.
Advertisements
3

Keanu Reeves – Beirut, Lebanon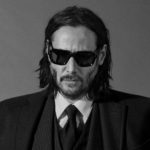 Advertisements
Keanu Reeves was born on September 2, 1964. Although he was not born in Canada, he has since pursued his Canadian Citizenship. To become a citizen of Canada, if you weren't born there, you must pass a Canadian Citizenship test. This test has questions about Canada's history, geography, economy, government, laws, and symbols. Reeves was never interested in academics. Instead, he took interest in ice hockey, which is a popular sport in Canada, and drama. Eventually, he dropped out of school to pursue his dream of acting.
Reeves has had many successful roles throughout his career, one of these roles being in the film The Matrix. Another popular role was in John Wick. This film is an action thriller about a retired hitman that becomes active again. There are currently 3 films, with the 4th one set to come out in 2022.
Advertisements
4

Shania Twain – Windsor, Canada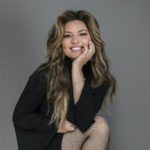 Advertisements
Shania Twain was born on August 28, 1965, as Eilleen Regina Edwards. Twain did not have the perfect childhood, but she found comfort in music. She began singing at the age of three, and playing guitar at eight. When she was 18 years old, she left home to move to Toronto. Although she did find a few jobs here and there, it wasn't enough to support her on her own. In 1987, Twain's parents had tragically died in a car crash. Due to this, she moved back home to support her siblings.
Twain never gave up on writing music. Eventually, one of her songs made it to Nashville, and she was signed to Polygram Records. Her first album, Shania Twain, was released in 1993. In 1999, Twain won two Grammy Awards for Best Country Song and Best Female Country Vocal Performance for You're Still The One. Then again, in 2000, she won two more Grammys for Come On Over – Best Country Song, and Man! I Feel Like A Woman – Best Female Country Vocal Performance.
Advertisements
5

Céline Dion – Charlemagne, Canada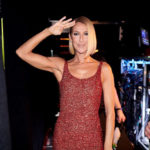 Advertisements
Céline Dion was born on March 30, 1968, in a small town just outside of Montreal. She is one of 14 children who all adored music. When Dion was just 12 years old, she wrote her first song. Her mother sent the recording to René Angélil. He invited her to meet him at his office, where he asked her to perform in front of him. From that moment, he knew he was in the presence of a star. Their relationship is said to be one of the most wonderful relationships in the history of show business.
In 1990, she had decided to enter the American world of music. She released her first album in English, Unison. That same year, she appeared on The Tonight Show with Jay Leno and also won the Juno for Album of the Year, as well as Female Vocalist of the Year. With Dion's career unfolding in front of her, she made her own American dream come true with a global hit song for the film Titanic. Céline Dion's career has lasted over 35 years and is still growing. She is known as one of the most powerful singers across the globe.
Advertisements
6

Matthew Perry – Williamstown, Massachusetts
Advertisements
Matthew Perry was born on August 19, 1969, in Williamstown, Massachusetts. Although he was not born in Canada, he spent most of his childhood living with his mother in Ottawa, Canada. When Perry was 15 years old, he moved to Los Angeles to live with his father and hopefully begin a career in acting. One of his first roles was in the film A Night in the Life of Jimmy Reardon in 1988. At the time of this film, Perry was still in high school.
In 1987, Perry starred in the sitcom Second Chance. The show was later changed to feature a story about Perry's teenage character and Perry was booted from the series. Since then, he had auditioned for many small roles, some of them including Empty Nest and Growing Pains. These shows never took off, unfortunately. Perry's most known role was the character of Chandler Bing on the hit series Friends. This show first aired in 1994 and lasted for ten seasons, ending in 2004.
Advertisements
7

Sarah McLachlan – Halifax Regional Municipality, Canada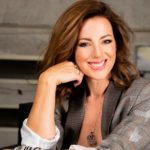 Advertisements
Sarah McLachlan was born on January 28, 1968. From a very young age, she had developed a love of music and singing. Before she graduated from high school, she had joined a band that had received an offer to sign a contract from a recording company in Vancouver. After graduation, she had moved to Vancouver to continue to make music. In the 1980s, she released her first album, Touch, and was an instant hit in Canada.
McLachlan has recorded many songs for movies such as City of Angels and Toy Story 2. In 1997, she co-founded Lilith Fair, a festival that featured only female musicians. This festival took place during the summer from 1997 to 1999, and again in 2010. McLachlan won Grammy Awards for Best Female Pop Vocal Performance and Best Pop Instrumental for her songs Sweet Surrender and Building a Mystery.
Advertisements
8

Elliot Page – Halifax Regional Municipality, Canada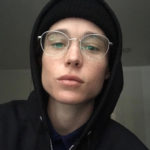 Advertisements
Elliot Page was born on February 21, 1987. Page began their career at the age of 10 years old. Their first role was in the series Pit Pony in 1999. One of Page's most iconic roles was in the film Hard Candy, in which they played a 14-year-old who meets a 30-year-old and tries to expose him. Another popular role that Page is known for is their character in the film Juno.
Juno was about a teenager who became pregnant and has to make an unusual decision. This film led to Page receiving an Academy Award, BAFTA, Golden Globe, and SAG Best Actress nominations. Elliot Page was formerly known as Ellen Page. In 2014, Page came out as gay and later came out as transgender and non-binary in 2020. In 2018, Page married their partner, Emma Portner. The couple has been together throughout the duration of Page's transition and Portner has been supportive of every choice they make.
Advertisements
9

Jim Carrey – New Market, Canada
Advertisements
Jim Carrey was born on January 17, 1962. Carrey began his career by doing stand-up comedy when he was 15 years old. He had worked at a factory as a janitor to help support his family, but he eventually quit because he was making enough as the opening act for Buddy Hackett and Rodney Dangerfield. In 1983, Carrey finally made the move to Hollywood in hopes of becoming an actor.
Carrey is known for many incredible roles such as Ace Ventura: Pet Detective. This film is about a "goofy" detective who is searching for the missing Miami Dolphins mascot. Another popular role was in the film The Mask. This movie is about a bank clerk who turns into a manic superhero when wearing a mask. In 1998, he won a Golden Globe Award for Best Actor on The Truman Show, and again in 1999 for Man on the Moon.
Advertisements
10

Rachel McAdams – London, Canada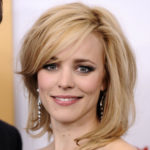 Advertisements
Rachel McAdams was born on November 17, 1978. McAdams first discovered acting when she watched a theater performance. She told her mother that if she wasn't in the theater, she would die. So, her parents supported her decisions, and she later joined the Original Kids Theater. She performed in many productions throughout high school and eventually went to study theater at York University in Toronto.
Her first television debut was on the Disney series The Famous Jett Jackson in 2001. One year later, she landed her first film role in My Name is Tanino. One of her most popular roles was in the movie Mean Girls, where she played Regina George in 2004. That same year, she also starred in the film The Notebook with Ryan Gosling. McAdams won a MTV Movie Award for Breakthrough Female in Mean Girls and Best Kiss in The Notebook.
Advertisements
11

Drake – Toronto, Canada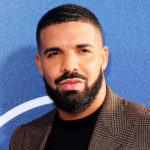 Advertisements
Drake was born on October 24, 1986, as Aubrey Drake Graham. Drake's career began with his role of Jimmy Brooks on the hit series Degrassi: The Next Generation. He played this role for 7 years until he left to begin his rapping career. He signed a deal with Young Money Entertainment, the same label as Lil' Wayne.
Drake grew up with African American Catholic father and a Caucasian Canadian Jew as a mother. He says, "At the end of the day, I consider myself a Black man because I'm more immersed in Black culture than any other. Being Jewish is kind of a cool twist. It makes me unique." Drake is not known to shy away from his background. In fact, he embraces it since he feels like it is a big part of who he is today.
Advertisements
12

Seth Rogan – Vancouver, Canada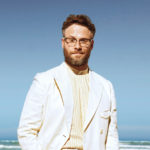 Advertisements
Seth Rogan was born on April 15, 1982. Rogan began his career doing stand-up comedy. When he was 16 years old, he won the Vancouver Amateur Comedy Contest. In 1999, Rogan left high school to act on the series Freaks and Geeks. His role in this series was a burnout who had a deadpan sense of humor. Most of his co-stars were also at the beginning of their careers.
He also played characters in The Legend Of Ron Burgundy in 2004 and The 40-Year-Old Virgin with Steve Carell. In 2007, Rogan played the lead role in the film Knocked Up with co-star Katherine Heigl. Also in 2007, he wrote and produced the film Superbad, which is about two high school seniors who plan to stage a party. In 2008, he also co-wrote the comedy known as Pineapple Express.
Advertisements
13

Ryan Gosling – London, Canada
Advertisements
Ryan Gosling was born on November 12, 1980. His first role was in The Mickey Mouse Club, where he sang, danced, and acted. In 1997, Gosling appeared in the series Breaker High and Young Hercules. For his first film role, he played in the drama Remember the Titans. It wasn't until 2004, when Gosling starred in The Notebook, that people started to recognize him and his talents.
In The Notebook, Gosling played the character of Noah Calhoun, who was a mill worker that falls in love with a young wealthy woman. In 2006, Gosling won an Academy Award for Best Actor in the film Half Nelson, which was about a substance addicted teacher. Gosling also starred in Blue Valentine, Drive, and La La Land. Although he is not married, he has been in a relationship with Eva Mendes and has a child with her.
Advertisements
14

Alanis Morissette – Ottawa, Canada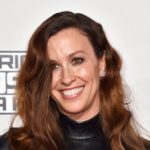 Advertisements
Alanis Morissette was born on June 1, 1974. When she was 6 years old, she began playing the piano. At age 7, she began to compose music, and she started to write her own songs by the age of 9. When Morissette was 10 years old, she acted in the series You Can't Do That on Television. She had used the money that she made from this show to fund her first single. When she was 14, she signed a record deal that led to two pop albums known as Alanis and Now Is The Time.
When she graduated high school, she left home and ended up finding her place in Los Angeles. While in LA, she met Glen Ballard, who had helped her to write and record her album Jagged Little Pill. This album sold more than 16 million copies in the United States alone. In 1996, Morissette won four Grammy Awards—Album of the Year, Best Rock Album, Best Rock Song, and Best Female Rock Vocal Performance.
Advertisements
15

Cobie Smulders – Vancouver, Canada
Advertisements
Cobie Smulders was born on April 3, 1982, as Jacoba Francisca Maria Smulders. As a child, Smulders had dreamed of becoming a marine biologist or a doctor. In high school, she quickly realized that she adored being an actress after performing in school productions. Also in high school, she began a career in modeling, traveling to France, Italy, and Greece. Even though she was beginning her career, she still felt it was important to continue her academics and graduated high school with honors.
One of her most memorable roles was in the TV series How I Met Your Mother. In the series, she played the character of Robin. Due to the rise of her fame in acting, she decided to limit her modeling so that she could perfect her craft. She also played roles in the series Friends From College and Safe Haven. In recent years, she played S.H.I.E.L.D. agent Maria Hill in several films of the Marvel Cinematic Universe.
Advertisements
16

Michael Cera – Brampton, Canada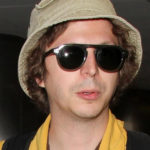 Advertisements
Michael Cera was born on June 7, 1988. While Cera was a child, he had repeatedly contracted chickenpox during the summer. Since he was already spending his summer indoors, he decided to take this opportunity to learn the dialogue of Ghostbusters. After this, he decided he wanted to take improv classes at The Second City, Toronto.
Cera's first successful role was in the cartoon Rollie, Pollie Olie, which eventually won an Emmy Award. Then, his role in Arrested Development helped him gain fame. This series is about a dysfunctional family that tries to run a family business. He also plays leading roles in the films Superbad and Juno. Juno ended up earning over $200 million and led Cera to become nominated for a Canadian Comedy Award. Cera has won 5 awards for Most Promising Performance and Breakthrough Artist.
Advertisements
17

Ryan Reynolds – Vancouver, Canada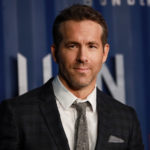 Advertisements
Ryan Reynolds was born on October 23, 1976, in Vancouver, British Columbia, Canada. His first role was at the age of 12 years old in the show Hillside, which was later renamed Fifteen. Reynolds' first major role was in the series Two Guys, a Girl, and a Pizza Place. The show ran from 1998 to 2001. After this show, he landed a role in the film National Lampoon's Van Wilder, as the character Van Wilder, in 2002.
His career didn't take off until 2009 when he played Deadpool in the movie X-Men Origins: Wolverine, and when he got the lead male role in The Proposal with Sandra Bullock. In 2016, Ryan Reynolds starred in the hit film Deadpool. This movie became the highest-grossing R-rated film of all time, which led to him winning a Golden Globe Award. Although Reynolds has had multiple public relationships, he has since settled down with Blake Lively. The couple has been married since 2012 and has three children together.
Advertisements
18

Mike Myers – Scarborough, Toronto, Canada
Advertisements
Michael John Myers was born on May 25, 1963. Myers began his acting career by landing roles for TV commercials. Once he graduated high school, he joined a comedy group known as Second City in Toronto. He had traveled to London to pursue comedy there, but had to come back home to aid his father, who had been diagnosed with Alzheimer's.
In 1989, Myers landed a role on Saturday Night Live. He had many bits that people adored, including Dieter, a German TV Host, Wayne Campbell, a rocker with a cable access show, and Linda Richman, a character who resembled his future mother-in-law. He was also known for his impressions of Barbra Streisand. In 1992, Myers starred in the hit film Wayne's World, which was based on a character from SNL. Another popular role of Myers was in the film Austin Powers: International Man Of Mystery, which earned over $55 million during its opening weekend.
Advertisements
19

Carly Rae Jepsen – Mission, Canada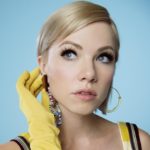 Advertisements
Carly Rae Jepsen was born on November 21, 1985. Jepsen began her career by performing in school productions such as Annie, Grease, and The Wiz. After high school, she went to the Canadian College of Performing Arts to study musical theatre. Then, in 2007, Jepsen auditioned for Canadian Idol and came in third place. This helped advance her singing career and eventually signed a deal with Johnathan Simpkin.
In 2008, Jepsen released her first album Tug Of War, and Curiosity came in 2012. The album Curiosity contained the #1 hit Call Me Maybe. This song topped the charts in Canada and the United States and was the best single of 2012. This song also earned her the title of Rising Star at the 2012 Billboard Music Awards. She released the album Kiss in 2012, and the single I Really Like You in 2015. These singles did not perform as well as Call Me Maybe had previously.
Advertisements
20

Meghan Markle – Los Angeles, California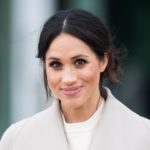 Advertisements
Meghan Markle was born on August 4, 1981. At the age of 11, Markle wrote a letter to many people, including Hillary Clinton, about a TV ad that she felt was sexist. Due to her letter, and probably many others, the language of the commercial was changed. In 2003, Markle graduated from the Northwestern University School of Communication with a degree in Theater and International Relations.
In 2002, Markle had her first television role in the series General Hospital, which is about the lives of those who work in the hospital in upstate New York. Her most popular role was as Rachel Zane in the series Suits. This show was a drama of a Manhattan law firm, while Rachel Zane attended law school to become an attorney. Markle became a big topic of discussion in 2016 when her relationship with Prince Harry became public. She had already lived in Canada previously while shooting Suits, but now planned to live there with her future husband. The couple then married in May 2018.
Advertisements