The cost of divorce for Hollywood stars
Kelsey Grammer and Camille Grammer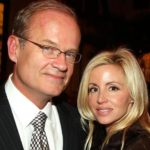 Advertisements
Cost: $30 Million
Marriage Duration: 13 years
Camille Grammar received a $30 million divorce settlement when the pair split up. You may remember Kelsey Grammer from his sitcomes Cheers and Frasier. Nowadays he is probably more known for his voice work.
Anyway, $30 million for a divorce, eh? This amounted to half of the total assets in the marriage. Camille Grammer since then remarried; we shouldn't call her Camille Grammer anymore, it's Camille Grammer Meyer now…
Advertisements
Ted Danson and Cindy Coates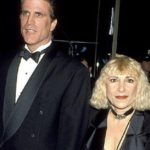 Advertisements
Cost: $30 Million
Marriage Duration: 16 years
Ted Danson married his first wife Cindy before he became a star, thanks largely to the hugely popular sitcom Cheers. If you still wonder who he is, turn on your TV; you'll see that he has been in many famous sticoms over the years
Danson eventually left his wife in 1992 to be with Whoopi Goldberg but the move cost him $30 million in settlement fees. Since then he remarried with American actress Mary Steenburgen and the pair seems to be enjoying each other still (it has been 24 years already!).
Advertisements
Michael Douglas and Diandra Douglas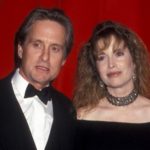 Advertisements
Cost: $45 Million
Marriage Duration: 23 years
Michael Douglas feels that he and his ex-wife Diandra "hung on for too long" and wished they'd divorced sooner. Diandra was just nineteen when they married after dating for only six weeks. They were together for twenty-three years and eventually parted ways in 2000 amid rumors of infidelity.
Diandra was not only awarded the $45 million, but also two of their homes in Beverly Hills and Spain and the enormous insurance that came with them. Douglas is now remarried to Catherine Zeta-Jones. It sure seems like everyone won in this divorce.
Advertisements
Paul McCartney and Heather Mills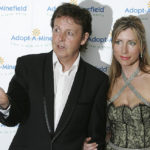 Advertisements
Cost: $48,6 Million
Marriage Duration: 4 years
Former model Heather Mills originally tried to get a much larger settlement out of McCartney, 125 million pounds to be exact. Mills, twenty six years younger than Paul McCartney, really tried to get as much as she could from her (ex) husband's worth.
However, the High Court judge who presided over their case was less than sympathetic towards her, calling her settlement claims "ridiculous." The two had been married for just four years. Still, she ended up walking away with almost $50 million. Not that bad, right?
Advertisements
James Cameron and Linda Hamilton
Advertisements
Cost: $50 Million
Marriage Duration: 18 months
Linda Hamilton and James Cameron's relationship perhaps started off on a difficult footing. The two got together while he was still married to director Kathryn Bigelow (The Hurt Locker). That sure is a red flag that your man may not be the most reliable person ever…
Well, they got divorced in 1999 after Hamilton discovered that he was cheating on her with Titanic actress Suzy Amis. This was after they'd been married for eighteen months. The director was paid $100 million for Titanic, of which Hamilton got half. Nice recovery!
Advertisements
Kenny Rogers and Marianne Gordon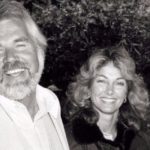 Advertisements
Cost: $60 Million
Marriage Duration: 16 years
Country singer Kenny Rogers was married to Gordon for sixteen years. The couple had one son together. It was a long, exhausting and very public divorce. Kenny ended up having to pay out a huge settlement after they went to court, with lawyers and everything.
Kenny had been a "ladies' man" since his youth, and Marianne was his fourth wife. She was given a whopping $60 million for her years with the country music legend. We bet those years included turning a blind eye to whatever was going on in Kenny's hotel rooms while he was on tour…
Advertisements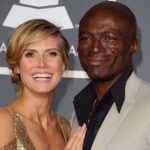 Advertisements
Cost: $70 Million
Marriage Duration: 7 years
Beautiful model Heidi married singer Seal in 2005. They had a romantic ritual of renewing their marriage vows every year on their wedding anniversary. Isn't that cute? While it may seems like the perfect way to keep your marriage alive, apparently it wasn't miraculous for them.
Even with their annual renewal, they divorced seven years later. The couple had three children of their own, and Seal adopted Heidi's child from a previous marriage. The four kids and their parents are believed to be all right in the midst of the divorce.
Advertisements
Kevin Costner and Cindy Silva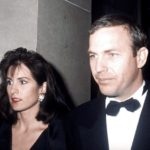 Advertisements
Cost: $80 Million
Marriage Duration: 16 years
Kevin and Cindy met while they were still at university and married in 1978. After sixteen years together they announced that they were divorcing. Can you imagine how much their life together has changed in those 16 years as stardom hit Costner?
The divorce apparently came as no surprise to close friends and co-workers as the relationship had been unhappy for a while. What can we say, no matter how successful you are in your career, if you're not happy at home, you won't be happy elsewhere either…
Advertisements
Bruce Willis and Demi Moore – $90 Million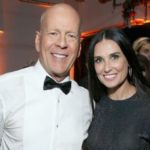 Advertisements
Cost: $90 Million
Marriage Duration: 11 years
Bruce was Demi Moore's second husband. The two were married for eleven years before it ended in 2000. The couple had three children, all girls. Genetics sure are not to be worried about when you have two beautiful parents like these ones.
Still, Willis publicly announced that he'd failed as a father and as a husband. His friend Will Smith helped him through that difficult time. Bruce and Demi seem to have remained on friendly terms since divorcing.
Advertisements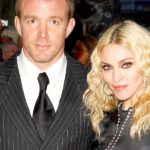 Advertisements
Cost: $92 Million
Marriage Duration: 8 years
American singer-songwriter Madonna's marriage to Richie came to an end after eight years. Richie is a British film director, known for films such as Sherlock Holmes. Their combined wealth amounted to over $500 million, most of it being Madonna's.
It was announced that Madonna would pay Richie up to $92 million in a settlement. It was granted by a British court. This figure included their English country estate, valued at around $30 million. It was one of the biggest divorce settlements in British history, the details of which are still not clear.
Advertisements
Steven Spielberg and Amy Irving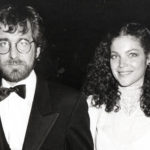 Advertisements
Cost: $100 Million
Marriage Duration: 4 years
Spielberg, the famous American filmmaker and director, met Amy Irving when the actress auditioned for Close Encounters of the Third Kind in 1977. They married eight years later, around the time that Spielberg was busy with E.T. and Indiana Jones.
The couple was married for just four years. In the divorce, Irving argued that their prenup agreement was invalid. She was subsequently awarded $100 million. It was worth investing what she had at the time in lawyer fees for the trial, that's the least we can say.
Advertisements
Harrison Ford and Melissa Mathison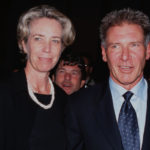 Advertisements
Cost: $118 Million
Marriage Duration: 6 years
Ford's marriage to Mathison lasted just six years. Ford was earning $20 million per movie. Mathison received a portion of Ford's earnings from movies made while they were married. How much money does that represent?
This included the Indiana Jones ones and The Fugitive, so it's little wonder the settlement amounted to $118 million. Those six years of marriage were a good investment for Mathison… While not much details are known as to why they divorced, we hope for both of them that it was not a nightmare situation.
Advertisements
Garth Brooks and Sandy Mahl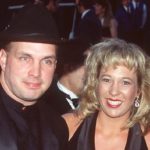 Advertisements
Cost: $125 Million
Marriage Duration: 15 years
Garth Brooks and Sandy Mahl were college sweethearts. Garth Brooks was a country singer and she was a songwriter. This sure seems like the start of a Nicholas Sparks books or movie. But where did it go wrong?
They married in 1986, separated in 1999 and finally divorced in 2001. The couple had three daughters. Mahl hit payday when she walked away with $125 million. If she manages her finances wisely, she has no risk of bankruptcy.
Advertisements
Neil Diamond and Marcia Murphey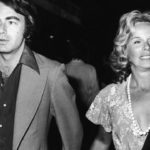 Advertisements
Cost: $150 Million
Marriage Duration: 26 years
The famous singer-songwriter Neil Diamond married his production assistant Marcia Murphey in 1969. She was his second wife. They were married for twenty-six years and had two children.
Murphy accused the star of having several affairs which led to the breakdown of the marriage. Diamond reportedly said, "She deserves half my fortune…" and wished her happiness. Maybe he had a bad conscience? The whole ordeal went amicably, with minimal involvement from lawyers.
Advertisements
Michael Jordan and Juanita Vanoy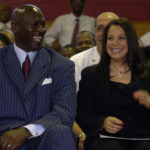 Advertisements
Cost: $168 Million
Marriage Duration: 7 years
Michael Jordan, best professional basketball player of all time, met Juanita Vanoy on a blind date in 1984. By 1989 they were married, and they divorced seventeen years later. The couple had two sons between them.
When the divorce was finalized in 2007, Jordan could add another record to his already long list of achievements. The divorce held the record for the most expensive celebrity divorce at the time. Jordan could certainly afford it though, as his net worth at the time was 1.7 billion dollars. Vanoy didn't walk away with half his fortune, but $168 million isn't bad either. She'll have money to invest and to spend for years to come, that's for sure.
Advertisements
Angelina Jolie and Brad Pitt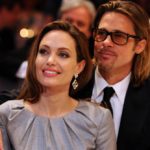 Advertisements
Cost: $400 Million
Marriage Duration: 12 years
Brangelina was Hollywood's golden couple. They started dating in 2006 and officially tied the knot in 2014. Was there a more emblematic couple than this one? We don't think so. To be honest we're still not over it.
The two were together for twelve years, during which they had three children of their own and adopted another three. They divorced in 2016 amid much publicity. While this divorce wasn't easy on anyone, especially the children, everyone seemed to have recovered quite well.
Advertisements
Mel Gibson and Robyn Moore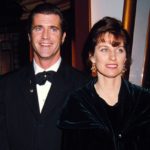 Advertisements
Cost: $425 Million
Marriage Duration: 26 years
This famous couple filed for divorce after having seven children. Mel's $900 million fortune was split, and Robyn received $425 million. Does that seem fair to you for seven children?
They had been married for twenty-six years, were separated for five, and divorced after that. Both of them bought a home since, and they seem happy with their purchase. Money doesn't necessarily mean you're happier, but if you buy experiences (and homes!) it sure seems to help in this quest for happiness!
Advertisements
Tiger Woods and Elin Nordegren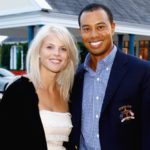 Advertisements
Cost: $750 Million
Marriage Duration: 6 years
Little is known about the details of the Woods-Nordegren divorce. The only detail we can be certain of is that they share joint custody of their two children. It's not even known for sure exactly how much money Nordegren received as settlement.
Speculation ranges that it was $750 million while others say it was $100 million, plus a generous monthly child support allowance. Many of the reports are from "insiders" who refuse to allow their identity to be revealed. Woods sold the home they shared after the divorce and purchased a crazily expensive house.
Advertisements
Jeff Bezos and MacKenzie Bezos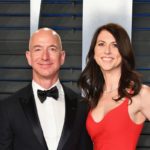 Advertisements
Cost: $140 billion
Marriage Duration: 25 years
Jeff Bezos and MacKenzie met in the 1990s, when was working in one of his hedge funds. A year later, they married and were one of the wealthiest couples in history. After four children and twenty-five years, they announced that they were divorcing.
The marriage is said to have ended amicably. Because no prenuptial agreement had been drawn up, it became the most expensive divorce settlement ever. At least, MacKenzie can claim she didn't walk away empty-handed at the end of their marriage.
Advertisements
Johnny Depp and Amber Heard
Advertisements
Cost: $7 Million
Marriage Duration: 2 years
Johnny Depp and Amber Heard started dating in 2012, and then got married in February 2015. However, Heard filed for divorce in May 2016, after also obtaining a temporary restraining order against Depp. The divorce was finally completed in January 2017.
It would be an understatement to say that the couple did not divorce on the best possible terms! Depp had to pay Heard $7 million following the divorce, and the actress pledged that she would donate that amount to the ACLU and Children's Hospital Los Angeles. Following numerous subsequent legal actions between the former couple, which were still not settled in 2020, Heard was unable to follow through on her promise.
Advertisements