Beach Towns Where You Can Retire With Around $30,000 Per Year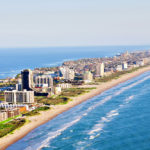 You've worked hard all your life, now is the time to enjoy yourself in a laid-back environment. A beach town is just the perfect place for that! Plenty of places across the US offer relatively cheap lodging and cost of living. Here are our picks to inspire you. Remember, you deserve to treat yourself!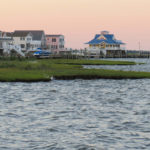 Advertisements
Just a short 20-minute ride away from Long Beach Island, Tuckerton is a retirement paradise. It has everything to entertain you: a historical port, a magnificent beachfront, museums, a yacht club many restaurants and an amusement park.
The town is quite quiet, hence ideal if you like the idea of residing near the beach without the hoards of college spring breakers. Rent for apartments starts at $800 a month and can go up to $1,500, depending on your needs. Still, you would have plenty of money to spare with such cheap rent.
Advertisements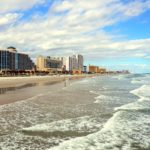 Advertisements
A pier, an amusement park, a NASCAR race track, the beach available year-round… Daytona Beach has quite a lot to offer, to be honest. If you are looking for a spot with a strong nightlife, this is the spot for you. Being just an hour away from Orlando is also quite appealing too, eh?
The median home price there is just below the $120,000 mark, which means you could actually buy a house and have an interesting mortgage plan for your retirement age. Otherwise, rent is cheaper here than in many places in Florida, starting at $850 a month.
Advertisements
3

Ocean Springs, Mississippi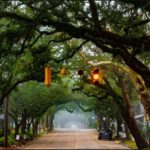 Advertisements
Are you an artist, or do you have a liking for the arts? This might be your paradise, as Ocean Springs has a reputation as an arts community. You'll find plenty of galleries here, and many restaurants and bars for a town this size (about 18,000 inhabitants). The town is said to be one of the coolest small towns in the country.
Ocean Springs is the first of many affordable Mississippi beach towns on this list. The average home here costs less than $160,000 dollars, which mean you could dream of actually buying a home here and spend less than $900 a month in housing. However, if you'd rather move into an apartment, you could find even cheaper options.
Advertisements
4

Morehead City, North Carolina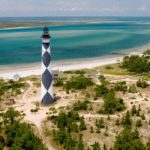 Advertisements
Southern charm, temperate climate (neither too hot nor too cold), sandy beaches… Morehead City is a fantastic little town—don't be fooled by the "city" in its name. You'll find plenty of entertainment here, be it restaurants, bars, museums, parks or even cruises.
Housing is quite affordable too, with your basic two-bedroom apartment starting at just $875 a month. Most renters actually have a median income of less than $35,000. If they can do it, so can you!
Advertisements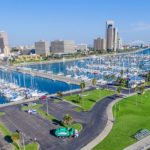 Advertisements
If Texas appeals to you, Corpus Christi might be just the perfect spot. There, you'll find plenty of bars and restaurants, in addition to many parks, an Aquarium and the Whataburger Sports Stadium.
Rent starts at $650 a month, while houses themselves are quite cheap too—the average one sells for $150,000, which means you could find one for cheaper; your mortgage wouldn't be expensive every month.
Advertisements
6

Atlantic City, New Jersey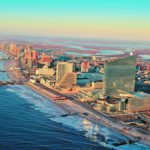 Advertisements
That's right, Atlantic City is a contender in our list of the best beach towns where you can enjoy your retirement with less than $30,000. Needless to say, there is plenty to do here for seniors who like to keep things interesting no matter how old they get.
Median household income is around $25,000, which means you can get an apartment for quite cheap in the city. A condo overlooking the ocean could also be an option if you wanted to chip in more money.
Advertisements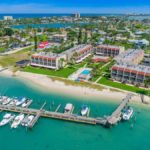 Advertisements
You dream of Palm Beach but can't afford it? Fort Pierce is your ideal option, as it is located an hour away and offers quite the same beaches for less money. You'll find plenty of things to do and to see in this small town, which has a quaint historic district, a farmer's market and a lot of restaurants, bars, theaters and even festivals for its size.
Most residents of Fort Pierce pay less than $10,000 a year in housing, which is fantastic news for you! Add to that zero income tax, and there you go, you can get the most for your money!
Advertisements
8

Bay St. Louis, Mississippi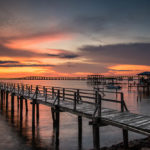 Advertisements
Are you into golf? Hiking? Fishing? Visiting museums? Or the casino, maybe? This is the perfect town for you. Bay St. Louis really has an incredible array of activities to offer residents and tourists alike. Oh, did we mention the beachfront? Because, of course, it has one too!
A couple can expect to spend around $1,200 a month to live comfortably, covering food and rent. That means you would have plenty of money left for leisure activities and good times.
Advertisements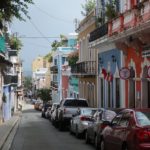 Advertisements
San Juan, the capital of Puerto Rico, has plenty of opportunities for retirees. As a US territory, many people speak English on the island, and you'll be able to enjoy the Caribbean climate for cheap!
Rent for an apartment can be as low as $700 a month, which would mean $8,400 a year in rent. Add to that food, and you are well under the $30,000 mark, with plenty of money to spare for fun activities, hobbies and good bottles of wine.
Advertisements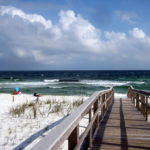 Advertisements
Here's to another beautiful seaside town! Pensacola has plenty to offer, with art galleries and museums, a walkable downtown area, theaters, festivals and concerts.
You'll be able to find an apartment for as cheap as $800 a month, up to $1,500 if you want something very close to the water—which is still cheap!
Advertisements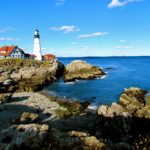 Advertisements
If you want the beach life but still want to have some sort of winter, Portland in Maine might be just the place for you. With its gorgeous and scenic seafronts, you'll have plenty of opportunities to explore the great outdoors here.
The median rent here is just under $800 a month, which means you could find yourself something quite comfortable and cheap if you were thinking about moving with your partner or with your friend.
Advertisements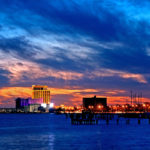 Advertisements
When it comes to affordability, Biloxi is winning, and winning hard. Did you know the average home there costs just $800 per month? You could find an apartment for cheaper, but you might just as well own your own house if you want to.
The weather here is quite nice most of the year, and there's plenty to do in town, especially if you like going out. The town is quite renown for its casinos, bringing plenty of action.
Advertisements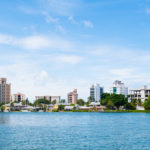 Advertisements
Yet another Florida town, Sarasota is a bit more expensive than the other one on our list, but it's worth it! It is slightly more alive with tourists and is located just an hour away from Tampa. You'll find yourself plenty of friends here as more than a quarter of Sarasota residents are seniors, just like you!
The average cost of rent is sitting just a bit over $1,000 a month, which still makes it an affordable town if you are dreaming of spending your retirement on white powdery sand beaches.
Advertisements
14

Gulf Port, Mississippi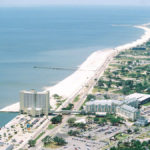 Advertisements
Gulf Port is, statistically, the most affordable beach town in the United States. The average house costs less than $120,000, which means you could find one for cheaper and pay less than $800 a month for your housing.
Besides being affordable, Gulf Port is the second-largest city in Mississippi, which means plenty of things to do year-long, especially if you like spending time at the beach. There are also many golf courses nearby, and plenty of shopping opportunities.
Advertisements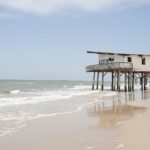 Advertisements
This is the town for you if you want a quiet retirement. Freeport has less than 15,000 inhabitants and is ideal if you want to spend your days either at the beach, fishing, playing golf or boating.
Housing here costs an average of $615 a month, which is incredibly cheap. On the other hand, property taxes cost on average nearly $1,200 a year. Something to consider.
Advertisements