The Best And Worst Bargains At Costco In 2023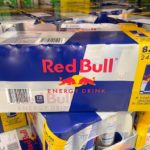 Advertisements
Did you know that Red Bull is the bestselling energy drink in the United States? In fact, in 2020, 7.9 billion Red Bull cans were sold. In 2021, it generated not less than 3.26 billion U.S. dollars in sales. However, buying your favorite energy drink at Costco is not the best idea financially speaking.
As Joanie Demer from The Krazy Coupon Lady points out, this type of product is usually much cheaper elsewhere than at Costco, especially if you use some sort of coupons, or if you take advantage of store sales, such as the two-for-one sale. It's also cheaper on Amazon, where you can save $0.49 per can.
Price Comparison
❌Costco: $39.99 for a

24-count / $1.67 per can

✅Amazon: $28.32 for a 24-count with Amazon Subscribe & Save / $1.18 per can
Advertisements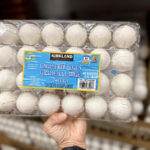 Advertisements
Eggs are usually a perfect breakfast food, but they are also perfect for making sandwiches, hard-boiled eggs or, even better, mimosa eggs. And this food is one of the various one you can benefit from buying at Costco.
According to Business Insider, Costco has a wider variety of eggs than many grocery stores, and their prices are also very competitive. What's more is that according to Costco's website, all the chickens used to produce the eggs they sell are cage-free.
Price Comparison
✅Costco: $0.26 per egg / $3.06 for a dozen
❌Superstore: $0.33 per egg / $3.99 for a dozen
Advertisements
3

Don't Buy: Kirkland Signature Marinara Sauce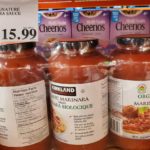 Advertisements
If you like to eat pasta, it is likely that you have already bought marinara sauce. After all, it's a classic and delicious sauce that goes well in any situation. However, it's not advisable to buy Costco's house brand. Several shoppers have given Kirkland Signature Marinara Sauce very bad reviews.
One person wrote "I bought it and was not the happiest with it. It had an aftertaste that I could not quite describe… perhaps a pseudo-garlic kind of lapdance on my tastebuds." Another said "H-O-R-R-I-B-L-E. Like Spaghettio's without all the pesty [sic] pasta." So better to get your marinara sauce somewhere other than Costco.
Tip
According to The Kitchn, the best marinara sauce to buy at Costco is Rao's Marinara Sauce, which sells for only $10.69 for 2 28-ounce jars.
Advertisements
4

Buy: Kirkland Signature Organic Extra Virgin Olive Oil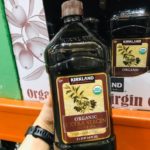 Advertisements
Kirkland Signature Organic Extra Virgin Olive Oil is actually endorsed by many professional chefs, such as Samin Nosrat. This chef actually recommends this exact olive oil in his cookbook "Salt Fat Acid Heat".
Also, according to Huffpost, this is the best tasting olive oil for the price. But contrary to popular belief, cooking oil has an expiration date of approximately one year. Of course, one year is a long time. But is it enough for you to finish your oil container? You be the judge.
Tip
If you want to absolute best Kirkland Olive Oil on the market, you should go with the Kirkland Signature 2-pack of Organic Extra Virgin Olive Oil – PDO Terra di Bari Bitonto (1L).
Advertisements
5

Don't Buy: Toilet Paper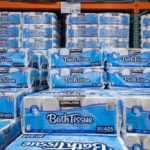 Advertisements
Did you know that toilet paper is the best-selling item at Costco? That's right! Each year, more than one billion rolls are sold at Costco, bringing in no less than 400 million dollars per year. However, according to Reader's Digest, there is no real benefit to buying your toilet paper at Costco.
Not only can you find toilet paper at a cheaper price at your local supermarket or at Target, for example, but according to Consumer Reports, while Kirkland Signature toilet paper is really soft, it might not be that strong.
Price Comparison
❌Costco: $28.99 for 45-count / $0.64 per roll
✅Target: $16.99 for 36-count Cottonelle Ultra / $0.47 per roll
Advertisements
6

Buy: Kirkland Signature Bacon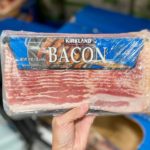 Advertisements
Not only did the Kirkland Signature Bacon receive a superb 4 out of 5 star rating from the Consumer Affairs review site, but its price tag is a total winner as well. In fact, you can buy 4 one-pound packages for only $24.79.
The low cost of this bacon makes it about 20% cheaper than comparable brands, as reported by the Wall Street Journal. One of the best tasting bacon for such a lower price? That's a definite yes for us!
Price Comparison
✅Costco: $6.20 per 1 lb
❌Walmart: $7.98 per 1 lb
Advertisements
7

Don't Buy: Canned Cut Green Beans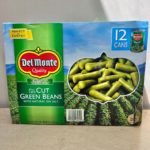 Advertisements
Canned corn is the most canned vegetable sold in the USA, with 63% of Americans reporting buying it. But according to Rebecca Gramuglia, retail expert at TopCashback.com, it's not a good idea to buy your canned goods at Costco. In fact, you'd be paying too much for nothing.
As she explains, "[…] Costco sells brand-name items, it's cheaper to buy canned goods at your local supermarket. Pay less by purchasing generic options rather than name-brand products. More often than not, the difference is just the price tag, and generic products are just as tasty or reliable as notable name brands."
Price Comparison
❌Costco: $13.59 for 14.5 oz, 12-count, Del Monte
✅Walmart: $6.78 for 14.5 oz, 12-count, Great Value
Advertisements
8

Buy: Kirkland French Vodka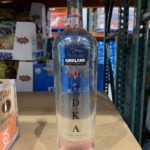 Advertisements
There have long been rumors that Kirkland French Vodka was actually made in the same place as Grey Goose Vodka. The rumors have since been denied, but the fact remains that Kirkland French Vodka tastes exactly the same as the Grey Goose one, but for a fraction of the price.
According to consumer analyst Julie Ramhold with DealNews.com, "Your mileage may vary on how much you'll save, but Costco's vodka is usually around $20 for 1.75 liters, and my local liquor store charges $60 for the same amount of Grey Goose."
Fun Fact
The two best sellers in terms of alcohol at Costco are both vodkas: the Kirkland French Vodka and the Kirkland American Vodka. While the Kirkland French Vodka is generally considered being a less expensive equivalent of Grey Goose Vodka, Kirkland American Vodka is compared to Tito's.
Advertisements
9

Don't Buy: Kirkland Gel Dishwasher Detergent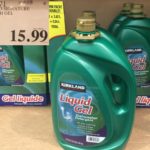 Advertisements
According to Consumer Reports, you should NEVER buy Kirkland Gel Dishwasher Detergent sold at Costco. In fact, they ranked it as one of the worst purchases you can make at Costco. That is definitely something to take under great consideration.
Apparently, after testing the product, Consumer Reports says that Kirkland Gel Dishwasher Detergent was not effective in removing all the grime from the dishes, which should be its basic purpose. You'd be much better off going to Walmart, for example, where you can find a slightly larger bottle of Cascade dishwasher detergent for a better price.
Tip
If you're looking for the best liquid gel dishwasher detergent, Consumer Reports highly recommends Cascade Complete Gel with Dawn or Palmolive Eco+. If, however, you are open to dishwasher detergent in pac, then Kirkland Signature Premium Dishwasher Pacs will do just fine.
Advertisements
10

Buy: Kirkland Signature Microwave Popcorn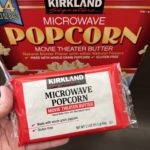 Advertisements
If your favorite snack on TV nights is popcorn, you should definitely buy the Kirkland Signature Microwave Popcorn at Costco. Not only is it cheap—around $13 for a box of 44 pouches—it tastes extremely good. Many say it is comparable to movie theater popcorn, aka the best popcorn ever.
Arianna Flores of Wirecutter, the product recommendation service from The New York Times, affirmed, "It is, without a doubt, the freshest-tasting microwave popcorn I've tried. It brings me back to family movie nights as a kid, and it easily beats all of the cloying, overly salty brands of typical microwave popcorn. Once you've tried it, you'll never go back."
Tip
If you are unable to purchase the Kirkland Signature Microwave Popcorn for any reason, your next best choices are Orville Redenbacher's or Act II. However, unless there is a discount, they will most likely be more expensive.
Advertisements
11

Don't Buy: Frozen Turkeys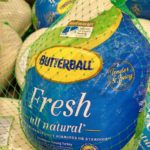 Advertisements
If you're used to buying your frozen turkey at Costco, you'll probably want to go elsewhere next time. That's because, as Kendal Perez, a former savings expert at CouponSherpa, points out, Costco definitely doesn't offer the best deals on this product.
"I purchased a 14-pound Kroger brand turkey from King Soopers for 69 cents per pound, compared to Costco's price of 99 cents per pound for Butterball frozen turkeys," he said. At 30 cents a pound difference, it's definitely worth it to buy your turkey somewhere other than Costco.
Fun Fact
According to Finder.com, Americans spend around $927 million on turkey during the Thanksgiving holiday. And according to Epicurious, the best-tasting turkey—not frozen, however—is the Fresh Bell & Evans one. It's only available east of the Mississippi, unfortunately, but if you're lucky enough to get your hands on it, don't miss it!
Advertisements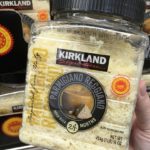 Advertisements
Who doesn't like a little Parmesan cheese on their spaghetti, Caesar salad, or even vegetables from time to time? Parmesan is the type of cheese with the longest shelf-life, so even if you don't eat it regularly, chances are you'll have time to eat it all before it goes bad. Also, when it comes to Parmesan, for the best possible taste, the cheese must be aged over at least 12 months.
The cheese sold at Costco is, in fact, aged over 24 months, which makes it of even better quality and taste! Plus, according to Business Insider, it's cheaper per unit at Costco than elsewhere for a product of equivalent quality, so this is definitely a good buy to make on your next visit. Sure, it would be way cheaper to buy your Parmesan cheese at Walmart, for example, but you won't get a taste that's even remotely close to this one.
Price Comparison
❌Costco: $17.49 per 1 lb
✅Walmart: $4.98 per 1 lb
Advertisements
13

Don't Buy: Laundry Detergent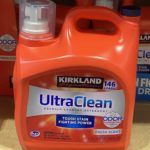 Advertisements
Few people know this, but laundry detergent loses its effectiveness over time. In fact, if you don't go through that much of detergent in less than about 6 months, it would not be wise to buy this size at Costco thinking you will save money and use it for the next 2 years.
It is better to buy a more reasonable size bottle that you will have time to finish before it loses its effectiveness. Plus, laundry detergent is often on sale at most retailers, so you'll never pay much for it, anyway. And even if you don't see this loss of effectiveness as a problem and still want to buy your laundry detergent in such large quantities, you'd better buy the Great Value brand at Walmart, which is less expensive.
❌Costco: $20.59 for 194 fl oz (or 146 loads) / $0.14 per wash
✅Walmart: $11.72 for 170 fl oz (or 108 loads) / $0.11 per wash
Advertisements
14

Buy: Kirkland Signature Organic Peanut Butter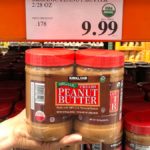 Advertisements
Who doesn't love a good peanut butter toast for breakfast? Or a good PB&J sandwich? No matter what your favorite way to enjoy peanut butter is, one thing is for sure, the vast majority of households have it in their pantry!
And if you go to Costco, it's a great idea to stock up on their Kirkland Signature Organic Peanut Butter. Not only is it delicious and creamy, but it's also great for your health! Unlike most other peanut butters on the market, this one has only two ingredients: dry roasted peanuts and sea salt. It contains no palm oil, no refined sugar, and no preservatives.
Did You Know
Kirkland Signature Organic Peanut Butter is a great choice for taste, price and nutritional values, but Today asked nutritionists and chefs to reveal the healthiest peanut butters, and the undisputed #1 would actually be Crazy Richard's Natural Creamy Peanut Butter, available at Walmart or Amazon.
Advertisements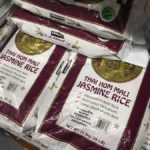 Advertisements
Rice is delicious, and it can be used as a side dish for just about any dish. But rice is another product that is not worth buying at Costco. In fact, if you want to save money on this product, it would be better to directly go to an Asian store to buy it.
Money has confirmed the claims of YouTuber Flo Lum, who reports that a 25-pound bag of Jasmine rice costs about $24 at Costco, while you can get the same amount for about $14 at a neighborhood Asian market. That's a price difference that is well worth the detour!
Did You Know
In the United States, according to Statista.com, approximately 4.6 million metric tons of rice are consumed each year. The average American would eat over 20 lbs of rice per year. The most popular type of rice is white rice.
Advertisements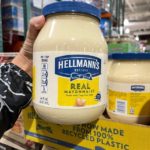 Advertisements
Mayonnaise is one of those products where the expiration date actually matters. While it may be possible to consume it a little after the date indicated, you can't keep consuming your mayonnaise indefinitely, particularly because of the egg yolk it contains.
As soon as a strong foul odor emerges from your container, it is strongly advised not to consume your mayonnaise; otherwise, your stomach may not be happy. And eating 64 fluid ounces of mayonnaise before it expires is no small feat.
Tip
Obviously, Costco is known for its huge sizes, but they also sell more reasonable ones. If you absolutely want to buy your mayonnaise at Costco, choose a size that you will be able to consume in about 10 weeks.
Advertisements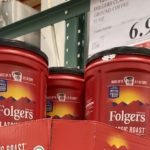 Advertisements
In this case, it's not so much that you shouldn't buy your coffee at Costco as that you should never buy your coffee in such large quantities, whether at Costco or elsewhere. Certainly, if you only consume coffee for the morning essential caffeine it contains, go ahead, the big can of coffee at Costco will do the job just fine.
But what's important to know is that coffee, once the container is opened and when it has been roasted too long, loses a lot of its flavor. So, those who drink coffee because they love the taste of real, fresh coffee will not enjoy their morning cup when their huge container from Costco has been open for a month. We suggest that you buy your coffee at the grocery store or at a coffee shop in a quantity that you will be able to consume within a week or two.
Tip
If you buy too much coffee and realize you'll never be able to finish it before it loses its flavor, freeze it! According to The Coffee Brewers, this is THE way to freeze your coffee so it stays fresh: "Vacuum seal it, leaving about an inch at the end of the bag to allow for opening and resealing of the bag. (Alternatively, you can pour the ground coffee out of its original packaging directly into a FoodSaver bag.) In either case, vacuum seal the bag, and then store it in the freezer."
Advertisements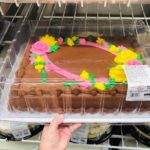 Advertisements
As you may have noticed during your last visits to Costco, it is now impossible to find their famous half-sheet cake on the shelves, and has been for quite some time. However, you should know that it is not impossible to buy them, and it would be a shame to do without them given their price!
Because of the pandemic, people weren't buying large cakes anymore since the gatherings were no longer taking place, so Costco stopped producing them on a daily basis. However, it is still possible to pre-order one for your next gathering. For a price as low as $20 for a cake of this size, don't hold back! And who knows, perhaps they will appear on the shelves again soon.
Did You Know
With dimensions of 12 inches x 16 inches x 3 inches thick, you will be able to feed between 32 and 48 people for only $20 with one of these half-sheet cakes, depending on how generous your portions are.
Advertisements
19

Don't Buy: Frozen Vegetables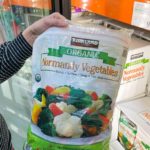 Advertisements
Often, people who buy frozen vegetables do so for those busy nights when taking the time to cook is not an option. Indeed, although frozen vegetables are a great alternative, they don't taste as good as fresh ones. So, it may turn out that your frozen vegetables will sit in your fridge for a while before it's time to finally eat them because you will prioritize fresh vegetables.
The catch is that after 6 months, your vegetables will be freezer-burned, which makes them rather unpalatable, even if they are technically still edible. If you plan to eat them up quickly, however, it makes financial sense to buy them at Costco.
Price Comparison
✅Costco: $0.28 per 100g / $11.18 for 4kg
❌Superstore: $0.40 per100g / $15.96 for 4kg
Advertisements
20

Buy: Rotisserie Chicken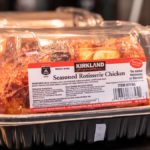 Advertisements
Costco's rotisserie chicken is known to be not only the best tasting ready-to-eat chicken, but also one of the most affordable. With 91 million chicken sold in 2018, its reputation is well established. After all, a whole cooked chicken of that quality and that size for only $4.99 is pretty rare these days. But the reason behind this low price is simple.
In 2015, Costco's CFO Richard Galanti explained that the company actually sells its rotisserie chicken at a loss in order to keep members coming back, since they rarely leave with just a chicken in their hands. In any case, there is definitely no reason to pass it up! It's perfect for those nights when you don't have time to cook, or let's be honest, when you just don't feel like cooking.
Price Comparison
✅Costco: $4.99 per 3-lbs chicken / $1.66 per lb
❌Walmart: $6.97 per 2.25-lbs chicken / $3.09 per lb
❌Kroger: $7.99 – $8.99 per 2-lbs chicken / $4.00 – $4.50 per lb
Advertisements