These Actors Regret Playing These Iconic Roles
1

Jamie Dornan – Christian Grey, 50 Shades of Grey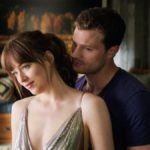 Advertisements
Every girl dreams about having a rich and attractive partner to go through life with. For Anastasia Steele, that is exactly what happened. Except for this time, it came with a twist. Christian Grey is a wealthy man who has certain sexual fantasies that catch Anastasia off guard. These movies follow their wonderful love affair as they learn about each other's feelings and fantasies in life. And of course, they end up falling in love.
When you appear in a movie about sex, you might receive some backlash, even if your acting was perfect. While fans loved these movies, Dornan said that he "felt the wrath of hatred" from the critics. But he knew this would be a possibility as soon as he was cast for the role. Charlie Hunnam was originally going to be Christian Grey and Dornan was relieved. He said that it would be a "nightmare for that guy." Instead, Dornan had to live through the "nightmare."
Advertisements
2

Viola Davis – Aibileen, The Help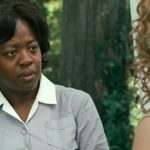 Advertisements
The Help is supposed to be set in the 1960s and takes place in Jackson, Mississippi. It is supposed to focus on the Civil Rights movement. It showcases Aibileen Clark, who is a maid for the Leefolt's. After Aibileen's son tragically died in a work accident, she takes a special liking to Leefolt's daughter, who seems to be neglected by her parents. Skeeter, one of the main characters, wants to be a writer. She sets out to uncover the secret of why her childhood maid abruptly quit while she was away at school.
While many people thought The Help was a wonderful film showcasing how far the United States has come, Viola Davis didn't exactly feel the same way. Davis said, "There's a part of me that feels like I betrayed myself and my people because I was in a movie that wasn't ready to [tell the whole truth.]" She has also said before that Hollywood is more "invested in the idea of what it means to be black, but it's catering to the white audience… They're not moved by who we are."
Advertisements
3

Penn Badgley – Joe Goldberg, You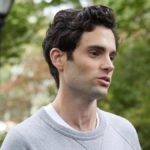 Advertisements
At first, Joe Goldberg seems like a perfect gentleman. He seems sweet and caring, but you quickly realize that he is the complete opposite of that. He is a stalker. He follows the women that he is interested in to make sure they are "safe," but they will never truly be safe when he is around. He obsesses over women in an unhealthy way and this causes him to be very dangerous. He is capable of many things, including getting away with murder.
Many people have come to love Penn Badgley for his role as Joe Goldberg in You. Even though his character plays a violent stalker, people have become obsessed with him, or his character, in an unhealthy way. He said in an interview once that he's never liked Joe because "[…] he's a guy who's capable of stalking, he's a guy who's capable of murder, he's a guy who's capable of a lot of manipulation and abuse."
Advertisements
4

Brad Pitt – Achilles, Troy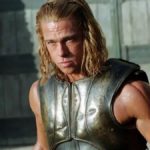 Advertisements
This movie is based on Homer's Iliad and is filled with action and romance. It is a battle between Troy and Sparta. The battle begins because the Trojan prince, Paris, tries to convince the Spartan queen, Helen, to leave her husband. The Greeks travel to Troy to battle the Trojans. The Trojans have never been defeated in a war, but the Spartans are determined to do anything in their power to bring Helen back to Sparta.
Brad Pitt has gained recognition throughout his career for being an amazing actor. While he has played many popular roles, there are some that he wasn't always on board with. When he was in the film Troy, it wasn't exactly because he was thrilled about the role. Pitt said he "had to do Troy because […] [he] pulled out of another movie and then had to do something for the studio." He felt that the story of the film could've been told better, but he had also made his own mistakes.
Advertisements
5

Jennifer Lawrence – Mystique, X-Men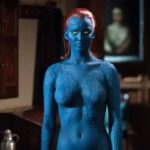 Advertisements
The beginning of the X-Men movie starts when Erik is separated from his parents when he is brought into a concentration camp. He ends up making the metal fence bend as he is trying to locate his parents. Shortly after this, the U.S. passes a "Mutant Registration Act" requiring mutants to disclose their abilities. Everyone in the movie that is born with a genetic mutation doesn't realize it until they go through puberty.
Everyone loves the blue-colored superhero, right? Well, Jennifer Lawrence hates having to put on the blue makeup for her role as Mystique. She said she "loves the movies, it's just the paint." For X-Men: First Class, her makeup process took over 8 hours alone. She even said that she couldn't sit to use the restroom while she was in costume. She had to "pee standing up out of a tunnel." That would be enough for anyone to hate playing this role.
Advertisements
6

Katherine Heigl – Alison, Knocked Up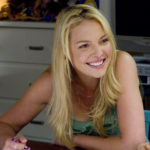 Advertisements
This movie focuses on the consequences of someone having a one-night stand. So, when Alison realizes she's pregnant after a one-night stand, she begins to regret her decisions. Especially since she is pregnant with Ben Stone's baby. Alison never thinks that Ben will be able to get himself together so that he can be a good father to their child. They try to figure things out together so that they can provide a good life for their baby.
Katherine Heigl has starred in multiple TV shows and movies where she had spoken negatively about afterward. One of them is her role as Alison in Knocked Up. In a statement that Heigl made, she said it was "a little sexist. It paints the women shrews, as humorless and uptight, and it paints the men as loveable, goofy, fun-loving, guys." She also stated that "ninety-eight percent of the time it was an amazing experience, but it was hard for [her] to love the movie."
Advertisements
7

Zac Efron – Troy Bolton, High School Musical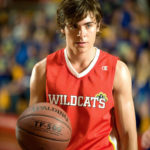 Advertisements
High School Musical is a classic for anyone who grew up in the 2000s. There are your typical high school stereotypes: The jocks, the nerds, and the popular. As the movies progress, those groups begin to merge with each other and the characters find themselves making friends with people they wouldn't expect. From relationships to school worries, there is always a challenge for the characters to walk through. Of course, they sing along the way.
Zac Efron rose to fame playing Troy Bolton on High School Musical. Even though the franchise helped him become a household name, he wasn't thrilled about taking this role. After filming the first movie, he said this wasn't all he wanted to do. Efron stated, "I step back and look at myself and I still want to kick that guy's a** sometimes." But, at the end of the day, he still loved his time in these movies and adored his co-stars.
Advertisements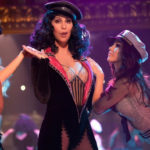 Advertisements
Christina Aguilera plays Ali, a small-town girl that is ready to make her big-city dreams come true. She ends up in Los Angeles, California, and is ready to make her way to the big stage. Ali winds up landing a job as a cocktail waitress at a burlesque lounge where Tess is the leader. Ali isn't happy with just bringing drinks to people, so she begs Tess to let her become a performer at the club. Ali is determined to make her dreams come true.
In the fan-favorite film known as Burlesque, Cher plays alongside Christina Aguilera as the dance troupe leader. She said that she had to be "used creatively in Burlesque, which was horrible, [she] had no love interest, [she] was running this troupe, that's who [she] was." Cher didn't enjoy this film due to the "terrible director" and the "terrible script." She felt like the movie should have been shorter; that way it would've been more entertaining.
Advertisements
9

Gwyneth Paltrow – Rosemary, Shallow Hal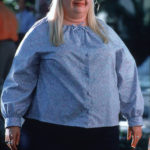 Advertisements
Shallow Hal is a movie with Jack Black as Hal and Gwyneth Paltrow as Rosemary. Hal received some pretty "shallow" advice from his father as he was dying. He told Hal that he should only seek out women that perfectly embody the female form. When he meets a self-help guru, his life is changed. The guru noticed how he acted towards women and he changed him. The guru hypnotizes Hal to see the beauty in every woman, whether they are physically appealing or not.
Shallow Hal had not aged as well as many thought it would have, including Gwyneth Paltrow. She called the movie a "disaster." In an interview, Paltrow said, "The first day I tried the fat suit on, I was in the Tribecca Grand and I walked through the lobby. It was so sad. It was so disturbing. No one would make eye contact with me because I was obsessed… I felt humiliated because people were really dismissive."
Advertisements
10

Meryl Streep – Miranda, The Devil Wears Prada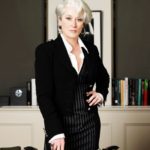 Advertisements
Anne Hathaway plays Andrea Sachs, who is a recent college graduate on a mission to pursue her dreams. Andrea ends up landing a job working for a magazine. But it isn't exactly the most glamorous position that she hoped it would be. She is the assistant to Miranda Priestly, who is played by Meryl Streep. Miranda is an extremely hated woman and Andrea has to do everything she can to not get burned by her boss.
Meryl Streep is known for many of her iconic roles, one of those being Miranda in The Devil Wears Prada. She was so devoted to this role that she said it made her miserable. She used method acting for this role to make sure she was able to perfectly capture the essence of her character, but her co-stars knew that she wasn't doing well emotionally. Anne Hathaway said that even though she felt intimidated by Streep, she always knew she was still being cared for.
Advertisements
11

Mandy Patinkin – Jason Gideon, Criminal Minds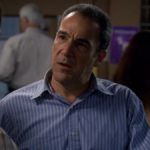 Advertisements
Criminal Minds is many things, but it is definitely not boring. If you are drawn to dramas, this is the series for you. While there is an underlying storyline, every episode is unique. Since crime never stops, the team is always ready to hop on the jet and figure out who their next suspect is. Every episode is full of suspense and keeps you on the edge of your seat. While some episodes may be difficult to watch, it's still an overall entertaining show.
Criminal Minds ran for 15 seasons, with Mandy Patinkin only appearing in two. After he left the show, many fans were shocked. Patinkin said, "The biggest public mistake I ever made was that I chose to do Criminal Minds in the first place. I thought it was something very different. It was destructive to my soul and my personality." Even though the show was very popular, he couldn't bring himself to continue filming.
Advertisements
12

Halle Berry – Patience, Catwoman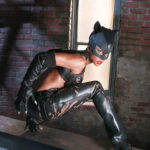 Advertisements
Halle Berry plays Patience Phillips, a graphic designer for a cosmetics company. Her company is ready to launch a new anti-aging face cream and when patience overhears something she shouldn't have, she ends up getting violently "disposed of" by the people keeping the secret. Patience is lying on the ground lifeless until an Egyptian Mau cat brought her back to life. After this, Patience develops catlike abilities.
Halle Berry had just won an Oscar when she decided to play the role of Catwoman. She thought this opportunity was "a great chance for a woman of color to be a superhero." She quickly realized that she had no control over her role in this movie. She remembers saying, "Why can't Catwoman save the world like Batman and Superman? Why is she just saving women from a face cream that cracks their face-off?" She said she was "just the actor for hire… [She] had very little say over that."
Advertisements
13

Kate Winslet – Rose, Titanic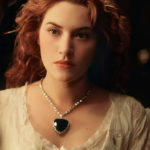 Advertisements
From the moment that Rose stepped on the ship, she was miserable. She did not want to be there, certainly not with her fiance. As she is trying to throw herself off the back of the ship, Jack notices her. Jack convinces Rose to get down and they end up slipping onto the deck, where everyone notices them. This leads to the two becoming extremely close and falling in love. And as we all know, the ship ends up hitting an iceberg and sinking.
The epic love story of Rose and Jack has been one of the most beloved stories in history, besides the whole ship's sinking thing. While Kate Winslet doesn't hate the film, she doesn't exactly love her role in it. She said, "Every single scene, 'I'm like really, really? You did it like that?' Even my American accent, I can't listen to it. It's awful." Winslet also said, "It sounds terribly self-indulgent, but actors do tend to be very self-critical."
Advertisements
14

Megan Fox – Mikaela, Transformers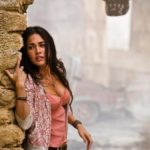 Advertisements
Transformers is a very action-packed and thrilling film. The planet where these beings existed was known as Cybertron. Years after these Autobots sat dormant, there was finally a reason for them to get back into action. Sam gets his first car, a yellow chevy camaro. Shortly after, he realizes what it is after the car reveals itself as Bumblebee. Sam is the only person that can save the world from the destruction that the Deceptions will cause.
Megan Fox once said that her role in this movie gave her a career and opened doors for her. So, how could someone hate a role that made them famous? It became difficult to enjoy your time in a movie when your director makes you clean their car and gives you a tanning regimen like Fox's director did to her. She also stated that this movie wasn't actually about acting. She would get on set and just prepare herself to run, scream, or both.
Advertisements
15

Channing Tatum – Duke, G.I. Joe: Rise of Cobra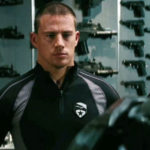 Advertisements
This film is inspired by plastic action figure toys. In the movie, there is a team of military men known as the G.I. Joe's. McCullen is a scientist that has invented secret weapons to destroy buildings and humans. McCullen plans on launching these missiles to destroy major world capitals. The G.I. Joe team is equipped with scientific technology and is highly trained to handle battles such as these. They also set out to prevent the Cobra organization from plunging human existence into chaos.
Channing Tatum has been a heartthrob for the entirety of his career, but he hasn't loved every role that he played. Tatum was on Howard Stern's radio show when he expressed his dislike of the G.I. Joe movie. He said that he actually "[hates] that movie. [He] was pushed into doing that movie… [After] Coach Carter, they signed [him] for a 3 picture deal." Tatum had been a fan of the character growing up and he didn't want to taint the character by doing this movie.
Advertisements
16

Ian McKellen – Gandalf, The Hobbit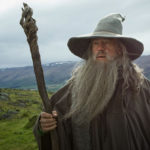 Advertisements
The Hobbit is a movie about Bilbo Baggins, a hobbit, and his various quests. In the first movie of the series, Gandalf makes a big request of the hobbits in the shire. He convinces them to join a group of dwarves to reclaim Erebor. Of course, the ring brings problems to Bilbo that he could not possibly have planned for. Along the way, he encounters horrible lands, weather, and dangerous magical beings that are determined to stop him.
Ian McKellen played Gandalf in the Lord of the Rings and The Hobbit. While he enjoyed his role in both films, he wasn't exactly comfortable with how he filmed The Hobbit. During an interview, he said he was "miserable." McKellen was used to filming on location for Lord of the Rings but didn't get that same opportunity for The Hobbit. Instead, they used "new" technology (green screens) which meant they no longer needed to be on location while shooting the movie.
Advertisements
17

Blake Lively – Serena Van Der Woodsen, Gossip Girl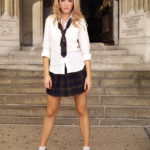 Advertisements
Gossip Girl dives into the very pretentious lives of upper east side teenagers. In a world where drugs, alcohol, and money are always at their fingertips, they try to navigate the downside to having everything. They struggle with school and relationships, and they don't always make the best choices. They try to deal with their consequences, but it isn't always easy when your parents will cover up your problems with money.
If you haven't seen Gossip Girl, you are missing out. But Blake Lively doesn't feel that way. Lively said this role was "personally compromising" at times. She also said, "I would not be proud to be the person who gave someone the cocaine that made them overdose and then shot someone and slept with someone else's boyfriend." Lively said, "The lines [became] blurred." Apparently, there had been some drama behind the scenes with the actors themselves.
Advertisements
18

Tyler Perry – Madea, Madea Films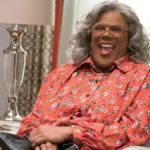 Advertisements
The Madea movies are filled with comedy as Tyler Perry portrays a large woman. Madea speaks whatever is on her mind and doesn't care how it makes everyone else feel. She also doesn't put up with the nonsense of any kind. She will set someone straight, even if she doesn't know that person. Tyler Perry created Madea with his mother in mind. In fact, Madea is the PG version of his mother, and he was grateful to be able to pay homage to her.
Many people have come to love and admire Tyler Perry for his various roles, including the Madea films. While we think it might be so simple to pretend to be someone else for these movies, Perry didn't always love doing it. Perry admired Eddie Murphy for playing female characters and told himself he would try it once. The Madea films quickly became popular and turned into a $2 billion dollar franchise. Perry stated that this was never something he "enjoyed doing." He "hated the costume, the wig, all of it."
Advertisements
19

Robert Pattinson – Edward Cullen, Twilight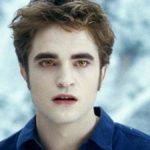 Advertisements
Twilight has been at the center of teen lives since it was released. If you didn't know, at the center of the film you have Bella. Bella is an awkward teenage girl who just moved in with her dad in Forks, Washington. She quickly turns into the love interest of Edward Cullen. Edward is a vampire and is over 100 years old. He does everything he can to protect Bella and eventually they fall in love and get married. The series of films follows along as they try to navigate life as humans and vampires.
We know it's shocking to see Robert Pattinson on this list. How is it possible for him to hate playing a role that so many people love so dearly? There are so many people who are devoted to Edward Cullen, except Edward Cullen himself. Pattinson said, "He's the most ridiculous person… The more I read the script, the more I hated this guy… Plus, he's a 108-year-old virgin, so he's obviously got some issues there."
Advertisements
20

Josh Brolin – Cable, Deadpool 2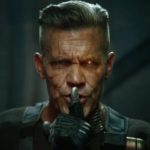 Advertisements
If you've seen Deadpool, chances are you've probably seen the sequel. Ryan Reynolds does a fantastic job bringing raunchy humor to a superhero movie. In the second film, Deadpool meets Russell, who is a teenage mutant from an orphanage. Russell ends up being the target of Cable, who is genetically enhanced and travels from the future. Deadpool then teams up with other powerful people to help protect Russell from Cable.
Josh Brolin is known for playing Thanos in the Avengers franchise, but he also played Cable, the time-traveling warrior, in Deadpool 2. He stated that playing Cable felt more like a "business transaction" to pull off. For the Avengers, he was able to have a say in what his character did. For Deadpool 2, it was a little more strict. There was a certain way he had to portray his character, which resulted in him feeling like he didn't have any freedom for the role.
Advertisements