The Best Talk Show Hosts In Television History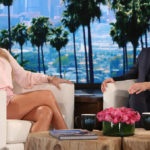 Advertisements
Show: The Ellen DeGeneres Show
Air Date: 2003-2022
Network: NBC
Ellen DeGeneres first came to the spotlight in the 1970s. Before her talk show, she was a stand-up comedian. She was successful in her endeavors and launched her own tour in 1981. After multiple appearances on talk shows, she finally was able to host her own show, These Friends Of Mine, which was later renamed Ellen.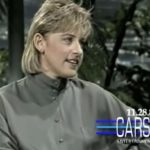 When this show was at its most popular point, Ellen had told the world that she was a lesbian. This caused the rating to go down, which caused the show to come to an end. Her next talk show was canceled only four months after the premier. She was then given a daytime talk show on NBC that we all know as The Ellen DeGeneres Show. This talk show is obviously her most popular, with almost three thousand episodes and over sixty Emmy Award wins.
Advertisements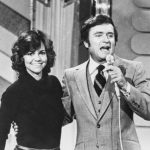 Advertisements
Show: The Mike Douglas Show
Air Date: 1961-1981
Network: CBS
The Mike Douglas Show ran for twenty-one years and had over four thousand episodes. By 1967, the show became so popular that it was available in 171 markets and had six hundred million viewers a day. There was a mixture of comedy as well as musical performances. At the beginning of every show, Douglas would open the show with a musical performance by himself.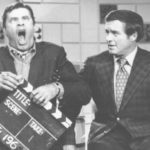 Fans loved his voice, and that is partly what made this show so popular. This show had many popular guest stars, including Tiger Woods, Malcolm X, Judy Garland, John Travolta, and many others. In 1965, the show moved from Cleveland to Philadelphia. A few years after that, it later moved into a different studio still located in Philadelphia. But as the show gained popularity, it moved to Los Angeles, where it stayed until the last episode in 1978.
Advertisements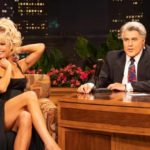 Advertisements
Show: The Tonight Show With Jay Leno
Air Date: 1992-2009
Network: NBC
Jay Leno took over for Johnny Carson on The Tonight Show in 1992. Leno is a comedian, actor, writer, and producer. Among the many talents that Leno possesses, he was also a former late-night talk show host. In September 2009, he left The Tonight Show and started The Jay Leno Show. Leno's first appearance on The Tonight Show was in 1977 with a comedic performance.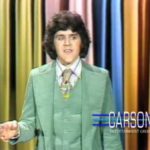 Then, in 1986, he started to sit in for Johnny Carson on The Tonight Show regularly. After this, he became his permanent successor, even though many people assumed that David Letterman would be the one to take this position. This situation later turned into a book and a movie. Leno held this position until Conan O'Brien signed a contract with NBC stating that he would be the new host of The Tonight Show.
Advertisements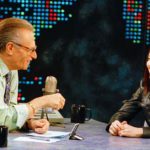 Advertisements
Show: Larry King Live
Air Date: 1985-2010
Network: CNN
Larry King hosted his own talk show for twenty-five years on CNN. King would interview some of the most important and famous people over the years. During his career, he had over fifty thousand interviews. CNN said, "With his unique, conversational approach to interviewing, he changed not only the landscape of cable television, but television news in general and became a domineering force in primetime new programming."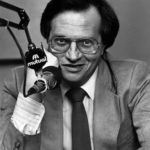 TV Guide also named king "The most remarkable talk show host on TV ever," and TIME Magazine called him the "Master of the mic." Among the guests on the show, he invited every U.S. President since Gerald Ford. The highest-rated episode in CNN history was the NAFTA debate with Al Gore and Ross Perot in 1993. This episode set records with over sixteen million viewers.
Advertisements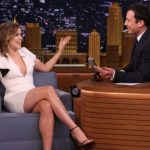 Advertisements
Show: The Tonight Show
Air Date: 2014-present
Network: NBC
Jimmy Fallon got his big break on Saturday Night Live in 1998. But Fallon has done much more than just host talk shows. He is an actor, producer, and writer. Fallon was on Saturday Night Live from 1998 until 2004. His success on SNL allowed him to co-host the 2001 MTV Music Awards and the 2002 MTV Video Music Awards. In 2008, Lorne Michaels offered him a new position as the host of Late Night With Jimmy Fallon.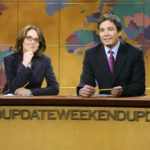 He has been the permanent host of the show since he started. Fallon has also appeared in many films during his career and will be the host of a new game show. This show is called That's My Jam and also stars celebrity guests such as Ariana Grande. Each episode has two teams, each with two celebrities on the team. They compete against each other with music, dance, and trivia-based questions. They will also have musical performances and the winners will donate their prizes to a charity of their choice.
Advertisements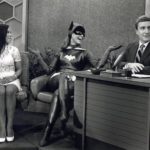 Advertisements
Show: The Merv Griffin Show
Air Date: 1962-1986
Network: CBS
The Merv Griffin Show aired for many years on different networks. Griffin's co-host was his long-time friend and mentor, Arthur Treacher. His most popular phrase on the show was "… and now, here's the boy himself, Meeer-vin!," which he would say after they would announce the guest list for the episode. Since Griffin's show had such high ratings, CBS offered him a position for his show on their networks. His show did so well on NBC that it caused the cancellation of The Joey Bishop Show, but it barely made a dent in The Tonight Show ratings.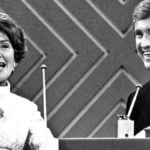 Griffin had requested many controversial guests and would talk about many subjects that made the network very uncomfortable. In April 1970, political activist Abbie Hoffman appeared on the show. CBS made sure to censor the shirt he was wearing to not offend the viewers and deter the ratings. Griffin had also relocated from New York to Los Angeles in 1970. His co-host decided not to move and continue the show with him. So, his signature phrase changed to "and now… Here I come!"
Advertisements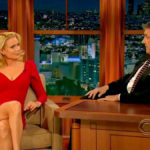 Advertisements
Show: The Late Late Show
Air Date: 2005-2014
Network: CBS
Craig Ferguson had some of the highest ratings on The Late Late Show since it had begun in 1995. Although, he wasn't the most likely candidate for the position since he had previously been on The Drew Carey Show. His most memorable act on the show was his hand puppets. He would open the show with these, and the puppets even "hosted" the 1000th episode. The show had many entertaining bits and sketches while also using improvisation.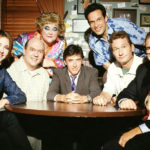 Ferguson would use a conversation-style interview for his guests. He would tear up his index cards many times before the guests would sit down to try to make them feel more comfortable. He wanted to get to know his guests as people instead of just celebrities trying to promote something. The most frequent guests on the show were Kristen Bell and Betty White. They were there to weigh in as "experts." Ferguson made sure to keep things light and funny, but there were also points when he would have deep conversations. In 2014, he announced he would be leaving the show. The Late Late Show had many guest hosts until James Corden took over.
Advertisements
Advertisements
Show: The Late Show
Air Date: 2015-present
Network: CBS
In 2015, Stephen Colbert debuted on The Late Show after David Letterman decided to leave the show. The stage for Colbert was pushed closer to the audience, so it was more intimate than it had ever been. He also incorporated a more energetic style than David Letterman had when he was the host of the show.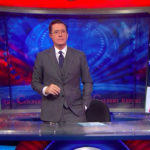 Although the show incorporated some comedy, he also wanted to make sure to discuss real-world events. His guest list consisted of not only celebrities, but he also hosted business and political figures. Before Colbert hosted The Late Show, he had a show on Comedy Central called The Colbert Report. That show lasted from 2005 to 2014.
Advertisements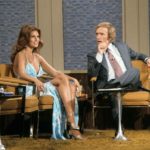 Advertisements
Show: The Dick Cavett Show
Air Date: Intermittently from 1968 to 2007
Network: CBS
Something that many people are unaware of is the fact that Dick Cavett was not very well-liked by US President Richard Nixon. In 1971, President Nixon was very vocal about his dislike of many people in show business. He wasn't supportive of them so much so that he was caught on tape discussing his plan to "ruin" Cavett. Cavett was not an intense person. On his show, he had a more gentle approach compared to his competitors.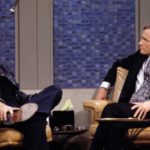 At the beginning of his show, he was on ABC until 1975 when the network CBS took over. One of the best parts of The Dick Cavett Show was his apt to get the most awkward guests. He had guests like Alfred Hitchcock and Spike Lee as they were on the rise to fame. Many of his guests would use this opportunity on the show to open up more than they had done before on talk shows.
Advertisements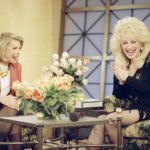 Advertisements
Show: The Joan Rivers Show
Air Date: 1989-1993
Network: Fox
Joan Rivers would open each show with a monologue discussing the theme of the show for the day. Joan Rivers was also a comedian and won herself an Emmy Award in 1990 for Outstanding Talk Show Host. The very first guest on The Joan Rivers Show was Johnny Carson. Although, Rivers had first appeared on Carson's show, The Tonight Show.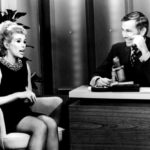 She was invited to the show for her comedic writing skills and got the coveted spot in the seat next to Carson. After appearing on the show, she was later hired as a writer for the Tonight Show. Rivers was contacted to host her own show and was hesitant to tell Carson until her contract was finalized. But news of her show was leaked, which inevitably caused their falling out. The Joan Rivers Show ended quite a few years later, in 1993.
Advertisements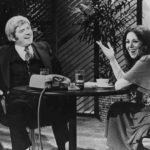 Advertisements
Show: The Phil Donahue Show
Air Date: 1967-1996
Network: NBC
Like many of the greats, The Phil Donahue Show happened by accident. This show started out with a live audience conversation in a television studio in Dayton, Ohio. In 1996, Donahue told the Dayton Daily News that "[he] answered an ad in Broadcasting Magazine and wound up in the news department at WHIO Radio in 1959." While at WHIO, he would anchor newscasts and host the Conversation Piece, which was a call-in show. In 1967, Donahue moved to WLWD-TV to host the television version of that call-in show, which was called The Phil Donahue Show.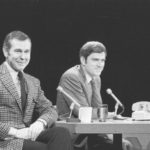 But he did not think this show would be a success. He said, "I had my doubts it would work. I thought it would be visually dull." The accident of the show eventually turned into its premise. An audience showed up for an episode where they weren't supposed to. They asked questions during commercial breaks that Donahue thought were better than his own. From then on, the audience members were the ones to ask the questions.
Advertisements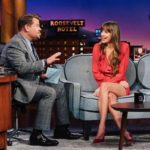 Advertisements
Show: The Late Late Show
Air Date: 2015-2023
Network: CBS
Before James Corden was a talk show legend, he was on Broadway. He had even won a Tony Award for his role on One Man, Two Guvnors. When CBS executives saw his performance, they knew they needed him for something. But still, many people did not know who Corden was before he hosted the show. He even stated that security would not let him on set once because they didn't know who he was.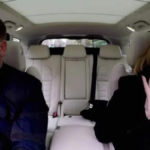 Corden has one of the most entertaining segments on a talk show known as Carpool Karaoke. He said at the beginning, he would have to beg for guests to make appearances for this segment. But now, he has no issue getting celebrities to appear. From Justin Bieber to Adele, many major celebrities have been a part of this. When Corden had Adele on the show in 2016, he had record-breaking numbers with the clip receiving over 250 million views on YouTube.
Advertisements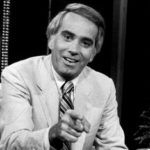 Advertisements
Show: The Late Late Show
Air Date: 1995-1999
Network: CBS
Tom Snyder was the first host of The Late Late Show. He was cast by David Letterman, who had the power to do what he wanted with the show. Snyders catchphrase on the show was, "Fire up a colortini, sit back, relax, and watch the pictures, now, as they fly through the air." Before smoking on air became taboo, Snyder was known for his smoke-filled interviews. Prior to hosting The Late Late Show, Snyder hosted Tomorrow, which was aired on NBC.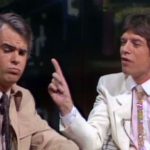 He hosted this show from 1973 until 1982, when David Letterman replaced him. In the beginning, NBC used this show to recover from the ban on cigarette advertisements. During one episode of the show, he hosted Iggy Pop. Iggy Pop returned on stage after his performance with a bloody nose and missing a front tooth. But never the less, Snyder persisted and carried on with a respectful interview.
Advertisements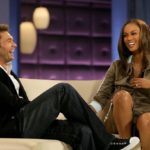 Advertisements
Show: The Tyra Banks Show
Air Date: 2005-2010
Network: The CW
The Tyra Banks Show was designed for women everywhere. First airing in 2005, Banks would touch on a number of issues on her daily show. Anything from weight issues to fashion was fair game. And women loved to tune in daily to hear Banks' perspective on these topics. Other than having Banks on the show alone, she would also bring in celebrity guests to have them share their personal opinions on the topics they would discuss. But in true Tyra Banks fashion, she had done much more than host a talk show.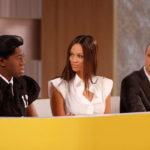 A year after The Tyra Banks Show ended, she re-signed with her modeling agency, IMG Models. At this agency, she was able to be the face of different beauty and fashion brands. She has also hosted a competition show known as America's Next Top Model where people compete to sign with her agency.
Advertisements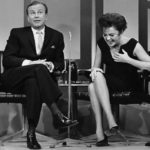 Advertisements
Show: The Tonight Show
Air Date: 1957-1962
Network: NBC
Jack Paar started out on The Tonight Show as a temporary host until he took over permanently in 1957, after inviting some of the most intriguing guests to the show. Paar was able to hire the writer Jack Douglas and Paul Keyes to give the show a unique kind of flare. Paar would open each show with a monologue, but he wasn't exactly fond of these sketches like other talk show hosts had been. The writers would leave spaces for Paar to improvise to make the monologue more personal.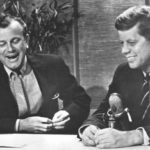 It is even said that he would invite celebrities and resurrect their careers. He also nurtured young comedians by allowing them to express themselves. While Paar was at the height of his fame, he fought against NBC sensors over his bathroom joke, which he referred to as the "water closet." He became so angry that he walked out during the beginning of an episode where Hugh Downs had to finish alone.
Advertisements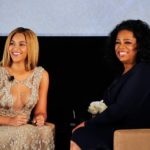 Advertisements
Show: The Oprah Winfrey Show
Air Date: 1986-2011
Network: CBS
Oprah Winfrey hosted her talk show for 25 seasons. It was known as the highest-rated talk show in American Television history. Oprah wanted to use the show as a platform to discuss important real-world topics. She wanted to teach and inspire her viewers with uplifting experiences. Surprisingly, the show made no money off of the products or books it had promoted. Since they had not received any profits from those things, it helped the show to gain credibility. People trusted that what Oprah was promoting was good and worth their money.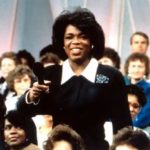 Since the show was so popular, it received 47 Daytime Emmy Awards until 2000, when Oprah decided to stop submitting it for consideration. The very first episode failed to include a celebrity guest, but that didn't stop her. She said she was going "to do what we do best, and that is a show about and with everyday people."
Advertisements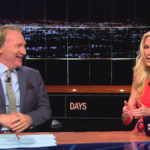 Advertisements
Show: Real Time With Bill Maher
Air Date: 2003-present
Network: HBO
Bill Maher started his career as a comedian. He did his first stand-up show before he graduated, and after that, he was a comedy club regular. He appeared on shows such as The Tonight Show and Steve Allen's Music Room. He then launched his own show, Politically Incorrect, the next year in 1993.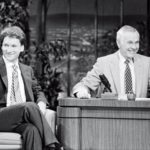 He would use humor as a way to mediate conversations between entertainers, politicians, and journalists. But in 2002, Maher made an insensitive joke about 9/11 that resulted in the cancellation of his show. In 2003, he began hosting Real Time With Bill Maher. On this show, he discusses real-time topics with a range of different guests. He still mostly talks about political problems that are currently happening.
Advertisements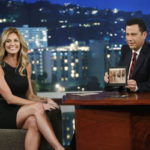 Advertisements
Show: Jimmy Kimmel Live!
Air Date: 2003-present
Network: ABC
Jimmy Kimmel started his career by hosting a game show in 1997. This show was broadcast by Comedy Central and was called Win Ben Stein's Money. He was on the show from 1997 until 2001. During that time, he was also on The Man Show. This show was successful enough that Kimmel was able to produce multiple other shows. In 2003, Kimmel left Comedy Central to be able to host Jimmy Kimmel Live! Kimmel looked up to David Letterman and began to adopt some of his techniques.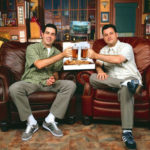 Due to this, he was able to rise through the ranks and gain mainstream popularity as a late-night staple. Although the name of the show suggests that it is live, it actually hasn't aired live since 2004, with a few exceptions. This is because the network was unable to censor curse words when the show was live. On nights such as the Oscars Award Show, they still like to keep the episode live, with a short delay.
Advertisements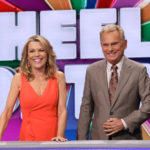 Advertisements
Show: Wheel Of Fortune
Air Date: 1981-present (if we consider both the daytime and the nighttime versions)
Network: ABC
Pat Sajak did not start his career on television. Instead, he started out working as a disk jockey for different radio stations. One of those stations even included the Armed Forced Radio while he was in Vietnam. Then, he was a weatherman for a local news station in Nashville. During his time there, he was discovered by a station in Los Angeles. While working in L.A., he was discovered by Merv Griffin. Before Wheel Of Fortune, Sajak tried to host two other game shows.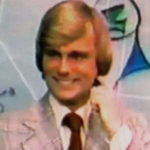 History.com called Sajak and his co-host, Vanna White, "pop culture icons." Wheel Of Fortune eventually became the longest-running game show on American Television. If you have never seen the show, here is what happens: Contestants will compete to solve word puzzles. They will spin the wheel to determine the prize money and purchase vowels used to help them solve the puzzle. Vanna White will reveal the letters as they appear on the board.
Advertisements
Advertisements
Show: Conan
Air Date: 2010-2021
Network: TBS
Before Conan, he hosted Late Night after David Letterman left. He was also a writer for Saturday Night Live and The Simpsons. While he was on Late Night, it took him a while to get going. The network refused to give him a long-term contract, and they aired the show at 12:30 am. In 2010, O'Brien left NBC and moved to TBS where he hosted his own self-titled show.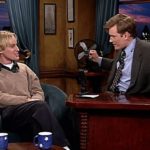 In 2018, TBS announced that they would be cutting his air time from an hour and a half to an hour. O'Brien decided that it would be best to use this extra time to expand his online presence. O'Brien would use his take show to bring honor to real-world events. He would also invite celebrity guests and get to know them better. Although he will no longer be on TBS, he did decide to expand to HBO, so you will still have a chance to watch him on TV.
Advertisements