These Celebrities Made Amazing Career Comebacks
1

Natasha Lyonne: Orange Is the New Black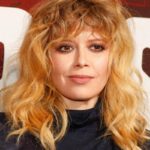 Advertisements
Natasha Lyonne became a household name in 1999 when she took on the role of Jessica in the blockbuster comedy American Pie. Unfortunately, her substance abuse issues forced Hollywood to stop casting her in movies.
She came back in a big way when she starred as Nicky Nichols in the 2013 smash series Orange Is the New Black. Lyonne opened up about her "lucky" comeback during The Hollywood Reporter Comedy Actress Roundtable, saying, "Now I'm inspired to keep going, rather than feeling like they burnt me out. Now we're getting to make our things, so it feels very different."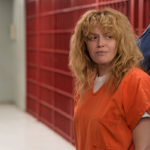 Advertisements
2

Robert Downey Jr.: Iron Man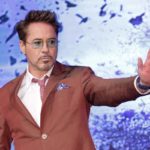 Advertisements
Robert Downey Jr. made a name for himself in the 1980s starring in films like Less Than Zero and Weird Science. His career came to a grinding halt when his misbehavior landed him in jail in April 1996.
He made a triumphant return to Hollywood when he appeared as Ironman in the Marvel film in 2008. Downey Jr. opened up about his comeback during an episode of The Late Show With Stephen Colbert. "It's a very American thing to build up and break down and come back. It is in its own weird way the hero's journey," he said.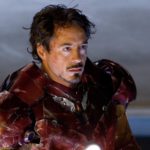 Advertisements
3

John Travolta: Pulp Fiction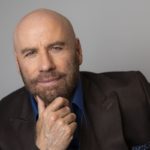 Advertisements
John Travolta's career has been up and down. He burst onto the scene in the 1970s blockbuster Saturday Night Fever, catapulting him into the spotlight. Yet, his movie choices in the 1980s made his career take a nosedive.
All of that changed when Quentin Tarantino cast him as Vincent Vega in the 1994 hit Pulp Fiction. Travolta told the Los Angeles Times of his return to this big screen, "It's funny, one movie can make you, and one movie can remake you. It's like I went to the moon, then came back down to Earth, and now I get to go to Mars or someplace."
Advertisements
4

Rob Lowe: The West Wing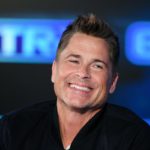 Advertisements
Rob Lowe found fame in the 1980s in such films as About Last Night and St Elmo's Fire. His substance abuse led to career-ending scandals. He found his way back into Hollywood's good graces when he returned to the small screen as Sam Seaborn on The West Wing.
Lowe told Tv Guide his wife, Sheryl Berkoff, inspired him to get clean. "I saved myself," he said. "I realized I might have ended up ruining my relationship with Sheryl only to stay at home in a corner with my bottle of tequila. I saw where the road was leading."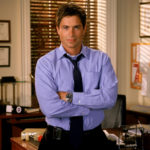 Advertisements
5

Britney Spears: Free Britney Movement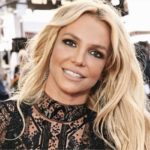 Advertisements
Britney Spears was only sixteen years old when her first single, "Baby One More Time," hit the airwaves in 1998. The pop princess fell from grace after a series of public meltdowns which led to her father, Jamie Spears, to start a conservatorship over her money and mental health.
Thanks to the #FreeBritney movement, her father ended his conservatorship, giving Spears control over her own life. An insider told Entertainment Tonight, "Britney is her own decision-maker now, and she wants to expand her professional horizons. She's just waiting for the right time for everything," the source said.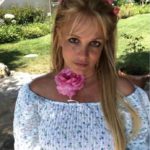 Advertisements
6

Neil Patrick Harris: Harold and Kumar Go To White Castle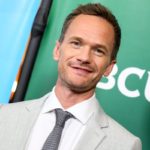 Advertisements
Neil Patrick Harris starred on Doogie Howser, M.D. from 1989 to 1993. His career took a nosedive until he appeared as himself in the comedy Harold and Kumar Go to White Castle. The role relaunched his career and earned him his legendary role in How I Met Your Mother.
He told Entertainment Tonight about playing a version of himself, "Although the role wasn't a concerted effort on my part to alter my image at all, suddenly people thought I was clever—that I was in on the joke. I managed to develop a nice underground appreciation, which planted seeds for some future roots to grow in a bigger way."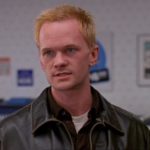 Advertisements
7

Drew Barrymore: The Wedding Singer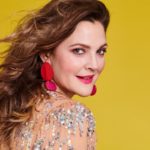 Advertisements
Drew Barrymore became a Hollywood darling when she starred in E.T. the Extra-Terrestrial at just 7 years old. Unfortunately, her teenage years proved difficult as she was in and out of rehab for substance addiction by the time she was 15. Her reputation made it nearly impossible to find work.
It wasn't until she starred in the 1998 comedy The Wedding Singer that her career got back on track. She starred in several blockbuster films like Charlie's Angels and 50 First Dates. She's now the host of her own talk show, The Drew Barrymore Show.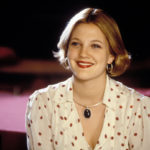 Advertisements
8

Winona Ryder: Stranger Things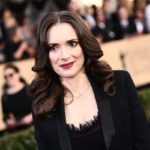 Advertisements
Winona Ryder's career spans decades and we all know her from classic films like Heathers and Beetlejuice. Her career stalled when she was arrested for shoplifting and possessing illegal substances. It seemed like her star was quickly fading until she returned as Joyce Byers in Stranger Things.
Ryder told Time about the time she took off from acting, "'When I was ready to come back, I was like, 'Oh, where did everyone go?' A lot of actors have ups and downs. I think mine were—people might see them as awful—but I learned, and I appreciated the time away," she said.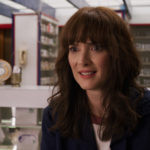 Advertisements
9

Mandy Moore: This Is Us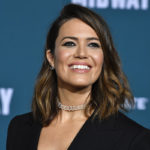 Advertisements
Mandy Moore took on the music world as a teenager with her debut single "Candy". She took a break from her singing career to star in the hit drama series This Is Us, which earned her a Golden Globe.
After taking a 10-year hiatus, Moore came back to a warm welcome from fans with the single "When I Wasn't Watching". She revealed to People at the 71st Primetime Emmy Awards, "I'm so overwhelmed and heartened that people even know or still care that I make music because I really truly am still doing it selfishly for me," Moore admitted.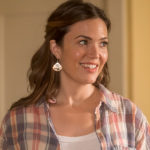 Advertisements
10

Jason Bateman: Arrested Development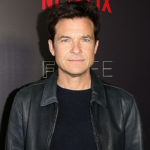 Advertisements
Jason Bateman was big in the 1980s, starring on sitcoms like Silver Spoons and The Hogan Family. His star dimmed in the 90s until he bounced back, being cast in the popular series Arrested Development. This led to leading roles in Horrible Bosses and Hitchcock.
He spoke with The Guardian about why his career derailed. "Having thought, 'This is really fun,' and staying at the party a little bit too long, I'd lost my place in line in the business; it was a case of trying to claw that back towards the end of the 90s, and not getting a lot of great responses," Bateman said.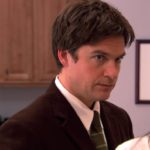 Advertisements
11

Martha Stewart: Martha & Snoop's Potluck Dinner Party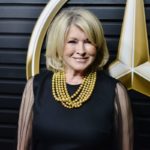 Advertisements
Martha Stewart is the comeback queen. Her media empire fell from grace when she was sentenced to jail for insider trading. Yet, her career reignited after her release. She now stars on Martha & Snoop's Potluck Dinner Party.
She revealed to Harper's Bazaar about her jail time, "I knew I was strong going in and I was certainly stronger coming out," Stewart said. "It was a very serious happening in my life. I take it very seriously. I'm not bitter about it, but… My daughter knows all the problems that resulted because of that. There's a lot."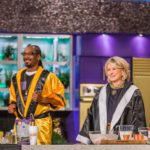 Advertisements
12

Mickey Rourke: The Wrestler
Advertisements
Mickey Rourke seemed untouchable in the 1980s and 90s starring in classics such as Rumble Fish and alongside the iconic Robert DeNiro in the thriller Angel Heart. His poor on-set behavior kept him from being cast in films and led him to leave the big screen to embark on a professional boxing career.
It wasn't until he was cast in the 2005 film Sin City that he made his triumphant Hollywood return. Eventually, he landed a role in Darren Aronofsky's The Wrestler, which earned him many award nominations and critical acclaim, paving the way for his huge comeback.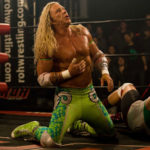 Advertisements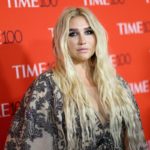 Advertisements
Kesha blew up the charts with her single "Tik Tok", and her career seemed like it was full steam ahead until she became locked in a years-long battle with her producer, Dr. Luke. She claimed emotional abuse and went to court to fight her five-record contract with him.
The singer finally released her third album, "Rainbow, " in 2017 after a 5-year break from making music due to her not being able to create music outside of her contract. She came back stronger and better than ever. Fans and critics met the album with praise. Kesha's star continues to rise.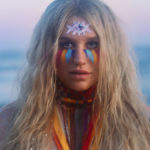 Advertisements
14

Hugh Grant: The Undoing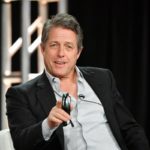 Advertisements
Hugh Grant was the Rom-Com king starring in films like Love Actually and Music and Lyrics. Despite having bounced back from a tabloid scandal in 1995, he disappeared from the spotlight for seven years before making a recent comeback in HBO's The Undoing.
Grant told the Los Angeles Times about his hiatus, "I developed a bad attitude from about 2005 onwards, shortly after Music and Lyrics. I just had enough. Then I went back in 2009 and made another film. At that point, it wasn't me giving up Hollywood. Hollywood gave me up because I made such a massive turkey with that film with Sarah Jessica Parker."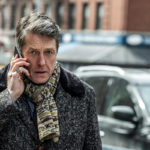 Advertisements
15

Matthew McConaughey: Dallas Buyer's Club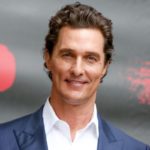 Advertisements
Matthew McConaughey's acting debut was in the film Dazed and Confused. He starred in a string of romantic comedies in the 2000s until he took on a serious role in Dallas Buyers Club, which earned him an Oscar and a slew of dramatic roles.
He told Cigar Aficionado about his comeback, "I quit trying to project how something would be received and decided to just be an actor for hire again," he said. "I love being an actor and going as deep as you can in a role, to really commit to the craft. I put my head down and went after roles that scared me."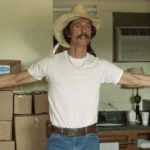 Advertisements
16

Ashlee Simpson Ross: Ashlee + Evan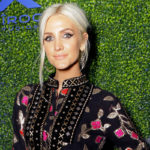 Advertisements
Ashlee Simpson Ross fell into controversy when she lip-synced during her 2004 performance on Saturday Night Live. She bounced back in 2018, releasing an album and reality show, Ashlee + Evan, with her husband, Evan Ross.
"It's definitely not difficult to talk about…that was a very long time ago," Simpson told E! News about her nightmare SNL performance. "It's something that happened to me, and things in life happen to you and they make you stronger and they make you a better performer, a better person. I think things like that build your character and your strength and it's how you handle them."
Advertisements
17

Joaquin Phoenix: The Joker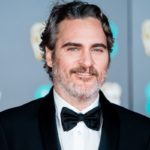 Advertisements
Joaquin Phoenix is a highly respected actor who found fame starring in movies like Gladiator and even won an Oscar for his performance as Johnny Cash in Walk the Line. He almost threw it all away when he announced he was quitting acting to become a rapper during an appearance on Late Night with David Letterman.
It turned out that he was promoting the mockumentary I'm Still Here, which tanked at the box office. After an acting break, Phoenix came back in full force and took on serious roles. He won his second Oscar for his work on The Joker.
Advertisements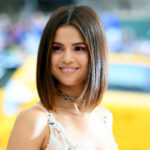 Advertisements
Selena Gomez started as a Disney darling when she starred in Wizard of Waverly Place and when her first album, "Another Cinderella Story," got serious attention. She hid from the spotlight after going through public breakups with Justin Bieber and The Weeknd.
Gomez was diagnosed with Lupus and had to undergo a kidney transplant. It seemed like anxiety and depression might have gotten the best of her, but she rose above all of her challenges and released the album "Rare", which was praised by critics and her fans. Gomez experienced a well-deserved comeback story for the ages.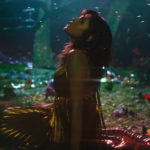 Advertisements
19

Nicole Richie: House of Harlow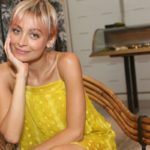 Advertisements
Nicole Richie has had her fair share of troubles over the years and had already done a stint in rehab before her television debut on The Simple Life. The show, featuring Richie and Paris Hilton, was a huge hit. Until Richie received a DUI for driving on the wrong side of the highway and the series was canceled.
After serving jail time, the reality star turned her life around. She's now married to Joel Madden and the mom of two kids. Her professional career is going strong as she started the fashion line House of Harlow and starred on the sitcom Great News.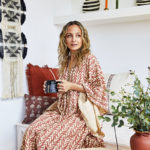 Advertisements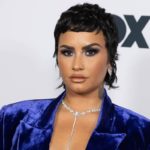 Advertisements
Demi Lovato started on Disney's Sonny with a Chance and broke into music with her first single, "Get Back". She suffered an overdose and was hospitalized in 2018. In one of the biggest comebacks in music history, Lovato brought the house down at the 2020 Grammy Awards for her performance of her song "Anyone."
She told CBS News about her performance, "I didn't know if I'd ever step foot on a stage again. When I woke up at the hospital and I was like, 'I don't know the full extent of the damage that's been done,'" she said. "I hadn't tried singing yet."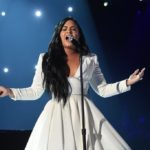 Advertisements