These Famous Celebrities Were Once Star Athletes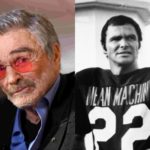 Advertisements
Reynolds rose to become one of the world's most famous actors, but things could have turned out very differently if he had pursued his first love, football. The star was named First Team All-State in high school and went on to play running back at Florida State, where he shared a dorm with future college football broadcaster Lee Corso. Reynolds was injured during his freshman year and later was in a car accident that aggravated his injury, effectively ending his football career.
Reynolds only had 146 rushing yards and two touchdowns with the Seminoles, but his movie star success earned him a spot in the Florida State Hall of Fame. Burt Reynolds was an award-winning actor who had been appearing on television for some time before his breakthrough role in the 1972 film Deliverance. In the 1970s and 1980s, he was a major movie star, appearing in films such as The Longest Yard, Smokey and the Bandit, Starting Over, and The Cannonball Run. Reynolds was nominated for an Oscar and a Golden Globe for his performance in Boogie Nights in 1997.
Advertisements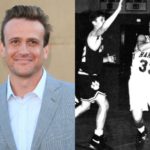 Advertisements
Jason Segel was born into a wealthy family and he attended the prestigious Harvard-Westlake School for his education. In his teenage years, he grew into a tall, well-built athlete. During this time, he also developed an interest in acting. He was so into movies that he began making his own.
During a performance, he was noticed by a film casting executive and decided to pursue acting full time instead of going to college. Segel, at 6'4″, is tall enough to be a basketball player—and he was one in high school when he played for Harvard-Westlake in Los Angeles. Future NBA players Jaron and Jason Collins, who helped lead the team to a state championship in California, were among the How I Met Your Mother star's teammates. Both Collins brothers became actors, while Segel appeared in films such as Forgetting Sarah Marshall, Knocked Up, The Muppets, and The Five-Year Engagement.
Advertisements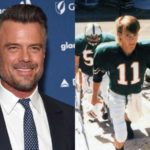 Advertisements
Duhamel played quarterback at Division II Minot State before going on to star in films such as When in Rome, Win A Date With, Safe Haven, and the Transformers film series. Duhamel spent two years with the Beavers, accumulating 1,242 passing yards, 10 touchdowns, and 11 interceptions in 21 games. Fans of the hunky Las Vegas and Transformers star may have noticed that Josh Duhamel has a buff physique, but they may be unaware that he once aspired to play professional football. Duhamel was a quarterback for the Minot State University football team while attending college in North Dakota. Duhamel even admitted in a 2010 SportsNation interview that he would have traded his acting career for success as a professional football player, but he knew he wasn't cut out for it.
In 1995, after graduating from college, Duhamel moved to northern California with a girlfriend. A modeling career soon began to take shape. At a 1997 convention, Duhamel beat out another future Hollywood heartthrob, Ashton Kutcher, for the male model of the year. Duhamel began seriously pursuing acting after relocating to Los Angeles. On the soap opera All My Children, he played the charming but devious Leo du Pres in 1999. He received three Daytime Emmy Award nominations for the role, winning Outstanding Supporting Actor in 2003.
Advertisements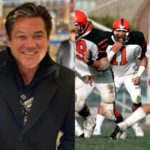 Advertisements
Cain, best known for his role as Superman in the television series Lois & Clark, was a real-life hero for the Princeton football team during his college years. During the 1987 season, Cain set an FCS record with 12 interceptions (since broken), and he was teammates with future NFL head coach Jason Garrett. Cain signed with the Buffalo Bills after college, but an injury in training camp ended his football career.
Dean Cain is an actor, producer, TV host, and former footballer from the United States. He was born in the state of Michigan. His mother, however, took him and his older brother, Roger, to Los Angeles soon after their birth. Director Christopher Cain, Dean's mother's second husband, later adopted him. Dean went on to appear in TV commercials and minor roles. In 1993, he made his breakthrough as Clark Kent/Superman in the television series Lois & Clark: The New Adventures of Superman.
Advertisements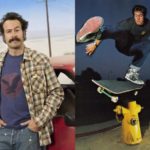 Advertisements
Many people remember Jason Lee as Earl Hickey, the lead character in the four-season NBC comedy My Name is Earl, for which he received numerous award nominations. Before acting, Lee had already established himself as a formidable force in the world of professional skateboarding. Lee rose to prominence in the late 1980s and developed a roster of skateboarding tricks that got him noticed by those in the know, which led to him starring in the promotional film Video Days.
Lee had his first significant role in Kevin Smith's 1995 film Mallrats, and he has since appeared in many of Smith's other works, including Chasing Amy, Dogma, and Jay and Silent Bob Strike Back. Lee has also played Chipmunk-obsessed Dave in the four live-action Alvin and the Chipmunks films, as well as in Oscar-nominated films such as Almost Famous and Vanilla Sky. In addition to My Name Is Earl, he was the showrunner for TNT's drama Memphis Beat for two seasons. Finally, Lee's distinct voice lends itself well to voiceover work, and he has appeared in both big and small-screen animated films.
Advertisements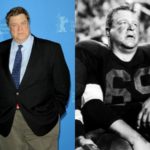 Advertisements
Goodman received a football scholarship to Southwest Missouri State University (now Missouri State), but an injury derailed his plans to become a big-shot NFL player. After being injured, Goodman pursued acting and ended up studying alongside Kathleen Turner before graduating. He's appeared in several Coen Brothers films, including The Big Lebowski, Raising Arizona, Inside Llewyn Davis, and Barton Fink.
On June 20, 1952, in Affton, Missouri, John Stephen Goodman was born to postal worker Leslie Goodman and waitress Virginia Goodman. Goodman's father died of a heart attack when he was only two years old, leaving Virginia to raise Goodman and his siblings on her own. Goodman attended Affton High School and excelled in football and theater. He attended Southwest Missouri State University after graduating from high school in 1970.
Advertisements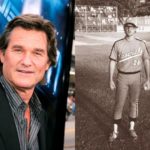 Advertisements
Unlike some of the other actors on our list, Kurt Russell's acting career has so far eclipsed his sporting career that few people are aware of it. But once upon a time, Russell was on a completely different path, one that could have led him to the Major League Baseball if not for an injury. "Baseball was a year-round thing for my family," Russell said for Minor League Baseball's official website. He continued, "Acting was a business for me, just as it was for my father. I was making money, but I really wanted to play baseball. That was the goal."
Russell began acting in 1962, but he made sure his entertainment career revolved around baseball, according to the Society for American Baseball Research. By the mid-1960s, he had become a Disney star, but he continued to play baseball. In the early 1970s, he was a member of a number of minor league organizations, including the California Angels. Russell began acting full time after his injury in 1973, and the rest is history. He has appeared in over 100 films, including action films such as Tango & Cash, Backdraft, and Executive Decision. But Russell is more than just an action hero, having appeared in everything from comedies like Overboard, in which he co-starred with his wife Goldie Hawn, to sports dramas like Miracle and Dreamer.
Advertisements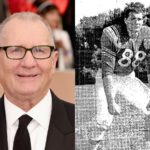 Advertisements
Ed O'Neill has made a name for himself in the entertainment industry by portraying grumpy, blustering men with strong feelings about marriage and fatherhood. His now-iconic roles on Married… With Children and Modern Family may not lead you to believe he was once a serious football player, but he did play in high school and college before signing a contract with the Pittsburgh Steelers in 1969. However, he was released by the Steelers during training camp, which pleased the future Al Bundy. He had the option of signing with another team, but he chose not to. "I thought, 'I'm done,'" he said on The Rich Eisen Show in 2016. "I had knee problems. And I was sick of football. If I had made the team, my life would've been probably different. Probably for the worse."
O'Neill studied history at O.U. and was involved in the school's theater group, though he spent more time on sports and partying than on his studies. Frustrations with his coach didn't help matters, and O'Neill had left O.U. by his sophomore year. He returned to his hometown to attend Youngstown State University, where he played defensive lineman, studied drama, and continued his history studies.
Advertisements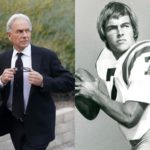 Advertisements
Harmon has football in his blood—his father was Heisman Trophy-winning football player Tom Harmon—so it's no surprise that the younger Harmon enjoys the game. Harmon played quarterback for the UCLA Bruins for two years before going on to star in the show NCIS, compiling a 17–5 record. Harmon earned a degree in communications in 1974 and turned down offers of up to $40,000 to train as a professional in order to attend law school.
He then left the legal profession to work for an advertising firm. Harmon was also dissatisfied, so he went to work selling shoes to athletes. Harmon decided to try his hand at more acting roles after feeling unfulfilled. Harmon sought advice from veteran actor Jack Webb, star of the crime series Dragnet, at the start of his acting career. Webb assisted him in landing a guest appearance on the crime drama Adam-12 (1968–1975). A slew of guest appearances followed, usually involving a silent, handsome stranger with no speaking lines.
Advertisements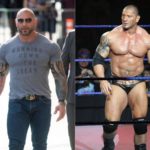 Advertisements
Almost every big-name wrestler, from Hulk Hogan to "Macho Man" Randy Savage to "Rowdy" Roddy Piper, has dabbled in acting, but only a few have gone on to become mega-stars. Dave Bautista is one such wrestler, with dozens upon dozens of credits under his belt, and his involvement with the Marvel Cinematic Universe almost guarantees that he will be working for years to come. The popular actor has now played Drax the Destroyer in four films, beginning with Guardians of the Galaxy in 2014, with more films planned for 2022 and 2023.
Before he made it big in Hollywood, Bautista was already a household name among wrestling fans, some of whom had been following his career since before he joined the WWE in 2002. He left wrestling to pursue acting full time in 2010, but has since returned twice, in 2014 and 2019, as well as having a brief stunt in MMA in 2012. His breakthrough role was as the titular villain in 2012's The Brass of the Iron Fists, and his other film credits include box office hits such as Spectre, Blade Runner 2049, and Dune.
Advertisements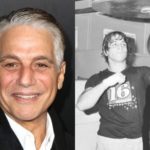 Advertisements
Tony Danza has been lighting up screens for over four decades. His star on the Hollywood Walk of Fame is over 30 years old. It's easy to forget that Danza began his career as a college wrestler and spent three years as a professional boxer before becoming famous on the hit television show Taxi. Danza starred in all five seasons of Taxi, earning one Golden Globe nomination for his work, while also appearing in other films and television shows.
He began playing his most famous character, housekeeper Tony Micelli, on ABC's Who's the Boss? a year after Taxi ended. In addition to those two well-known sitcoms, Danza has appeared on a variety of other shows, including Family Law, Hudson Street, and has hosted The Tony Danza Show. Danza has appeared in a number of television movies and even tried his hand at reality television with 2010s Teach: Tony Danza. Danza appears frequently on television as a guest star, and his only Primetime Emmy nomination came in 1998 for a four-episode arc on The Practice. Though he is better known for his work on television, Danza has a diverse film resume that includes Angels in the Outfield, Crash, and Don Jon, as well as significant stage credits.
Advertisements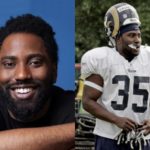 Advertisements
Though he appeared in a couple of his father's, Denzel Washington, films as a child, John David Washington's original plan was to be an athlete rather than an actor. He took up football to distance himself from his famous father, telling Sports Illustrated, "It was like a drug when I realized it was about me, and not my father. I became addicted to it." He was good enough to play football at Morehouse College and was once signed by the St. Louis Rams, though he never made it off the practice squad.
Once football was officially out of the picture, Washington was approached by an old friend-turned-agent who cast him in the five-season HBO series Ballers. Washington's only television appearance to date, as he has chosen to concentrate his efforts on the big screen. His most well-known role was in Spike Lee's BlacKkKlansman, for which he received Golden Globe, Screen Actors Guild, and Satellite Award nominations. Other films in which he has appeared include the action film Tenet, the legal drama Monster, and the domestic drama Malcolm & Marie. According to Broadway World, Washington will make his Broadway debut in August Wilson's The Piano Lesson in 2022.
Advertisements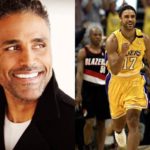 Advertisements
A number of hotshot basketball stars have attempted to break into the film industry—think Shaquille O'Neal in Kazaam or Michael Jordan in Space Jam—but most NBA players have not achieved the level of acting success achieved by athletes from other sports, such as wrestling or football. Rick Fox is an exception, having established himself as a competent actor over the last few decades as a former professional baller. According to TV Guide, Fox was drafted into the NBA in 1991 and spent time with the Boston Celtics and the Los Angeles Lakers.
He played in the league until 2004, but Fox began acting before retiring from sports. Fox made his film debut in 1994 with Blue Chips, which led to roles in Eddie and He Got Game. He also appeared as a recurring character on television shows such as Oz, 1-800-Missing, and Love, Inc. Fox's involvement in acting grew even more after he officially retired from the NBA. His later film credits include Meet the Browns and Navy Seals vs. Zombies, but he has spent the vast majority of his time on television. He was a series regular on Mr. Box Office and >Greenleaf, and he has continued to appear as a guest star and recurring player in a variety of series.
Advertisements
14

Dwayne "The Rock" Johnson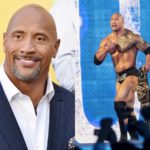 Advertisements
Though commercial wrestling lacks the prestige of other professional sports, the performance element required lends itself particularly well to theatrics. It combines the power, flexibility, and competitiveness of sport with the entertainment of Hollywood, and the result has been financially rewarding for many wrestlers-turned-actors. However, few have achieved the success of the naturally charismatic, charming, and handsome Dwayne Johnson, who may be the gold standard for how to transition from celebrated athlete to mega movie star. Johnson, the author of The Rock Says and a third-generation wrestler with failed football dreams, made his debut in the WWF in 1996. However, he did not become "The Rock" until the following year. Though "The Rock" began as a villain, he has evolved into a beloved figure in the decades since.
Johnson made his film debut in The Mummy Returns in 2001, after appearing as himself on a couple of television series. This quickly led to a spin-off film, The Scorpion King, and a dual-acting and wrestling career until he left the WWE in 2004. Today, Johnson is one of the highest-paid movie stars in the world, has a television show based on his life, and has appeared in blockbuster franchises such as Fast & Furious and Jumanji. The star's massive box office hits include Central Intelligence, Skyscraper, San Andreas, Rampage, and Hobbs and Shaw.
Advertisements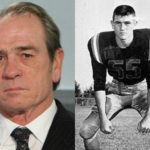 Advertisements
Jones attended Harvard University and was a member of the Crimson football team's offensive line before becoming an Academy Award-winning actor. Jones roomed with future Vice President Al Gore at Harvard, and was named to the All-Ivy League team for the 1968 season. The future star of No Country for Old Men, The Fugitive, and Men in Black also played in one of college football's most famous games, the classic "Harvard Beats Yale, 29–29" Game.
As a gifted athlete and student, earned a football scholarship to Harvard University in Cambridge, Massachusetts. Jones, who majored in English literature, was an all-Ivy offensive guard on the football team. He also enjoyed drama and appeared in a number of school productions, including the lead role in Shakespeare's Coriolanus.
Advertisements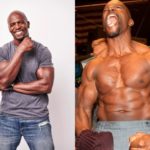 Advertisements
Terry Crews was drafted by the Los Angeles Rams in 1991 and spent five years in the NFL with the Los Angeles Rams, Washington Redskins, and San Diego Chargers before retiring in 1996. Crews then struggled to make a living wage, so he swept floors to make ends meet, according to Business Insider. With a background in graphic design, acting was not the obvious next step for Crews.
Crews began his film career in minor roles before breaking out as Damon in Friday After Next in 2002. His rising star propelled him to progressively larger roles in films, including all of the films in The Expendables franchise, as well as a major success in television and voice acting. Crews has appeared in a number of multi-season sitcoms, including Everybody Hates Chris, Are We There Yet?, and Brooklyn Nine-Nine. The host of Who Wants to Be a Millionaire and America's Got Talent is also an author. He published memoirs Manhood and Tough, the latter of which he tweeted: "I wrote this book for anyone who considers themselves 'tough' but feels unfulfilled. Who suffers from procrastination or self-sabotage? Who is ready to gain true, long-term self-mastery and strength?"
Advertisements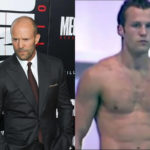 Advertisements
Jason Statham's diving video has been making the rounds on the Internet for years, but many fans are unaware that the popular actor was once a professional sports star. Statham competed as a diver in the 1990 Commonwealth Games, but did not get a medal in any of his three events. Though he did not compete in the Olympics, which is still "a bit of a sore point," he told the Press Association, he was once ranked 12th in the world for platform diving. Statham told the outlet that he used to sell his wares on the streets of London because diving was not profitable.
A French Connection campaign led to a fateful meeting with Guy Ritchie, who cast Statham in his breakthrough role in Lock, Stock, and Two Smoking Barrels. Statham's film career grew from there, and he now has over 50 acting credits to his name, including a few other Ritchie films. Statham, like many other athletes-turned-actors, has primarily appeared in action films. Statham has appeared in numerous standalone action/adventure and thriller films, in addition to three Transporter films, two Crank films, all of The Expendables films, and a couple of Fast & Furious flicks.
Advertisements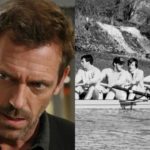 Advertisements
Hugh Laurie hasn't always played the witty doctor that we have all grown accustomed to. Dr. House once played on his college rowing team. Before he blessed the world with his comedic skills, he played for Cambridge. Even before participating in his college team, he excelled at rowing during his teen years. While he was a teenager, he competed at the Junior World Rowing Championships.
While playing for Cambridge, his team competed in the 126th race against Oxford. Even though his team did not come out on top, it was still one of the most exciting games between the two universities. This game is still known today for being one of the closest and nerve-wracking games between the two schools. Laurie has been successful in his career, especially during his time on House. His role as Dr. House earned him two Golden Globe Awards.
Advertisements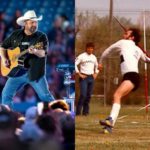 Advertisements
Young children always have big dreams. They want to be astronauts, the president, or famous athletes. As a child, Garth Brooks had always dreamed of playing for the MLB. Brooks adored baseball, and he played every chance he could get. Even though this was his favorite sport as a child, it is not exactly what earned him a college scholarship. He ended up receiving a scholarship to Oklahoma State University for Javelin throwing. Yes, he threw sticks.
Brooks spent his college career on the track and field team. He spent all of his free time trying to perfect his throw, although his efforts fell short. Brooks failed to qualify for the Big Eight Conference championships. After he didn't make the championships, he realized that he was not meant to be a star athlete. Good thing for us, he soon realized his true destiny—music. Garth Brooks is one of the greatest country music stars to date.
Advertisements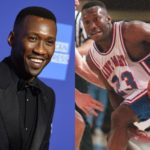 Advertisements
As you can imagine, Mahershala Ali spent some time participating in other activities before he realized his true calling. Ali was an amazing basketball player before he became an actor and rapper. But what you may have not known is that Ali played four years of collegiate basketball before he found his passion. He played for an NCAA Division 1 school, Sr. Mary's College of California. And yes, he did receive a scholarship for basketball.
Ali played four seasons of basketball during college and averaged 7 points a season as their guard. You can imagine how shocked his family was when they found out that he was no longer going to pursue the sport. Instead, he fell in love with theater. After he attended college for four years, he decided to attend a graduate program for acting in New York City. This led to the Ali we all know today. The Ali that is meant to be on the big screen.
Advertisements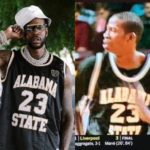 Advertisements
2 Chainz! You've heard his songs, you've seen him perform, but do you know what caused him to find his passion? 2 Chainz, or Tauheed Epps, is not an average-sized man. He is 6 foot 7 inches and was a beast on the court. The rapper played Division 1 basketball before he ever made his way to a real stage. He played for Alabama State on a basketball scholarship. In one particular season, he played 24 out of 29 games for his team.
During that season, he was able to score 14 points while also picking up seven rebounds in a short 10-minute time frame. What would cause such a talented athlete to stop playing the sport they love? 2 Chainz has spoken up about the inequalities that exist within the NCAA. He has also written a song about it, where he points out how the system requires so much from the athletes while giving them nothing in return.
Advertisements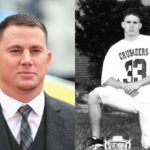 Advertisements
We all know that Channing Tatum is no stranger to the weight room. Just look at him! But does that mean that he grew up as an athlete? For Tatum, that's exactly what happened. Tatum is a natural athlete and is portrayed as such in the roles that he takes on. Before making his way to Hollywood, Tatum played football for Glenville State College in West Virginia, where he was awarded a scholarship. Although, this didn't last long.
Tatum stated that while he was at the University, he fell out of love with football. He continued to play, but only to maintain his scholarship so he could still attend school. Shortly after, he dropped out. He wanted to push himself and explore other parts of performing, and that meant trying out exotic dancing. We've all seen Magic Mike, so we know how talented Tatum must have been before he became a household name.
Advertisements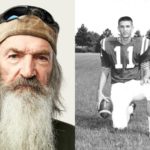 Advertisements
If your dad never made you sit on the couch and watch Duck Dynasty with him, you missed out. This show was a classic and basically every dad had some sort of obsession with it. Before Phil Robertson became the reality TV dad that every father watched, he played football. This comes as no surprise knowing the kind of person he is on the show. He is tough, and he wants to be the best at what he does.
Robertson played football for Louisiana Tech as their starting quarterback in 1966 and 1967. Even though the team as a whole wasn't too spectacular, Robertson was one of the best. While on the team, he accumulated 2,237 yards and was known for his precise throw and his strong arm. But he only spent two seasons playing football. Not only is Robertson known for his duck hunting skills, but he is also a multimillionaire and a staple in the reality TV world.
Advertisements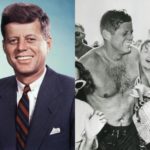 Advertisements
Did you know that Presidents had a life before they served in their positions of power? We know it's hard to believe, but it's true! Just take John F. Kennedy, for example. He wasn't always known for his political prowess. Before Kennedy served as the 35th President of the United States, he was a member of the swim team at Cambridge University. Even though he was known for his charisma and charm, he didn't exactly have the body of a swimmer.
While he was in college, he was popular. Kennedy made friends with everybody and was quite a smooth talker. But he still hated his picture being taken. Someone would have to drag him out of the locker room whenever there was a photographer there to photograph the team together. It's hard to imagine why he wouldn't want to be the center of attention knowing the kind of personality that he passed while in college.
Advertisements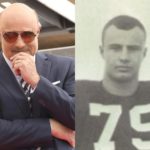 Advertisements
While everyone may not love the TV doctor, you can't deny that he has made a name for himself. Before spending his time trying to "fix" people on television, he was a part of his college's football team at the University of Tulsa, in Oklahoma. Dr. Phil, or Phil McGraw, played as the team's middle linebacker. He was especially fond of this college due to the fact that his father had previously attended and also played football.
Even though McGraw didn't see much success while he played football, he has said that he has nothing but fond memories of the sport. During one game, his team took a pretty big loss against the University of Houston, in Texas. They lost against them with a score of 100-6. If you know anything about football, you know that's a pretty big difference and a pretty big loss. Dr. Phil still likes to watch his alma mater's football games.
Advertisements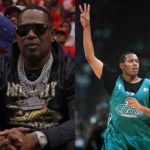 Advertisements
Not only is Master P a successful rapper, but he has also found himself as the CEO of his own record studio, No Limit Records. But before Percy Robert Miller found himself performing in front of an audience, he was an athlete. While playing basketball in college, he had dreamed of playing for the NBA. He attended the University of Houston and was a force to be reckoned with. Just like many other athletes who have had to end their careers, so did Master P.
After suffering from a severe knee injury, he decided to end his basketball career. This wasn't an easy decision for the rapper, but he know he would no longer be able to play to the best of his ability. Even though he ended his basketball career, he has still found himself enjoying some time on the court. Of course, it's just for fun. As of today, his success has resulted in his net worth being over $200 million.
Advertisements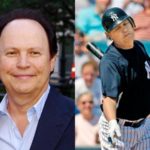 Advertisements
Can you believe that this former host of Saturday Night Live was once a prime baseball prospect? He was accepted to Marshall University with a baseball scholarship. But Crystal never got the chance to actually play for the team. He ended up leaving Marshall University after only attending the school for his freshman year. Even though he never had the opportunity to play collegiate baseball, he never stopped loving the sport.
In fact, he even got the opportunity to play for the New York Yankees once. This was only for their spring training game, but it still is a pretty big accomplishment. Baseball fans dream of getting opportunities like this one, and Crystal was one of the lucky ones. After trying and failing at becoming an athlete, he decided that Hollywood would be his next step. He has been very successful here and has starred in many films and TV shows throughout his career.
Advertisements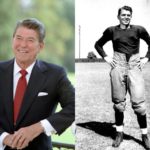 Advertisements
Before becoming the 40th President of the United States, Reagan had a strong connection to sports, playing football at Eureka College and working as a Chicago Cubs announcer in Iowa. Reagan's interest in sports led him to pursue a career in acting. Reagan traveled to California with the Cubs as an announcer and ended up screen testing for a film, which led to a significant contract with a movie studio. All that football experience came in handy later in Reagan's career, when he played George "The Gipper" Gipp in Knute Rockne, All American. He was given the nickname "All American," which stuck with him in Hollywood, the California governor's office, and the White House.
Ronald Reagan did a screen test for the Warner Brothers film studio in 1937, while in Southern California covering the Chicago Cubs' spring training season. The studio signed him to a contract, and that same year he made his film debut as a radio news reporter in Love is on the Air. He appeared in over 50 films over the next three decades.
Advertisements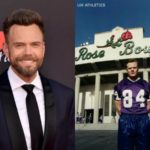 Advertisements
McHale, a lifelong football fan, had spent two years as a member of the Washington Huskies football team. The multi-talented artist currently lives in Los Angeles with his wife and two sons. Joel McHale is a comedian, actor, producer, host, and writer from the United States. He is a well-known comedian in the contemporary entertainment scene, having been born in Rome to American parents and raised in Seattle, Washington.
McHale is best known for hosting E!'s Soup and for his role as Jeff Winger in the comedy sitcom Community. He has appeared in a number of popular films, including Spy Kids: All the Time in the World, Spider-Man 2, and The Big Year. He has also worked as a comedian with Unexpected Productions' improv comedy group. In 2014, he hosted the annual White House Correspondents' Association Dinner in Washington, D.C. He has also hosted numerous award functions and events to date.
Advertisements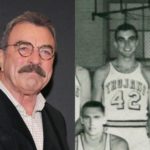 Advertisements
Selleck, a Detroit native who moved to California with his family when he was four, was a standout athlete before becoming famous as an actor. Selleck forewent a prep baseball career to play college basketball at the University of Southern California. Despite his time on the West Coast, he remained devoted to his hometown team and avidly followed the Tigers. Tom Selleck is an actor best known for his portrayal of private investigator Thomas Magnum in the television series Magnum, P.I.
With his serious looks, stern demeanor, and trademark mustache, he makes an excellent choice for cops and investigators roles, which he has frequently been offered. In order to maintain his image, he played Police Chief Jesse Stone in a series of television movies based on Robert B. Parker novels. The talented actor had been in show business for a long time before he was noticed. Before Magnum, P.I. happened and made him a household name, he had appeared in a number of minor roles in films and television productions.
Advertisements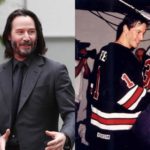 Advertisements
Keanu Reeves had traveled with his mother to Sydney, New York, and Toronto before deciding to relocate to Los Angeles to pursue an acting career at the age of 15. While living in Toronto, the youngster discovered street hockey as a fun activity to do when he wasn't in school. He also began playing ice hockey, spending the majority of his time between the pipes as a goalie. Reeves was so good at hockey that he continued to play goalie while attending De La Salle College in Toronto, a high school with a long hockey tradition dating back to the 1950s.
Reeves' ability to block shots and prevent opponents from scoring earned him the nickname "The Wall," and he was also named team MVP at De La Salle. Reeves has produced numerous blockbuster hits, including The Matrix, The Matrix Reloaded, and The Devil's Advocate. In 2013, Reeves made his directorial debut with the film Man of Tai Chi.
Advertisements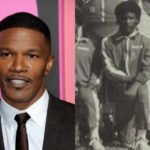 Advertisements
Jamie Foxx is the stage name of Eric Marlon Bishop. He is easily recognized now, but Foxx had no idea he would grow up to be a Hollywood star. He was preoccupied with other things, and becoming an award-winning actor was the furthest thing from his mind. His true ambition was to play professional football. Foxx joined the Dallas Cowboys after playing on his high school team. He was the first player in his high school's history to pass for more than 1,000 yards in a single season.
He was also a basketball player before becoming famous. Jamie Foxx is a multifaceted entertainer who works as an actor, comedian, musician, producer, and radio host. He started out as a stand-up comedian before branching out into acting. Because of his sporting background, he was cast as a football player in the film Any Given Sunday. More film roles followed, and his acting career peaked with his performance in the biopic Ray, for which he received an Academy Award and a BAFTA Award.
Advertisements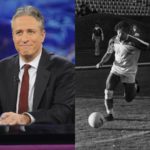 Advertisements
From an early age, the young boy, born Jonathan Stuart Leibowitz, was a mischief maker and class clown. In school, he was known for his ability to make others laugh, so he decided to pursue his passion as a career. He began performing regularly at the Comedy Cellar under the stage name Jon Stewart. He worked hard to improve his comedic style and was soon hired as a writer for the television show Caroline's Comedy Hour.
He also began hosting shows and, within a few years, created his own show, The Jon Stewart Show, which was broadcast on MTV. Over the years, he has transitioned to directing and producing, launching his own production company, Busboy Productions. Jon Stewart is a funny man who wears many hats. Stewart is one of today's most popular comedians, thanks to his witty and sarcastic style of hosting talk shows and a keen sense of humor that never fails to make his fans laugh. He began his career as a stand-up comedian before transitioning to television as a comedy show host. His success on television prompted him to try his hand at film, and he went on to appear in several films.
Advertisements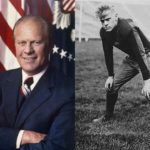 Advertisements
Gerald Ford was born in Omaha, Nebraska, in 1913, and raised in Grand Rapids, Michigan. He played quarterback for the University of Michigan before moving on to Yale, where he worked as an assistant coach while studying law. During WWII, he rose to the rank of lieutenant commander in the Navy. After the war, he returned to Grand Rapids and began practicing law before entering Republican politics. Ford implemented his policies during his first year in office, despite opposition from a Democratic-dominated Congress.
His first objective was to reduce inflation. Then, when recession became the nation's most serious domestic problem, he shifted to stimulus measures. However, still concerned about inflation, Ford vetoed a number of non-military appropriations bills that would have increased the already large budgetary deficit. He vetoed 39 bills during his first 14 months as President. His vetoes were usually overruled.
Advertisements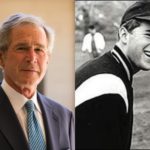 Advertisements
Baseball was George W. Bush's first love. After returning from WWII service, Bush played first base for Yale University teams that won the College World Series twice. Despite being a mediocre batter, Bush was the team's best fielder in 1948, with a .992 fielding percentage. Historian Curt Smith, who worked for the 41st president, believes he was the best all-around athlete to ever occupy the Oval Office. George W. Bush is the United States' 43rd President.
He took office on January 20, 2001, was reelected on November 2, 2004, and was sworn in again on January 20, 2005. Prior to taking office, President Bush was the 46th Governor of Texas, where he earned a reputation for bipartisanship and as a compassionate conservative who shaped public policy based on the principles of limited government, personal responsibility, strong families, and local control.
Advertisements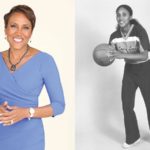 Advertisements
Roberts spent her childhood cultivating athletic and academic success, graduating as salutatorian of her high school. Roberts used her unique combination of athletic talent and journalistic skill to become a sports reporter and anchor for a local TV station in Mississippi shortly after graduating from college. As her popularity and experience grew, she moved every year or two to a larger city in the South, from Hattiesburg to Biloxi to Nashville and then Atlanta.
At the age of 29, Roberts was hired by ESPN to host Sportscenter, the network's flagship news program. Around the same time, she started appearing as a guest reporter on Good Morning America, a show broadcast by ABC, ESPN's sister network. After years of contributing to both ESPN and Good Morning America, ABC hired Roberts as a full-time co-anchor in 2005. When Diane Sawyer, then an anchor on Good Morning America, was named anchor of ABC World News, the network's evening news program, Roberts and George Stephanopoulos co-anchored.
Advertisements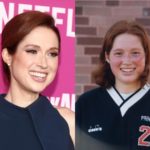 Advertisements
Ellie Kemper is best known for her acting abilities these days, but she was also an athlete as a student. She was a standout in field hockey. During high school, Kemper led an undefeated field hockey team as a member of John Burroughs' class of 1998. Her field hockey team at Princeton University was successful enough to reach the national championship during her freshman year. Ellie Kemper is an American actress best known for her roles in the TV comedy The Office and the comedy film Bridesmaids.
Her most recent appearance in the American TV comedy series Unbreakable Kimmy Schmidt, in which she plays the lead character, has earned her a lot of attention and praise. Kemper began her film career in 2009 with the comedy film Mystery Team, in which she played a supporting role. The Office was her first significant television role. She played a sweet and quirky receptionist in the supporting role, which earned her a lot of fans. She worked on the show until it ended in 2013. She is a writer who frequently contributes to The Huffington Post.
Advertisements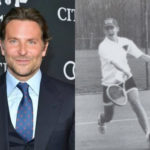 Advertisements
Cooper is passionate about sports in addition to cooking, acting, and English. Cooper turned his hobbies into something more serious during his time in college and university. Cooper competed in sports throughout college as an athlete. He was also a member of the Men's Heavyweight Crew team at Georgetown University, where he was studying English. While attending Germantown Academy, he worked at the Philadelphia Daily News. He claims he was neither "the smartest person" nor "the coolest kid" in school and "really didn't have anything going on!" Cooper attended Villanova University for one year after graduating from high school in 1993 before transferring to Georgetown University.
He has appeared in some of the most successful films of the new millennium. Bradley Cooper was interested in journalism in high school and even worked for one of the evening papers in his hometown of Philadelphia. However, by the time he entered university, he had developed a preference for the stage. When he realized he had a natural talent for acting, he decided to pursue acting training and has never looked back since. Cooper has established himself as a notable actor in films, television shows, and on the stage.
Advertisements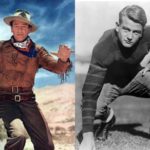 Advertisements
John Wayne began assisting his father at his drugstore when he was twelve years old. He also supported himself by working odd jobs such as delivery boy and truck driver's helper. He originally intended to attend the Naval Academy and become a naval officer, but things did not go as planned. Fortunately, he was a star football player on the Glendale High School team, and he was accepted on a football scholarship to the University of Southern California.
However, an accident cut short his playing career and scholarship. Wayne's first big break came in 1929 when he was cast as the lead in a major Fox production, The Big Trail, thanks to John Ford's intervention. Wayne appeared in over 75 films between 1939 and 1976, when his final Western, The Shootist, was released. In the vast majority of these films, he was a man of action, whether in the American West or in twentieth-century American wars.
Advertisements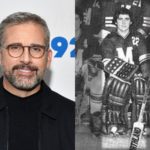 Advertisements
It may come as a surprise that the actor who played Michael Scott, the workplace goofball in the TV series The Office, once fantasized about life on an ice rink. Steve Carell grew up playing hockey in Boston, but when it came time to choose a college, he chose a Division II school where he could get more playing time as a goalie than a more competitive Division I school. Carell has stated that he chose to play hockey for the love of the game rather than as a means to an end.
His first film was Curly Sue, and he went on to appear in TV shows and films such as The Dana Carvey Show, Over the Top, and Suits. He eventually became a correspondent on Comedy Central's The Daily Show. It provided him with ample opportunity to hone his comedic skills and, more importantly, an opportunity to make it big on the big screen. The hilarious film Bruce Almighty was a huge success, earning him widespread recognition and better job offers. He went on to star in films such as Anchorman, The 40-Year-Old Virgin, Little Miss Sunshine, and Get Smart.
Advertisements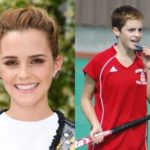 Advertisements
Emma Watson, like her Harry Potter character, Hermione Granger, is unlimited in her abilities. Watson, who grew up playing hockey for Rover Oxford, ended up joining a field hockey team while attending Brown University in 2009. She had no idea how her life would change forever when she decided to read the Harry Potter series. She had previously led a very humble life and was entirely by chance chosen for this role. This star student in her school was brilliant at academics, and she was interested in sports and theater productions.
Her teachers suggested she try out for the first installment of the best-selling series after she had appeared in a couple of school plays. A few takes and a few lines later, her life had changed entirely as she became one of the most recognized and bankable Hollywood stars, with a net worth of more than $10 million. Aside from the Harry Potter franchise, she has appeared in The Bling Ring, as well as film adaptations of The Perks of Being a Wallflower and Noah.
Advertisements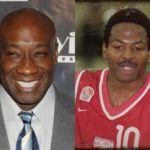 Advertisements
Michael Clarke Duncan grew up with an initial interest in sports, particularly football, which led him to intend to dive deeper into this branch of sports during his senior year of high school. His mother, who did not approve of the idea, encouraged him to become an actor instead, but he never seriously considered it at the time. Duncan ended up having to drop his communications studies at Mississippi's Alcorn State University to support his family after his mother became ill. Michael Clarke Duncan was an American actor best remembered for his role in The Green Mile.
His is the story of a simple boy from a humble background who eventually made it big in the glittery world of Hollywood. He had a humble beginning, working as a digger for a gas station company. Before realizing his true calling, he worked as a security guard for a security firm that provided services to various Hollywood actors. He pursued his dream of becoming an actor at his mother's insistence. He was frequently cast in films that featured action and aggression due to his large physique. When he became a vegetarian and a staunch supporter of PETA, he caused quite a stir.
Advertisements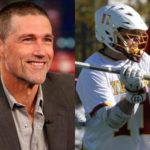 Advertisements
Matthew Fox grew up on the family ranch, which his father ran. He attended a one-room schoolhouse where his mother taught until the fifth grade. Another public school he attended was primarily made up of Native American students. Fox was an athlete at Wind River High School, participating in football, basketball, and track. Fox considered becoming a farmer, but his father advised him to move east. Matthew Fox is an American television and film actor best known for his role as Charlie Salinger in the teen and family drama series Party of Five. The six-season series won the Golden Globe Award for Best Television Series – Drama.
His other notable role was in the television series Lost, for which he received widespread praise and acclaim. In the series, his portrayal of Jack Shephard earned him numerous awards for best actor, as well as nominations for the Golden Globe and Emmy Awards. After Lost, he declared that he would no longer work in television and would instead concentrate on his film career. Among his film credits are We Are Marshall, Vantage Point, Alex Cross, and Emperor.
Advertisements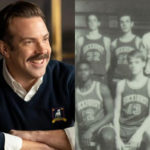 Advertisements
Sports are a recurring theme for the Shawnee Mission West alum. Jason Sudeikis' performance as a point guard on Campbell's high school team earned him a basketball scholarship to Fort Scott Community College. Sudeikis' involvement in improv comedy and the college theater department took off before his college career could really take shape. He eventually left Fort Scott to pursue a career in show business. Sudeikis began his career as a comedian in Kansas City, where he wowed audiences and quickly advanced to perform for some of the most well-known comedy groups of the time.
He had trained at one of the most well-known comedy training schools in the United States, which proved to be extremely beneficial to his career as a comic. Sudeikis has since appeared in a Saturday Night Live skit with LeBron James, participated in the NBA All-Star Celebrity Games, and co-hosted the professional wrestling show WWE Raw. Jason Sudeikis is an actor, comedian, producer, and screenwriter. He's appeared in films like Horrible Bosses, We're the Millers and Colossal. He has also worked as a voice actor, appearing in films such as Epic and The Angry Birds Movie.
Advertisements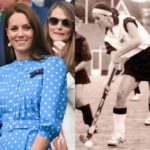 Advertisements
Kate Middleton was born to an upper-middle-class family in 1982. Middleton learned the importance of staying healthy and active at a young age, and she and her sister and brother participated in many family sports together. She met Prince William at St. Andrews University, and the two quickly discovered that they had more in common than one might expect. As housemates sharing a cottage in the Scottish town, Kate and the Prince fell in love and embarked on a romance that sparked worldwide media interest.
A gentleman's agreement between newspaper editors and the royal household shielded the duo from tabloid scrutiny while at St Andrew's. The slender brunette, who excelled in both her high school and university exams, would have been well aware that the privacy bubble would burst as soon as they graduated. After finishing university, the Prince and his sweetheart relocated to London, where they encountered new challenges.
Advertisements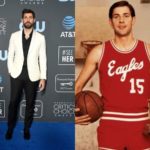 Advertisements
John Krasinski met future The Office castmate B.J. Novak (he played Ryan Howard in the series) when they were kids. They went to school and played little league baseball together, and Krasinski later appeared in one of Novak's plays. He also ran cross-country and played basketball at Newton South High School. Krasinski attended Brown University after high school, where he majored in playwriting. During this time, he also worked as an intern on Late Night with Conan O'Brien and was a member of the sketch comedy group Out of Bounds.
He has appeared in a number of films, including Away We Go, License to Wed, and Something Borrowed, but he is best known for his role as Jim Halpert in the popular American sitcom The Office. He began laying the groundwork for a career in the entertainment industry by attending the National Theater Institute and The Royal Shakespeare Company, which helped him land a few commercials and off-Broadway plays in New York.
Advertisements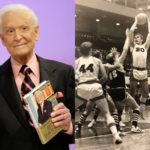 Advertisements
Barker attended Springfield High School and then went on to complete his higher education studies. He was accepted on a sports scholarship to Drury University. However, Barker's scholarship was put on hold when he joined the Navy to serve in World War II. During the war, he was a naval fighter pilot. After the military, he decided to pursue a career in broadcasting after graduation and relocated to California in search of more opportunities.
He soon had his own radio show, The Bob Barker Show, which aired for six years. He later became the host of NBC's Truth or Consequences, which he did for 18 years. Although Barker is well known for hosting Truth or Consequences, he is better known for hosting The Price Is Right. The show became popular because viewers liked the show's friendly and sweet-talking host. For 35 years, he hosted the game show and won 16 Emmys, including the Lifetime Achievement Award for Daytime Television.
Advertisements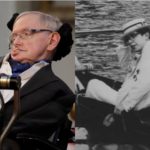 Advertisements
Hawking didn't have a large or athletic build before being diagnosed with a physically disabling illness. Rowing teams, on the other hand, chose smaller men like Hawking to be coxswains, a position that does not row but rather controls steering and stroke rate. Rowing was so important and competitive at Oxford that Hawking's role on the team earned him a lot of fans. One fellow boater remembered Hawking as "the adventurous type" back then. Despite his father's encouragement, he attended University College, Oxford, and studied physics.
Hawking went on to Cambridge to study cosmology or the study of the entire universe. Hawking was diagnosed with motor neuron disease, also known as Lou Gehrig's disease or amyotrophic lateral sclerosis, in early 1963, just shy of his 21st birthday. He was only expected to live for two years after being diagnosed. Completing his doctorate seemed unlikely, but Hawking defied expectations. He received his Ph.D. in 1966 and has gone on to forge new paths in the study of the universe in the decades since.
Advertisements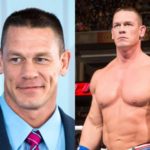 Advertisements
It's not surprising that legendary wrestler John Cena has become one of the world's biggest action movie stars, but he's also established himself as an actor with stellar comedic chops and a charmingly goofy on-screen persona. According to The New York Times, Cena was homeless prior to his success as a wrestler, a career that began when he joined Ultimate Pro Wrestling, but exploded after he made his WWE debut in 2000.
Despite his successful acting career, which includes a starring role in the HBO Max series Peacemaker, Cena has remained active in wrestling and has yet to retire from the WWE. Cena began his acting career in WWE-produced films such as The Marine, 12 Rounds, and Legendary, but he was far from a household name at the time. Surprisingly, his breakthrough role was in the comedy Trainwreck, which was followed by a similar comedy known as Sisters and a cameo in Daddy's Home. He returned to his action roots with The Wall, but found greater success as an overprotective father in Blockers and an overwhelmed firefighter in Playing with Fire. The Fast and Furious star is also a popular Wipeout co-host.
Advertisements