Celeb's Kids That Look Exactly Like Their Parents
1

Lisa Bonet And Zoë Kravitz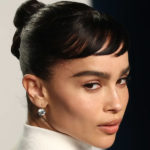 Advertisements
Zoë Kravitz is an American actress and singer. She is the daughter of actress Lisa Bonet and Grammy-winning rock star Lenny Kravitz. She's also the granddaughter of actress Roxie Roker, best known for her role as Helen Willis on the hit sitcom The Jeffersons, and Sy Kravitz, a former producer at NBC. She's also the third cousin of TODAY weatherman Al Roker.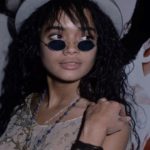 Zoë was born on December 1, 1988, in Los Angeles, California. During this time, her mother was starring on hit TV shows such as The Cosby Show and A Different World.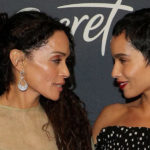 There's no denying that these two look alike. I mean, they could pass for sisters more so than mother and daughter. In fact, Zoë mentions it quite a bit on Instagram when she posts throwback photos of her and her mom during younger days.
Advertisements
2

Eugene Levy And Dan Levy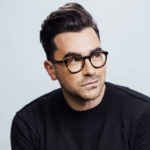 Advertisements
Best known for his role as David Rose on the CBC sitcom Schitt's Creek, Dan Levy was born on August 9, 1983. He is a Canadian actor, writer, director and producer, and is the son of award-winning actor Eugene Levy.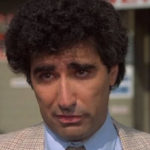 A little more than a month after Dan was born, Eugene earned his first-ever Emmy nomination and award. It was for SCTV, a Canadian television sketch comedy show. During this same year, he also appeared in the comedy National Lampoon's Vacation as a car salesman who swindles Clark Griswold (played by Chevy Chase) into buying a station wagon.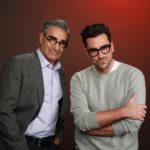 It seems that not only did Dan inherit his dad's acting chops, but he's also got his dad's signature eyebrows. The two even share a bit of the same fashion sense, particularly when it comes to those thick-framed glasses the two love to sport.
Advertisements
3

Tom Hanks And Colin Hanks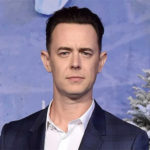 Advertisements
The eldest of Tom Hanks' children, Colin Hanks, was born on November 24, 1977, in Sacramento, California. Like his father, Colin also pursued acting. He has starred in such films as Orange County (2002) and King Kong (2005), and on television shows such as Roswell (1999) and The Good Guys (2010). In addition to acting, Colin is also a director and producer.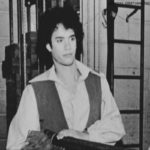 Tom Hanks was pretty much unknown when his son was born. He moved to New York City in the late 1970s and would eventually land a small part in a horror film in 1980 as well as an appearance on the TV series The Love Boat. It was that same year that he gained notoriety for his comedic skills on the television series Bosom Buddies.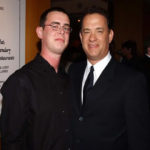 As for how much the two look alike, Colin revealed on Instagram that he's lost track of how often fans tell him how much he and his dad resemble each other. The actor wrote "Yeah, yeah, yeah, I know. I look just like him" just before he shared a series of screenshots of comments from fans saying that he looks just like his father.
Advertisements
4

Meryl Streep And Mamie Gummer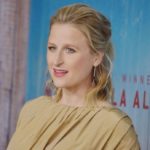 Advertisements
Born on August 3, 1983 in New York City, Mamie Gummer is the eldest daughter of Meryl Streep. Like her mother, Mamie also became an actress, starring in films such as The Ward (2010), Side Effects (2013) and Ricki and the Flash (2015).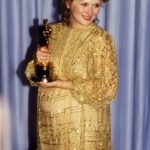 So, what was Meryl doing in 1983? Well, according to an article published by the Sun Sentinel, she "was already on an Oscars roll." She was nominated for the lead actress category and took home her second Academy Award that year for her performance in the 1982 film Sophie's Choice.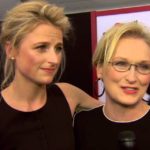 Not only did Mamie take after her mom when it comes to acting, but she looks an awful lot like her, too. This made it real easy to cast her as Streep's on-screen daughter not once but twice. The first time was in 1986, when 20-month-old Mamie played Streep's baby. The second time was in 2015, when Mamie played Streep's on-screen daughter in Ricki and the Flash.
Advertisements
5

Stephen Curry And Riley Curry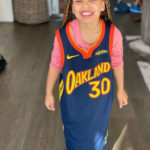 Advertisements
Riley Curry is the eldest child of Golden State Warriors guard Steph Curry. Born on July 19, 2012, she hasn't settled into a career just yet, but she did steal the show a few times at press conferences during the 2015 playoffs! As for her future plans, it looks like basketball is a no-go.
"My oldest, I asked her if she wanted to play basketball and it was a firm no," Curry told ESPN's Rachel Nichols. "I asked her why and she said she doesn't want to get hurt because she's seen me have so many injuries and coming home with the hand cast and the butt pad and sprained ankles and all that."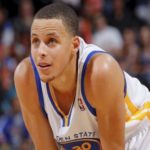 Steph had been playing for the Golden State Warriors for three years when Riley was born, but was recuperating from surgery on his right ankle during the summer of 2011. After repeated ankle sprains, he would appear in just 26 games the following season and would miss the final two preseason games ahead of the 2012-13 season.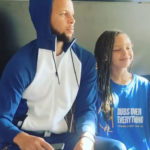 According to Entertainment Tonight, fans noticed the striking resemblance between Steph and Riley when the NBA star posted a childhood throwback pic on Instagram. Steph posted a pic of himself and his siblings to coincide with National Siblings Day, but fans were quick to notice the similarities between a young Steph and his daughter Riley.
Advertisements
6

Gwyneth Paltrow And Apple Martin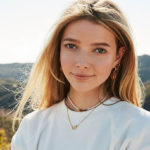 Advertisements
Born on May 14, 2004, Apple Martin is the eldest daughter of Gwyneth Paltrow and Coldplay frontman Chris Martin. Although she hasn't started her career yet, Paltrow told Elle that she's encouraged her daughter's attitude will change women's working dynamics in the future. "When I see my daughter with her friends, they are so empowered. They have—and I mean this word in the best possible way—they have a sense of entitlement that's beautiful. It's not spoiled."
"It's like, 'No, we are here for what the boys are gonna get, too.' I find it very uplifting and heartening that we all seem to be going in this direction together," she added.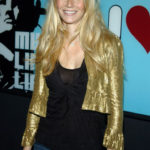 The year Apple was born, her mother was exhibiting a bit of empowerment herself in the film Sky Captain and the World of Tomorrow, in which she plays an investigative reporter who teams up with a pilot to discover why so many famous scientists are being reported missing.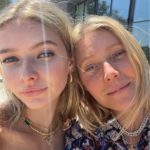 If they ever do a remake of this movie, there's no doubt in my mind that they should cast Apple in that role (if that's the direction she chooses to go in her career). That's because the youngster is the spitting image of her mom. When Paltrow posted a pic of the two on Instagram, fans commented how much they resemble each other. One fan wrote: "Beautiful Twins." Another wrote: "Spitting images of each other."
Advertisements
7

Demi Moore And Rumer Willis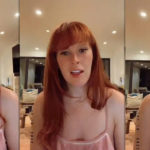 Advertisements
Born on August 16, 1988, Rumer Willis is the daughter of actors Demi Moore and Bruce Willis. Like her parents, she is no stranger to the big screen. In fact, she has appeared in movies with both her parents since she was a child. Starring alongside her mother, she made her film debut in the 1995 movie Now and Then.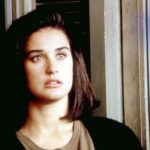 The same year Rumer was born, Demi was starring in the film The Seventh Sign, a suspense thriller in which she must stop the seventh sign of the Apocalypse from coming to pass.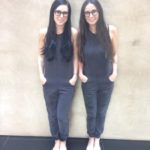 As for the close resemblance between the two, we're not the only ones who can see it. Even Rumer notices it herself. In 2015, she mentioned how much she looks like her mom in an Instagram post. "That moment when you realize you actually are becoming your mother #twinning #imnotmad," she wrote.
Advertisements
8

Cindy Crawford And Kaia Gerber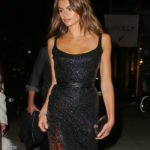 Advertisements
Kaia Gerber is an American supermodel. She is the daughter of supermodel Cindy Crawford and businessman and former model Rande Gerber. Kaia modeled for Versace at age 10 and landed her first fashion campaign and first Vogue cover in 2016. Additionally, she has deals with Omega, YSL Beauty, and Marc Jacobs Fragrances. Kaia was born on October 3, 2001.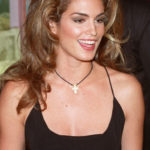 Not long after Kaia was born, her mother published a book titled About Face. It's a playful picture book that shows you how to use your face to say just about anything to your young loved ones.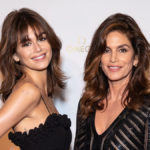 And, speaking of faces, Kaia could definitely be mistaken for Cindy's twin. A photo of Kaia wearing the same sweater and having the same pose as her mother's photo for the 1994 cover of Elle magazine shows how incredibly similar they truly are.
Advertisements
9

Will Smith And Willow Smith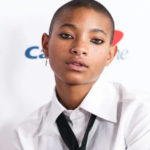 Advertisements
Willow Smith is the daughter of rapper-turned-actor Will Smith and actress Jada Pinkett Smith. She was born on October 31, 2000, and like her parents, is in the music and movie industries. Her acting career began in 2007 when she appeared alongside her dad in I Am Legend.
Her music career began in 2010 when she released her hit single "Whip My Hair." It peaked at No. 11 on the Billboard Hot 100. Willow is also a co-host of Facebook Watch's Red Table Talk.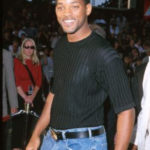 When Willow was born, her dad was starring in movies like Mission: Impossible II and The Legend of Bagger Vance and was gearing up for the 2001 biopic Ali, in which he portrayed famed boxer Muhammad Ali.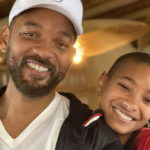 It's easy to see who Willow takes her looks after—although some people will argue that she looks like Jada. But that wasn't the case with a photo her mom posted on Instagram. The photo was about matching tattoos she, Willow, and Jada's mom got, but all fans could talk about was how much Willow looked like her dad.
Advertisements
10

Susan Sarandon And Eva Amurri Martino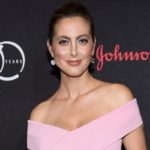 Advertisements
Born on March 15, 1985, in New York City, Eva Amurri Martino is an American film and television actress known for her roles in Dead Man Walking, Saved!, and The Life Before Her Eyes. She also had minor roles on TV shows such as How I Met Your Mother and Friends.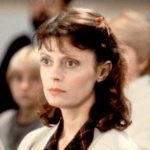 When Eva was born, her mother Susan was busy working on her own acting career, starring in the film Compromising Positions.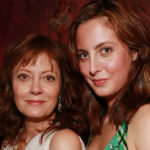 Speaking of Susan, she and daughter Eva look so much alike that Eva's second on-screen role was as a younger version of her mother. This was in the film Dead Man Walking.
Advertisements
11

Bette Midler And Sophie Von Haselberg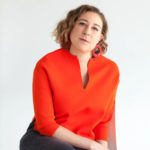 Advertisements
Like her mother, Sophie Von Haselberg is no stranger to show business. The actress, who was born on November 14, 1986, in Los Angeles, California, has appeared in several television shows and films, including American Crime Story, Irrational Man, FX's The Assassination of Gianni Versace: American Crime Story, House of Cards, and HBO's Bernie Madoff biopic The Wizard of Lies.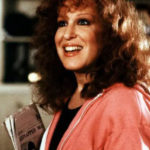 During the year Sophie was born, her mom was starring in movies like Down and Out in Beverly Hills and Ruthless People.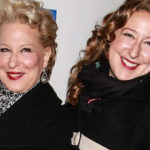 Not only does Sophie take after her mother in the acting department, she also takes after her mom in the looks department. In fact, people were shocked to see how much they look alike when Midler brought her daughter to the Tony Awards.
Advertisements
12

Ice Cube And O'Shea Jackson Jr.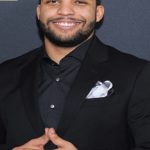 Advertisements
O'Shea Jackson Jr. was born on February 24, 1991, in Los Angeles, California. Like his father, he is also a rapper and actor. He goes by the stage name OMG. In addition to rapping and acting, O'Shea Jackson Jr. is also a director.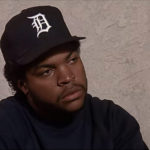 Ice Cube, who started out as a rapper before becoming an actor, was still making music at the time his son was born. Released in October 1991, his album titled Death Certificate debuted at No. 2 on the U.S. pop chart before going platinum. The album is regarded by many as some of Ice Cube's finest work.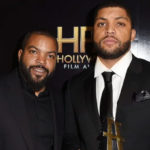 Needless to say that when you do such incredible work, chances are someone's going to want to make a movie about it, and that's exactly what happened. Prior to going out on his own, Ice Cube was in a rap group called N.W.A., and because he and his son look so much alike, O'Shea was tapped to portray his father in the 2015 biopic Straight Outta Compton, which tells the story of the controversial 1980s rap group.
Advertisements
13

John Ritter And Jason Ritter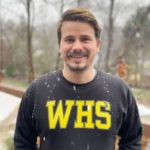 Advertisements
Jason Ritter was born on February 7, 1980, in Los Angeles, California. He is the son of the late TV actor John Ritter. Like his father, Jason is also an actor, having made appearances on shows such as Joan of Arcadia and Three's Company, the show his father starred on. Jason is the toddler seen in the show's opening credits.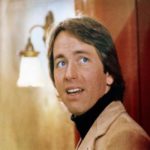 During the year Jason was born, John had already been on Three's Company for two years. He also starred in the 1980 film Hero at Large and the 1980 TV Special titled John Ritter: Being of Sound Mind and Body.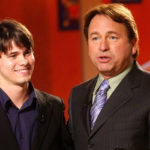 Jason looks so much like his dad that I immediately knew whose son he was the first time I saw him on Joan of Arcadia.
Advertisements
14

Elvis Presley And Lisa Marie Presley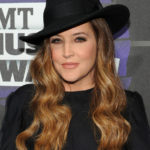 Advertisements
Born on February 1, 1968—exactly nine months after her parents' wedding—Lisa Marie Presley is the spitting image of her father, the King of Rock & Roll, the one and only Elvis Presley. She has had a career as a model and has grown as a respected music artist.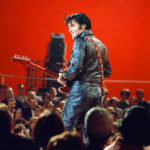 Elvis was at the height of his career during the mid to late 1950s, but by the time Lisa Marie came along, he was trying to relaunch his career. As such, he appeared on an hour-long broadcast called the '68 Comeback Special, which was, as Rolling Stone magazine put it, "one of the greatest performances of all time."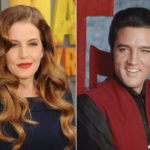 Lisa Marie resembles her dad so much that even former Japanese Prime Minister Junichiro Koizumi took notice. The Prime Minister was visiting Lisa Marie and President George W. Bush at Graceland in 2006 when he told her "You look like Elvis," to which she gave a response in Japanese.
"The visit here is an indication of how well-known Elvis was around the world. A lot of people are still singing Elvis Presley songs here in the states and there's a lot of people who love Elvis Presley in Japan, including the Prime Minister. This visit is also a way of reminding us about the close friendship between our peoples," President Bush said.
Advertisements
15

Reese Witherspoon And Ava Phillippe
Advertisements
Ava Phillippe is the 22-year-old daughter of actress Reese Witherspoon and actor Ryan Phillippe. Born on September 9, 1999, she is currently attending UC Berkeley. Ava has worked as a model and even became the face for her mother's clothing line, Draper James.
While she hasn't done any acting yet, Ava admitted to E! that she might follow in her parents' footsteps. "I'm not so sure on where I'm going yet. That's kind of what I'm trying to figure out in this stage of my life, what's the right fit for me and what's going to do the best for others within that context, and what can I be most impactful with," she said.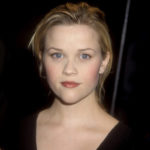 The same year Ava was born, her mother Reese was starring in the film Cruel Intentions (which also starred Reese's ex-husband Ryan) and earning rave reviews for her portrayal of Tracy Flick in the 1999 high school comedy Election.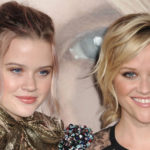 As for the close resemblance between the two, Reese told the Daily Mail that she "loves being mistaken" for Ava. "It makes me feel so young!" she said.
Advertisements
16

Kris Jenner And Kendall Jenner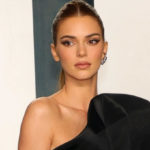 Advertisements
Model and reality TV star Kendall Jenner is best known for Keeping Up with the Kardashians, an E! series that followed the lives of the Kardashian-Jenner family. In 2014, Kendall modeled for Marc Jacobs' Fall 2014 show. Kendall was born on November 3, 1995, in Los Angeles, California.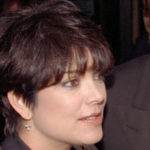 Prior to Keeping Up with the Kardashians, Kendall's mother Kris was primarily known as the wife of Robert Kardashian Sr., one of O. J. Simpson's defense lawyers during his trial. But by the time 1995 rolled around, Kris was married to Olympian Bruce Jenner and was expecting their first child together, Kendall.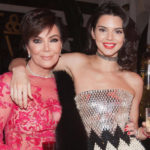 One could say that all the kids in the Kardashian-Jenner clan bear a resemblance to mom Kris, but it's undeniable that Kendall looks the most like the matriarch. In fact, when Kourtney Kardashian posted an old pic of her mom on Instagram once, fans were in an uproar over how much she and Kendall look alike. "Wow. Kendall gets her looks from Kris," one fan wrote. Another fan wrote: "I thought that was Kendall for a minute."
Advertisements
17

Martin Sheen And Emilio Estevez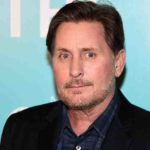 Advertisements
Emilio Estevez is an actor, writer, director, and producer. He was born on May 12, 1962 in New York City and is the eldest son of actor Martin Sheen.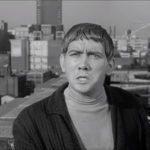 At the time Emilio was born, Martin Sheen was just breaking into show business. He had landed guest spots on CBS shows like The Defenders and Route 66. Just a few years later, he landed a featured role on the CBS daytime soap opera As the World Turns.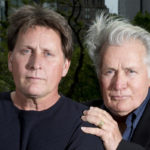 Not only did Emilio inherit his dad's acting chops, he is also the spitting image of him—as you can see from the images here.
Advertisements
18

Nicole Richie And Harlow Madden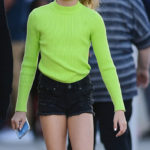 Advertisements
Harlow Madden is the daughter of television personality Nicole Richie and singer Joel Madden. She is also the granddaughter of music legend Lionel Richie. Harlow was born on January 11, 2008 and is currently in school. It's unclear right now if she will follow in either of her parents' (or grandfather's) footsteps.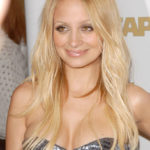 When Nicole got pregnant with Harlow, she decided to draw closer to her birth parents. In fact, she said that her pregnancy helped her bond with her biological mother. She also said that it helped bring her closer to her mother-in-law and her adopted father, Lionel Richie.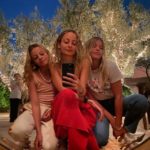 As for their looks, Nicole and Harlow are definitely A LOT alike. When the television personality posted a pic of her and Harlow on Instagram, fans chimed in, stating how much the two were alike, calling them "twins." Another referred to Harlow as Nicole's clone. And, in case you were wondering, that's Nicole in the middle and Harlow on the left! On the right is Sofia Richie, Nicole's sister.
Advertisements
19

Diana Ross And Tracee Ellis Ross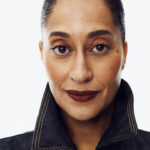 Advertisements
Born in Los Angeles on October 29, 1972, Tracee Ellis Ross is an American actress and director best known for her roles on the TV shows Girlfriends and Black-ish. Tracee is the daughter of singer Diana Ross and music executive Robert Ellis Silberstein.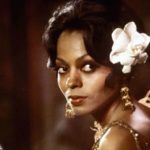 The year Tracee was born was the same year her mom, Diana, landed her very first movie role. The then-28-year-old singer played Billie Holiday in Lady Sings the Blues, alongside actor Billy Dee Williams.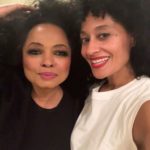 It's easy to see how much Diana and Tracee look alike. Even Tracee thinks so herself. According to HELLO! Magazine, the actress took notice of the similarity when she posted a photo on Instagram from her Harper's Bazaar photoshoot. "I love that I look like my mama in this pic floating on @schiaparelli haute couture for my @harpersbazaarus Home Issue cover story, on newsstands now," Tracee wrote.
Advertisements
20

Adam Sandler And Sadie Sandler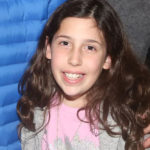 Advertisements
Born in Los Angeles on May 6, 2006, Sadie Sandler is an actress known for her roles in Bedtime Stories (2008), Hotel Transylvania (2012), and Pixels (2015), among others.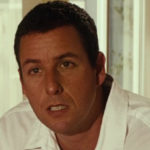 Sadie's father, actor Adam Sandler, was starring in the American dramedy film Click when she was born. This was his first time being a father, and he admitted to Access that he was a bit scared. "When my kid was born, I was so nervous, I didn't know what I felt," he said.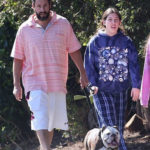 According to many folks, Sadie is Adam's twin. "The tike's facial features and dark brown hair were right on par with Adam," the Daily Mail wrote in an article talking about the family being spotted leaving FrontRunners in Brentwood, California.
Advertisements
21

Lauryn Hill And Selah Marley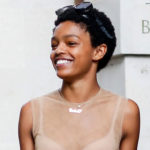 Advertisements
Born on November 12, 1998, Selah Marley is the daughter of renowned singer-songwriter Lauryn Hill and Jamaican producer, actor and former football player Rohan Marley. She is also the granddaughter of legendary reggae artist Bob Marley.
It shouldn't be too hard to see that music is in Selah's blood. As such, she released her debut EP, Star Power, in 2021. She also has modeled for big brands such as Yeezy, Ivy Park, and Chanel.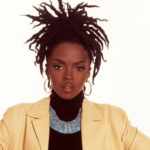 The year Selah was born, her mother, Lauryn, dropped her debut solo album titled The Miseducation of Lauryn Hill. It won five Grammys, earned a four-star review in Rolling Stone, and sold millions of copies.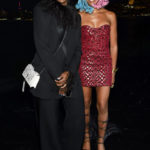 Not only does Selah take after her mother when it comes to singing, she is also the spitting image of her. "She's basically her mom's clone," News24, South Africa's trusted premium news source, wrote on its website.
Advertisements
22

Clint Eastwood And Scott Eastwood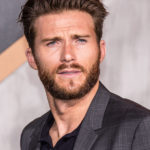 Advertisements
Scott Eastwood is an actor best known for his roles in movies like Suicide Squad and The Fate of the Furious. Born on March 21, 1986, he is the son of Hollywood legend Clint Eastwood.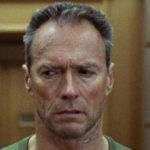 When Scott was born, his father was producing, directing and starring in the movie Heartbreak Ridge. According to an article published by movie critic Roger Ebert, Clint played Tom Highway, "a hard-drinking loser who has sacrificed everything—wife, family, friends, reputation—on the altar of the Marine Corps."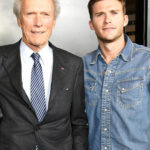 Not only did Scott follow in his father's footsteps, he also looks like him. In fact, Country Living magazine wrote an article showcasing all the times the two almost looked like identical twins. "We compared some vintage photos of a baby-faced Clint to current pictures of Scott, and the resemblance is pretty uncanny," the magazine wrote.
Advertisements
23

Gordon Ramsay And Jack Ramsay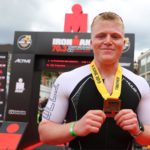 Advertisements
Born on January 1, 2000, Jack Ramsay is the son of British chef, restaurateur and television personality Gordon Ramsay. He attended Dulwich College and Exeter University, and most recently joined the Royal Marines, an amphibious light infantry and one part of the Royal Navy.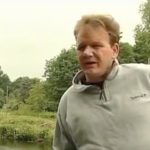 Just a few weeks after Jack was born, Gordon was filming Beyond Boiling Point, a reality show in which he made it his goal to receive his third Michelin Star, which is awarded for outstanding cooking.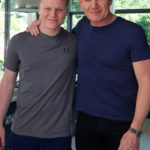 Although Jack didn't take after his father when it comes to cooking, he certainly took after him in the looks department. And even though Jack has a twin sister named Holly, it's Gordon and Jack who are the real twins. A 2020 article published by HELLO! Magazine said that Gordon took to Instagram to show how much he, Jack and his youngest son, Oscar, look alike.
"Totally mini versions of you," one fan wrote. "Gordon is a clone machine! Adorable," added another fan.
Advertisements
24

David Beckham And Brooklyn Beckham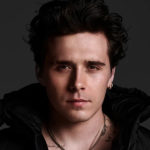 Advertisements
Born on March 4, 1999, in London, England, Brooklyn Beckham is a professional photographer and model. He has been featured in many editorials and has graced the covers of Dazed, Miss Vogue and Rollacoaster magazines.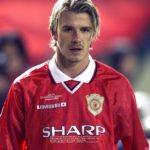 The year Brooklyn was born was a crucial turning point in his father's career. The astonishing goal David scored from the halfway line against Wimbledon played a key role in Manchester United's historic treble. "I couldn't have hit it any better," David told GQ in 2016. "I remember it started so far out to the left and came back in. It sort of bent 'round. There was nothing lucky about it. I'd hit that shot for goals a bunch of times as a youth, but it's still probably the biggest of my career."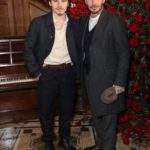 Although Brooklyn didn't follow in his father's footsteps, he certainly took after his dad in other ways. He is the spitting image of his father, right down to the tattoos.
Advertisements
25

Candace Cameron Bure And Natasha Bure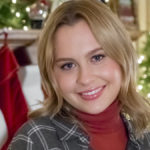 Advertisements
Born August 15, 1998 in Los Angeles, Natasha Bure is an actress known for her roles in Faith, Hope & Love (2019), The Farmer and the Belle: Saving Santaland (2020), and Home Sweet Home (2020). She has also appeared in television movies, such as Hallmark Channel's Switched for Christmas.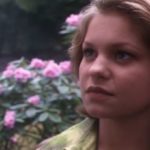 Prior to giving birth to Natasha, Candace stepped away from acting and moved to Montréal, where she resided with her husband, Russian ice hockey player Val Bure. According to E! Online, she put her career on hold to care for her children full time.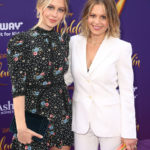 Just a few years ago, Candace took to Instagram to share pictures of Natasha on her birthday, and fans couldn't help but notice the resemblance between the two. In fact, some of them commented that the mother-daughter duo even looked the same age. But it isn't just fans who think the two look alike. Hallmark Movies & Mysteries recently tapped Natasha to play the teen version of her mom in the film Aurora Teagarden Mysteries: Haunted by Murder.
Advertisements
26

Eddie Murphy And Zola Murphy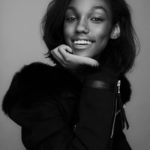 Advertisements
Born in Los Angeles on December 24, 1999, Zola Murphy is the fourth child of Eddie Murphy and Nicole Mitchell. She is a model and an actress, appearing alongside her mother and sisters, Bria and Shayne, on Hollywood Exes in 2014. Aside from that, Zola hasn't done much because her father has a rule for his children: they are not allowed to work in the entertainment industry until they turn 18. He did, however, make an exception for his daughter Bella, who appeared in Coming 2 America when she was 17.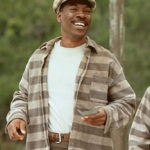 Eddie Murphy was just a teen himself when he began doing stand-up comedy in New York City. The year Zola was born, he was starring in the movie Life, along with actor Martin Lawrence.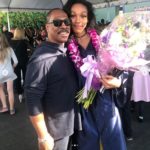 Of all of Eddie's children (he has 10 of them), Zola, in my opinion, looks the most like him. She favors her uncle Charlie Murphy, too.
Advertisements
27

Stephen Baldwin And Hailey Baldwin Bieber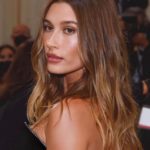 Advertisements
Born on November 22, 1996, in Tucson, Arizona, Hailey Baldwin Bieber is a model and the daughter of actor Stephen Baldwin. She is also the niece of actors Alec and William Baldwin, and the wife of music superstar Justin Bieber. Hailey began modeling in 2014. She has been featured in many high-profile modeling campaigns and has made several runway appearances. Like her dad, Hailey has also done a bit of acting, appearing in both movies and television shows.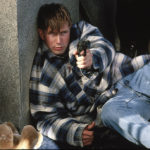 The same year Hailey was born, her dad starred in the movie Fled alongside actor Laurence Fishburne, and in the movie Bio-Dome, which also starred Pauly Shore.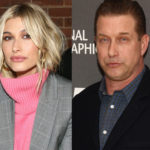 Many people think Hailey looks a lot like her mother, but it's quite obvious that she has a lot of her father's looks, too. In fact, the two have the same eyes, nose, and mouth.
Advertisements
28

Chrissy Teigen And Luna Stephens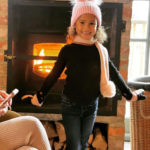 Advertisements
Luna Stephens is the oldest child of American model and television personality Chrissy Teigen and American singer-songwriter John Legend. Born April 14, 2016, it's probably too soon to say what Luna will be right now, but the youngster has had appearances in a few music videos when she was a baby, including one featuring her father and two others featuring singer-songwriter Fergie.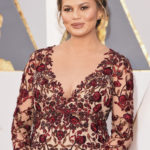 During the year that Luna was born, Chrissy co-authored her first cookbook, Cravings: Recipes For All the Food You Want to Eat. It debuted at number one on The New York Times bestseller list for books in the advice, how-to, and miscellaneous category.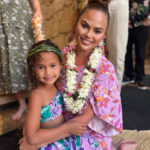 Now, when Luna was born, everyone noticed the resemblance between her and Chrissy, including John. "Chrissy Teigen had fans—and her husband John Legend—doing a double-take after she shared a throwback photo of herself as a child, proving her 3-year-old daughter Luna Simone is her mini-me," PEOPLE wrote in an article. The resemblance between the two was so strong that even John looked at Chrissy's photo and commented, "It's Luna!"
Advertisements
29

Bob Marley And Ziggy Marley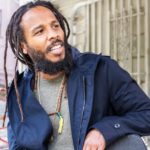 Advertisements
Ziggy Marley is an eight-time Grammy winner, Emmy winner, humanitarian, singer, songwriter, and producer. He is also the son of legendary reggae artist Bob Marley. Ziggy was born David Nesta Marley on October 17, 1968, in Kingston, Jamaica.
In 1968, Bob Marley was busy working on his music career. Although his song "Soul Rebel" was released in 1970, it actually dates back to 1968. That was when he first recorded it. Additionally, his song "Selassie Is the Chapel" was released in 1968. It was his first song that openly expressed his Rastafarian beliefs.
Ziggy is definitely more like his father than his siblings. In fact, the two look so much alike they are the spitting image of each other. They even sound alike, too. It can be very hard to distinguish between the two when you hear them singing.
Advertisements
30

Lori Loughlin And Olivia Jade Giannulli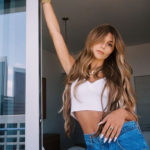 Advertisements
Olivia Jade Giannulli is a popular beauty influencer and the youngest daughter of Full House actress Lori Loughlin and fashion designer Mossimo Giannulli. She was born on September 28, 1999.
By the time 1999 rolled around, Full House had ended, and Lori had moved on to other things. She was starring in the comedy film Suckers as Donna, a wife in a troubled marriage who was caught up in the shady dealings of her husband, Bobby.
When talking about how much this mother and daughter look alike, Us Weekly mentioned the time that one of Olivia's Instagram followers sent her a side-by-side comparison of herself and her mother. Olivia wrote that she was "so freaked out." She added, "I knew I looked like my mom but what the s–t."
Advertisements
31

Madonna And Lourdes Leon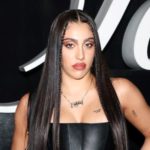 Advertisements
Lourdes Leon is a fashion model and the daughter of famed singer Madonna. She got her start in the industry back in 2010 when she collaborated with her mom to launch Macy's Material Girl fashion and beauty line. Lourdes was born on October 14, 1996 in Los Angeles, California.
The year Lourdes was born was a big year for Madonna. She was starring in the drama/musical Evita, a true story based on the life of Eva Perón, the wife of Argentine President Juan Perón and first lady of Argentina who rose from poverty and scandals to achieve fame and fortune.
According to Marie Claire, "Lourdes Leon is the brunette version of her mom." And, while that's true, it's also true that Madonna is actually a brunette. And, when HELLO! magazine unearthed Madonna's high school pictures (with brown hair, of course), the resemblance between the two was uncanny.
Advertisements
32

Tish Cyrus And Miley Cyrus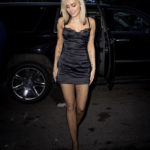 Advertisements
Born on November 23, 1992, Miley Ray Cyrus (birth name: Destiny Hope Cyrus), is the daughter of actress Tish Cyrus and country music star Billy Ray Cyrus. She, like her parents, is a singer-songwriter and actress. Her big break came in 2006 when she was chosen to play Hannah Montana on the Disney Channel.
Tish wasn't doing much the year Miley was born. She had just met Billy Ray the year before at a club. This was right before the release of his hit song "Achy Breaky Heart."
Speaking of Tish, she and daughter Miley look so much alike you'd swear they were sisters. The folks at Daily Mail, Marie Claire and HOLA! magazine all agree with this sentiment.
Advertisements
33

Marcheline Bertrand And Angelina Jolie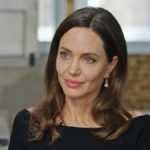 Advertisements
Born on June 4, 1975, Angelina Jolie Voight is an actress, filmmaker and humanitarian. She is the daughter of fellow thespians Marcheline Bertrand and Jon Voight. Angelina began acting as a child and landed a role in the 1982 film Lookin' to Get Out.
The year Angelina was born, her mother's acting career was just starting to get off the ground. Just a few years earlier, she had appeared in an episode on the NBC TV series Ironside. It was this role that led to two cinematic appearances for Bertrand.
Angelina Jolie is considered one of the most beautiful women in the world, and it's easy to see where she got her good looks. She and mom, Marcheline, are so much alike.
Advertisements
34

Christie Brinkley And Sailor Brinkley-Cook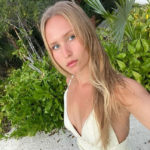 Advertisements
Sailor Brinkley-Cook is the daughter of supermodel Christie Brinkley and architect Peter Halsey Cook. She was born on July 2, 1998 in New York. Like her mother, Sailor is a model. She has been signed by top modeling agency IMG Models.
In addition to modeling, Christie was also acting when Sailor was born. In 1998, she starred in a documentary/biography titled Christie Brinkley. It was an "Intimate Portrait" segment on the Lifetime channel.
As for how much they look alike, Marie Claire swears that "if you stood far away, you couldn't point out who was Christie and who was Sailor because they look like replicas of each other." I'd have to say that I agree.
Advertisements
35

Blythe Danner And Gwyneth Paltrow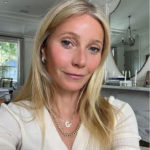 Advertisements
Gwyneth Paltrow is an Academy Award–winning actress, a singer, an author, and the founder and CEO of goop, a wellness and lifestyle brand and company. She is the daughter of actress Blythe Danner and TV producer Bruce Paltrow. She was born on September 27, 1972 in Los Angeles, California.
The year Gwyneth was born, her mother was acting in movies and TV shows. She played Thomas Jefferson's wife, Martha, in the film 1776. She also appeared in the "Etude in Black" episode of Columbo.
Gwyneth looks just like a younger version of her mother. When she stumbled upon an old image on Instagram from her mom's time on Columbo, she reposted it with the following caption: "Okay. This is weird. #isthatmeormymom."
Advertisements
36

Richard Pryor And Rain Pryor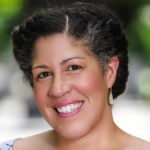 Advertisements
Rain Pryor is an actress, comedienne, singer, writer, speaker, and producer. She is also the daughter of comedian Richard Pryor. She is probably best known for her role as T.J. on ABC's Head of the Class. She also appeared in the 1989 film Rude Awakening. Rain was born on July 16, 1969 in Los Angeles, California.
In 1969, Richard Pryor appeared in a short film titled Uncle Tom's Fairy Tales. He also had a role on the TV series The Young Lawyers.
Richard Pryor has seven children, but Rain is the only one you can look at and immediately know who her father is. Even Jet magazine referred to her as "comic Richard Pryor's look-alike daughter" when talking about ABC considering her for a regular slot on Head of the Class.
Advertisements
37

Alan Thicke And Robin Thicke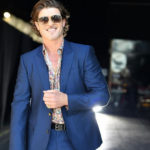 Advertisements
Born on March 10, 1977 in Los Angeles, California, Robin Thicke is a singer, actor, and composer. He is known for his hit song "Blurred Lines," as well as his roles in Agent Cody Banks (2003), The Rules of Attraction (2002), and Fighting (2009). He is also known as the son of actor Alan Thicke.
Alan was busy earning his first Emmy nomination for The Barry Manilow Special the year Robin was born. He was also tapped by TV producer Norman Lear to help write and produce Fernwood 2-Night, a spin-off of Lear's soap opera parody Mary Hartman, Mary Hartman.
It's clear to anyone with eyes that Alan Thicke and Robin Thicke look a lot alike. As Us Weekly pointed out, they both share "wide-set eyes and similar grins."
Advertisements
38

Arnold Schwarzenegger And Patrick Schwarzenegger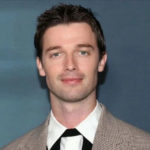 Advertisements
Patrick Schwarzenegger is an actor and model. He is also the son of actor Arnold Schwarzenegger and broadcast journalist Maria Shriver, who happens to be a member of the Kennedy family. Patrick's acting career began with roles in The Benchwarmers and Grown Ups 2. He was born on September 18, 1993 in Los Angeles, California.
Arnold Schwarzenegger starred in the film Last Action Hero the year Patrick was born. He played Los Angeles police detective Jack Slater.
Speaking of Arnold's filmography, he also starred alongside Danny DeVito in the 1988 film Twins, but it's clear to see who his real-life twin is. He and Patrick are so much alike.
Advertisements
39

Thandiwe Newton And Nico Parker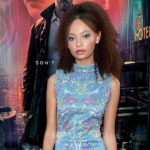 Advertisements
Born in December 2004, Nico Parker is the second eldest daughter of actress Thandiwe Newton and British director Ol Parker. Following in her mother's footsteps, Nico has graced the big screen in movies such as Tim Burton's live action Disney remake of Dumbo (2019) and the 2021 sci-fi thriller Reminiscence.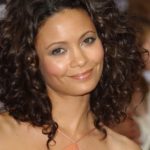 Besides giving birth to her daughter in 2004, Newton was also starring in films such as Crash and The Chronicles Of Riddick.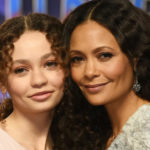 When Thandiwe brought Nico to the Los Angeles premiere of Reminiscence, fans took to social media to comment on how much the two look alike, plus how stunning their outfits were.
Advertisements
40

Morgan Freeman And Alfonso Freeman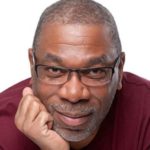 Advertisements
Alfonso Rene Freeman is the son of actor Morgan Freeman. Like his father, Alfonso is also an actor. He has appeared in films such as The Shawshank Redemption, Seven, Nurse Betty, Ten 'til Noon, and The Bucket List. He also had guest appearances on TV shows such as The West Wing, Ghost Whisperer, Southland, and The Practice.
Alfonso was born on September 13, 1959 in Los Angeles, California. Around this time, his dad had been discharged from the Air Force and had enrolled in acting and dancing classes in California in an effort to break into show business.
Morgan Freeman has four kids, but undoubtedly, Alfonso looks the most like him. Some could argue that his other son, Saifoulaye Freeman, also favors him quite a bit.
Advertisements
41

Jack Nicholson And Ray Nicholson
Advertisements
Born February 20, 1992 in Los Angeles, California, Ray Nicholson is an actor, producer, assistant director, and the son of actor Jack Nicholson. Ray is known for his work on movies such as The Benchwarmers (2006), The Outsider (2018), and Licorice Pizza (2021). He can also be seen on Amazon Prime Video's drama series Panic.
The same year that Ray was born, Jack was starring in hit movies like Hoffa and A Few Good Men.
Aside from acting, there are other similarities between Ray and Jack—specifically, their physical appearance. According to E! Online, the duo had attendees at Ron Perelman's Apollo in the Hamptons charity event "seeing double because of their similar facial expressions and bone structure." Here's a fun fact: A lot of people think Ray resembles Leonardo DiCaprio, too. Yeah, I can see that. What do you think?
Advertisements
42

Salma Hayek And Valentina Paloma Pinault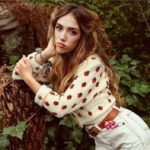 Advertisements
Valentina Paloma Pinault was born on September 21, 2007 to actress Salma Hayek and French businessman François-Henri Pinault. Valentina hasn't embarked on a career just yet since she's still in school, but she recently did editorial shots with her mother for the May edition of Vogue México.
Speaking of her mother, Salma was busy winning a Golden Globe Award the year Valentina was born. She also graced the May cover of Marie Claire that same year. Additionally, it was in 2007 that she and François-Henri not only announced their pregnancy to the world but their engagement as well.
Salma and Valentina are so much alike. Not only do they look alike, they even dress alike and think alike, too! According to an article published by Glamour, the mother-daughter pair share clothes. "We fight over clothes because she takes everything from my closet," Hayek told the magazine.
Meanwhile, Valentina told Glamour that she wants to follow in her mom's footsteps and get into acting. After that, she plans on becoming a director.
Advertisements
43

Bob Saget And Lara Saget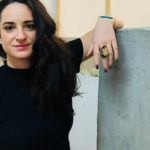 Advertisements
Lara Saget is the daughter of actor Bob Saget. She was born on October 16, 1989 and is an artist, curator, and Certified Yoga Teacher (CYT). She is also co-founder of Studio 200 nyc.
Aside from being a dad, Bob was starring in Full House the year Lara was born. He would go on to play Danny Tanner on the show for another six years. The show first aired in 1987.
While she may not have gone into show business like her father, Lara is certainly a lot like him in the looks department. In fact, she's the spitting image of him.
Advertisements
44

Steven Seagal And Arissa LeBrock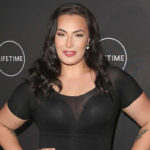 Advertisements
Born on July 24, 1993 in Los Angeles, California, Arissa LeBrock is a model, aspiring WWE star, and the daughter of actor and trained martial artist Steven Seagal and former actor and model Kelly LeBrock. Arissa is also proficient in Brazilian Jiu Jitsu.
In 1993, Steven Seagal was busy filming and directing On Deadly Ground, which was released the following year. The movie is about a mystical martial artist/environmental agent who takes on a ruthless oil corporation.
As already mentioned, Arissa takes after her dad when it comes to her passion for martial arts and the entertainment industry. But she also is the spitting image of him as well. "LeBrocks tend to be very slender, and I ended up looking like a Seagal: strong and built," she told men's magazine Maxim. "I feel powerful—I love my body."
Advertisements
45

Henry Winkler And Max Winkler
Advertisements
Max Winkler is the son of beloved actor Henry Winkler. He is an actor, director, producer, and screenwriter. Max was born in Los Angeles, California, on August 18, 1983. He is best known for directing the 2010 film Ceremony. This was his feature film directorial debut.
His father, Henry, is also an actor, producer and director in television and films. The year Max was born, Henry was starring as "The Fonz" on the hit ABC sitcom Happy Days.
Not only did Max inherit his dad's talent, he also inherited his dad's good looks. In fact, he's the spitting image of his father. "35-year-old Max resembles Henry in his younger years, especially when he starred as 'The Fonz' in ABC's hit Happy Days. The same eyes, hair, and, of course, that charming smile can make women's hearts beat faster," Fabiosa.com wrote.
Advertisements
46

Paul Rudd And Jack Sullivan Rudd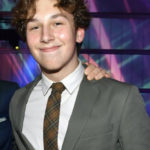 Advertisements
Born on April 20, 2006 in New York, Jack Sullivan Rudd is the son of actor Paul Rudd and film writer Julie Yaeger. Not much is known about Jack, other than the fact that he's a student. This is because his parents want to keep him away from the media.
In 2006, Jack's father, Paul, starred in the movies Diggers and Reno 911!: Miami, as well as the Broadway play Three Days of Rain and several episodes of the comedy series Reno 911!
As Marie Claire stated, Jack is definitely Paul's doppelgänger. A picture of the two of them at the 2020 Super Bowl was "initially highlighted as an 'Avengers' moment by ET,… but fans immediately spotted that Jack was Paul's mini-me," the magazine wrote. "Seriously, just look at him. The same eyebrow shape. The same jaw. The same height. The same adorable smirk. The only difference is Jack's hair is a little floofier."
Advertisements
47

Jasmine Guy And Imani Guy Duckett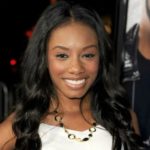 Advertisements
Imani Guy Duckett is an actress known for Unsung Hollywood (2014) and Open (2020). She is also known for being the daughter of actress Jasmine Guy. Imani was born on March 28, 1999 in New York City.
In 1999, her mother, Jasmine, starred in the movie Guinevere. She also starred on shows like Ladies Man and Any Day Now. Additionally, she voiced the Frog Princess Lylah in Happily Ever After: Fairy Tales for Every Child.
Imani not only inherited her mom's acting skills, she also has her mom's eyes and smile. When Jasmine posted a graduation photo of Imani on Instagram, followers came to the comments section leaving messages like, "Wow twins" and "so alike…Different world reboot. Now more than ever the people need a show like this. And your daughter can play Whitley and Dwayne's kid. It all just makes sense."
Advertisements
48

Chip Fields And Alexis Fields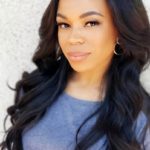 Advertisements
Born on March 1, 1983 in California, Alexis Fields is the daughter of actress Laverne "Chip" Fields-Hurd and is the younger sister of famous actress Kim Fields. Like her mother and big sister, Alexis is also an actress. She is best known for her roles on the hit TV shows Kenan & Kel, Sister, Sister, and Moesha. Reportedly, Alexis stepped away from acting to focus on a career in interior design.
By the time Alexis came along, her mother was between acting gigs. She had appeared on Hill Street Blues and in the TV movie The Facts of Life Goes to Paris in 1982 and was gearing up for a part on television shows T.J. Hooker and The Facts of Life in 1984. Ironically, Alexis' sister, Kim, was one of the stars on that show.
Not only did Alexis pick up her mom's acting chops, she also looks a lot like her too, so much in fact that it's often hard to tell who's who when looking at photographs of them.
Advertisements
49

Kirk Cameron And James Thomas Cameron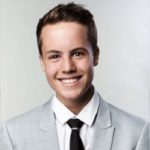 Advertisements
James Thomas Cameron is the son of movie stars Kirk Cameron and Chelsea Noble. He was born on April 13, 2003. Very little is known about him. In fact, he's really best known for being Kirk Cameron's son.
That being said, when James was born, Kirk was gearing up for Growing Pains: Return of the Seavers, a made-for-television comedy film that came out in 2004.
Now, if they ever do a reboot of Growing Pains, they should totally get James to play Mike (Kirk's role) since the two look so much alike. Perhaps they should ask Robin Thicke to take on his dad's role as Jason, the patriarch of the Seaver clan. I think it could totally work!
Advertisements
50

Kimora Lee Simmons-Leissner And Ming Lee Simmons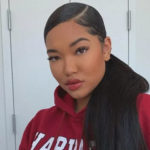 Advertisements
Ming Lee Simmons is the oldest daughter of American model Kimora Lee Simmons-Leissner and American music mogul and entrepreneur Russell Simmons. She was born on January 21, 2000, and was raised in New York City. Like her mother, Ming Lee is in the fashion industry and has partnered with Boohoo as an ambassador for the clothing brand.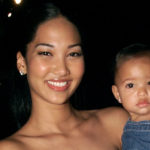 When Ming Lee came along, her mother had been named president and creative director of the Baby Phat line, a clothing line that was an extension of ex-husband Russell's Phat Farm line.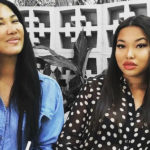 Ming Lee has always resembled her mother, even when she was a little girl. And now that she's all grown up, she is the spitting image of her.
Advertisements
51

Penelope And Scott Disick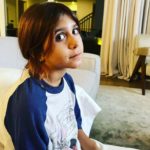 Advertisements
Penelope was born in 2012 with her younger brother Reign coming in 2014. She is the middle child but takes after her father in many ways, including looks. Penelope is only 10 years old, but she has a very bold personality, much like Scott does.
Scott Disick is known for his time on Keeping Up With The Kardashians while in a relationship with Kourtney Kardashian. In 2009, the couple had their first child, Mason. On the show, Scott didn't always show his best side. In one episode, he went into a particularly bad state of mind where he had to check himself into a rehab facility.
While most celebrity kids don't know a life outside of fame, Penelope still gets the chance to experience what every other kid her age does, even if it is a little more over the top than usual. Scott does everything with Penelope. He even enjoys her tea parties!
Advertisements
52

Dylan Penn And Robin Wright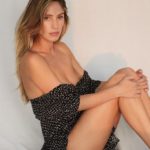 Advertisements
Dylan Penn was born in 1991 to Robin Wright and Sean Penn. She worked as a waitress, delivery driver, and screenplay editor before she got her big break as a model and actress. Penn first took her career to the modeling industry where she worked for Gap Inc, then later appeared in GQ Magazine.
Robin Wright was 25 years old when she and Sean Penn welcomed their daughter into the world. At the time, she was playing Kelly Capwell on Santa Barbara and had just finished shooting the State of Grace.
You may remember Robin Wright from the classic movie known as The Princess Bride. While you might think it's cool to go to school and watch a movie with your mom in it, Dylan Penn didn't exactly have that same experience. Instead of being excited about it, she felt more embarrassed than anything. Robin Wright has always been a beautiful woman, and lucky for Penn that she takes after her mother in this way.
Advertisements
53

Kate Hudson And Goldie Hawn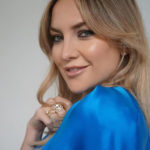 Advertisements
Kate Hudson was born on April 19th, 1979. Her parents are Goldie Hawn, an actress, and Bill Hudson, a comedian. From a very young age, Kate was ready to perform. She would jump at any chance to dance or sing in front of someone. It wasn't until 1996 that she got her first acting role on the TV show Party of Five.
When Kate Hudson was born, Goldie Hawn was working on the film Lovers and Liars with Giancarlo Giannini. When Goldie Hawn was on the way to give birth to Kate, she recalls an experience that made her change her name from "Rebecca" to "Kate" because she knew how tough she would grow up to be.
Kate has followed in Goldie's footsteps in more than one way and recently said that her "mom has always been an inspiration to [her,] and, in so many ways, the foundation of [her] values." Kate Hudson and her mother, Goldie Hawn, are mirror images of each other. The two have always had a playful relationship and spend most of their time together.
Advertisements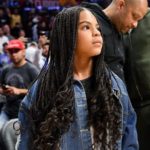 Advertisements
In true Beyoncé fashion, her pregnancy announcement was nothing less than fabulous. In 2012, Beyoncé and Jay-Z welcomed their first child, Blue Ivy, into the world. It is said that she is named after Jay-Z's "Blueprint" albums and the roman numeral four, which is IV.
A few months after Blue Ivy was born, Beyoncé was getting back to work. In 2012, she announced she was going to release two new albums. She also gave a performance at the United Nations in New York for World Humanitarian Day that same year.
To no one's surprise, their daughter looks exactly like Beyoncé. Taking after her parents, Blue Ivy is already showing an interest in music. Plus, she has already won herself a grammy, and she's only 10 years old.
Advertisements
55

Liv Tyler And Steven Tyler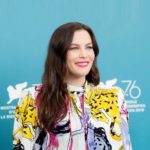 Advertisements
Liv Tyler was born on July 1st, 1977. Until she was 11 years old, she didn't know that Steven Tyler was her father. She found out rather dramatically and ever since then has had a strong connection with Steven. Now, she has a successful modeling and acting career.
Steven Tyler had met Bebe Buell at the Playboy Mansion while he was there for a performance. They had hit it off but inevitably went their separate ways. 9 months later, Buell gave birth to Liv and kept it a secret from Steven and Liv for 11 years.
This Aerosmith superstar is the father to Liv Tyler and is basically her twin. Liv was 11 years old when she finally realized who her father was. Before she found out the truth, she had met him years before when she was just six years old. She said she had a feeling that there was something between them. Liv said she "felt a connection in a very strong way when [she] met him as a little girl."
Advertisements
56

North West And Kanye West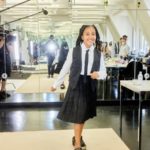 Advertisements
Kim Kardashian and Kanye West have four children together: North, Saint, Chicago, and Psalm. North was born in 2013 and takes after her father in many ways. North has demonstrated not only her own fashion sense but also her father's genes and a genuine talent for music.
In typical Kanye fashion, he found himself at the center of the media in the months prior to North being born. He was making waves by dissing other artists and finding new media outlets for his upcoming album. Only 3 months later, Kanye proposed to Kim Kardashian and took their relationship one step further.
Her debut public rap performance wowed audiences at the Yeezy Season 8 fashion show in Paris in early 2020. As models passed by, North performed a remix of ZaZa's "What I Do?" Kanye came up behind her at one point, beaming with pride at her talent and confidence.
Advertisements
57

Dakota Johnson And Melanie Griffith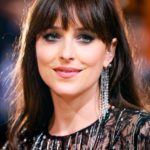 Advertisements
Dakota Johnson was born in 1989 in Texas while her father, Don Johnson, was filming a movie there. Don Johnson and Melanie Griffith dragged her along wherever they went to film, making her spend her childhood in transit. Don Johnson and Melanie Griffith said that Dakota would accompany them for long periods of time.
While they were traveling, they would also pay nannies and tutors to help Dakota while they were busy on set or working. In 1989, Griffith didn't let having a child slow her down. She starred in a music video that same year and starred in 4 movies that were released in 1990.
Dakota looks just like her mother, Melanie. But she still gets frustrated with her sometimes. Dakota doesn't use social media, so she doesn't always know when her mother posts photos of her until one of her friends sends them to her. Johnson said, "I don't like it, but I also don't use social media, so I don't find out about it until it's really baked into the internet…"
Advertisements
58

Michael Consuelos And Mark Consuelos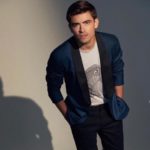 Advertisements
TV star Kelly Ripa and her husband, Mark Consuelos, raised their children in Manhattan, New York. The children have spent most of their lives in a beautiful Upper East Side townhouse. However, their firstborn, Michael Consuelos, is now living a very different life than he was used to as a child, forging his own path as an actor.
When Michael was born, Mark was working on the television series All My Children. He played the character Mateo Santos in the series, but eventually left because of his children. He would bring a nanny to set with him when Michael was a baby but didn't like having to juggle work and fatherhood at the same time.
On the CW show Riverdale, the father-son duo plays Hiram Lodge, with Michael playing the younger version of the devious character. Michael was dressed in character in Michael's Instagram post, but in between takes, he posed in front of a portrait of Mark's version of Hiram. Many fans reacted to the pair's striking similarities in the comments section. They look exactly the same!
Advertisements
59

Lily-Rose Depp And Vanessa Paradis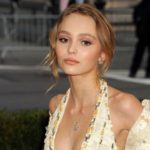 Advertisements
Lily-Rose Depp was born in 1999 to Vanessa Paradis and Johnny Depp. She quickly rose to fame and began her acting and modeling career. Depp's first Chanel campaign, promoting the brand's Pearl eyewear collection, debuted in September 2015, and the following year, she was named the face of Chanel No.5 L'Eau, the brand's new fragrance.
When Lily-Rose was born, Vanessa was smitten with Johnny Depp. They had just had a baby together and were obviously very much in love. They had only been together for a year before the baby, but they went on to spend over a decade together after Lily-Rose was born.
Mother-daughter duo Lily-Rose Depp and Vanessa Paradis share more than just their delicate beauty. She hasn't followed in her mother's footsteps in music, but Depp has inherited her mother's acting skills. In 1990, Paradis won France's César award for Most Promising Actress for her debut performance in the film Noce Blanche, and she went on to star in over 20 more films.
Advertisements
60

Lila Moss Hack And Kate Moss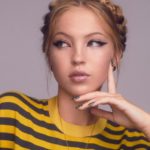 Advertisements
Lila Moss Hack was born in 2002 to Kate Moss and Jefferson Hack. Lila noticed her mother's fame at an early age and began to follow in her footsteps, eventually becoming a supermodel herself. She has made a name for herself by appearing in high fashion campaigns for Versace and Fendi.
Kate Moss is a defining figure in the modeling world, with countless fashion campaigns under her belt over the course of her nearly three-decade career. She also has her own talent agency at her disposal. Moss's daughter, Lila Grace, who landed her first Vogue cover at the age of 19, is also a familiar name in the Kate Moss Agency books.
Lila, a true prodigy, has also worked on campaigns for Marc Jacobs, Chanel, and Miu Miu, as well as a cover for Dazed & Confused magazine. She broke into some major fashion circles a few years ago, landing a coveted invitation to Marc Jacobs and Char Defranco's lavish wedding, and she's been spotted sitting front row at some of the world's most prestigious fashion events.
Advertisements