The Stories Behind The Life Of Dolly Parton
1

Someone Put A Baby In A Box On Her Porch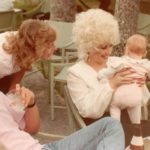 Advertisements
Fans are notorious for sending gifts to celebrities that are sometimes out of the box. This time, the gift was actually inside of the box. Dolly Parton had gone home after a long day of work and when she arrived at her gate, she noticed that she had a gift waiting for her. As a celebrity, you never know what you are going to receive. In this case, Parton was shocked beyond belief.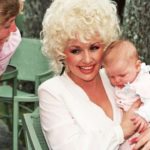 At the time, "Jolene" was rising to the top of the charts, and since it was becoming more popular among many different age groups, a fan thought it would be appropriate to show their appreciation by naming their child after the hit song. Not only did this fan gift Parton with the name of their child, but they also gifted her with the actual child.
Advertisements
2

Dolly's Dog Saved Her Life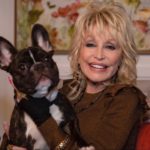 Advertisements
Dog's truly are a man's best friend. In Dolly Parton's case, this is no exception. Dolly had lived in a place where having a gun in your home was more than just normal, it was almost encouraged. This area was known for break-ins that had the potential to turn violent or fatal. So, just let every other home in the area, she kept a gun in her house. Never did she think she would be contemplating her own life while holding this gun alone in her room.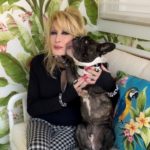 The truth is, like many others, she felt like she had hit rock bottom. She wasn't in a good headspace at the time and went up to her room and shut the door. She remembered that her handgun was in her nightstand, and she took it out. In what she says is a message from God, her sweet little Boston Terrier quite literally saved her life. As she sat there with a million thoughts running through her mind, she heard her dog, Popeye, scratching at the door. This was a life-changing experience for the singer.
Advertisements
3

There's A History Class Named After Her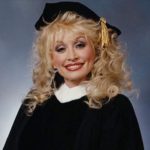 Advertisements
Dolly Parton, who was born in nearby Sevier County in the state's east, is the subject of a course called "Dolly's America" at the University of Tennessee's main campus in Knoxville. While this class isn't your typical history class, it is designed to help students better understand Appalachia's history and Parton's role with it. The course is not looked at through your typical vantage point, but how Parton viewed it in her position growing up.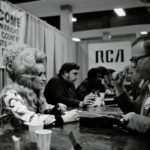 Their topics vary from early twentieth-century child labor to the Kennedy-era Appalachian Regional Commission and current regional economic worry. Ms. Parton, who was born into an impoverished family in Sevier County in 1946, began singing on local television and radio stations when she was a child. She moved to Nashville after graduating from high school to pursue a career in music. Even after her rise to fame, she has never stopped being an advocate in areas that need to be talked about.
Advertisements
4

She Likes To Spend Time In Cemeteries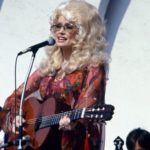 Advertisements
Like many others, Dolly Parton is intrigued by the history lurking within cemeteries. She said once that she "just loves to imagine what people's lives were like." I mean, who doesn't want to know all of the amazing things that someone had accomplished during their lifetime? Parton uses the tranquility and nature of graveyards to inspire her to write her songs.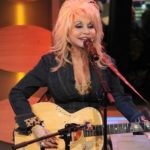 One song that came out of a cemetery is "Out of the Silence." The lyrics that reflect her time in the graveyard are "Then I saw a vision of myself my legs were bent and lame / Not only was I crippled but I couldn't speak my name / And then I saw a graveyard with my funeral going on / Then out of the silence came a song."
Advertisements
5

She's Hiding Something Under Her Sleeves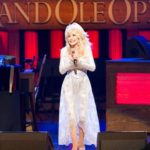 Advertisements
Everyone has their fair share of insecurities, even celebrities. But we don't always know what those insecurities may be. For Dolly Parton, those insecurities are typically covered by long sleeves or gloves. Parton has skin abnormalities that are known as keloid scars. Keloid scars appear when there is an overgrowth of scar tissue and can tend to grow larger than regular scar tissue.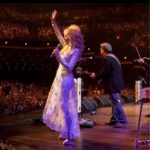 Not only does Parton have keloid scars, but she also has discoloration that goes along with them. She decided to cover these scars with tattoos that she loves and have meaning to her. The reason that the singer decides to wear long sleeves is so that she doesn't have to explain herself to anyone who asks about the tattoos, because "[…] people make such a big damn deal over every little thing." Even people who aren't famous face some kind of scrutiny over things such as tattoos, but when you live in the public eye, it's difficult to do things the way you want when someone is questioning your every move.
Advertisements
6

She Has Three World Records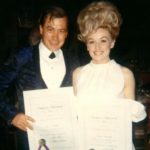 Advertisements
The music industry is very competitive, especially when it comes to the U.S. Billboards chart, but Dolly Parton has made her way to those charts multiple times, earning herself three Guinness World Records. One of her records is for having seven songs on the U.S. Billboard Hot Country Songs chart for the most decades.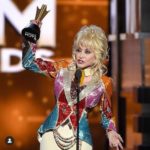 The two other world records are for the most Number One hits on the U.S. Hot Country Songs chart by a female artist with 25 songs, and the most hits on the U.S. Hot Country Songs by a female with 109 songs. Parton never expected to win any kind of awards with her music, and she is extremely grateful to those who have helped and supported her along the way. But she's not quite done with her career yet. She has more projects planned for the future, including a 9 to 5 reunion.
Advertisements
7

Dolly Turned Down Elvis Presley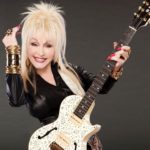 Advertisements
Dolly Parton loved Elvis. I mean, who doesn't? She once said that if she could have one conversation with anyone in history, it would be him. That would be an interesting conversation! So, when Elvis Presley's manager reached out to Parton to collaborate on her song "I Will Always Love You," she was thrilled. Of course, she wanted to do it!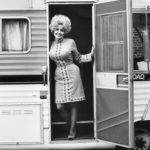 But once she figured out that Presley required publishing rights, she decided against it. She had worked very hard to get where she was, and she wasn't willing to give that up to allow another artist to cover her song. Even though Presley never professionally recorded the song, his ex-wife said that he had sung it to her when the two get divorced. It looks like he did end up singing it, after all.
Advertisements
8

She Lost Her Look-Alike Contest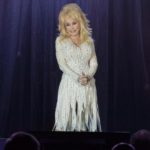 Advertisements
You would think that if Dolly Parton showed up somewhere, people would recognize her, right? Her look is so unique that you'd automatically know it was her. I mean, the hair, the makeup, the beauty mark—it's all specifically tailored to Parton's personality and taste.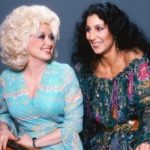 Los Angeles, California holds all kinds of events that you don't typically see in other cities across the U.S. For example, they hosted a drag show where contestants dressed as Cher or Dolly Parton. For this event, Parton thought it would be a great idea to enter and dress as herself. When it was her turn to walk across the stage in the show, she said that she got the least amount of applause. We aren't sure if they just didn't recognize her in person or if the crowd thought that the impersonators just did a better job. Even though she lost her look-alike contest, she had no hard feelings.
Advertisements
9

She Meditates Every Day At 3 AM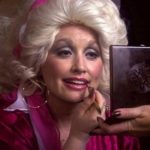 Advertisements
You probably have a routine that helps you stay centered and calm throughout the day, but does that routine include waking up at 3 am to meditate? For Dolly Parton, it does. She describes herself as a very spiritual person, so her meditation time is very important to her overall mental health. Besides, she says that she only needs 3 to 5 hours of sleep per night to function during the day.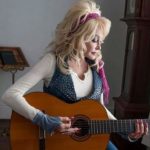 When Parton wakes up for her mediation, it doesn't always include actual meditating. She will use this time to focus on her work or writing. She prefers this time of day because it's quiet, calm, and she "feels like a farmer." She says that if her day begins to become overwhelming, she will reflect on her meditation and prayers that she started her day with.
Advertisements
10

Dolly Owns Over 300 Wigs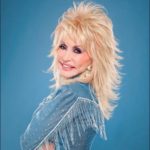 Advertisements
We know that Dolly Parton's wardrobe is nothing less than eccentric, so it only makes sense that the singer would have a wig for every day of the year. It would be quite a shame if she wore the same wig two days in a row, right? Plus, is it Dolly Parton if she isn't sporting that big blonde wig that we know her for?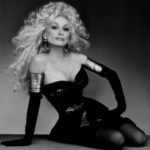 Parton has more than one reason as to why her wig collection is so large. It has to do with her hair being so damaged from bleach and manipulation. As a celebrity, your hair always has to be done up when you're out in public. So, as a precaution, Parton decided that a wig would be the best choice for her. She did say that even though she wears a wig in public, she doesn't always wear one while at home. She keeps her natural hair maintained for her husband. The reason behind this is so that she doesn't go out looking better for the public than for her husband.
Advertisements
11

Dolly Secretly Produced A Movie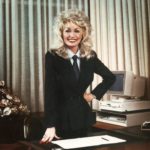 Advertisements
We are no strangers to the fact that Dolly Parton is a woman of many, many talents. Producing movies is not something that Parton is a stranger to, either. In 1986, Parton and her business partner, Sandy Gallin, launched their company called "Sandollar Entertainment." This company has produced many TV shows and movies during its time.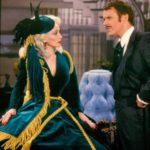 This company also produced the original movie called Buffy the Vampire Slayer in 1992. In the original credits, Gallin and Gail Berman were listed as executive producers, while Parton was not. Even though her name wasn't listed, she still played a critical role in the development of the film. In the movie, Buffy's birthday is January 19th, the same as Parton's. Some say this is a hidden tribute to the work that Parton put into the movie.
Advertisements
12

Her Siblings Slept In The Same Bed As Her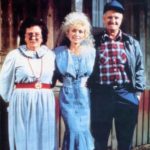 Advertisements
Dolly Parton did not come from a wealthy family. While growing up, her family lived in a one-bedroom house. This might have been fine if she was an only child, but Dolly had 11 brothers and sisters in total. Since they lived in the mountains of East Tennessee, they experienced harsh winters. Since they lived in an older house, there were construction issues that they would have to face. There were cracks in the roof and the walls that would cause the snow to get through into their house.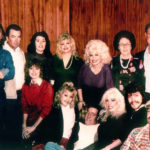 She said they had to go to sleep fully dressed and they weren't allowed to get up until her father had finished building the fire. She said that she would sleep in a bed with three or four of her other siblings. Since her siblings were so young, one of them would wet the bed every night. She once said this was one of the greatest pleasures in the winter because it kept them warm.
Advertisements
13

Her Family Once Paid With A Bag Of Oatmeal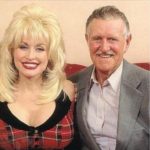 Advertisements
Parton's family had to use a breakfast meal favorite to pay for her birth because money was scarce. Despite their financial difficulties, the singer of "Here You Come Again" claims that her family has never considered themselves as "poor." Many people who were up in rural areas or have roots in the countryside are familiar with the barter economy. Trades of commodities or services suffice when cash is limited or unavailable.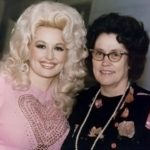 When it came time for Dolly Parton's birth, Robert Lee Parton couldn't afford to pay the doctor. The physician was compensated with a sack of oatmeal for his obstetric services to Avie Lee. Even though this probably would not be accepted in today's economy, this is an important part of Parton's life. Little did they know, Parton would grow up to continue to give to communities as much as she could.
Advertisements
14

People Think Her Husband Is Imaginary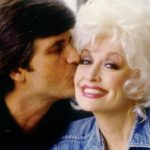 Advertisements
Some people say that it's hard to believe in love at first sight. For Dolly and her husband, Carl Dean, they knew from the moment they met that they would end up together. When the two first met in Nashville, Dolly was 18 years old and Carl Dean was 21. Immediately, Dean thought to himself, "I'm gonna marry that girl." When the couple eventually got married, they ended up eloping because her record label insisted that her marriage would negatively affect her career.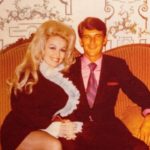 In 2020, Parton stated that since her husband stays out of the spotlight, people think he is imaginary—even though they've been married for over 54 years! Dean told Parton that he fell in love with her, and not the music industry. She appreciated the fact that he respected her career, but also didn't want the same attention that she received. Dean has owned an asphalt company in Nashville since 1977. The two keep their love alive by doing romantic gestures for each other and making sure they had quality alone time together.
Advertisements
15

She Walked Home After A Bad Date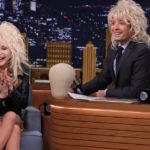 Advertisements
Dolly Parton appeared on The Tonight Show Starring Jimmy Fallon along with Noah Centineo. During the show, they played a game where they had to make a confession and the other two players would decide if this event was true or false. So, Dolly Parton decided to share a story from her teenage years. Her confession said, "I dated a guy and he kicked me out of a car and made me walk home at night through a forest with bears and bobcats."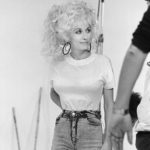 The reason that Parton had to walk 5 miles home in the forest was because her date was getting too "handsy" with her. She said it was a "put out or get out" kind of situation. So, she chose to get out. Many girls in this kind of situation would decide the other option, just to keep themselves safe from what the darkness was hiding. Fallon and Centineo had a hard time believing this story that Parton had just shared with them. They said that they were worried she was "playing [them] like a fiddle." After they had their time of deliberation, Parton explained to them how this story was true. She said that if she had been in that kind of situation again, she would have chosen a different option because she "would rather be chewed on by a boy than a bear."
Advertisements
16

The Story Behind The Song Jolene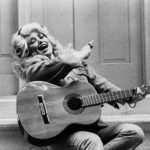 Advertisements
The song "Jolene" is one of Dolly Parton's most recognized songs still to this day. Even if you haven't listened to the song all the way through, there's a chance that you would recognize it if you heard a piece of it. Some fans still wonder who this song is actually about. Did someone named Jolene try to steal her man? Or is this just a fake name for a woman who tried to take her man? There are so many questions when it comes to this hit song, but one thing is true—there was not a woman named Jolene that tried to steal her man.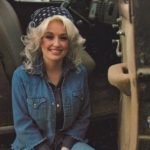 The name Jolene belonged to a wonderful 8-year-old girl that inspired Parton to write this song. Parton met this young lady one night when signing autographs. She wasn't expecting to meet the inspiration for her new hit song; she only thought she was meeting her devoted fans. She loved the little girl's name so much that she told her she was going to write a song with her name. A different influence of the song came from a bank teller that took a liking to her husband. Nothing ever happened between them and it was a running joke between the couple.
Advertisements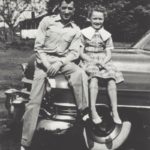 Advertisements
Dolly Parton performed for her very first time at the Grand Ole Opry with her uncle, Bill Owens. The two performed on a guest spot in 1959 when they realized their musical connection after performing on The Cas Walker Show. Parton described her experience by saying that after she heard her introduction, given by Johnny Cash himself, and the music begin to play, she "lifted [her] head and looked up toward the lights. [She] smiled at the people in the balcony and then let 'er rip."
She sang the song You Gotta Be My Baby by George Jones. The crowd loved her performance so much that she received three encores. Parton was only 13 at the time, so she was surprised by the reactions she was getting for her first-ever performance. In 1969, Parton was inducted as a member of the Grand Ole Opry. In 2019, she celebrated 50 years with the Grand Ole Opry. During that year, they planned on having "Dolly Week" where she would have stars performing her number one hits along with her performances.
Advertisements
18

She Has Never Rode A Ride At Dollywood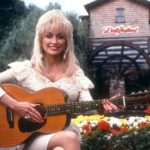 Advertisements
Dollywood is a theme park that is located in Pigeon Forge, Tennessee, and is a very popular tourist and local attraction. Inside the park, there is a replica of Dolly Parton's actual house from her childhood. Inside the replica, you will see actual items that had once belonged to the family. Dollywood also holds church services every Sunday. The chapel is named after Robert F. Thomas, the doctor who delivered Dolly when she was born. This theme park is also home to the world's faster wooden rollercoaster. The speed of this ride reaches 75 miles an hour.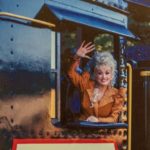 Although Parton sits on the board of the theme park, she has never actually ridden a ride there. It's strange to think that the singer hasn't been on a ride from the theme park that's named after her, but the star says that she suffers from motion sickness, which would not be good for the people who would have to sit behind her. Plus, she says that she's also a "bit chicken" when it comes to things like this. Since we all know that Parton has an extravagant wardrobe, she doesn't want to take any risks in ruining her appearance.
Advertisements
19

Dolly Parton And Jane Fonda Had Fun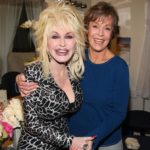 Advertisements
Jane Fonda and Dolly Parton go way back. To the 80s, that is. Fonda had produced a movie called 9 to 5 where she was determined to have Dolly Parton star in. Of course, Parton agreed to be a part of the movie with one condition—she would write the theme song. And that's exactly what she did! While on set, she sang the song in an acoustic version to Jane Fonda and Lily Tomlin. Immediately, both of the stars were obsessed with what they just heard.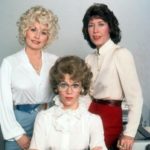 There's one specific memory that Jane Fonda has reminisced on for years… Or the missing parts of that memory. Dolly Parton requested that Fonda join her for a performance at The Grand Ole Opry. While traveling on Parton's tour bus, they took a pit stop in the Ozarks to visit Dolly's cousin. While visiting, they decided to let loose and have a little taste of some homemade moonshine. Moonshine is already strong as it is, but her cousin decided to let it sit out for a little longer to make sure it was potent. Fonda ended up drinking too much and remembers being "drunk for 10 days" and not even realizing it.
Advertisements
20

How Dolly Became Loved By Everyone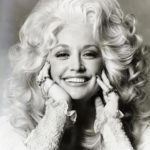 Advertisements
Dolly Parton is the jack of all trades. Parton has many incredible talents that many people do not realize. First of all, she can play over 20 instruments. Many of those come in handy when she's performing for fans all over the world. As many of her fans know, she doesn't hide from the things she has done. Those things include plastic surgery. She is upfront when it comes to her appearance and even chimes in on the jokes about her. She has a famous quote saying, "It takes a lot of money to look this cheap" which has been printed on different clothing items throughout the years.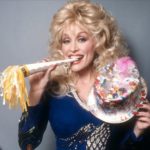 Parton has written over 3000 songs throughout her career. Two of those songs, "Jolene" and "I Will Always Love You," were written at the same time as each other and resulted in being some of her greatest hits. Besides her musical talents, she is also a very strong actress. She has played roles in TV shows and movies, including 9 to 5, Steel Magnolias, and Hannah Montana.
Advertisements