Old And New TV Classics Viewers Loved Because Of Their Lead Actress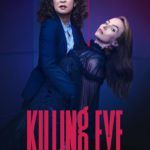 Advertisements
Killing Eve is a British spy thriller in which a bored MI5 agent suddenly becomes an MI6 foreign intelligence operative on the hunt for an AF Russian assassin who is just as much obsessed with Eve as Eve is with her.
And while the show wrapped up its third season in May 2020, fans will be glad to know that the fourth and final season is coming. That's right! After a nearly two-year wait, the final season of Killing Eve is set to return on February 27, 2022.
For now, you can watch the first three seasons on BBC iPlayer, Hulu, YouTube TV, fuboTV, Philo, YouTube, Google Play Movies & TV, Apple TV, Vudu, and Amazon Prime Video.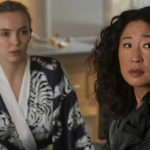 FUN FACT
The AF Russian assassin is based on a real-life female serial killer. According to an interview with BBC America, author Luke Jennings revealed that Idoia López Riaño, an ETA hit woman known as "La Tigresa" (The Tigress), killed 23 people without any empathy. As a result, she was once the world's most wanted female assassin of the 1980s.
Advertisements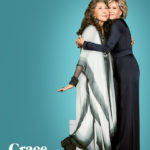 Advertisements
Picture this: Unlikely friends Grace and Frankie are brought together after their husbands leave both of them—for each other!
Grace Hanson and Frankie Bergstein, played by Jane Fonda and Lily Tomlin respectively, form a bond in their quest for a new life after divorce, which, of course, is filled with both ups and downs. According to an article published by Glamour magazine, the duo's friendship "is so superbly portrayed, it can make you laugh and cry within the space of 20 minutes."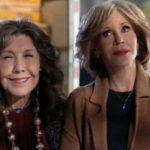 You can catch all seven seasons of Grace & Frankie on Netflix. Right now there are only four episodes in the seventh season, but according to Newsweek, there are more episodes to come.
"Like many shows, filming for the Netflix series was shut down in March 2020 due to the COVID-19 pandemic. At that point, the show had finished filming on four episodes—those which are streaming now on the platform," the magazine wrote on its website.
"These were the first four of the planned 16 episodes for the seventh and final season of the hit comedy. Fans will eventually get to watch those remaining 12 episodes, but not yet."
Unfortunately, the seventh season will also be the show's final season.
Advertisements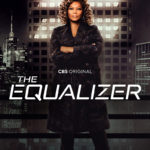 Advertisements
Those of you who are old enough can remember when the series The Equalizer aired on TV in the 1980s. It starred Edward Woodard as Robert McCall, a retired government agent turned private eye who helped his clients "equalize" the game when the odds were stacked against them.
Fast forward to 2021, and there's a reboot of the show—but with a unique twist. This time the show revolves around a former CIA agent turned vigilante who goes by the name of Robyn McCall. Oh, and yes, Robyn's a woman! But don't let that fool you. There's plenty of butt-kicking action in this hit crime drama!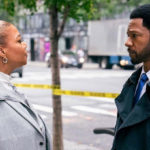 Robyn has plenty of friends to help her take down the bad guys, too, including an ex-CIA director, a former Air Force sniper (who also happens to be a woman), an expert hacker, and an NYPD detective who was once her foe.
And while Robyn is busy saving the world, she's also busy being a mom to teenage daughter Delilah, who can be a bit of a handful at times.
The Equalizer is currently in its second season and airs every Sunday at 8:00 p.m. ET on CBS.
Advertisements
4

Buffy The Vampire Slayer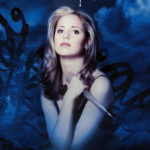 Advertisements
Buffy the Vampire Slayer is a show about a typical teenage girl who just so happens to slay vampires in her spare time. Not only that, but this girl happens to be quite petite as well. Not exactly someone you can picture slaying vampires, huh? But don't let these facts cause you to underestimate Buffy Summers. She's a quick thinker and courageous, and as a result, has saved the world from the undead numerous times.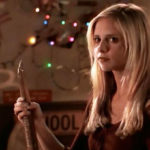 And get this: Buffy isn't the only strong female character on the show. There are plenty of others, some who portray good characters and others who portray evil ones. Then, there's the series finale, in which Buffy put the fate of the whole world in the hands of thousands of other women who were potential slayers.
Buffy the Vampire Slayer aired for seven seasons (from 1997 to 2003) and can be watched on Hulu, Amazon Prime Video, Google Play Movies & TV, YouTube, Vudu, Apple TV, and Disney+.
Advertisements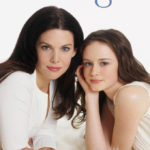 Advertisements
I never watched this show when it first aired on TV. I never even really paid any attention to the promos. Just from the name, I thought it was a show about a bunch of middle-aged women sitting around talking about love, life, family, relationships—you know, stuff like that. Boy, was I wrong! Come to find out Gilmore Girls is actually a comedy-drama that centers around a 30-something single mother and her teenage daughter.
The show navigates the ups and downs of the duo's relationship as well as the complicated relationship between the 30-something mom and her own mother. And, according to an article published by Paste magazine, it's these complicated relationships among the women that were the key to the show's success.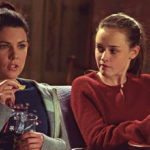 The show lasted for seven seasons, and you can catch all the episodes on Netflix, Philo, Amazon Prime Video, Google Play Movies & TV, YouTube, and Vudu, Apple TV.
Advertisements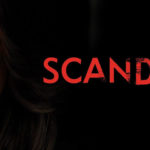 Advertisements
Political fixer Olivia Pope knows all the secrets of Washington's rich and powerful and helps them clean up their messes before the public finds out. So, as you probably already guessed, Scandal is full of rigged elections, assassination plots, coup attempts, and conniving people, including the scheming First Lady who heads up the Republican National Committee.
Scandal ran for seven seasons and can be seen on Disney+, Hulu, and Apple TV.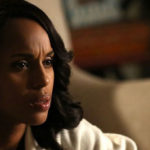 FUN FACTS
Olivia Pope is based on real-life African-American political fixer Judy Smith.
Kerry Washington, who plays Olivia Pope, was the first Black female lead character on a network TV drama since the 1970s.
Season three was cut short (four episodes short of the total episodes for seasons two and four, and three episodes short of the total for season five) because Washington was pregnant. Her pregnancy wasn't written into the show, so the season ended up with just 18 episodes. In earlier episodes, they hid her baby bump behind chairs and lamps and only shot Washington from the waist up.
Advertisements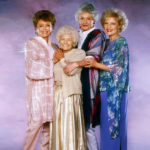 Advertisements
The Golden Girls is an awesome show for a number of reasons. For one thing, it is super funny. From Dorothy's quick wit and sarcasm to Rose's dim-wittedness and everything else in between, this show is guaranteed to have you in stitches!
Another awesome thing about the show is that it featured four older women in prominent roles. It made us "rethink how single, older women are portrayed" and "proved that older women can totally carry a hit show—and be hilarious while they're doing it," Glamour magazine wrote on its website.
It also showed us "that women don't stop caring (and talking) about fashion, their careers, friendships and great sex just because they hit 50," the magazine added.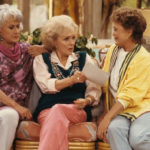 The Golden Girls ran for seven seasons on NBC from 1985 to 1992 and can now be watched on Amazon Prime Video, Hulu, fuboTV, Philo, Google Play Movies & TV, YouTube, Vudu, and Apple TV.
Advertisements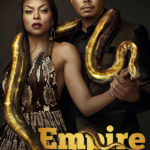 Advertisements
Cookie Lyons is just as powerful as she is fashionable. The businesswoman, who was raised on the mean streets of Philadelphia, spent nearly 20 years in prison for dealing drugs.
Luckily for her, the money she amassed from her illicit activities helped her start a hip hop record label, which she co-founded with her ex-husband Lucious. At least that's the way Cookie tells it…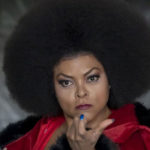 According to Lucious, he alone built the business from the ground up. So, when he finds out that he has ALS, he's left with the task of deciding which one of his sons he should let take over the business. There's just one thing standing in his way. Cookie is now out of prison on good behavior and is looking to get her piece of the pie!
Empire ran for six seasons (2015 to 2020) and can be watched on Amazon Prime Video, Hulu, Disney+, Google Play Movies & TV, and YouTube.
Advertisements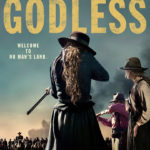 Advertisements
Godless is a Western with a twist. It features a New Mexican town populated and run only by women. The women, who were left widowed after their husbands were killed in a coal mining accident, are now faced with the task of protecting their town from bandits, namely one Frank Griffin, the main protagonist who terrorizes the West in search of one of his former gang members who has started life anew in the quiet little New Mexican town.
But not to worry, Frank isn't the only gunslinger in town. The womenfolk are pretty handy with guns, too, and they can hold their own against the outlaws that come to town.

Godless is a limited series (one season) drama that was released in 2017. You can watch it on Netflix.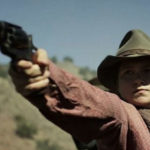 FUN FACT
Godless was originally supposed to be a movie, but producer Steven Soderbergh convinced director Scott Frank to turn it into a series instead.
Advertisements
10

The Mary Tyler Moore Show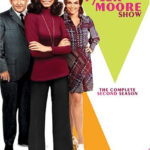 Advertisements
According to an article written by Glamour magazine, The Mary Tyler Moore Show was dubbed television's first truly female-dominated sitcom. It aired at a time "when female characters were crude caricatures subject to shudderingly awful, nudge-nudge, wink-winks sexism," the magazine said.
But Mary Richards, the show's main character, changed all of that. In fact, she did something that was never done by any other female TV character before. The 30-year-old single woman moved to the big city to start a career as a television producer.
You can watch The Mary Tyler Moore Show on Amazon Prime Video, Pluto TV, Hulu, Apple TV, and Vudu.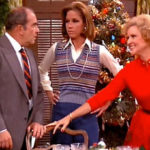 FUN FACT
TIME magazine called the show's first episode a disaster. Boy, were they wrong! The show lasted seven seasons, earned 67 Emmy nominations, and won 29 Emmys, including five Outstanding Writing Emmys. Additionally, the series was named Outstanding Comedy three years in a row, from 1975 to 1977.
Advertisements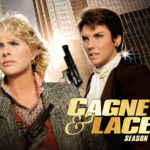 Advertisements
Best friends and work partners Christine Cagney and Mary Beth Lacey are police detectives who fight crime on the streets of 1980s New York City, while simultaneously tackling family life, battling personal demons, and fighting chauvinism in the workplace.
The show was on the air for seven seasons and was revived from cancellation twice. Additionally, the television series spawned four made-for-TV movies, including Cagney & Lacey: The Return (1994), Cagney and Lacey: Together Again (1995), Cagney & Lacey: The View Through the Glass Ceiling (1995), and Cagney & Lacey: True Convictions (1996).
You can watch Cagney & Lacey on Pluto TV, Apple TV, and Amazon Prime Video. The movies can be seen on Pluto TV, Tubi, The Roku Channel, and Amazon Prime Video.
Additionally, Cagney and Lacey: Together Again and Cagney & Lacey: The View Through the Glass Ceiling can also be viewed on Sling TV.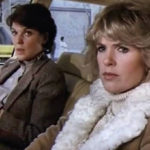 FUN FACT
In 2018, CBS ordered a pilot reboot of the series, this time with a new cast in an all new setting—Los Angeles.
Advertisements
Advertisements
This show follows the lives of three women who solve crimes for a private detective agency led by Charlie Townsend, an unseen boss who communicates with them via intercom and his liaison, detective John Bosley. Premiering on ABC in 1976, Charlie's Angels ran for five seasons and can now be viewed on Netflix.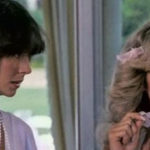 FUN FACTS
A remake of Charlie's Angels aired on September 22, 2011, but was canceled after just four episodes due to low ratings and poor reviews.
The original series spawned three Charlie's Angels movies

—

Charlie's Angels (2000), Charlie's Angels: Full Throttle (2003), and Charlie's Angels (2019).
The original title for the show was The Alley Cats, and the ladies were supposed to be karate experts working for the police.
The name "Angels" came from an old painting owned by Frank Sinatra that had three female angels on it.
Priscilla Presley, Kim Basinger, Michelle Pfeiffer and Kathie Lee Gifford were all considered to play Angels.
Advertisements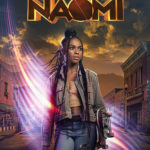 Advertisements
Naomi McDuffie starts out as your typical teenage girl. She's a top student, comes from a loving home, and maintains strong, solid friendships.
Naomi's also a huge Superman fan—perhaps his biggest fan in the whole world! And it makes sense that she'd feel a connection to him, considering that both she and The Man of Steel were adopted. But the connection doesn't stop there. After a bizarre event occurs in her hometown, Naomi discovers she has superpowers as well. The young superhero then sets out on a quest to uncover her hidden destiny.
You can watch Naomi on Tuesdays 9/8c on The CW.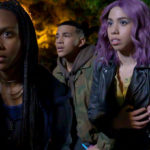 FUN FACTS
Naomi's superhero name is "Powerhouse."

Naomi was developed by filmmaker Ava DuVernay from a 2019 comic book created by Brian Michael Bendis, David F. Walker, and Jamal Campbell.

Naomi is the 10th DC Comics series to air on The CW Network since 2006.
Kaci Walfall, the 17-year-old actress who portrays Naomi McDuffie, told The New York Times that Supergirl was her favorite TV show in middle school and that she used to be in awe of Gal Gadot when the Wonder Woman movie hit theaters in 2017. "I loved seeing a woman in power," she said.
Advertisements
14

Marvel's Jessica Jones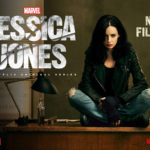 Advertisements
In an attempt to rebuild her life after a tragedy, Jessica Jones moves to Hell's Kitchen, New York, to open her own detective agency, where she can use her superpowers as a private investigator. There's just one problem: Kilgrave, a tormenter from her past, has resurfaced, and she must now use her powers to protect the citizens of Hell's Kitchen from this mind-controlling super villain.
FYI, you can watch all three seasons of Marvel's Jessica Jones on Netflix, YouTube, Google Play Movies & TV, Vudu, Apple TV, Amazon Prime Video, and iTunes.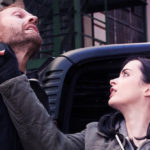 FUN FACTS
In 2015, CNN referred to Marvel's Jessica Jones as "a superhero show for adults."
Jessica Jones started out in the Alias comic book series back in 2001.
Jessica went to school with Peter Parker (Spider-Man) and her father worked for Tony Stark (Iron Man). What's more is that she initially was a version of Spider-Woman.
Jessica was an honorary Avenger for a while. In fact, she became the leader of the New Avengers.
Advertisements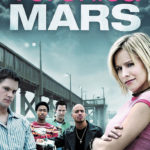 Advertisements
Veronica Mars is a part-time teenage private investigator who, after the murder of her best friend, will stop at nothing to find her killer. After several twists, she finally ends up solving the case. Throughout her time in school, Veronica decides to help out other students as well, and even lends a helping hand on her detective dad's cases.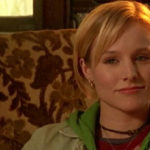 In the meantime, Veronica is dealing with issues of her own, as she struggles with the trauma of being drugged and raped at a high school party. There to help her out is her new best friend, Cindy "Mac" Mackenzie, a computer whiz who uses her hacking skills to assist Veronica on her cases.
The show was on the air from 2004 to 2007, and you can catch Veronica, Cindy and the gang use all of their mystery-solving skills on Hulu, YouTube, Google Play Movies & TV, Vudu, Apple TV, and Amazon Prime Video.
Advertisements
16

Xena: Warrior Princess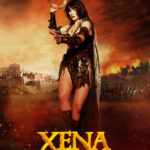 Advertisements
Xena: Warrior Princess chronicles the adventures of Xena and her best friend/sidekick Gabrielle, as they travel around Ancient Greece fighting bad guys. There are plenty of fighting scenes, including one of Xena's most epic battles in which she must single-handedly take on an entire army of Persians while Gabrielle is fighting for her life after being hit by a poison arrow.
Xena: Warrior Princess was on the air from 1995 to 2001 and can currently be seen on Tubi, The Roku Channel, and Apple TV.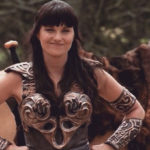 FUN FACTS
Despite the show being an American television series, Xena: Warrior Princess was filmed on location in New Zealand.
The series was a spinoff of Hercules: The Legendary Journeys. In fact, when Xena was introduced on this show, she was only supposed to appear in three episodes and die at the end, but the creator was so impressed with how the character turned out that he decided to give her her own show.
The name Xena means "stranger."
Advertisements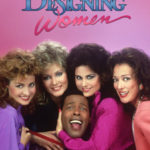 Advertisements
If you've ever even watched just one episode of Designing Women, you're already aware that there's no lack of female empowerment on this show. In fact, Designing Women revolves around four women who aren't afraid to tackle issues such as domestic violence, unhealthy beauty standards, sexual harassment, women's rights, politics, and religion.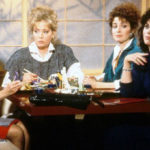 They often tackle these issues with a sharp tongue and fiery wit. This is especially true of the character Julia Sugarbaker, the refined Southern woman who runs a design firm out of her home with her sister, Suzanne.
Here's an example of one of her quips: "It has been the men who have done the law making and the money making, and most of the mischief making. So, if the world isn't quite what you had in mind, you have only yourselves to thank."
You can hear more of Julia's (and the rest of the cast's) witty remarks by watching Designing Women on Tubi and Hulu.
Advertisements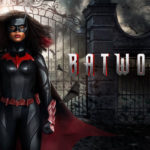 Advertisements
After Batman's mysterious disappearance, Gotham is controlled by Jacob Kane and his fascist private police force known as "the Crows." Meanwhile, when a gang targets the firm, Kane's daughter, Kate, returns home to decide if she's going to help her family and Gotham.
But, in order to do that, Kate will have to become the one thing that her father absolutely cannot stand—a dark knight vigilante. Fortunately for the city, Kate decides to carry on the legacy of her missing cousin, Bruce Wayne, and protect the streets of Gotham as Batwoman.
Now in its third season, Batwoman can be seen on The CW on Wednesdays at 9:00 p.m. ET. You can also watch the show on HBO Max, Hulu, YouTube TV, fuboTV, YouTube, Google Play Movies & TV, Apple TV, Vudu, and Amazon Prime Video.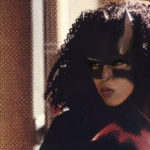 FUN FACT
You might notice that Batwoman looks a bit different in the first season than she does in the other seasons. That's because Ruby Rose, the woman originally cast in the role, left the show after one season. Javicia Leslie now stars as the caped superhero.
Advertisements
Advertisements
Living Single was a five-season show that followed the lives of four women (and their two male friends) living in Brooklyn. Three of the women shared a brownstone: Khadijah James, the no-nonsense editor of a black magazine, Regine Hunter, a snooty boutique saleswoman, and Synclaire James, Khadijah's bubbly cousin from Minnesota who works as an assistant at the magazine.
The fourth member of the group, Maxine Shaw, is a tough lawyer who lives across the street from the three roommates.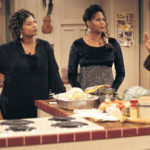 "For me, it began with the realization that if this industry was really only going to cater to and embrace white people, and white men in particular, and have them in positions of power behind the scenes," writer Yvette Lee Bowser told The Atlantic in an interview a few years ago.
"I wasn't gonna be here for long. So that was my impetus for getting into the world of development and creation of shows about us."
You can watch Living Single on Hulu, Philo, YouTube, Apple TV, Vudu, and Amazon Prime Video.
Advertisements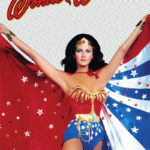 Advertisements
HBO Max, YouTube, Google Play Movies & TV, Apple TV, Vudu, and Amazon Prime Video are all streaming the hit 70s TV show Wonder Woman.
Running for three seasons from 1975 to 1979, this superhero series, which aired originally on ABC and then on CBS, had Amazonian princess Diana, also known by her alter ego as Diana Prince, coming to the United States during World War II to assist military man Major Steve Trevor. Once it was picked up by CBS, the title changed to The New Adventures of Wonder Woman and the show took place during the 1970s.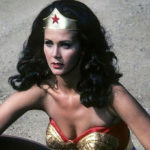 In the meantime, Wonder Woman, her magical accessories (bullet-deflecting bracelets and a golden lasso), and her ability to transform from Diana to her superhero alter ego while simply spinning in place, had little girls everywhere excited—so much so that they began donning Underoos and Halloween costumes based on the character.
Advertisements