The Unluckiest People In The World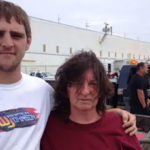 Advertisements
Melanie Martinez is known as the "unluckiest woman in America"—and for good reason. She lost not one, not two, not even three, but FIVE homes to storms!
Martinez, a school bus driver who lived in storm-prone Louisiana, lost four homes to hurricanes. Then, after she received a $20,000 reality TV makeover for her fifth home, she lost that one, too, during Hurricane Isaac in 2012.
And get this: there was only a 4 percent chance each year of a home being hit by a hurricane in Louisiana. Yet, Martinez had her homes not only hit but destroyed several times. No wonder she's considered the unluckiest woman in America.
Advertisements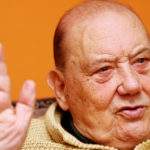 Advertisements
Depending on how you look at it, Frane Selak could either be considered the "world's luckiest man" or the "world's unluckiest man." Over the years, he survived a train crash, a plane crash, a bus accident, two car explosions, being hit by a bus, a close call with a truck, and an almost-300-foot drop after a driving accident.
It was the train crash, which took place in 1962, that set off this rather odd chain of events for the Croatian music teacher. Selak passed away in 2016 at the age of 87. The cause of death is unclear, though. Given his track record of escaping freak accidents, he probably just died of natural causes.
Advertisements
Advertisements
Erik Norrie has had lots of near misses. He was attacked by a shark, struck by lightning, and bitten by a rattlesnake. He did lose a chunk of his leg from the shark bite, but thankfully, he was saved by his father-in-law.
The odds of any one of those things happening to a person are very low—1 in 11.5 million for shark attacks, 1 in 3,000 for being struck by lightning, and 1 in 37,500 annually for rattlesnake bites—>so I'm sure the odds of all three happening to one person are extremely low. Still, it happened to Norrie. What's more is that he was bitten by a monkey, too, not once but twice. One of the monkeys even hit him, grabbed his car keys, and threw them at him.
Advertisements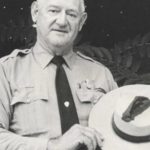 Advertisements
Former Virginia park ranger Roy Sullivan was known to some as the "human lightning rod" and to others as the "spark ranger." That's because he had been struck by lightning seven times, including four times in five years between 1969 and 1973. On one occasion, a bolt of lightning struck him inside a ranger station and set his hair on fire. On another occasion, Sullivan was trout fishing when he was hit by a bolt of lightning.
Because of his unfortunate luck, Sullivan ended up being featured in the Guinness World Records for surviving more lightning strikes than anyone else in recorded history.
Advertisements
5

Jason & Jenny Cairns-Lawrence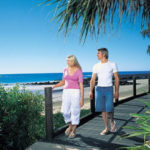 Advertisements
Jason and Jenny Cairns-Lawrence like to travel. Unfortunately, trouble seems to follow them wherever they go. The couple, who is from England, somehow managed to be on vacation in three different cities undergoing terrorist attacks. They were in New York City on 9/11, in London during the 2005 suicide bombings, and in Mumbai during the 2008 attacks on several landmarks. Their experiences were featured in two books about chance and statistics: Beyond Coincidence by Brian King and Martin Plimmer, and The Improbability Principle by David Hand.
What's more is that, according to Hand, the odds of something like this happening to two people are not as slim as we think. That's because, according to the Law of Truly Large Numbers, if given enough opportunities, unlikely things will happen.
Advertisements
Advertisements
John Lyne has been unofficially dubbed "Britain's unluckiest man." He has survived at least 16 major accidents, including car crashes, lightning strikes, falling off a horse and cart, being run over by a delivery van, falling down a manhole, an accident in a mine, a near drowning, being hit by a catapulted stone, and falling out of a tree and breaking an arm, only to break an arm again in a bus crash on the way back home from the hospital. These accidents have resulted in broken bones, smashed teeth, and a badly damaged back, leg and knees.
"With all the bumps and scrapes over the years, I have been very lucky. I should be winning the lottery next," he told Daily Mail. "I don't think there is any reason or explanation for it though, it has just happened really. I have to be particularly careful on Friday the 13ths," he added.
Advertisements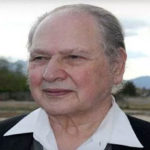 Advertisements
Former taxi driver John Wade Agan has had a string of bad luck for a good part of his life. He was struck by lightning and awoke to find himself surrounded by paramedics with a hole burned in his sock. I'm sure it didn't help that just before he was struck by lightning, he was leaning over a metal sink and talking on the phone. But, I digress.
Agan was also robbed at gunpoint while driving his taxi and ended up locked in the trunk of the car. He also suffered injuries after being stabbed in the chest with a butcher's knife. Lastly, Agan claims to have been bitten by two snakes at the same time.
Advertisements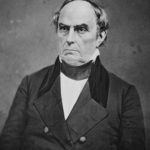 Advertisements
Daniel Webster was a great orator and U.S. Senator who represented Massachusetts and his home state of New Hampshire. Webster had one goal in life, and that was to be president. He had the chance to be vice president to William Henry Harrison, but he turned it down.
As luck would have it, Harrison died just a few short weeks into his first term, and Zachary Taylor, who was Harrison's VP, became president. Taylor also asked Webster to be his VP, but he turned that down as well. And as you probably guessed, Taylor died in office, too. His VP, Millard Fillmore, succeeded him upon his death.
Advertisements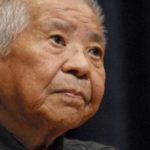 Advertisements
Tsutomu Yamaguchi survived two atomic bomb detonations in three days in Hiroshima and Nagasaki during World War II. He was on a three-month-long business trip for his employer, and the last day of the trip (August 6) was when the first bombing occurred. Yamaguchi, who was less than two miles from ground zero, suffered a perforated eardrum and upper body burns.
Three days later, he returned to work in his hometown, Nagasaki. While he was in a meeting explaining to a company director everything that happened in Hiroshima, there was another explosion. He dropped to the floor just seconds before the shock wave shattered the office windows and sent broken glass and debris flying through the room. The three-day ordeal earned him the nickname "Niju Hibaku," which means "twice bombed."
Advertisements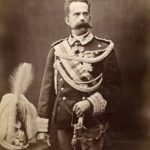 Advertisements
Major Walter Summerford was struck by lightning several times in his life—and death! He was struck by lightning in 1918 while riding a horse on a World War I battlefield in Belgium. The horse died, but Summerford was only temporarily incapacitated. Then, in 1924, he was struck by lightning when he was fishing in a pond in Canada. He was sitting under a tree at the time. Lightning struck him again in 1930 when he was walking in a park and a storm arose all of a sudden.
Summerford died two years later and was buried in Vancouver, Canada. As luck would have it, Mother Nature struck again, and in 1936, Summerford's gravestone was destroyed by, you guessed it, a lightning strike!
Advertisements
11

Adrian Carton De Wiart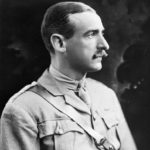 Advertisements
It's expected for servicemen and women to get wounded at least once in war. Unfortunately for Adrian Carton de Wiart, he was wounded several times—eight, to be exact.
Born in 1880, he served in the British Army during the Boer War and both World Wars. While he managed to escape the Boer War with only minor injuries, he ended up getting shot in the arm and face and losing part of his left eye and left ear while serving in Africa during World War I. Then, he lost two fingers at the Second Battle of Ypres. His whole hand had to eventually be amputated. Lastly, Carton de Wiart was taken prisoner in Italy from 1941 to 1943 during World War II.
Advertisements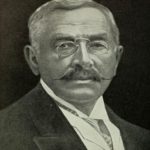 Advertisements
Adolf Beck's situation is a case of mistaken identity. Unfortunately, he spent several years in jail before he was released. Here's what happened:
A Beck lookalike named Wilhelm Meyer, who went by several aliases, including John Smith, tricked women into handing over their jewels to him. He told them that he was a nobleman who could examine their pieces for size and return with more impressive pieces. Obviously, he never came back. He was eventually arrested and did five years in prison.
Fast forward 18 years later, and a man named Adolf Beck was walking down Victoria Street when one of Meyer's victims identified him as the thief. Of course, he denied the allegations, but was arrested and charged anyway. What's more is that other women started popping up and accusing him of stealing their jewels as well. As luck would have it, Beck was tried by the same judge who had prosecuted Meyer. And, because the two looked so much alike, the judge was convinced that Beck was Meyer. Beck ended up doing seven years in prison and was released on parole in 1901.
And if all of this wasn't bad enough, Beck got arrested again in 1904 after another woman mistook him for Meyer. But the woman wasn't 100 percent certain that it truly indeed was Meyer, so the trial judge decided to delay sentencing. It's a good thing he did, because Meyer was arrested a few days later for conning women out of their jewelry yet again. Consequently, many of the women who had accused Beck recanted their stories. Beck was pardoned and given £5,000.
Advertisements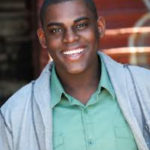 Advertisements
Jerome Moody may not have had a string of bad luck like many of the other people on this list, but he did have something very unfortunate happen to him. He drowned at a pool party hosted by lifeguards.
According to The Associated Press, more than half of the people at the party were certified lifeguards, yet Moody still ended up at the bottom of the deep end of a New Orleans Recreation Department pool. His body wasn't found until the end of the party.
"The lifeguards were really upset. It's a real tragedy," former department director Madlyn Richard told AP. "This was the first annual party in memory where they could celebrate a trouble-free season. We had all been talking about it. It was the first season without a single (drowning) incident," she added.
Advertisements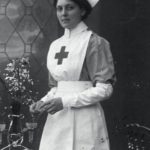 Advertisements
Violet Jessop was given the nickname "Miss Unsinkable." That's because she survived three catastrophes at sea. The nurse and ocean liner stewardess was traveling on both the RMS Titanic and HMHS Britannic ships when they sank in the early 1900s. She was also aboard the RMS Olympic when it collided with the HMS Hawke near the Isle of Wight.
Jessop was asleep when the Titanic struck an iceberg in April 1912, but she awakened and was able to help rescue several women and children. Late 1912 was when she served as a nurse aboard the RMS Olympic, a World War I ship. Then, in 1916, Jessop worked on the HMHS Britannic. The ship hit a mine in the Aegean Sea and sank. Jessop hit her head on the keel of the ship, but she survived.
All of this didn't stop her, though, and she continued to work aboard ships until she retired in 1950.
Advertisements
Advertisements
Sixteen-year-old Ye Meng Yuan was ejected from a Boeing 777 during the 2013 Asiana Airlines crash. As luck would have it, she survived the crash, only to be killed by rescuers.
Yuan was on the ground covered with flame-retardant foam when two fire department rigs ran over her, killing her. What's more is that one of the rigs had earlier been directed around her when she was still visible.
The San Mateo County coroner's office concluded after an autopsy that Yuan died when her head was struck by one of the fire rigs. Footage from a fire commander's helmet camera shows that it was the second rig that dealt the fatal blow.
Advertisements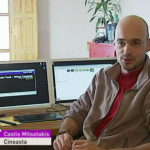 Advertisements
Greek filmmaker Costis Mitsotakis is often referred to as the "world's unluckiest man" because he was the only resident in a small Spanish village to not win a share of a lottery jackpot. Mitsotakis didn't purchase a ticket, and as a result, couldn't get a cut. So, how much exactly did Mitsotakis miss out on? A whopping $922 million!
The village only had 70 residents, so even though they had to split $922 million, it was still a large chunk of money for each one of them—a little over $13 million, to be exact. I'm sure Mitsotakis was kicking himself once he found out the others had won. He didn't let it get him down too much, though. Instead, he ended up making a movie about it.
Advertisements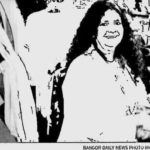 Advertisements
A lot of interesting (and unfortunate) things have happened to Jeanne Rogers in her lifetime. She was struck by lightning twice. She's been strangled and mugged. She fell off a cruise ship and lost consciousness in the water. And on another occasion, she was attacked by a bat. The bat, for whatever reason, grabbed hold of her scalp and wouldn't let go, so she had to drive to the vet to have it removed. Talk about traumatizing!
And here's another unfortunate moment in her life: She once pantsed Mr. Rogers (yes, that Mr. Rogers) at a public swimming pool. While trying to get out of the water, she inadvertently yanked on Mr. Rogers' swim trunks. I'm sure they were both embarrassed.
Advertisements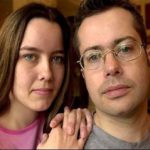 Advertisements
Martyn and Kay Tott were ecstatic to find out that the numbers on the lottery ticket they purchased matched the Camelot lottery jackpot, which carried a prize of £3 million. The excitement came to an abrupt end, however, when the couple realized they'd lost their ticket. Not only that, but because they were outside of the claim timeframe for lost tickets (they realized they had won the unclaimed prize six months after buying the ticket), the couple couldn't collect the winnings.
To make matters worse, the husband and wife split up afterward. "We'd only known each other for two years and the lottery ordeal quickly highlighted our differences," Martyn told The Sun. "All we did was bicker. Sadly, both of us agreed we should split and Kay moved out."
Advertisements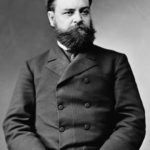 Advertisements
I don't know if Robert Todd Lincoln was unlucky or if he was just a bad luck charm for others around him—U.S. presidents, in particular. For those of you who don't know, Robert Todd Lincoln is Abraham Lincoln's son. And, of course, you know that President Lincoln was assassinated. Robert served as Secretary of War under our 20th president, James Garfield. Garfield was gunned down right before he and Robert were to meet in New Jersey. And then there's our 25th president, William McKinley. As you know, he was assassinated as well. What you probably don't know is that Robert was in the room at the time of the assassination.
Here's something else: Robert was the only child of President and Mrs. Lincoln to survive into adulthood. One brother died at the age of 4, another at the age of 11, and a third at the age of 18. Although 18 is the age of adulthood today, it wasn't back in the 1800s. In fact, legal adulthood was at age 21 until the mid-twentieth century.
Advertisements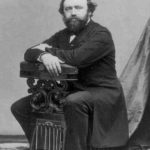 Advertisements
Adolphe Sax's string of bad luck came early in his life. When he was a boy, he fell out of a window, almost drowned, was hit on the head with a brick or large stone, swallowed a pin or needle, drank watered-down acid, was burned in a gunpowder explosion, and tripped and fell onto a hot stove and landed on a cast-iron pan.
Later in life, he developed lip cancer. Then, after surviving all of these catastrophes, he ended up dying in relative poverty despite being the inventor of one of the most popular musical instruments of all time—the saxophone.
Advertisements