Top 10 best vegan restaurants in Toronto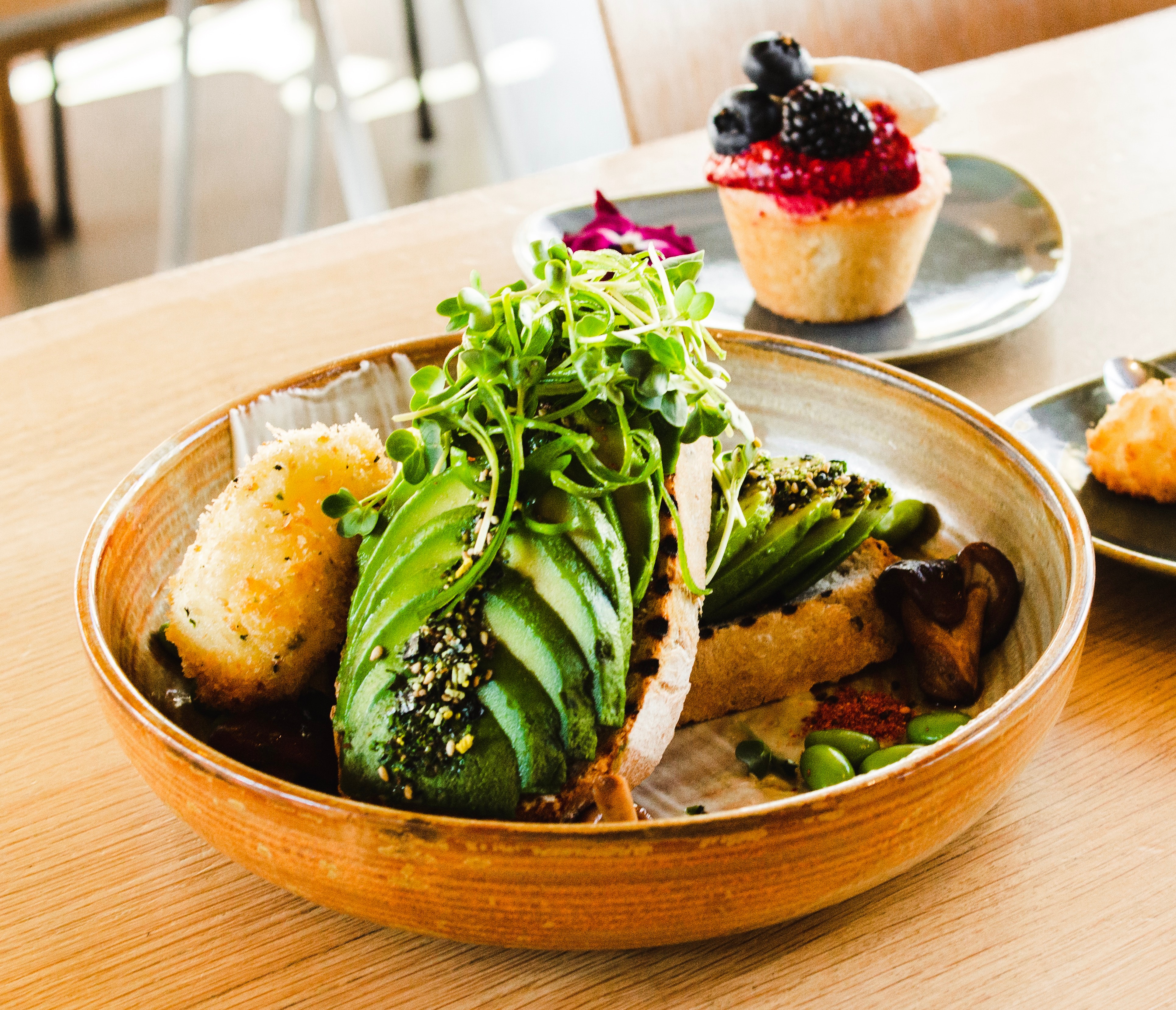 O Toronto, vegan heaven, where are your best vegan restaurants?
Toronto doesn't disappoint when it comes to vegan restaurants, or anything, except maybe rent prices—but this is off topic. Here is our selection of the best places to eat if you enjoy vegan cuisine. Whether you love healthy, greasy, cheap or fancy food, we've got you covered.
#6 according to our users
Fresh is a Torontonian vegan chain of restaurants; you can find them on Eglington, on Spadina, on Bloor, on Queen and on Crawford, as well as on Front. The latter is the 2018 addition to the business and is the only place where you'll also find craft cocktails.
Fresh is well-known for its tasty dishes, but it started off as a juice business. Today, they still offer delicious raw juices you can drink on location or grab to go.
#7 according to our users
Planta is where Asian cuisine meets vegan cuisine in charming chic decor. This is your upscale, full-service dining option. They have three different locations, two of them being downtown and another one in Yorkville. One of their downtown locations is actually Planta Burgers, and, you will have guessed it, serves burgers!
#3 according to our users
Selam Vegan is not your typical vegan restaurant. In addition to enjoying the vegan diet, you will be able to taste Ethiopian cuisine as well since the establishment is a fusion of the two. This is the place to be if you want to share your vegan meal between friends or family members.
#5 according to our users
Who said vegan had to be pricy? Hello 123 is your affordable vegan restaurant and bar on Queen Street. They are super healthy, which is always a nice bonus. If you fall in love with them, you will be pleased to know they also have a location in Montreal.
#4 according to our users
Rosalinda is a vegan Mexican restaurant located in the heart of the financial district downtown TO. With its numerous plants and big windows, you'll have the impression to be in the jungle—or at least in a greenhouse for the least imaginative souls out there.
#1 according to our users
Just in case you thought vegan was a synonym with healthy, here you have your typical pub food. Delicious AND vegan carbs? YES. Moreover, Vegandale is the only vegan brewery in Toronto. Because no, most beers aren't vegan, sorry to break it to you…