Easy Ways To Get Free Money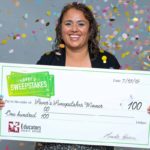 Advertisements
Unlike the lottery, sweepstakes are free to enter, and the winnings can be huge! For example, PrizeGrab, an online sweepstakes website, offers popular cash prizes that range from $1,000 to $25,000. Other rewards include merchandise and gift cards.
Please be aware, though, that prize winnings are taxable. This means that the U.S. federal government and your state (unless you live in a state that doesn't impose state-level income taxes) taxes prize winnings. This holds true even if you didn't enter, but still won, anyway. I'm guessing this means that if a family member or friend entered you and you won, you'd still be responsible for paying taxes on the winnings.
Advertisements
2

Rent Out Your Extra Space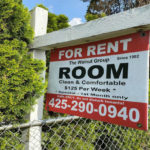 Advertisements
If you have extra space at home, there are a number of ways you can make money off of it. One way is to rent your extra rooms to people on Airbnb. You could also host a foreign exchange student. Host families get paid to help cover the day-to-day food and accommodation expenses of said student.
Or, instead of renting to or hosting people, you could make money storing other people's stuff. For example, you could rent out your shed as storage space. You could also rent out the extra space in your driveway as parking space. I even read somewhere about a family who rented out their backyard to campers. As you can see, the possibilities are endless!
Advertisements
3

Wear Promotional T-Shirts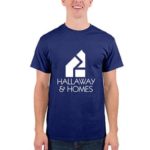 Advertisements
Because advertising can be so expensive, businesses often jump at the chance to get it for cheap, and that's where you come in. You can make money wearing promotional t-shirts for companies and organizations whose advertising budget is small.
But that's not all. You can also make money by wrapping your car with advertising. Simply sign up with a company like Wrapify or Carvertise, accept a campaign offer, and bring your car to a shop to be wrapped—at the company's expense, of course. Just how much you can make depends on the offer and how many qualifying miles you drive. Many drivers make from $100 to $450 a month.
Advertisements
4

Get Cash For Your Old Stuff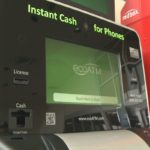 Advertisements
There are a number of ways to get cash for old stuff. Plenty of companies (online and offline) will pay you for your old cell phones. For example, Decluttr once offered $481 for a Verizon 256GB iPhone 12. They'll even pay you for your other tech devices, too, including Kindle readers, video games and game consoles, CDs, DVDs, Blu-ray discs, smartwatches, and GoPro cameras.
But it isn't just electronic devices that you can get cash for. There are companies willing to pay you for your unused diabetic test strips as well. Cash For Diabetics is one such company. To get paid, all you need to do is place your unopened packages in their free mailing kit. Once they receive your package, they'll mail you a check in 2 to 8 business days.
Advertisements
5

Invest In The Stock Market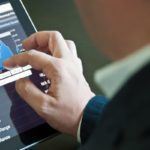 Advertisements
Did you know that some brokerage firms give you bonus money to purchase stocks when you first open an account with them? For example, Stash.com will give you $10 to invest after you deposit at least $5 into your personal portfolio.
Then, there are some firms that give you bonus stock. Robinhood, for example, gave me one share of Zynga when I opened an account with them in 2019. Once you receive your bonus stock, you can sell it right away or you can hang onto it and let its price rise higher before selling it. Either way, it's extra money in your pocket that wasn't there before.
Advertisements
6

Take Advantage Of Sign-Up Offers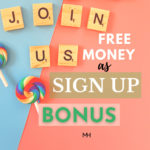 Advertisements
Credit card companies offer sign-up bonuses to attract new customers. The catch is you typically have to spend a certain amount of money before you are rewarded the bonus, but if it was something you were going to buy anyway, you're essentially getting free money to purchase it.
So, what kind of sign-up bonuses can you expect? Well, it depends on the company and what they choose to offer. The Blue Cash Preferred Card from American Express, for example, offers new customers a $300 statement credit after they spend $3,000 in purchases on their new card within the first six months. Other cards, like the Citi Custom Cash Card, for example, offer points which can be redeemed for cash back.
Advertisements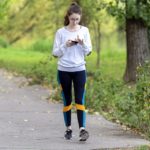 Advertisements
Did you know that you can earn money just by walking? Yep, it's true! According to an article published by SaveTheStudent.org, apps like Sweatcoin and BetterPoints pay you for each step you take throughout your day. The apps track your movements and then reward you with virtual currency, which can be exchanged for money or for gift cards to popular shops and restaurants.
What's more is that these apps also help to improve your overall health and well-being. Plus, walking also cuts down on air pollution and reduces congestion, thereby improving the overall health and well-being of the community as a whole.
Advertisements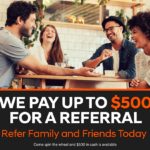 Advertisements
Companies often pay their current customers to bring in new customers—more specifically, their family and friends. For example, when you refer a friend to Acorns, the investing app will give both you and your friend $5 or whatever the current referral promotion amount may be. The money will be deposited into your Acorns Invest account and subsequently invested for you.
When you invite friends to Robinhood, you get to pick a free piece of stock, and you can earn up to $200 in stock for every referral!
Then there's Grove Collaborative. They give you $10 for each person you invite who places an order. On top of that, the friend will receive a free gift set.
Advertisements
9

Win Cash Eating Or Dieting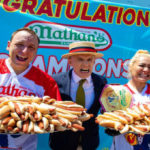 Advertisements
Ever wonder how people sign up for those eating contests you see on TV and if there's any incentive besides the free food? Well, there is another incentive, and it's a big one. According to an article published by The Penny Hoarder, several people who have signed up for eating contests have won more than $100,000 in prize money!
And once the eating contest is over, you can sign up with HealthyWage to lose any extra pounds you may have put on. Not only do you get the chance to get in shape, you can win a cash prize, too. The top prize offer is $10,000!
Advertisements
10

Sell Your Eggs Or Sperm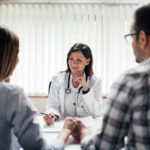 Advertisements
People who are desperate to have children are willing to pay top dollar for eggs and sperm. Sperm donors can earn $40-$70 per donation and make $1,000 per month! Egg donors can make $5,000-$10,000 per donation!
Please note that there are requirements you must meet prior to becoming a donor. For example, sperm donors must be healthy and have no history of sexually transmitted infections. Depending on the company, you might also be required to meet certain criteria, such as a high grade point average, a minimum height, a specific blood type, etc.
Egg donors also must undergo medical screening prior to donating. Plus, they must meet an age requirement and take fertility drugs at home.
Advertisements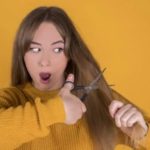 Advertisements
There are plenty of people willing to pay top dollar for your locks for a number of reasons. In fact, one woman sold her hair on HairWork.com for $4,000!
"Long hair extensions are popular, and wig sellers are always seeking natural hair to offer more realistic options to their customers," TheSavvyCouple.com wrote on its website. "To sell your hair, you'll need at least 6 inches and it must be clean, healthy, and shiny. In addition, typically your hair should also be un-dyed and untreated. If you have an unusual but natural hair color, you can earn more for it."
The website also recommends speaking to a wig seller to find out the price before cutting your hair.
Advertisements
12

Participate In A Clinical Trial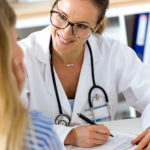 Advertisements
If you're not worried about the potential side effects or unintended consequences, participating in a clinical trial can be a good way to get your hands on some extra cash. Now, that's not to say that these drugs aren't safe. By the time they reach the human testing phase, they've already passed other types of testing. Besides, even drugs that are on the market already and have been there for years can have potential side effects or unintended consequences.
That being said, by participating in a clinical trial, you not only help test new life-saving drugs, you also get paid for doing it. Pay can range from $50-$300 per day or visit.
Advertisements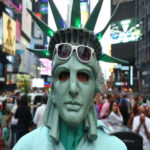 Advertisements
If you've ever been to the Big Apple, you've probably seen some weird stuff, like people dressed up in crazy costumes. But those people may not be as weird as you think. Truth be told, they're probably not even weird at all. It's highly likely that they know something you don't, and that is that people will tip you a few dollars to take pics with you while you're donning your costume.
Believe it or not, those tips can start to add up pretty quickly. Some people are able to make a few hundred dollars a day simply by posing as living statues, dressing up as movie characters, or painting themselves in crazy colors.
Advertisements
14

Open A New Bank Account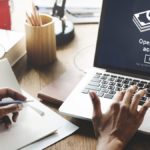 Advertisements
Banks often attract new business by offering promotions. For example, a bank might offer new customers up to $250 for opening a checking account. Keep in mind that there are a few things you have to do after opening the account in order to get the money, such as depositing your own funds into the account, setting up direct deposit, and maintaining a minimum balance. If you can do those things, the money is all yours.
Just so you know, the bonus money will more than likely be deposited into the new account you open rather than the bank cutting a check to give to you.
Advertisements
15

Earn Cash-Back Rewards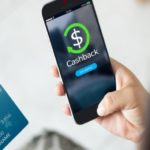 Advertisements
Did you know that there are tons of mobile apps, banks, and credit card companies that will pay you to go shopping? Yep, it's true. For example, Bank of America offers cash back deals at your favorite stores and restaurants when you pay with your eligible Bank of America debit or credit card.
Then, there are mobile apps like Ibotta and Rakuten. You can earn cash back by shopping using these apps on your phone or computer. With Rakuten, you can get up to 40% cash back, shop special deals, and earn $10 just for signing up. With Ibotta, you can also shop in person. Simply link your loyalty cards and upload your receipts.
Advertisements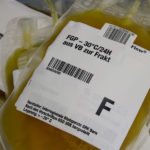 Advertisements
Although you can't sell your blood, you can sell your blood plasma. You can make anywhere from $20 to $50 per donation, and you can donate up to twice a week, with at least one day between donations.
Keep in mind that there are certain requirements you must meet before donating plasma. These include meeting the minimum age and weight requirements. Plus, you'll be screened for good health before you're allowed to donate. The whole thing will take only about 45 minutes of your time. If you get paid the maximum, that's $100 a week for about an hour and a half of your time out of the entire week.
Advertisements
17

Search For Unclaimed Money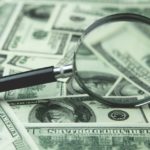 Advertisements
Okay, this technically isn't free money because it's money that's actually owed to you. Still, it's money you didn't know about, so it could qualify as free money. It could be money that a utility company owes you, or unclaimed life insurance benefits, or even a tax rebate.
So, how do you go about finding this unclaimed money? There are a number of websites you can visit to check if there's any money that's owed to you. One such website is unclaimed.org, the website for the National Association of Unclaimed Property Administrators, a Network of the National Association of State Treasurers. You can search for unclaimed property by state or province, or you can search multiple states simultaneously.
According to the website, 1 in 10 people have unclaimed property, and states return $3,000,000,000+ annually to people who didn't even realize they were owed money!
Advertisements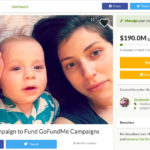 Advertisements
There is a popular saying that goes something like this: A closed mouth doesn't get fed. In other words, no one can help you if they don't know you need help. And that's where online fundraising platforms like GoFundMe come into play. All it takes is five minutes to start a fundraiser and you can ask for money for anything that you wish, including help with bills, help getting your business off the ground, or help fulfilling a lifelong dream.
The process is really simple, too. All you have to do is set your fundraiser goal, tell your story, add a picture or video, and share your message with friends via email, text messaging, or social media. Then, sit back and watch the money roll in.
Advertisements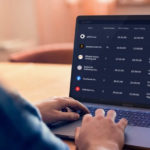 Advertisements
Mike Merrill was the first person ever to be "publicly traded." In 2008, he created 100,000 shares of himself and sold them to friends and strangers at $1 per share. Sounds crazy, right? But he did it. And, by the time March 2013 rolled around, his shares were trading as high as $20!
Becoming a publicly traded person doesn't come without its costs, though. His investors got to make decisions on some very important issues in his life, like whether he should get a vasectomy (there were more nays than yeas, of which I'm sure he was glad) and if his life insurance payout should be distributed among the investors when he dies. As expected, there were far more yes votes for this one.
Advertisements
20

Apply For Scholarships And Grants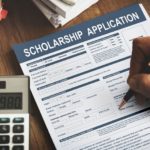 Advertisements
College is expensive, but it doesn't have to be. If you have the grades (and the financial need, too), you can apply for scholarships and grants that could perhaps cover all of your expenses from start to finish. And, unlike student loans, scholarships and grants don't have to be paid back.
What's more is that many people don't even know they're eligible to apply. That being said, it pays to do your research. Talk to your guidance counselor; you'll be amazed at the amount of information they have access to. Take some time to do research on your own as well. The internet has a ton of information right at your fingertips.
Advertisements