The Worst Hotels In The World
1

Town House Motel – Tupelo, MS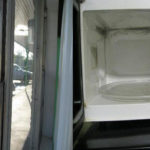 Advertisements
According to TripAdvisor, the Town House Motel is budget friendly and offers all sorts of amenities such as air conditioning, free Wi-Fi, free parking, an outdoor pool, and a microwave and refrigerator in each room. It's also just minutes from popular attractions such as the Elvis Presley Center, Elvis Presley Birthplace & Museum, and the Tupelo National Battlefield. Sounds good, right? Yes, it does… until you hear what guests have to say about it.
Most of the reviews of this hotel on TripAdvisor are bad. One guest who stayed there in August 2021 said it was the worst hotel of all time. She warned others not to stay there because they'd probably get sick if they did. Another guest complained about the room being filthy, and someone said there was even a puddle of blood in front of their door. Still, another TripAdvisor user complained about noisy guests and almost getting mugged by someone.
Advertisements
2

Britannia Hotels – The UK
Advertisements
Known as "Britain's worst hotel chain," Britannia Hotels have been ranked the country's worst hotel group for at least seven years running—and for good reason. Guests have found several disgusting things in their hotels over the years, like unflushed toilets full of poop, mice in the rooms, the bar and eating area, rotten food under the bed, hair all over the bed and bathroom, and even a dead pigeon rotting outside a window.
Security issues abound at Britannia's 61 hotels, too. One guest claimed the latch on their room window was broken and held in place only by a teaspoon. Another had a door with no functioning lock. Instead, it was held shut by two hairbands. What's more is that guests' complaints often go unaddressed.
Advertisements
3

Econo Lodge – Naval Station Norfolk (VA)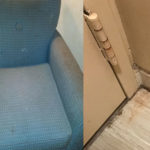 Advertisements
I've stayed at this hotel before and can verify that it's not in the best condition. The first thing I noticed was that the room they were trying to put me in had no peephole whatsoever. The hole was still there, though, just no glass—meaning that anyone could walk up to the door and look right in the room. Not only that, but all sorts of bugs could get inside the room, too. The next thing I noticed after they put me in a room with a properly functioning peephole was that it reeked of cigarettes and other weird smells. Plus, there was hair, dirt and crumbs all over the place.
Here's what other guests had to say:
"Do not stay here! / We got here late and had been traveling all day and was too tired to go looking for another place. I don't normally write bad reviews but I use trip advisor a lot when setting up trips and don't want anyone else to make the mistake of staying here!!! / Our room smelled sooo bad like cross between wet dirty dog and urine, room was very damp too, took off shoes to get in bed and there was so much dirt had to brush off bed, the hair dryer cord had black mold growing on it, we slept for a while but got up early cause it stunk so bad and we were so disgusted that we didnt shower there just got out as fast as we could. If you are in the area and tired like we were I would find a place to park and sleep in my car!" [sic] -Tim W.
"Horrible 'motel.' Do not stay here. I spent $175 to spend 2 hours in this hotel. My sons ball tournament was cancelled and I didn't even spend the night before heading back home. The motel is old, musty and filthy. The pool area is horrible. The pool had room keys in the bottom of the pool and a pool light and wire sitting on top of the pool ledge. Dead roach in pool vestibule. 'Keyed' pool doors just push right open . I didn't feel safe at this place. Filthy moldings and door in the hotel room…Horrible !!!" [sic] -Robyn E.
Advertisements
4

Rodeway Inn – Richmond, VA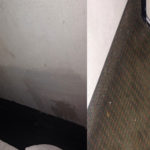 Advertisements
"Choice Hotels takes pride in its hotels' long-standing dedication to cleanliness, including our 150+ point cleanliness checklist already on every housekeeping cart as part of the Room Condition & Cleanliness program." That's a note from Rodeway Inn Richmond on TripAdvisor. But according to guests, this hotel is anything but clean.
One guest said when she and her husband arrived, the floors were filthy and sticky, the walls were dirty and stained, the non-smoking rooms smelled of smoke, and some rooms had roaches. She ended her comment by saying that the health department needed to make a visit to this hotel. Meanwhile, another guest complained of dirty linens. And speaking of dirty linens, one guest found blood on the sheets and the pillowcase.
Advertisements
5

City View Hotel – London, England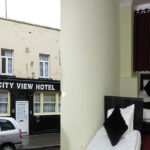 Advertisements
You would think that a hotel with the word "view" in its name would offer nice views. Not only does City View Hotel not offer nice views, it doesn't offer any views at all with its lack of windows. "No windows in your room, it feels like you're suffocating," one guest said. And, if that weren't bad enough, guests also complain about the rooms being too small. If you're claustrophobic like me, booking a room at this hotel is a definite no-no.
Other complaints include expired food, chest hairs all over the beds, stained sheets, and filthy bathrooms.
The Daily Mail reached out to City View Hotel for a comment after learning about all these complaints, but, of course, they didn't respond.
Advertisements
6

Hans Brinker Budget Hotel – Amsterdam, Netherlands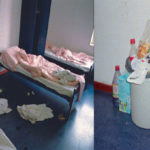 Advertisements
Uh oh. That was my first thought when I saw the word "budget" in this hotel's name. After all, the old adage is true: you get what you pay for. And this is what you will get when you book a room at Hans Brinker Budget Hotel:
Filthy rooms
Dirty linen
Bed bugs
Carpet charred with cigarette ash
Watered down beer
NO swimming pool, room service, honeymoon-suites, gym, tiny bottles of shampoo, spa-bath, or bellboys.
And get this: the hotel KNOWS it sucks and actually uses that to advertise to potential guests! Here's what's written on the hotel's website:
"One location. Low expectation. / Welcome to the Hans Brinker: quite honestly not the best, but definitely the most memorable hostel in Amsterdam. At the Hans Brinker Hostel you get what you pay for… You will simply get a basic room in the centre of Amsterdam that is worth every penny. / We offer single, twin and dorm rooms, which fit up to 8 persons. We also offer breakfast and dinner. In Amsterdam, after having drinks in our hostel bar, the shortest route to oblivion leads right to our basement. We can go up, we can go down, but we'll never be average."
Advertisements
7

Hotel Printania Porte De Versailles – Paris, France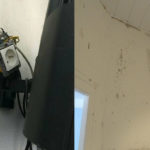 Advertisements
The idea of spending a night or weekend in Paris seems so glamorous, but this hotel is anything but glamorous. It received a rating of 1.5 on TripAdvisor. According to one reviewer, it's cheap, smelly, dirty, and just plain awful. Plus, there's no parking, the walls are paper thin, and it's unsafe—primarily due to break-ins, people loitering in the corridors, flimsy door locks, and doors that are left wide open for anyone to just walk in off the street.
Another reviewer complained of illicit activities taking place in the rooms next door. "With men coming and going and then a woman knocking the girls' door after each man left, I didn't stay my second night and didn't sleep the first night. It was a pretty scary place," she wrote.
Advertisements
8

Parisian Hotel & Suites – Miami Beach, FL
Advertisements
Don't let the name fool you. This isn't the romantic getaway you think it's going to be. In fact, the hotel seems to be run very unprofessionally. Guests complain of rooms not being ready at check-in, reservations being canceled by the hotel at the last minute, and overbooking problems. The rooms aren't much better either. The sheets are dirty, there's often no hot water, and other guests can be quite noisy.
All in all, guests say to avoid Parisian Hotel & Suites at all costs because it's nothing more than a big scam. "Because the reviews are so poor for this terrible hotel, the manager Derrick decided to start tricking people into booking the hotel without knowing it's a hotel, much less which one. I booked an apartment where I'd have the 'entire place to myself' on Airbnb and showed up surprised at what was a hotel entrance," says a TripAdvisor user from Chicago.
Advertisements
9

Siegel Slots and Suites – Las Vegas, NV
Advertisements
If health and safety are of the utmost importance to you when booking a hotel room, forget about staying at Siegel Slots and Suites. Reviewers from TripAdvisor mention things like food poisoning, a room with a previously kicked-in door, piles of trash everywhere, and getting shot (or shot at).
One reviewer said, "This is not a place for travelers: it's neither safe nor hospitable." Another added, "We had the misfortune of having to stay here for a while and witnessed things I don't want to see again…drugs, violence, suicide, bed bugs." Reviewer Justin J. wrote: "I stayed in jails that accommodated more."
Advertisements
10

Hotel Namaskar – New Delhi, India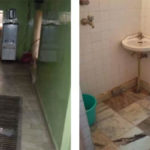 Advertisements
What can I say about Hotel Namaskar? Unfortunately, not anything good. Before you even get to the hotel, you have to go through a sketchy alleyway that has an open men's urinal (and, yes, people are using it as you walk by). After you make it past that, you have to get past the tons of shady people hanging around the hotel.
Then, there's the hotel staff. TripAdvisor users say that they're lazy. The proof is in the fact that the rooms aren't clean. Lastly, TripAdvisor users say the hotel overcharges for everything. "They try to squeeze money from the customer as much as possible," says TripAdvisor user Nishi Shetty.
Advertisements
11

World Hotel – New York, NY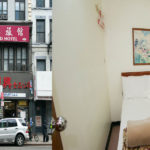 Advertisements
This hotel has a rating of 1.5 on TripAdvisor, and here's why:
"If you plan on staying here, make sure you bring flip flops to shower in because the shower is disgusting." -Laura Soto Potter
"My room was tiny." -waynester21
"The sheets on the bed weren't clean, had stains, hair, and dust… Even though the windows were closed, you could still feel a draft of cold air coming in… There was a small roach on one of the bathroom towels… Some rooms had no bathroom. Mine did, which is probably the only positive thing I can say about it." -The 5th Survivor
"The owners are also criminals. I only used my credit card once while in NYC and it was to pay for this hotel. The next day, I received a call from my bank saying that there was suspicious activity trying to purchase God knows what from overseas. It doesn't take Sherlock Holmes to figure out who was trying to use my credit card illegally, given that I didn't use it at all between the time of purchase to the phone call. I confronted, and they played dumb. This place should be banned." -AnnaM
Advertisements
12

Jack London Inn – Oakland, CA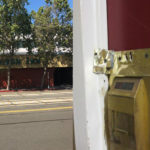 Advertisements
One of the main complaints TripAdvisor users had about Jack London Inn was the booking process. Many of them booked a room in advance only to be told that they didn't have a reservation at all, that their reservation had been canceled, or that their room was not available.
One guest, who was traveling during the summertime, booked a room at the hotel under the impression that there would be air conditioning in the room. Technically, it was in the room, but it had been broken for months. The hotel's solution? Give the guests a small fan that was pretty much useless.
Advertisements
13

Polynesian Oceanfront Hotel – Myrtle Beach, SC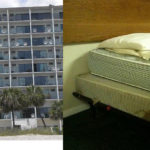 Advertisements
What could be better than a weekend getaway on the ocean? While it would ordinarily be a dream trip, the wrong hotel can turn that dream into a nightmare. This is the case with the Polynesian Oceanfront Motel in Myrtle Beach.
Guests complain of cockroaches, leaky ceilings, rude staff, dirty rooms, clogged sinks and tubs, and the list goes on. Ironically, the hotel's website describes it as "the ideal setting for your carefree vacation enjoyment in Myrtle Beach." It continues by running down the list of amenities, which include two large pools (one indoors), kiddie pool, hot tub, coin laundromat, and parking garage.
Advertisements
14

Berkeley Court – London, England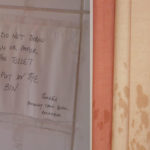 Advertisements
"This Hotel should be shut down." That's what one TripAdvisor user said, and I couldn't agree more. I mean, seriously, who wants to stay at a hotel where you can't even throw your tissue inside the toilet?? How disgusting and unsanitary is that? The fact that the rooms are downright filthy makes it even worse.
Given that this place is only 1.3 miles from Buckingham Palace, you'd be better off trying to stay there. The palace has 775 rooms, and a tour only costs £19.50 for adults. I'm sure you could find somewhere to hide out in the palace after the tour is over. And even if you get caught, jail is probably better than this hotel. No, but seriously, take everyone's advice and stay away from Berkeley Court.
Advertisements
15

Whiteleaf Hotel – London, England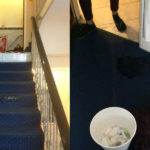 Advertisements
Whiteleaf Hotel is a 2-star hotel. As you probably know, 2-star accommodations are simple and basic. But the Whiteleaf Hotel has taken simple and basic to the extreme. Here are just a few of the things guests have complained about:
A busted mattress
A rusty toilet
No shower door
Small, dirty rooms
Old radiators lying around in the hallways
Dusty stairs
Rotting food in the microwave.
And the list goes on. What's more is that one guest showed up for their reservation and found that the hotel was closed. When they tried calling, they got no answer. But when someone finally did respond, they offered the guest a voucher for a rebooking. There was only one problem—the hotel was CLOSED!
Advertisements
16

Posh Hotel – Chippendale, Australia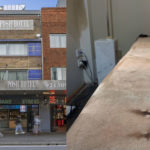 Advertisements
The word "posh" means elegant, stylishly luxurious, refined, and upper class. If only the Posh Hotel lived up to its name.
First, we'll start with the staff. Many guests complain about their rudeness. Then, there's the staff's lack of attention to detail—or, in other words, just plain old laziness. Guests have arrived in their rooms to find no tea or coffee, a busted bathroom door hinge, and only a half roll of toilet paper. Additionally, the sheets have stains, there are cockroaches all over the place, and offsite parking consists of you having to part with your car keys for the remainder of your stay—and who knows what they're doing with your car!
Luckily, the current owners have put the hotel up for sale. According to news.com.au, they expect to see a broad range of buyers, which include hoteliers. Hopefully, the new owners will turn this into an actual "posh" hotel.
Advertisements
17

Midtown Inn – Springfield, IL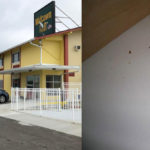 Advertisements
Nasty. That's the word used most often by TripAdvisor users to describe Midtown Inn. Not only does this hotel smell, but there are roaches as well. Additionally, guests complain about the staff being very rude.
And if you think you're going to be able to complain to someone about your experience at this hotel, think again. When one TripAdvisor user told the staff that the housekeeper hadn't been coming to their room to clean it or change the sheets, they were accused of lying on the housekeeper. Then, the owner met them at the door and asked if they had written a review. When they said yes, the owner said they needed to be out by the end of the week.
Advertisements
18

Lonsdale Hotel – London, England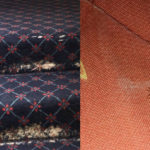 Advertisements
Londsale Hotel is in a great location, but, unfortunately, that's about as good as it gets. According to more than half of the reviews guests left on TripAdvisor, the place is filthy. Just how filthy is it? Well, according to a TripAdvisor user who goes by the name Joe O, it's so filthy he wouldn't even let an animal sleep there. Lizzy D from Western Ireland shared his sentiment. "Quite frankly, I wouldn't put my dog into this place!!!" she wrote.
Other complaints revolved around the staff, who didn't appear to take their jobs seriously. They're rude, unfriendly, and downright lazy. According to Lizzy D, they just sit around watching videos on their phones all day and don't even realize who is walking in and out of the building. Now, that's scary!
Advertisements
19

Ramada Hong Kong Grand – Hong Kong, China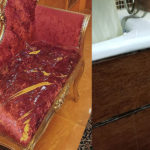 Advertisements
DO NOT BOOK THIS HOTEL! That's how many of the reviews of Ramada Hong Kong Grand on TripAdvisor start off. And there are several reasons why. For one thing, if you're traveling on business, you're going to find it very hard to conduct business. According to many reviews, the Wi-Fi there sucks. Not only that, but the hotel is very outdated.
And then there are the rooms. Many guests arrived to find their rooms dark, damp, dirty, and just a mess overall. And on top of all that, the food is disgusting as well. Guests have described it as cold, tasteless, and something that not even your pet would want to touch. To make matters worse, opting for food delivery will cost you at least HK$100 (around US$12.75) or more a day!
Advertisements
20

Boulevard Hotel Ocean Drive – Miami Beach, FL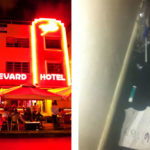 Advertisements
According to reviews left on TripAdvisor, the best thing about this hotel is its location. It's literally steps away from the Atlantic Ocean. Oh, and here's another thing: Boulevard Hotel has had small cameos in films. So, if you're looking to get your 15 minutes of fame, this is a good place for you to stay. If, on the other hand, you're looking for what people typically look for when booking a hotel, your best bet is to stay far away from Boulevard Hotel.
A guest who goes by the name Thunlala gives a good reason why you probably shouldn't book this hotel: "DIRTY ROOMS, with GLASS in the actual bed under the sheet. I was STABBED in the butt!!! Yes the left cheek of my buttocks by a piece of GLASS that was in the bed. I could not stop BLEDDING, the ambulance and police was called out." [sic]
Advertisements