What is pulsed light hair removal?
Advertisement - Continue reading below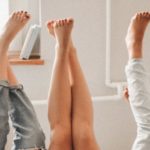 Shaving, waxing, depilatory creams… we've been fighting hair on our bodies for a while now. Luckily, cutting edge technologies like pulsed light hair removal can finally help us attain definitive results. Here is everything you have to know about this new technology.
Advertisement - Continue reading below
Advertisement
Advertisement