How to make the most delicious Buddha bowl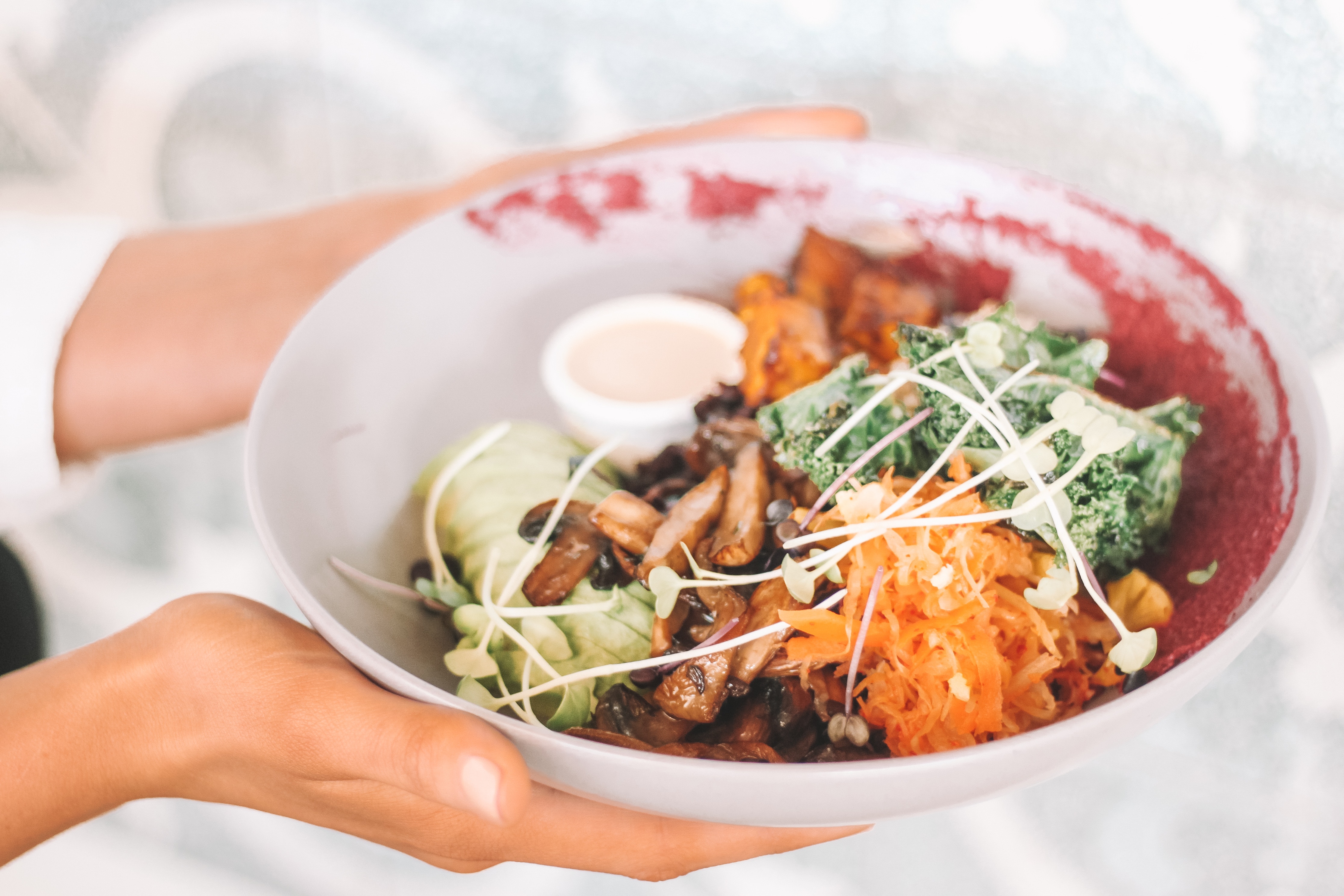 Buddha bowls are increasingly popular. With their vibrant colours, wonderful taste and effortless preparation, it's easy to understand why.
You might wonder, but what is a Buddha bowl? Well, to put it simply, it's a salad containing some kind of grain, leafy green veggies, plant-based proteins and healthy fats. They can be raw or cooked, thus giving a lot of freedom in the preparation. They have been around since the early 2010s, but they really became more popular in 2017. Being so photogenic, we understand why. And their name? Supposedly because when you prepare your bowl, the little mound of food you'll have should remind you of Buddha's belly. Nonetheless, here are some ideas to help you create your best Buddha bowl.
This bowl combines eggs, goat cheese, spinach, cucumbers, avocado, sesame seeds and olives.
This one will take more time to make since it involves preparing a stew, but the reward is worth the extra time.
Add some grapes to some traditional salad ingredients, such as avocado, walnuts, arugula, hemp seeds and cucumbers to get this exciting result.
For this bowl, just cook your quinoa. For the rest, just throw in some raw cherry tomatoes, avocado, carrots and chickpeas.
For a very colourful result, add sautéed yellow squash, cucumbers, avocado, boiled purple potatoes, tomatoes and roasted spicy chickpeas. Top it off with a drizzle of olive oil and sesame seeds, and off you go!
Turmeric and paprika crispy baked tofu are central to this bowl, which also includes kale, peas, asparagus, cucumber, quinoa and some hummus.
7

Vegan pad Thai-style salad
Next, a nice vegan pad-Thai salad/Buddha bowl crossover. For this one, you'll need tofu, broccoli, zucchini, cabbage, mung beans, red capsicum, avocado, crushed raw peanuts, sesame seeds and a squeeze of lime.
This other homemade bowl combines chickpeas, avocado, tomatoes, cucumbers, quinoa and mock chicken with a Korean sauce.
Not satisfied yet? Check out these other easy cooking ideas.
---
Cover photo: Maddi Bazzocco | Unsplash