Vegan keto picnic made simple: 15 recipes to get inspired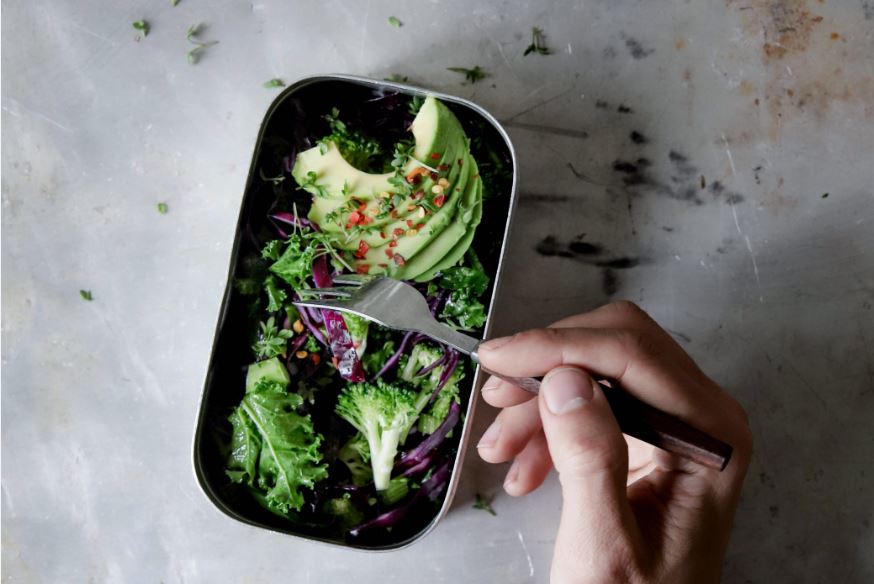 Take your plant-based low carb lifestyle to the park. Get inspired for an easy-made, summery and colourful vegan keto picnic.
Guacamole and celery sticks are a sure bet, but you might want to pack a little something else for a filling and fun picnic basket. While the art of a plant-based high-fat diet can get tricky, feasting at the park without straying from your healthy eating habits of choice doesn't have to be. Add variety and flavour into your very own déjeuner sur l'herbe with these recipe ideas for the ultimate vegan keto picnic. Get inspired and made the most of your summer by gathering up a delicious cold meal and dairy-free low carb meal and taking the road. Here are 10 easy, sunny and delightful recipes to take to the park.
1

Radish Potato Salad With Creamy Dressing
#15 according to our users
Introducing your new picnic staple. This poached radishes potato salad will make you forget about the real thing which is no small feat.
#3 according to our users
Fill them with keto veggie burger patties, tempeh, tofu or just low carb veggies and your favourite sugar-free condiments and fold them roll them. Can't go wrong with this fresh, easy and low-calorie option.
#6 according to our users
Keep it colourful and dairy-free with this low-carb vegan coleslaw salad recipe.
#4 according to our users
These low-carb coconut wraps let you go crazy with fillings and we are on board with anything that includes avocado.
5

Coconut Curry Rainbow Noodles
#14 according to our users
A little crunch, a little spice and ready in 15 minutes, what's not to love.
#13 according to our users
Don't feel like baking keto bread? This grilled zucchini sandwich idea is what you need. The vegan option of this recipe includes either tempeh bacon and guacamole or hempfu ("tofu" made from hemp seeds) and basil pesto.
#10 according to our users
Fresh, crunchy, fatty, colourful nori rolls are always delicious, but especially so when eaten in the sun. Use cauliflower rice or feel free to skip that part altogether.
#8 according to our users
Eat them as is with a side of creamy sauce or use them as a wrap filling.
#1 according to our users
Get creative and avoid getting bored with salads with original and flavourful recipes such as this one.
10

Pico de Gallo Stuffed Avocadoes
#2 according to our users
We had to.
#11 according to our users
Does your picnic trip involve any kind of hiking? You might want to give this recipe a try!
12

Roasted Veggie Pesto Salad
#12 according to our users
Because vegan pesto makes everything better.
#5 according to our users
Go all in and pack up a nice spinach pie that will not kick you out of ketosis.
14

Crispy Cauliflower Chips
#7 according to our users
Sometimes, what makes a picnic is all the little sides to munch on. These crispy cauliflower chips will do exactly that and will go perfectly with guacamole.
15

Chocolate Chips Cookies
#9 according to our users
Of course, we didn't forget dessert.
Whether you are planning on packing a whole basket with jars and bringing utensils or if you are going to be travelling light, these recipes are the perfect choice to enjoy yourself at the park in good company or on-the-go the plant-based way without going out of ketosis. Because a vegan keto picnic doesn't have to be boring nor complicated.
---
Cover credit: Matilda bellman | Unsplash