Keto appetizers that will make you the perfect high-fat host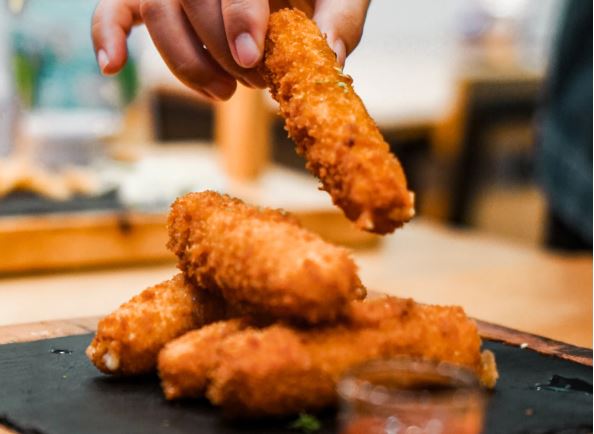 Tired of bacon wrapped avocado slices and devilled eggs? Have a look at these keto appetizer ideas.
From Super Bowl night to dinner with the in-laws, hosting is no excuse to overdo it in the carb department. Whether you are serving finger food for your 2-year-old's birthday, you are in charge of the 4th of July garden party snack table, are wining and dining your boss and her keto husband or want to take your own high-fat 5-course supper to your sister's promotion celebration, these keto appetizers will fit your every low carb small bite needs. From the ultimate finger foods to more distinguished dishes suited for a proper sit-down dinner, keto starters don't have to be boring. You don't have to resort to old overdone classics—a good old Caprese salad has its charm, but sometimes we just want to get off the over-beaten path. Whenever you feel like getting creative when it comes to serving up some low carb antipasto, drive your inspiration from this delicious selection of keto appetizers to keep on track and still be that amazing entertainer.
Fresh, summery and perfect for a garden party.
Serve with celery sticks, zucchini slices, keto crackers or even plain pork rinds on Super Bowl night or any other game night.
So simple, yet so refined and delicious.
4

Buffalo Chicken Meatballs
Meatballs on a toothpick are the best kind of meatball.
Enjoy this ultimate party food even on a keto diet.
An interesting and refined take on the party skewer. Serve with pesto for additional fat and taste.
Spicy, cheesy… What's not to love.
Sweden's take on keto appetizers, these open-face prawn sandwich are a fancy take on finger food.
Basically keto onion rings, but prettier.
A sexy appetizer for crab season.
11

Baked Celery Root with Gorgonzola
Up for something a little more intricate? Give this delicious recipe a try.
12

Bacon Wrapped Asparagus
For a fancier version, replace the bacon with prosciutto and add goat cheese.
An all-time classic you never knew could be made keto and the perfect start to a high-fat Chinese meal.
A little tropical, a lot crunchy and perfect for entertaining.
15

Keto C

harcuterie Board
A charcuterie board is the quick and easy response to keto appetizers.
[amazon box="1628600160″ template="list"]
Eating keto should not hold you back from inviting friends and family to have a bite while watching the game or sit down in front of a fancy meal. Whether you are hosting a garden party and need fun low carb finger foods and high-fat little bites or are looking for more refined keto appetizers that will actually require a fork and a knife, these recipe ideas will inspire you to serve delicious antipasto and have your guests leave impressed and satisfied.
---
Cover credit: Clint Bustrillos | Unsplash