15 sugar-free keto cakes for high-fat celebrations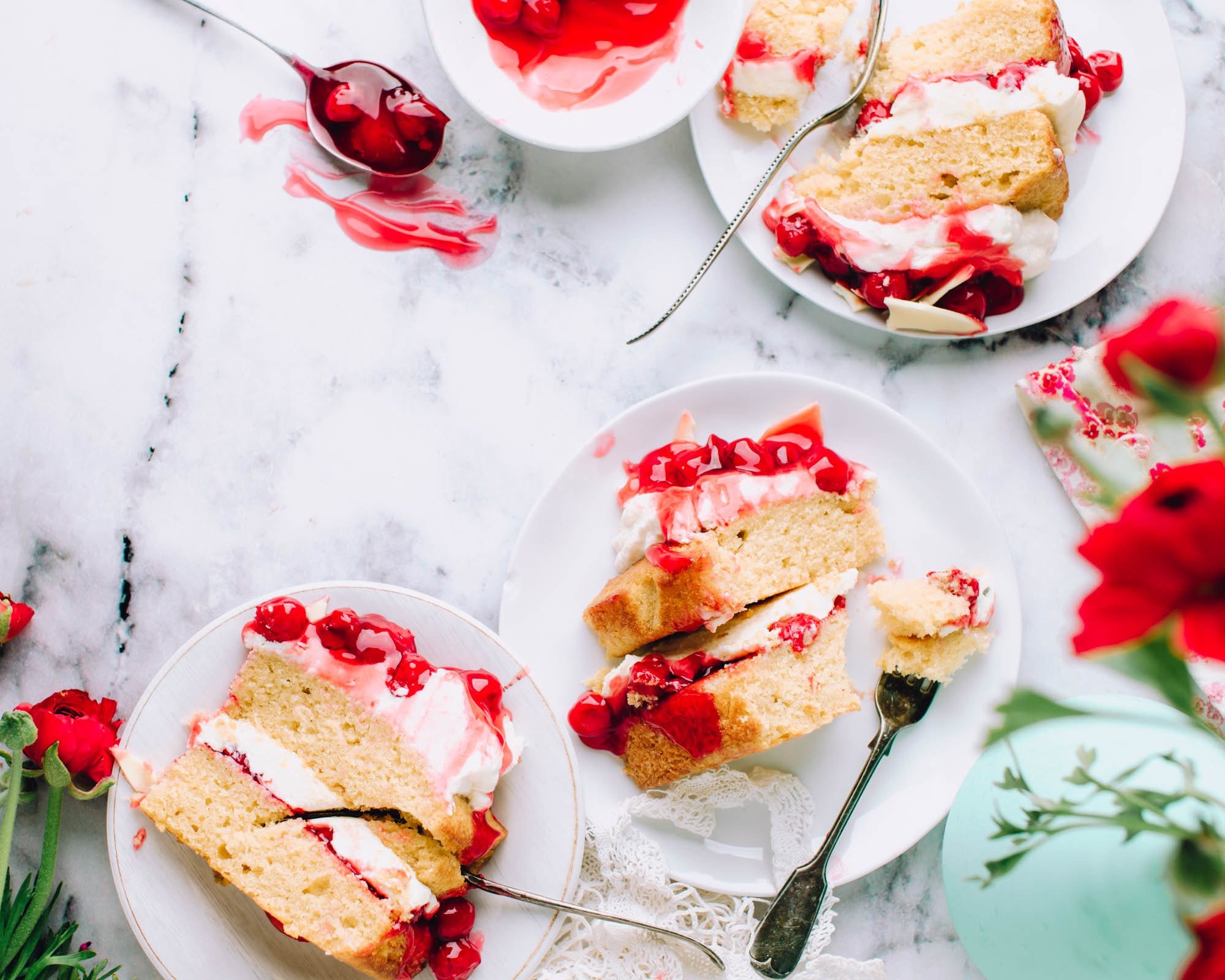 Have your cake and eat it too on a low-carb diet. Discover our selection of sugar-free keto cakes to treat yourself and others.
No matter your lifestyle of choice, a birthday party without the traditional candle blowing is incomplete. Fortunately, when it comes to a low carb diet, baking up a celebratory delicacy is a piece of cake. In fact, you'll find that any occasion is a good enough reason to feast on a slice of low-carb sweetness after you try out any of these recipes. While we all knew the existence of high-fat desserts, but few are aware that a low-carb diet can include some seriously beautiful and tasty confections good enough to share with friends and family. Here are some of our favorite sugar-free keto cakes recipe ideas.
1

Strawberries & Cream Cake
https://www.instagram.com/p/BrsrC8nBZyI/
Dessert and breakfast are interchangeable right? These individual portions are perfect to serve at dinner or simply treat yourself in the morning when strawberries are in season. Ready in 4 minutes, it is the perfect last-minute keto treat.
https://www.instagram.com/p/BpFu8bSD4sJ/
A high-fat diet makes for the richest cakes. And of course, nothing beats an intensely unctuous and moist chocolate cake.
https://www.instagram.com/p/Bt4UdfSH2-v/
Celebrate Christmas in Oceania or summer anywhere else with this fresh and decadent dessert.
4

Chocolate Vanilla Marble Pound Cake
https://www.instagram.com/p/BveXf7QgB7w/
Everybody needs a good pound cake recipe in their life. Serve this low-carb one with strawberries and heavy cream or snack on it as is.
5

Coconut, vanilla and raspberry Layered Cake
https://www.instagram.com/p/BsfNgPqBGYg/
Who said you can't do fancy celebratory desserts on keto. The recipe is a little more intricate but totally worth it.
6

Cinnamon Roll Skillet Cake
Visually less impressive, no less fluffy and gooey, this comforting perfect-for-breakfast-or-dessert skillet offers some serious roll-free competition to traditional keto cinnamon rolls.
https://www.instagram.com/p/BvkZDlNAoZ1/
An undying classic made low-carb.
https://www.instagram.com/p/ByBScYmAhLv/
Half cake, half mousse, best of both worlds.
A sugar-free keto cake list would not be complete without at least one cheesecake. And this one is heavenly.
10

Lemon Blueberry Almond Cake
https://www.instagram.com/p/BwmkI8pAIw1/
Light and fresh, this cake is the ultimate alternative to everything strawberry and raspberry for spring and summer.
11

Coconut and Rhubarb Cake
https://www.instagram.com/p/Bxnd12HnhJ1/
This coconut and rhubarb cake is bulletproof coffee's best friend.
https://www.instagram.com/p/BjLLIYJjEax/
Cream cheese frosting anyone?
We swear it is as tasty as it is pretty.
https://www.instagram.com/p/ByvuDF9ALvg/
For whenever you want to go all in.
https://www.instagram.com/p/ByTw7rBHt6u/
Single serving quick and easy cake for when you need a special treat.
Gone are the days when you had to sit empty handed surrounded by people feasting on birthday cake. Following a high-fat low carb diet does not have to be restrictive, even when it comes to fluffy, creamy, moist and gooey delicacies reserved for special occasions. But chances are that you will be making excuses to get baking once you try any of these sugar-free keto cake recipes both high-fat and non-high-fat people will enjoy.
---
Cover credit: Food Photographer | Jennifer Pallian | Unsplash