The web's best keto cinnamon rolls recipes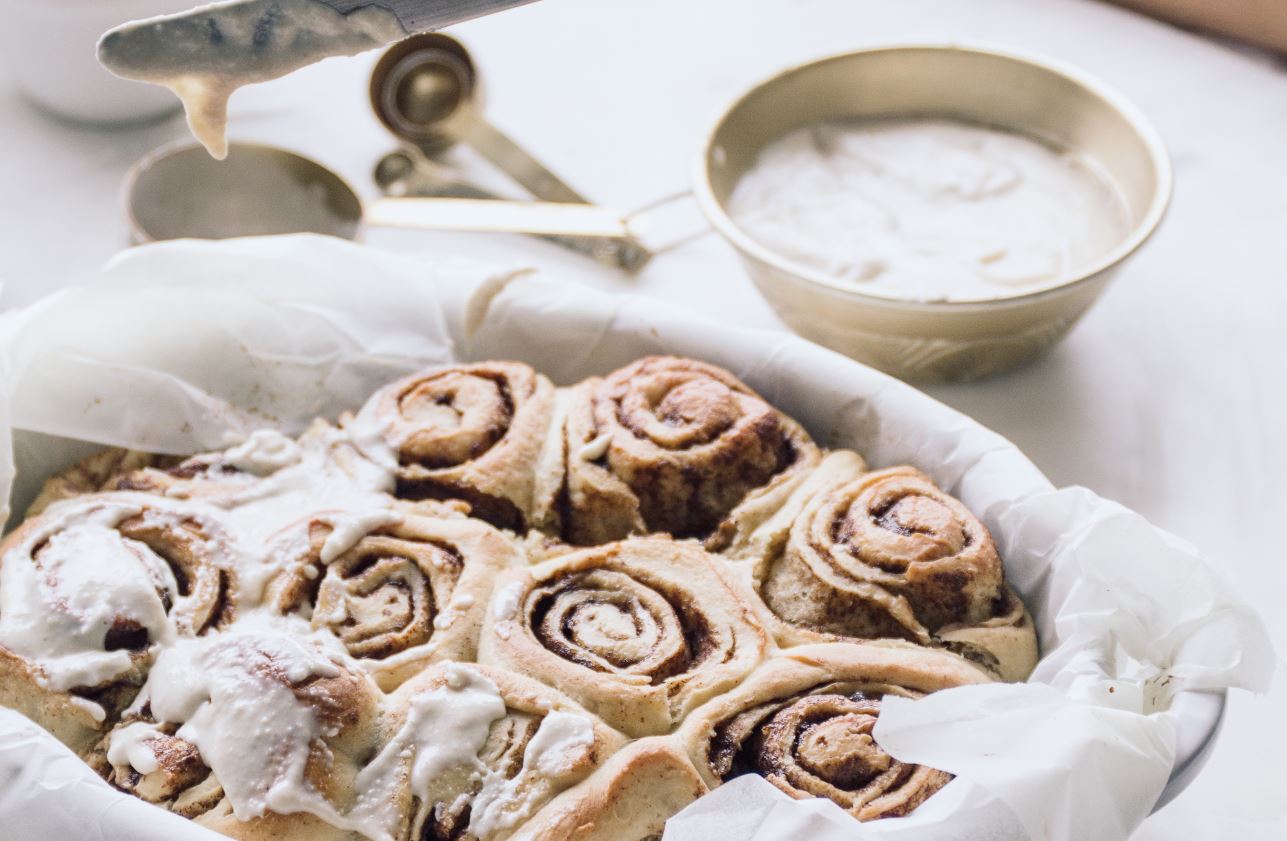 Sweet, rich, gooey, freshly-out-of-the-oven cinnamon rolls that won't kick you out of ketosis.
So you went to Ikea in the hopes of finding the perfect accent table for that weird empty corner and you did! It's in the back of the car waiting to be assembled which is great right? Right. Except the checkout process was accompanied by an intoxicating cinnamon bun aroma and you have been fighting an undying craving for the delicacy ever since. Yup, we've been there. But if your high fat low-carb lifestyle is the only thing separating you from the delicious cinnamon-y dessert—or breakfast—we got you. Here are the web's best keto cinnamon rolls recipes to treat yourself, but not really.
1

Maple Pecan Cinnamon Roll
#3 according to our users
Though classic cinnamon rolls already were the perfect fall pastry? Try adding maple and pecans.
2

Classic Fathead Dough Cinnamon Rolls
#2 according to our users
Even heard of the wonder that is fathead dough? It is a mix of mozzarella cheese, cream cheese, almond flour and eggs and it is a keto dieter's dream.
#5 according to our users
Same fathead cinnamon roll dough recipe, different take on filling and frosting.
4

Fat Party Cinnamon Rolls
#4 according to our users
These are all pretty high fat, but this one is the one you want to whip up when you are low on your fat intake for the day.
5

Properly Fluffy 'N Gooey Cinnamon Rolls
#6 according to our users
If you've got some time on your hands and a passion for baking, give this so-good-it-will-fool-non-keto-people recipe a try.
6

Apple Pie Cinnamon Rolls
#7 according to our users
Remember what we said about maple pecan cinnamon rolls being the perfect fall version? We take it back.
Put some gooey cinnamon-y joy in your mornings or surprise every one of your guests at dessert time with a classic or revisited version of the perfect low carb cinnamon buns. Whether you are looking to whip up a quick recipe for the ultimate sweet snack of ready to get serious in the kitchen, the web's best keto cinnamon rolls recipe will not let you down, nor kick you out of ketosis.
---
Source: Justyna Le | Foodiesfeed