Keto brunch: 21 good reasons to sleep in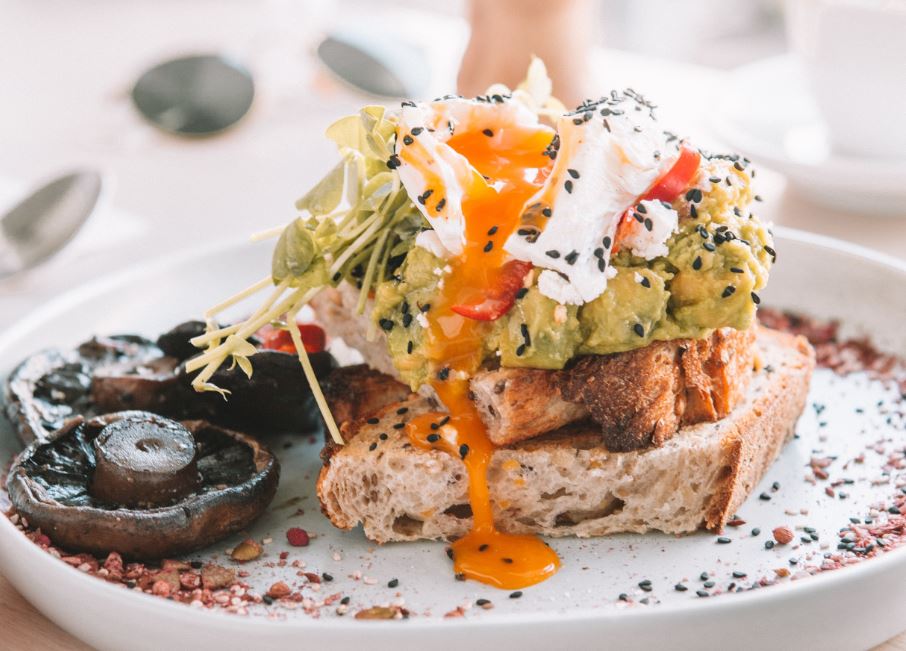 Wake up late and feast like a queen (or king) with these high-fat low-carb breakfast recipe ideas. Keto brunch is the best way to break your fast.
Judging from social media, most keto eaters also happen to be intermittent fasting lovers. But if you have yet to jump on the no-food-until-late bandwagon and enjoy the benefits of this fairly newly popularized practice, here are some delicious reasons to skip breakfast. And if you are not interested in fuelling your weekday mornings with nothing other than bulletproof coffee, these keto brunch ideas are perfect for a, in this case not so traditional, late Sunday morning followed by a high-fat midday sweet, salty or a bit of both feast.
1

Baked eggs with tarragon chive cream sauce
Simple, yet refined.
2

Greek shakshouka with halloumi
Traditional with a cheesy twist.
3

Chocolate granola cluster
For those who like it light and sweet, but still very filling.
4

Loaded "potato" casserole
A childhood classic, minus the carbs.
5

All-day skillet breakfast for two
The ultimate gut-friendly everyday all-day high-fat low-dishwashing breakfast, for two.
Comfort food at its weirdest.
To be eaten on a hot summer day, on the balcony or in the garden. Or any other time and place.
9

Prosciutto-Wrapped Avocado with Goat Cheese and Arugula
A valuable addition to any fancy keto brunch.
10

Smoked Haddock and Spinach Frittata
The far from boring version of quick and easy.
Almost cake, still very low-carb brunch appropriate.
Because basic never tasted so good. (Although this version is everything but.)
13

Lazy girl breakfast hash
The closest lazy thing to delivery that's just as tasty and probably a lot more keto.
15

Southern Sausage Gravy Omelet
Suddenly, the whole South goes keto.
16

Breakfast fried cauliflower rice
Part breakfast, part dinner. Best of both worlds.
17

Zucchini fritter eggs benedict with prosciutto and tomato
Who needs carbs when you've fritters, prosciutto and Hollandaise…
18

Cheesy broccoli, kale and zucchini noodle casserole
Is it a frittata? Is it a low-carb pasta casserole?
19

Maple French Toast with Peanut Butter filling 
Suddenly, everyone goes keto.
20

Smoky pulled pork breakfast hash
A Mexican breakfast taco skillet for the adventurous.
21

Lemon blueberry muffins
A breakfast potluck go-to.
Whether you like to start the day with sweet or salty food, this high-fat recipe selection is certain to hit the spot. From lazy Sunday mornings to lively brunches with friends, family and one or two keto-friendly cocktails, these delicious high-fat low-carb recipes are the perfect way to break your midday fast and regret nothing.
---
Cover credit: Maddi Bazzocco | Unsplash