Your guide to low-carb candies, from recipes to commercial options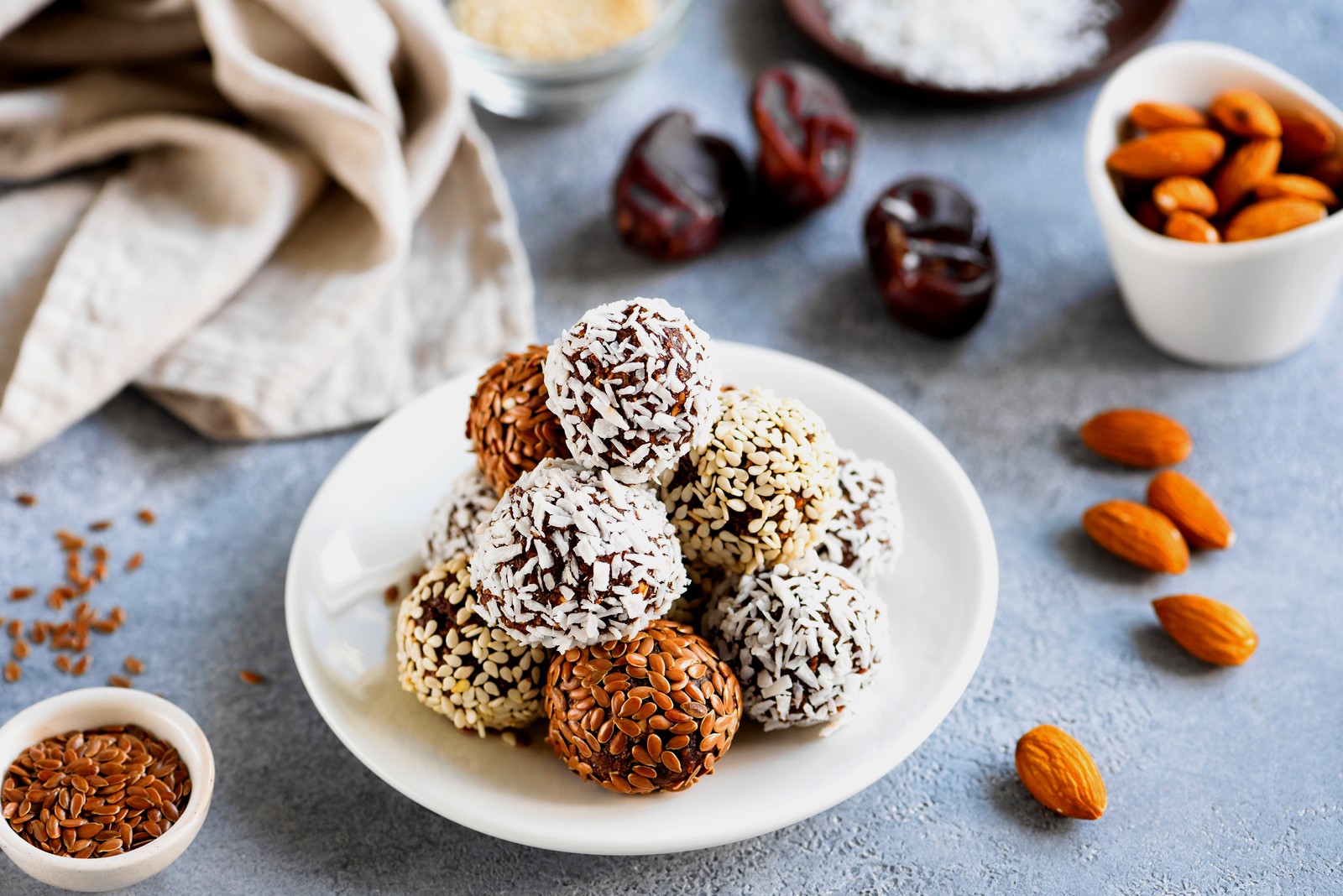 These are living proof that following a keto diet doesn't mean you have to stay away from candies.
Who said candies were always a bad choice? These low-carb candies are actually a good option for whoever is following a keto diet. In fact, they are very low in carbs (or even carb-free!) and rich in good fats. We'll bet the hardest thing for you won't be to make or buy them, but rather to control yourself from eating them all.
We have researched the web looking for the best commercial candies, but first, the recipes. If all this baking has inspired you to make desserts, why not check out our previous article on keto desserts?
This is a low-carb, sugar-free, gluten-free and bake-free confection—definitely a crowd pleaser!
This truffle recipe is easy to make and will be done within half an hour. The hardest part will be to wait until they set in the fridge!
Healthy energy shots for when you need coffee but can't or won't take the time to sip some. They are pictured here in the bottom right part of the picture. Don't they look delicious?
This has the potential to be the greatest low-carb snack or dessert you'll ever have. And it's vegan. What more should we ask from life…
Gummy candies are surprisingly easy to make. It turns out you only need three ingredients to make these: sugar-free Jell-O, gelatine powder and water. You'll also need patience while it sets in the fridge, of course.
For the Reese aficionados, this is just the thing. These keto peanut butter cups are easy to make and are a perfect snack.
Yes, pecans are good on their own, but treat yourself with these chocolate covered pecans once in a while, would you?
This one fudge might taste as good as your grandma's, but it certainly as way less sugar.
Look at this beauty. These chocolate pieces are ideal to cut hunger, especially if you're at the beginning of your keto journey.
Cheese, chocolate and keto? Yes, please! These are as easy as they are fabulous.
11

Buy it: Choc Zero's dark chocolate with sea salt
Can it get better than chocolate covered almonds with sea salt? Choc Zero also as many more products out there worth checking out for keto dieters. This is just our favourite here at BetterBe.
Smart Sweets is actually a company dedicated to making keto-friendly candies. So far they've made keto peach rings, gummy bears (sweet ones too!) and sweet fish. Not bad!
13

Buy it: Atkins chocolate peanut candies
Yet another brand catering to low-carb dieters, Atkins has a lot of different candies to offer, some of which closely resemble the recipes above.
These caramel candies come in 5 different flavours: classic, chocolate, ginger, coffee and spiced rum.
15

Buy it: Lily's chocolate bars
Lily's chocolate bars also come in different varieties that all seem pretty darn good.
---
Cover photo: TopFoodPics | Bigstock