Your guide to low-carb candies, from recipes to commercial options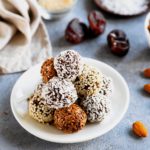 Advertisement - Continue reading below
These are living proof that following a keto diet doesn't mean you have to stay away from candies.
Who said candies were always a bad choice? These low-carb candies are actually a good option for whoever is following a keto diet. In fact, they are very low in carbs (or even carb-free!) and rich in good fats. We'll bet the hardest thing for you won't be to make or buy them, but rather to control yourself from eating them all.
\n
We have researched the web looking for the best commercial candies, but first, the recipes. If all this baking has inspired you to make desserts, why not check out our previous article on keto desserts?
Advertisement - Continue reading below
Advertisement