Top keto BBQ recipes to grill it up this summer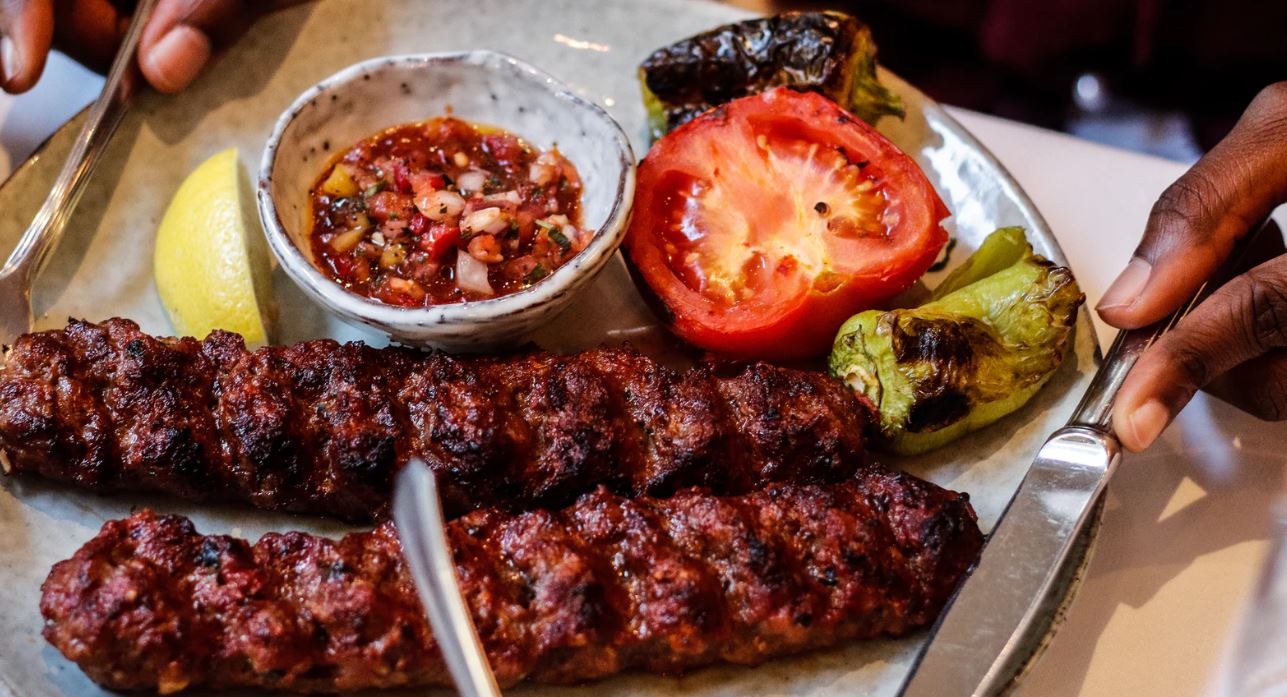 The answer to grilling up dinner on a high-fat diet seems obvious, right? Meat. Plain old fatty meat. But how about you get creative with BBQ keto recipes.
Barbecue season is no trouble for all those who like their meals high in fat and their cinnamon rolls low in carbs. Whether you enjoy your occasional skip-the-bun In-N-Out burger or rather stray away from bacon, attending garden parties are no source of stress for the keto dieter. Just toss a nice piece of meat or an oily portobello mushroom onto the coals and call it a meal. But cutting carbs does not have to mean sticking to the same old every time someone fires up a grill. From 4th-of-July-friendly to romantic-dinner-worthy, here are 12 keto BBQ recipes to get creative when grilling in the backyard.
1

Marinated Skirt Steak with Chimichurri 
Talking BBQ without bringing up steak would be blasphemy.
2

Grilled Halloumi Bruschetta
Vegetarian or not, people are going to be eyeing your plate with envy at that burger heavy gathering.
3

Grilled Lemon Shrimp Skewers
Feel free to go heavy on the butter when cooking up this fresh and undeniably summery recipe.
4

Cilantro Lime Chicken Topped With Avocado Salsa
Basically chicken tacos minus the tortillas.
Ditto what we said about butter.
6

Grilled Sesame Lime Chicken with Spicy Thai Peanut Sauce
Because everything is always better drizzled with a creamy spicy sauce.
7

Vietnamese Lemongrass Grilled Pork 
Restaurant-style Vietnamese food in the comfort of your backyard.
8

Cuban Grilled Salmon with Tomato Avocado Salsa
Fatty fish is the best kind of fish.
9

Grilled Steak Fajita Skewers
Really though, who needs tortillas.
10

Sausage and Peppers Foil Packets
Sort of pizza, but better.
The grill is an artichoke's best friend.
12

Portobello Mushroom Bun Burgers
Last but not least, and because barbecue season is also burger season. Eat yours as shown above or wrapped in lettuce.
Whether you are looking to spice up your grill game at home or on vacation, these delicious camping-friendly recipes are the perfect go-to. For whenever you get tired of plain steak—if such a thing is even possible—but also to surprise your family, entertain guests or simply enjoy a delicious meal, these ideas will allow you to make the most out of your barbecue. And for optimal delightfulness pair your keto BBQ meal with a perfect low carb dessert.
---
Cover credit: Suad Kamardeen | Unsplash